10 Best Food Delivery in Singapore to Order Food From [2023]
Find the best food delivery in Singapore to satisfy your hunger pangs.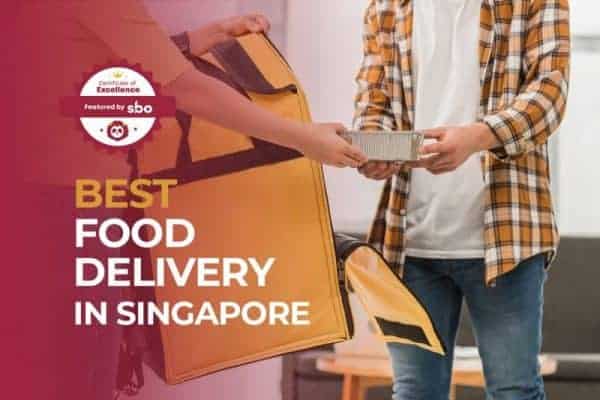 The COVID-19 pandemic has seen a significant 20-30% increase in the demand for food delivery in Singapore.
Besides customers, a myriad of food delivery companies is also flocking to the growing sector.
With new players entering the scene, how then, does one separate the wheat from the chaff to determine which food delivery companies are worth your time (and money)?
In this post, we've gathered all the necessary details to compile a list of the 10 best food delivery in Singapore to order food from.
1. Deliveroo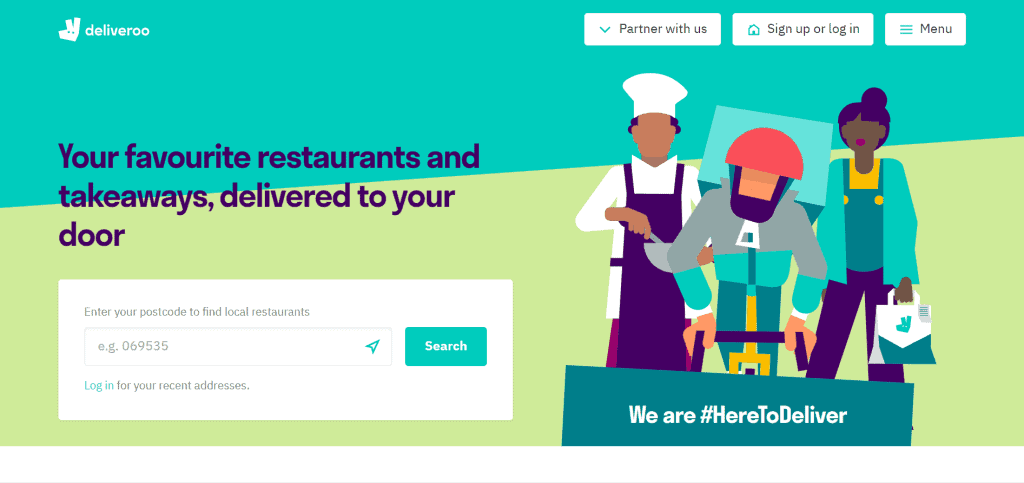 Deliveroo is on a mission to transform the way you order food.
They partner with the best restaurants and joints in Singapore – from personally curated local hotspots to national favourites.
You can order either on the website or by using the Deliveroo app, available on iOS and Android.
Simply add your postal code to find all the great restaurants delivering in your area, choose your food and place your order.
With thousands of choices and a fleet of their own delivery riders, they will have your order with you in an average of 32 minutes.
2. Foodpanda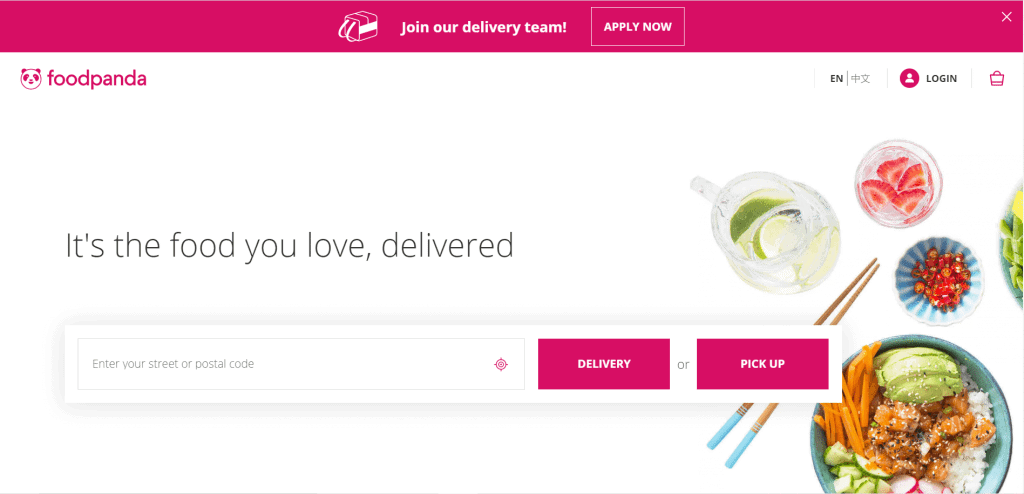 Foodpanda is one of Singapore's largest food delivery platforms boasting a large variety of cuisines, diverse dishes, and careful selection of food from premium restaurants and food outlets near you.
Their merchants even include in-house grocery shops for you to order everyday essentials from.
pandamart stocks a massive selection of everyone's favourite brands, from Nestle to Colgate, from shampoo and cosmetics to snacks and fresh produce, ready to deliver in just 20 minutes.
They offer a range of cashless payment options.
These include Apple Pay to help you easily pay with your debit or credit cards in just few touches.
They also have a live chat feature to give app users instant help when they need it.
The best part is that they deliver 24/7, making them the go-to food delivery in Singapore if you're a night owl.
3. Oddle Eats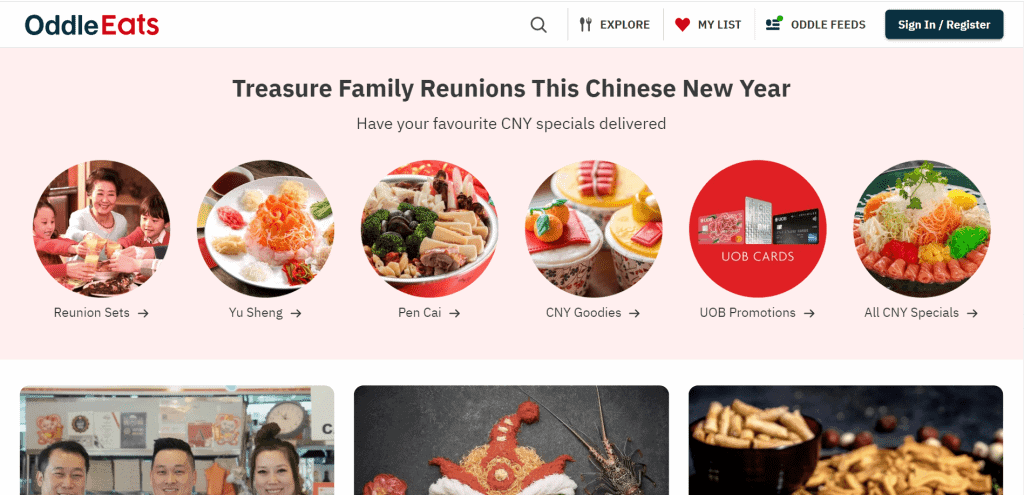 Oddle Eats is a food directory housing 500+ restaurants, cafes & bakeries on Oddle, offering pickup, takeaway & delivery islandwide in Singapore.
There are over 500 restaurants providing online food delivery for you to choose from!
These include The Boiler, Collins, KA-SOH, Ming Kitchen, and Bar-A-Thym.
You can plan your food orders in advance and simply select your preferred date and time for the food to be delivered to your doorstep.
Their app allows you to favourite the restaurants you love, and create your own food playlist.
There is no more forgetting what you want for your future meals.
4. WhyQ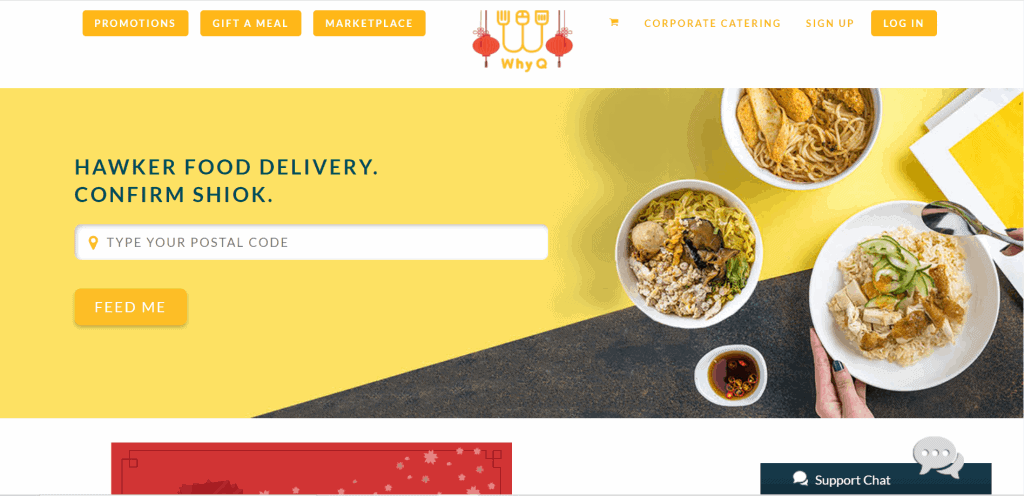 WhyQ, founded in 2014, is Singapore's largest hawker food delivery and catering service.
WhyQ has a hawker partner base of 2,500 hawker stalls with over 150,000 customers, delivering up to 3,000 meals daily.
Offering a wide variety of cuisines from your favourite local delights to western, fusion and more, WhyQ is the one-stop shop for all your hawker cravings.
These even include Michelin recommended hawker stalls!
With the lowest delivery fee in town ($1.50 delivery fee/item), WhyQ also has no minimum order, which means that you can order meals just sufficient for yourself.
5. GrabFood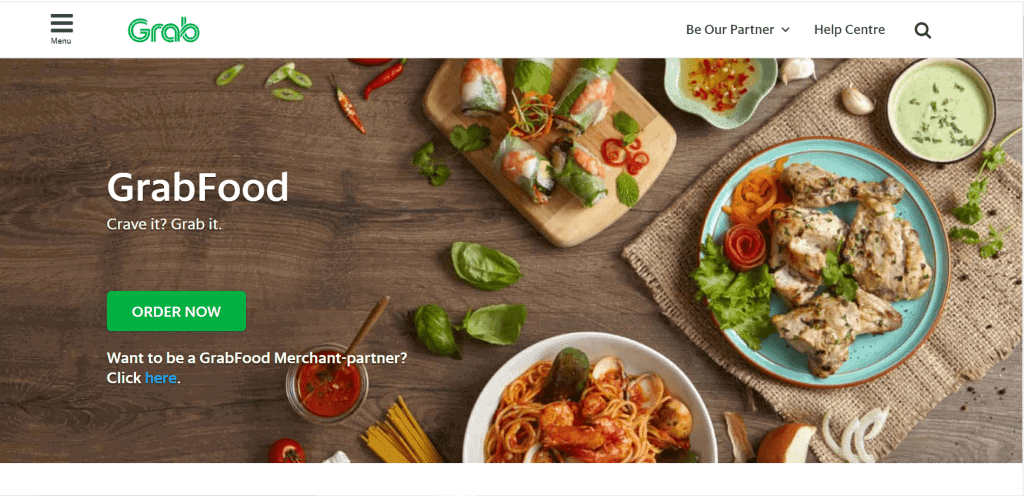 From local fare to restaurant favourites, GrabFood's wide selection of food will definitely satisfy all your cravings.
GrabFood is now in the Grab app, creating a more seamless experience that meets your daily needs in the everyday super app.
GrabFood delivers islandwide, and you will earn GrabRewards points for every order you make.
You can use GrabRewards points to redeem more goodies.
GrabFood accepts a variety of payment methods like Debit / Credit Cards, GrabPay Credits, Cash and even PayPal as indicated by your primary GrabPay payment method in the Grab app.
6. Grain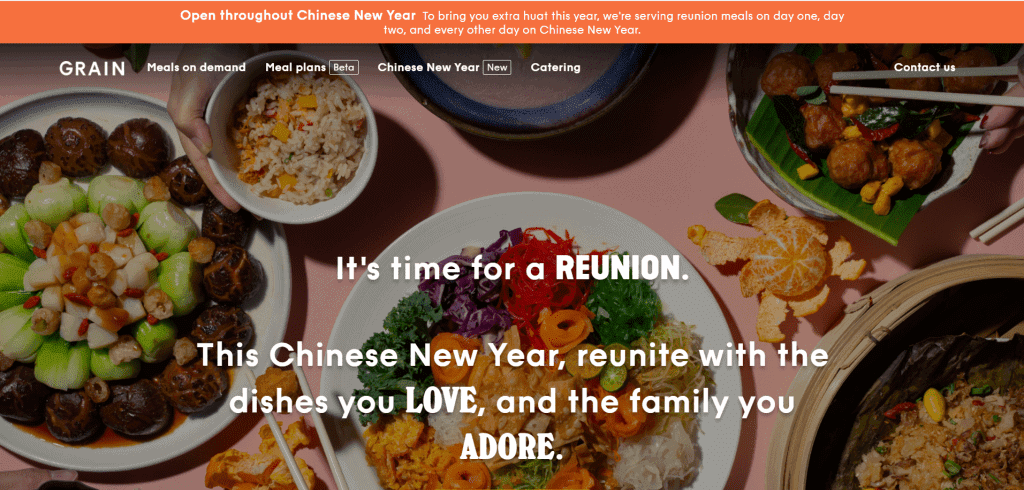 If you're looking for a restaurant that delivers healthy, wholesome food, Grain is the go-to food delivery in Singapore for you.
To ensure that their delivered bento sets remain fresh, they use kale and broccoli.
The sturdy vegetables preserve their taste and texture far longer than other leafy greens.
You'll find them featured in their all-time favourites, including the Power-Up Chicken Salad tossed with fusilli, lemon citrus drizzle, and farm fresh chicken.
Their R&D process is, in a word, intensive.
Knowing that rice and meat dry out quickly when left exposed, they make sure to cover their grains with cooked vegetables to help them retain their moisture.
For their meats, they have developed sauces to serve as the perfect accompaniment, and these sauces double up as a protective layer to keep the meat tender.
As one of the final stages in their R&D process, they make sure to leave the dish out for two hours to test for moisture and flavour retention.
Once the dishes pass muster, they send them to industry partners and experts to gather feedback before refining their recipes to perfection.
7. Pickupp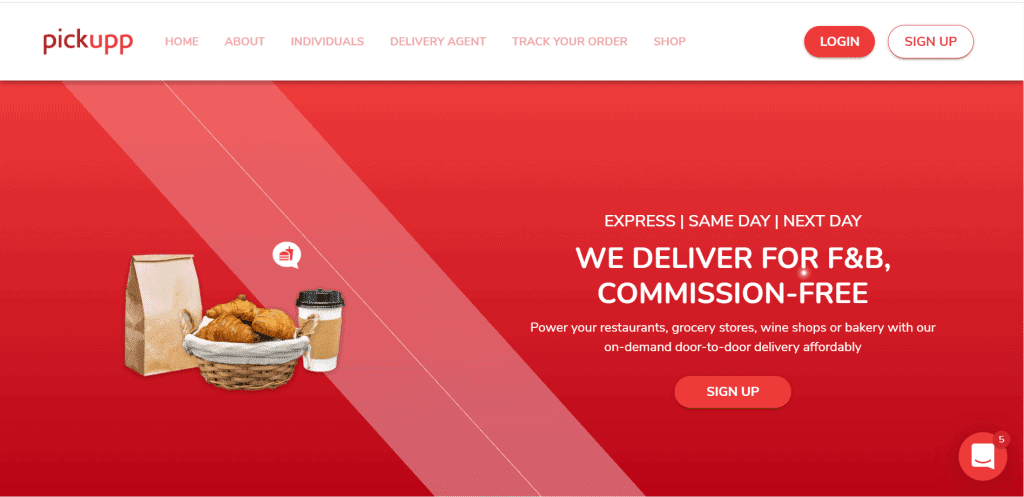 In an on-demand world, Pickupp is the one platform that will help you power all your food deliveries – from meal plans, wine, groceries to frozen food delivery.
Pickupp is the only food delivery platform that provides photo delivery proof to give you a peace of mind!
As the leading smart logistics platform in Asia, Pickupp is fully tech-equipped to help manage any food and beverage deliveries you have.
For express and same-day delivery for ad-hoc and occasional food delivery needs, orders begin from $10.
For next-day delivery that is applicable to non-perishable food items only, delivery fees begin from $3.20 per order.
8. Where Got Food?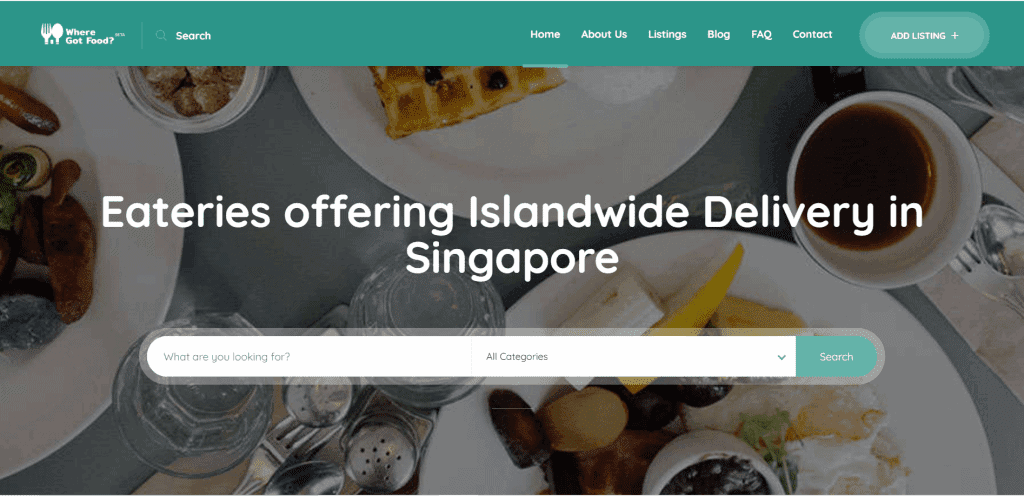 Where Got Food? was launched during the COVID-19 outbreak and Singapore's circuit breaker measures, where dining out was not an option and ordering from major delivery companies seemed to be the go-to.
Where Got Food? is an insightful directory that lists eateries providing islandwide food delivery in Singapore.
Their listings and blog posts provide a wide range of eateries, from cafes to restaurants, groceries to pastries and bars to hawkers.
The eateries are filtered under 26 categories, such as fast food, Halal-certified, Zi Char and Korean food.
The menu, delivery fees and discounts of each restaurant are stated under their respective listings.
Simply click on "Order now" to place your order directly from the eatery of your choice!
9. The Dine In Movement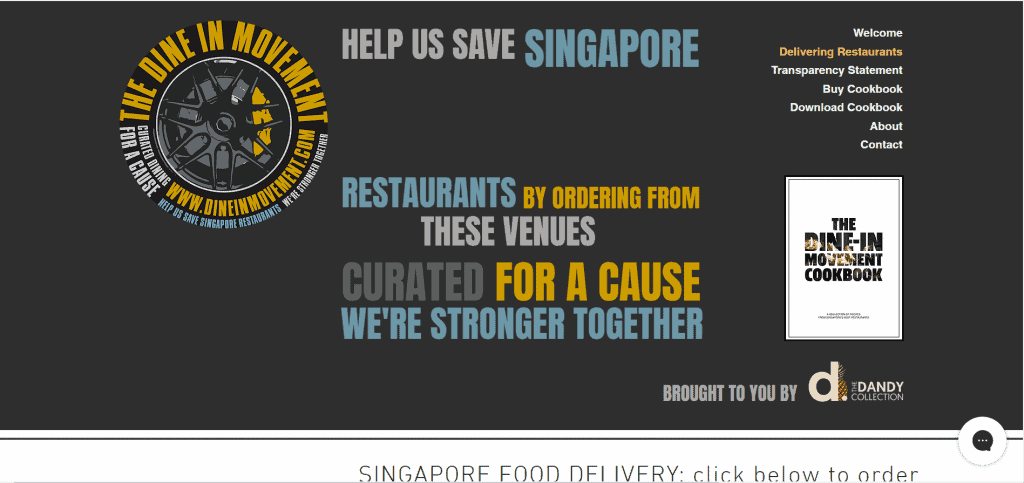 The Dine In Movement was created by the Dandy Collection, a hospitality group based in Singapore.
The Dandy Collection owns and operates Neon Pigeon, Fat Prince and Summerlong, all in Singapore.
The Dine In Movement was created as a non-profit to help Singapore restaurants get through Covid-19, and to help their like-minded customers find delivered food that fits their tastes.
The site is operated and managed democratically by a coalition made up of The Dandy Collection, Lo & Behold Group, Don Ho, Unlisted Collection and Como Group.
Participating restaurants include Don Home, Merci Marcel, Tippling Club, Atlas, Maison Ikkoku and Le Bon Funk.
10. McDelivery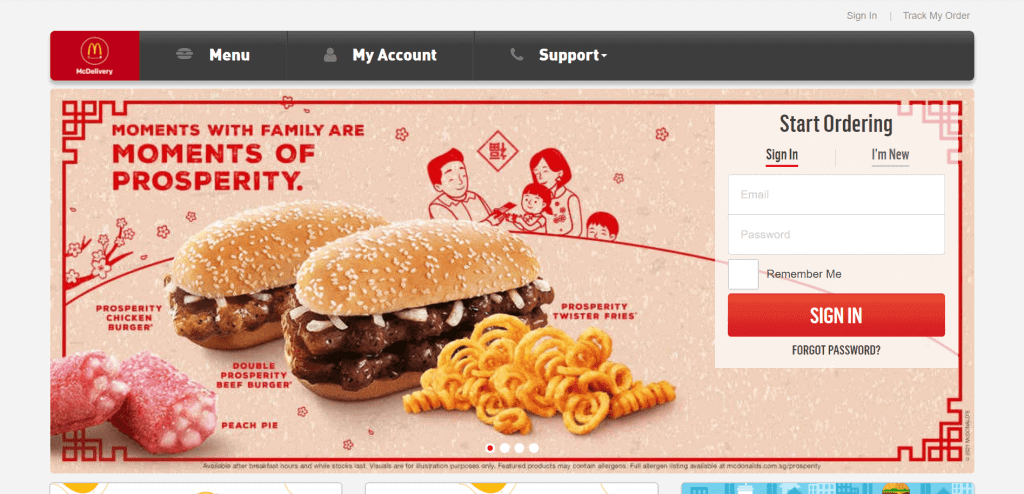 McDelivery is a McDonald's service that delivers food to the customer's door.
You can simply order any of your favourite fast food items or selected McCafe items from McDonald's existing menu and they will deliver it to your house.
They accept payment by American Express (AMEX), credit/debit card (VISA or MASTERCARD only) on McDelivery.com.sg and McDelivery Mobile App.
As McDelivery is a service that is provided 24/7, there is a standard delivery surcharge of $4.00 for every order made.
Conclusion
Do you have any reviews and comments to share regarding our choices for the best food delivery in Singapore?
While SBO is committed to supporting our local businesses, we welcome any feedback and anonymous sharing regarding your experience with the listed food delivery in Singapore.
We hope that this guide will be useful in helping you to make an informed decision when it comes to finding the best food delivery in Singapore.
Explore More Content