10 Best Affordable Chinese Restaurant in Singapore to Satisfy Your Cravings [2023]
Look here as we'll be introducing 10 Best Affordable Chinese Restaurant in Singapore to satisfy your cravings!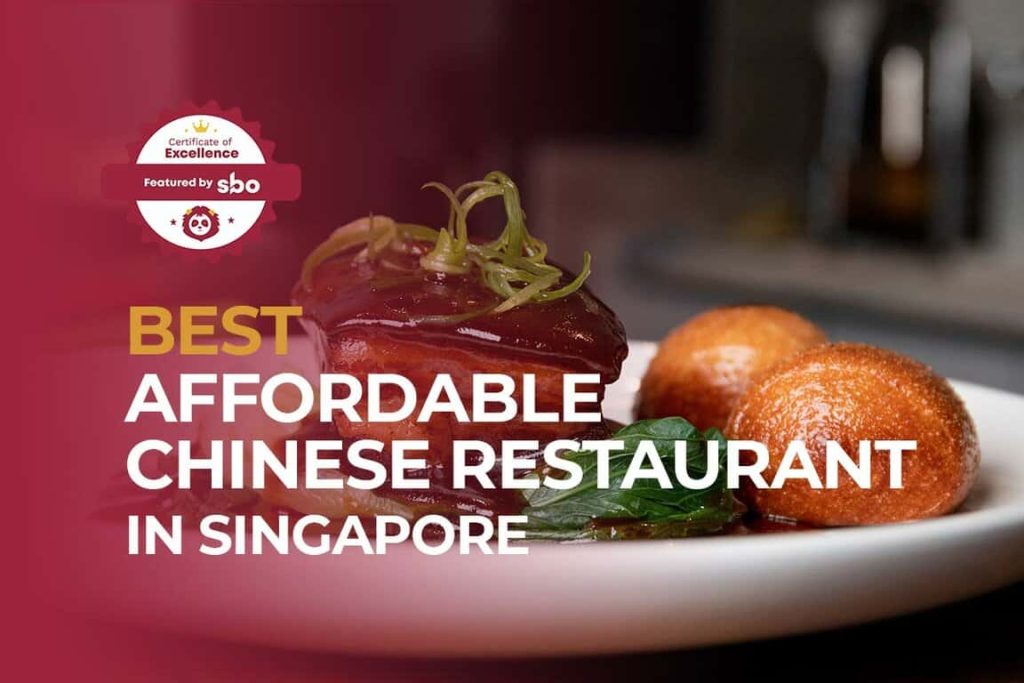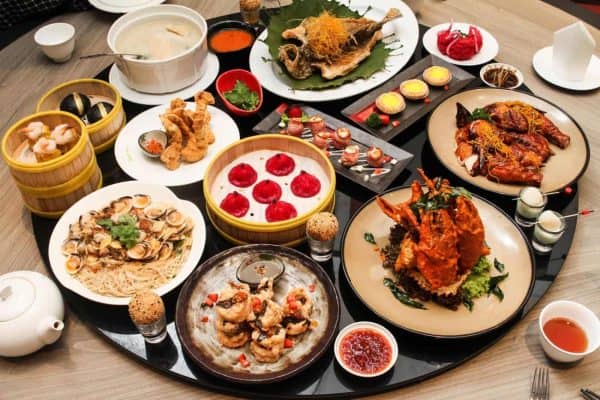 From Japanese buffet, Malaysian street food to Indian Murtabak and Vietnamese spring roll, Singapore has all of them. However, after a trip to Australia, I realized that I'm a true-blue Chinese, both internally and in appearance. Starting the second day in Australia, I find myself constantly looking for Chinese cuisines to please my Chinese food cravings but was crying over my shrink wallet after each meal as Chinese food were rare to find, at least say good Chinese food.
Fortunately for us, Singapore has many decent Chinese food at affordable prices. Doing you (and myself) a favour, I've compiled a list of cheap Chinese Restaurant in Singapore, which may be able to give everyone some inspiration as to the location for the upcoming reunion dinner for Lunar Chinese New Year. Gather your friends and family as we will be introducing the following restaurants to save your wallet!
1. Oriental Chinese Restaurant 东方美食饭店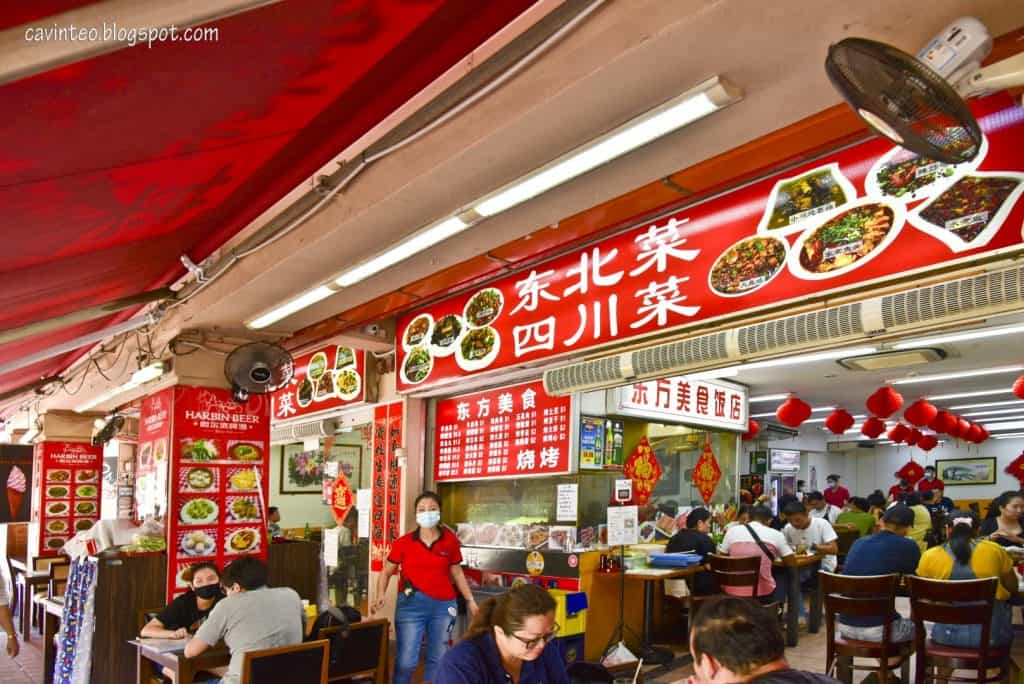 Let's begin this guide with Oriental Chinese Restaurant. Established in 2005, the Oriental Chinese Restaurant serves the ideal dishes of authentic North-East Chinese cuisines for over a decade. With its overwhelmed popularity, the restaurant has established a few branches just within Chinatown. The wide variety of skewers, their signature dishes and their highly-recommended pan-fried Meat (锅包肉) have attracted the attention of consumers, in search of authentic Chinese food.
Located in Chinatown, the restaurant blends in with its rich-Chinese culture. Large portions at affordable prices have definitely won over the taste buds of diners, building its reputation as one of the best Chinese restaurants in Singapore.
With close to 1.5k positive reviews, you simply can't go wrong with them! Their affordability, huge portions and extensive menu led to positive sentiments towards the restaurant. Reviews also complimented the authenticity of their dishes that were great for sharing.
2. Jia He Chinese Restaurant
The fundamental principle that lies at the heart of Jia He is transpired from the Chinese idiom "家和万事兴" (Jia He Wan Shi Xing). Rooted in this belief, each dish is crafted with "harmony" in mind, serving a wholesome gastronomic experience through a balanced menu. With 2 master chefs of close to 2 decades of culinary experience, Jia He strived to bring about exemplary service, and a reasonably priced menu both families and business associates to enjoy.
Every dish at Jia He speaks a unique story and brings out the artistic mind of all diners. Through the pictures of the dishes, the time and effort placed into them can be observed, as each dish looks like a piece of art on its own. Bringing modern Chinese food to everyone has been their forte and their chefs have been experimenting and constantly innovating to bring the best Chinese dining experience to everyone.
Reviews reviewed their success in both dine-in and takeaway as diners praised the consistency of the food delivered. Besides that, the quality service provided by the crew has been highly discussed, with friendly and attentive staff catching my attention from the reviews.
3. East Treasure Chinese Restaurant (东宝)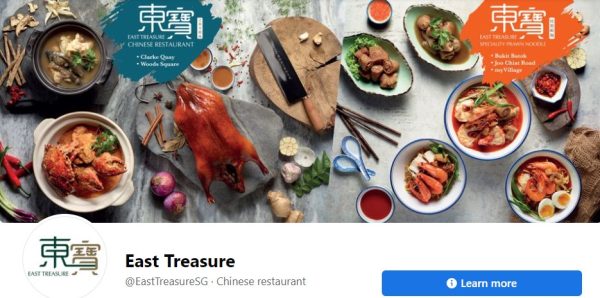 The Chinese restaurant, East Treasure Chinese Restaurant (东宝), set up under Astons was awarded Best of the Best (Casual Restaurant) & Best Chinese Casual Restaurant by Restaurant Association of Singapore in 2019. By collaborating tradition with modernity, the restaurant is determined to bring diners an exquisite and mouth-watering Chinese cuisine. With only the freshest ingredients used, all dishes are light on your palate, yet packed with flavours all at the same time.
Reviews praised the quality presented and the reasonable price of the dishes. Customer service was also superb, with friendly staff who is always ready to serve you. The restaurant charms your palate, and the cosy and nostalgic ambience makes you feel right at home.
4. Beng Hiang Restaurant 茗香菜馆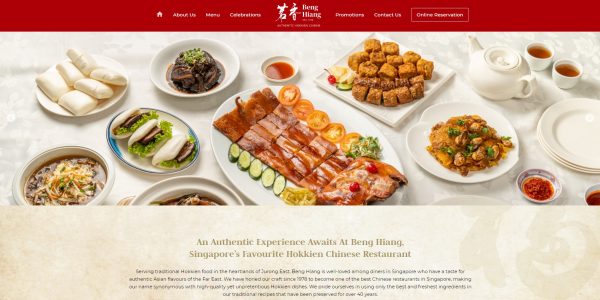 Located in the west, Beng Hiang Restaurant serves authentic Hokkien Chinese dishes at reasonable prices, for diners in Singapore who have a taste for authentic Asian flavours of the Far East. Honing their craft since 1978 to become one of the best Chinese restaurants in Singapore, they pride themselves in using only the finest and freshest ingredients in their traditional recipes that have been preserved for over 40 years.
Beng Hiang Restaurant prioritizes family values and offers a memorable and nostalgic venue to celebrate your best and most important moments in life with your loved ones. Their affordable dishes brought diners to join them despite their move from Amoy Street. However, the move seemed to not change the restaurant as reviews remarked that "tastes of the dishes remain largely old styles".
5. Man Fu Yuan Restaurant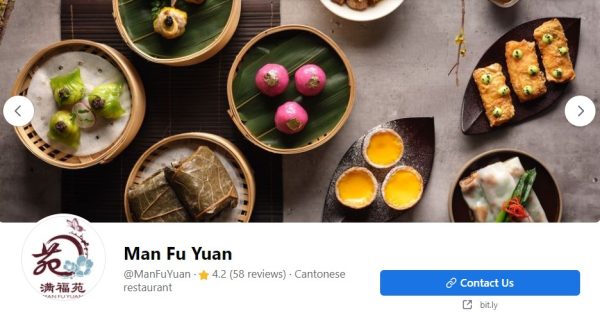 Highly praised by Singapore Tatler as one of Singapore's best Chinese restaurants and Michelin recommended, Man Fu Yuan is dedicated to the Chinese fine dining scene in Singapore, serving culinary presentations that showcase an artful balance of spices and flavors, elevated by modern interpretations and quality ingredients.
Situated in Intercontinental Singapore, Man Fu Yuan can provide an elegant venue accommodating up to 172 guests, including a suite of private dining rooms, making it suitable for all occasions! Reviews showed that diners were amazed by the quality of the food and the attentiveness of its crew, making their dining experience a unique and satisfied one!
6. Wing Seong Fatty's Restaurant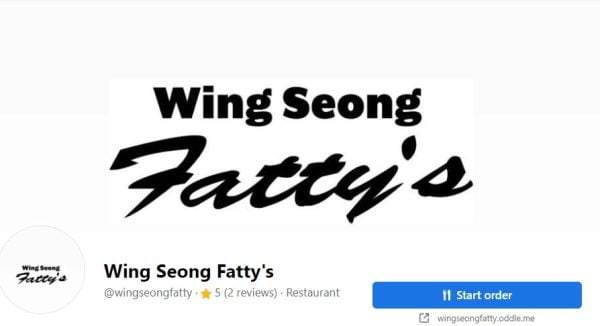 Started in 1926 as a modest 2 stories shop house at Albert Street by first-generation Au Yuen, his passion to bring authentic Cantonese Chinese cuisine to Singapore and also allow his customers to feel at home, has brought the restaurant a long way till today. The menu back then consisted of items that we now commonly see at "Tze-Char" places and many locals would gather at the restaurant and enjoy wholesome meals with their families and friends.
In 2000, when Albert Complex was bought over, the restaurant moved to its current location but continues to specialize in authentic and homely Cantonese food by sticking to the same recipes and cooking techniques that have been passed down throughout the 3 generations, making sure that the flavour of the food remains the same.
Critiques seemed to be attracted to the "old school vibes" of the restaurant's interior. Priced affordably, diners enjoy the taste and quality of the dishes without burning a hole in their pockets.
7. 深利美食馆 Chin Lee Restaurant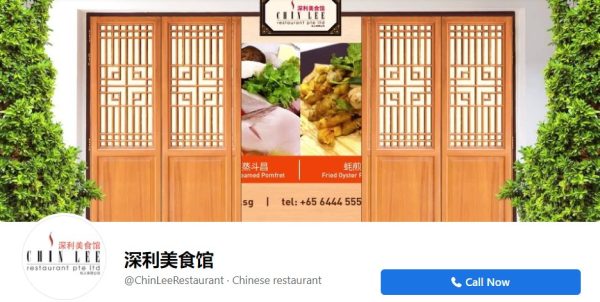 Founded in 1973, Chin Lee Restaurant is a Teochew restaurant that is on the ground floor of an HDB block in Bedok, being regarded by many as the best Teochew restaurant in the East. This can be largely credited to its chef, who is a Native Teochew, allowing him to know the culture of authentic Teochew taste. With close to 40 years of culinary skills and passion for food, Chef Eric Chua is experienced in crafting dishes that are suited for special occasions and celebrations.
Northies look here! Recent expansion to the north at Canberra Plaza means that residents staying in the North is in for a treat. With over a thousand reviews, many lauded their service which made diners feel right at home. Just quoted by one of the reviews posted, it is "truly a hidden gem for the best authentic Teochew fare"!
8. Social Place Singapore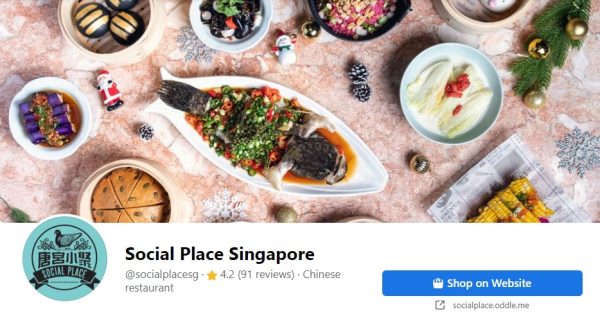 "A blast from the past with a tantalising taste of modernity."
Social Place is a Hong Kong modern Chinese restaurant chain that has opened in Forum The Shopping Mall, Singapore. Attracting diners of all ages, it has a casual retro café look that has a touch of nostalgia and balances with its contemporary and cool environment. Just like how the restaurant describes itself, Social Place is where history meets modernity, serving good traditional Hong Kong dim sum with a creative twist.
For a comfortable dining experience at a reasonable price point, diners are impressed with the ambience and style of the restaurant's interior. The unique fusion food won the hearts of most!
9. Wan He Lou 萬合樓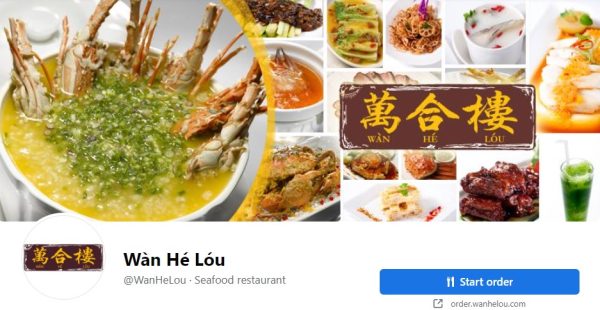 Conveniently located at the heart of Jalan Besar and Bukit Timah, Wan He Lou offers Teochew style porridge with lobster roe and a range of "tze cha" style dishes. Famous for its Original Signature Lobster Porridge, it was fascinating to know the story behind that dish!
According to their website, Chef Lau Siaw Dee was out on a diving trip where he caught a lobster and decided to cook it for dinner. As he was only able to find rice there, he happened to make porridge using seawater and lobster. The fresh sea flavours of the lobster blended so well with the porridge that Chef Dee continued to experiment and refine the dish after he had gone home.
If he hasn't done that, this dish would not have existed and perhaps, Wan He Lou would not be present too. Reviews were impressed with the exquisite presentation of the food and their Original Signature Lobster Porridge was an eye-opener for many. If you happen to be around the area of their outlets, do head over to taste it yourself!
10. MYO Restobar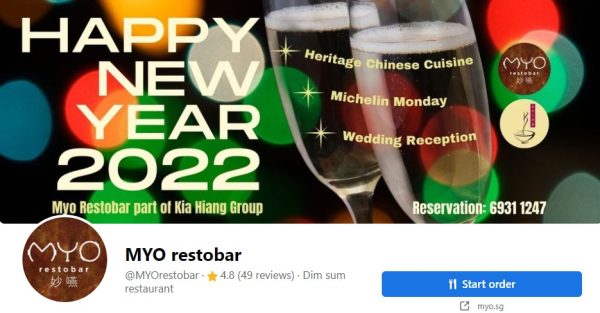 Using a Chinese wordplay, 妙嚥 (miào yàn) which means "to swallow wonder", MYO features all the classic home-style Cantonese dishes from the well-loved International Plaza outlet and delicious dim sum from their previous Kim Tian branch. With the harmonious work between Chef Cheng Chee Wai on the wok station and Chef Billy Wong on the dim sum station, diners will no longer need to choose between the 2 types of dishes (we can now have both YAY!).
MYO Restobar seemed to give a twist to usual Chinese cuisines, and this is shown through the interior of their restaurant as well! Stepping into the restaurant, one would question whether he had entered a Chinese restaurant. The decor of MYO has a modern industrial look that is pleasant looking but not luxurious to put people off. Reviews praised the welcoming ambience and quality food that is affordable to most.
Conclusion
As the Lunar Chinese New Year approaches, we hope that this guide would be useful in helping you to choose an affordable yet appetizing Chinese restaurant for the annual reunion dinner.
If you're not celebrating, this guide may be able to give you more options when you're craving Chinese cuisine!
Featured Image by Amanda Lim on Unsplash
Explore More Content