10 Best Places for Fusion Food in Singapore to Tickle Those Tastebuds [2023]
Here are our top picks for the 10 best places for fusion food in Singapore.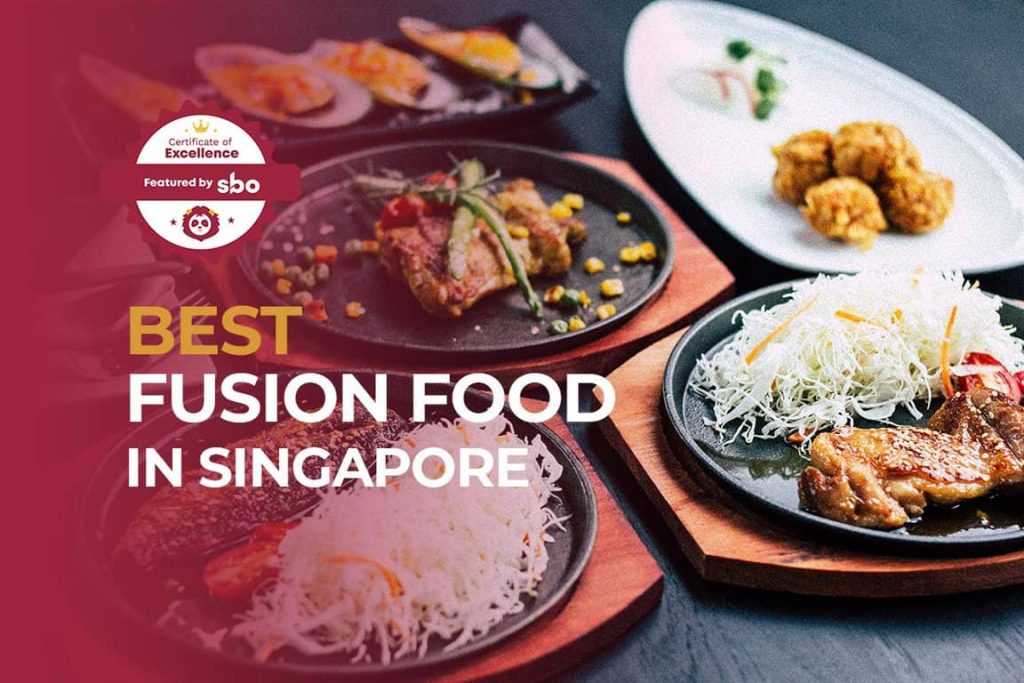 Fusion food has been all the hype lately so what is it exactly? Fusion food is the fusion and combination of the flavours from different cuisines.
Fusion food can be literally anything you can think of – Korean Mexican, Japanese Western are the really common ones and of course, we have an even more interesting fusion of flavours.
1. Nassim Hill Bakery Dry Laksa Pasta
Nassim Hill is a friendly brunch cafe in the morning and transforms into to a comfortable, warm dining place in the evenings.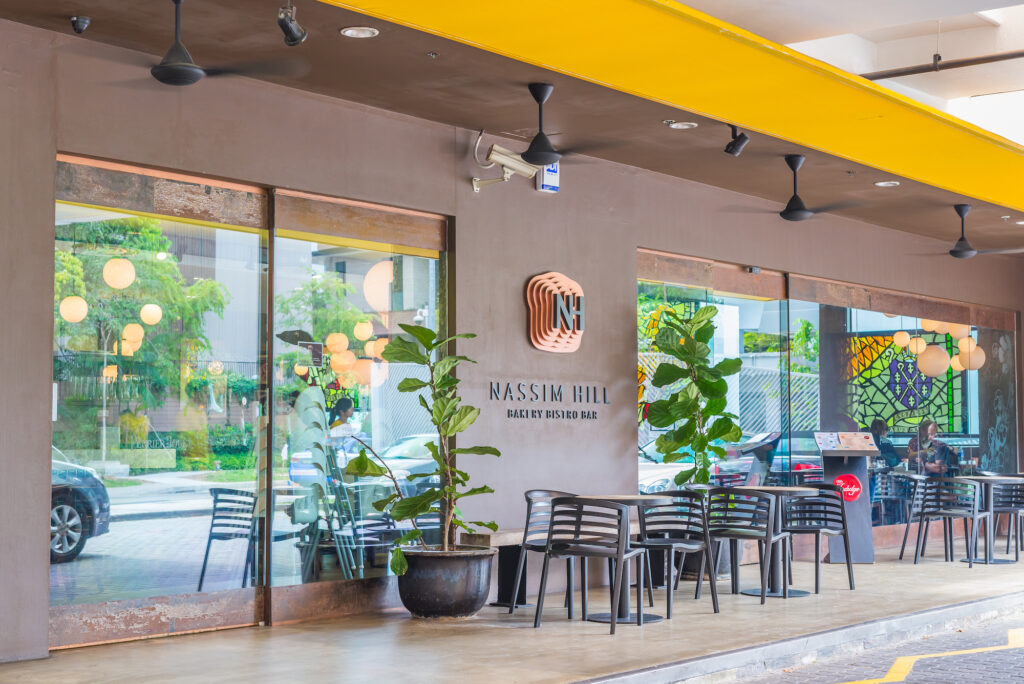 If you do head down and are looking for a fusion cuisine, do give their dry laksa pasta a try – S$18 for linguine in creamy laksa sauce, topped with fish cakes and fresh prawns.
2. Vatos Urban Tacos Kimchi Pork Quesadillas
KoMex – A fusion of Korean and Mexican cuisine. From street tacos to Kimchi Carnitas Fries, they've got everything you need to satisfy your KoMex cravings. Their Kimchi pork quesadillas go at S$18, though might be on the pricier side, it's definitely worth a try if you love KoMex food.
They are also running a taco promotion now where you can get the 3rd taco free for every 2 tacos you order on Tuesday!
3. Dumpling Darlings XO Prawn Noodles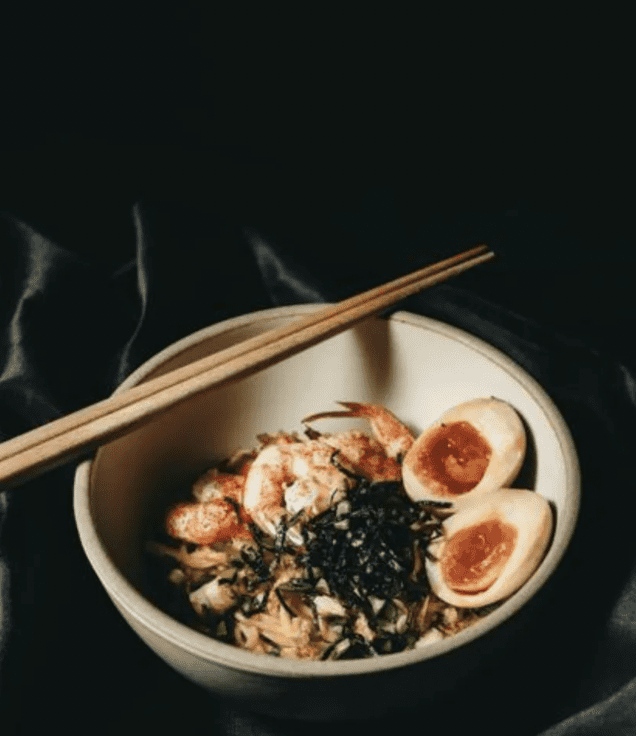 Not only are its noodles a fusion (XO Seafood Sauce on top of "Chinese" style noodles" topped with a Hanjuku egg) but so are their dumplings. If you head down, do give their fried pierogi a try – it has cheese, bacon and house-made truffle potato mash.
Another thing we like about Dumpling Darlings has got to be their drinks – such as the longan osmanthus PuErh, great to go with your noodles!
4. Beng Who Cooks Miso Cream Pasta
Beng Who Cooks features their miso cream pasta going for S$18 – Spaghetti topped with miso cream sauce.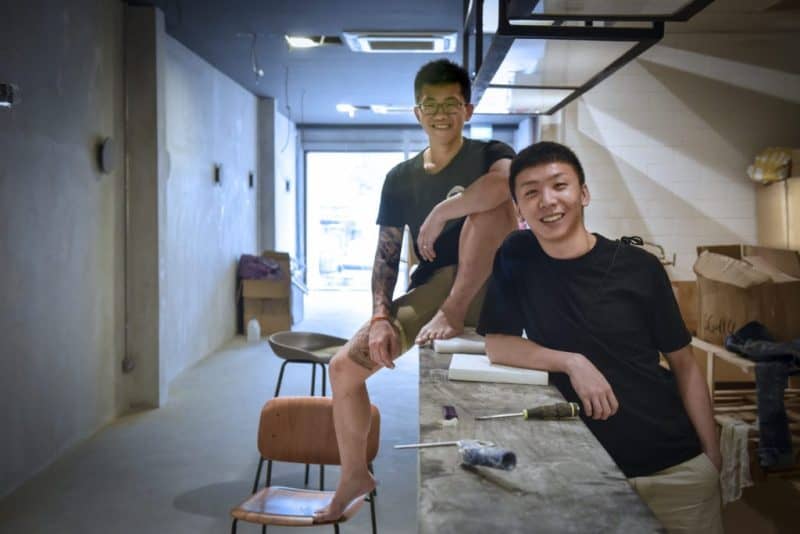 Another crowd favourite fusion dish is that of the chilli crab pasta which fuses a local favourite into a Western staple. So do head down and give them a try!
5. Ham Bao Bao Ayam Buah Keluak
Serving up unique and affordable burgers – Ham Bao Bao has only 5 burgers on the menu but still sees many from all across the island travelling just to have their burgers, there's got to be something special about their burgers right?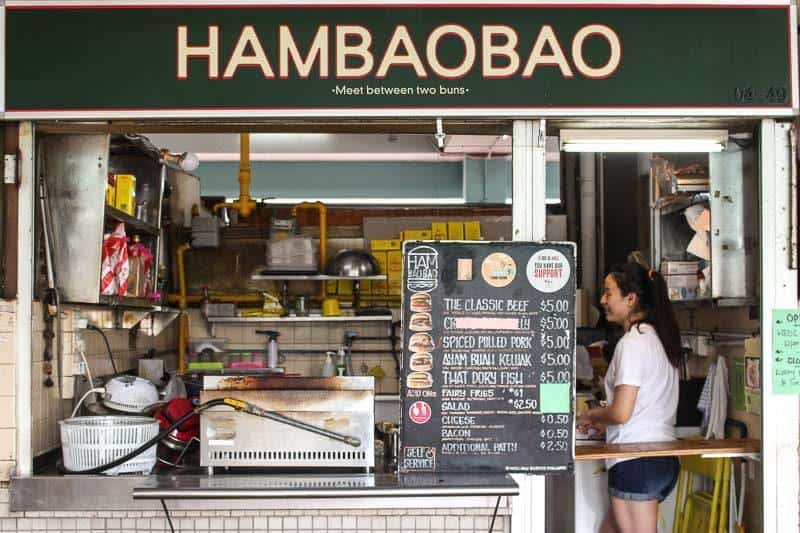 Ayam Buah Keluak is a Peranakan favourite that has a patty topped with chap chye and sandwiched between two soft buns.
6. Perch Otah Otah Slider "Bao"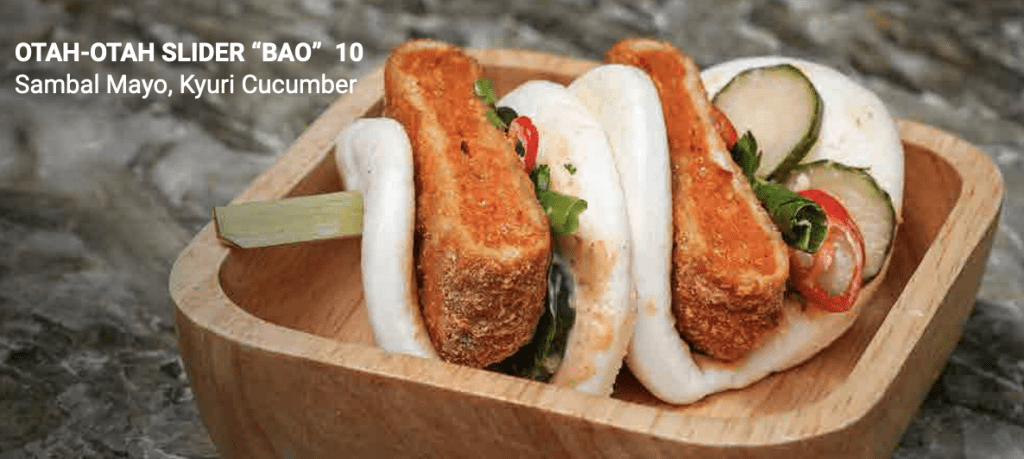 Perch is an all-day, casual dining establishment started by 1855 The Bottle Shop. They have a very interesting menu which serves up mainly Asian-European fusion dishes rich in Southeast Asian flavours.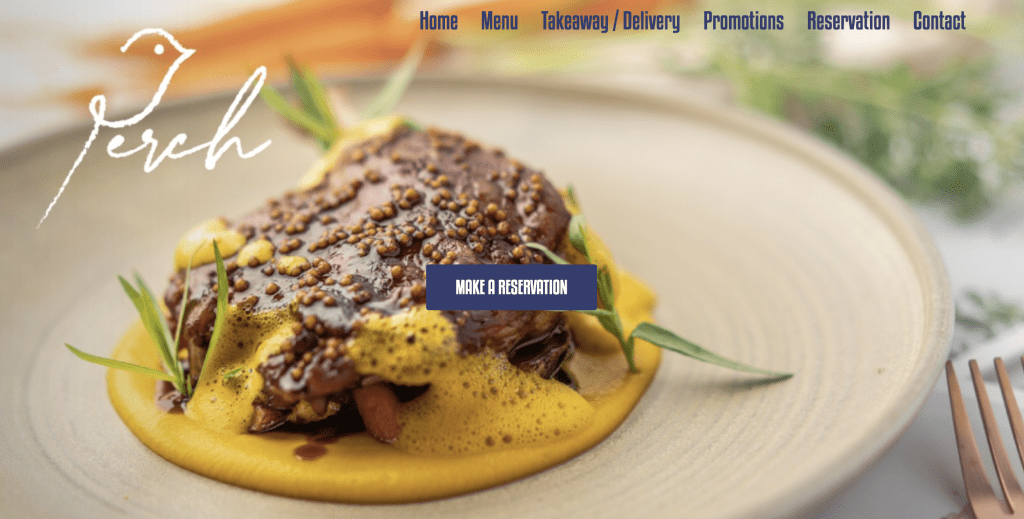 The Otah Otah slider bao is a good started, featuring sambal mayo, kyuri cucumber together with otah (Southeast Asian fishcake made of ground fish) clapsed between 2 fluffy buns.
7. Li Yuan Mee Pok
Li Yuan Mee Pok was started by Naoji Kuribara who infused Japanese elements into a Singaporean favourite. Customers can choose to have their Mee Pok with either Miso or Shoyu bases and also soup or dry.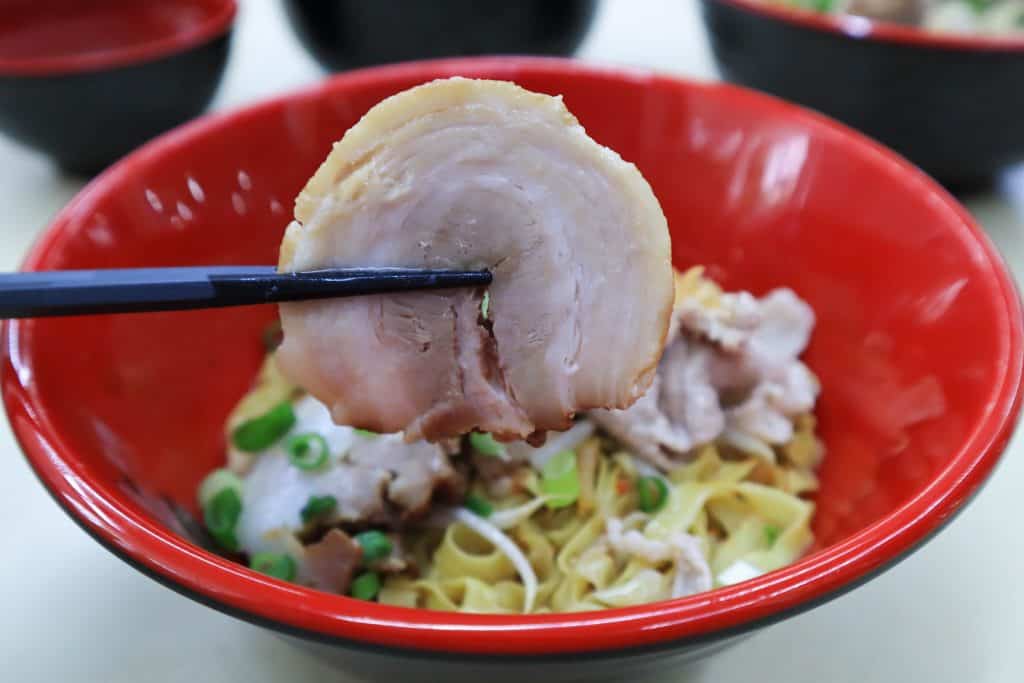 This dish is then topped off with generous portions of cha shu for approximately S$6 or S$7 for a bowl of noodles.
The store usually sees snaking long queues so do head down on a day that you don't have much time constraints!
8. Takagi Chilli Crab Ramen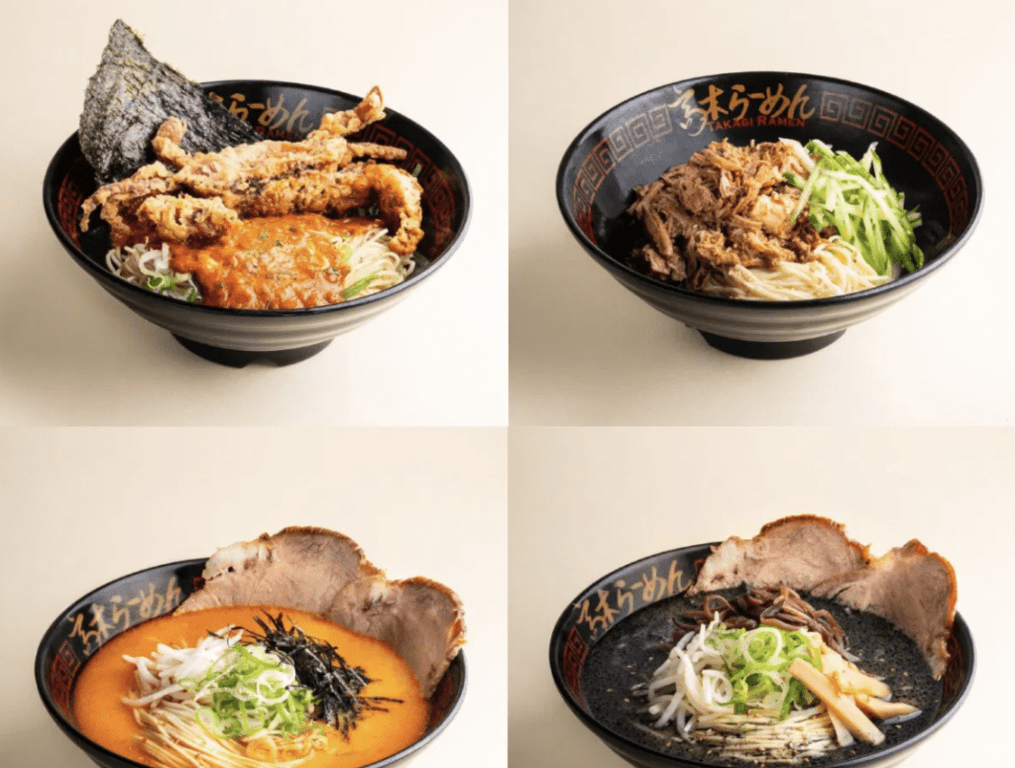 Ramen for the average Singaporean – We first thought we saw it wrong but no! Takagi ramen operates round the clock and serves up pretty affordable ramen with outlets located mainly in heartland areas island-wide.
And yes, you did not see wrong, they are serving up their signature chilli crab ramen which brings a local delight to a Japanese staple!
9. Sinpopo Angus Beef Brisket Rendang
Sinpopo is known for serving up traditional and authentic local gourmet food with a twist. Their menu carries largely local food items such as Nasi Lemak with a juicy Har Jeong Kai Thigh and the Wagyu Beef Horfun for those who love a combination of these flavours.
Another of the favourite fusion is the Angus brisket Sinpopo-style rendang which goes at S$20.
10. Cherki Nyonya Pesto Fried Rice
Cherki infuses modern techniques and new ingredients into Peranakan cuisine, essentially creating a whole new paradigm where East meets West in food. The menu is meant to be shared and to create a family style dining experience.
This is akin to the traditional "Tok Panjang" style of Peranakan dining, where the entire family sits together to share a wide variety of dishes over hearty conversations.
The Nyonya Pesto Fried Rice features fragrant blue pea rice with a favourite Western flavour – Pesto to really tickle your tastebuds. Enjoy this amalgamation of flavours for S$18.
Conclusion
Do you have any reviews and comments to share regarding our choices for the best fusion food in Singapore?
While SBO is committed to supporting our local businesses, we welcome any feedback and anonymous sharing regarding your experience with the above-listed best fusion food in Singapore.
We hope that this guide will be useful in helping you to make a better decision when it comes to finding the best places for fusion food in Singapore.
Featured Image by Mgg Vitchakorn on Unsplash
Explore More Content