10 Best Vegan Restaurant in Singapore That Tastes As Good As Meat [2022]
Let us kickstart your vegan journey by planting some ideas of where to try the best vegan restaurants in Singapore!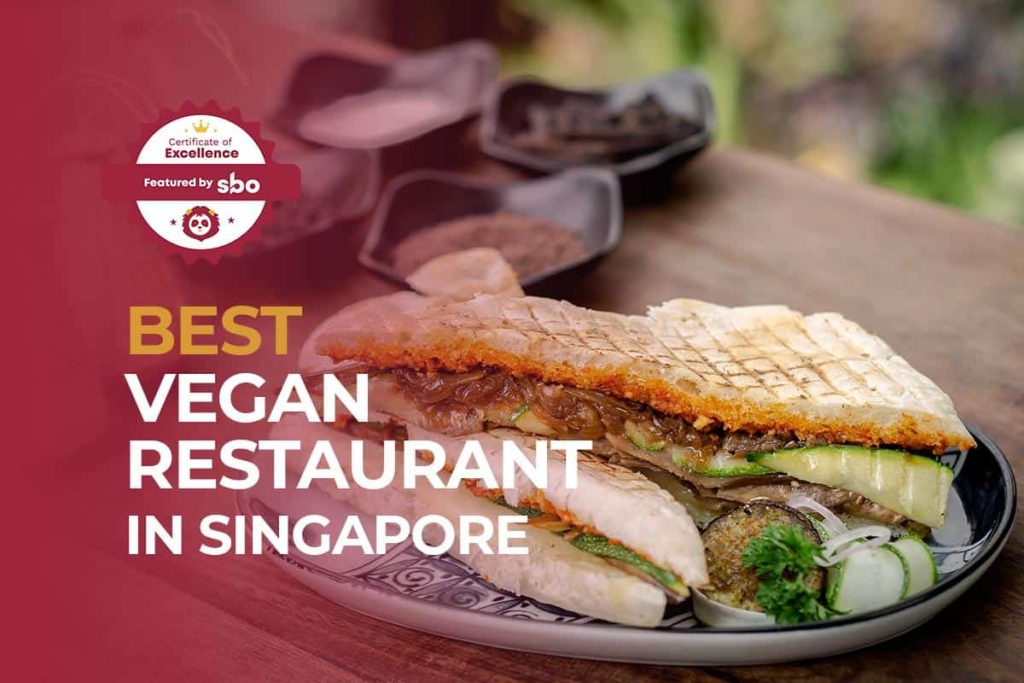 With the environment and food sustainability becoming a hot topic in recent years, plant-based diets are hopping aboard the bandwagon. Vegan restaurants have been popping up in Singapore's food and beverage scene, seemingly here to stay for the long run.
For the uninitiated, vegan or vegetarian food isn't all about blanched, boring vegetables or unappetizing salads. Take a look at all these vegan restaurants in Singapore, and you'll be astounded to see how far innovation and creativity have brought them.
To top that off, even world-renowned strongman and ex-bodybuilder, Patrik Baboumian stands by veganism. As someone once asked him, "How could you get as strong as an ox without eating any meat?" to which he famously replied, "Have you ever seen an ox eating meat?", drawing applause from fans worldwide.
With such inspirational words of wisdom, let us help you start your vegan journey by planting some ideas of where to try the best vegan restaurant in Singapore!
1. Loving Hut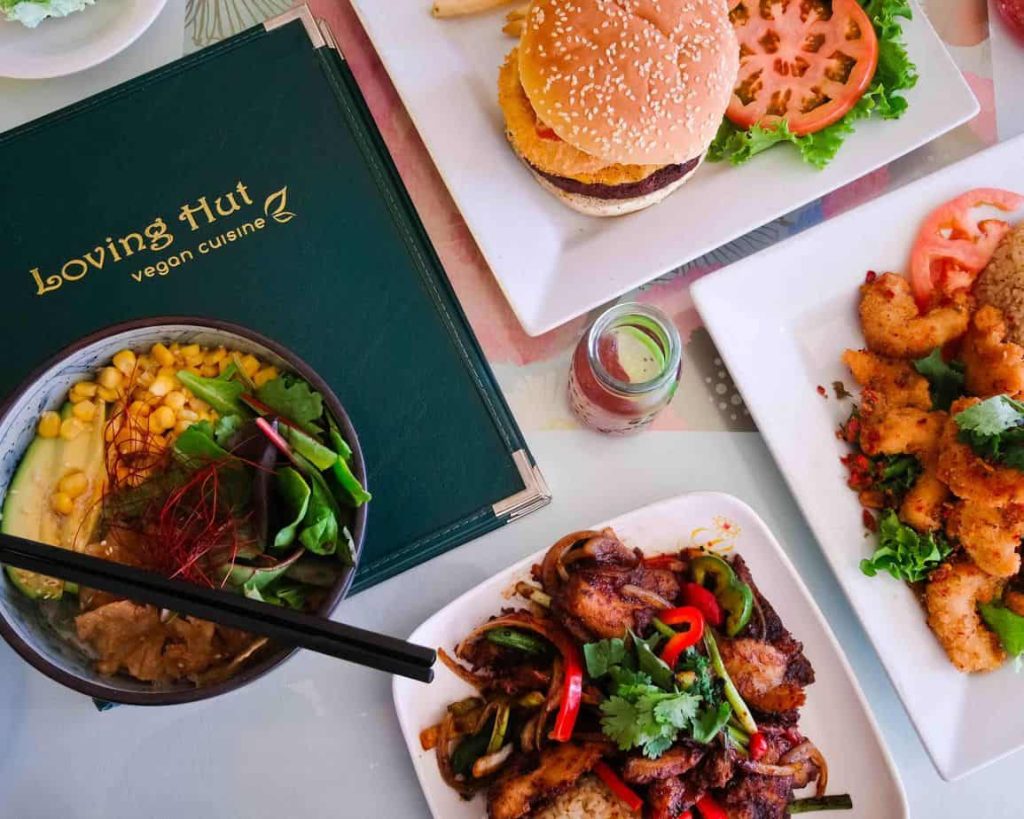 Being a vegan in Singapore does not mean that you miss out on all the delectable hawker dishes! Loving Hut comes to the rescue, with their innovative vegan version of these local delights.
Right off the bat, we vegan have Claypot Rice, Mee Siam, and even some classic Nyonya dishes like Buah Keluak which are the store's signatures. Apart from that, their European fusion burgers and mains are also worth coming down for.
Their stylish cafe exterior and quaint coffeehouse vibes make it the perfect spot for younger diners to patronise.
2. Gokul Vegetarian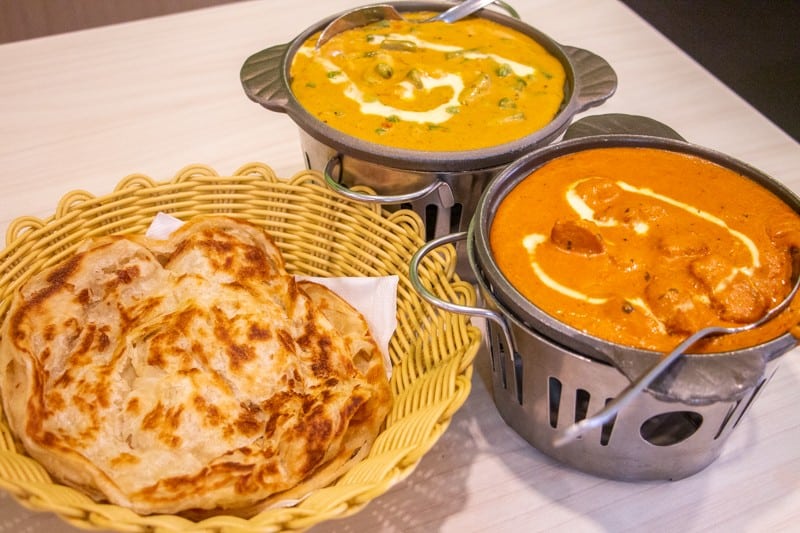 Those who are a stickler for the classics will probably enjoy Gokul Vegetarian, one of the vegan restaurants in Singapore with authentic Indian vegetarian fare.
Despite not containing onion, garlic or egg, this restaurant is known to be able to whip up a mean pot of curry that tastes equally satisfying.
Their wide menu variety will leave diners immensely spoilt for choice, with Indian dishes from the North and South like naan, butter chicken, or biryani. Not forgetting some local noodle favourites like Char Kway Teow or Hokkien Mee, which are all worth a shot here.
3. Herbivore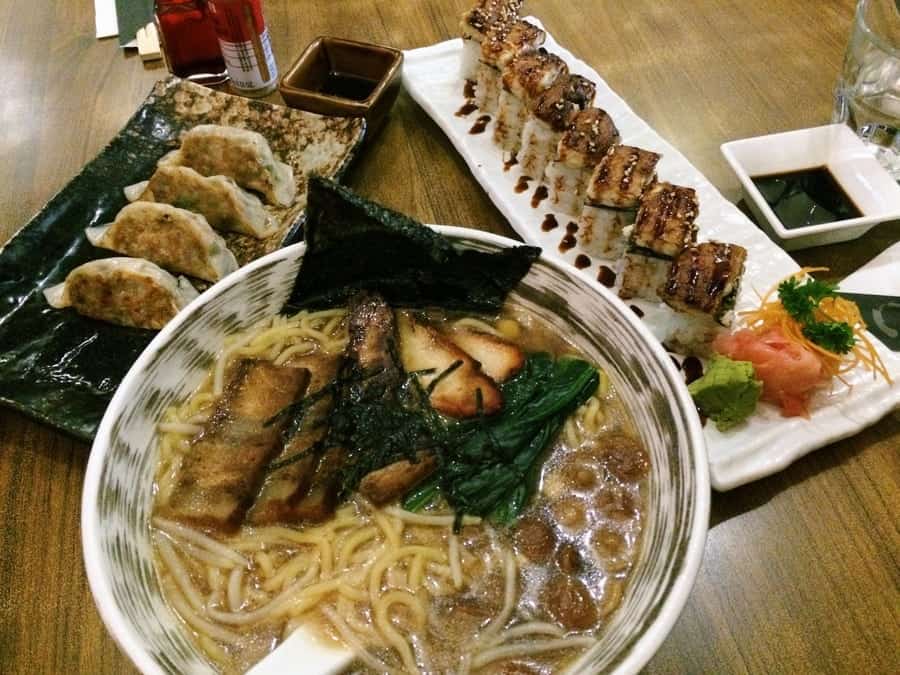 Singaporeans are no stranger to Japanese and Western food, and Herbivore has managed to execute these classic favourites skillfully, in vegan-style.
Despite not containing any onion, garlic or eggs in their dishes, Herbivore has delivered quality Japanese and Western vegan food to the masses. With the founder a vegetarian himself for 20 years, it's not hard to understand why.
Not convinced that vegan Japanese or Western food can taste good? Have a bite of their vegan unagi, sashimi, bento sets and it will send you to vegan heaven! Their Western burgers and pasta are also worth a try if you're not feeling Japanese.
4. Whole Earth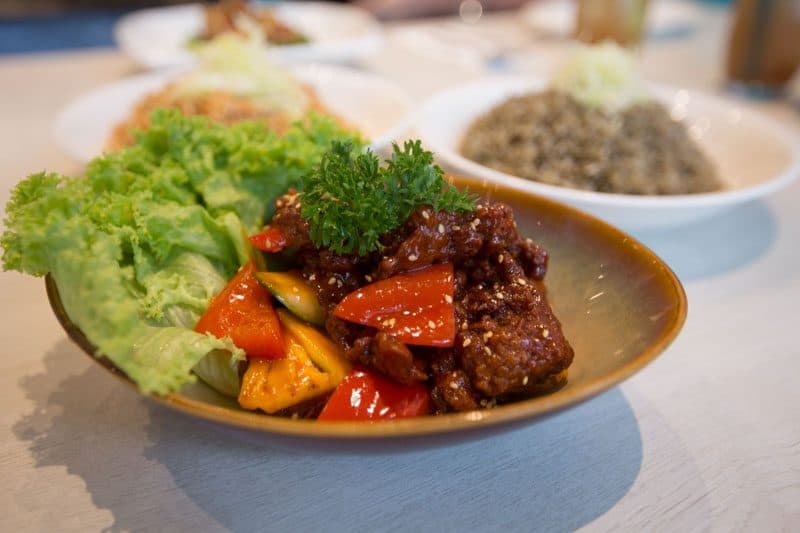 At Whole Earth, diners get to feast on Peranakan-Thai vegan food, a marriage of cuisines that are not commonly found in our little red dot.
Their consistency and dedication towards uplifting the reputation of plant-based dining have indeed paid off, being awarded the Michelin Bib Gourmand title for 4 consecutive years.
One of their must-haves will definitely be their Enchanted Forest, featuring monkey head mushrooms and broccoli drenched in flavourful sauce. Another Peranakan classic turned vegan is their Nyonya Curry, filled with shitake mushroom and potatoes.
5. Greendot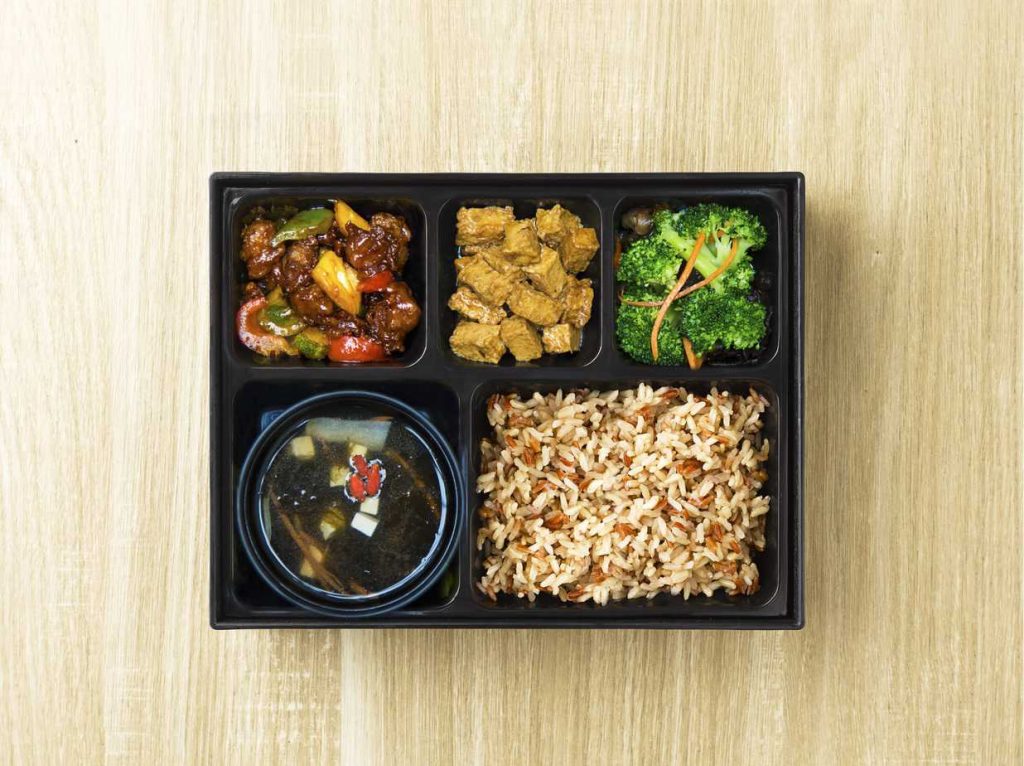 Without a shadow of a doubt, Greendot makes its way to this list of the best vegan restaurants in Singapore.
With multiple outlets scattered across the island, hearty Asian-fusion cuisine that is priced easy on the wallet, it's an easy place to start for those who are new to veganism.
If you thought vegan food equals limited choices, you'll be proven wrong at Greendot which offers bento sets, noodles, soups, and even burgers. Their extensive menu selection makes it incredibly hard to say no to vegan food!
6. Original Sin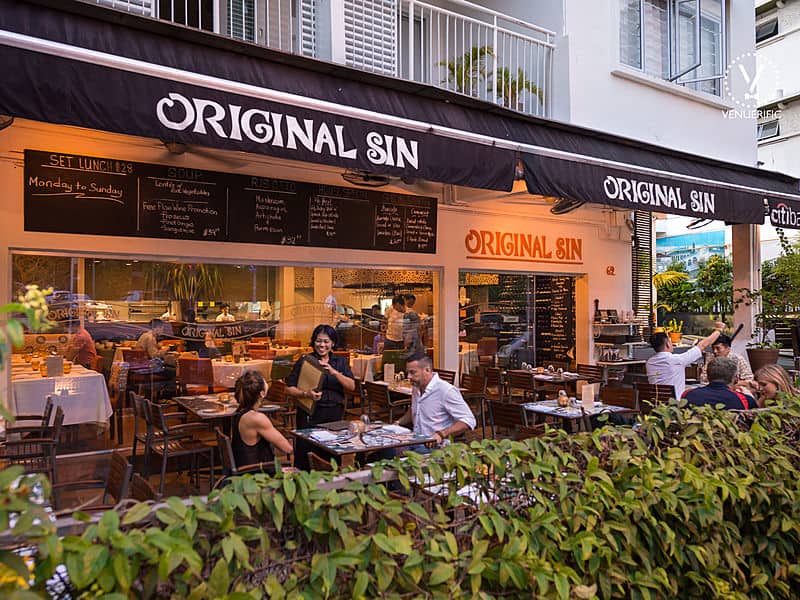 Wine and dine in one of Singapore's finest vegan restaurants, with a delectable blend of Meditteranean and Italian flavors.
Located in a quaint corner of Holland Village lies Original Sin, a vegan restaurants in Singapore that has opened its doors to the public for more than 20 years.
They are definitely the dream date spot for vegan lovers, with their calming and romantic dining ambience set back against natural greenery.
Order their Mezze Platter and gourmet pizzas for sharing, together with their star mains such as the Moussaka (baked eggplant with Middle Eastern spices) or the classic Bolognese, made vegan-friendly.
7. Afterglow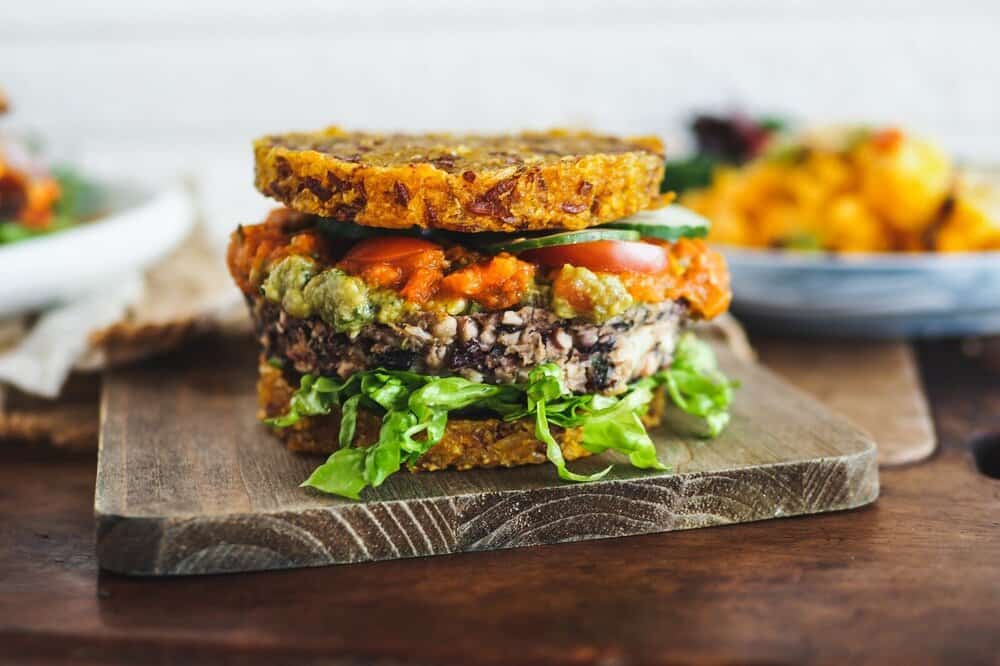 Afterglow strives to be the solution to sustainable and healthy living, without compromise on taste or convenience.
Their plant-based menu boasts of not containing any preservatives, gluten or artificial flavouring, preserving the natural flavours of all the fresh ingredients used.
The mains, sauces and desserts are currently made to order, with the possibility of formulating ready-made versions in the future. Customers can also opt to indulge in their food from the comfort of their own home with their islandwide delivery services.
8. Smoocht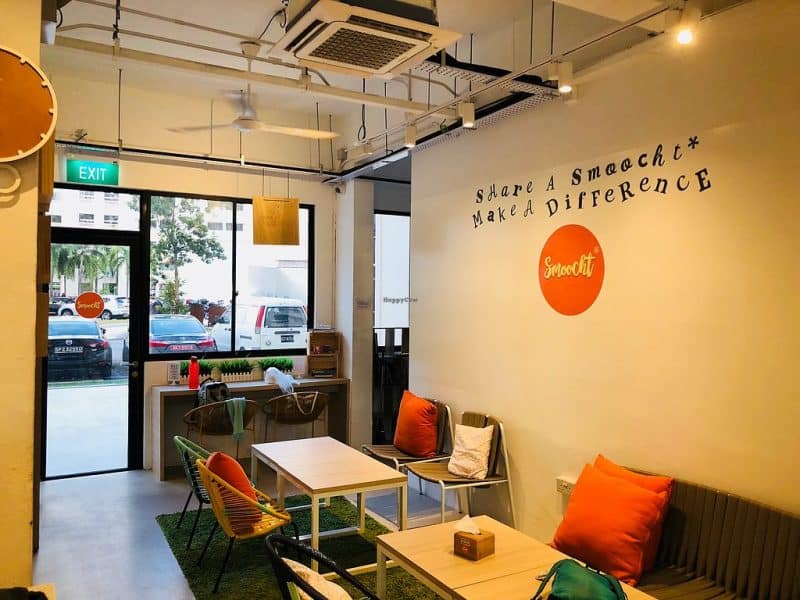 Every foodie knows that a satisfying meal ends on a sweet note, and that is what we will be featuring last on the list – vegan desserts!
Their ice cream is made from brown rice sugar with flavours that are crowd pleasers such as Earl Grey, Chocolate and more – between $3.80 (Classic) to $4.50 (Premium) per scoop only.
Although famous primarily for their sweet treats, one can expect to have a complete meal here with their western brunch and mains, along with a good old cup of coffee or tea (served with dairy-free milk).
With sweet and savoury dishes all under one roof, Smoocht is undoubtedly one of the vegan restaurants in Singapore that is a must-try!
9. VeganBurg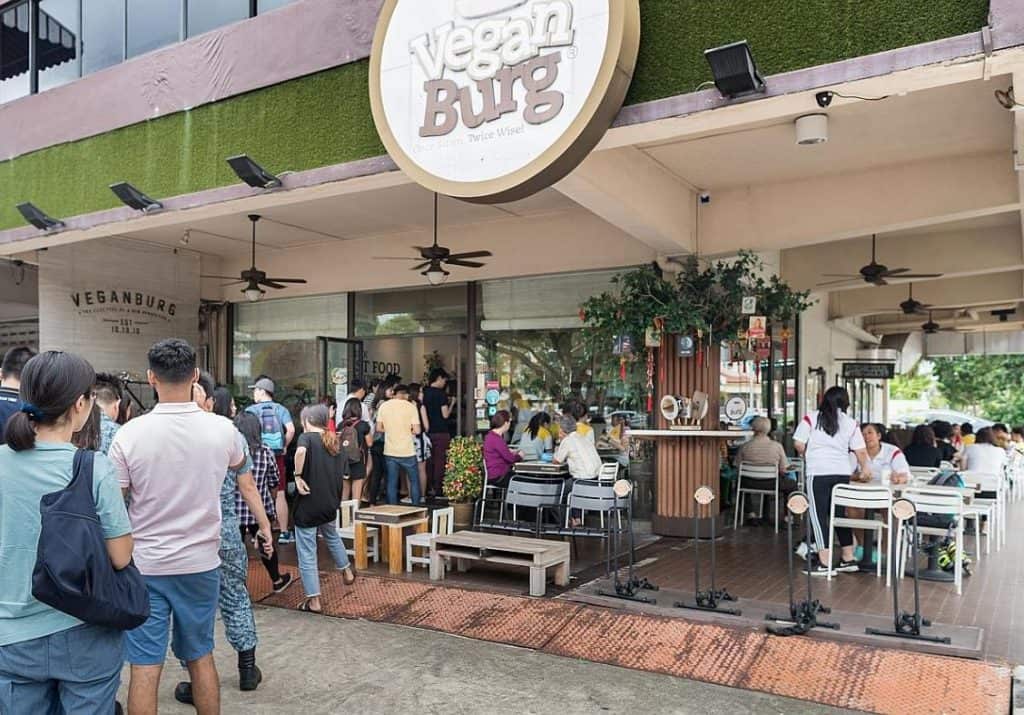 Even amongst the non-vegans and vegetarians, VeganBurg is one burger joint that has amassed loyal fans worldwide for its delectable plant-based burgers that tastes strikingly similar to meat.
At their new vegan restaurants in Singapore, they have incorporated local flavours into their burgers with sauces such as Chili Krab and Char-grilled Satay, alongside popular picks like Cracked Mayo (their bestseller), Smoky BBQ and others.
10. Warung Ijo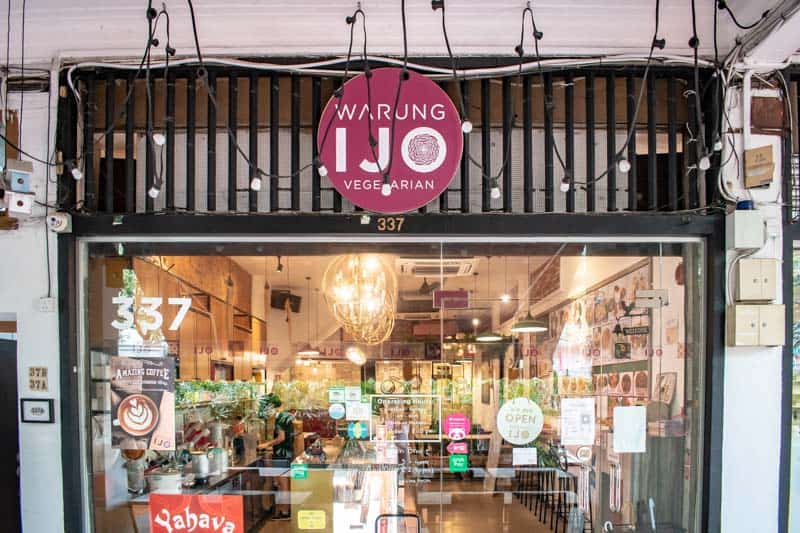 Be in for a sumptuous surprise at Warung Ijo, one of the few casual vegan restaurants in Singapore that focuses on Indonesian cuisine!
Although being around for merely 2 years, they have received positive reviews from customers for its homely vegan Indonesian fare that retains the flavours and textures well.
Some of their signatures include their Kampung Fried Rice (their unique take on the traditional Nasi Goreng Kampung), Ayam Penyet (smashed chicken, meat replaced with lion's mane mushroom), and even Otah-Otah, a snack favored by locals.
Conclusion
Don't be mistaken, we are not trying to brainwash our readers into full-fledged herbivores after this post. After all, Rome was not built in a day.
However, take it as a new form of cuisine to explore, and you may be surprised at what awaits – a scrumptious meal that made you forgot it contained no meat!
On the other hand, we understand that some readers utterly abhor the raw, bitter taste of vegetables. Take a look at our other carnivore-friendly reads such as the best Korean BBQ or seafood restaurants in Singapore.
Explore More Content
Are you featured in this?
Display this exclusive SBO badge proudly on your website and get more sales!