10 Best Omakase in Singapore for a Michelin Star Dining Experience [2022]
Uncover the most aesthetically pleasing and indulgent Japanese dish in Singapore.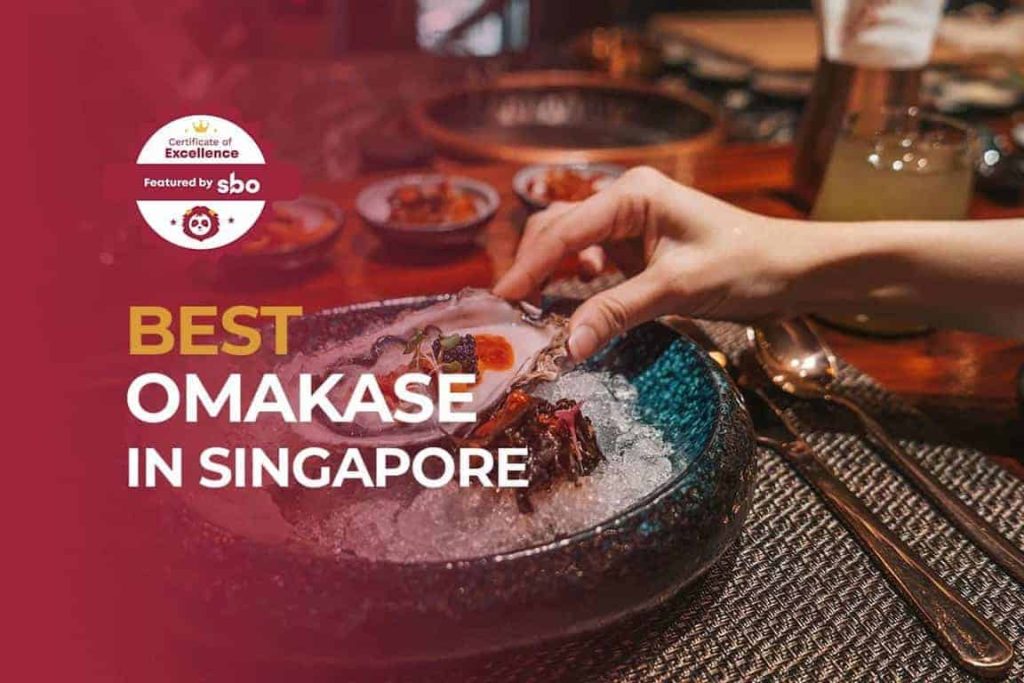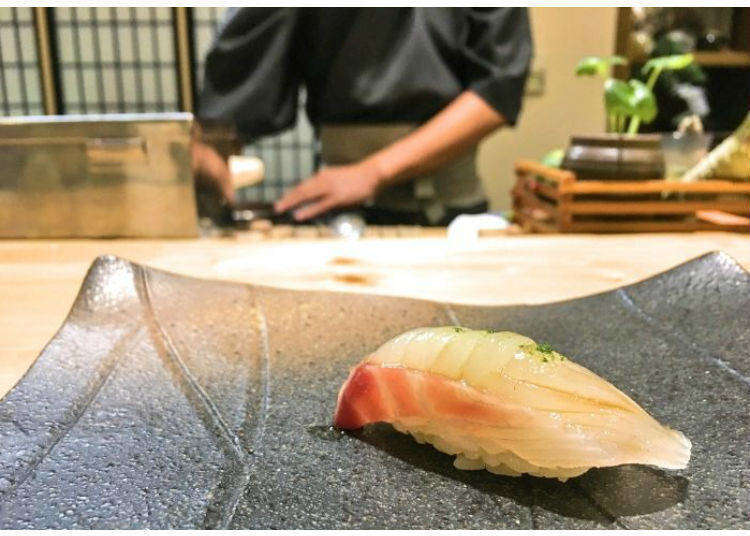 Omakase, also known as 'I'll leave it up to you', is a popular Japanese dining concept where the customer leaves it up to the chef to select and serve seasonal specialities.
Likened to an artistic performance, the chef will innovatively prepare and present a series of dishes in front of the patrons, from the lightest fare to the heaviest dishes.
Not exclusive to Sashimi, the preparation process may include grilling, simmering and other cooking techniques.
Have a feel of this unique dining experience with the 10 Best Omakase in Singapore!
1. Fat Cow
First opened in October 2011, FAT COW's (the word "FAT" in FAT COW stands for luxury and a play on the word "Fatt", which in Mandarin dialect means prosperity) restaurant design is inspired by the Japanese "Wabi-Sabi" concept – the art of finding beauty in things.
Handpicked from reputable farms worldwide, the luxurious Japanese restaurant serves the finest Wagyu over a variety of Japanese preparation methods – Shabu-Shabu, Sukiyaki, Hobayaki or the ever-popular Sumibiyaki (Charcoal-grill).
2. Shoukouwa
A world-class fine-dining edomae sushi experience, direct from Ginza in Tokyo, Shoukouwa serves only the best seasonal seafood and produce flown in fresh daily from Tokyo's Toyosu Market.
With no more than eight seats right in front of the chef's preparation table, diners will enjoy direct interaction and personalised attention from the chefs who will present diners with the purest flavours of the food with minimal cooking and manipulation.
3. Shinji by Kanesaka (Carlton Hotel)
With 2 Michelin stars tucked firmly under his belt, Chef Shinji Kanesaka is undoubtedly a master of his trade.
Being Chef Kanesaka's first venture outside Japan, Shinji by Kanesaka honours the same prodigious quality by featuring an omakase menu skillfully executed by a native Japanese team of artisan chefs.
With a passionate desire to share an appreciation for age-old Japanese culinary traditions, Shinji by Kanesaka promises an authentic dining experience while ensuring that you're cared for.
4. Shinzo
With over 39 years of experience as a sushi shokunin (sushi artisan), Chef Patrick Tan is a perfectionist who continues to hone his skills and constantly pushes the envelope of culinary creativity, such as fusing non-Japanese ingredients like foie gras and century egg with traditional Japanese cuisine.
Designed to facilitate interaction between the chefs and guests and encourage conversation between strangers, Shinzo encourages patrons to share sake and have a good time together while maintaining the fine dining experience.
5. Hakumai
A homegrown culinary star, Hakumai's Chef Gary Ng mastered the skills of preparing sushi and the art of keeping fish fresh under the 5 years mentorship of renowned Japanese Itamae chef Nogawa.
At Hakumai, you'll be served by the humble Chef Ng a luxurious serving of premium and authentic dishes in a fuss-free dining experience that will make you feel at home.
6. Teppei
A famous Japanese restaurant that serves great value omakase sets, Teppei has got to be one of the hardest Omakase places to book on this list.
To be able to snag a spot here on a Thursday, Friday or Saturday, one would need to book at least a month in advance because that's how fast the 22-seater restaurant is going to be filled up with diners if your fingers are not quick enough.
A small eatery that offers a 17-course Omakase served using the best quality ingredients at an affordable rate, dining at Teppei is definitely one you should put on your foodie bucket list.
7. Jun Omakase
A place that offers its diners a mid-priced Omakase dining experience, Jun Omakase serves a chef selection of 7-course premium Omakase at a competitive and reasonable price.
Recommended by previous patrons for its high-quality food and excellent service, Jun Omakase's dishes are very well balanced, tasty and also filling without being too heavy.
8. MIYU
Derived from the word kindness (実) and citrus fruit (柚), MIYU was founded on the belief in serving the finest Japanese omakase experience for diners with the sincerest prices.
Using only the finest ingredients freshly flown from Japan for guaranteed freshness, MIYU's Omakase menu also changes with the season's offerings.
9. Ki-sho 葵匠
Housed in a colonial black-and-white bungalow along Scotts Road, Ki-sho 葵匠 serves seasonally inspired ingredients through "aristocratic craftsmanship" – offering patrons a unique culinary showcase for Japanese artisanship delivered with omotenashi.
Having achieved multiple accolades which includes awards from Michelin Guide over the past few years since its operation, Ki-sho 葵匠 is undoubtedly an Omakase place to look out for.
10. Sushi Kimura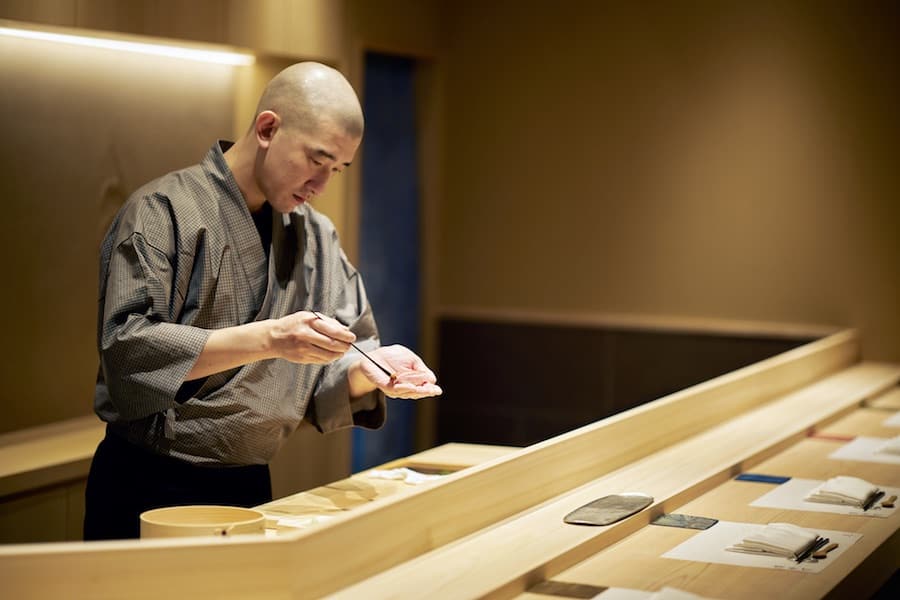 With all its ingredients sourced only from the finest, Sushi Kimura gives special attention to even the basic ingredients like rice, vinegar, nori and water used in cooking such as special A-grade Tsuya-hime organic rice that is imported from a family farm in Yamagata prefecture and Shin Nori (the highest grade nori from the soft leaves of the first harvest) that is cultivated in the Ariake sea and exclusive to Sushi Kimura.
Set in a minimalist's enclave filled with the comforting and refreshing scent from a 150-year old Hinoki wood sushi counter, Sushi Kimura is designed to bring comfort, privacy and authenticity to every patron that steps into the place.
Conclusion
Do you have any reviews and comments to share regarding our choices for the 10 Best Omakase in Singapore?
While SBO is committed to supporting our local businesses, we welcome any feedback and anonymous sharing regarding your experience with the listed Omakase restaurants in Singapore.
We hope that this guide will be useful in helping you to help you find the best Omakase in Singapore.
On a side note, you can also check out the list of the 10 Best Korean Fried Chicken In Singapore for a taste of Korea's Chimaek-worthy fried chicken right here in the heart of Singapore!
Featured Image by jirayu koontholjinda on Unsplash
Explore More Content
Are you featured in this?
Display this exclusive SBO badge proudly on your website and get more sales!