10 Best Birthday Cake Delivery in Singapore To Celebrate With Convenience [2023]
Here are our favourite shops for birthday cake delivery in Singapore that left an impression on us such that we would totally return to try their cakes again!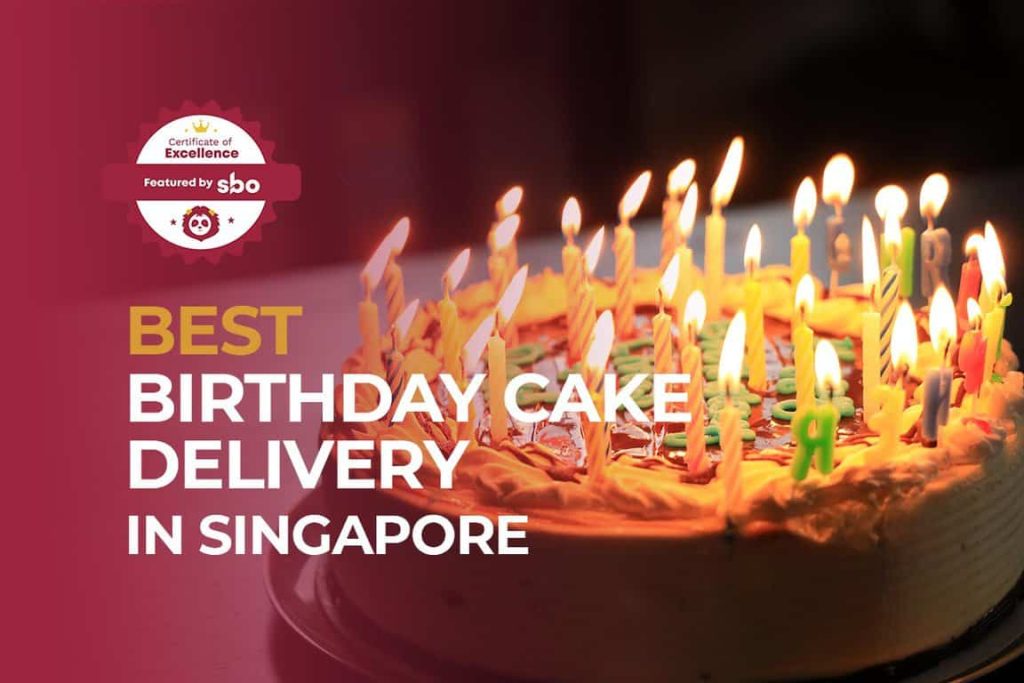 Be it whether you're looking for a customised cake for a loved one's birthday or just a pretty cake for a friend's birthday bash, many bakeries are offering similar options that it leaves one spoilt for choice.
Here are our favourite shops for birthday cake delivery in Singapore that left an impression on us such that we would totally return to try their cakes again!
1. Plain Vanilla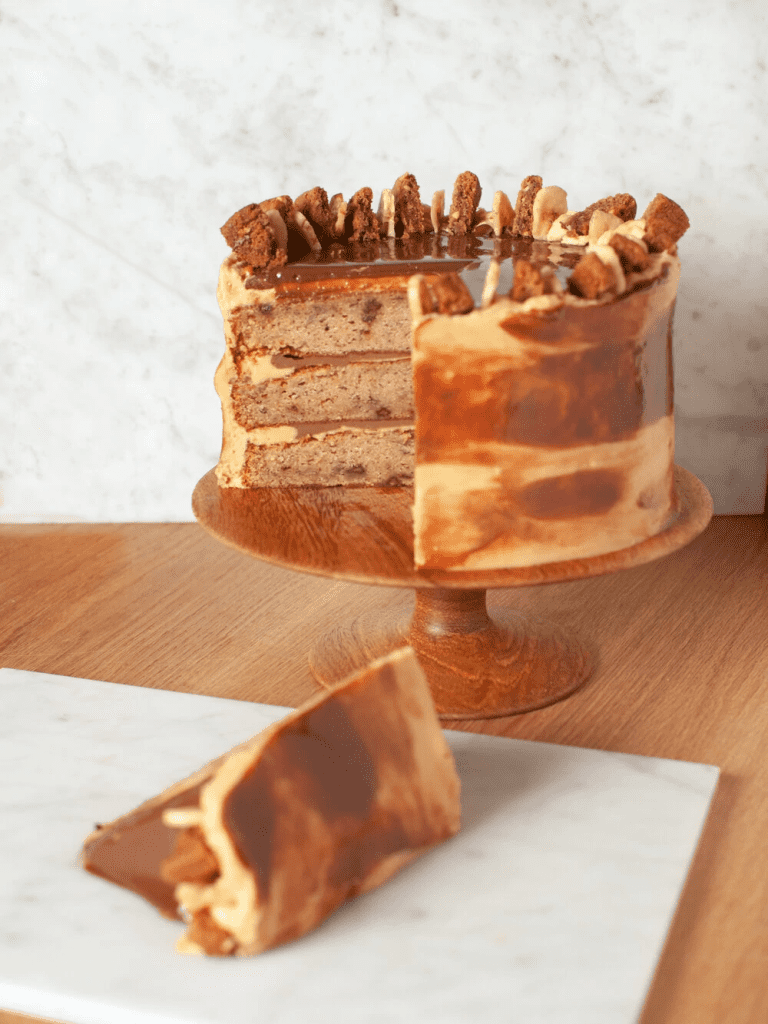 To make life's simple pleasures aspirational and accessible – Plain Vanilla started out as a humble cake store in Holland Village and its presence across the island now is a testament to the continuous support that they have received from customers over the years.
Features above is the banana chocolate chip cake filled with dark chocolate fudge, which you can get delivered from S$15 to S$25 depending on how fast you need the cake delivered!
2. Roa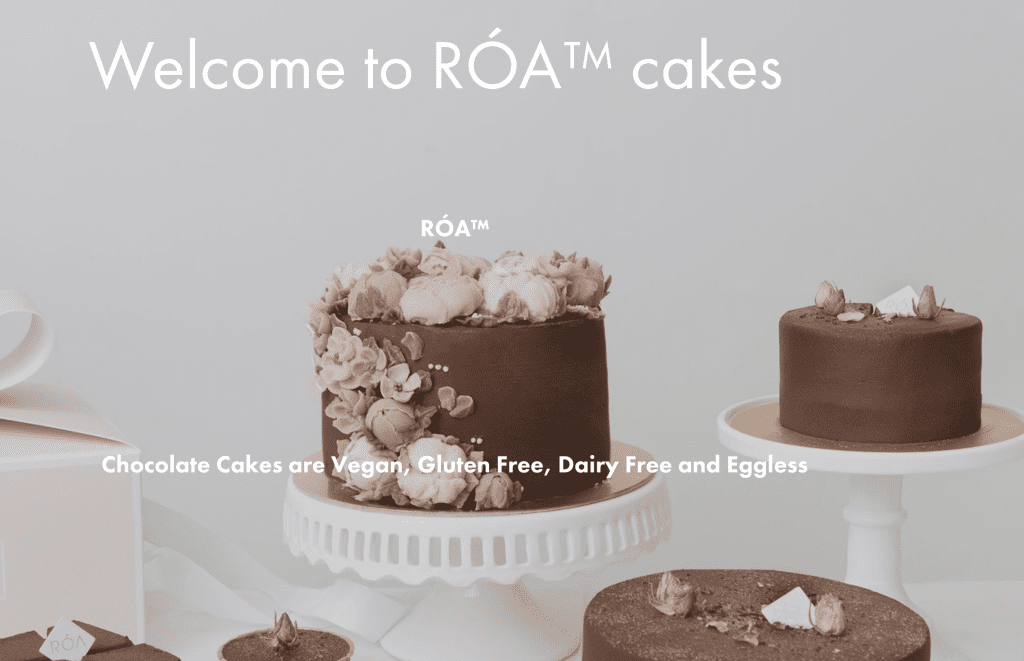 RÓA is known for its chocolate cakes which are vegan, gluten free, dairy free and eggless! I personally enjoy their chocolate bakes for someone who is not a fan of sweet chocolate but darker chocolate. RÓA does this well with its rich chocolate which is also suitable for those on a diet as they use avocados and not butter, brown rice milk, and psyllium husk.
They are running a delivery promotion for orders above $30, enjoy a $6 flat delivery fee islandwide. Use code PROMO6 when checking out.
3. Kura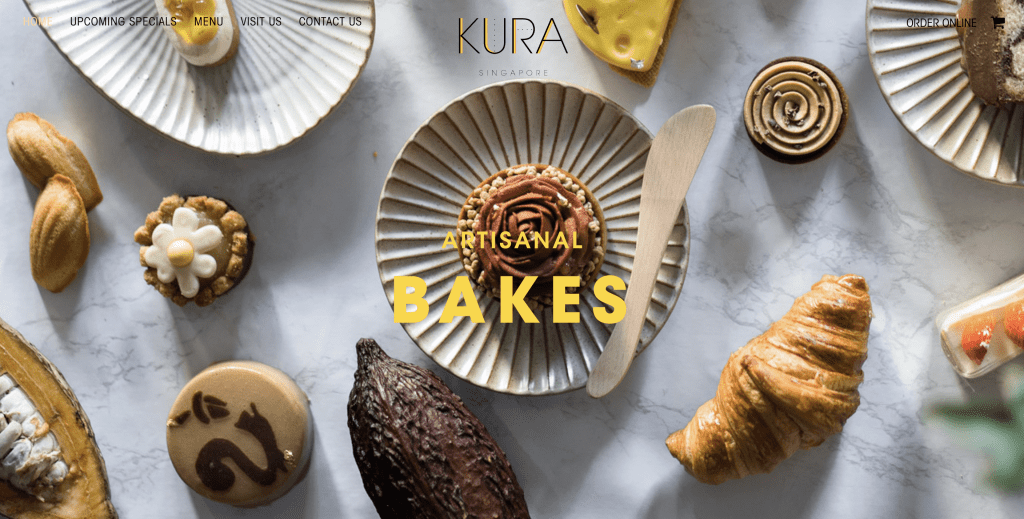 French pastry with a Japanese touch – Kura mostly serves up pastries which start at pretty affordable prices (S$4)! They also have whole cake selections such as the signature strawberry shortcake, mango mousse and also the black forest cake. Delivery charges range from $10 – $18 depending on location so do head online to make your reservation soon!
4. Awfully Chocolate
Awfully Chocolate is definitely not an unfamiliar name to many with its years of experience serving many Singaporean families. The signature All Chocolate cake is one of my favourite, made with Awfully Chocolate's own chocolate, with its unique dark roast flavour.
They do delivery for S$15 and also provide free delivery when you spend S$135 and above!
5. Zee & Elle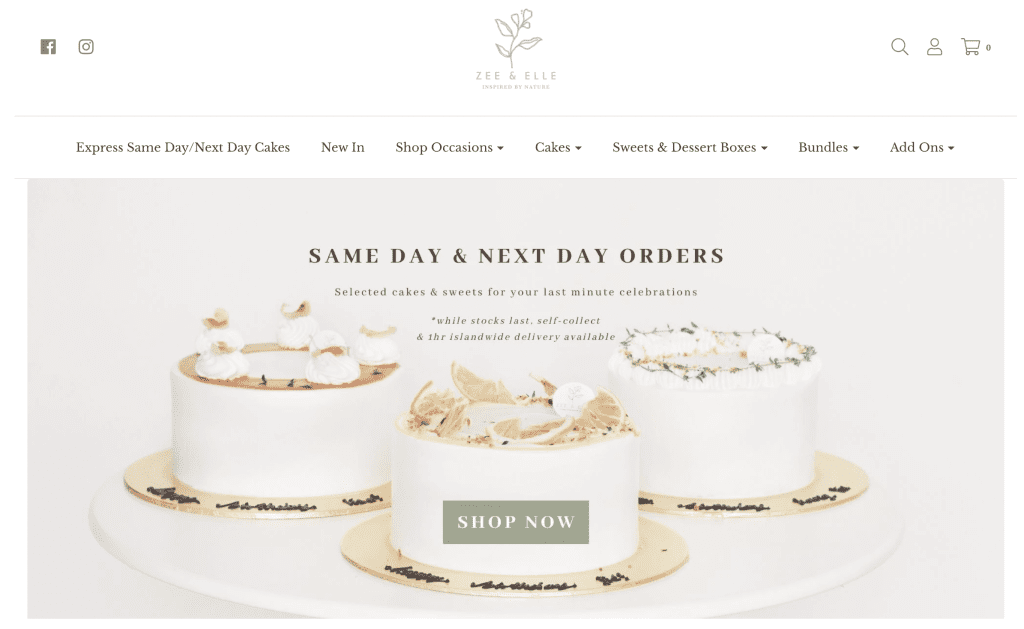 One look at the cakes from Zee & Elle screams pretty – The flavours are also pretty non-conventional with one of their bestsellers being the honey yuzu cake which consists of a yuzu sponge, layered with freshly made yuzu curd and manuka honey infused cream!
They also offer buy now pay later options in partnership with Atome which allows you to pay in instalments. They offer flexi delivery options from S$10-S$18 or specific timed delivery options which goes at a flat rate of S$30 island-wide!
6. Bob the Baker Boy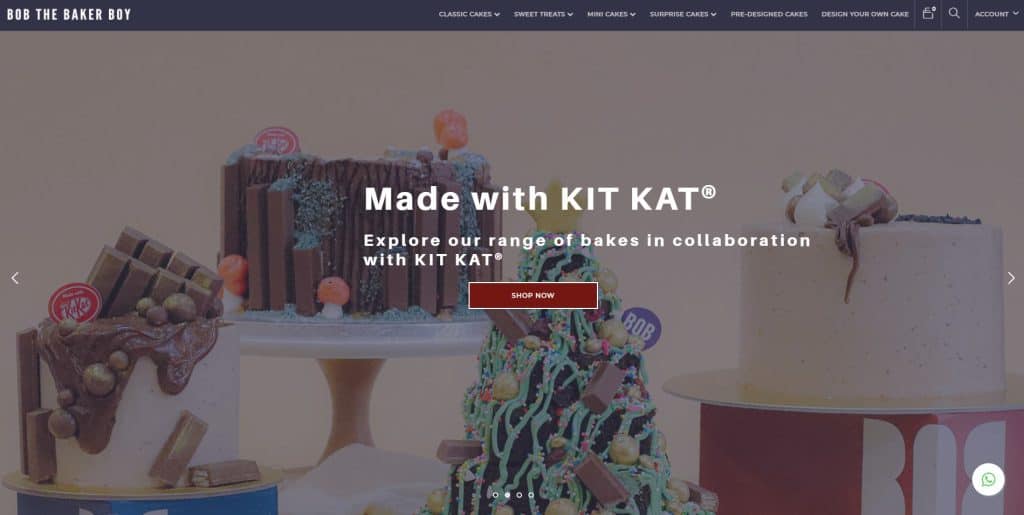 Bob the Baker Boy has established quite the name for themselves in the cake space with some of their signatures being that of the classic Light Japanese Strawberry Shortcake and the Signature 55% Belgian Chocolate Cake. If you want more bold flavours, do give their Pandan Ondeh Ondeh cake and also the Brown Sugar Chantilly Boba Milk Cake a try!
Flexi delivery options available from S$7.90 or enjoy free island-wide delivery when you spend S$150 or more!
7. Choc A Bloc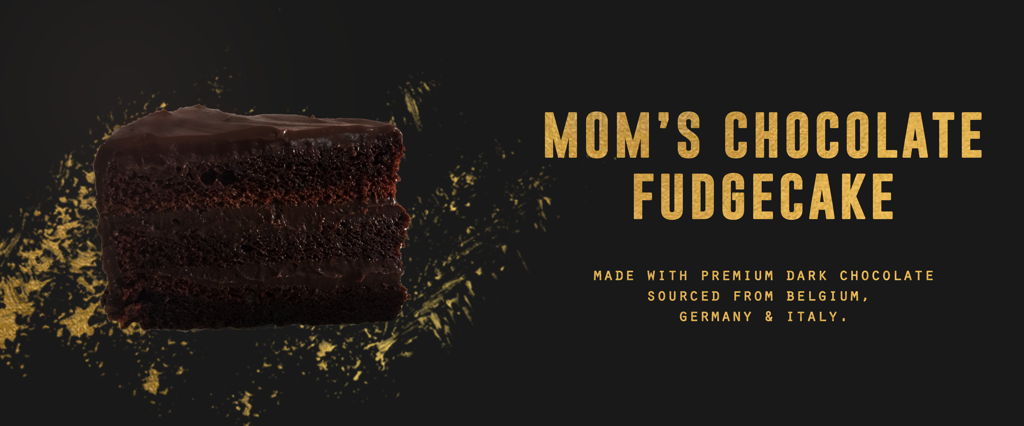 The Choc A Bloc's signature Mom's chocolate fudgecake indeed hits differently with layers of rich chocolate fudge between stacks of chocolate cake, perfect for those who are looking for a chocolate birthday cake. The chocolate is also not too sweet and sufficiently rich which really goes well with the fluffy cake layers.
They also have other chocolate cake options such as banana chocolate and the crunchy choco fudge cake if you want something different. There is a delivery fee of S$20 or you can simply head down for self-collection!
8. Pantler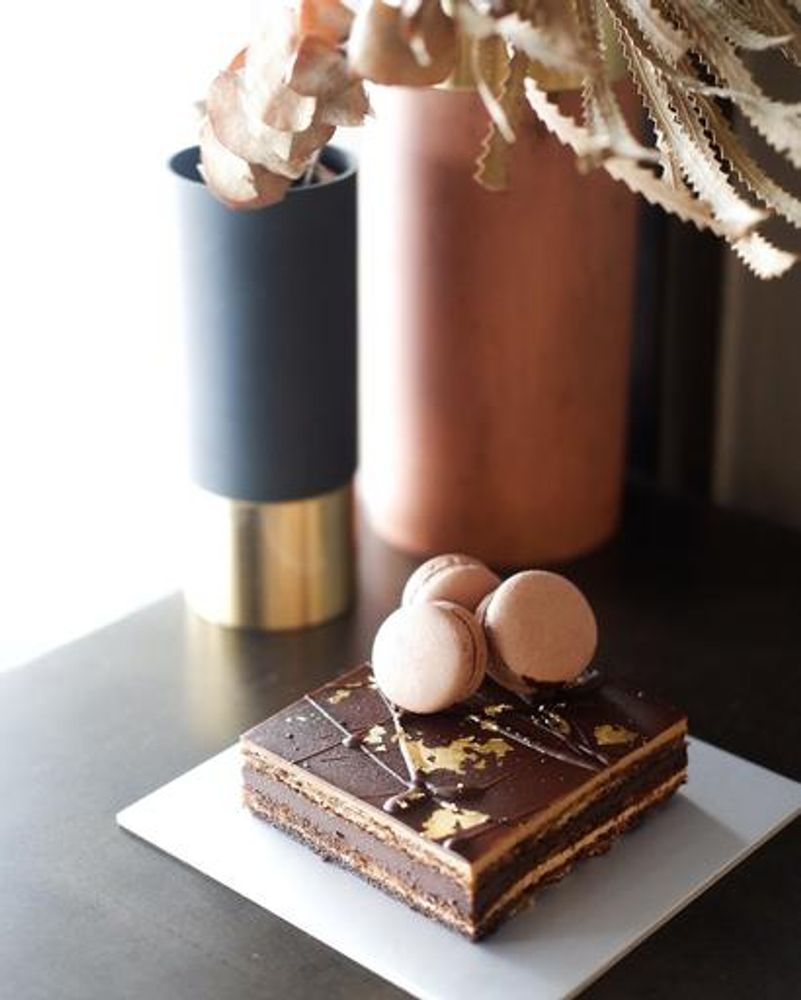 Pantler is more often known for its Japanese style cakes so if you're looking for one for your next birthday celebration, you're in luck with Pantler! Japanese favourites includes that of Yatsura, a hazelnut dark chocolate cake and Nagomi, an earl grey mousse cake.
If you want something different which also doubles up as a cake, do check out their strawberry & rhubarb tart and also the ricotta cheese tart. Delivery fee is around S$15 for the cake to be delivered to your doorstep!
9. The Better Half
The Better Half – Where coffee and bakes complement each other. The Better Half offers interesting cake flavours such as black sesame, chamomile honey and also coconut passionfruit. We love them for the range of flavours and the thought put into crafting each cake.
If you are looking for customised cakes, they also have customised cake options where one would simply have to fill in an order form! Cake delivery goes at S$20 islandwide so do place your orders early if you want to secure a spot to try their bakes!
10. Tigerlily Patisserie
Inspired by the delicate beauty of nature, Tigerlily incorporates classical French methodology with a pinch of Asian persuasion into their bakes. They are famed for their pink guava and pear cake which is a terrazzo-inspired decadence of pink guava cream and jelly with cubed fresh pears, encased in elderflower liqueur pear mousse with a decoration of edible shapes.
Other than cakes they also sell whole tarts such as the lemon Thai basil tart and the chocolate hazelnut tart to double up as cakes. One can simply place an order for delivery on their website too.
Conclusion
Do you have any reviews and comments to share regarding our choices for the best birthday cake delivery in Singapore to get a cake conveniently delivered?
While SBO is committed to supporting our local businesses, we welcome any feedback and anonymous sharing regarding your experience with the above-listed best birthday cake delivery in Singapore.
We hope that this guide will be useful in helping you to make a better decision when it comes to finding the best birthday cake delivery in Singapore.
Featured Image by Richard Burlton on Unsplash
Explore More Content