8 Best Indonesian Restaurants in Singapore That's Incredibly Sedap [2023]
Get to savor sedap spices and flavors with the best Indonesian restaurants in Singapore.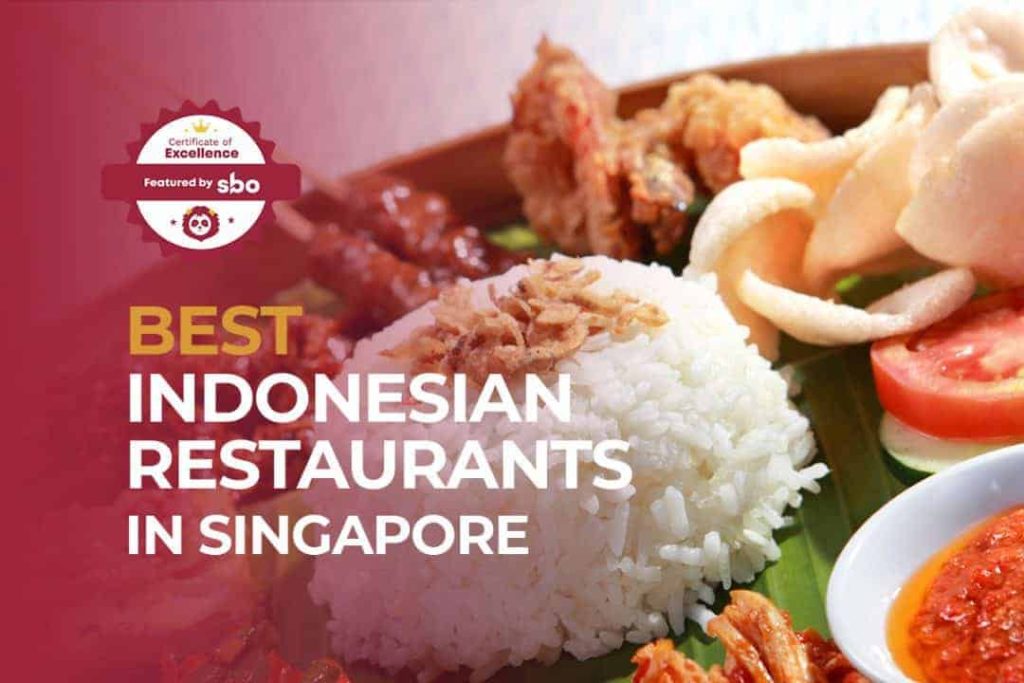 A massive country with a rich history and culture, Indonesia is a diverse culinary pot of flavours. With culinary influences from different islands such as Bali, Java, Sulawesi and so on, it is well-reflected in Indonesian cuisine which brings together a splendid harmony of spicy, savoury and sweet.
And of course with Singapore located so close by, Indonesian food has found its way to our small, sunny island and warmed the bellies of many here.
With that, we have collated only the best Indonesian restaurants in Singapore in this article that gets your mouth watering.
1. IndoChili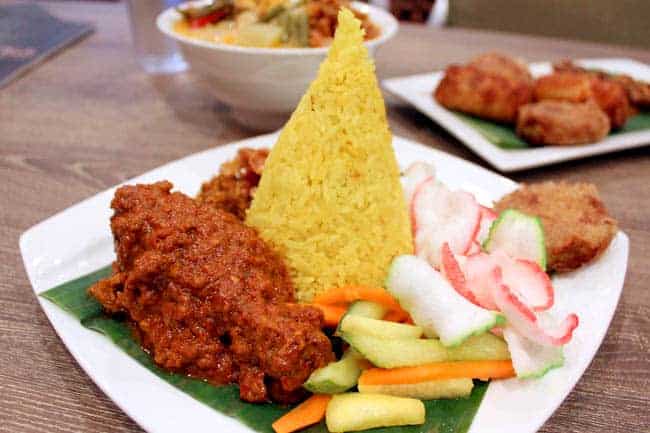 One of the most highly acclaimed Indonesian restaurants in Singapore will be IndoChili, with its wide array of Indonesian delights from Java, Bali to Padang.
One of IndoChili's highlights include their Nasi Tumpeng which features yellow dome-shaped rice served alongside dishes like Ayam Bumbu Rujak, Perkedel, potato peanut and pickles.
Other must-haves from the menu would definitely be their Nasi Goreng (Indonesian-style fried rice), Sate Ayam Madura (charcoal-grilled chicken skewers) and Sop Buntut (oxtail soup).
2. Kintamani Indonesian Restaurant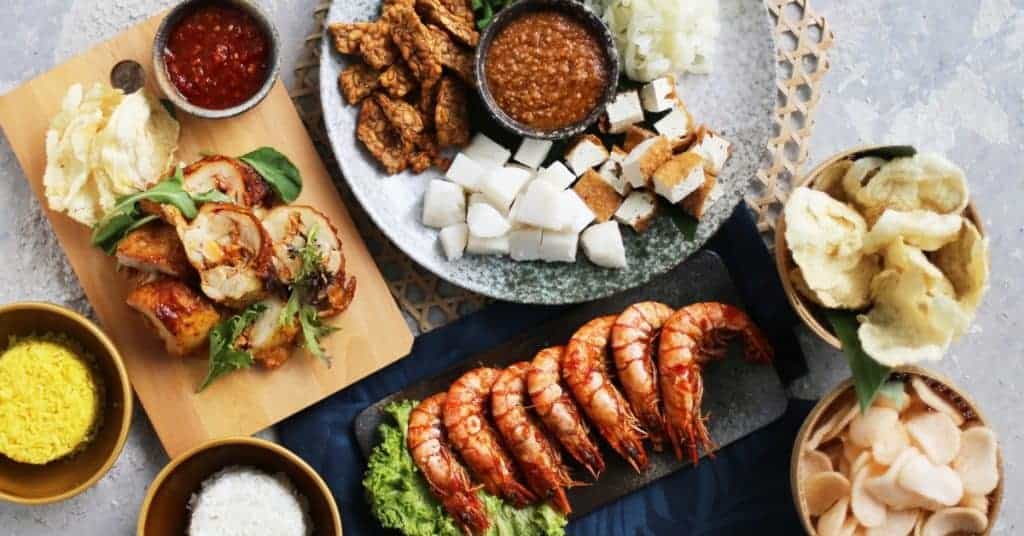 Kintamani Indonesian restaurant's the pick for the hungry souls out there. Located in Furama Riverfront, this is one of the few Indonesian restaurants in Singapore that offers both buffet and ala carte options for diners.
You can choose to savour Indonesia at your own pace with their ala carte menu, or simply dive straight into the plethora of Indonesian spreads available at their buffet section.
More importantly, they are also running a promotion for buffet diners! For the elderly, children and students, discounts can range from 25% off to 40% off. This offer's valid only from 11th to 21st March 2021, so there's not much time left to lose!
More details can be found here.
3. Tambuah Mas Indonesian Restaurant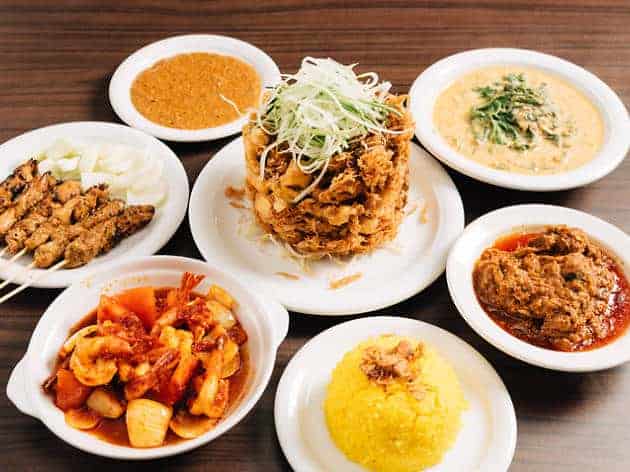 This is not only one of the oldest, but the most authentic Indonesian restaurants in Singapore. Tambuah Mas Restaurant has been delivering traditional, hearty and delectable Indonesian dishes for over 40 years.
Over here, you get to taste parts of Indonesia as dishes come from Sulawesi, to Padang and Java.
Their menu here all boils down to the basics, with the common Indonesian staples such as the Beef Rendang, Nasi Goreng, Sop Buntut and Ayam Goreng Istimewa.
Of course, the star of their menu will definitely be their famous Tahu Telor. It's one of their original recipes passed down from generations and highly raved for its stellar combination of sweet and spicy dark sauce, together with crispy egg-battered beancurd.
4. Bebek Goreng Pak Ndut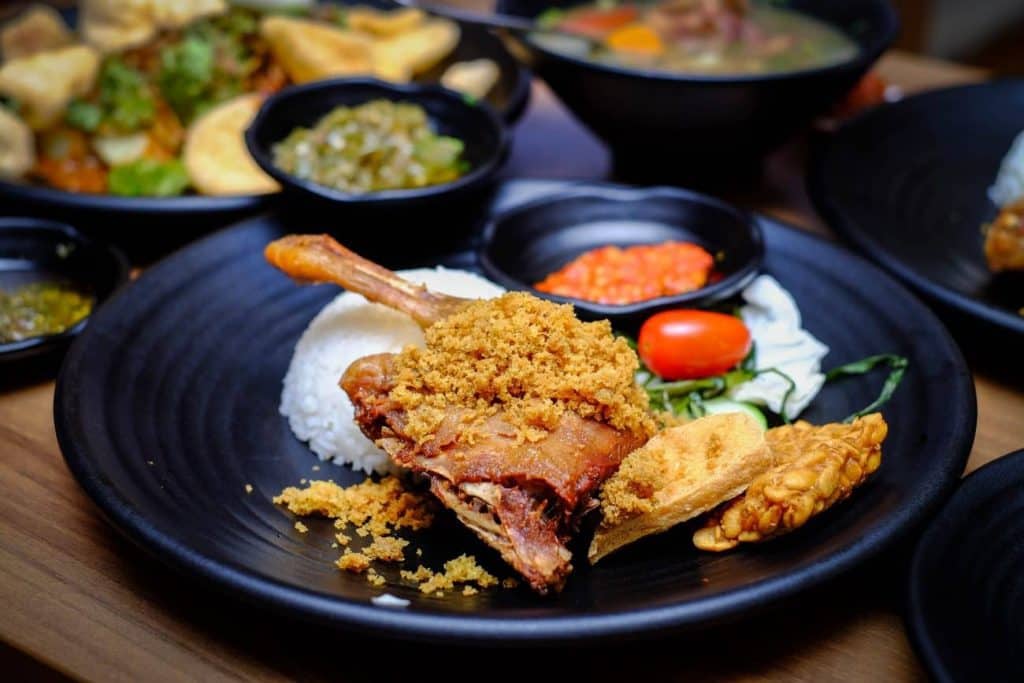 Bebek Goreng Pak Ndut's the place for a casual, quick fix of cheap Indonesian food.
This is one of the few Indonesian restaurants in Singapore offering Bebek Goreng (original crispy fried duck), which as anyone could have guessed, is their store's best-selling dish.
If you've had Ayam Penyet before, it sounds like merely a swap of protein but in actuality, elevates the texture and overall flavor of this simple dish. Definitely a must-try here!
5. Bumbu Restaurant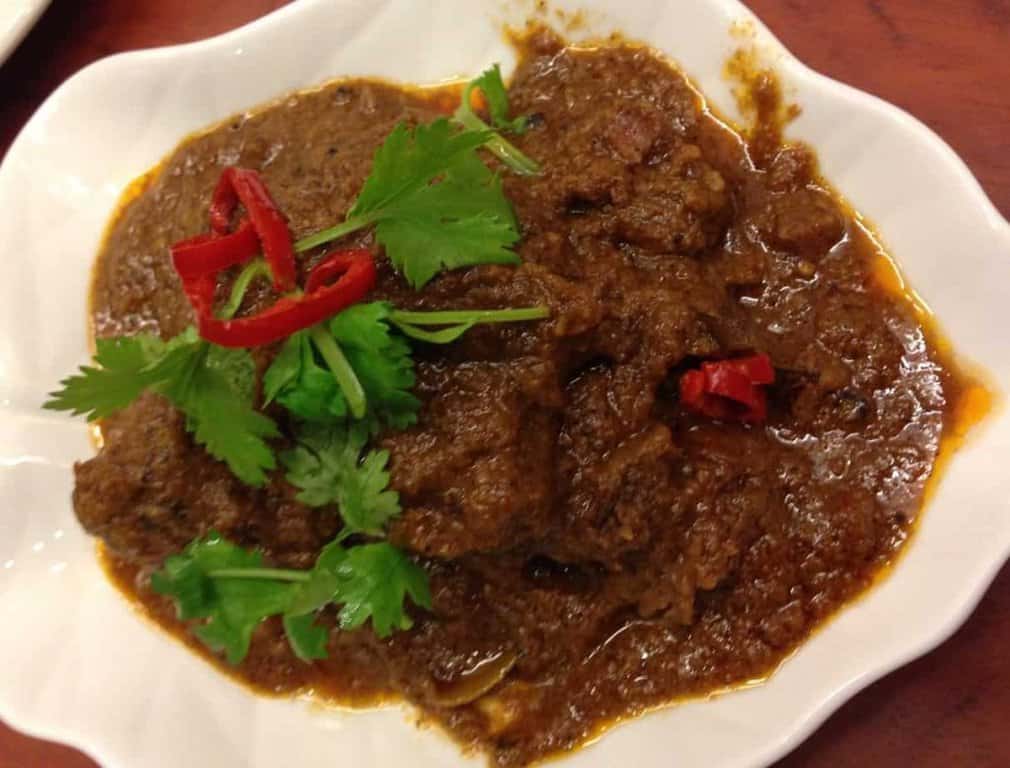 Literally a minute's walk away from Taliwang lies another Indonesian food haven, otherwise known as Bumbu Restaurant.
Housed in a quaint Peranakan-inspired building, it gives off a timeless chic ambience that brings one visually back in time.
They specialize in fusion Thai and Indonesian delicacies. Some of their menu highlights would be their pandan leaf chicken or beef rendang.
Prices here will not set you back too far, as they have kept it affordable for the masses.
6. Warong Nasi Pariaman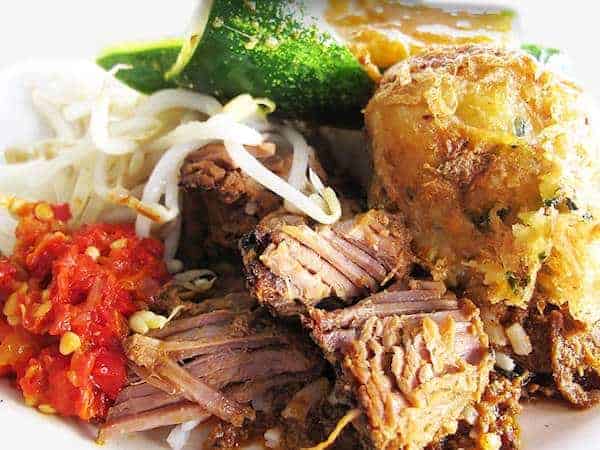 Another family-owned Indonesian restaurant in Singapore makes its way to this list, with its affordable and authentic Nasi Padang dishes that taste just like home.
Some of the customers' top picks at this restaurant include their Begedil, Ayam Bakar, and their Ikan Bakar.
Despite being one of the older Nasi Padang establishments with a rather traditional-looking exterior, expect to see long queues forming especially during lunchtime. Head there early to avoid disappointment!
7. Ayam Penyet Ria Restaurant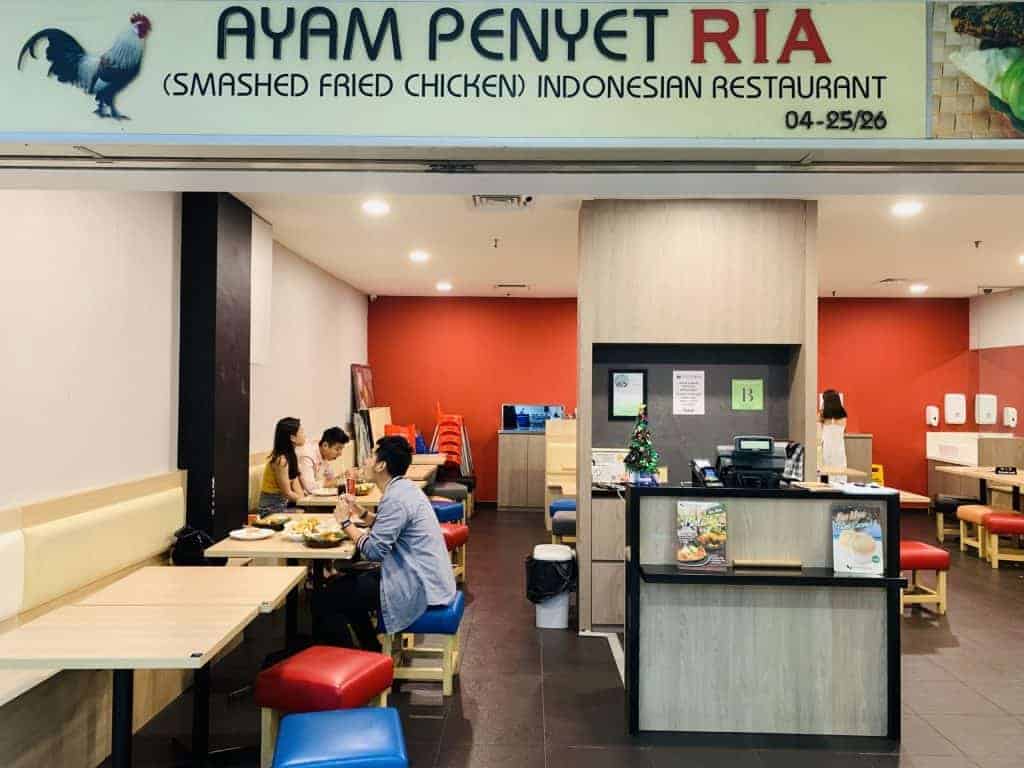 Being around for close to a decade, Ayam Penyet Ria is helmed by a family of passionate Indonesians cooks who gave glory to Ayam Penyet, a common Indonesian dish in Singapore.
Their crispy, fried chicken marinated with Indonesian spices gives it such an aromatic and crunchy bite! Their chicken does not lose out on its juiciness as well and stays tender despite being deep-fried.
Dip it in their signature Sambal Terasi (Indonesian shrimp paste sambal) for that extra spicy kick too!
8. Cumi Bali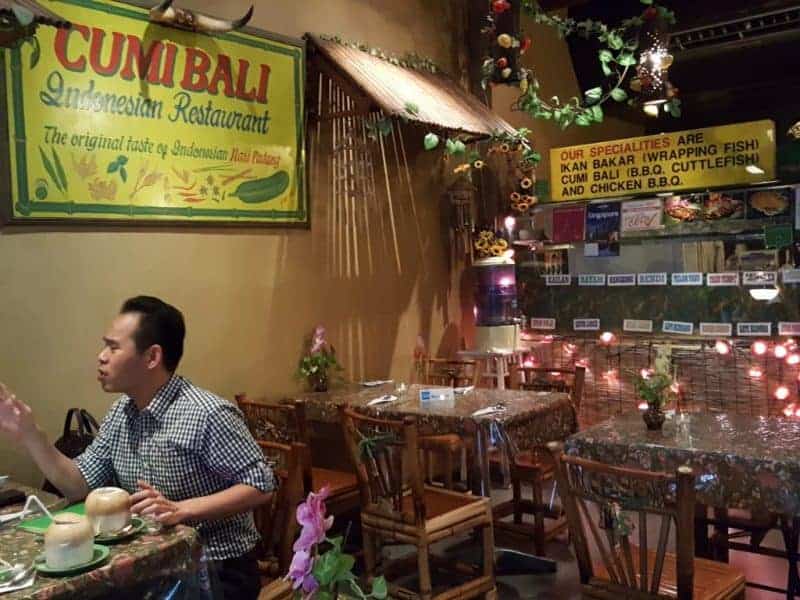 As the name suggests, Cumi Bali's the place to go for irresistibly delicious… Cumi Bali (Indonesian char-grilled squid).
Of course, not forgetting their other Indonesian dishes that are worth a try, such as their Ikan Bakar (grilled fish with spices) and Sate Madura.
Their modest and unassuming dining setting is the perfect place for a quick fix of your Indonesian food cravings.
Conclusion
Indonesian food to most of us may only comprise of Nasi Padang and Ayam Penyet. But in fact, as seen from the various delicacies offered by these Indonesian restaurants in Singapore, there is so much more to this Southeast-Asian cuisine.
If cuisines with such rich ethnicity suits your palate, Peranakan cuisine should certainly delight your tastebuds. And we have just the article for that.
Read all about Peranakan food in Singapore here.
Explore More Content