14 Best Peranakan Food in Singapore For An Authentic Nyonya Experience [2023]
If you're getting tired of the usual hawker food or cafe brunches, give the best Peranakan food in Singapore a shot!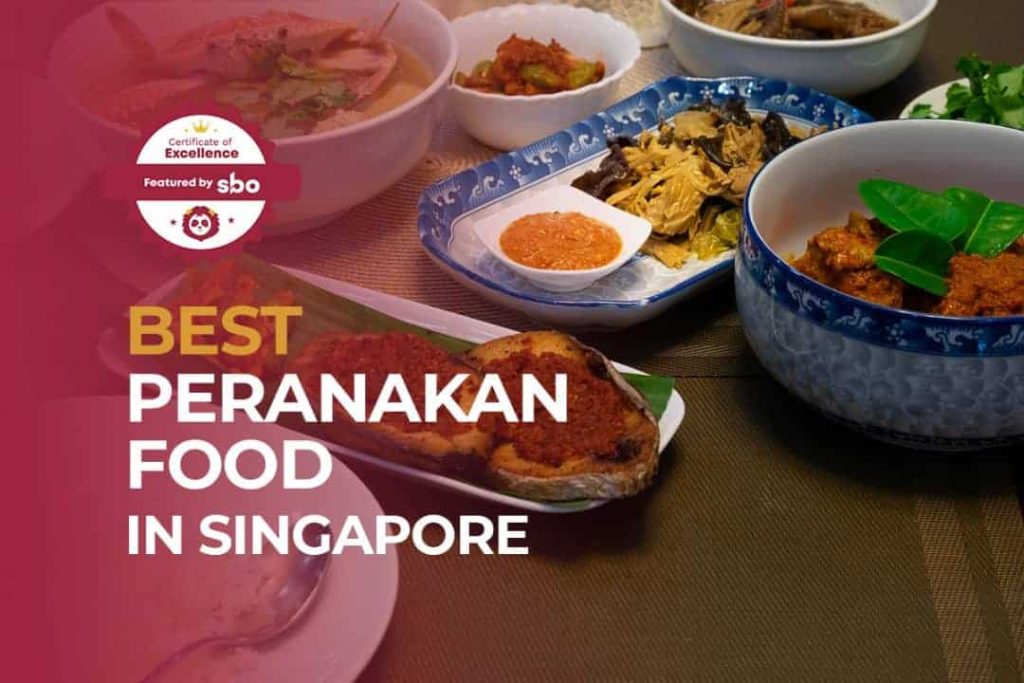 Peranakans, also known as the Straits Chinese, are an ethnic group that comes from a mixture of Malay, Indonesian and Chinese descents.
They sound like quite a rojak of cultures, but as how this Singaporean dish tastes impeccably good, so is Peranakan cuisine.
Peranakan food is characterized by their strong, aromatic flavours that require long hours of preparation and a wide range of spices infused in their cooking.
It is a pity that Peranakan food is slowly losing foothold in this ever-competitive F&B industry, and that's what led to the birth of this article – to put these places offering Peranakan food in Singapore in the spotlight and remind the young of this unique ethnicity.
1. The Peranakan
The Peranakan is one of the most authentic places to get Peranakan food in Singapore, with traditional recipes handed down by Nyonyas and Babas from previous generations and headed by executive chef Raymond Khoo.
For a truly luxurious and indulging experience, enjoy their Peranakan cuisine in 'Tok Panjang' style – where large platters of Peranakan dishes such as buah keluak, babi pongteh and more are served.
Not only can you feast on a plethora of Peranakan classics, but your eyes will also be in for a treat at their Peranakan Gallery and retail shop where you get to view traditional Peranakan items!
2. Godmama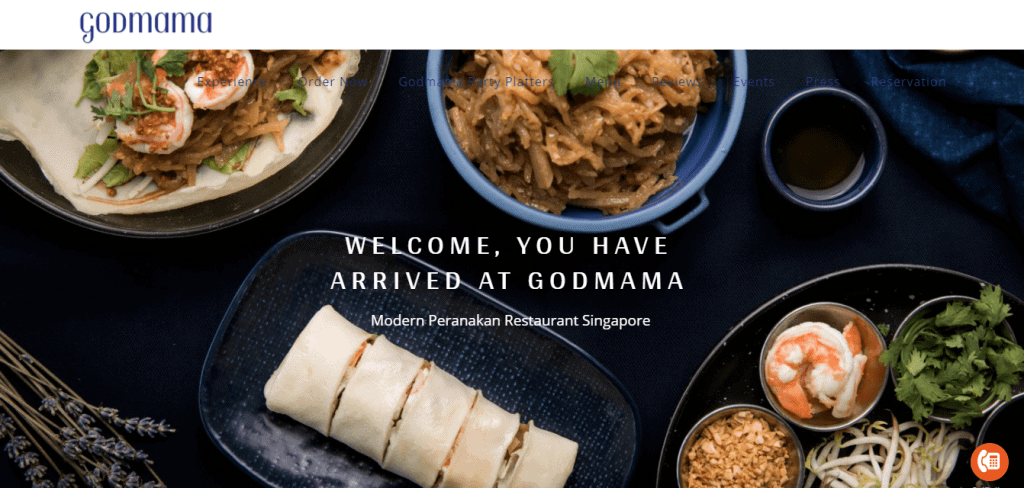 Unravel a beautiful blend of modern and traditional flavours here at Godmama, a contemporary restaurant offering Peranakan food in Singapore.
Designed to be a restaurant and bar concept, they serve cocktails, Peranakan-style brunch and the classic delights in a lively dining setting. They aspire to make Peranakan cuisine affordable and accessible to all while retaining the essence of this culture.
Expect to be in for a surprise with their interesting East-meets-West concoctions such as Otak Otak Benedict, Pulled Pork Pongteh Sunny and Cempedak Creme Brulee!
3. Guan Hoe Soon Restaurant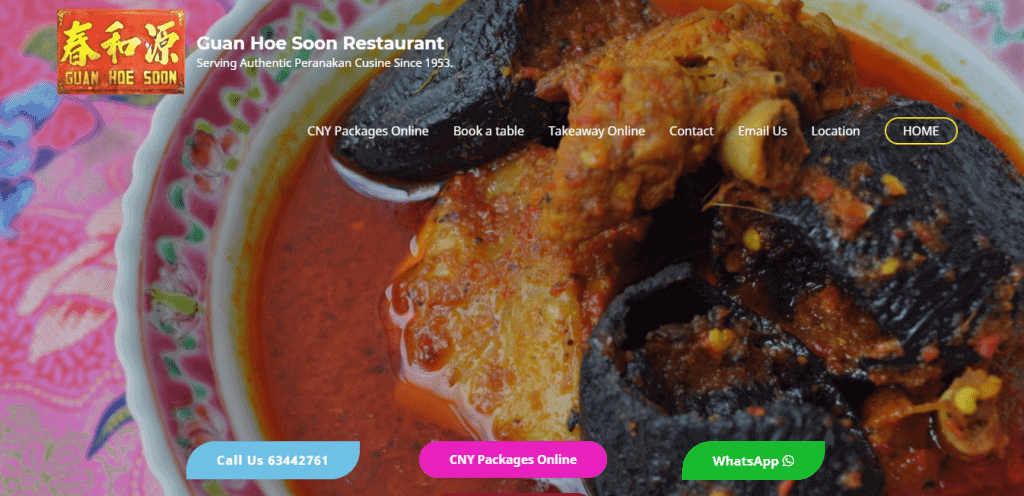 A short distance away from Baba Chews lies yet another Peranakan gem, Guan Hoe Soon restaurant. Established since 1963, Guan Hoe Soon is one of the veterans in our local Peranakan food scene.
What keeps the queues snaking at one of the oldest establishments selling Peranakan food in Singapore is their ability to keep the food here affordable yet authentic.
They have also expanded their operations to include delivery and catering services if you're looking to feast on these Nyonya delicacies.
4. The Blue Ginger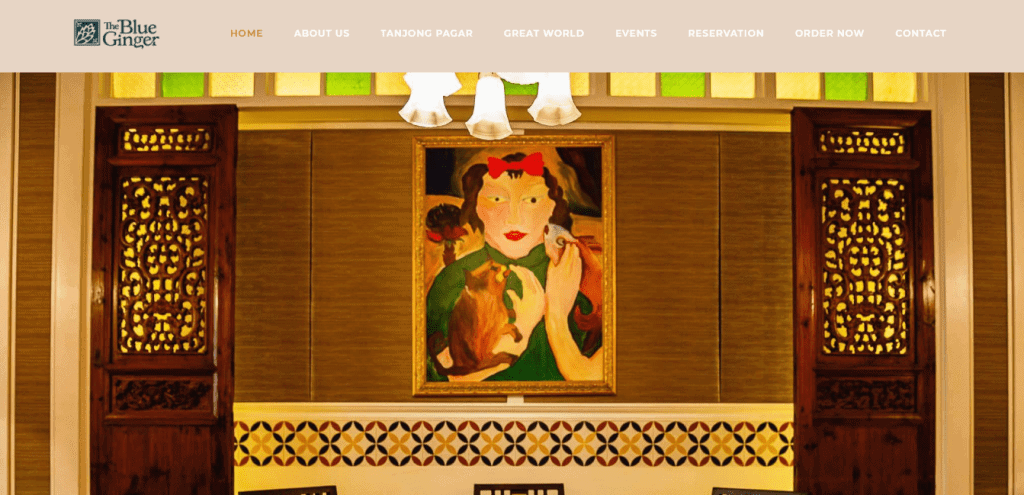 With all the talk here about Peranakan food in Singapore, The Blue Ginger is a must to mention with its well-established presence here.
If you're someone with a less adventurous palate, this is the place to go for simple, hearty and delectable Nyonya delights.
Their menu here is stripped down to the basics – expect the standard Peranakan fare like your Ngoh Hiang, Babi Pongteh, Chap Chye and Nyonya Fish Head Curry to name a few.
5. Peramakan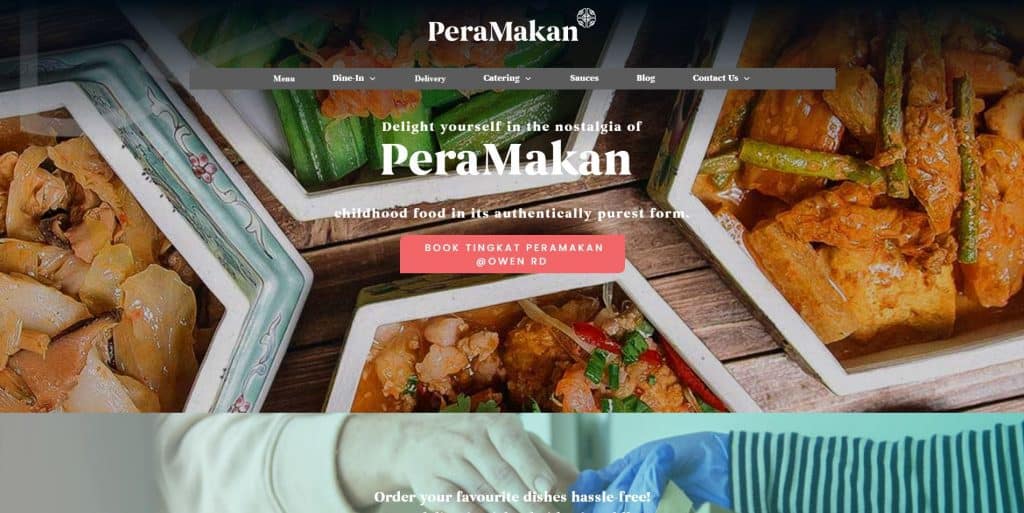 Founded in 2004 by a fourth generation Nyonya lady with a passion for promoting and preserving the Peranakan cuisine heritage, Peramakan serves home-cooked Peranakan food not using processed means.
Some of their popular dishes include Ayam Buah Keluak, Beef Rendang, Itek Tim, Ikan Garam Assam and Nyonya Chap Chye. Their dishes use a large variety of spice paste that was made from scratch and slow-fried till fragrant.
To make Peranakan food more affordable to the masses, they have Tingkat Permakan which serves restaurant-quality food in a casual and no-frills setting.
Permakan's food is available for delivery and catering as well.
6. House of Peranakan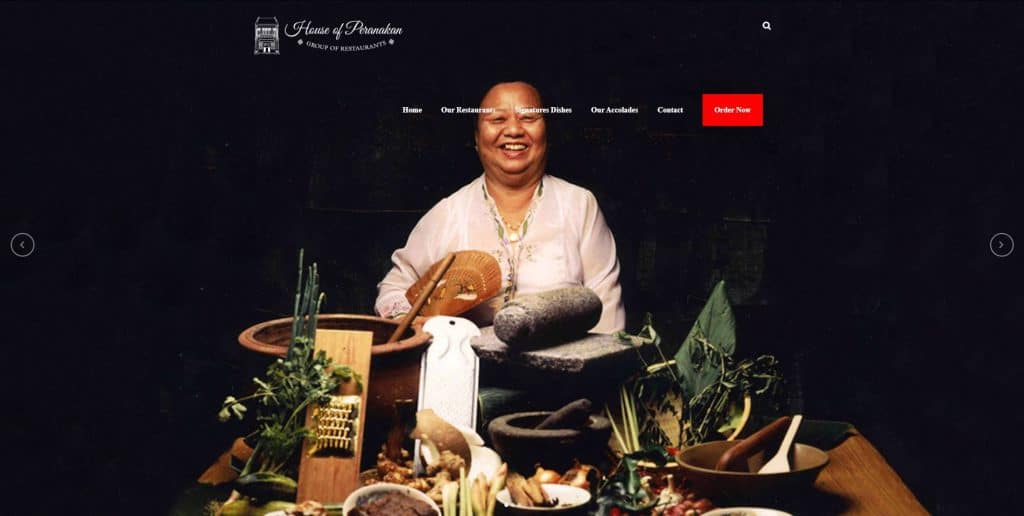 Established in Katong in the 1980s by Bob Seah, House of Peranakan is a pioneer in Nonya cuisine. Some of the signature dishes that Bob has created for his restaurant such as Selar Stuffed Fish stuffed with Renpah, Nyonya Crayfish, Assam Prawns and Long Beans Sambals.
House of Peranakan also introduced the unique concept of serving home-cooked Peranakan food in a claypot. The restaurant has also received accolades from prominent news publications such as Asian Wall Street Journal and The New York Times.
7. Candlenut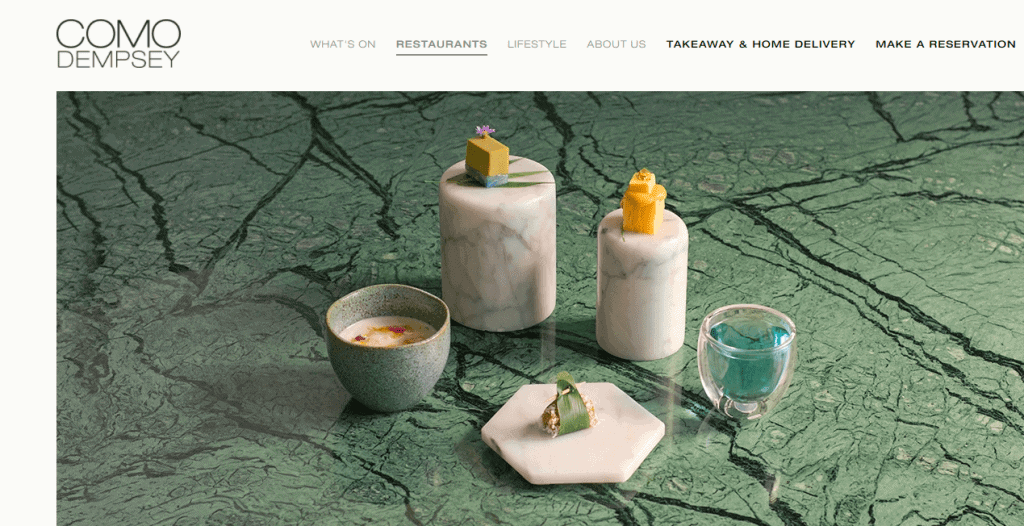 Being the first and only Michelin-starred Peranakan restaurant for 4 consecutive years, you know the food prepared at Candlenut is surely one to behold.
Candlenut takes on a fusion of traditional Peranakan flavours with modern cooking elements for a unique Peranakan dining experience.
Some of their signature highlights include their Buah Keluak Fried Rice, Gula Melaka King Prawns and even home-cooked favourites like Chef's Mum's Chicken Curry.
One can even opt for their Ah-ma Kase (Peranakan-style omakase) to get a taste of all their specialities.
8. Chilli Padi Nonya Restaurant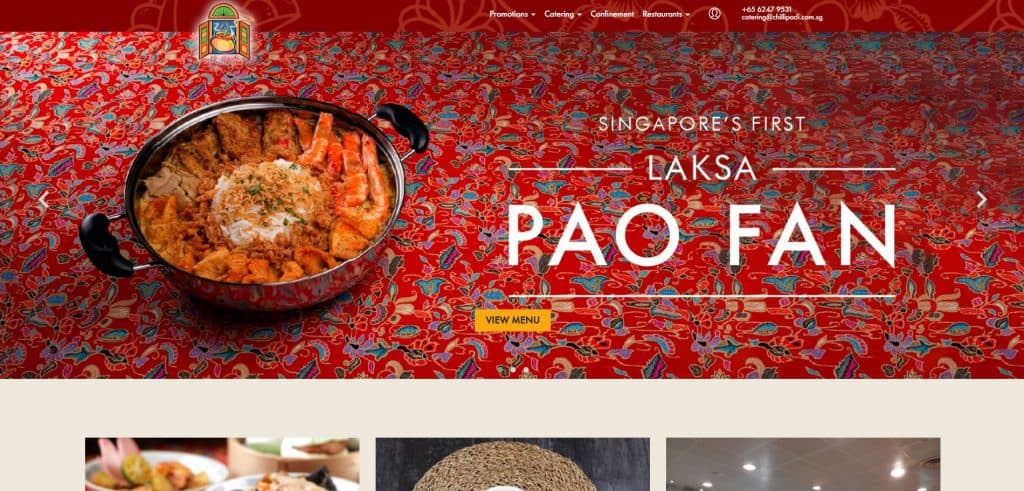 Founded in 1997, Chilli Padi has since grown into a 250-member enterprise with operations spanning events catering, cafeteria management and dine-in restaurants.
Their restaurant has been receiving positive feedbacks since its opening. Their popular dishes include the Cabbage Roll and Curry Fish Head. Those with an appetite for spiciness will be delighted by their famous Sambal Belachan.
Chilli Padi Nonya Restaurant was awarded the distinction of "The Plate" by the Michelin Guide in 2018.
9. Straits Chinese Nyonya Restaurant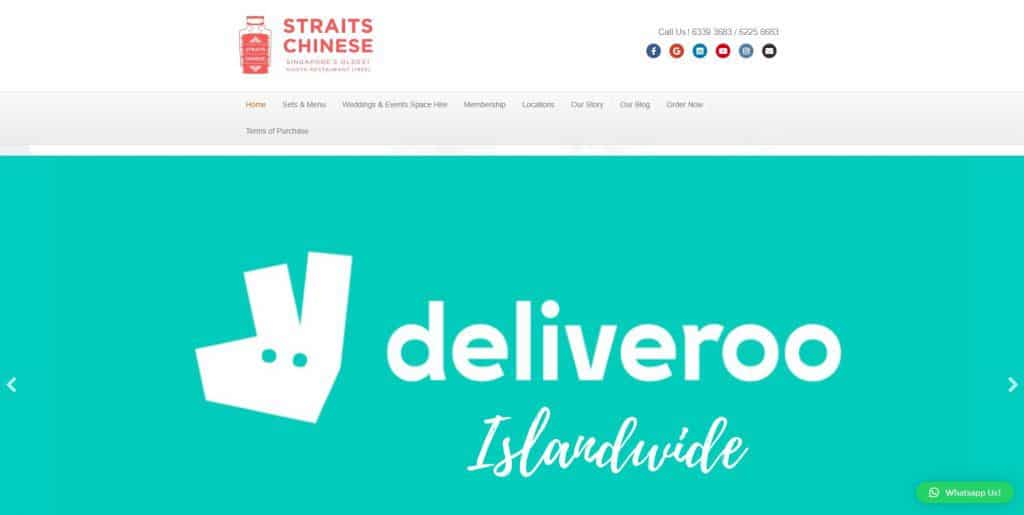 Founded in 1953, Straits Chinese Nonya Restaurant is the oldest Peranakan restaurant in Singapore. The restaurant has kept closely to its original taste of an authentic Peranakan cuisine using their secret recipe that was handed down through generations and by using only the freshest ingredients and select choice of spices.
As of 1 Sep, the restaurant relaunched their Tok Panjang Alacarte Buffet Restaurant in their city outlets, serving several of their top Nyonya dishes such as Ayam Buah Keluak, Ikan Sambal Goreng, Udang Sambal, Babi Pong Tay and Itek Tim. For more details, you may find out more here.
10. Charlie's Peranakan Food

If you think that finding Peranakan food in a hawker centre is rare enough, you'll be dumbfounded to hear they sell Peranakan-Korean fusion dishes – now, that's a first!
Charlie's Peranakan Food is definitely a one-of-a-kind spot for Peranakan food in Singapore. Think traditional flavours like Ayam Buah Keluak, Assam Manis and Ayam Rendang infused in Korean tteok-bokki (rice cakes). Now, that's truly an eye-opener!
For the old-school foodies, fret not as they do serve your classic Peranakan favourites as well.
Although they are slightly more expensive than your average hawker meal, the laborious cooking process and authentic flavours make it worth every penny.
11. Violet Oon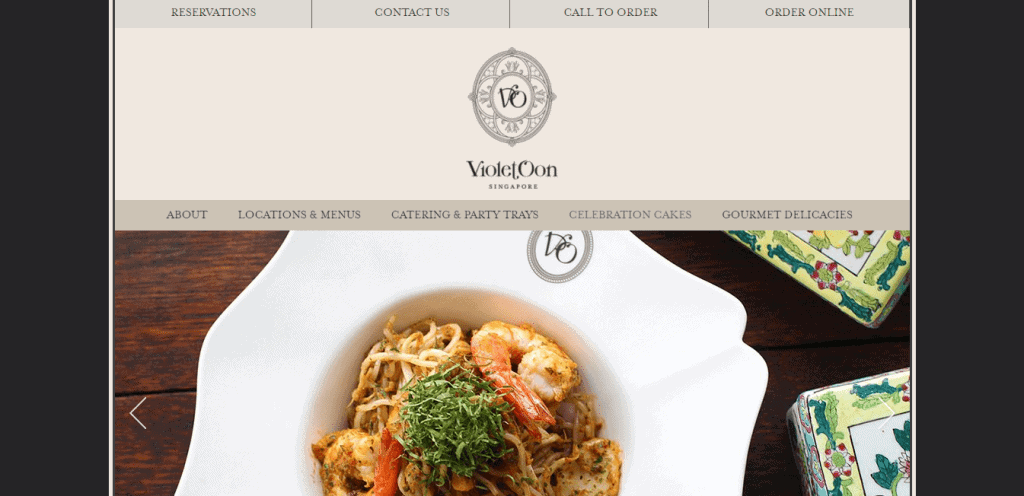 Violet Oon is an exquisite and high-end showcase of Peranakan food in Singapore. Owned by the renowned food connoisseur Violet Oon herself, they aim to create a posh yet homely ambience, as if they were dining in Violet's home.
Get a taste of Peranakan fare, daintily placed in exquisite high tea sets to make you feel like a tai-tai. Definitely an out-of-the-norm high tea experience!
12. Baba Chews Bar and Eatery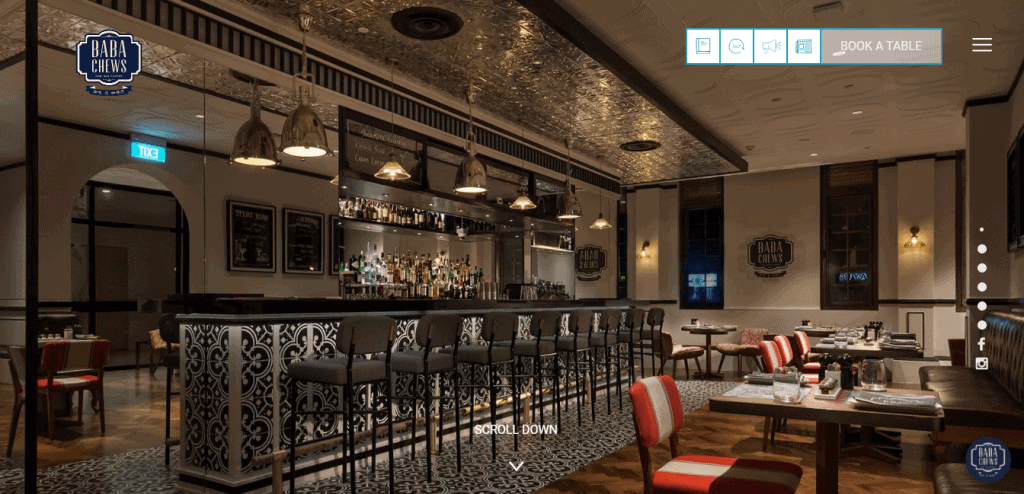 The former Joo Chiat police station may seem to have retained its vintage English vibes from the looks of it, but be in for a surprise as within lies a Peranakan restaurant that serves modern Peranakan dishes and Western favorites, humbly known as Baba Chews.
Apart from their tantalizing fusion Peranakan dishes such as Kopi-C Flavoured BBQ Pork Ribs and Ayam Buah Keluak Burger, they also offer beverages from Common Man Coffee Roasters, TWG Tea and a good range of alcoholic drinks.
13. Baba's Peranakan

This is yet another Peranakan hawker gem for the everyday folk's simple pleasure. Baba's Peranakan Food is opened by a former hotel chef with 20 years of culinary experience under his belt, alongside his young son.
With deep roots in the Nyonya community, they are dedicated to whipping up tasty, hearty Peranakan food in Singapore that goes easy on the wallet.
You can see heaps of Peranakan dishes lined up in trays, much like your typical economic rice stall. Try out some of their highlights, which include their Ikan Assam Pedas, Sayur Lemak, Fried Chicken and many more!
14. Old Bibik's Peranakan Kitchen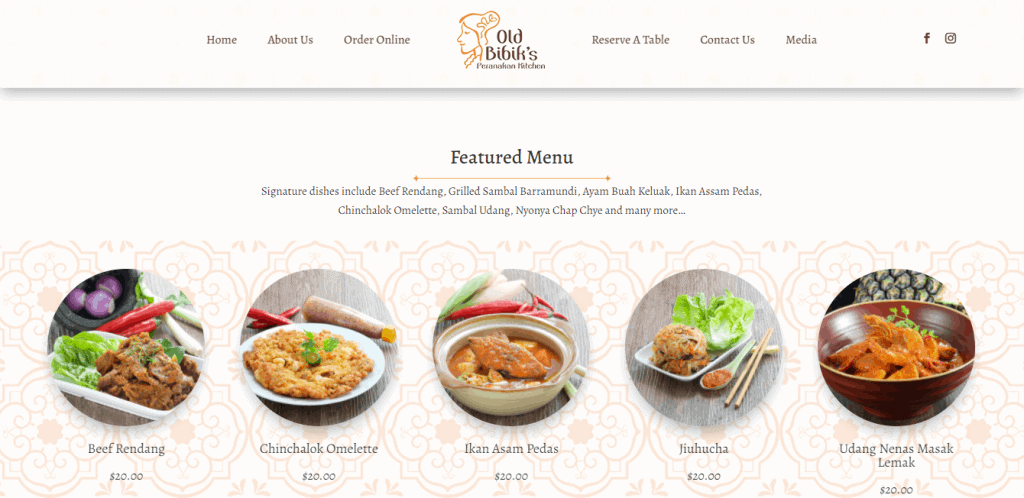 Though located near other notable Peranakan restaurants such as Baba Chews and Guan Hoe Soon, Old Bibik's Peranakan Kitchen is another worthy contender of this list with its honest-to-goodness Peranakan delicacies.
They pride themselves on their homely Peranakan dishes that boasts of being MSG free.
Take your pick from their wide range of Peranakan food such as Beef and Mutton Rendang, Crispy Chinchalok Omelette, Assam Prawn and others.
Conclusion
Even as Singapore progresses, cultures with such rich history and are unique to Singapore should still continue to be celebrated and preserved.
Furthermore, as seen from these top places for Peranakan food in Singapore, it is evident that many are breaking boundaries by pursuing innovation while conserving the authentic Nyonya flavours.
There's no more reason to hold back from trying out Peranakan cuisine, savor it before it's too late!
If these Peranakan gems are too out of the way, why not give our article about food deliveries in Singapore a read?
Explore More Content