The 10 Best Korean BBQ in Singapore That Brings Your Tastebuds Back to Korea [2023]
We present to you the top Korean BBQ places in Singapore.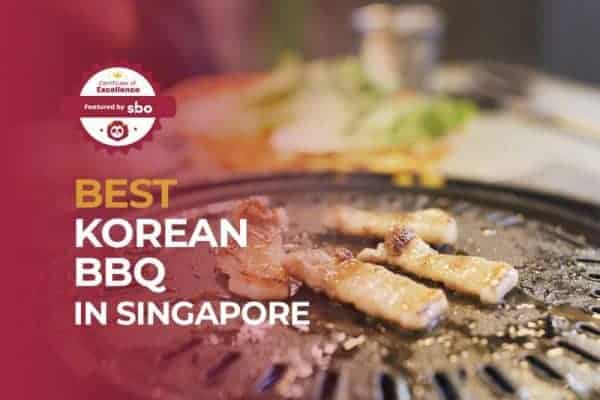 Korean BBQ may be a somewhat laborious dining experience that leaves diners with an unpleasant barbecue stench almost all the time. But one has got to admit that the juicy, savoury taste from the barbecued meats make it all worth the work.
Not to forget, there's always free-flow banchan (Korean side dishes) which always excites the inner kiasu in me! Personally, I find the wait for the meats unbearable, making the banchan more important than ever in satisfying my rumbling stomach temporarily.
Who else is with me on this? If you're also a KBBQ fan like me, keep reading as we bring to you our top Korean BBQ heavens in Singapore!
1. O.BBa BBQ

This popular Korean BBQ restaurant is also slightly on the premium end, with no reservations available (only walk-ins) so one can imagine how exclusive this place is.
O.BBa BBQ serves premium quality meats such as beef short ribs and prime beef cuts. If you're not skilled with the grilling, don't be shy to seek help from their experienced staff.
Their wide variety of banchan, coupled with value-for-money set meals make it all the more worth a visit!
2. I'm Kim Korean KBBQ

I'm Kim Korean BBQ is known best for its value-for-money buffet prices, especially for students in Singapore.
Priced affordably between $12.90++ (for students and seniors only) to $24.90++, one can comfortably eat to their heart's content without worrying about burning a hole in their wallet.
The establishment also has a dining time limit of 90 minutes. This helps to ease the waiting times for diners queuing at the restaurant and minimize chances of diners hogging the tables.
3. Ssikkek Korean BBQ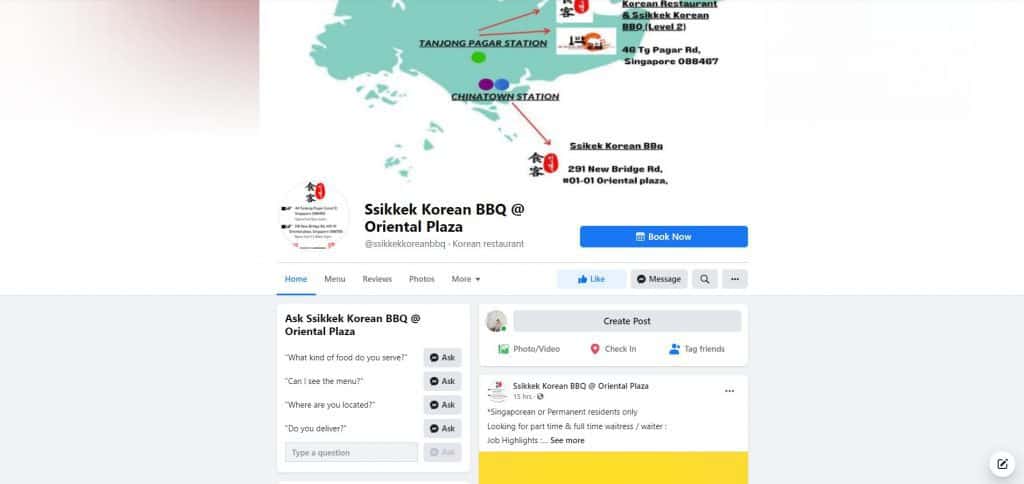 Ssikkek Korean BBQ attracts customers with its pocket-friendly prices and its sumptuous spread of top-quality meat such as ribeye, short ribs, pork belly and pork collar.
This BBQ establishment is good for a small gathering of 5 people.
4. KIM's Family Korean Restaurant

Tucked away in a small corner of Bukit Timah lies this hidden KBBQ gem. As the name implies, Kim's Family Korean Restaurant serves authentic, hearty Korean delights and ala carte KBBQ.
Their extensive menu selection might leave diners feeling overwhelmed with choices, so opt for their meat platters if you're feeling indecisive.
Another highlight of their restaurant is their free-flow banchan, with over 12 side dishes. Feel free to ask for seconds from their friendly waiters!
Their $20 lunch deals are also very value-for-money, with a choice of meat and soup to choose from. If you're in the area, this is a good place to pop by for a sumptuous lunch.
5. NANTA BBQ

Nanta Korean BBQ is well-known to customers as a traditional Korean restaurant with touches of modern flavours and styles.
One of their top-sellers include their Cheese Deng-Galbi, which is a sizzling hot plate of spicy pork ribs and melted mozzarella cheese. The oozing, savoury cheese is a perfect blend with the spicy ribs as it cuts through the spiciness beautifully.
They serve affordable Korean BBQ ala carte sets and lunch deals that helps diners save at least 15%, be sure to check them out!
6. Wang Dae Bak Korean BBQ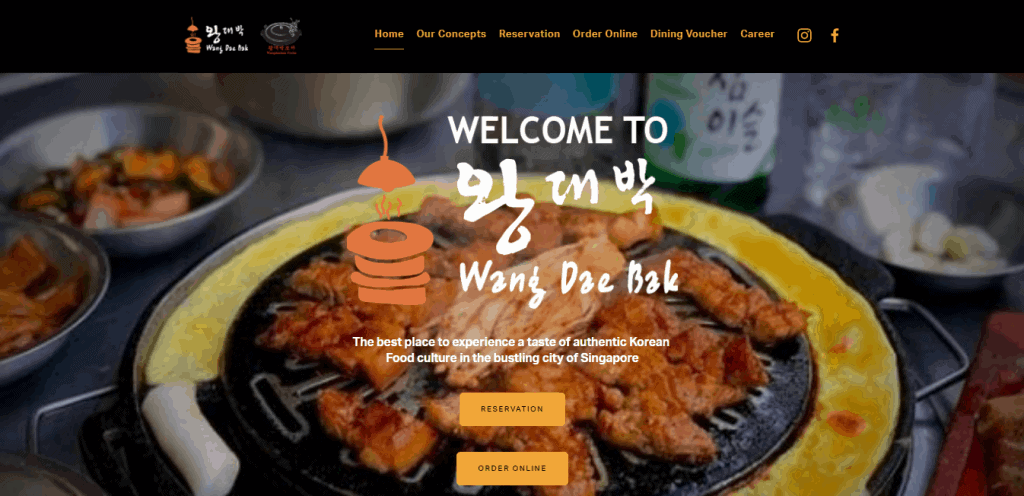 Established since 2011, Wang Dae Bak Korean BBQ has made a name for themselves throughout the years with their authentic Korean food and comforting environment.
Apart from their ala carte Korean BBQ, other specialities of Wang Dae Bak include Kimchi Pancakes, Bibimbap and Korean stews.
The restaurant also adopts an 80's laidback interior theme, giving off old school retro vibes that induce a sense of blissful nostalgia.
7. Ju Shin Jung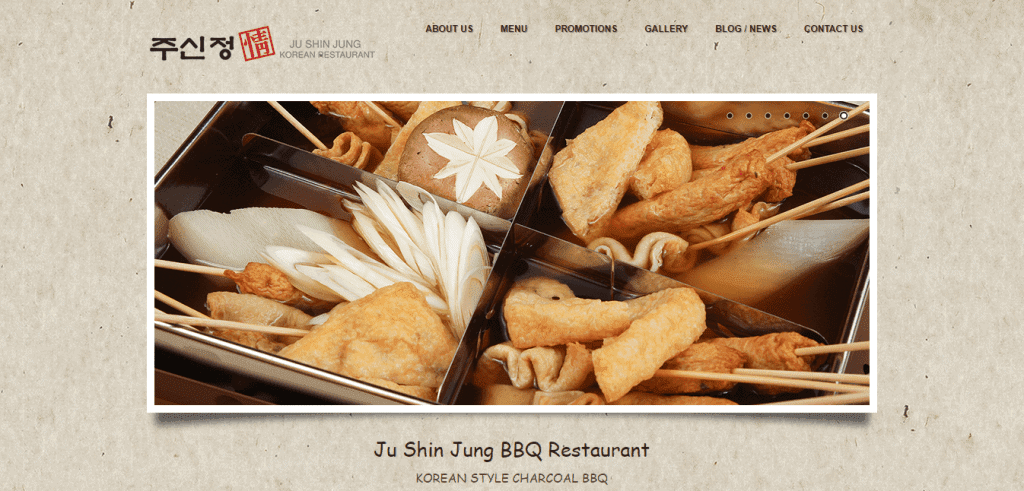 Feast to your heart's content at one of the earliest Korean BBQ restaurants in Singapore, Ju Shin Jung.
Their customisable BBQ sets and exemplary grilling services makes this place such a worthy mention!
The cherry on the cake is their indoor playground for kids to entertain themselves, while the adults can concentrate on savoring that juicy piece of meat.
8. Chang Korean Restaurant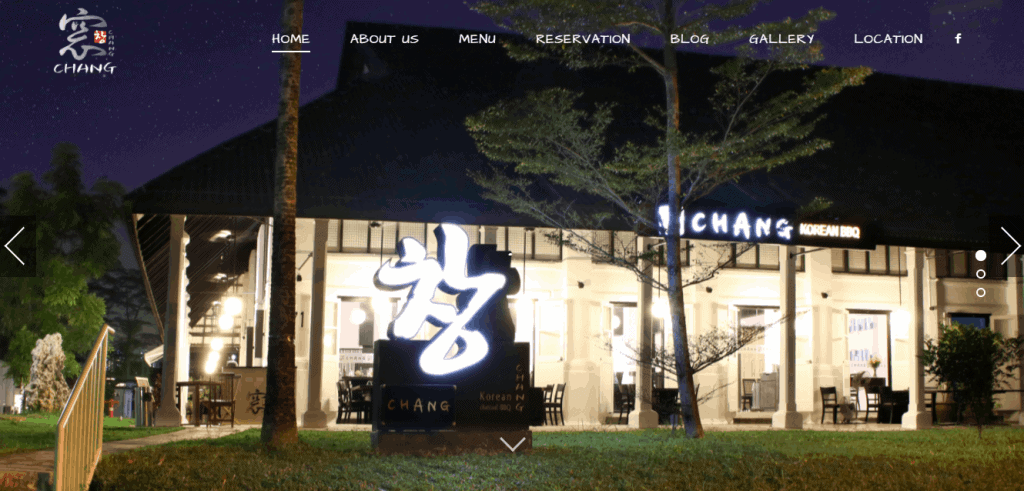 Pamper yourself with a posh Korean BBQ experience here at Chang Korean BBQ Restaurant.
Situated at Loewen Road (Dempsey Hill), the place is surrounded by an air of luxury that is quite a far cry from typical Korean BBQ restaurants which are usually more laidback and casual.
Just order, sit back and relax as the staff will be grilling these pieces of heaven for you!
9. Superstar K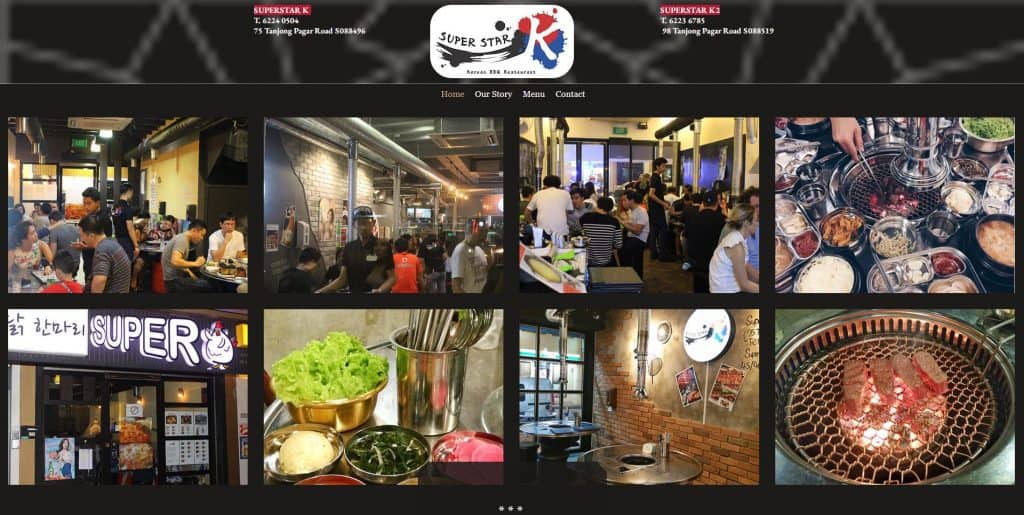 Superstar K Korean BBQ restaurant is located at Tanjong Pagar amongst many Korean BBQ that has opened there. It is a relatively quiet and humble establishment.
Yet one cannot judge a book by its cover. Superstar K's menu offers several flavours of marination including black pepper, seasoned and salty. They offer generous portions of meat as compared to other Korean BBQ restaurants at an affordable price.
10. Guiga Korean Restaurant

Lastly, we bring to you Guiga Korean BBQ Restaurant that serves authentic and delectable Korean cuisine.
Nestled around Tanjong Pagar in a cosy, old school setting, this Korean BBQ spot offers grilled meats in ala carte style.
Order from their 3 BBQ sets for the best of many worlds, featuring the iconic trio – beef, pork and/or chicken.
If you're also craving some seafood, be sure to give their raw marinated crabs a try as it is a Korean speciality that is rarely found in Singapore.
Conclusion
Of course, nothing beats flying straight to the land of origin for the most authentic Korean BBQ experience.
Nevertheless, with all these years of trying different Korean BBQ places in Singapore, it already feels close to the real deal.
Talk about the decor, trendy K-pop music blasting in the background and occasionally seeing Korean staff and ahjummas (Aunties in Korean) running to and fro!
For non-meat lovers, don't be dismayed! We have other delectable recommendations for food, such as seafood restaurants in Singapore for seafood fans too.
Explore More Content