10 Best Donut in Singapore You Do-Nut Want to Miss [2023]
Get these drool-worthy donuts and sink your teeth right in with the 10 best donut in Singapore!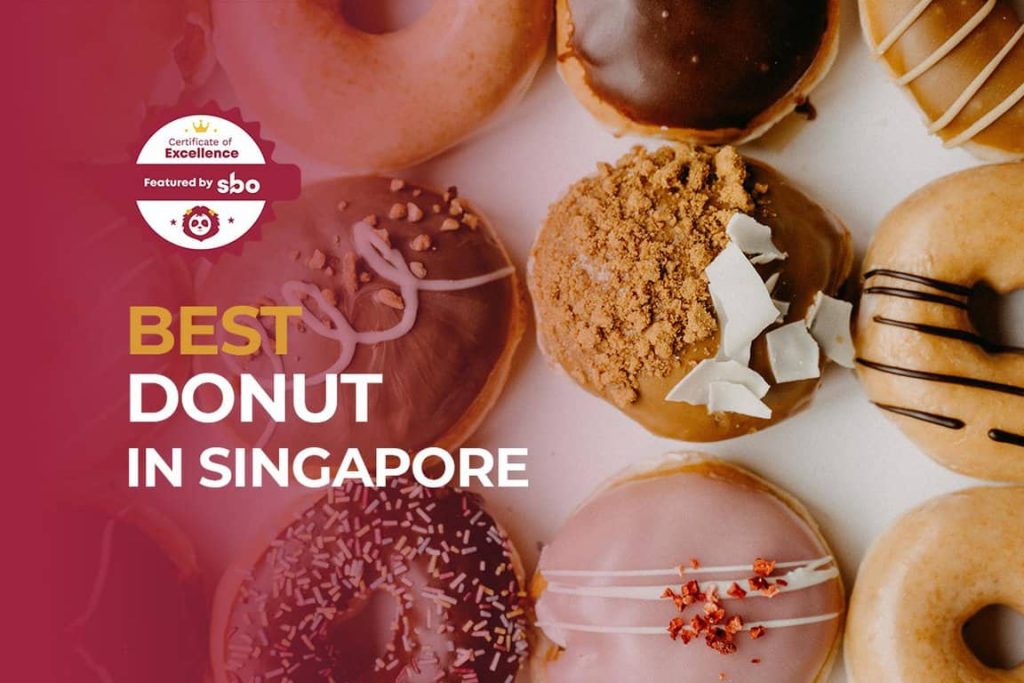 Soft, fluffy, and fragrant – donuts aren't just chewy balls of happiness, they're comfort food you want to dig into.
When it comes to donuts, there are plenty of shapes and sizes available, from the classic round rings to Italian bombolonis. In Singapore, you can find them everywhere, not just at Krispy Kreme or Dunkin' Donuts.
Where do you get the donuts worth sacrificing your diet for? Here are the 10 best donut in Singapore to check out!
1. Haritts Donuts & Coffee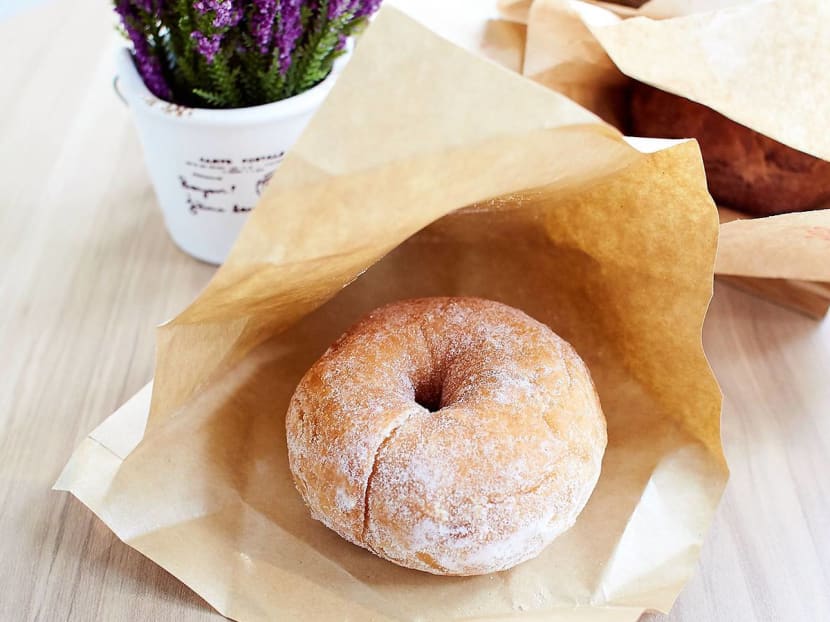 Named after the Sakai sisters, founders of Haritts, who opened the first store more than a decade ago in Tokyo, this humble donut brand has become highly popular since then.
Haritts Singapore is its 4th outlet, with the rest in Yoyogi-Uehara in the Japanese capital, Taipei and Taichung. Everything continues to be made by hand to maintain the freshness and quality of the bakes.
Almost all of the ingredients are flown in from Japan to ensure that the taste is consistent! The donuts are also priced affordably so your eyes don't water when you buy one. They are ideal if you love fluffy and chewy donuts that are not oily at all nor overly sweet.
2. Sourbombe Bakery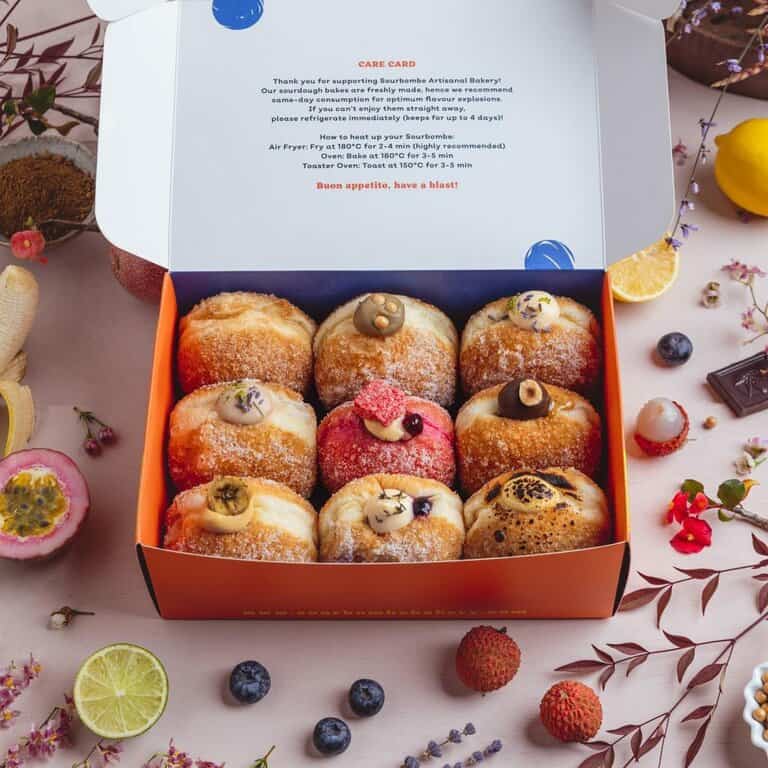 Sourbombe Bakery features a unique combination of sourdough and Italian Bomboloni. Its fluffy and soft Sourbombe donuts deliver the perfect explosion of flavours and textures.
Created by MasterChef Singapore 2018 runner-up Genevieve Lee, the idea sparked from her love of sourdough. Some scrumptious flavours you can find are:
Matcha Ganache and Mango Mousse
Basque Burnt Cheesecake
Kahlúa Coffee Pistachio
Apart from Sourbombe, you can also get other treats like sourdough croissants, loaf cakes, and egg tarts!
3. The Fat Kid Bakery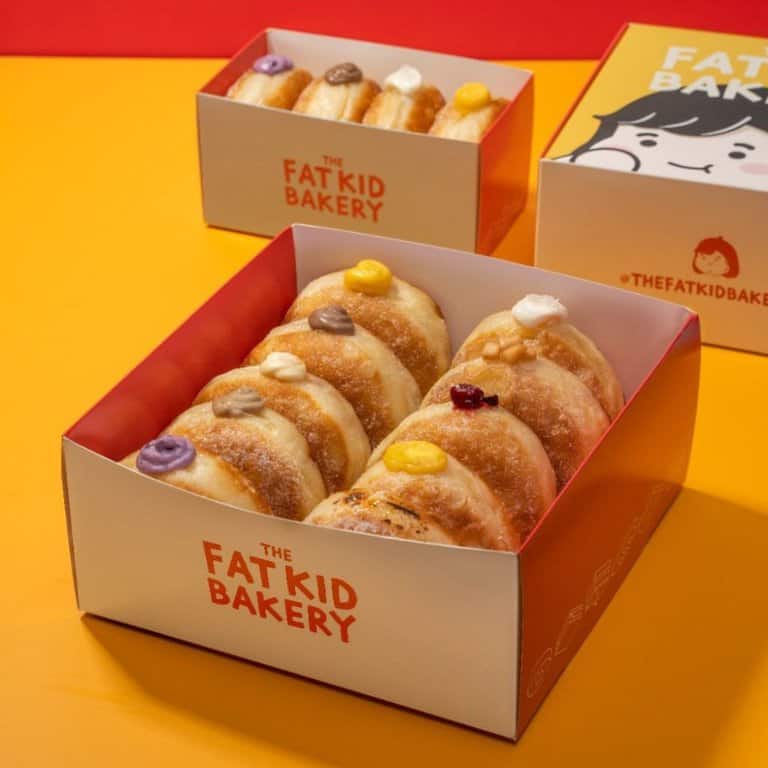 Highly raved for its bomboloni, The Fat Kid Bakery was started by a young self-taught baker, Ariel Tang, in 2020.
Her signature bomboloni is naturally leavened with her homegrown sourdough starter, "Bob". Light and soft with a slight tang, the bombolonis are as soft as clouds.
Other than bombolonis, you can also try the freshly baked croissants, brownies, eclairs and crunchy chocolate chip cookies!
4. Puffs And Peaks Bakery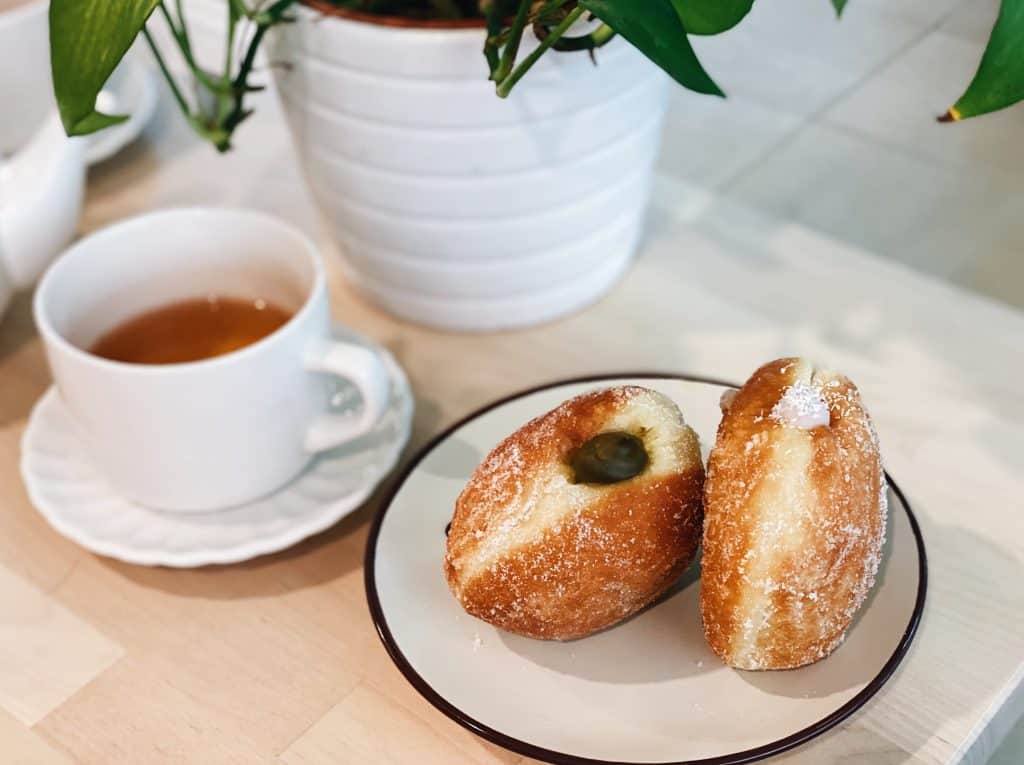 Puffs and Peaks is a cosy local neighbourhood bakery dishing out quality bakes.
Led by a friendly mother and daughter pair, walk in to a kitchen that always smells like freshly baked chocolate chip cookies and banana cakes.
The ingredients are meticulously chosen by the careful bakers who feel a sense of home as they bake. Try the Cinnamon Donuts ($2.90 each), Filled Donuts ($3.80 each), the latter of which are brioche donuts pumped to the brim with rich housemade custard!
5. Doughter Bakery
Like what its name suggests, Doughter Bakery is a spin on dough and daughter, which signifies the mother and daughter who run the place.
It began when the daughter, Melissa, decided to go after her love of baking using the added time spent at home during the Circuit Breaker period in 2020. They believe in baking only the best, which is why their goodies are baked fresh on a daily basis!
Unlike traditional donuts, theirs are baked and not fried, which gives it a different texture. Only the best Belgian chocolate is used as well.
6. Donatzu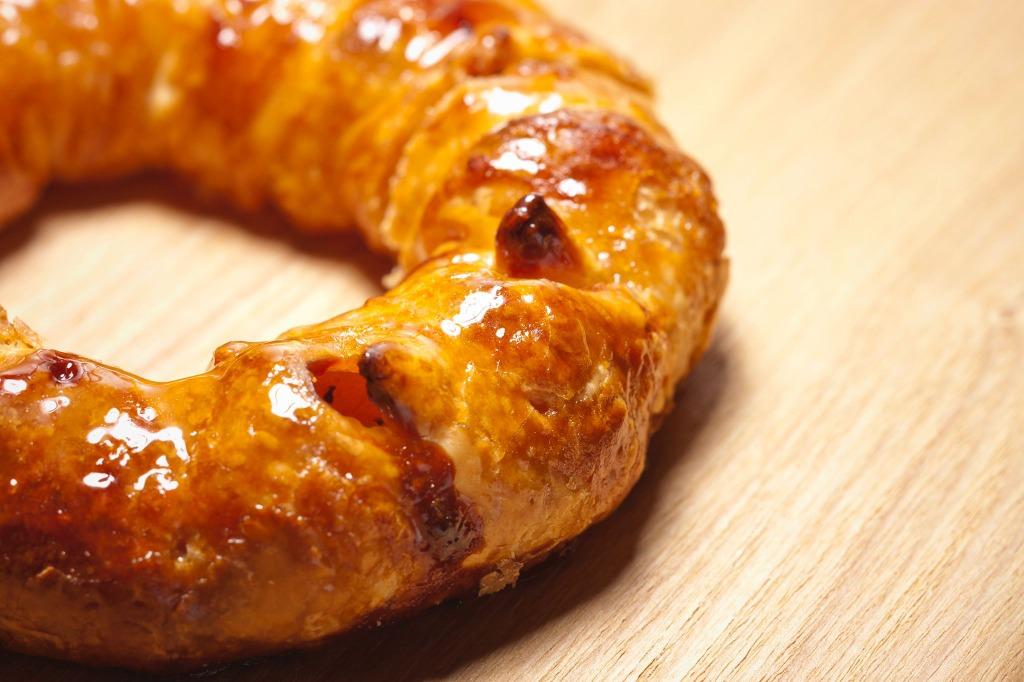 Donatzu is a Singapore-founded pastry brand that provides premium Japanese-French inspired bakes.
From humble home-based operations, it has grown to its first-ever outlet. It even has a catering service for your birthday parties or other celebrations and occasions.
Try the Signature Menu ($20.80 for a box of 6) that features these unique flavours:
Signature Apple
Crispy Pineapple
Japanese Sweet Potato
Awesome Durian
7. Doughnut Shack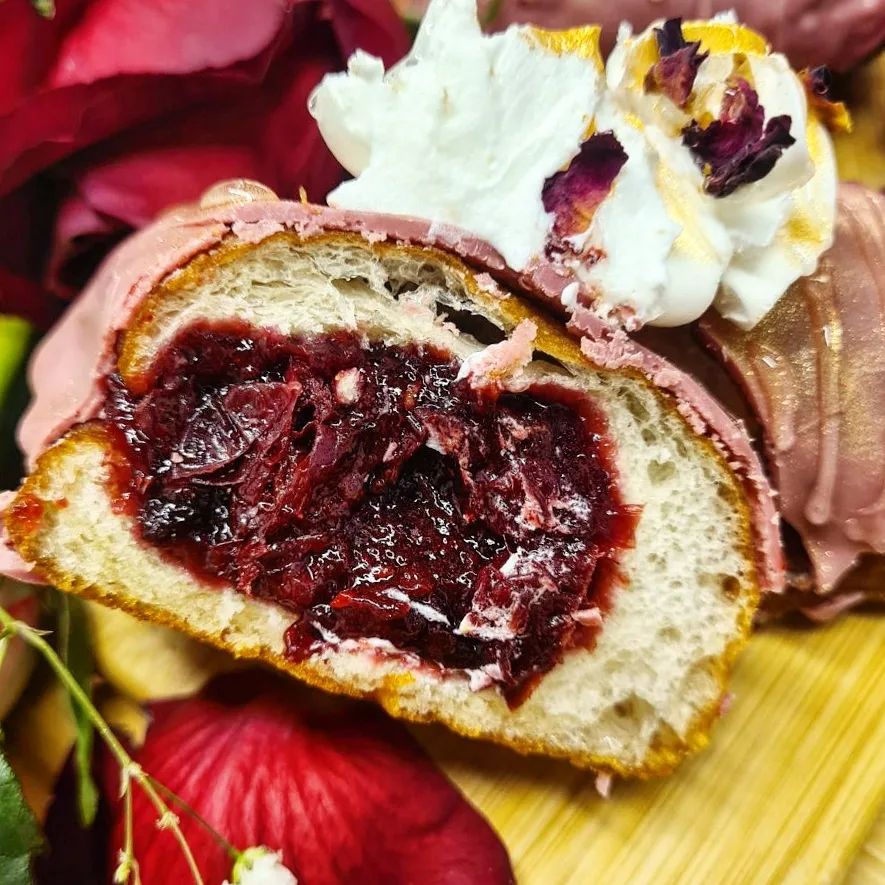 Doughnut Shack is a takeaway donut shop that is committed to exploring the different types of donuts.
This includes:
Bombolonis
Donutellas
Classic donuts
Cake donuts
Donut holes
Beignets
Place your order via foodpanda, Deliveroo, or GrabFood to have your warm donuts delivered to your doorstep! It also caters donuts and bombolonis for events like weddings, parties, and corporate events.
8. Korio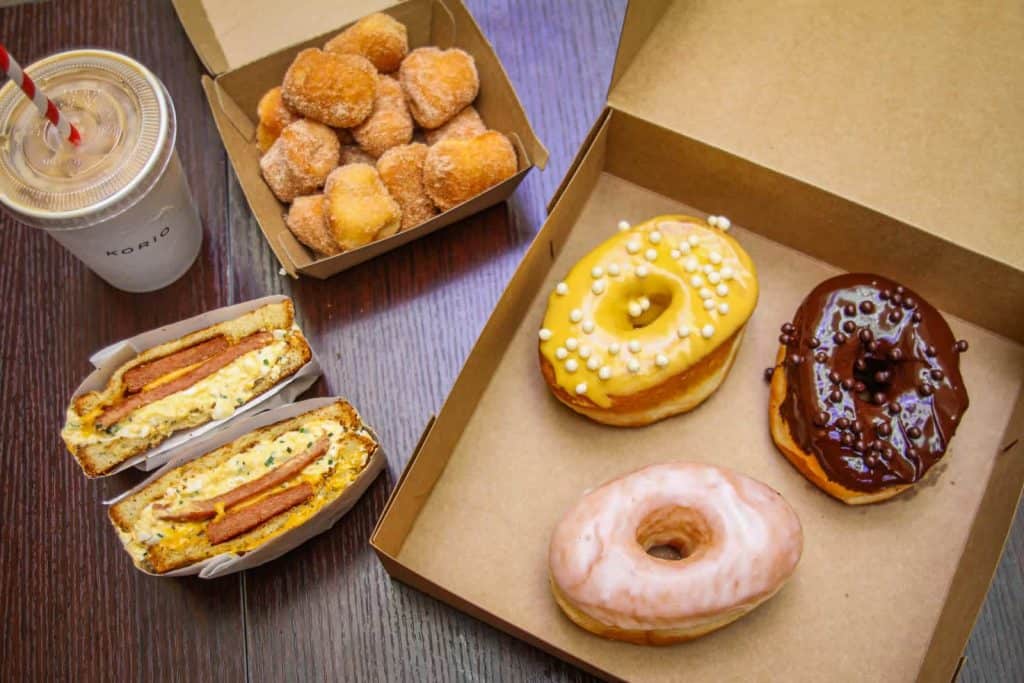 Korio was inspired by some of the best donuts its founder had during a short stint in Brooklyn.
There are plenty of tasty flavours to choose from, like Peanut Butter Raspberry Jelly, the Original, and 70% Dark Chocolate. Its donuts have an ideal ratio of glaze to sponge, with a brioche base. This means that the donuts are soft, fluffy, and less dense than others.
The cosy takeaway shop also sells savoury delights, like the amazing Grilled Cheese sandwich made with sourdough.
9. Fitri Creations Halal Bakery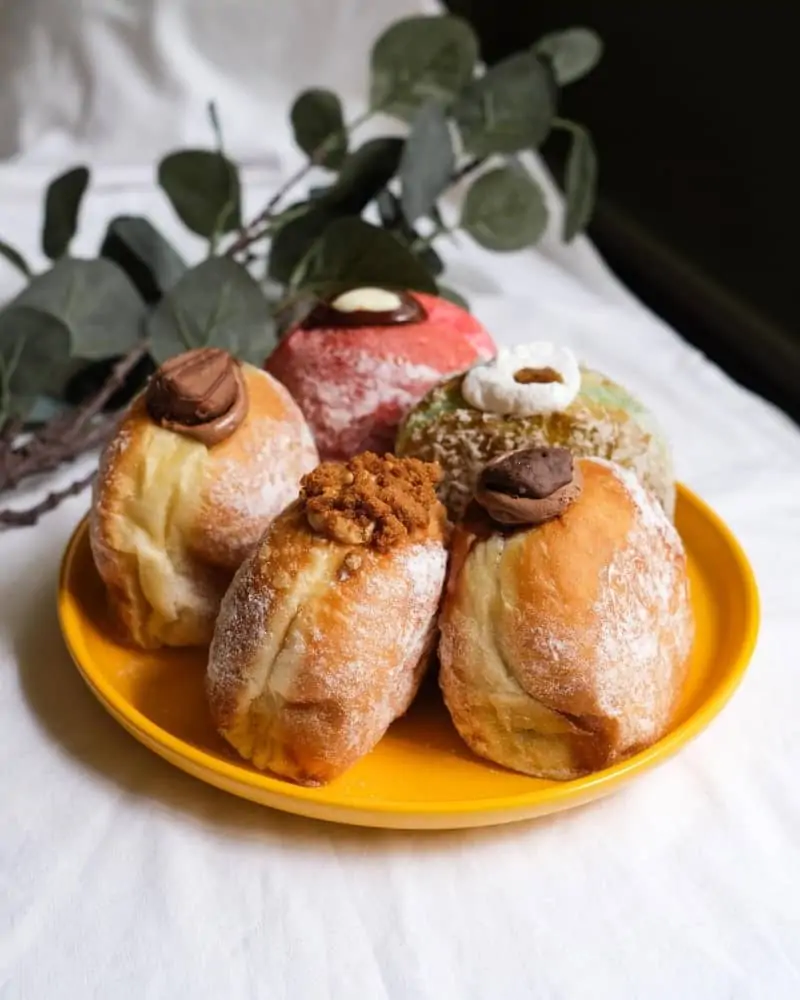 It's not every day that you come across a halal bakery in the North of Singapore!
This 100% halal and Muslim-owned bakery sells a wide variety of bakes that reflect the local Singaporean community. It is founded by Siti Lim, a pastry chef with 10 years of experience in 5-star hotels.
Some of their bestsellers include:
Ondeh ondeh cakes
Macarons
Cake-in-a-jar
Artisanal donut bombolonis
Premium cupcakes
10. Plain Vanilla Tiong Bahru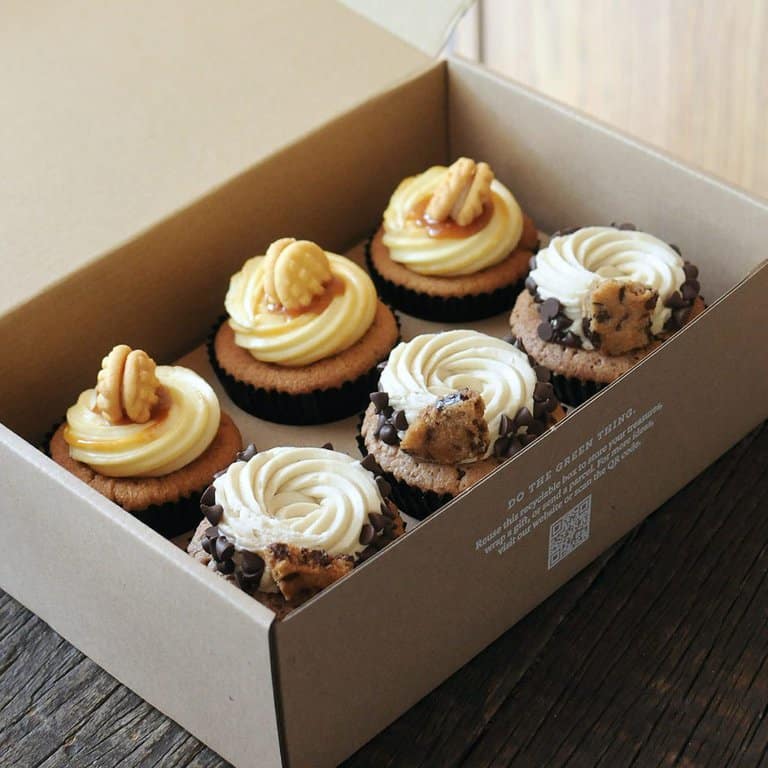 Plain Vanilla has been around for more than a decade. It started from a tiny takeaway joint in Holland Village with the simple aim of sharing the happiness of eating a good cake with their neighbours.
It continues to make life's simple joys accessible and aspirational with simple food constantly executed well. Today, it has a grand total of 5 shops across some of the most coveted locations in Singapore.
You can find brioche doughnuts at Plain Vanilla Bakery, but note that they are made in limited quantities just thrice a week on Wednesdays, Saturdays, and Sundays.
Conclusion
Do you have any reviews and comments to share regarding our choices for the best donut in Singapore?
While SBO is committed to supporting our local businesses, we welcome any feedback and anonymous sharing regarding your experience with the listed best donut in Singapore.
We hope that this guide will be useful in helping you to make an informed decision when it comes to finding the best donut in Singapore.
Featured Image by Annie Spratt on Unsplash
Explore More Content