10 Best Japanese Buffet in Singapore to Say Oishii [2023]
Savour authentic Japanese fare without flying far with these 10 best Japanese buffet in Singapore!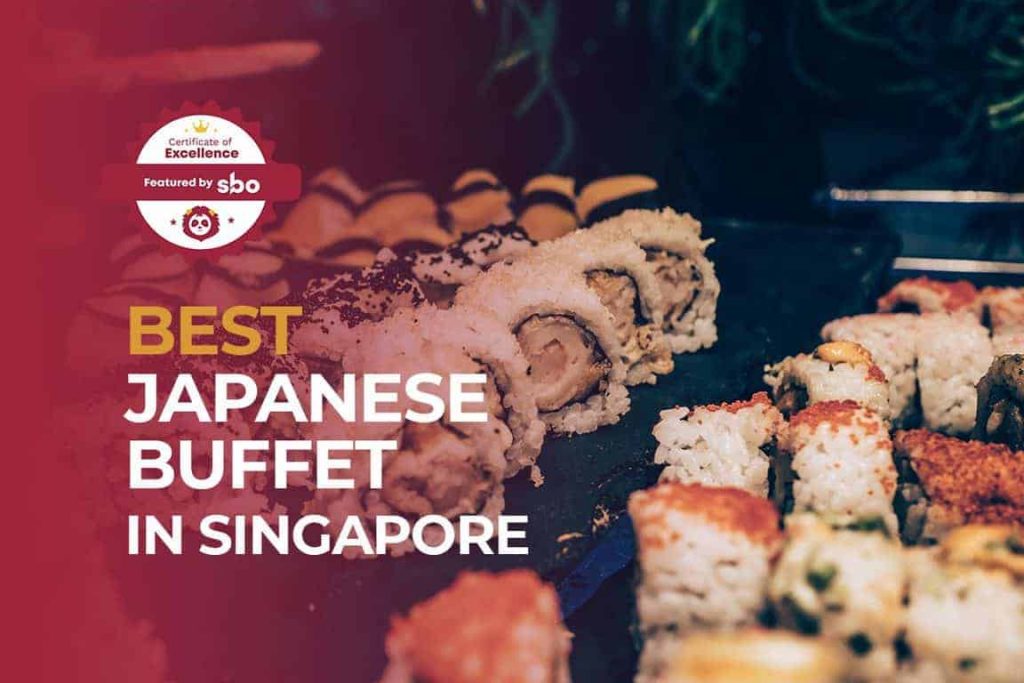 When you think about Japanese buffets, what comes to mind?
An endless flow of fresh sashimi, sushi, crispy tempura, and so much more to drool over.
Although COVID-19 has redefined the way buffets work, its very meaning of free-flow food remains the same. You've got to admit that there's something attractive about having your food served right to your table without having to lift a finger, too.
Which Japanese buffets are worth visiting, and which are catered to the different budgets? Let's find out in this guide for the 10 best Japanese buffet in Singapore!
1. Hokkaido Sushi
Hokkaido Sushi pursues quality that begins from the very foundation of Japanese cuisine: rice.
It sources and imports premium organic rice from Japan – both Nanatsuboshi from Hokkaido and Koshihikari from Niigata. The restaurant also obtains the freshest seafood, fruits and vegetables from Sapporo, Hokkaido, instead of the typical choice of Tokyo's Tsukiji Market.
Some items on the buffet menu include a wide selection of sashimi, like swordfish, sushi, agemono (deep-fried Japanese food), and rice and noodle staples. You can also check out the alternative ala-carte menu or lunch set special.
2. Himawari Japanese Restaurant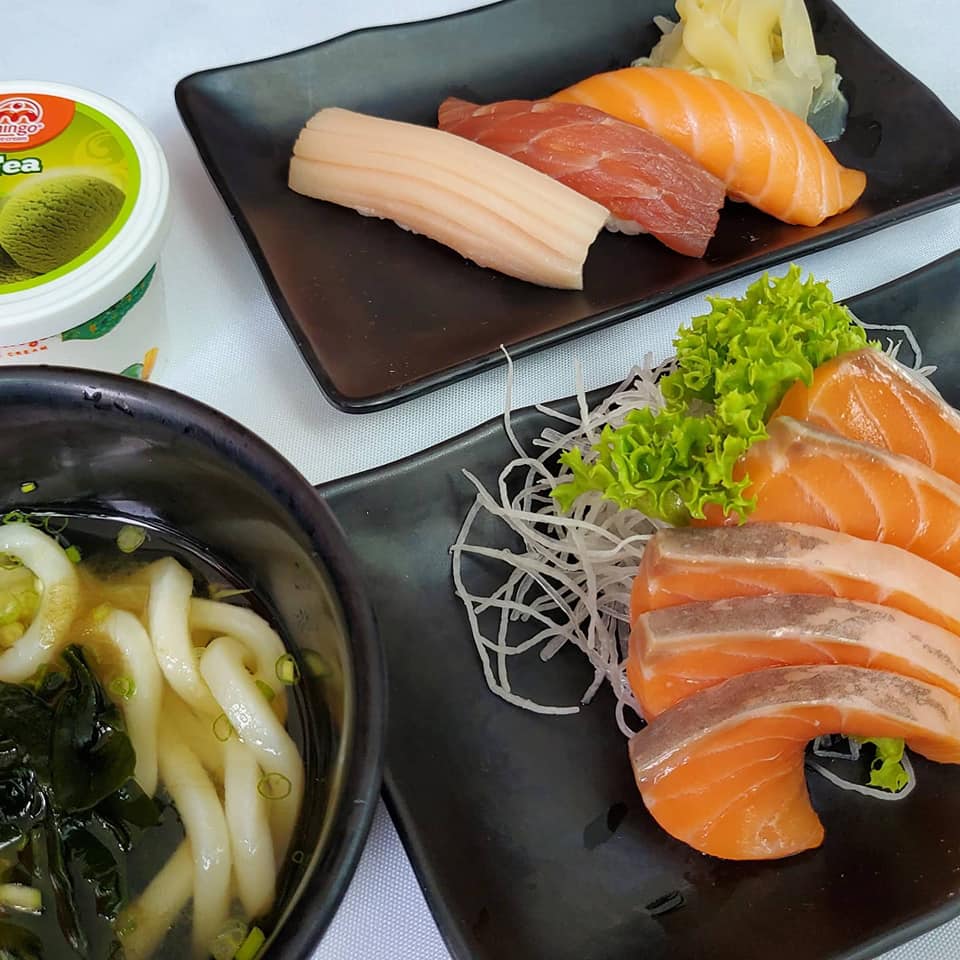 Nestled within Orchid Country Club at far-flung Yishun and Alexandra is Himawari Japanese Restaurant.
Popular for its wide variety of items on the buffet menu, this authentic Japanese buffet will be right up your alley. You can enjoy a delectable selection of sashimi cuts on the buffet menu. Each melt-in-your-mouth slice is thick, luscious and fresh, making it an orgasmic bite.
If you have the stomach for it, go for the highly recommended Shabu Shabu too!
3. Ikoi Japanese Restaurant
Tucked away in the lobby floor of Hotel Miramar, Ikoi Japanese Restaurant is a cosy little establishment that has built a formidable following.
Customers rave about its affordable buffet that it's been serving since two decades ago. Despite the wallet-friendly price, it delivers quality and variety, making it a hot favourite among those who know about its existence. This applies to both lunch and dinner crowds, making it a bustling place all day.
The ambience is attractively authentic with a genuine Japanese vibe, and the waitresses don Japanese-inspired uniforms while they serve you your food. Go for the thick cuts of sashimi – they're guaranteed to please.
4. Kiseki Japanese Buffet Restaurant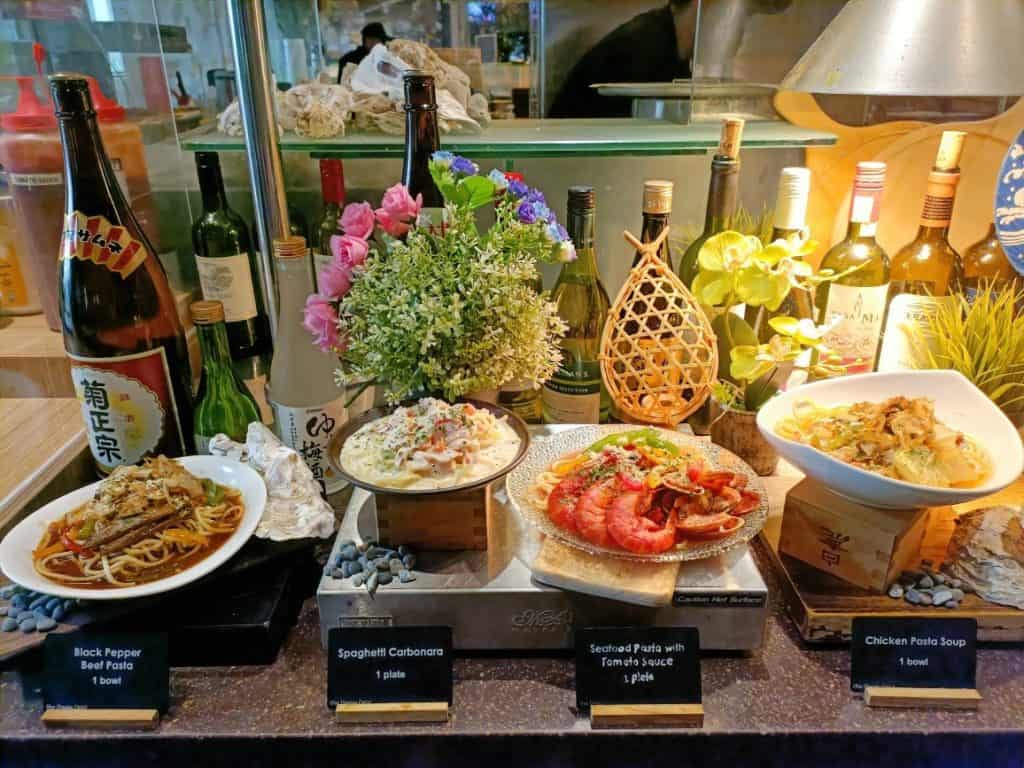 Famous for its extremely affordable buffet price, Kiseki has always been the go-to for the budget conscious. This includes students and those who don't mind trading the cost for a little quality sacrifice.
Choose from more than 200 buffet items spanning 29 categories in the heart of Orchard. This includes sushi, sashimi, nabemono (hotpot), robatayaki (Japanese grill), Japanese western food and more! The stunning view of the Orchard landscape at the al-fresco dining area also makes it an amazing dining spot.
Prices start from $23.80, with a current promotion at $50 nett for 2 from now till October 31, 2021.
5. Kushi Japanese Dining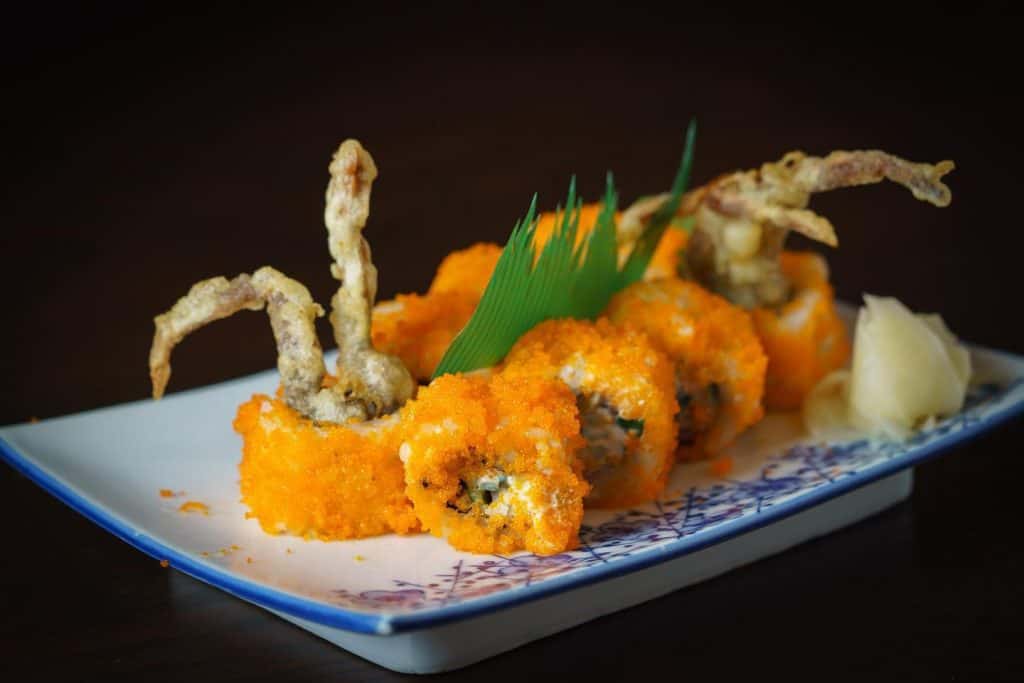 Established by a pair of siblings, Kushi Japanese Dining's story began much earlier in 2008.
It serves authentic Japanese food to pamper and satisfy your cravings. It's led by highly experienced chefs with more than 20 years of experience in the field. Apart from the buffet, it's built a reputation as one of the best kushiyaki (skewered and grilled non-poultry/poultry items) bars in Singapore. Notably, its buffet menu features a long list of kushiyaki items.
The restaurant procures most of its ingredients from Tokyo's Tsukiji Fish Market for incredible freshness and taste.
You can choose from the buffet, weekend brunch, weekday set lunch, and ala carte dining options!
6. Shin Yuu Japanese Restaurant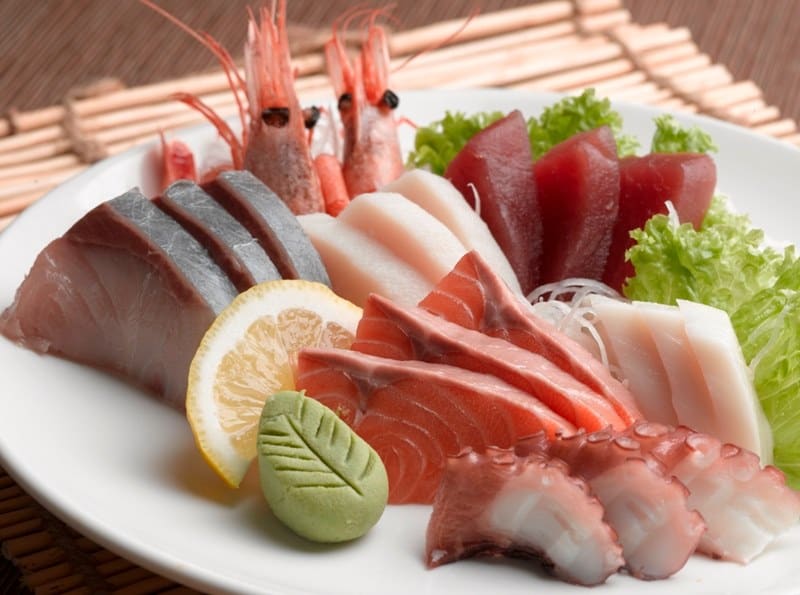 Want quality over quantity?
Book a table at Shin Yuu Japanese Restaurant for some of the freshest and tastiest dishes. Go for the must-tries, like the chawanmushi, shishamo, and makimono. Although the selection can be slightly limited, what it lacks for it makes up in quality.
It's also huddled in a serene and peaceful part of Singapore. away from the hustle and bustle of city life. Food is served promptly, and remember to book in advance because it's popular among many!
7. Mitsuba Japanese Restaurant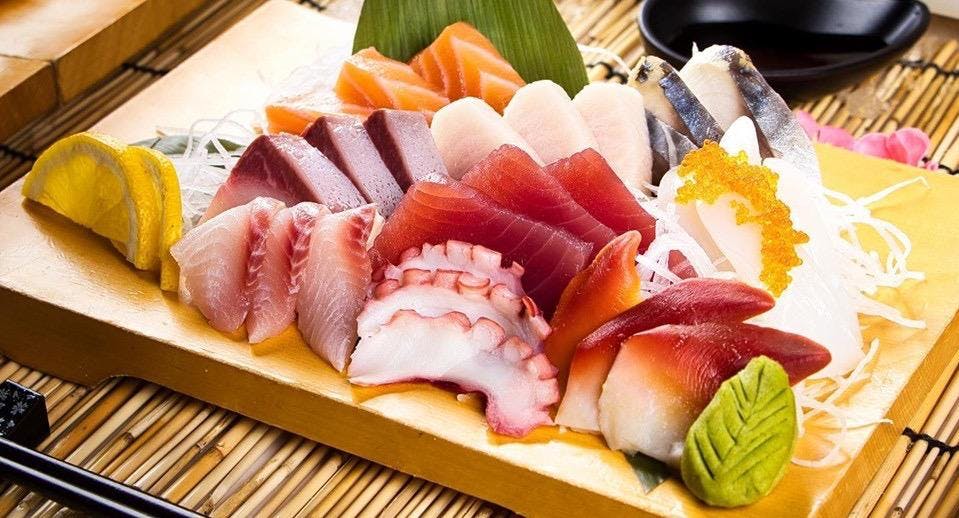 Founded by a retired banker in 2014, Mitsuba was born out of a simple idea to serve authentic yet affordable Japanese food.
Today, it's famed for its thick-cut sashimi and sushi, as well as the immense selection of dishes in its ala-carte buffet. It features items like the signature sashimi, temaki, ippinmono (appetisers), teppanyaki and more. The service is remarkable – in fact, the founder himself comes out to greet the guests.
Food is also served quickly. Remember to reserve before going in!
8. Kumo Japanese Dining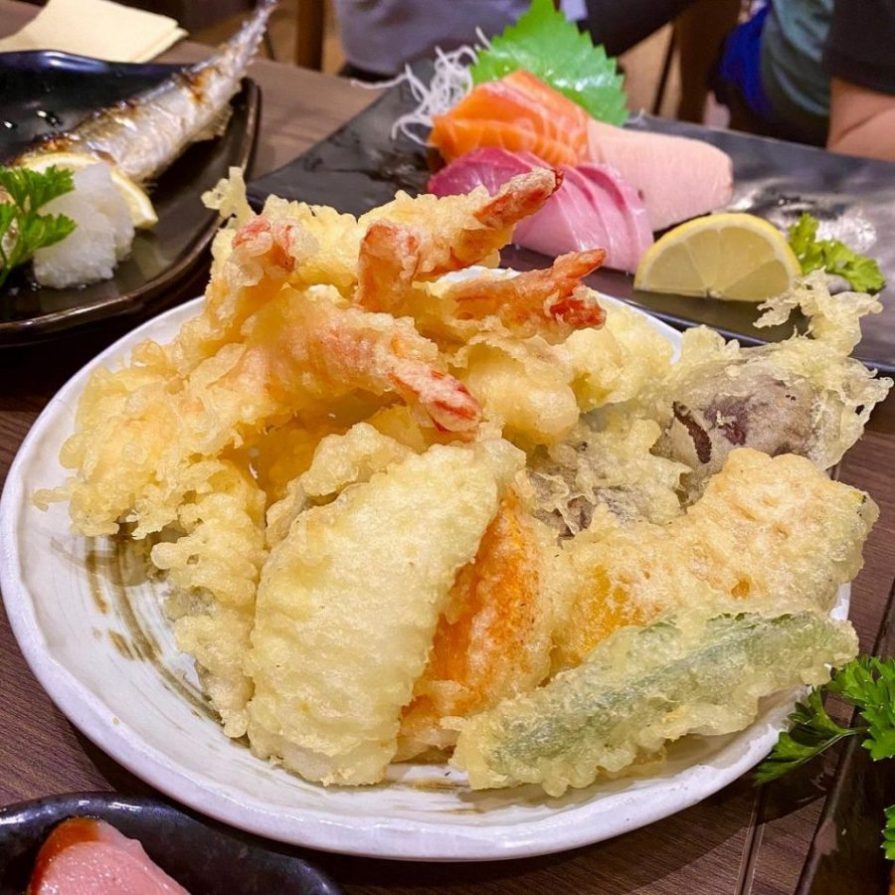 Kumo Japanese Dining is relatively affordable for its quality and variety!
Check out the unique selection of tempura agemono that includes some less commonly seen options. The grilled options are also unconventional. The menu is fairly wide, and the food is also fresh.
Overall, you're getting real value for money here, and it's a particularly great choice for raw fish lovers. Note that the shop is a little small so you might end up sitting outside, but the attentive staff make sure that you're always served in timely.
9. En Dining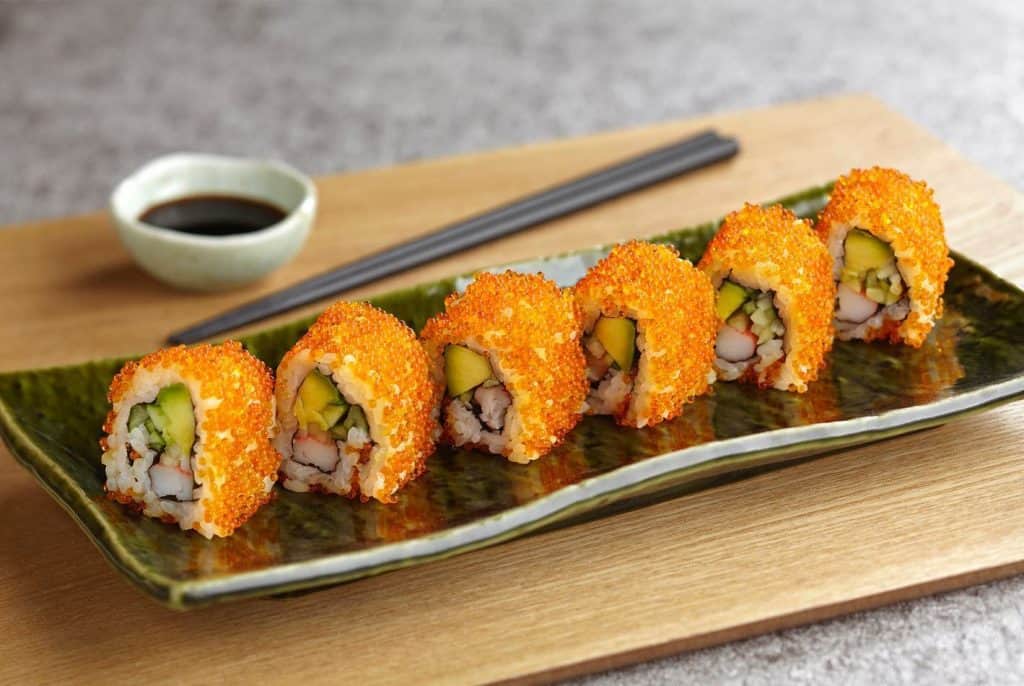 En Dining has over two decades of operation in Singapore.
Whether it's fresh seafood or meats and drinks, there's plenty to explore and indulge in. It aims to deliver high-quality Japanese and Okinawan cuisine at affordable prices.
Ingredients are largely flown in from Japan regularly. Choose from hotpot, stir-fried and deep-fried items, appetisers and more! The prices are on the steeper side but you're dining in a premium place in the CBD with premium dishes.
10. Shaburi & Kintan Buffet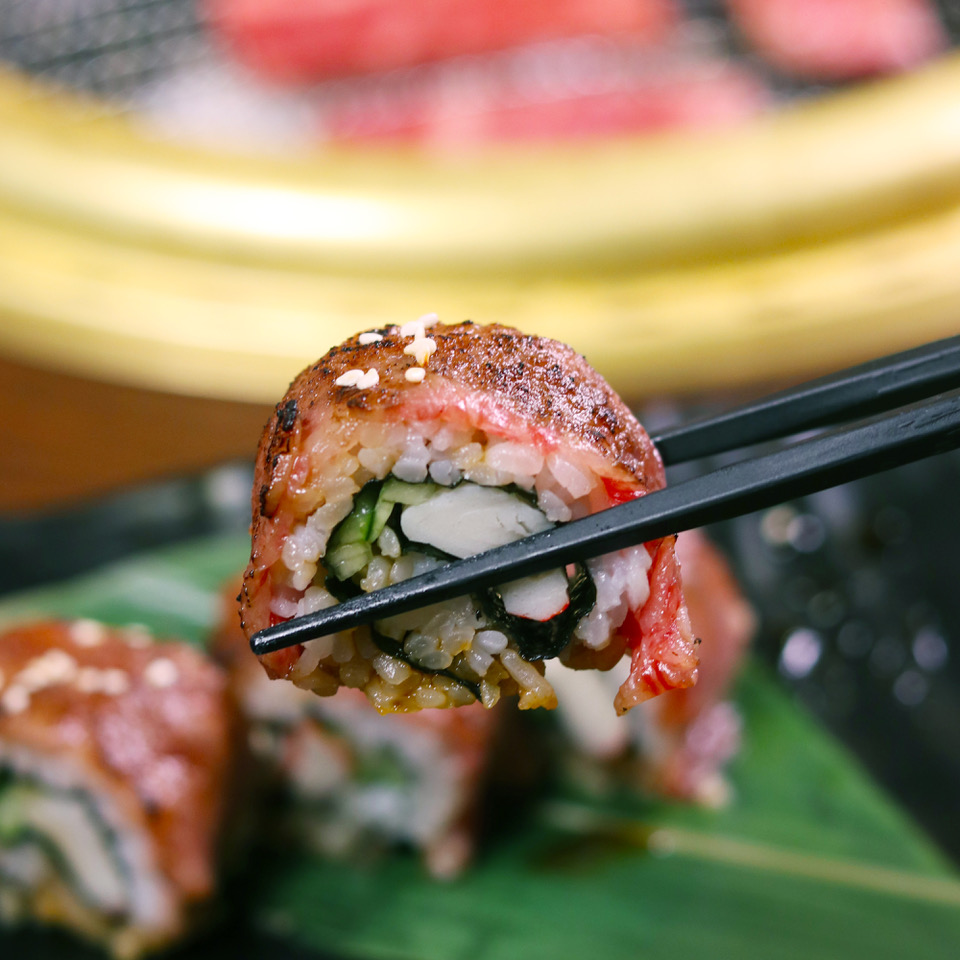 Shaburi & Kintan Buffet differs slightly from the rest of the pack – this Japanese BBQ joint has all-you-can-eat salmon sashimi and a sushi buffet that's back again after a popular run.
It features a seasonal menu of items like salmon sashimi, fried salmon skin, salmon cream udon, as well as the signature cuts of beef, pork and chicken. Prices begin from $33.80 for the Shabu Shabu and $37.80 for the Japanese BBQ.
This is only going to be around for a limited time, so make sure to secure a slot!
Conclusion
Do you have any reviews and comments to share regarding our choices for the best Japanese buffet in Singapore?
While SBO is committed to supporting our local businesses, we welcome any feedback and anonymous sharing regarding your experience with the listed Japanese buffet in Singapore.
We hope that this guide will be useful in helping you to make an informed decision when it comes to finding the best Japanese buffet in Singapore.
Featured Image by SJ . on Unsplash
Explore More Content