10 Best Sushi in Singapore for a Bite of the Best [2023]
Fishing for the best recommendations for the 10 best sushi in Singapore? Dive in!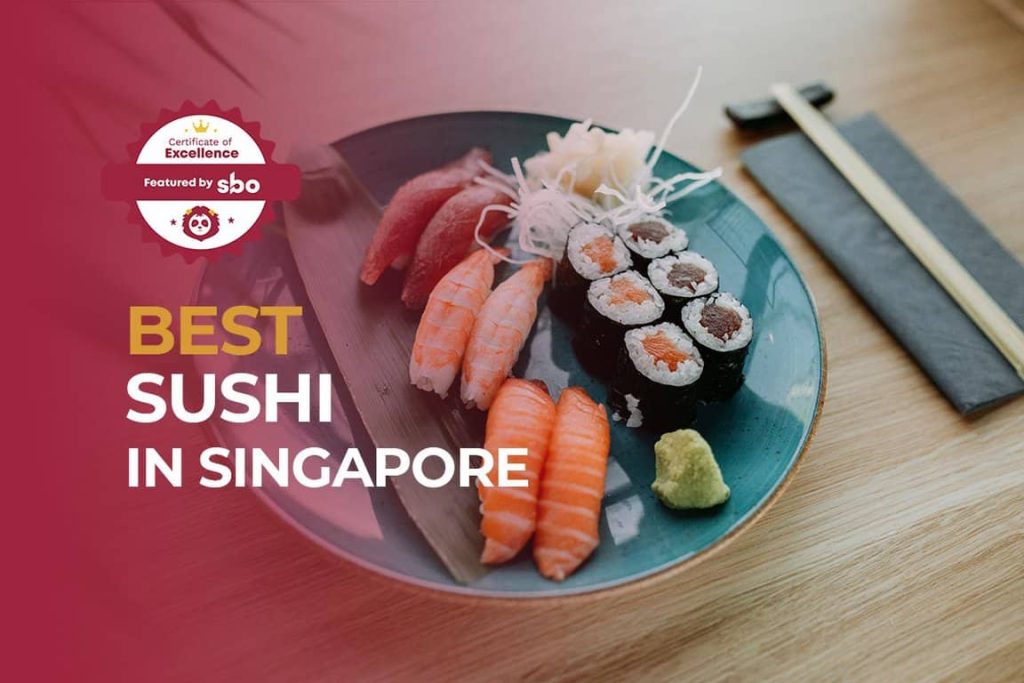 Why do you enjoy sushi so much?
Here are some reasons we can think of: they're bite-sized, easy-to-eat, customisable, healthy, fresh and flavourful. Bonus points to authentic Japanese fare that we can only get here while Japan's still closed off to us.
There's no end to creativity and variety when it comes to sushi. In fact, it exists in a few forms, with some popular ones being:
Nigiri
Maki
Temaki
Sashimi
Uramaki
Full of vibrance with their vivid hues, they're also a feast for the eyes.
So, where do you go when you want to find authentic and tasty sushi in Singapore? We have plenty of sushi joints on our food-loving sunny island, and here are the 10 best sushi in Singapore to get started!
1. Tatsuya@Goodwood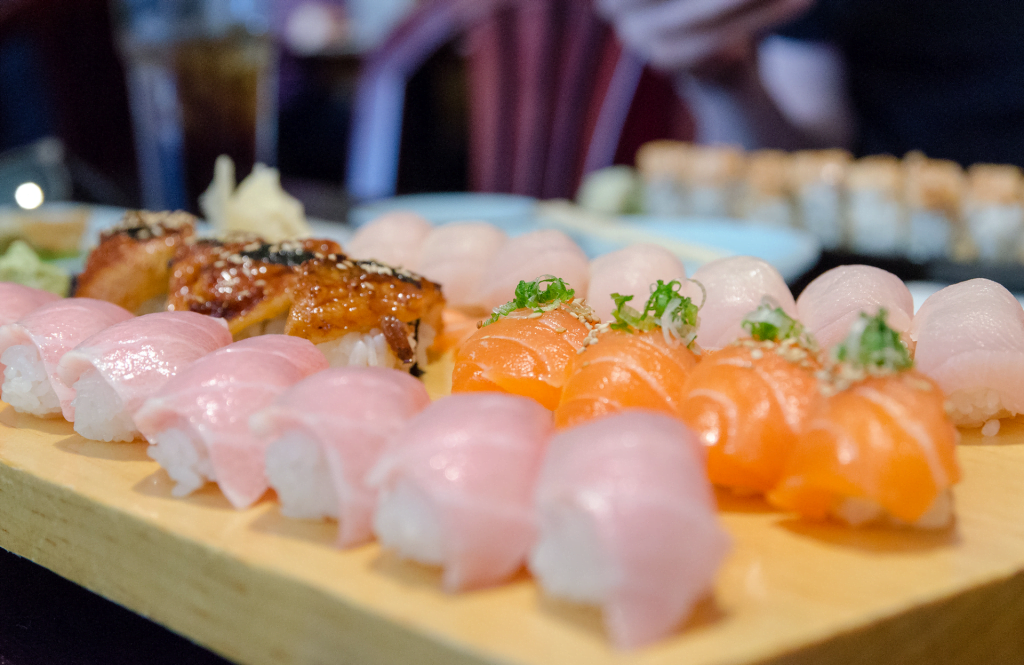 Tatsuya's story began in 1998 when Chef-owner Chia Pee Tat opened his own restaurant after polishing his culinary skills in Japan.
His goal, as well as Tatsuya's, has always been enabling his customers to delight in genuine Japanese fare with warmth and ease. At this cosy hangout, the space is tastefully decorated with calming pinewood features.
Ingredients are air-flown in to create fresh menu items like Striped Horse Mackerel sushi, Hokkaido Rose Prawn sushi, and Futomaki sushi. Tatsuya also offers a Seasonal Menu with exotic selections like the Pacific Saury with Egg Omelette, Fried Snow Crab with Sweet Potato, and Oyster and Sea Urchin Gratin (available from October 16 – 31, 2021).
2. Hakumai Sushi and Omakase
Hakumai presents a refreshing take on tradition.
Every ingredient, from the famed Tsukiji Market's seasonal catches to Niigata Prefecture's koshi rice, is imported from Japan. Expect to be treated warmly like family while you're treated to a burst of delicate flavours by its humble team.
The chef has more than 20 years of experience in the field and is distinguished for his unique omakase and culinary styles.
At Hakumai, every piece of sushi is made with premium ingredients. There are two dining menus to choose from – the Omakase Menu and Full Menu. The Full Menu comes in the form of Kaiseki sets that you can pick.
3. Shinji by Kanesaka
Shinji by Kanesaka is 1 Michelin-starred Chef Shinji Kanesaka's first foray out of Japan.
The original Edo-style sushi restaurant first started business in Tokyo's glistening Ginza district. It remains committed to its yearning to spread an appreciation for time-honoured Japanese culinary heritage while maintaining its principles.
Shinji by Kanesaka honours the heart of Japanese culture and art, retaining the primary components of Japanese traditions to achieve an authentic experience. It features a dazzling range of accolades, and its menu is fully centred around omakase-style dining for surprises in every bite.
4. Sushi Ayumu by Masa Ishibashi
Sushi Ayumu blossomed from the desire to share the traditions of "edomae" sushi, a unique style created 200 years ago that focuses on using aged fish with cooking or curing.
Led by the critically acclaimed Chef Masakazu Ishibashi, it is his second venture out of Japan, the first being in Taiwan. He has managed Ginza Sushi Ichi Tokyo, Jakarta, Bangkok and Singapore, and even brought the Singapore branch to obtain its Michelin 1-star.
The restaurant specialises in omakase-style dining settings that include a well-balanced variety of sushi, sashimi and more. Prices start from $190. Make a reservation before heading down to secure your seat!
5. Ishi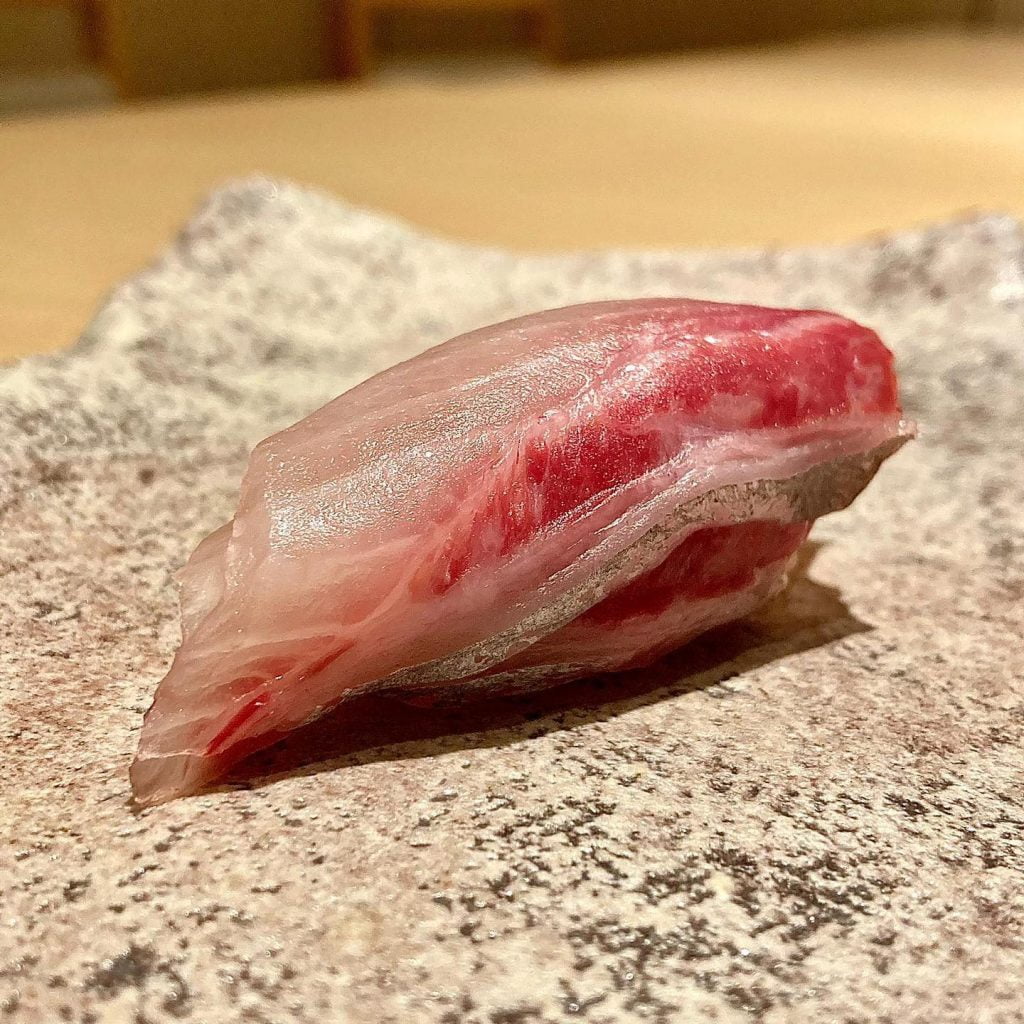 Ishi embodies Japanese fine-dining set in a cosy space. It emphasises heritage-honed culinary techniques and seasonality.
Together with a distinguished team of chefs who continuously express profound respect and understanding of Japanese cuisine and the freshest ingredients from the motherland, Ishi endeavours to deliver only authentic Japanese dining to you.
It features an open-concept kitchen and another counter with a private setting so you can marvel at the chef's skills in a more intimate space. There are also private rooms available for booking.
You can choose between various sets from the lunch and dinner menus to suit your preferences.
6. Mizuya @ Cavan
Mizuya specialises in omakase and whisky. The Omakase menu is seasonal, which means that diners can look forward to fresh new offerings at every change of the season.
The restaurant flies in seafood from Japan three to four times a week to guarantee you that umami-laden freshness from the finest catches of the seas. Pair it with their creative whisky offerings to elevate your meal to the next level!
The menu is fairly simple – just two choices to choose from, either the lunch or dinner omakase delights priced from $138. It's currently running a promotion on its takeaway bentos!
7. Shoukouwa Restaurant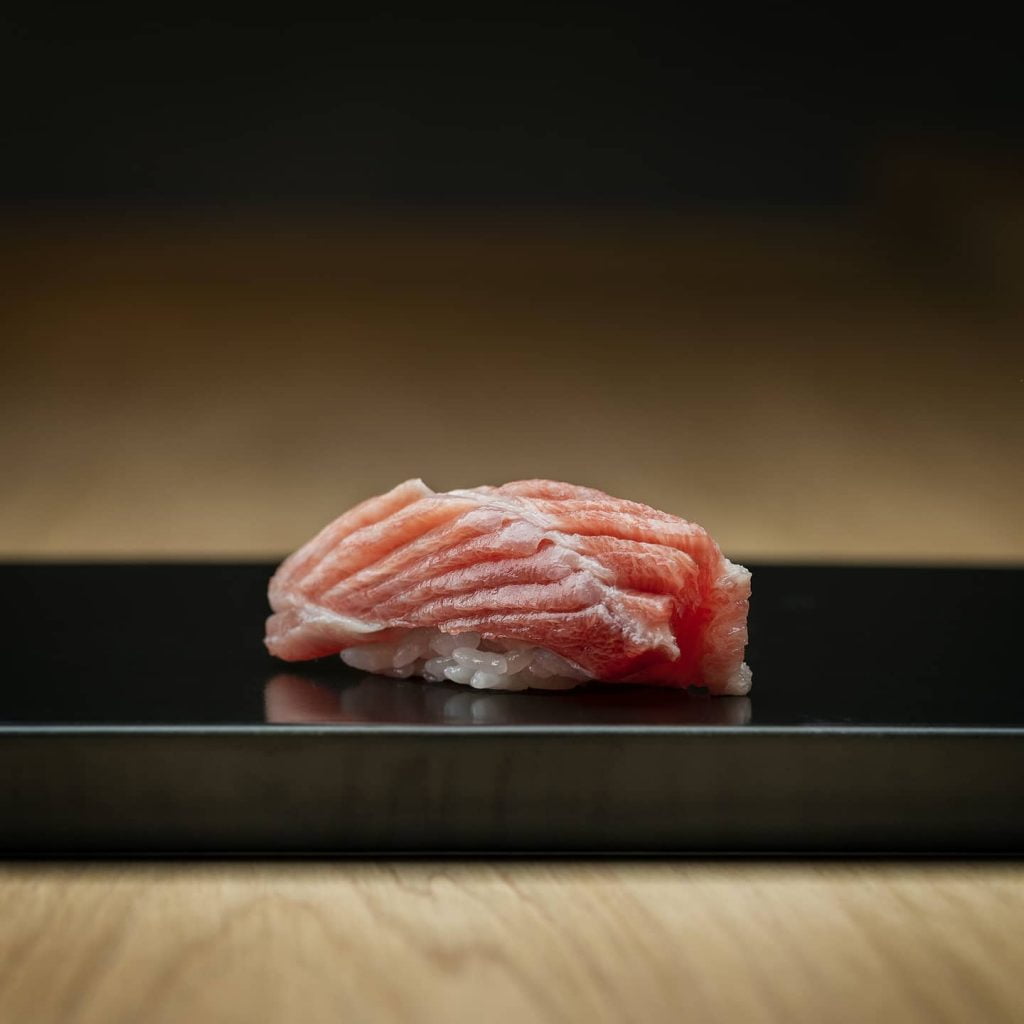 Shoukouwa is an award-winning Edomae sushi restaurant that comes directly from Ginza in Tokyo.
It features long edomae sushi tradition with the finest chefs who have sharpened their skills at various renowned establishments in Ginza. The chef's preparation table has no more than 8 seats to ensure a personal and intimate experience.
Menus are available in the form of lunch and dinner omakase, together with a Sake Menu to pair your food with. Experience true mastery of the art of edomae sushi from renowned chefs who have reached the apex of their craft.
8. Ginza Sushi-Ichi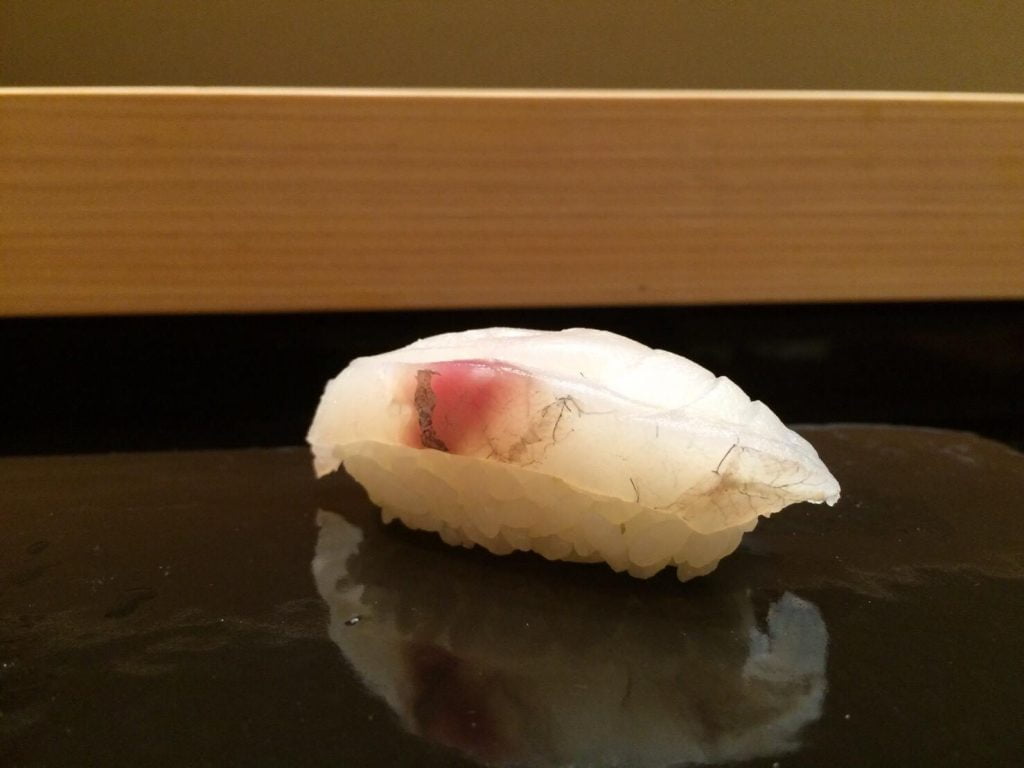 Ginza Sushi-Ichi began its story from the bustling district of Ginza in Tokyo.
As the years passed, it established a reputation as an upscale go-to for premium Japanese delicacies. All of its restaurants, including the ones in Singapore and Bangkok, have been nominated many times in the Michelin Guide.
Ginza Sushi-Ichi prides itself on its finest ingredients of top-tier bluefin tuna and sea urchin. All of its tuna is carefully procured from a famed tuna distributor ranked among the best 5 in Tsukiji Market.
9. Sushi Kou 鮓煌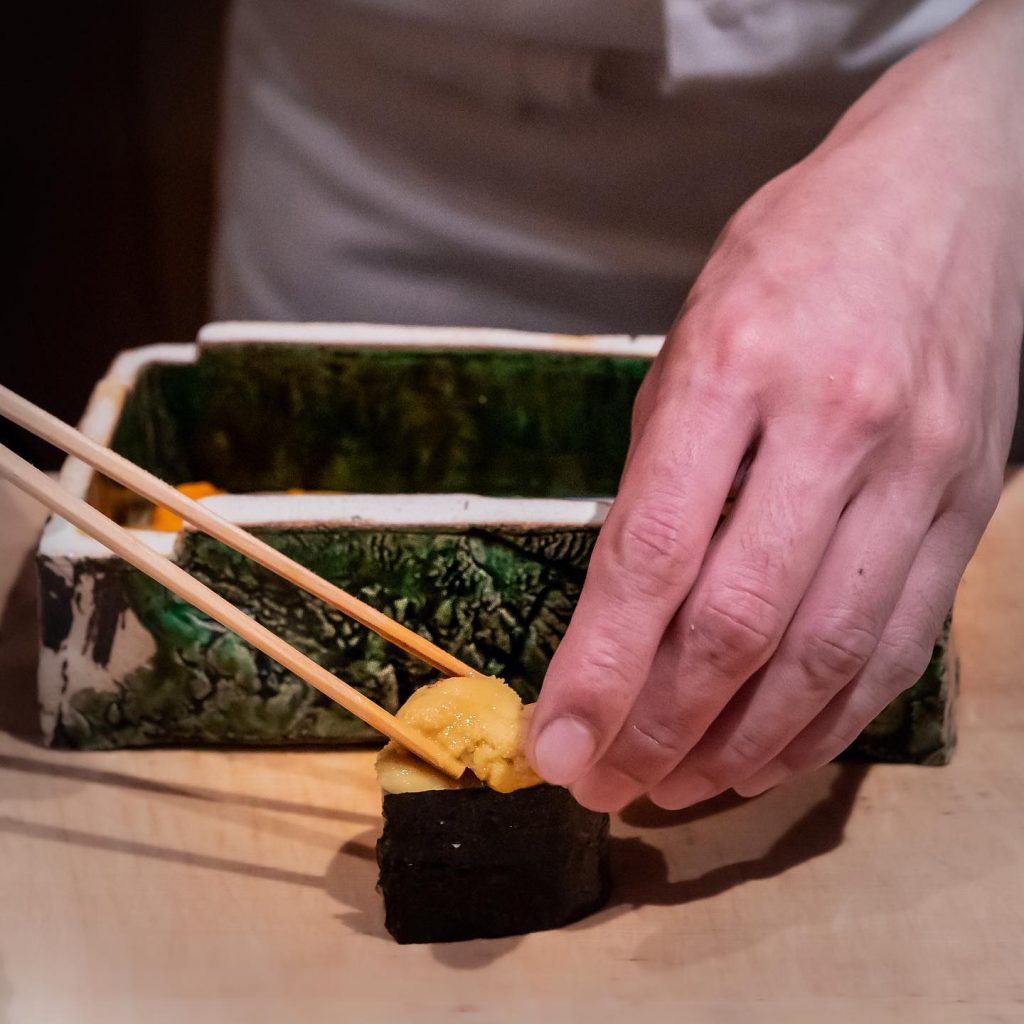 Sushi Kou adapts from the time-tested Edo-style sushi while retaining its passion for delivering the richness and freshness of the fish it uses.
Its chef, Hokkaido-born Yoshio Sakuta, has worked in several esteemed Japanese restaurants in Sapporo before making his foray into Singapore. Today, he is the sole former head chef of a sushi restaurant to get two Michelin stars.
Sushi Kou obtains its fresh ingredients from Toyosu Market in Tokyo. The menu is lean, showcasing two choices – the Aya and Kou course menus priced from $420 onwards. Famous celebrities have patronised this restaurant, as evidenced by the many commemorative photos it has taken of them.
Make a reservation before you go down for an unforgettable meal!
10. NOKA by Tippling Club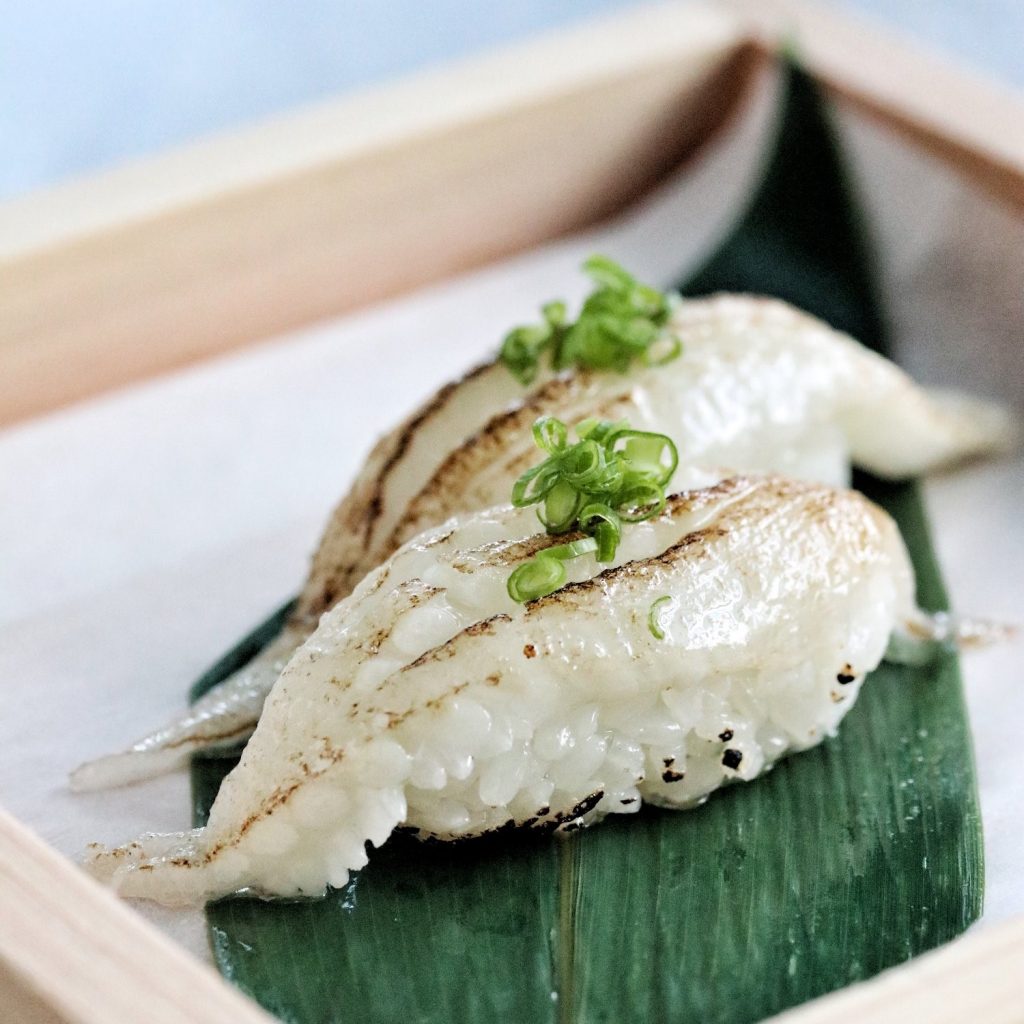 NOKA presents a unique and modern twist to traditional Japanese cuisine.
Perched at the picturesque 7th floor of the trendy Funan Mall, this quaint restaurant dishes out small plates full of zest exploding with flavour. It also offers omakase with a rave repository of Japanese sake and whisky highballs.
Renowned for its ever-evolving food and drinks, it's led by award-winning Chef Ryan Clift. The food focuses on refined Japanese produce and seasonality to inject life into existing flavours.
Choose from the sushi bar, omakase menu, mains, desserts and plenty more for a fresh and innovative new take on the old.
Conclusion
Do you have any reviews and comments to share regarding our choices for the best sushi in Singapore?
While SBO is committed to supporting our local businesses, we welcome any feedback and anonymous sharing regarding your experience with the listed best sushi in Singapore.
We hope that this guide will be useful in helping you to make an informed decision when it comes to finding the best sushi in Singapore.
Featured Image by Marta Filipczyk on Unsplash
Explore More Content