12 Best Places for Craft Beers in Singapore to Satisfy Your Alcohol Craving [2023]
Find the best craft beers in Singapore to satisfy your alcohol craving.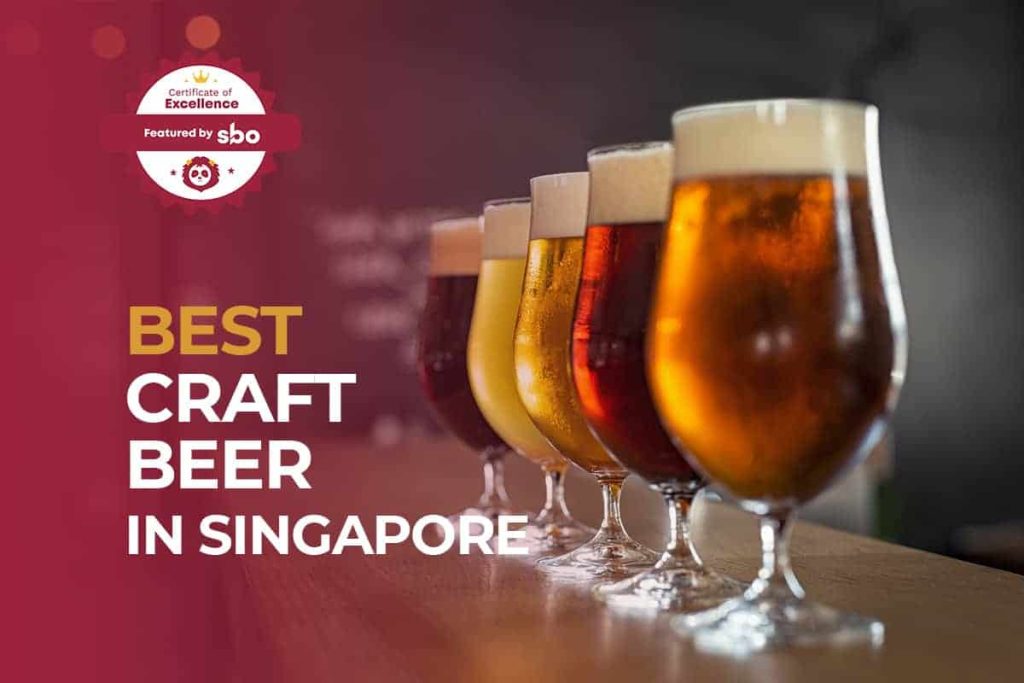 Ask any beer lover, and he or she will tell you that factory-produced beer is unlikely to taste as rich as craft beer.
Why so? This is because craft beer is a beer made in a traditional or non-mechanised way by a small brewery.
Two common metrics used for craft beer are ABV and IBU.
Alcohol – Alcohol By Volume (ABV) varies according to different craft beer styles, ranging from around 3% to more than 20%.
International Bitterness Unit (IBU) is the measure of hops' contribution to a beer's bitterness. It can range from 0 to over 100.
Looking to quaff down craft beer to satisfy your alcohol cravings or bitterness-loving tastebuds?
In this article, we've gathered a list of the 12 best craft beers in Singapore to quell your desire for traditionally-brewed beer.
1. Alchemist Beer Lab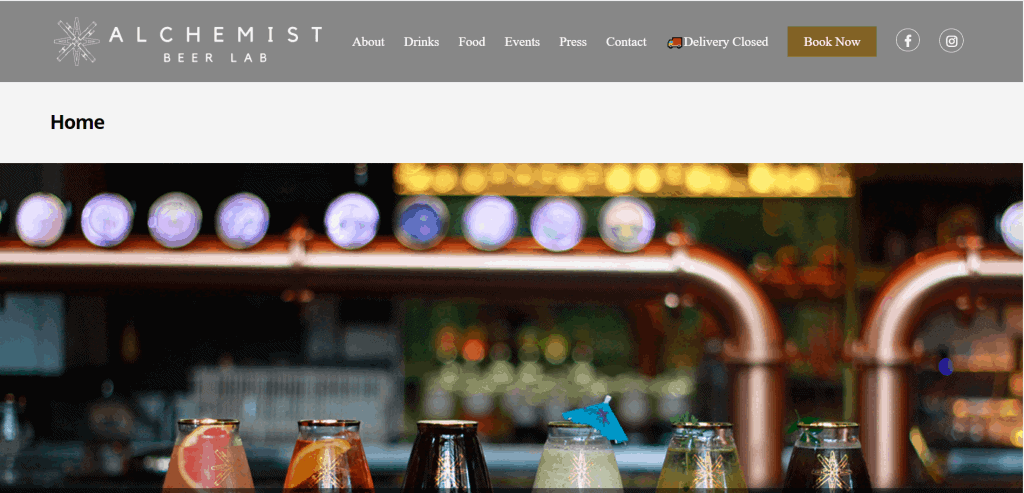 Alchemist Beer Lab possesses up to 20 taps dedicated to incorporating natural flavors of fruits, flowers and other favourite snacks into various beers.
Their beer taps contain craft beers from their sister restaurant, Little Island Brewing Co. All their craft beers are freshly brewed in Changi Village.
Their craft beer taps include That Old Black Magic, a dry Irish nitro stout, which clinched four Gold medals at the 2016 Asia Beer Awards, as well as a good mix of ales, lagers and other beer types.
2. LeVel33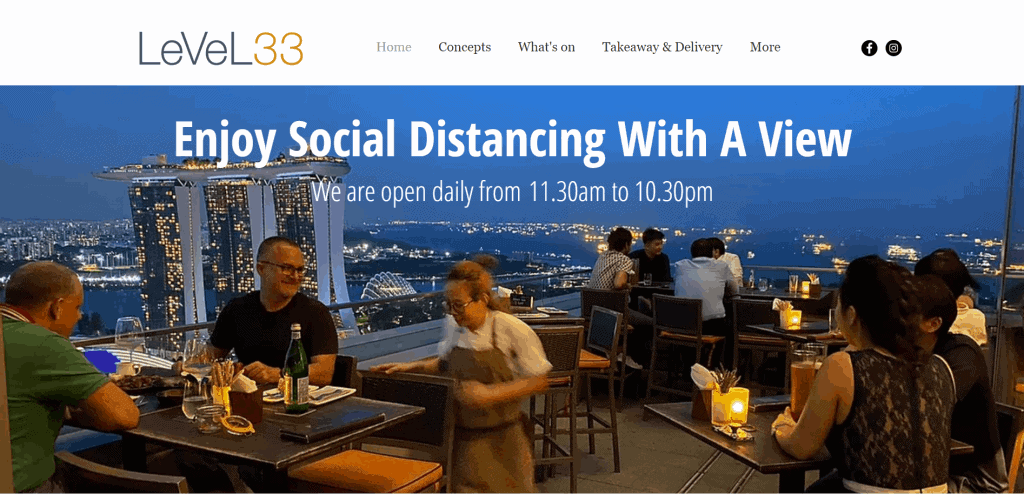 LeVeL33, the World's Highest Urban Microbrewery is a unique concept which presents an unparalleled dining experience complete with one of the best views of Singapore's Marina Bay and city skyline.
Their staple lineup comprises – The 33.1 Blond Lager, 33.15 India Pale Ale, 33.3 Stout, 33.4 House Porter and 33.9 Wheat Beer.
Brewmaster Gabriel also brews a range of exclusive one-off seasonal beers that flow until the tap runs dry.
All their beers are brewed onsite with state-of-the-art technology by SALM & Co Gmbh, one of Europe's oldest manufacturers. Their unfiltered and unpasteurised beers are now available in bottles and cans for takeaways.
3. The Guild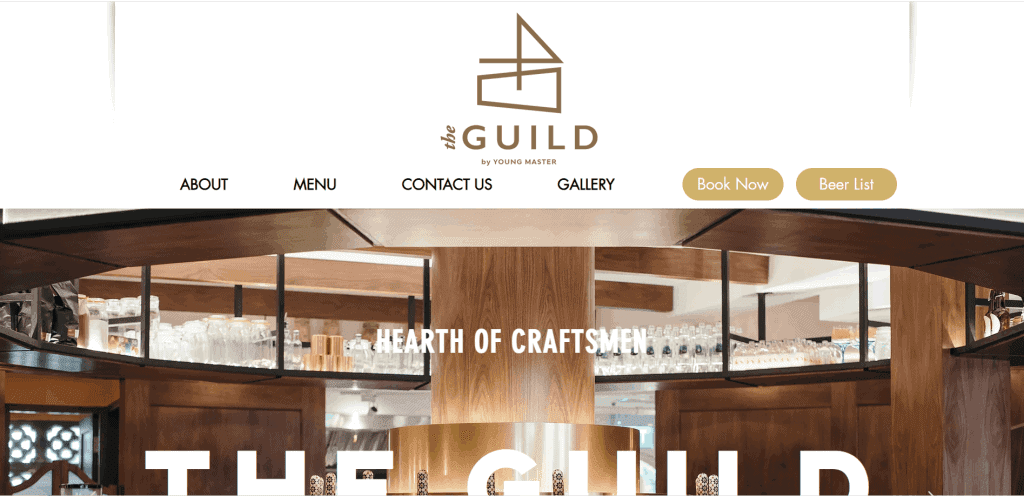 A project by Asia's leading independent craft brewery, Young Master, The Guild is a convivial craft beer taproom and restaurant on the buzzing Keong Saik Road.
Named after craftsmen associations of the past, The Guild believes in working with small-scale, artisanal producers including brewers, farmers, distillers, wine-makers, and in building a community that appreciates their genuine and thoughtful work.
Chef Alton Huang serves up homemade comfort food made from local and regional produce.
All dishes can be paired with independent craft beer from its menu, such as Classic Pale Ale, a hoppy ale, and Fleeting Clouds, a citrusy wheat beer.
4. Sixteen Ounces Bistro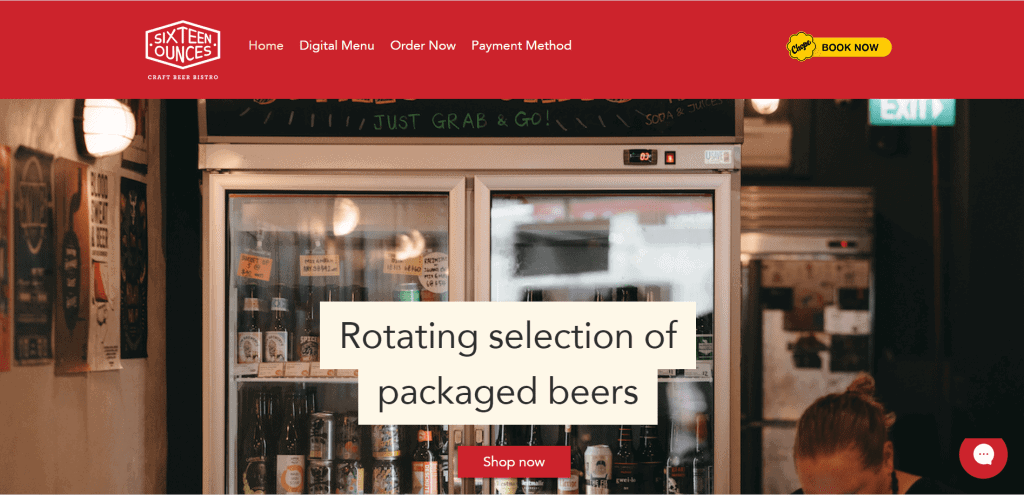 Sixteen Ounces is the first of its kind craft beer bar and bistro in the Western part of Singapore, located at the end of The Rail Mall, right beside the historical steel rail bridges of The Green Corridor.
Serving up eight regularly rotated craft beers on tap, the drinks are paired with local fusion delights from the kitchen.
There is also a rotating variety of bottled and canned craft beers and ciders from different parts of the world.
The Fourpure Indy Lager ($12 for half pint/$15 for full pint) is recommended for its crisp flavours and malty finish, while the Hitachino Nest White Ale ($12 for half pint/$15 for full pint) is known for its hints of nutmeg, coriander and orange peel.
5. JiBuru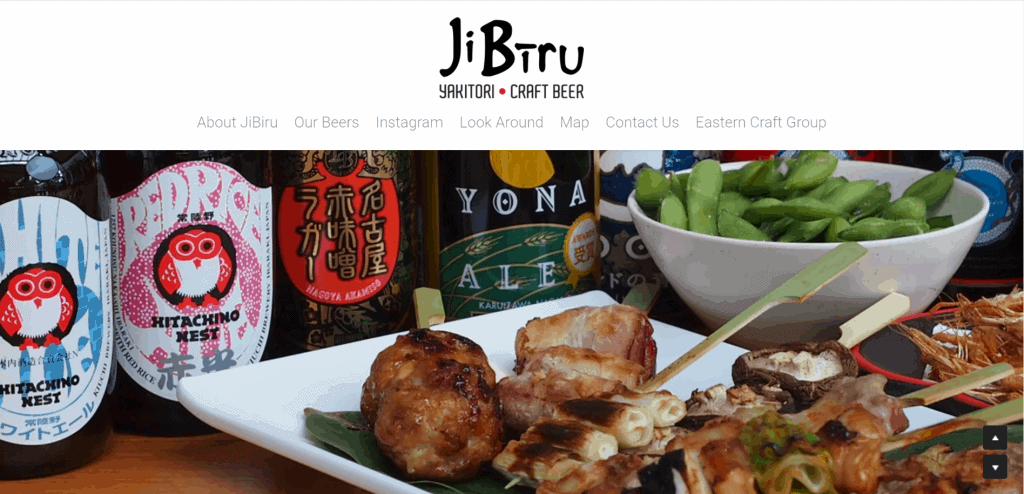 JiBiru brings Japan's exciting artisanal beer experience to the heart of Singapore's Orchard Road. Serving a wide range of handcrafted brews, JiBiru, or "local beer" in Japanese, promises a unique yet authentic modern Japanese drinking experience.
Beers include the Premium Black Beer, which is crafted with roasted dark malts and a refined hop bitterness that is complemented by a sweet, round fullness.
Unique creations are brewed using ingredients and processes traditionally seen in the making of sake or shochu, as well as produce found local to the brewery.
6. Druggists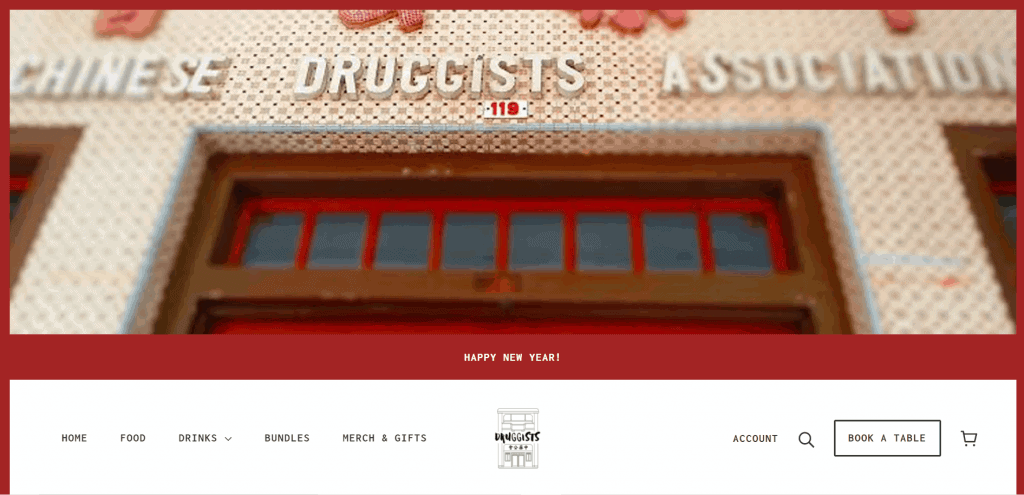 Voted as Singapore's Best Beer Bar, Druggish has been pouring some of the wildest craft beers you can ever find since 2015.
With 23 taps of craft beer that rotate daily, every beer is carefully curated to suit a wide range of palates.
A craft beer to give a try is the 15 Mile Round Trip (from $27), a Double IPA brewed with a trio of outstanding hop varieties: Citra BBC, Mosaic BBC and Galaxy.
The best part is that you can order these craft beers online. You can get island wide delivery for above $65 spent. A $12 flat delivery fee applies otherwise.
7. RedDot BrewHouse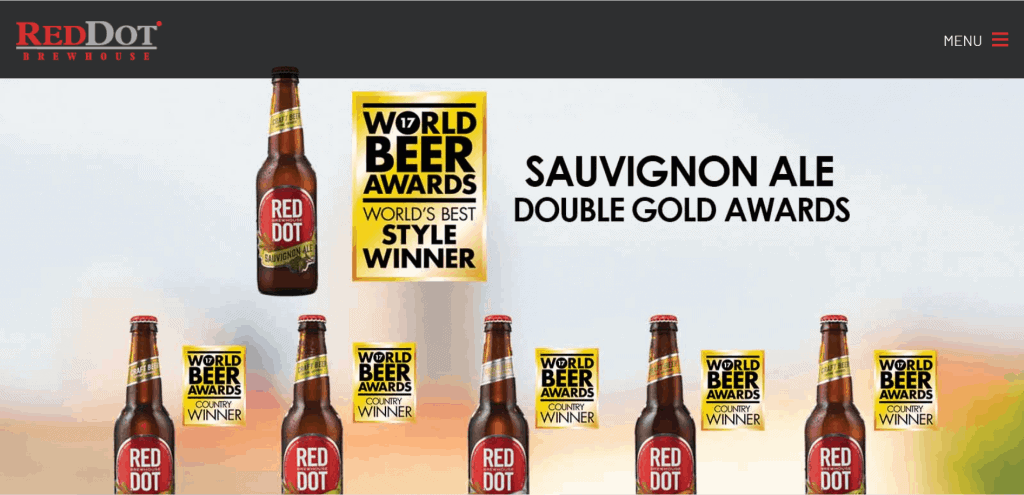 One thing that sets RedDot BrewHouse apart from the other microbreweries is that it is Singapore's first locally owned, independent commercial microbrewery.
Their on-site bars are housed in age old historical buildings like Dempsey's Tanglin Barracks (1860) and Boat Quay's old commercial Chinese shop houses (1826), promising a unique dining experience infused with the rich taste of history.
Our recommendations include the Reddot Lime Wheat, a straw colour wheat beer that is wonderfully refreshing and the Monster Green Lager Beer, a green spirulina infused lager beer with hints of malt.
8. Malthouse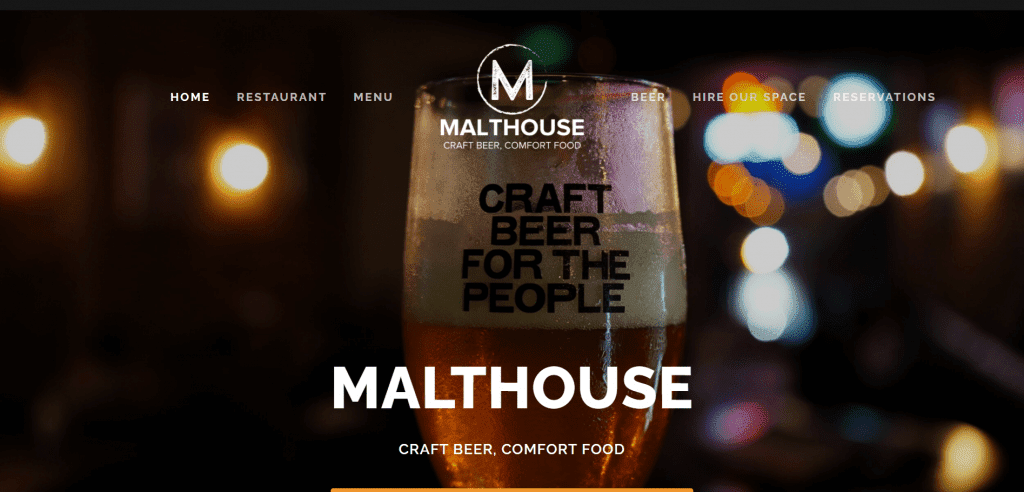 Malthouse, an old shop-house located in the East Coast of Singapore, boasts an array of craft beer from all over the world.
With a line up of 12 taps of draught beer, you would be able to find a beer flavour that suits your taste.
The joint's flagship beer is the Crossroads Craft Lager (5% ABV / 18 IBU), which has a subtle, smooth malty backbone balanced by premium European hops.
They also sell a variety of tasty comfort food to go along with your beer, such as peri peri chicken wings ($12), nacho chips ($14) and crispy baby octopus ($12).
9. TAP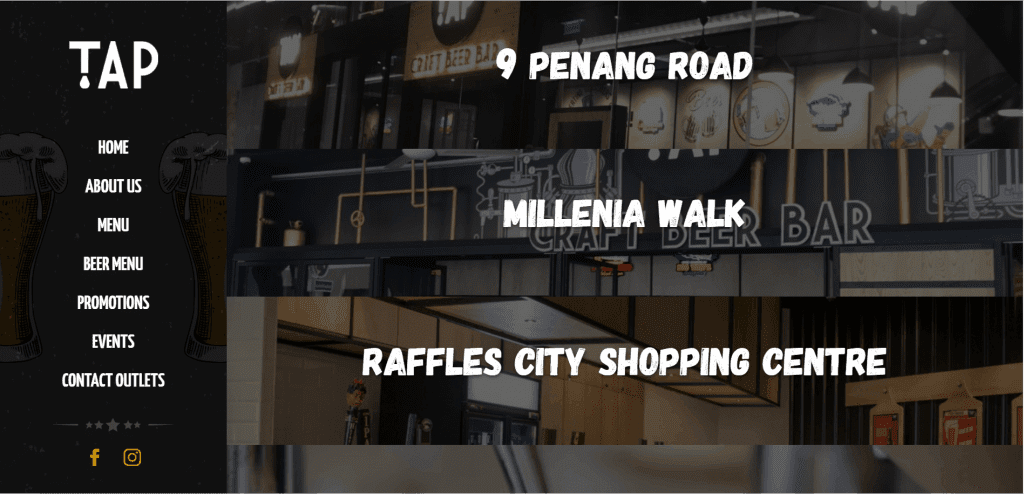 With five physical outlets across the island, it is certainly no understatement to say that TAP Craft Beer has established a significant presence in Singapore.
The joint features 20 rotating international craft beers on draft plus a curated food menu to bring its customers brand new selections every month.
Unique flavours under the brand include the Peanut Butter Chocolate Milk Stout (available at the One Raffles Link outlet). Brewed in Eureka, California, it is an easy drinking dark beer, brewed with lactose to give an up-front sweetness.
10. Good Luck Beerhouse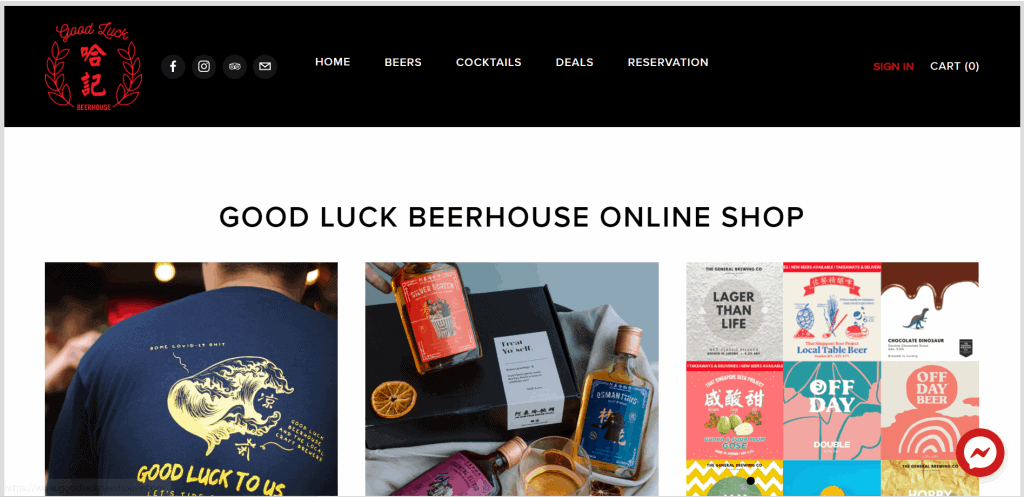 Good Luck Beerhouse is a cosy 14-tap craft beer and dim sum bar housed amidst an eclectic mix of shophouses along Haji Lane. Dedicated to representing the local craft beer community, you will find the best local brews on tap there.
One of their top sellers is Wayward Wheat. Spotting a cloudy gold colour, the medium bodied wheat beer carries pleasant sweet flavours like banana and corn.
Chocolate lovers would also love Anarchy Amber, a copper hued ale that gives off a earthern toffee aroma complete with a mild floral bitterness.

11. Orh Gao Taproom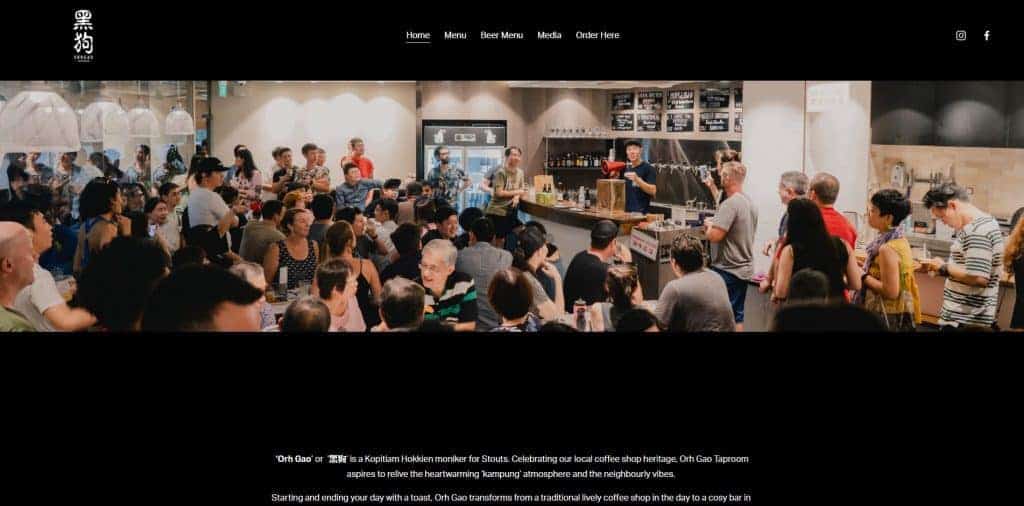 'Orh Gao' or '黑狗' is a Kopitiam Hokkien moniker for Stouts.
A traditional coffee shop by day and a cosy bar by night, Orh Gao started off with mainly serving unique and interesting brew but has since evolved to serving some all-time favorites and classic bar bites.
Celebrating our local coffeeshop heritage, they aim to relive the heartwarming 'kampung' atmosphere and the neighbourly vibes.
They serve a variety of craft beers and a selection of good food such as Gao Vinegar Fries and Rempah Fried Chicken.
Reviews praise the craft beer in Singapore for their carefully curated draught selection. They have a tangy variety of craft beer in Singapore on tap.
12. The Good Beer Company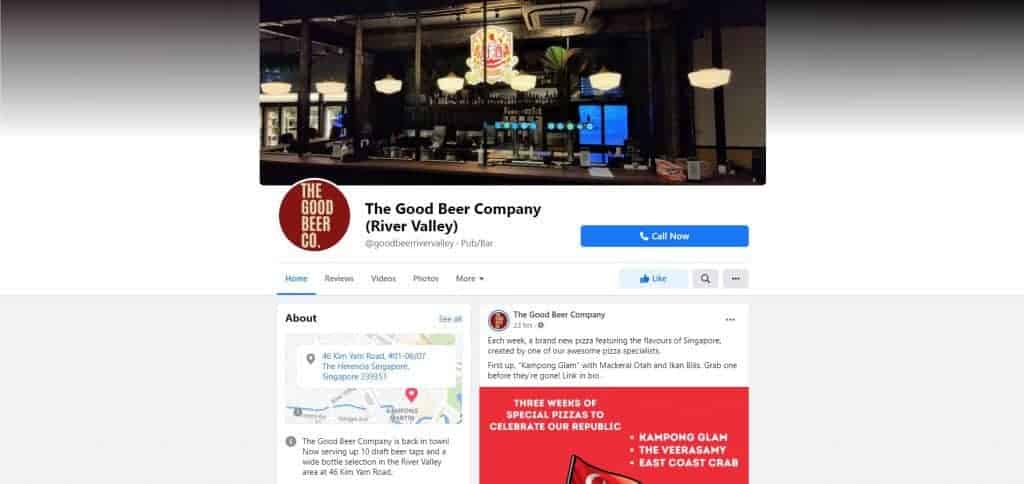 The Good Beer Company serves up to 10 draft beer taps with a wide selection of bottles.
Conveniently located at River Valley, enjoy the ambience with your beer alongside hot, tasty and value-for-money pizza.
Our recommendation is to go for their a Pizza and a Pair of Pints, priced at S$35 nett daily.
Reviews praise the craft beer in Singapore for their friendly staff and lovely restaurant layout.
Conclusion
Do you have any reviews and comments to share regarding our choices for the best craft beers in Singapore?
While SBO is committed to supporting our local businesses, we welcome any feedback and anonymous sharing regarding your experience with the listed craft beers in Singapore.
We hope that this guide will be useful in helping you to make an informed decision when it comes to finding the best craft beers in Singapore.
Explore More Content