9 Best Jazz Bar in Singapore For A Chill Night [2023]
Give yourself a break and head over to any of the 9 Best Jazz Bar in Singapore that we've compiled today!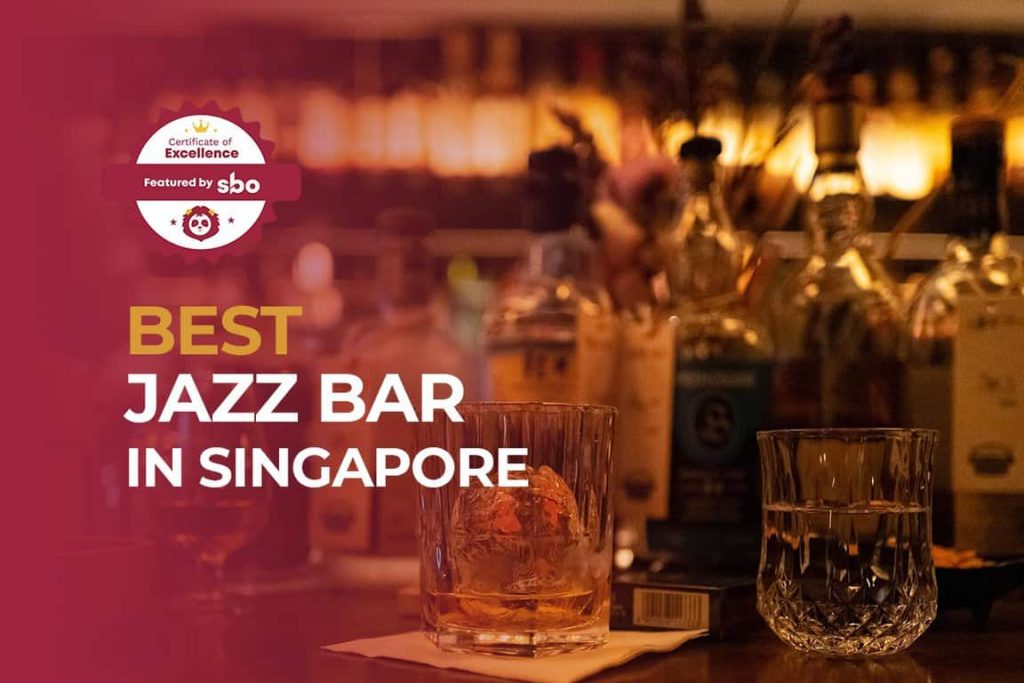 Tired of the long working hours? Stressed about work or just life in general? Give yourself a break and head over to any of the 9 Best Jazz Bar in Singapore that we've compiled today!
With the fast-paced life in Singapore, sometimes it's nice to let your hair down and have a chill night out with your loved ones.
Along with the soothing Jazz music and some food and drinks, you get to enjoy a quality and relaxing time with your friends and family, reliving some stress from the daily hustle.
Since stress is the root of many health problems, the relaxing effect of jazz music can have an incredible healing influence. It physically changes your body by lowering your heart and respiratory rate and listening to music (jazz included) directly after a stroke improves verbal memory, focus, and mood.
With such health benefits, are you tempted to visit a jazz bar now? Read on to check them out!
1. Blu Jaz, Bali Lane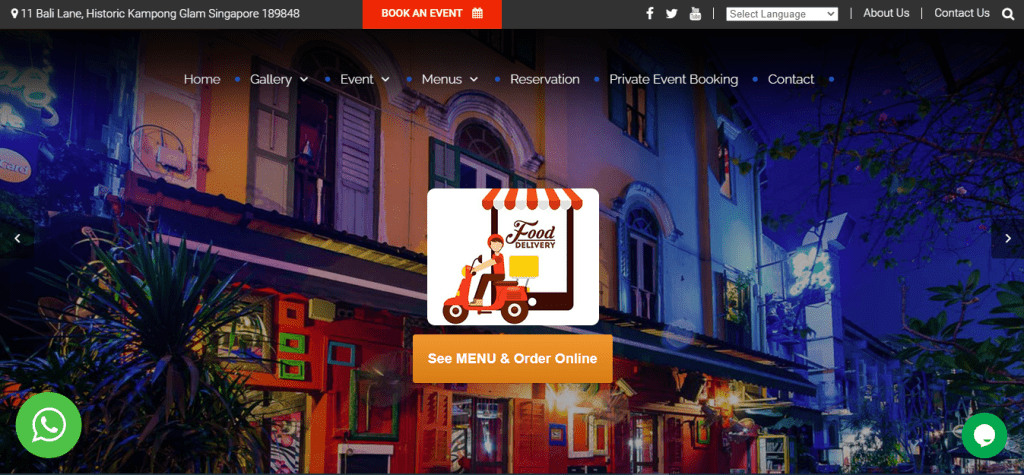 Blu Jaz Café started as a 16 seater Burger joint at No.71 Dunlop Street in Little India in 2004. Next to it was The Inn crowd, a popular backpacker's hostel and a stone throw away Prince of Wales, an Aussie pub cum backpackers. After about 2 years, Blu Jaz moved to their current location at No. 11 Bali Lane in Kampong Glam in 2006 and has been here for the last 12 years.
Along the way, Blu Jaz has grown into a popular hot spot for live entertainment, bursting with great vibes, music, visual arts, and people.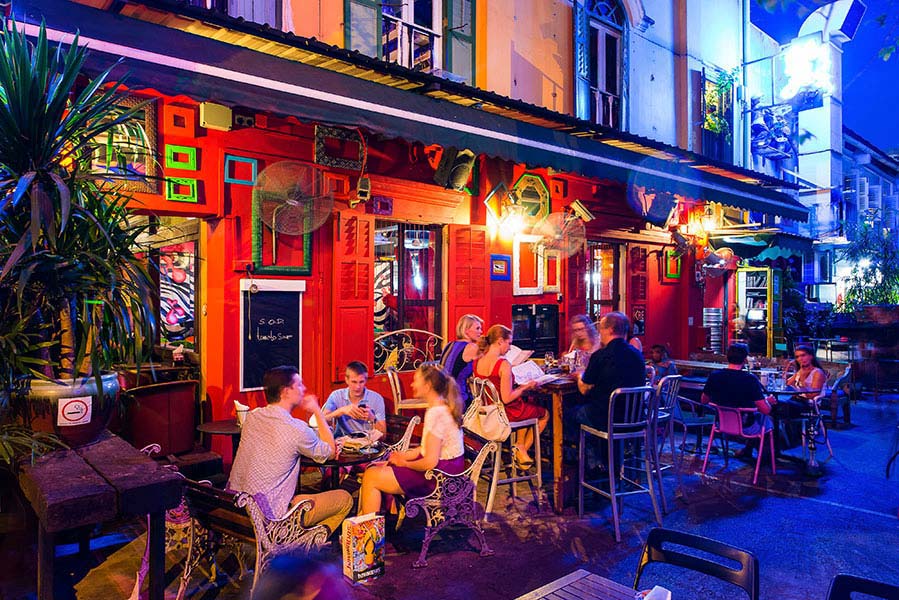 As a company, Blu Jaz group of bars and restaurants have grown to include Muzium Mediterranean Cafe and Piedra Negra Mexican Bar and Restaurant. Blu Jaz and Piedra Negra have recently expanded into Malaysia and its rapid growth has been made possible by the support of their loyal guests and the dedicated team of kitchen, bar, service, housekeeping, sound, and marketing personnel as well as their talented musicians, DJs, and artists.
They take pride in what they do and hope to provide an explosive memorable experience for all their guests.
2. Maduro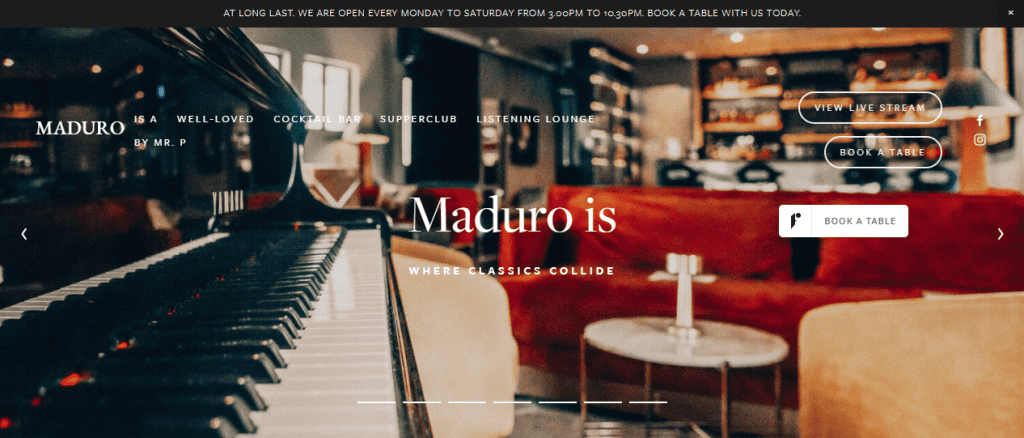 Maduro is owned by Mr. P, both a classically trained pianist and a dogged realist since young. In 2019, P was presented with the opportunity to take over the top floor above all-day French bistro atout. Faced with a blank canvas and Dempsey's lush, leafy tranquil as his backdrop—and only at the age of 64—P, inspired by a lifetime of achievements in circles that couldn't be worlds apart, created Maduro.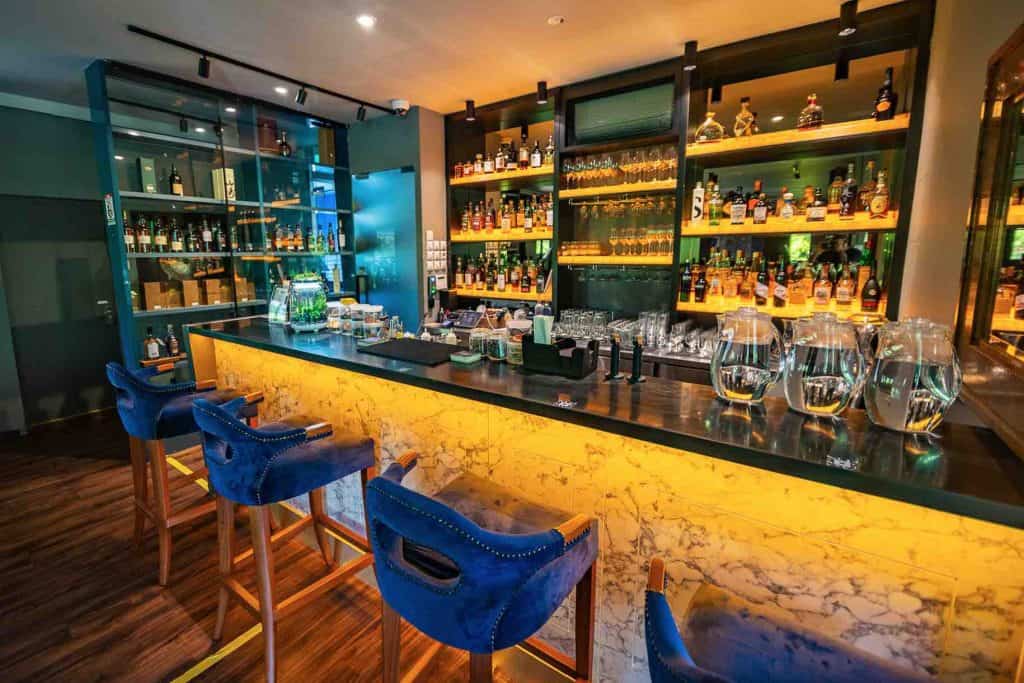 To some, Maduro is a wine and whisky connoisseur's dream come true. To others, a listening lounge devoted to preserving the virtuosity of the classics – both genres and libations alike. To the select few, Maduro is their secret slice of heaven on earth. According to old Spanish etymology, Maduro depicts an act "to ripen, mature".
Revel in the glorious acts streamed live from Maduro, strike up a conversation with the musicians in real-time, get lost in their growing collection of past highlights. Take all the time you need, and when you're ready, you know where to find head to.
3. Astor Bar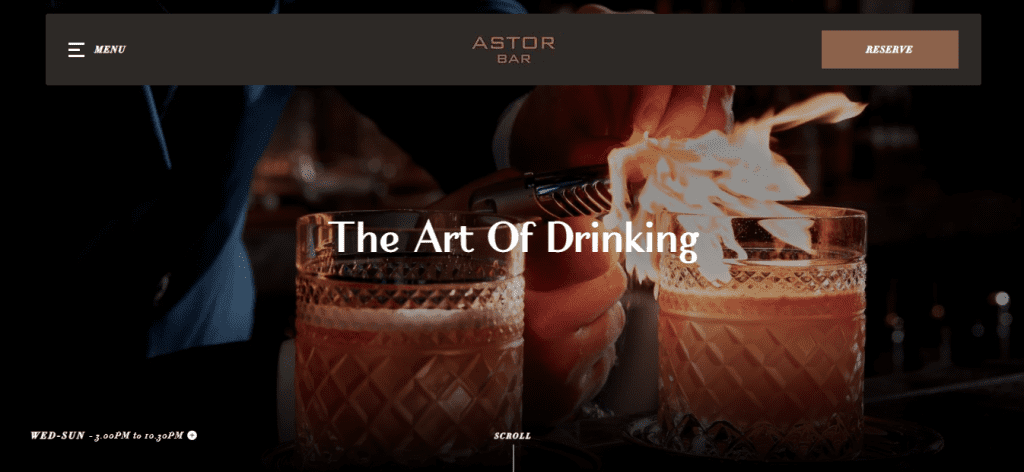 Named after St. Regis' founder John Jacob Astor IV, Astor Bar exudes an aura of sophistication and elegance where time-honoured ceremonies and infusions are savoured by our guests from around the world.
Located behind a magnificent double-story high brass door on one side of The St. Regis Singapore rotunda, this cocktail bar celebrates the captivating drinking rituals of New York City high society.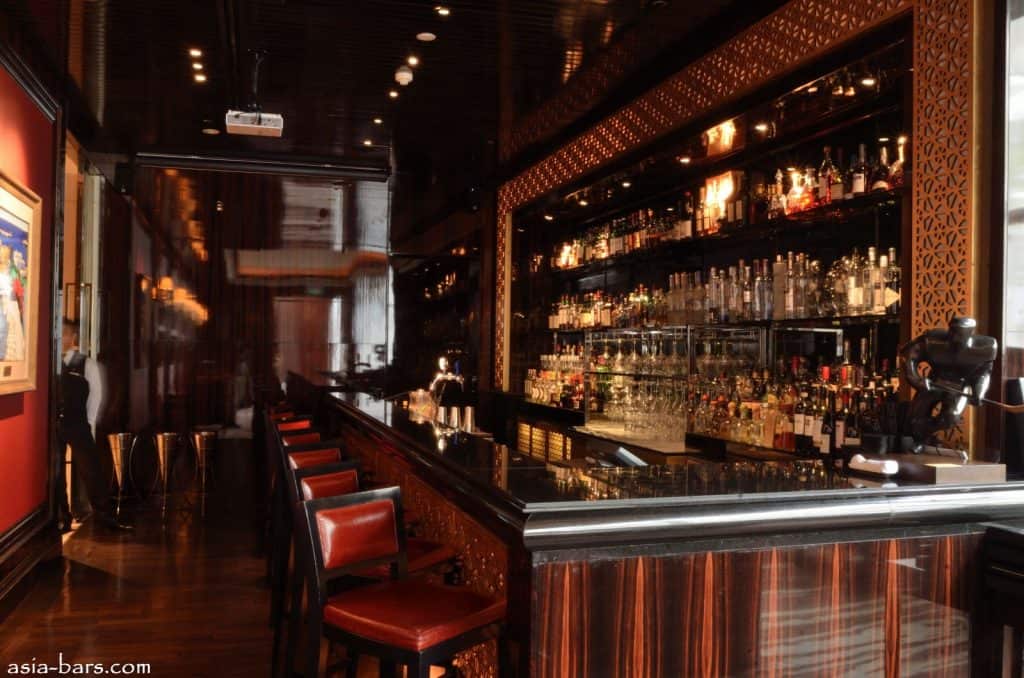 Within the walls, masters of mixology guide you on sensory journeys through their bespoke cocktail list, refined selection of champagne, and a curated selection of top-shelf spirits, all framed by the grandeur and elegance of The St. Regis Singapore.
Guests are welcomed to participate in their signature bar's daily rituals, from the elegance of their Violet Hour Martini to Bloody Mary and a cocktail menu evoking the vibrant history of John Jacob Astor's beloved Manhattan.
4. STAGE, Live Music & Restaurant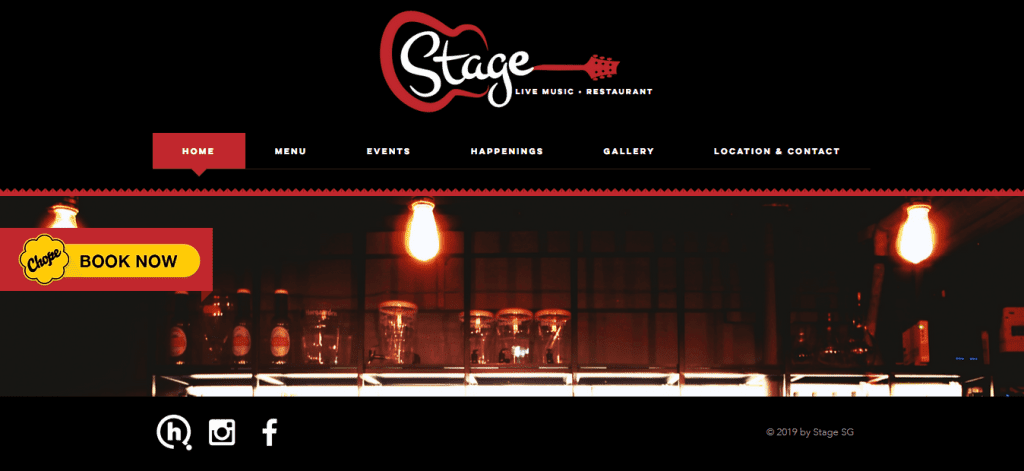 Centrally located within the hip enclave of Prinsep St, STAGE is a great destination for dinner or chilling out while enjoying live acoustic music in a chic, rustic environment. Besides being a dining destination, this is a great place to host corporate or private events. STAGE has all the elements necessary for events such as a stage, AV/PA system, projector, WIFI, and an array of cuisines.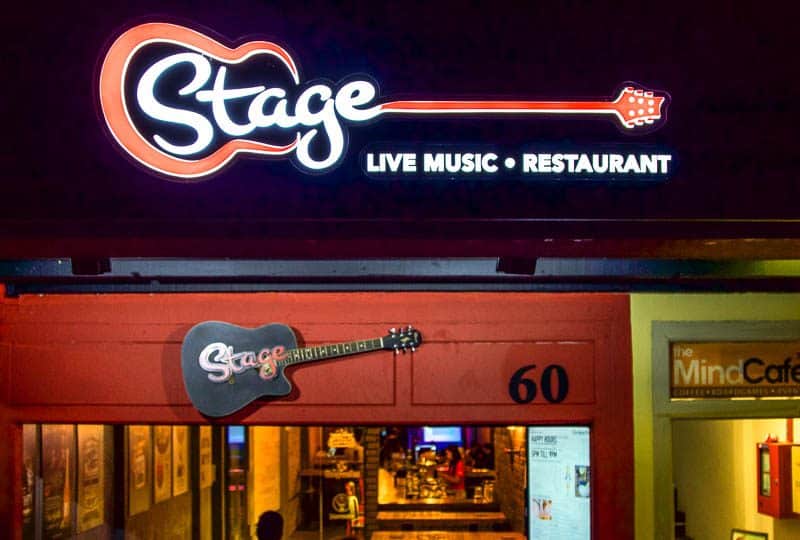 With more than 160 reviews, many had a pleasant time there. Be it the food, ambience, live music, all were praised to create the cosy and welcoming aura of the bar. Many were in awe as the food served there was full of flavour and the staff was friendly and responsive to their requests. A place I would like to try with my loved ones!
5. Bob's Bar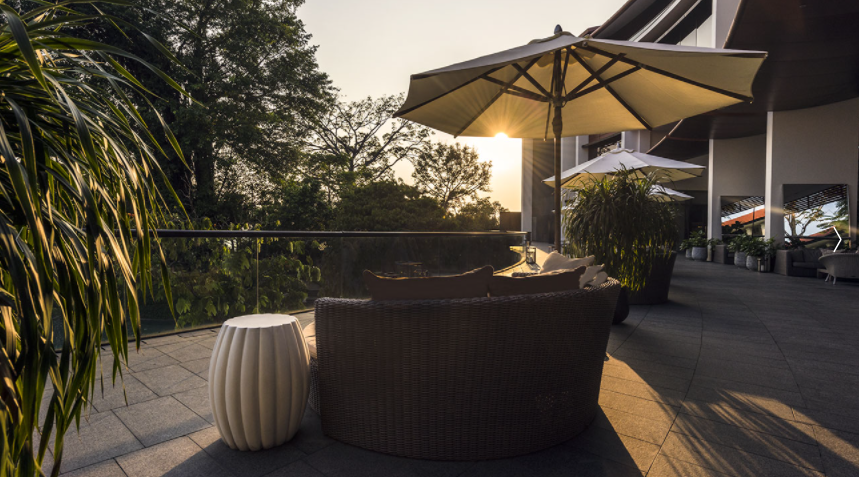 Bob's Bar is an idyllic space set amidst a lush colonial setting, embracing the spirit of laid-back authenticity.
Creating a sense of place by taking inspiration from the sights, sounds, and colours of Sentosa's tropical forest, their cocktails feature a modern approach to flavour combinations and are a pledge to sustainability.
You can even catch the panoramic views of the sunset there!
Join them every evening at 6 pm for their Bosun's Call, where their bartenders will be giving out tasting rum infused with pineapple and small bites, a nod to the hotel's naval tradition.
If you're heading to Sentosa for the weekend, why not check them out for a nice end to the day?
6. Simply Jazz by Tin Box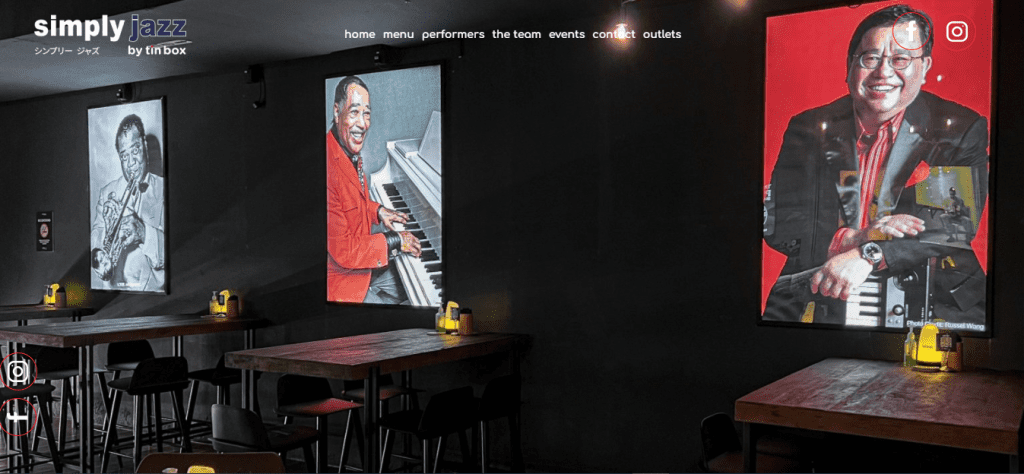 "A platform for all Jazz musician to showcase their music, Simple Jazz is an epicenter of Jazz for all local and international Jazz music lovers. On top of our curated Jazz content, we are also serving good food and drinks to complement the great music."
Led by a well-rounded team from their bar, kitchen, service and guest relations, their team is instrumental in alleviating your Tin Box experience. In line with their quest to create memorable experiences, Tin Box's Guest Relations Team strives to meet the guests' needs.
From managing reservations and dealing with queries striking up friendly chats, the team ensures every guest leaves with a smile and lasting memories.
7. The Southbridge Hotel Restaurant and Whiskey Bar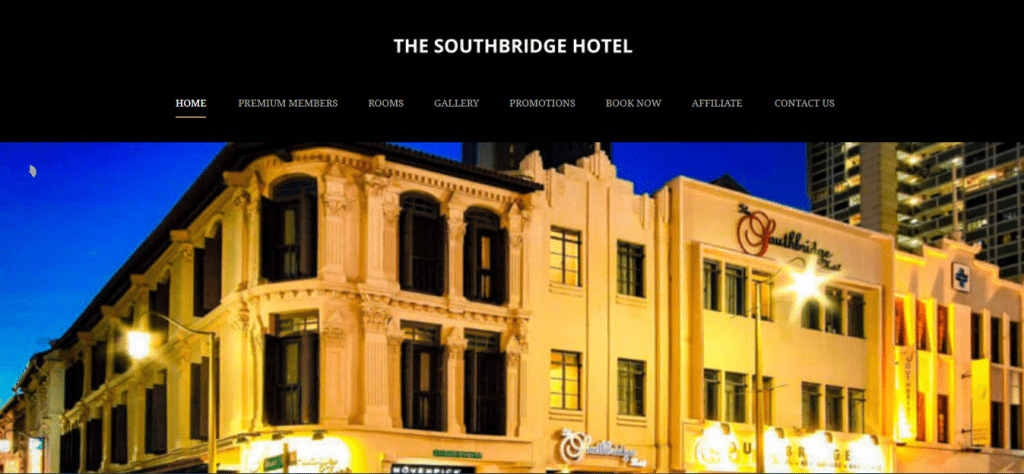 The Southbridge Hotel is a boutique hotel situated in the heart of Chinatown, making it an ideal location for business travellers and leisure-seeking individuals. Their rooms offer a harmonious blend of modern fittings and luxurious linens. The Hotel is also located within Singapore's Central Business District and a short walking distance to the Chinatown Mass Rapid Transit Station, providing easy access to major tourist attractions.
The Southbridge Hotel houses not one but two bars. Sip super chilled craft beers, wines, or cocktails while watching the world go by in their open bar or enjoy a tipple from their vast selection of premium whiskies in the beautifully decorated air-conditioned live music lounge.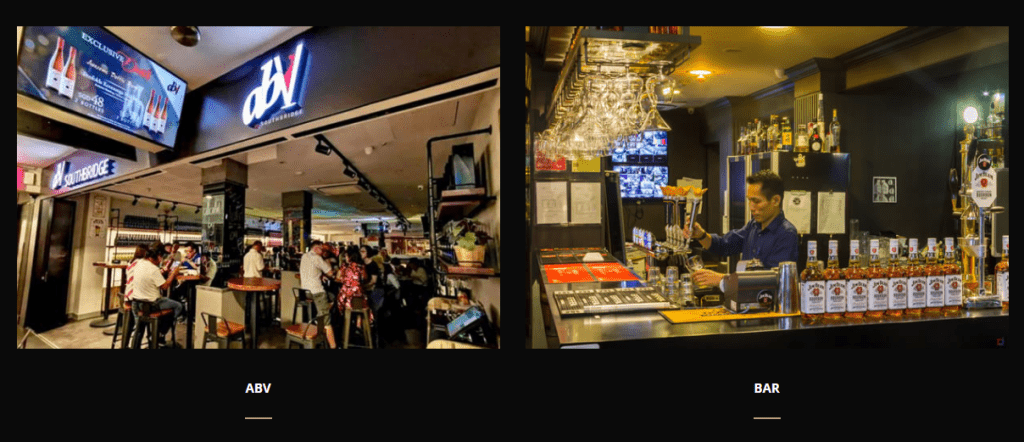 With close to a thousand reviews, many recommends sitting outside for a quiet and chill time with your loved ones. A reasonable price for the variety of delicious food served is definitely a bonus for many!
8. Monti At 1-Pavilion Italian Restaurant and Rooftop Bar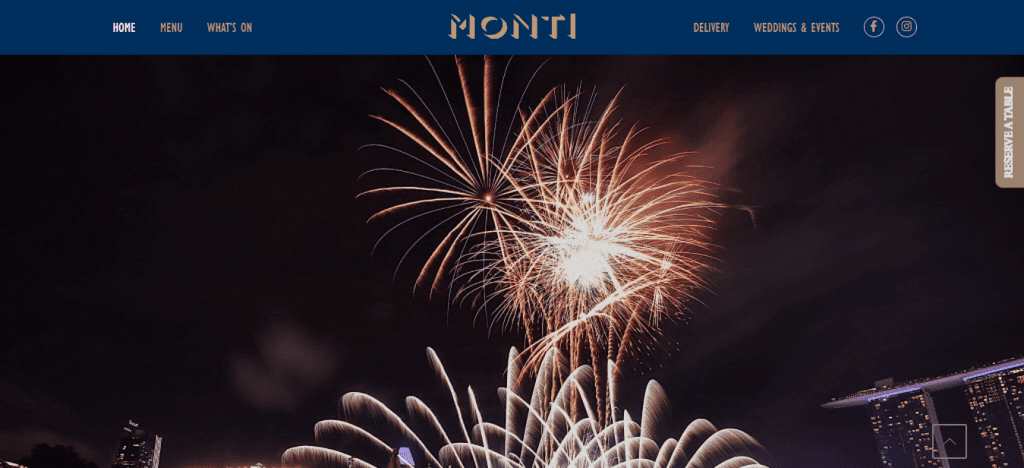 Monti offers the glamour of a city rooftop for after-work aperitifs – Monti's a jackpot of an Italian restaurant. One can enjoy beer, wine, and cocktails in equal measure here. Sweeten it all up with a reliably compelling view of the Marina Bay skyline, one of the best happy hours in town, and a solid tapas menu that spans from small plates of gussied-up snacks like truffle-dusted fries to made-to-order pizzas blanketed with fresh Mozzarella.
Monti believes that the best things, like most things, begin with a conversation. So gather the folks and grab a pre-dinner aperitif on our rooftop respite or indoor lounge!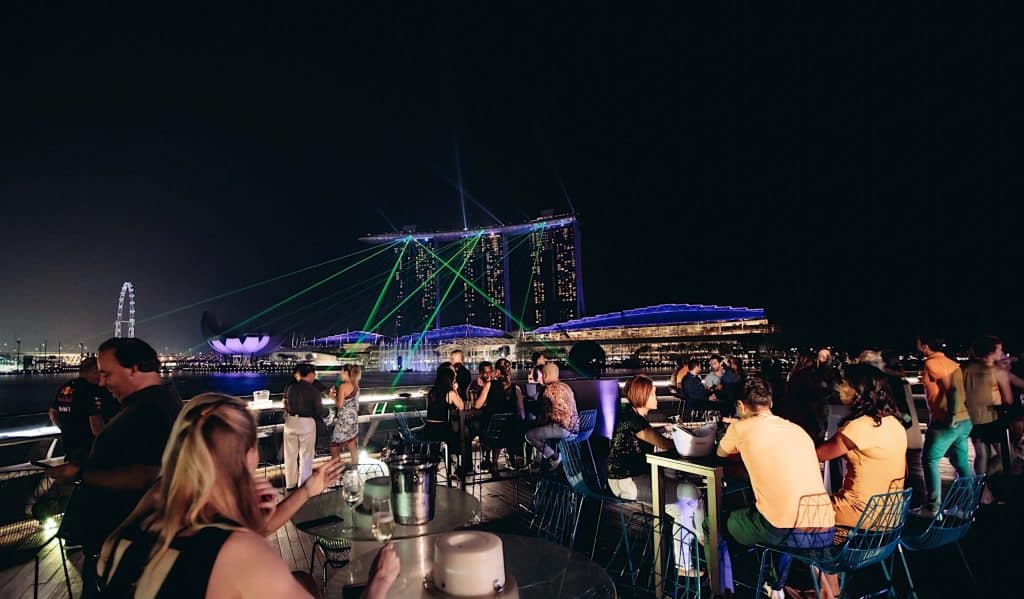 With an extensive wine list, a refreshing cocktail selection that spans from classic long, easy-drinking libations to one-of-a-kind creations and the best happy hours in town, look no further as Monti's rooftop bar's where the best seats in the house are.
Life is dazzling at the Bay's crowning jewel – clink on to the finer things in life as you come to face with a sweeping view of the glistening city skyline at Monti now!
9. The Bar at 15 Stamford
Singapore is not only known for its rich food culture but also has one of the most exciting bar scenes worldwide. The Bar at 15 Stamford has certainly raised that "bar" with its extensive range of rum varieties, cocktail classics, and new artisan and bespoke creations that will seduce sophisticated connoisseurs and cosmopolitans alike.
Head down at 8 pm to hear the bell ring, not last orders, but time for new cocktail delights there!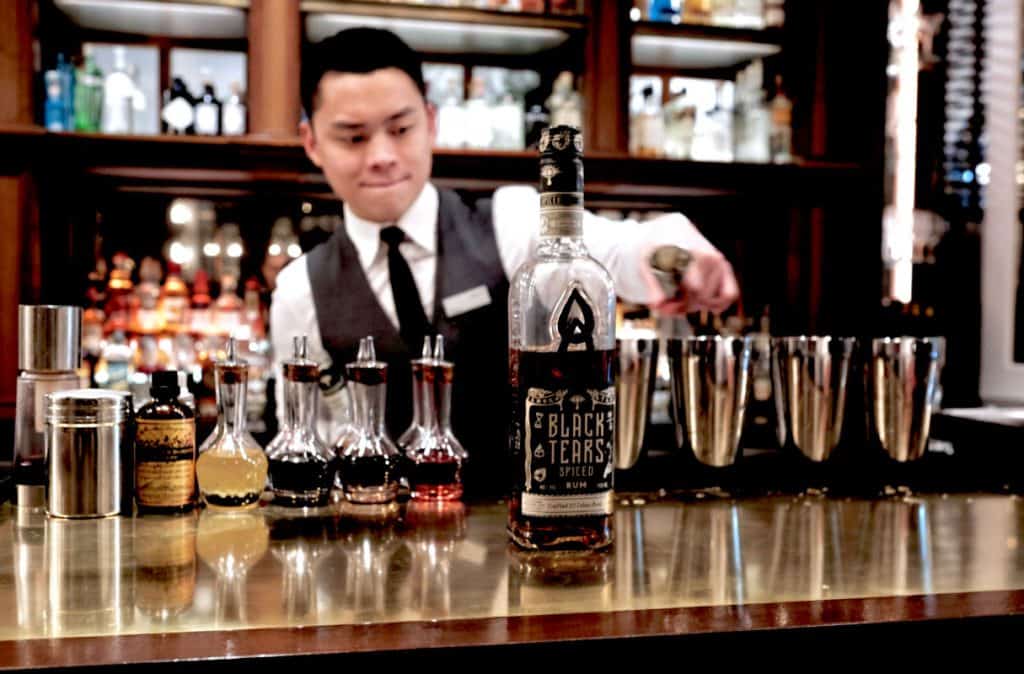 Reviews praised its atmosphere as well as its rum collection, which is said to satisfy all rum lovers. Besides that, the Bar at 15 Stamford has also been mentioned in several articles as one of the best bars in Singapore!
Featured Image by Jibril Wang on Unsplash
Explore More Content