9 Best Bistro Bars in Singapore for a Great Night Out [2023]
Here's our pick of the best bistro bars in Singapore for your next food adventure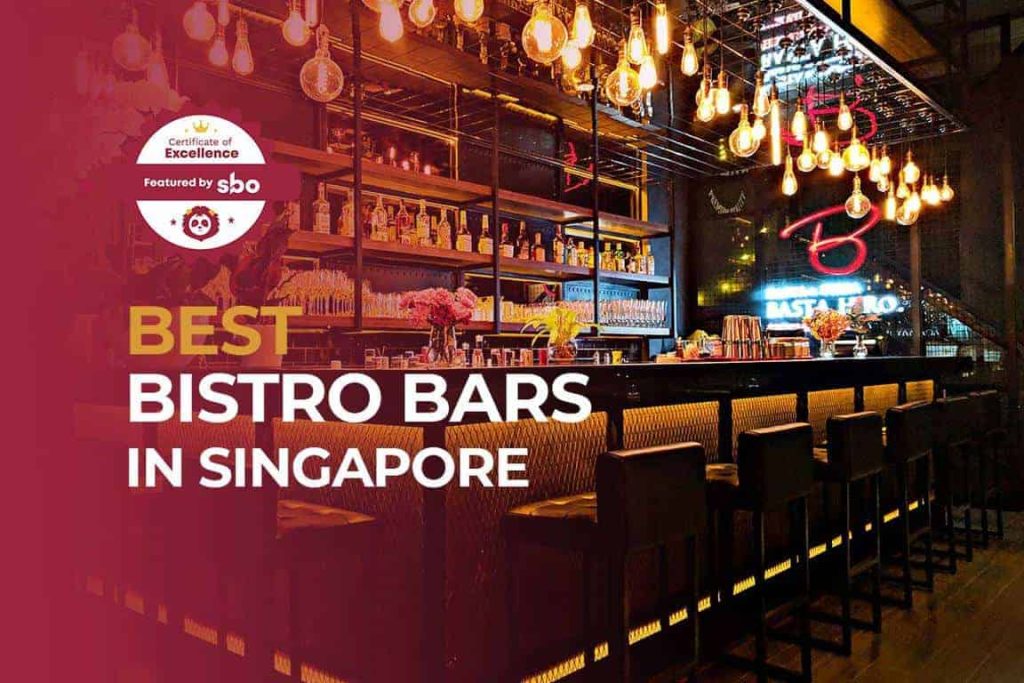 We all have our go-to bistro bars on occasions when we want to catch up with friends over a pint, or settle for a cosy date night or even celebrate the end of a stressful day.
Ideal for nights like those, you definitely should explore our list of the 9 best bistro bars in Singapore to find better options for your favourite comfort food and get plenty of booze on demand.
We're sure that these places encompass the conviviality, hospitality, and fantastic food and drinks that you are looking for. Here are the best bistro bars to drink in Singapore right now – you know you deserve at least one round.
1. Third & Sixth Bistrobar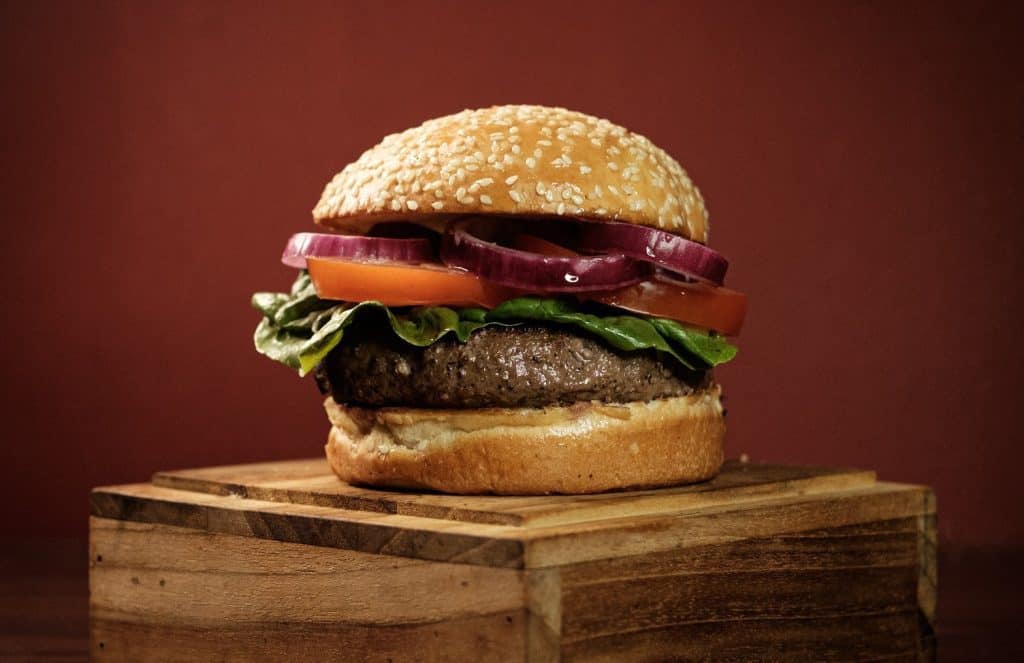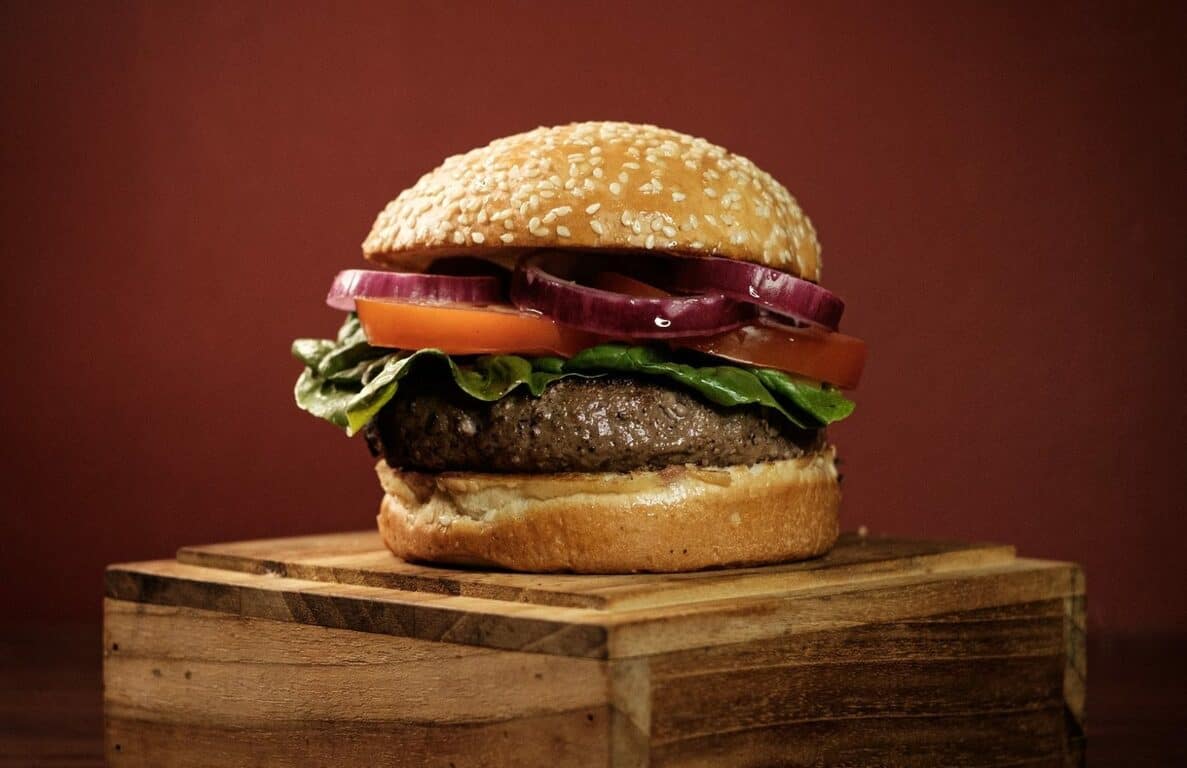 If you're after one of the best bistro bars in Singapore, you don't have to look very far. Third & Sixth Bistrobar is located at 36 Seah Street and is the ideal place for those who prefer a quaint place to chill out. You'll love their sinful and tasty burgers, easily washing them down with great alcohol, and you'll absolutely adore their choice of balls-out 90's music.
Reviews marvel at the juiciness of their patties, recommending No.36 as a must-try burger. There are many games to play and great happy hour promotions. What's there not to love?
2. Cheval Cafe | Bar | Bistro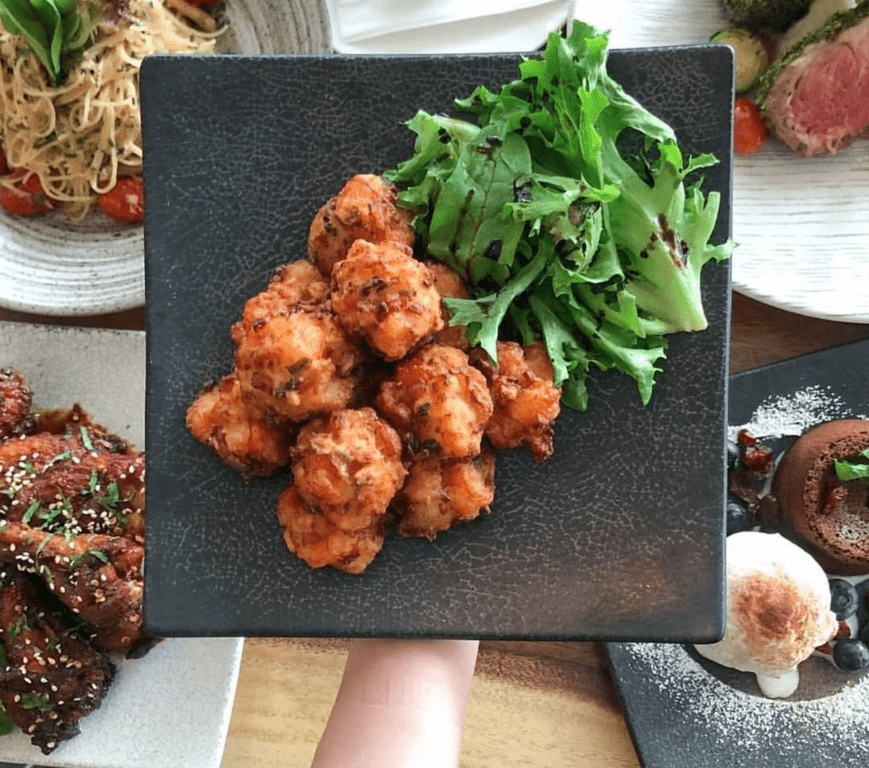 If you're looking for a laidback Bistro Bar, Cheval Cafe Bar Bistro is the place to be. Its first outlet, Cheval Cafe is nestled in the tranquil Singapore Turf Club Riding Centre, while its other outlets opened up in Payar Lebar and Tai Keng. Their homely and delectable bistro food can be enjoyed with their Craft Beers and Guinness Drafts!
Reviews love that the outlets act as peaceful getaways away from the typical hustle and bustle of the Singapore scene. A pro-tip is to call ahead to check how crowded the place is, but otherwise, service is fast and friendly. Most patrons also mentioned that the food is delicious and the bistro is worth the travel, to enjoy your drinks with good vibes.
3. Lighthouse Bistro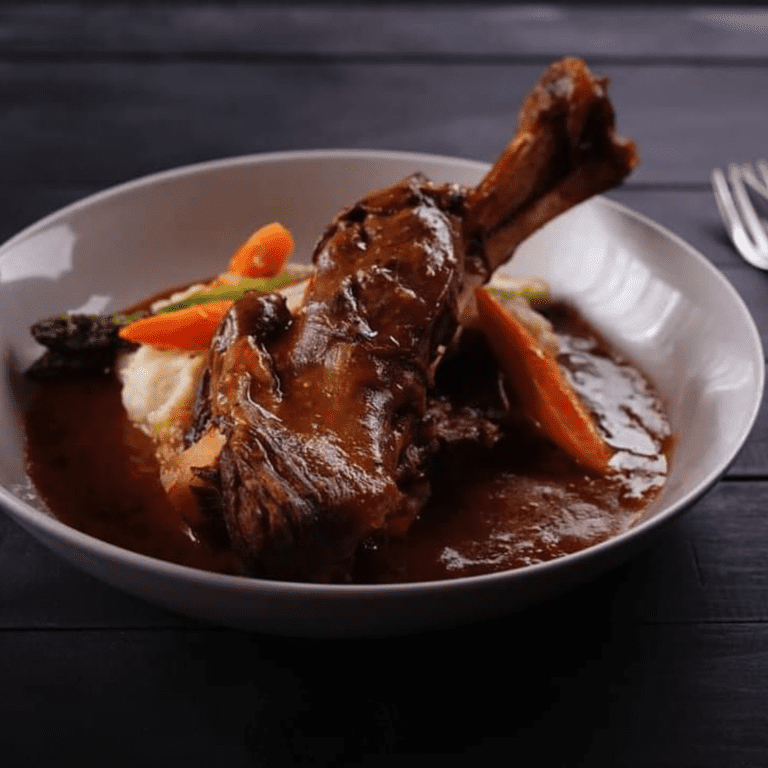 Be prepared to be dazzled by the distinctive and innovative fusion cuisine served at Lighthouse Bistro. You will certainly appreciate the creativity you see in how they fuse different cultural dishes into popular Western delights. Essentially, you get a semi-fine dining experience at the price of a bistro!
Reviews show that patrons vow to go back, clearly impressed by their delightful meals with impeccable service. Customers also recommend making reservations a few weeks in advance as they're fully booked most of the time.
4. 1 Tyrwhitt Bistro Bar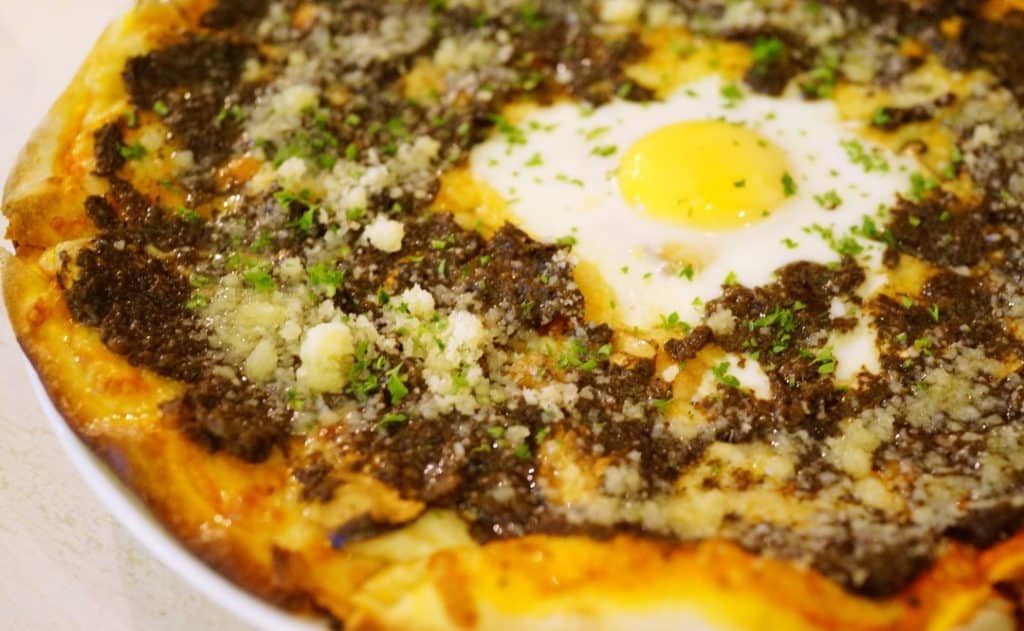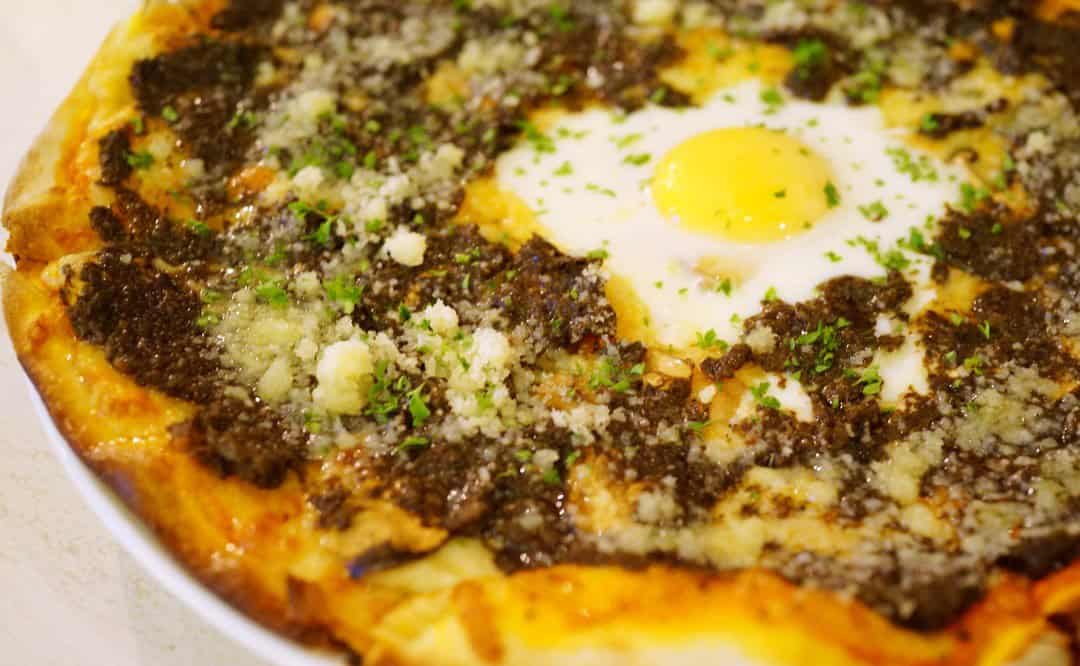 Just a football's kick away from Jalan Besar Stadium, 1 Tyrwhitt Bistro & Bar treats their customers to predominantly Italian cuisine and an impressive lineup of drinks. It's a beautiful place to simply wind down no matter the occasion.
Reviews are amazed by their pizzas and drinks – recommending their Black Truffle Egg pizza. It's always a good thing when reviews praise their staff for being helpful and friendly. So join the throngs of people who can't wait to visit this bistro, and mark this place down to visit this weekend!
5. Praelum Wine Bistro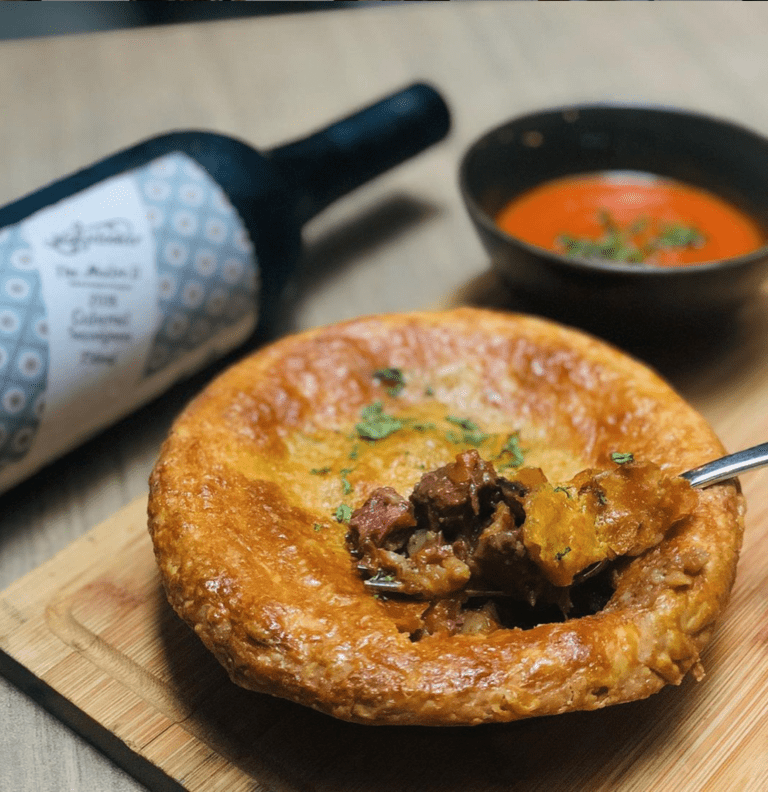 Heading the Bistro is Gerald Lu, two-time National Sommelier Champion and current President of the Sommelier Association of Singapore. Cooking up the Sommeliers' whims is Chef Tan and Low who helm the stoves. Their combined expertise translates into an enjoyable experience when you wine and dine here. If you're an avid wine aficionado like the founder herself, come down to have a tipple or two at the Bistro.
Much of the reviews acclaim its extensive variety of wine and delectable European food. The bistro is also well-loved for its grilled octopus, among many favourites, and is definitely worth the trip for any happy occasion.
6. J Bistro @ 45 Syed Alwi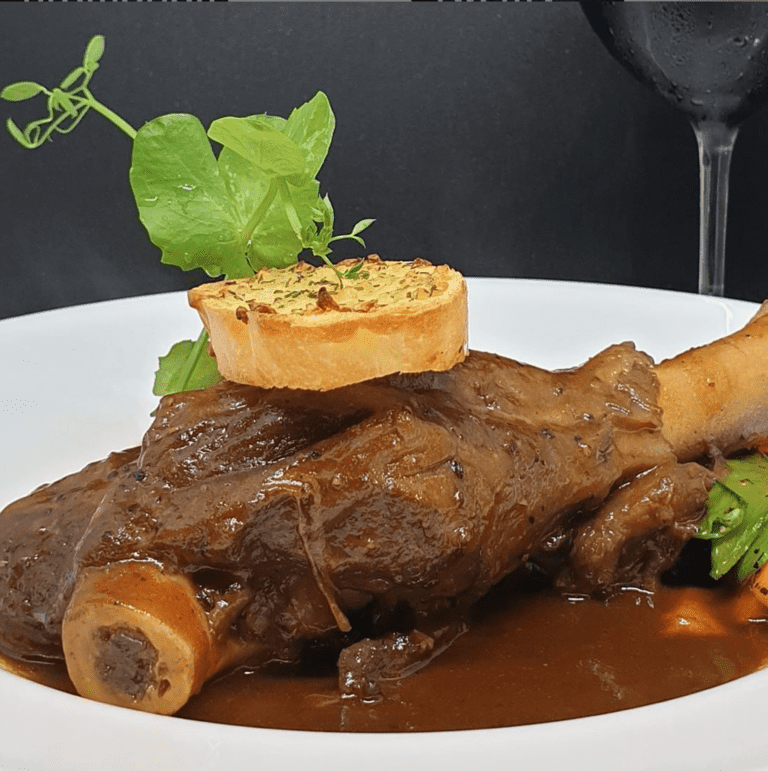 With a light modern decor, cool music and casual ambience, J Bistro give @ 45 Syed Alwi will give you a comfortable, relaxed space to unwind away from the bustle of Singapore. They offer a wide international menu of Fresh Lobsters, Live Oysters, Pasta, Grills, Burgers and Asian and Vegetarian dishes, with an extensive selection of beverages from European Coffees and Teas to Draft and Craft Beers, Wines and Spirits.

Reviews hype up the bistro, with the consensus that this is a great place to come with friends for some good whiskey and great food with eclectic concepts. The hospitality of the staff also impresses anyone who comes through their doors.
7. Thunderbird Bistro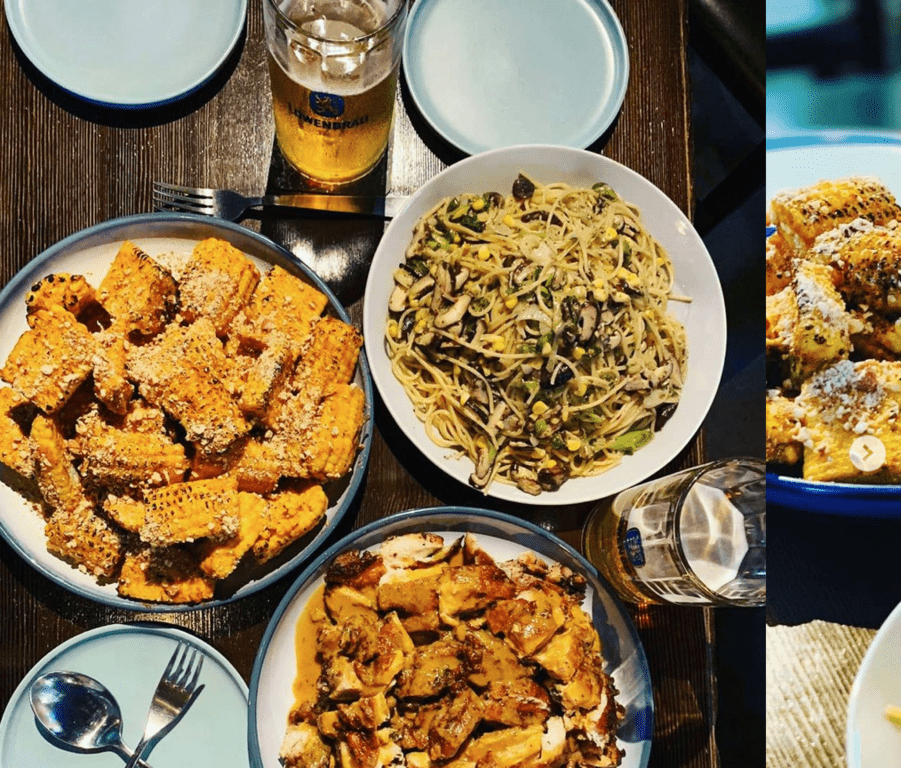 Situated along the Singapore River, Thunderbird bistro serves up contemporary Asian Latin fusion cuisine with a twist and pours the best brews. For the adventurous, there is a plethora of cocktails and an entire spirit library to choose from! Check out their full menu, and we're sure there's plenty of great food and drinks that suit your tastes.
Reviews talk about how the bistro itself is reminiscent of an old-school bar, and how they are happy with their excellent service and interesting craft beer. You'll be spoilt for choices for drinks and food, which leaves you begging for a second plate.
8. Mugshots Bistro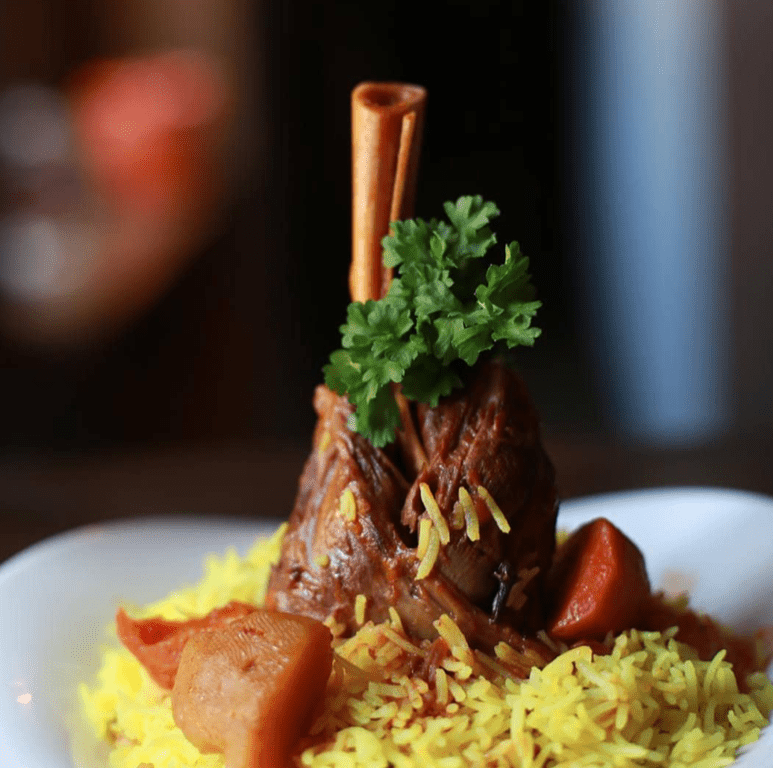 Taste your way through their menu, which melds together Western, Persian and Kerala influences. Each dish is carefully curated with your taste buds in mind. If you're ready to try something new, Mugshots Bistro will bring you along on an exciting culinary journey that keeps you coming back for more.
Reviews share that the bistro has an amazing selection of beer and cocktails and highly recommend their Kerala Beef Fry. So go on down for an immensely satisfying dining experience and a lively atmosphere, leaving you to have a fantastic night out!
​9. Sixteen Ounces Craft Beer Bistro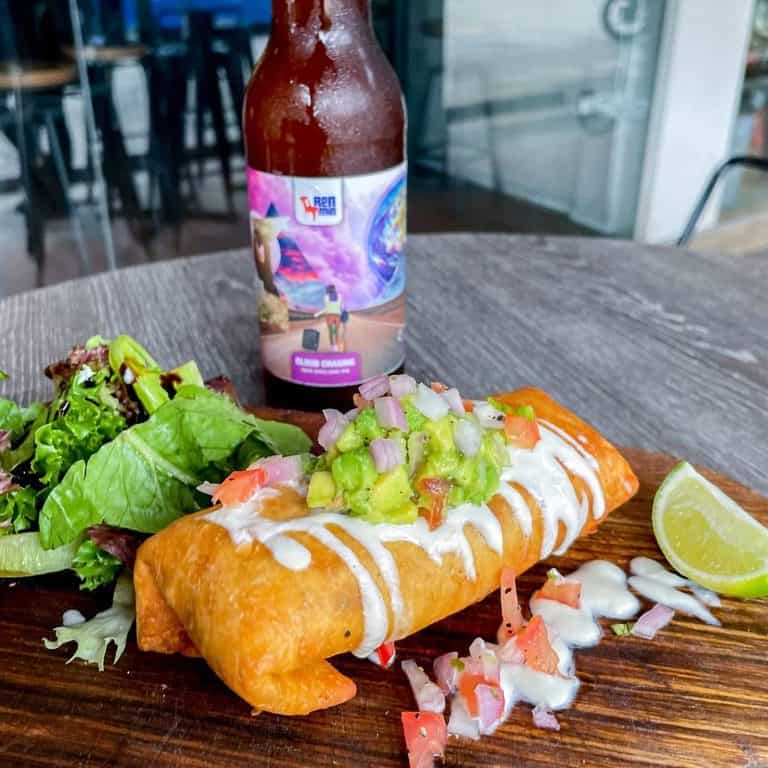 Sixteen Ounces is located in the nooks of the Western part of Singapore, located right beside the historical truss bridge of The Green Corridor. Serving up 8 regularly rotating craft beers on tap, paired with local fusion delights by Taco Mantra, there is also a rotating variety of over 40 bottled craft beers, craft ciders and organic sodas from all over the world.
Reviews emphasise how perfect the place is to just simply chill with friends! Most patrons feel that the dishes are reasonably priced and there are great bar snacks to go along with the drinks. When you're here, you can expect to love the drinks so much, and before you know it, you're going for more rounds. Just don't blame us for the headache the next day.
Conclusion
Whether you're in the mood for a quieter place with chill vibes or a bistro with a lively and bustling atmosphere, we've picked out the hottest bistros that are taking their place as the legendary stalwarts of the drinks scene in Singapore.
Spoil yourselves this weekend by visiting any of the 10 Best Bistro bars in Singapore for filling fare that doesn't skimp on robust flavours, great hospitality, and good times.
While SBO is committed to supporting our local businesses, we welcome any feedback and anonymous sharing regarding your experience with our recommended 10 Best Bistro bars in Singapore.
Craving for a particular cuisine? Try sumptuous food from Italian restaurants in Singapore at an affordable price!
Featured Image by Q.U.I on Unsplash
Explore More Content