10 Best Steak in Singapore to Meat Your Expectations [2023]
Let loose your starving bellies as we bring you the 10 best steak in Singapore that are definitely a cut above the rest.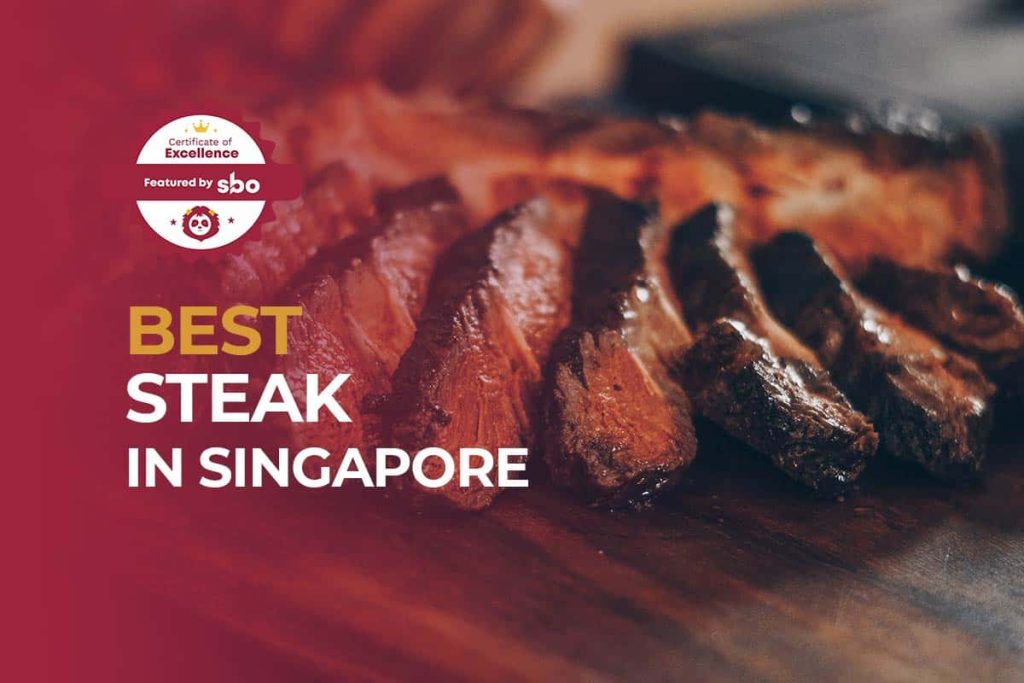 What makes the perfect steak?
Is it the tender, meaty explosion of juices and flavour, or that breathtaking sear, whereupon a clean slice reveals a perfect pink hue with a tinge of red?
Different people have their personal favourites, including the cut of beef, the doneness and ratio of fat to lean meat. Cooking a piece of steak masterfully requires plenty of skills and experience, and it's definitely not a piece of cake finding a place that does this right.
To spare you the trouble, we've compiled the 10 best steak in Singapore for a sizzling night out.
1. Bistecca Tuscan Steakhouse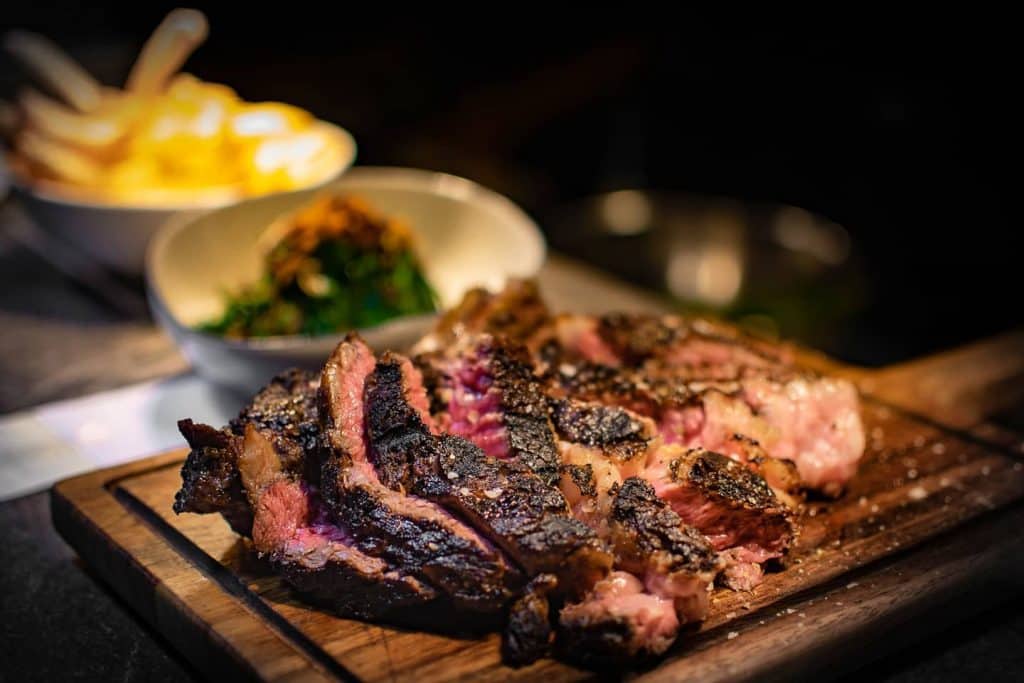 Named after the Italian word for steak, Bistecca Tuscan Steakhouse serves up traditional Tuscan sharing steaks alongside authentic Italian cuisine. Its signature dish, the Bistecca alla Fiorentina, is a plump cut, chargrilled T-bone steak made for sharing.
Steaks are seared to perfection over a flaming high-temperature wood-fired grill that yields its crackling charred crust. Together with its soft and succulent centre, it delivers a gastronomic experience. Celebrate special occasions with friends or family at this cosy venue with multiple private spaces!
We think that the Executive Set Lunch (from $45) is an affordable course that lets you taste the highlights of the establishment, while the a la carte options like the Costata ($198), Agnello ($78), Burrata ($40) and Seppia Spaghetti ($44) sound absolutely enticing.
Reviews commend the exceptional alfresco setting, affordable prices, and complimentary cake and bread for special occasions for that extra touch.
2. Fat Belly Alternative Steakhouse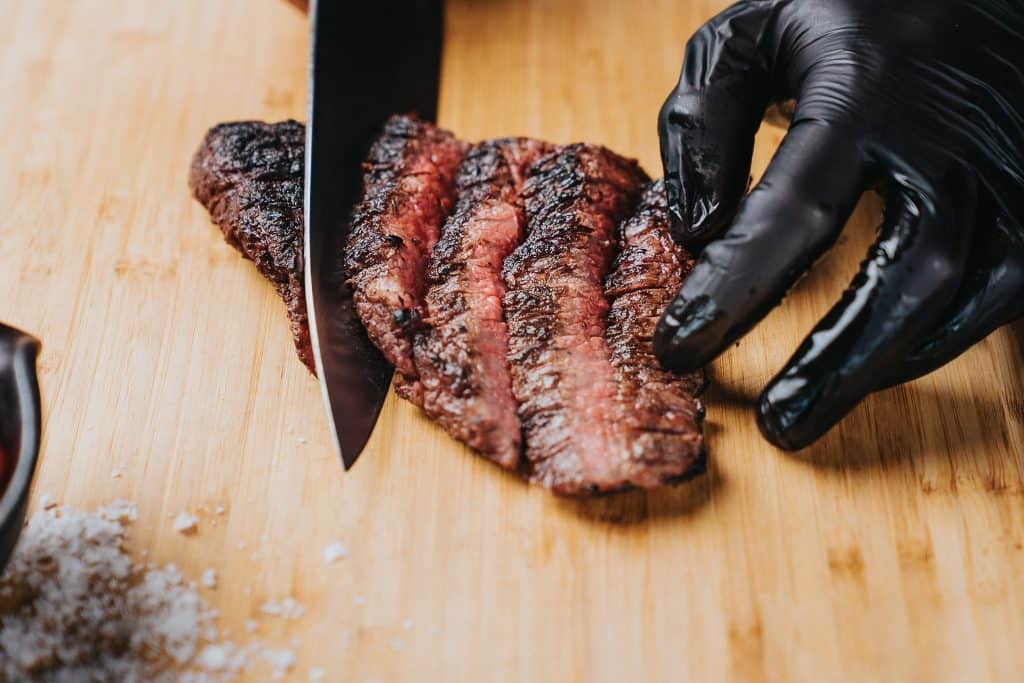 Fat Belly Alternative Steakhouse is a speakeasy-style steakhouse with an unconventional mission to serve alternative, lesser-known cuts of beef – hence its name. The first in Singapore to do so, it takes the road less travelled with an unusual approach to beef through its usage of cuts typically not regarded as steaks.
It obtains the different secondary cuts of meat from different regions worldwide so you get a worldly taste right here at home. Our recommended picks from the a la carte menu are the Duck Rillettes ($10), 200g Icon Wagyu MS 4/5 Petite Tender ($30), Homemade Porchetta ($32) and Burnt Basque Cheesecake ($12). If you're dining as a duo, you can also opt for the Set for 2 ($168).
Reviews mention its juicy, tender and well-executed steaks, generous portions and attentive service.
3. WAKANUI Grill Dining Singapore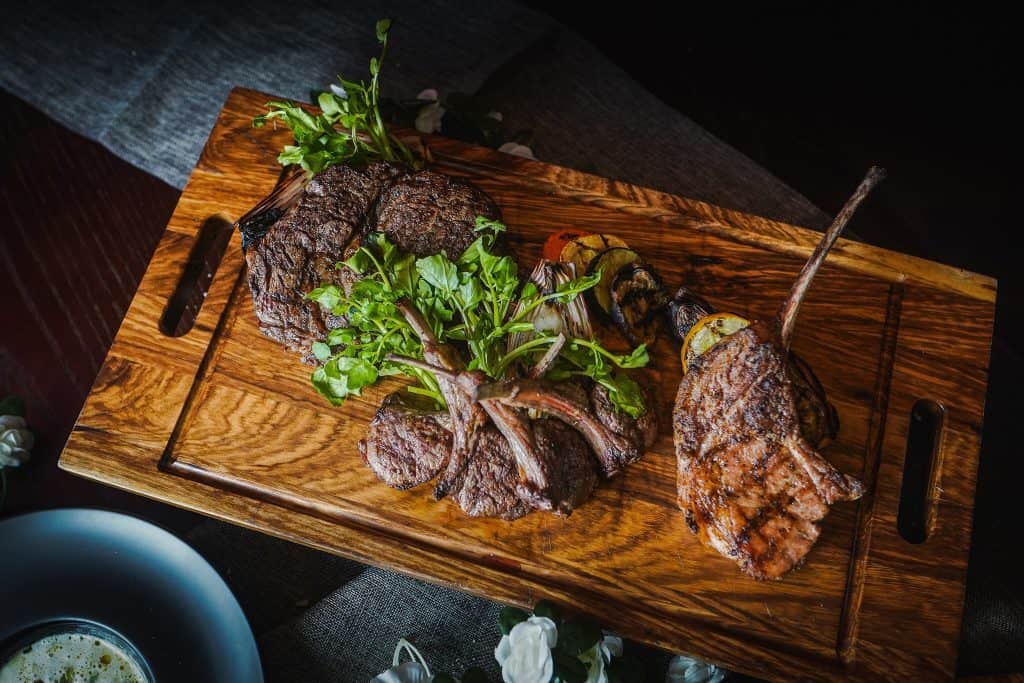 What happens when a marriage between New Zealand beef and Japanese cooking takes place? You get WAKANUI Grill Dining, a unique concept originated from Japan a decade ago. This steakhouse specialises in beef and lamb from New Zealand, specifically the signature Ocean Beef Bone-in Ribeye steak, Grass Fed Fillet and Spring Lamb all over smoky Japanese Bincho-tan charcoal.
This distinct grilling technique draws out the original flavours of the meat, only done by grilling masters who have perfected the art. This dining establishment at the West Tower of Marina One has an intimate setting with 86 seats and three private dining rooms.
The menu comprises plenty of eye-catching choices, like the Premium Steak Sandwich ($38), 150g Ocean Roast Beef ($54), Kagoshima A5 Wagyu Fillet (from $118), 1.5kg Pure Black Angus Beef Tomahawk ($288) and Kisetsu, a cool degustation-style menu specially curated by the Executive Chef.
Customers were blown away by the perfectly done steak and lamb, extraordinary service and quaint setting as seen in the reviews.
4. Burnt Ends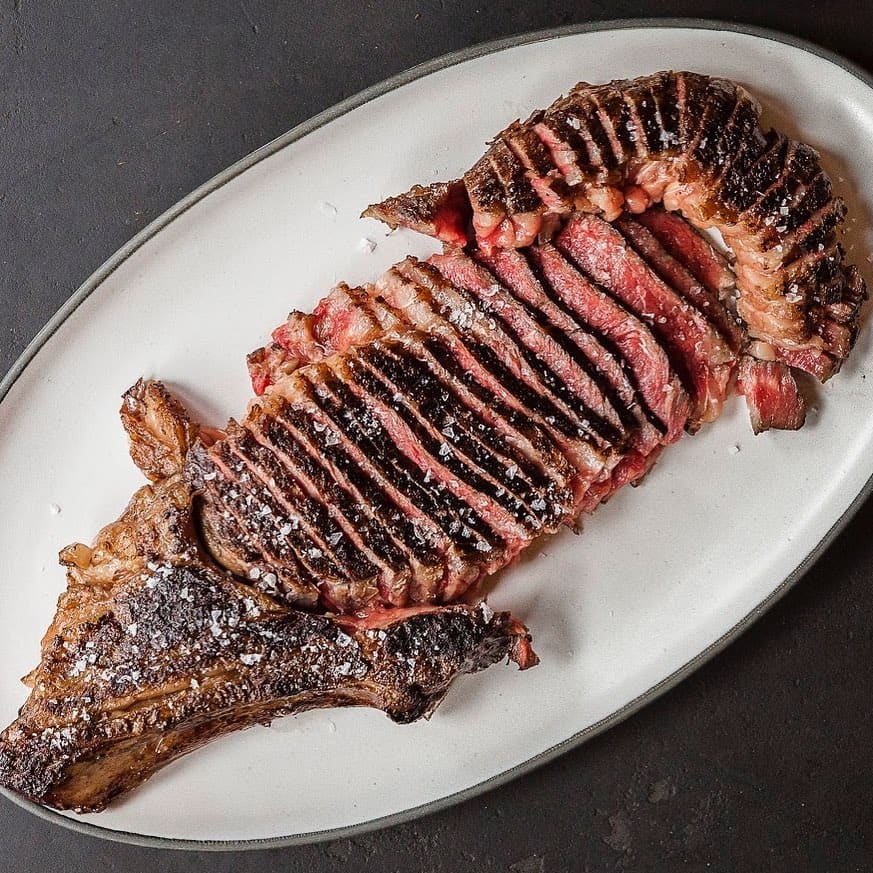 Step into a roaring sight at Burnt Ends where you'll be warmly greeted by 4-tonne custom built wood-burning machines where temperatures climb up to 950 degrees celsius during the busiest times of the day.
This one Michelin-starred contemporary barbecue restaurant sports an open-concept kitchen so you can peer at the chefs' amazing display of cooking while you wait for your dishes to be served. Dining here is a thrilling experience you'll want to share with that special someone.
The menu changes daily, so be prepared for a fresh surprise whenever you dine! Some scrumptious dishes include the Grilled Norwegian King Crab with Garlic Brown Butter, 400g Beef Tenderloin, 400g Kagoshima A5 Striploin and the Steak Sando. If you have a craving for something sweet, you can also grab some pastries from the bakery, like the famous Doughnuts with plenty of flavours to choose from.
Reviews rave about the gastronomic experience, welcoming service and stellar food quality. Although the menu changes, you can still request your all-time favourites to the chefs!
5. Tomahawk King by StuffedWingLab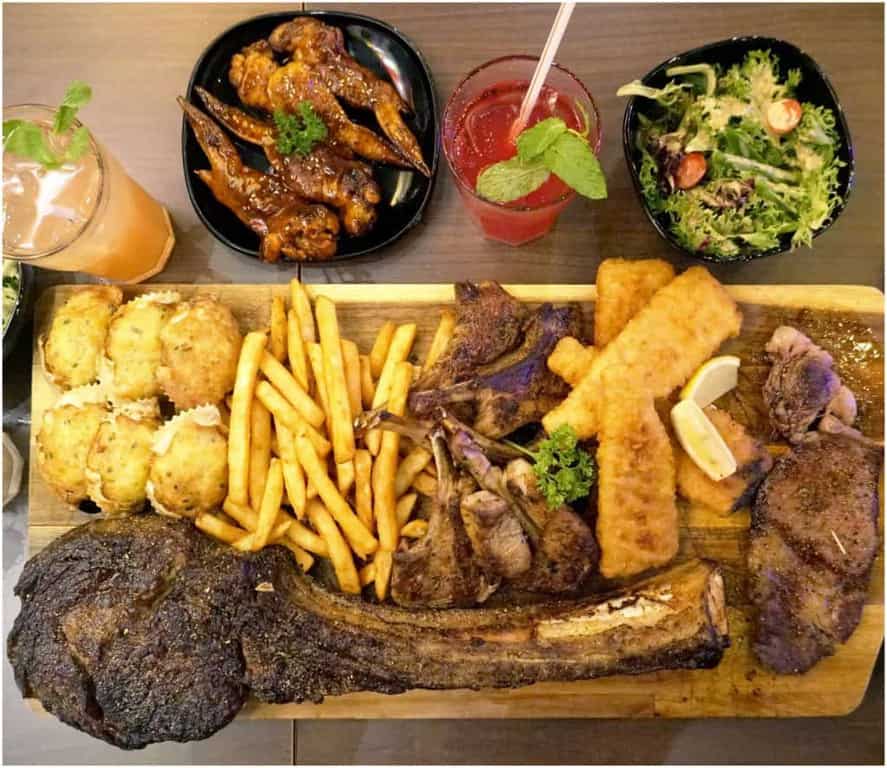 Exactly as majestic as it sounds, Tomahawk King specialises in the novelty cut of ribeye with its distinguishing 12.8cm or more of protruding rib bone for cooking and presentation purposes. An exquisitely marbled piece of meat, its inner pockets of fat comes flowing out to meld with the flavours from the bone to deliver a buttery and savoury flavour.
You can find an extensive selection of dishes at this Halal-certified eatery, including top picks like the Tomahawk Steak (from $128.90), Smoky BBQ Boneless Wings ($9.90), Tomalamb ($29.90), Japan Wagyu Rump (from $68), and Wagyu Rendang Beef Pasta ($26.90).
In all aspects, from reservation to food and value for money, this exceeds expectations, as customers compliment in the reviews. The Tomahawk platter is fantastic for sharing with plenty to go around!
6. Origin Grill & Bar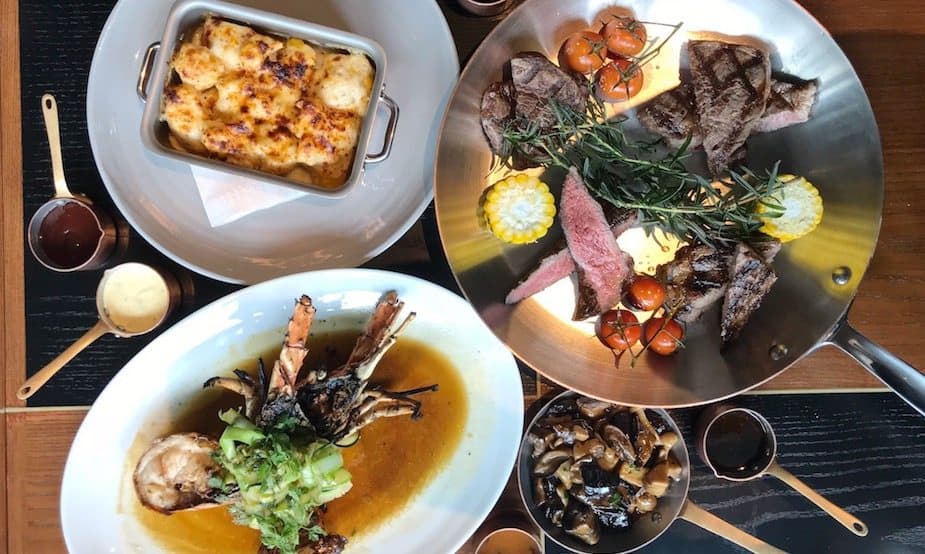 Tucked away in The Shangri-La Hotel, Origin Grill & Bar proffers a bespoke beef selection that features a slew of grass- and grain-fed, pure-, cross- and full-blooded Angus and Wagyu beef all the way from Japan and Australia, as well as snow-aged Wagyu beef delivered fresh from Niigata, Japan.
The snow-aged Wagyu beef A4 goes through a stringent ageing process where it is kept in a state called seichi. This requires a consistent internal temperature that is maintained between zero and 5 degrees celsius to retain over 90-percent of the meat's humidity and its freshness as a result.
Highlights of the a la carte menu are the Origin Beef Platter ($238), 200g Snow-aged Full Blood Wagyu A4 ($168) and Seasonal Rock Lobster ($80). It also provides vegan options like Tomato Symphony ($20), Celeraic Tris ($12) and even a kids' menu for the little ones.
In the reviews, customers mention the attentive service, customisable dishes, quality ingredients and impressive ambience.
7. Picanhas'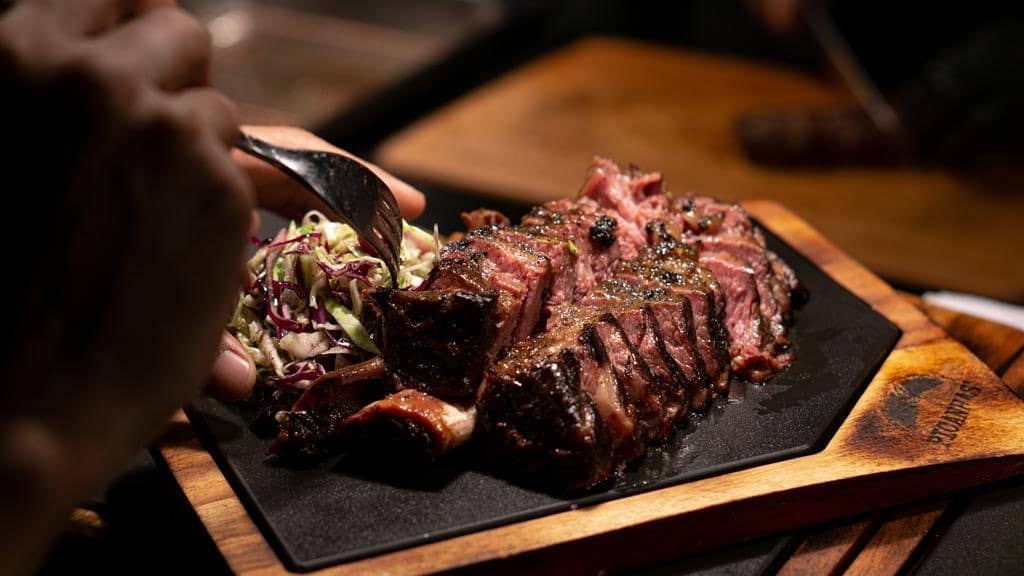 Ribeye, sirloin, tenderloin, flank and brisket: these are the common types of beef cuts you've probably heard of, or had before.
The lesser-known rump cap cut that Muslim-owned Picanhas' uses is also known as the Queen of Steak, and for good reason. Recognised for its characteristic strip of drool-inducing fat, it packs a burst of bold beefy flavour that'll instantly show you why it's all the rage in Brazil and South America.
The lean menu includes mesmerising mains like The Queen of Steak ($21), Picanha Don ($16), sides like Cous Cous ($7) and Spinach ($7), as well as mocktails like Kyoho Sangria ($12) and Lemongrass ($12). Glowing reviews speak of the warm service, impressive food, amazing ambience and affordable prices.
Pssst: if you drop by and find the staff familiar, that's probably because they've hired most of them from The Feather Blade!
8. Brazil Churrasco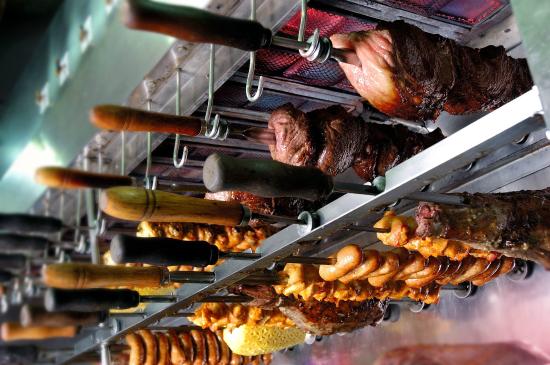 Brazil Churrasco has stuck around Singapore for a long time (27 years, to be exact), and it proudly holds the title of being the first Brazilian Churrascaria in Singapore and Southeast Asia. More than two decades later, they're still capturing meat lovers' hearts with the varied cuts of mouthwatering meat.
When buffets were allowed, this establishment wowed diners with towering stacks of luscious meat, whereby the fork-tender beef deserves special mention. It also has a fantastic salad bar to go with your meat, the latter which includes beef, duck, lamb and more. Although it's been discontinued due to COVID-19, you can still get unlimited servings of creamy pumpkin soup and vegetables.
Under the a la carte takeaway menu, you can get the Beef Short Ribs ($38), Meat Platter ($42), Pasta with Homemade Beef Meatballs ($16), Cheese Bread ($15 for 50 pieces) and more! Dine there when possible to experience the homely, humane and no-nonsense ambience, as well as service. Reviews show that the food is tender, flavourful and well-seasoned. Empty your stomachs before heading over!
9. Les Amis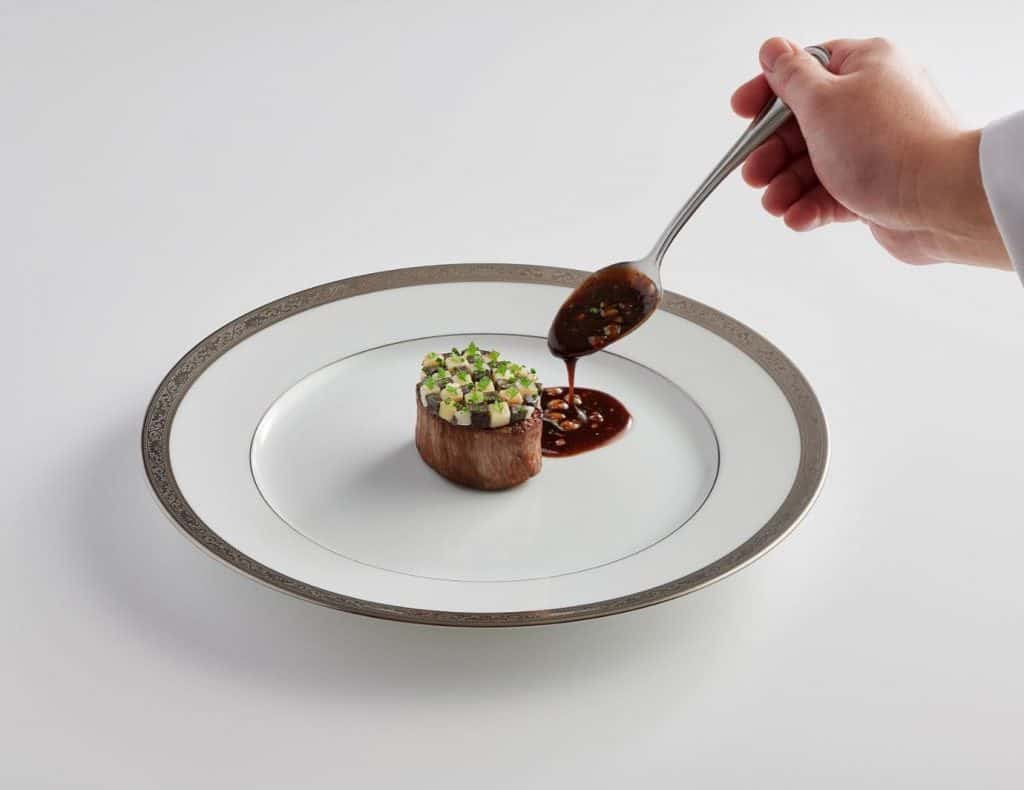 Les Amis' sparkling 3 Michelin stars is but testament to its phenomenal food. As Singapore's first independent fine-dining restaurant, it's had over two decades of experience in the local fine-dining scene. It's also the only restaurant in Asia to have the highly sought-after "three pillars": 3 Michelin stars in food, 5 stars by Forbes Travel Guide in service, and the Grand Award by Wine Spectator in wine.
Chef Lepinoy's food is inspired by unadulterated Parisian haute cuisine, with quality ingredients sourced from France. Pick from the Lunch, Dinner and Wine menus, with the lunch options being the 4-course weekend menu ($205), 3-course weekday menu ($165), set menus (from $325).
The dinner options include an a la carte style where you can choose dishes like the Le Filet De Bœuf, Classique Et Intemporel, Béarnaise Et Pommes Soufflées ($160), La Petite Crème Aux Oursins, Sauce Onctueuse Au Fenouil ($95) and Le Soufflé À la Pistache Verte De Bronte ($35).
Pleased customers applaud the quality ingredients sourced worldwide, stunning interior and impeccable service in the reviews.
10. Yen Yakiniku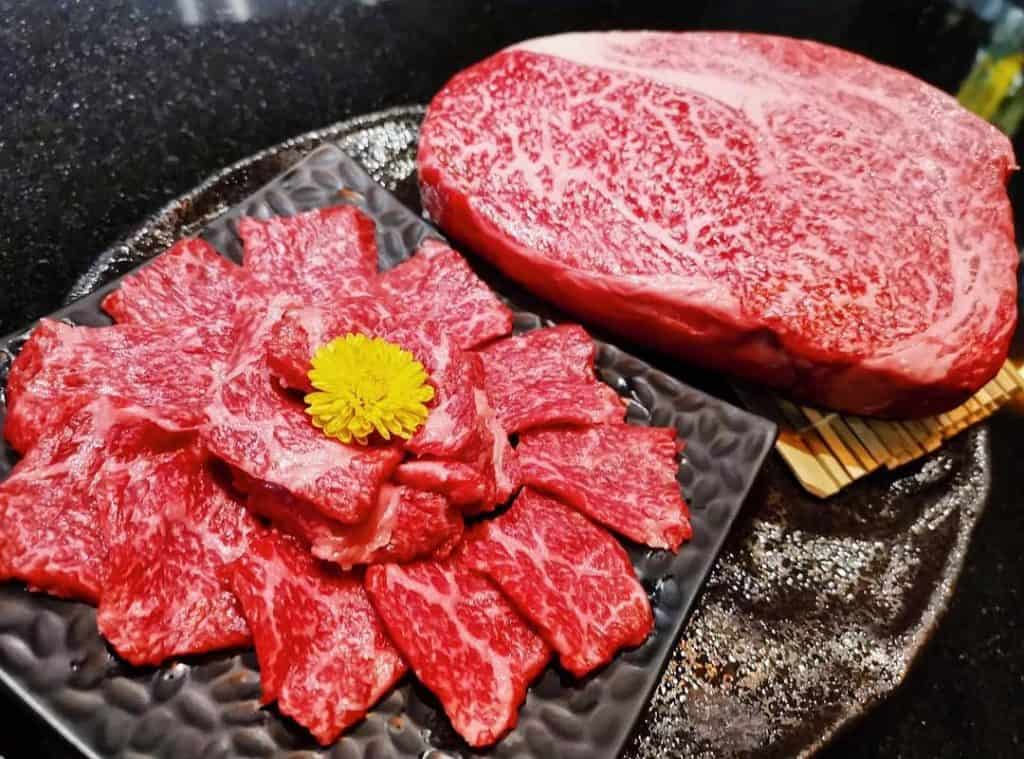 Yen Yakiniku knows its premium Japanese cuts – the wonderfully balanced A4 beef yields the finely sliced Oyster Blade ($58), Ox Tongue ($26), and Scallop ($20). Savour a magnificent experience at your seat while you watch the chefs display their honed craft and passion for grilling excellence.
Featuring a sleek, classy and contemporary decor, this establishment is inspired by Taiwan's Da Wan Yakiniku, a one-Michelin-starred restaurant raved for its top-quality cooking. Before your meat is taken to the grill, you'll be shown the exact piece that you'll be getting for quality assurance. Your meat will then be whisked off to be grilled a la minute, right in front of your hungry eyes.
Drop by for an exquisite experience where you'll get to indulge in premium meat, attentive service and outstanding grilling skills, as the reviews say.
Conclusion
Do you have any reviews and comments to share regarding our choices for the best steak in Singapore?
While SBO is committed to supporting our local businesses, we welcome any feedback and anonymous sharing regarding your experience with the listed steak in Singapore.
We hope that this guide will be useful in helping you to make an informed decision when it comes to finding the best steak in Singapore.
Featured Image by Emerson Vieira on Unsplash
Explore More Content