10 Best Bubble Tea in Singapore For the Perfect Pick-Me-Up [2023]
BBT is love. BBT is life. Treat yourself to these 10 best bubble tea in Singapore!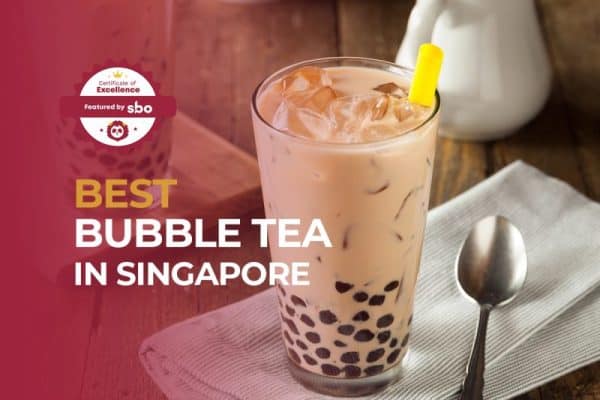 When they say: "The way to a man's heart is through his stomach", they probably also meant "The way to a Singaporean's heart is through bubble tea."
Originating from Taichung, Taiwan in the 1980s, it's safe to say that the craze for bubble tea has never died since it first landed on our shores in 1992. In fact, we love it so much that Pizza Hut decided to launch a Bubble Tea Blossom Pizza.
And being so spoilt for choice, there are 10 that stand out amongst the rest (that are not Koi) as the best bubble tea in Singapore. So, to celebrate National Bubble Tea Day happening at the end of April, we say treat yourself to some popping good BBT!
1. Mong Cha Cha 梦茶茶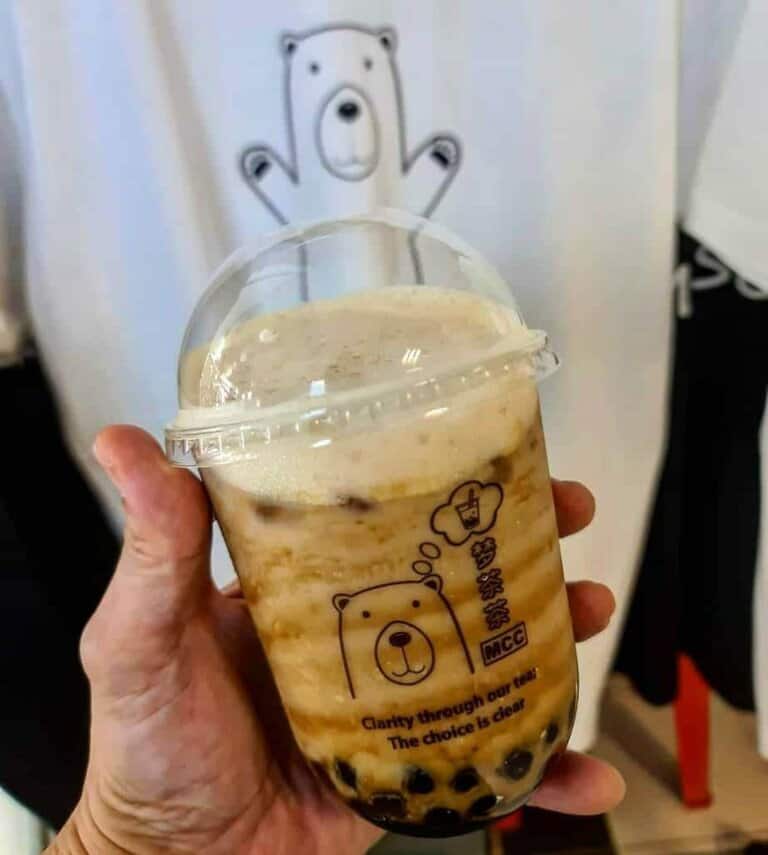 Mong Cha Cha is Singapore's first, fully-Vegan bubble tea cafe serving healthier, organic plant-based mylk tea and ice cream.
Located on the second floor of Fortune Centre, the store offers plenty of seating for enjoying a guilt-free treat with friends or family. Highly recommended are the Earl Grey Black Sugar Bubble Mylk Tea ($5.50), Oddly Hazy Mylk ($5.90) and Uji Matcha Boba Latte ($6.90). You can also order a customized drink by choosing your base, flavour and topping.
Reviews talk about the great, relaxing atmosphere and cute aesthetics of the cafe that is made better with its Vegan menu. Customers also love that the store is environmentally-friendly and uses biodegradable products!
2. Tea Pulse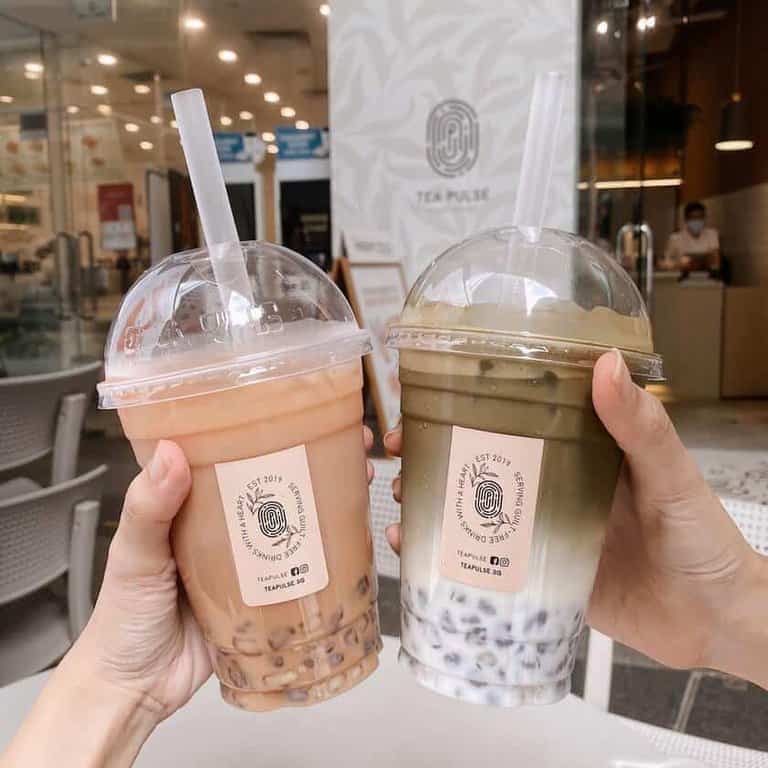 For BBT with a gut-friendly twist, try Tea Pulse and their unique bubble tea mixed with Kombucha. As the one and only fermentation tea bar in Singapore, it offers a curated range of wellness drinks at pocket-friendly prices.
All of their drinks are lovingly made from scratch using the freshest ingredients to give you a 100% guilt-free drinking experience that is full of probiotics, antioxidants and more vitamins than your usual cup.
Highly recommended are their French Rose Kombucha, Hibiscus Hawthorn Fermented Lemonade, Genmaicha Latte and Purple Potato (PP) Smoothies (prices depend on your base, choice of milk and toppings)
The shop also offers a selection of unique toppings such as Konnyaku White Pearls, Popping Pearls, Chia Seed Lemon Jello, Earl Grey Jello and Chestnut Pearls, most of which are handmade.
Reviews talk about the unique concept of the store and the divine selection of drinks. Customers also love the homemade chestnut pearls that add a nice chew to the drink as well as the helpful and friendly staff.
3. Woobbee (Various Outlets)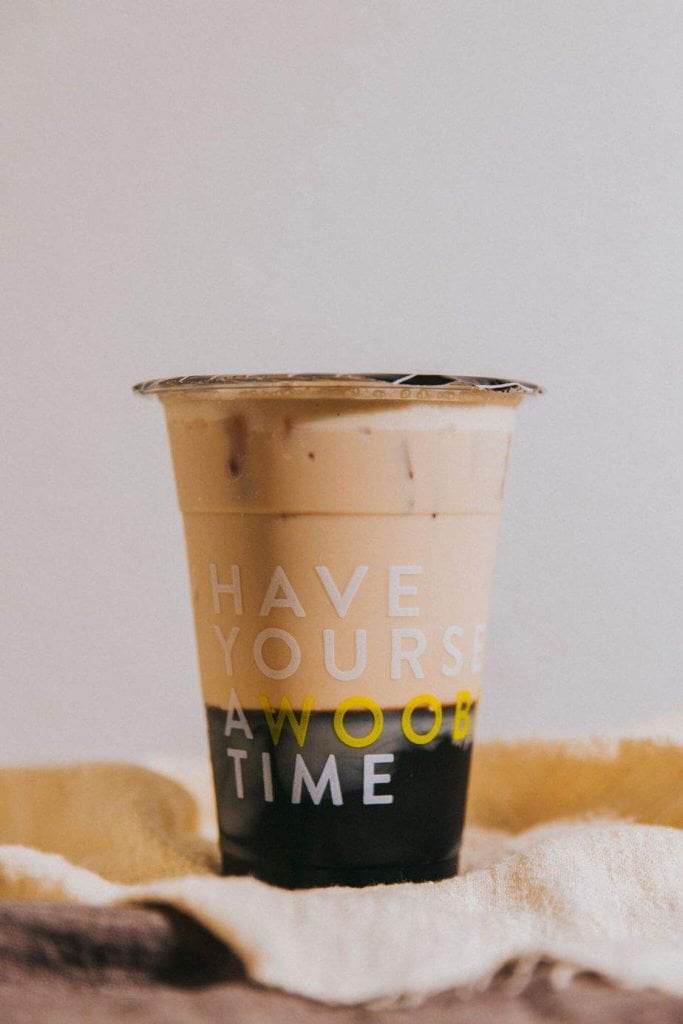 Committed to serving fresh premium tea that is brewed daily using the finest ingredients, Woobbee only uses fragrant tea leaves from Taiwan and pure raw sugar for a healthier yet delicious cup of BBT.
Their signature drinks include the Herbal Mint Milk Tea ($4.20), Honey Mint Milk Tea ($3.40) and the classic Woobbee Milk Tea ($3). While having Nin Jiom Chinese herbal syrup in your BBT sounds weird at first, you'll be surprised at how refreshing and soothing it is—don't forget to add grass jelly!
Reviews talk about the great-tasting and addictive milk tea, variety of drinks and great loyalty programme for BBT fans who want their weekly fix without breaking the bank.
4. Hi Tea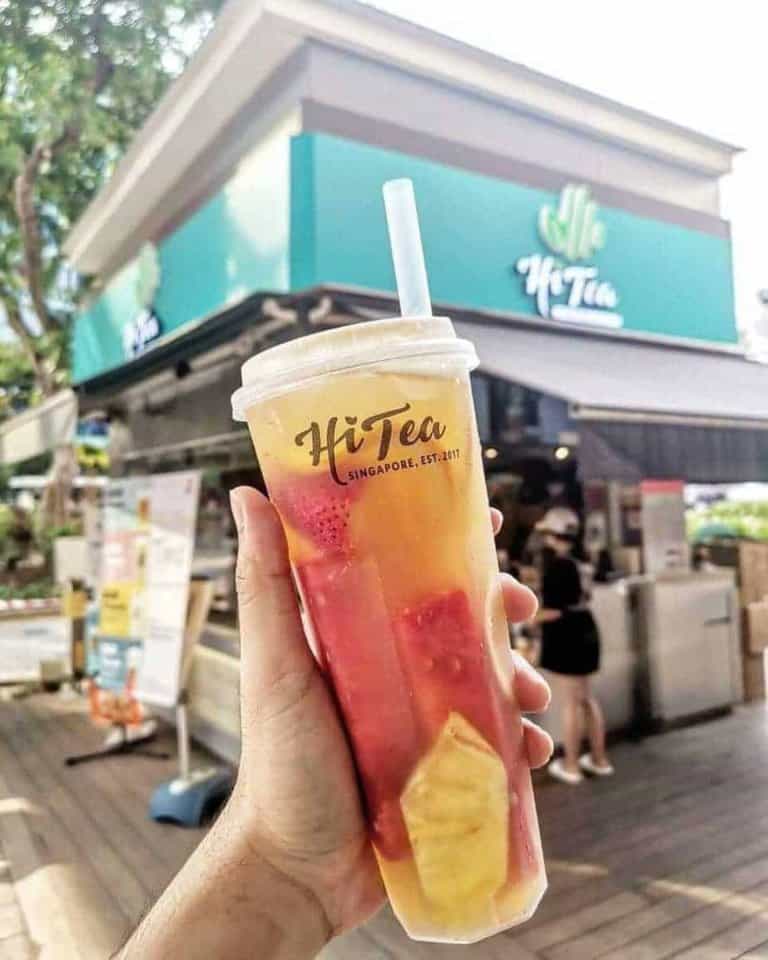 If you are a fan of fruit teas, head over to Hi Tea for a quality and healthy cup of BBT.
Co-founded by a group of tea connoisseurs, they pride themselves as being an innovative tea artisan that incorporates authentic tea, cold brew techniques and innovative recipes into their menu.
A lot of hard work and R&D has been done behind-the-scenes to ensure a good balance between the natural sweetness of the fruits and the aroma and distinctive taste of each tea. Due to the cold brew techniques, their tea is lower in caffeine, less bitter-tasting and higher in antioxidants.
A crowd-favourite is the Mix Fruit King Oolong Tea ($5.80) that is made with a variety of fruits such as watermelon, lime, passionfruit, pineapple and strawberry in oolong tea. The Watermelon Snow ($4.80) is also a popular choice for beating the crazy Singaporean heat.
Reviews talk about the refreshing taste of their teas and innovative creations. There's also a nice spot to chill and sit outside Far East Plaza to enjoy your drinks and rest your legs after a day out of shopping.
5. Yuan Cha 源茶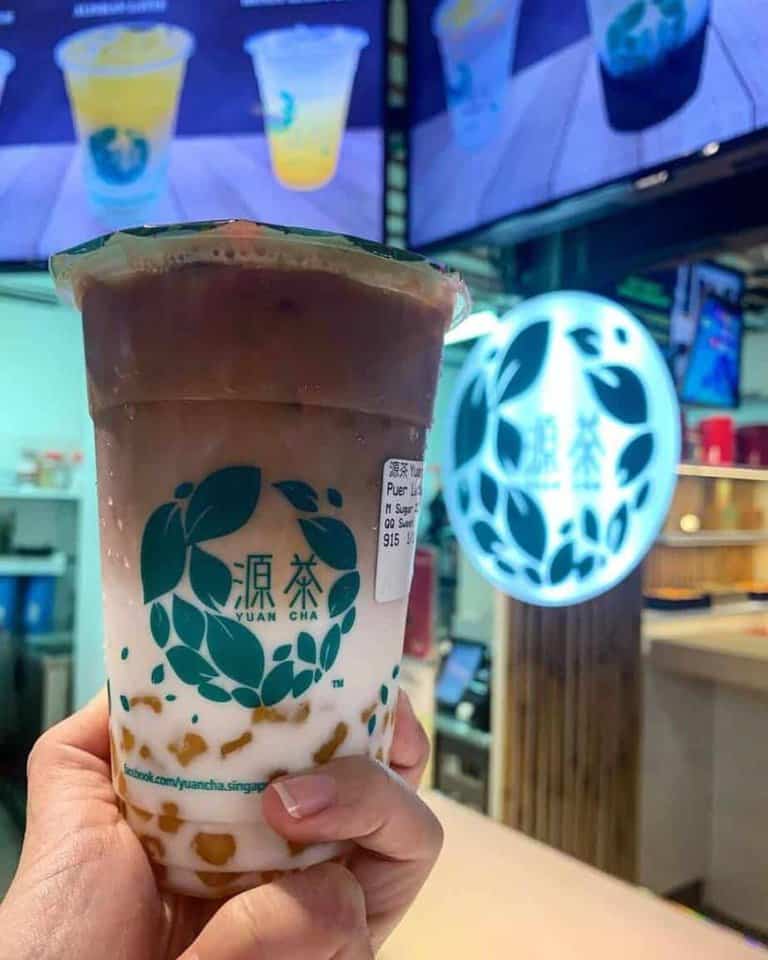 Aiming to deliver quality tea experiences through careful curation and sourcing from the best plantations in Asia, Yuan Cha promises to deliver the best cup of tea for all while advocating the importance of cultivating our relationships with family and friends.
Inspired by the culture of tea enjoyment in Taiwan, they offer a good selection of tea such as Green Tea, Black Tea, Oolong, Pu'er and Tieguanyin; in addition to exclusive leaves such as Lishan, Ziya Shan and Chai Shao Oolong.
Highly recommended are the Milk Tieguanyin, Apple Vinegar Oolong and Alishan variants. Do note that the shop doesn't offer your conventional tapioca pearls, and in its place are healthier toppings like Aiyu, Coconut Jelly and the popular QQ Rainbow.
Reviews talk about the impressive variety of teas available and strong, fragrant teas. Customers also love the QQ rainbow balls!
6. Societea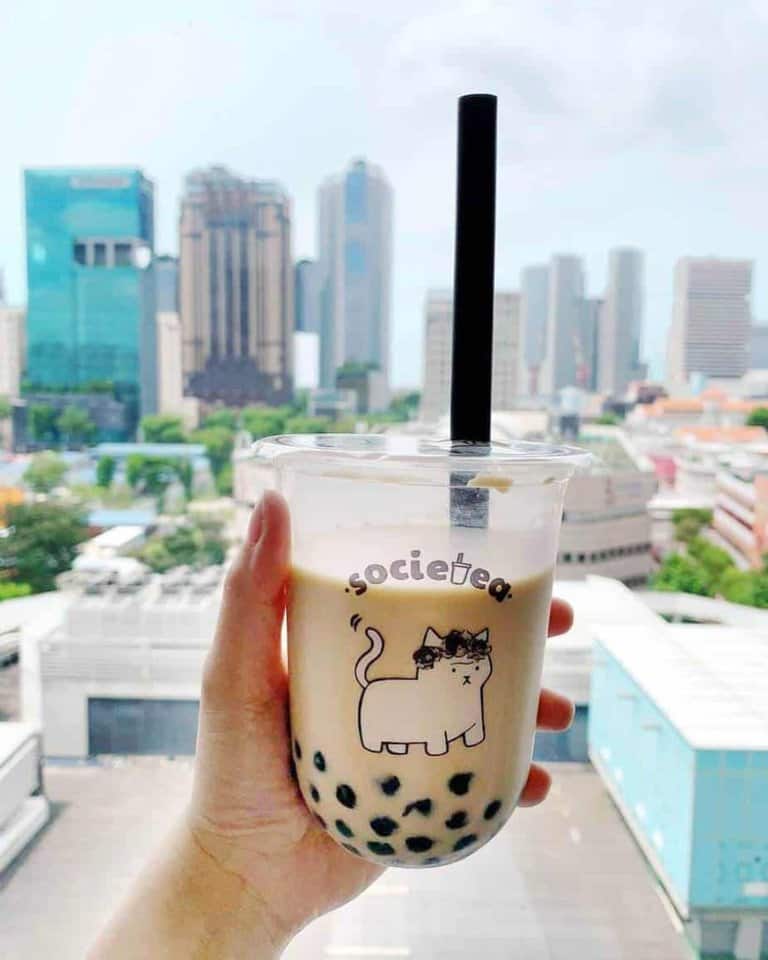 Highly underrated is Societea, a local boutique bubble tea shop that places great emphasis on creating a quality cup of tea using the finest ingredients.
Boasting pocket-friendly prices and a super adorable cat mascot, Societea has a relatively small and simple menu that consists of the usual milk tea and refreshing options. The Korean Milk Tea ($3) and Lapsang Souchong Tea ($2.50) stands out with their aromatic, wheaty taste and earthy undertones. For a refreshing option, choose the Lychee Bellini Roo Roo Tea ($5.50)!
Reviews talk about the delicious BBT that is also great for the wallet. The cups are slightly smaller than other shops, but #SupportLocal people!
7. Hollin Tea & Pearl Artisans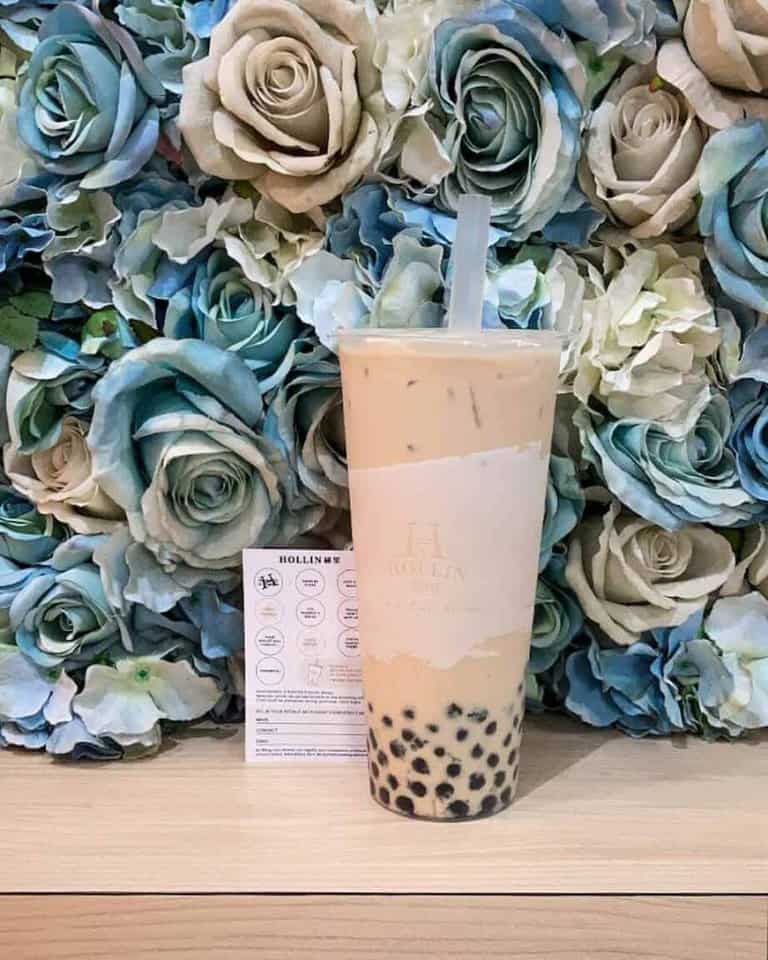 Crafted with an honest-to-goodness approach to provide a memorable, all-rounded bubble tea experience for their customers, Hollins Singapore emphasizes on three things: good drinks, good pearls and good service.
Constantly striving to achieve the best tasting cup of tea using as little sugar as possible, what makes them stand out from the usual BBT shop is their daily, handmade flavoured pearls.
Every week, patrons can expect coffee pearls on Mondays, matcha pearls on Tuesdays and cocoa pearls on Saturday. The honey pearls are available daily.
A must-try is their signature Rock Salt Macchiato collection that is the first of its kind—using a signature cream unique to the store, the macchiato cream is beaten with a dash of Himalayan rock salt to add a savoury taste to a sweet treat.
Try the Pink Guava Rock Salt Macchiato ($4.90), Belgium Cocoa Latte ($5.20) or Lychee Oolong Tea ($4.20).
Reviews talk about the stellar customer service and unique pearls that don't have an artificial taste to them. Most customers seem to love the strawberry, honey and sesame pearls.
8. SOD Café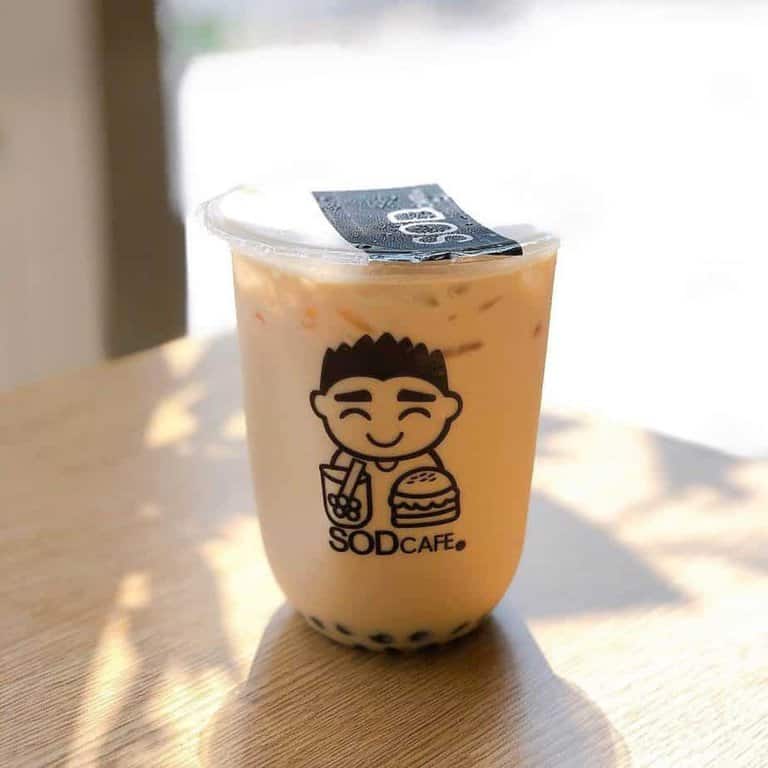 SOD Cafe is well-known for their bubble tea just as much as their appetizing selection of soul-comforting food.
SOD actually stands for "Super Oxide Dismutase", which is an antioxidant found in the unique tea leaves that the cafe uses. In fact, their tea is made using the finest ingredients sourced from South Africa and is caffeine-free.
A cosy and spacious cafe that aims to create memorable experiences for their customers at pocket-friendly prices, do try the Signature Milk Tea ($4.50), Summer Fruit SOD Tea ($6.50), Tan Milk Tea ($4.50) and Taro Milk Tea ($4.50)!
Also worth trying is the Customized Spaghetti (starting from $8.90) where you can choose a base (Aglio olio, cream, tom yum, mala or tomato) and your preferred ingredients.
Reviews talk about the delicious food that is made even better with the delicious bubble tea. Many customers even head down just for their tea and specifically!
9. Hey Long Cha
Hey Long Cha is a Taiwan oolong tea franchise chain that focuses on creating natural, pure and healthy beverages using tea leaves freshly imported from Taiwan.
Offering a variety of tea leaves such as Alishan, Oolong, Jasmine, Earl Grey and Baked Oolong, recommended is the Signature Boba Milk Tea ($4.50), Earl Grey Milk Tea ($4) and Peach Alishan Tea ($4.50). For something different, pick the Taiwan Baked Oolong Tea Creme Cheeso ($5) that comes with oreo crumbs on top!
Reviews talk about the fragrant teas that are stronger in taste and impeccable customer service.
10. 麥吉 machi machi Singapore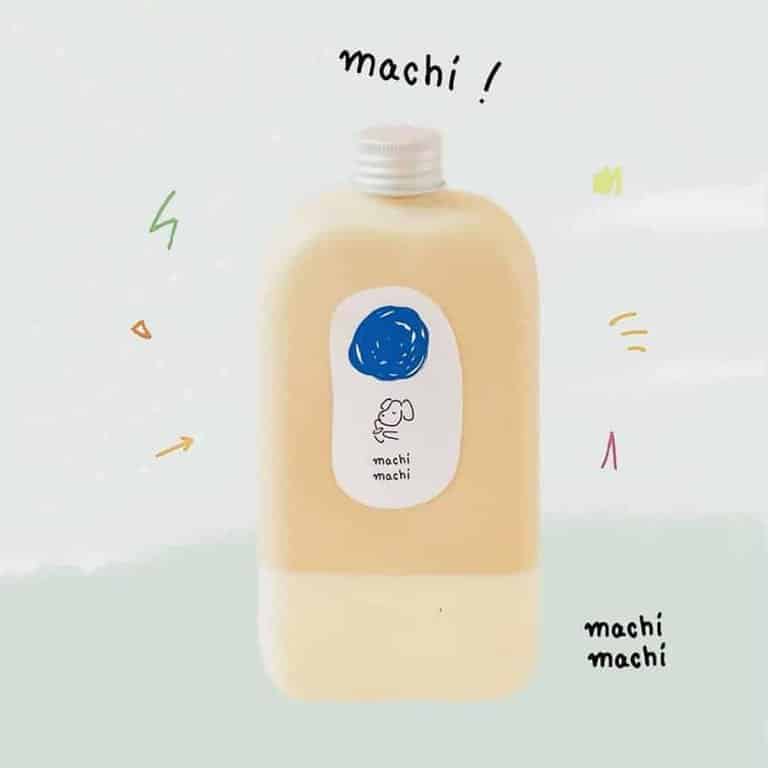 Over at Machi machi, drinks are a way of life.
Combining taste, comfort and art to transform the bubble tea experience, the store was made famous due to Jay Chou endorsing the brand and featuring it in his "说好不哭" MV. (Fun fact: The adorable dog that you see is the logo is apparently named after his wife's pet Pomeranian!)
They are best known for their cheese tea offerings—serving up cold tea with a decadent layer of milk and cream cheese foam on top. Boasting over 20 drinks on the menu, try the Black Milk Tea with Creme Brulee ($6.50), Strawberry Latte with Panna Cotta ($7.50) or Cream Cheese Oolong Tieguanyin Tea ($5.50).
Reviews talk about the great variety of drinks available and the cute and aesthetic decor that is perfect for the gram. Customers also love the creme brulee for that melt-in-your-mouth goodness and mini taro balls topping!
Note: The shop does have limited seating space, so it might be hard to grab a seat during peak periods.
Conclusion
While we are on the topic of cafes, you might want to check out these top 10 best cafes in Singapore for more ideas on where to go next!
Do you have any reviews and comments to share regarding our choices for the best bubble tea in Singapore?
While SBO is committed to supporting our local businesses, we welcome any feedback and anonymous sharing regarding your experience with the listed bubble tea in Singapore.
We hope that this guide will be useful in helping you to make an informed decision when it comes to finding the best bubble tea in Singapore.
Explore More Content