8 Best Kaya Toast in Singapore to Satisfy Your Cravings [2023]
Find the best kaya toast in Singapore to satisfy your local cravings.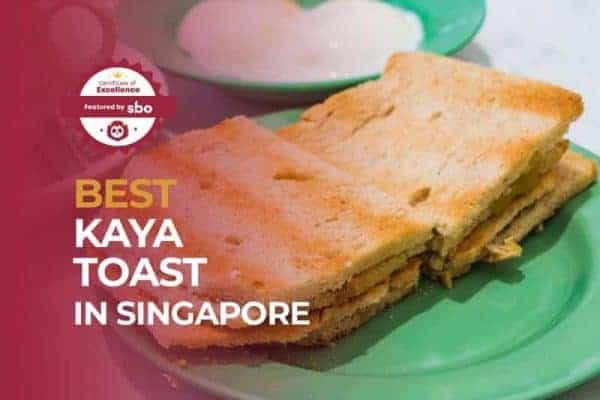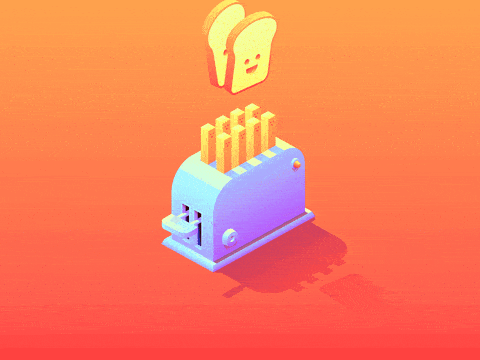 Source: Giphy
Do you need that little treat to get your day started? Or maybe you crave that sweetness to save you from a monotonous workday?
What you need is to enjoy the crisp and warmth of Kaya Toast! Whatever your reasons or cravings, Kaya Toast is the answer!
Regardless of whether you are searching for familiar flavours or an other-worldly experience, we are sure you will be satisfied with our humble recommendations.
Let the quest for the Best Kaya Toast in Singapore begin!
1. YY Kafei Dian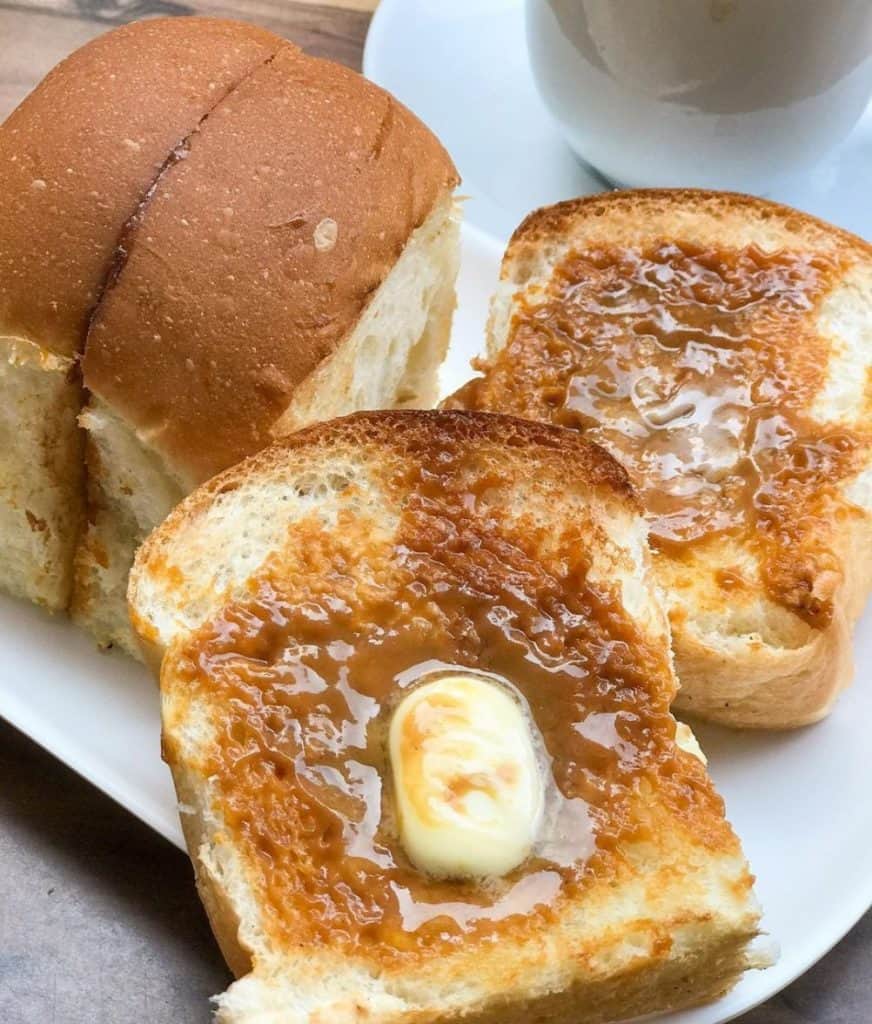 Source: SingaporeFoodie
Joining the fray is none other than YY Ka Fei Dian. They have seen continued support from customers thanks to a secret weapon.
Fluffiness is what sets YY Ka Fei Dian apart from the rest. It has always been known that crispy toasted bread is what makes a good Kaya Toast. YY Ka Fei Dian flips this norm by impressing customers with its Fluffy Kaya Toast.
Airy white bread is expertly toasted to give it crispiness on the outside, whilst retaining the fluffy quality within. It is truly a roller coaster for the senses!
For those of you who are bored of the usual Kaya Toast, why not give it a shot? You might just be surprised by how much you like it.
What YOU Must Try:
YY Ka Fei Dian's famous Fluffy Toast often attracts long queues. Do visit earlier to get ahead of the crowd.
2. Toast Hut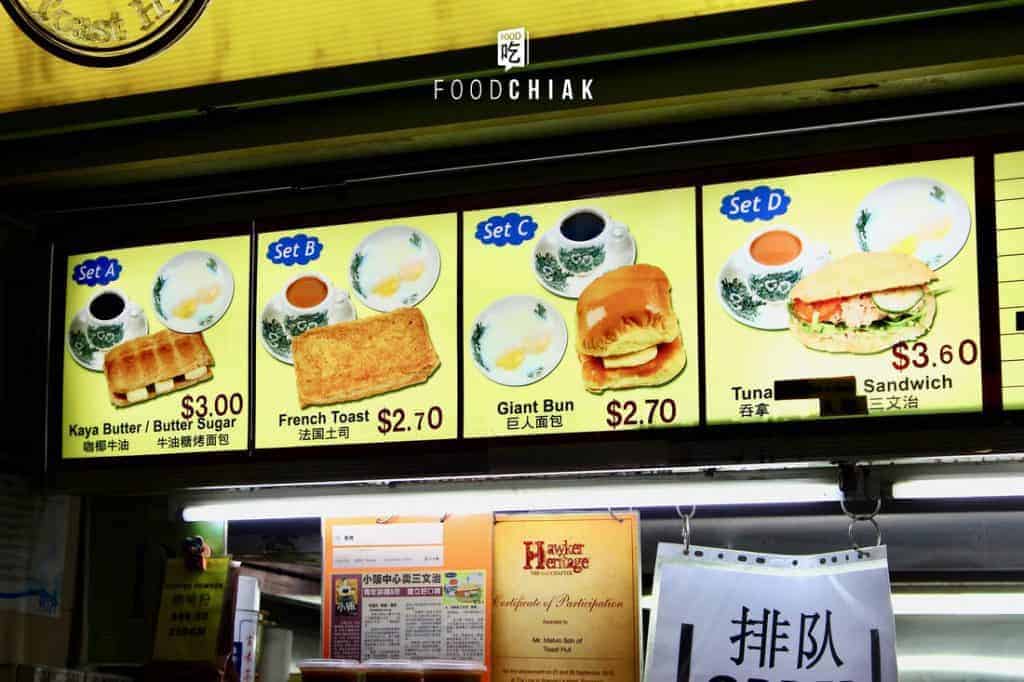 Hidden deep within Old Airport Road Hawker Centre, Toast Hut puts its own spin on making the best Kaya Toast in Singapore.
For starters, you can opt for the chunky bread option. You can think of it as a fat bun filled with luscious kaya and butter. True enough, the bun is very fluffy and has a good thickness.
The kaya blend is also less sweet as compared to conventional pastes – and could be suitable if you have less of a sweet tooth.
The block of butter is also served at room temperature so that it blends seamlessly into the kaya. For those who don't particularly like cold blocks of butter, this one may be the one for you.
What You MUST Try:
Kaya Toast, with Chunky Bread
Signature Kopi
Customers especially liked the chunky bread used in making the kaya toast.
3. Good Morning Nanyang Cafe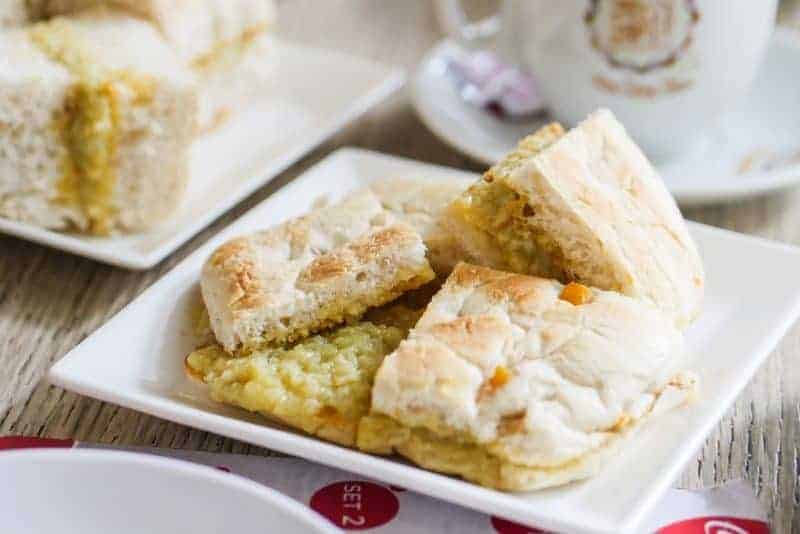 Source: Miss Tam Chiak
In 2005, Good Morning Nanyang Cafe took on the challenge to showcase their own version of Kaya Toast. Their weapon of choice – Ciabatta.
In their quest to serve the best kaya toast in Singapore, they have chosen to use Ciabatta instead of the conventional soft white bread. This not only adds complexity to the flavours but also gives birth to a uniquely refined taste.
Was their gamble worth it? Absolutely! Even though they are relatively new to the market, they have been receiving unprecedented patronage and attention.
Those of you with a heart for the unknown should definitely drop by and see what they have to offer. So is their Kaya Toast out of this world, or just oddly different? We'll leave it up to you to decide.
What You MUST Try:
Ciabatta Kaya Toast
Orange Ciabatta Kaya Toast
Customers of Good Morning Nanyang Cafe were particularly blown away by the flavour profile of Ciabatta Kaya Toast.
4. Ya Kun Kaya Toast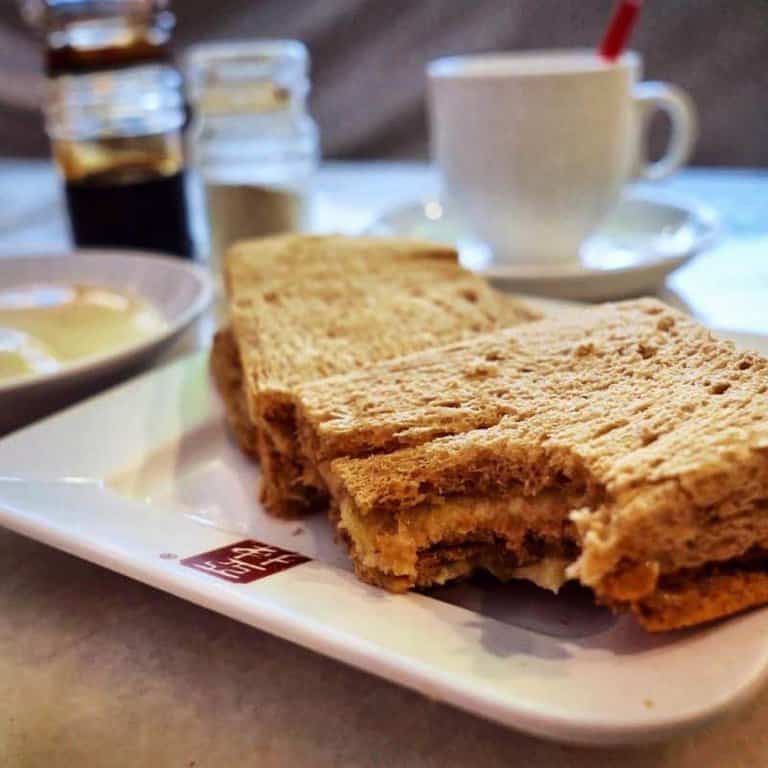 Source: Eatbook/@herecomesgin
Thanks to great foresight and persistence towards tradition, Ya Kun has been flaunting their signature Kaya Toast in Singapore and across other countries.
If you are looking for tested and proven flavours, you cannot go wrong with Ya Kun! Their secret lies in high-quality butter served cold, coupled with a homemade Kaya paste that has been worked upon for decades.
Despite having many franchise outlets, you can expect the same quality and standards in the food that they put out. This is because preparation techniques and standards have been meticulously passed down to each franchise team.
Importantly, their commitment to staying true to their roots has not stopped them from innovating. Ya Kun still goes above and beyond to create fresh and unique renditions of its signature Kaya Toast.
What You MUST Try:
Value Set Meal
Kaya Peanut Toast
Cheese Kaya Toast
Ya Kun's customers particularly loved their signature butter.
5. Killiney Kopitiam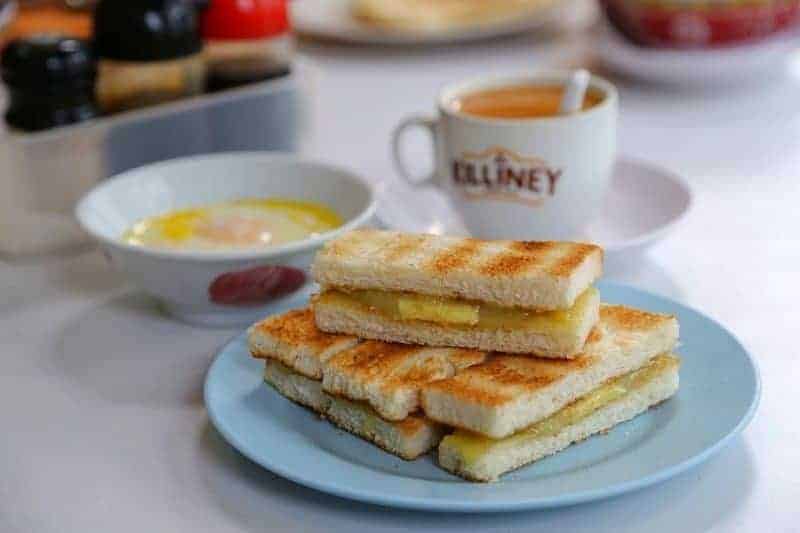 Source: DanielFoodDiary.com
Killiney Kopitiam prides itself as one of the leading experts on Kaya Toast. Kaya Toast is more than deserving of being the signature dish of the restaurant.
Aiming to serve the best Kaya Toast in Singapore, Killiney Kopitiam has adopted a more luxurious approach towards their craft. Killiney Kopitiam has elevated Kaya Toast as part of their premium vision of Asian Cuisine.
The secret behind this? Killiney Kaya. The unique blend stands out from the market and has proven to be unrivalled in taste and repute. Its success has been so great that it has become a flagship product of its own. As the centrepiece, it shines brightly in Killiney Kopitiam's Kaya Toast.
If you are one who enjoys a taste of premium and grandeur, definitely do check out their Kaya Toast. It is truly the taste of luxury – without needing to break the bank.
What you MUST try:
Traditional Kaya Toast
Kaya French Toast
Killiney Kopitiam's customers were extremely impressed by their Signature Kaya.
6. Coffee Break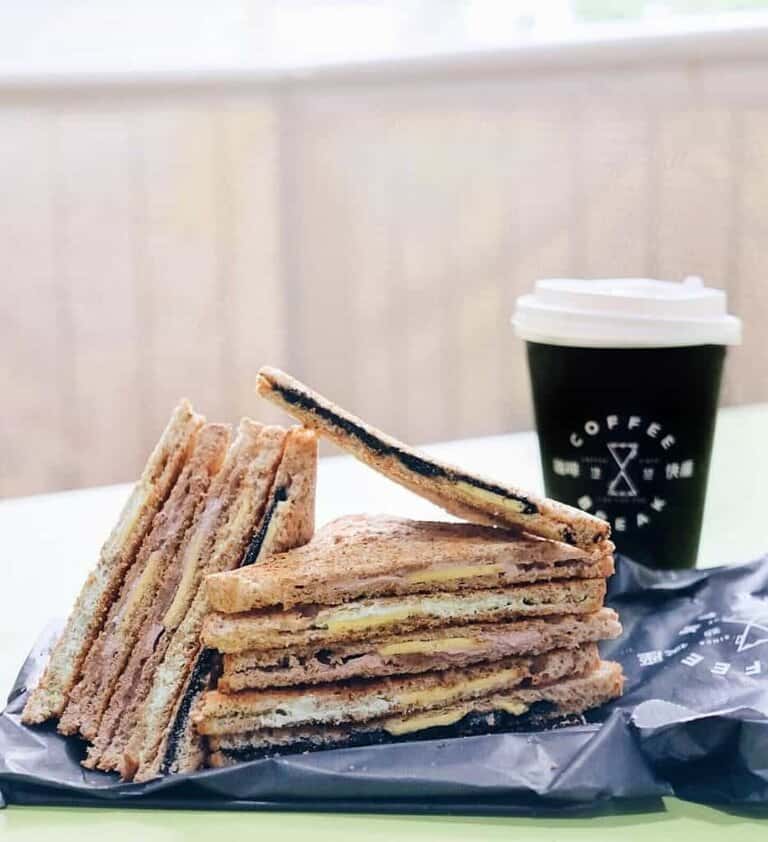 Source: Coffee Break Facebook
You must think you are already spoiled for choice. Allow us to add to your dilemma. Coffee Break has literally revolutionised Kaya Toast. Instead of striving to serve the single best Kaya Toast in Singapore, it exerts its dominance through variety.
Instead of switching up the type of bread, Coffee Break utilises exciting fillings to come out on top. Using Kaya Toast as a foundation, Coffee Break has successfully cultivated many unorthodox but wholly tasty flavours.
How better to be the best than to redefine what it truly means. Coffee Break's stylistic branding of its food items has also built towards that sense of distinction. It is not an understatement to call it the Starbucks of the Kaya Toast scene.
You are sure to be amazed by Coffee Break's unique interpretation of Kaya Toast. Taking a leap of faith is all you really need.
What You MUST Try:
Black Sesame Toast
Peanut Butter Toast
Find out what it is that makes Coffee Break's toast so unique.
7. Heap Seng Leong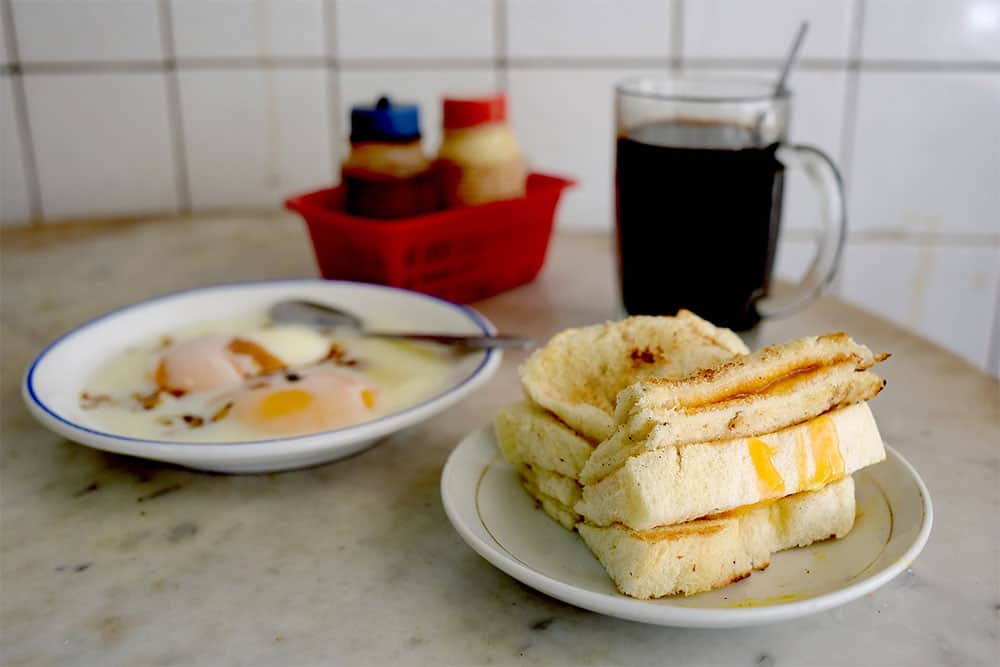 Source: Mothership
If you are looking for old-school kaya toast, your best bet would have to be Heap Seng Leong. Run by an elderly man and his son, they seek to bring the familiar and olden flavours to customers.
Unlike modern rendition of uniformly cut and standardised sizes, their kaya toast is done the most traditional way. Thick and uneven cuts of white bread are slabbed with a generous blob of kaya and butter spread.
It truly pays homage to traditional kaya toast – placing less emphasis on appearance and channelling more into the flavours.
The eating house setting is also very much frozen in the past. The décor has aged well and really gives off that sense of nostalgia. We highly recommend bring your elderly parents or grandparents to relive the flavours of the past.
Customers particularly like the traditional vibe of the food, as well as the place.
8. Tong Ah Eating House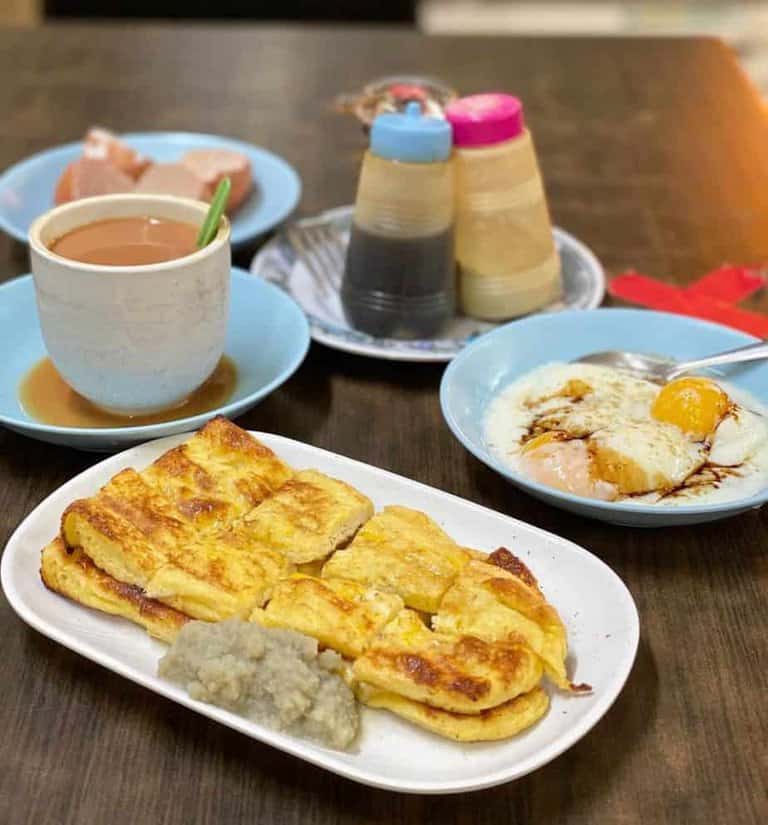 Source: Nestia
On first look, you might be wondering whether it truly is kaya toast. You should know that you are not alone!
Many customers have been intrigued by the peculiar appearance of the French Kaya Toast. But as soon as you take a bite, you will understand why it has garnered so much popularity.
The bread itself is extremely soft and eggy. Different from how traditional kaya toast is crispy, the french toast almost tastes satisfyingly fluffy.
It also shines in terms of its special kaya paste. The paste is much drier and grainier than the norm – giving a more defined texture to it. Coconut extract is also infused in it to create richer flavours. Customers can add as much as they want as the paste is served separate from the toast.
What you MUST try:
French Kaya Toast, with Coconut-infused Kaya
Customers speak highly of the French Toast rendition of their Kaya Toast.
Conclusion
Regardless of whether you are looking for the right breakfast or just a quick bite, you can never go wrong with Kaya Toast.
So which is the best Kaya Toast in Singapore? That my friend is a question for you to answer. Do let us know what you think!
Looking for more options for a morning food trip? Fret not! Here are some cafes in Singapore that offer the best coffee and brunch.
Explore More Content