10 Best Ice Cream in Singapore That Makes You Scream for More [2023]
Get the latest scoop on the best ice cream in Singapore!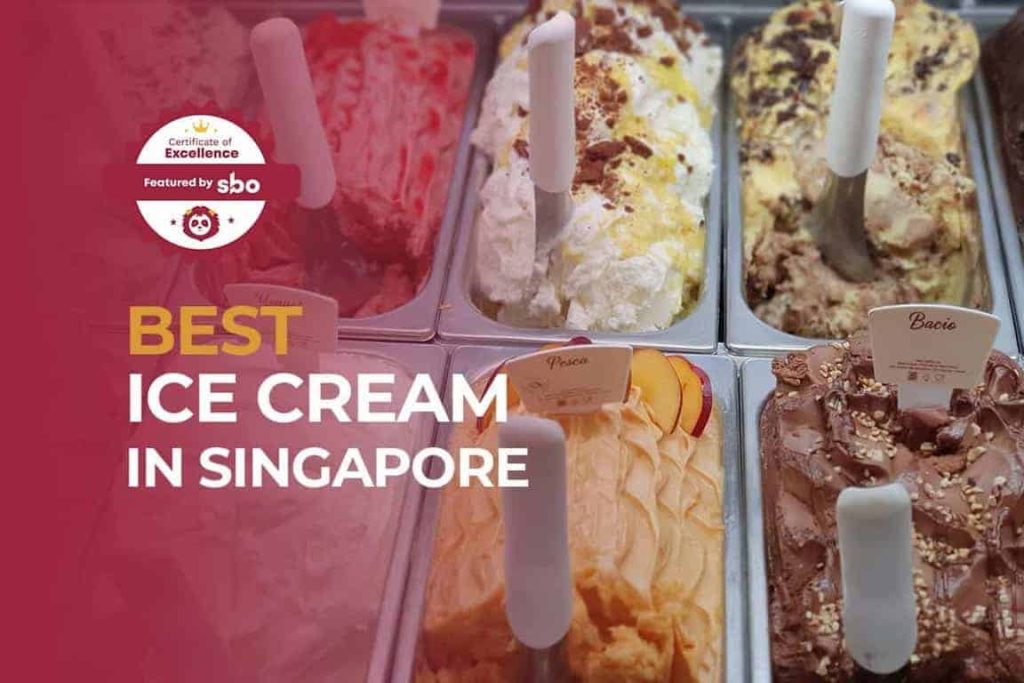 Don't be frightened by the article title… we meant to make you scream with happiness, not with fear! What's more, with Ice Cream Day around the corner, we figured it's a good time to celebrate this day with the latest scoop we could find on the best ice cream in Singapore.
Be it to combat the sweltering-hot weather or to cheer yourself up, there's nothing that some icy sweet dessert can't fix. From classic favourites to unorthodox flavours and dietary specials, there's something for everyone. Read on to find out which ice cream parlour tickles your fancy!
1. Udders Ice Cream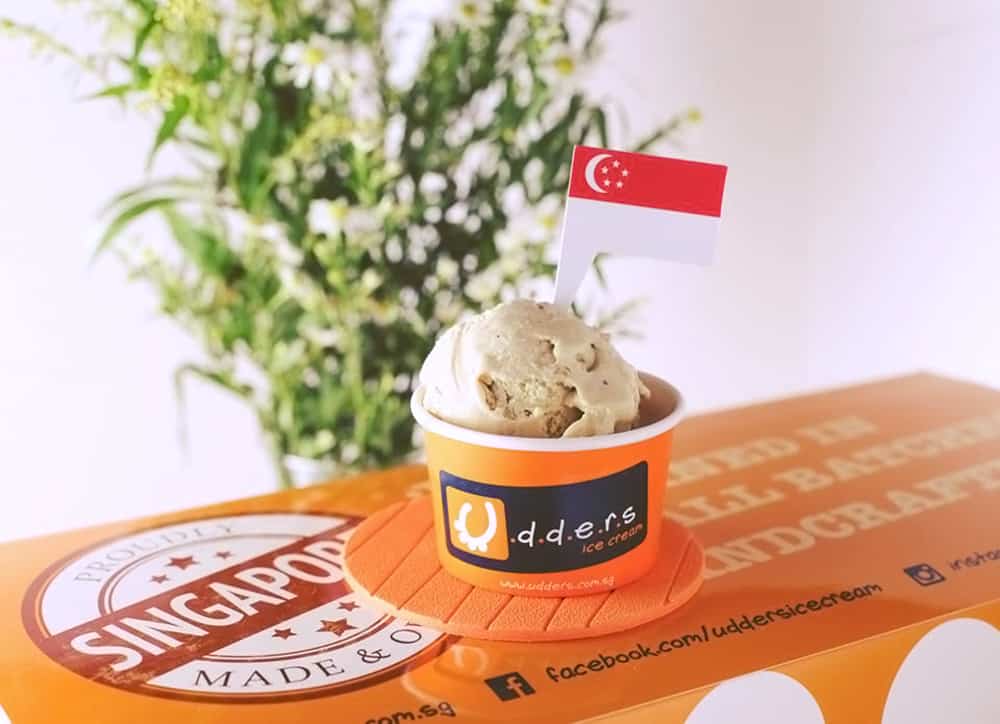 Onto the topic of Upper Thomson Road eats, one will find it hard to miss the iconic bright orange sign, wherein lies another local ice cream brand that has been well-loved since 2007.
Udders Ice Cream has been serving locals with their delectable ice cream treats and has expanded to multiple locations around Singapore. You can even find them in retail stores or supermarkets now!
The ice cream flavours here mainly focus on Asian-inspired tastes that we are all fondly familiar with, like Mao Shan Wang Durian or Champion Chendol. The founders are also a fan of alcoholic ice cream, with their creations like the Baileys & Bourbon or Lychee Martini.
2. Salted Caramel Ice Cream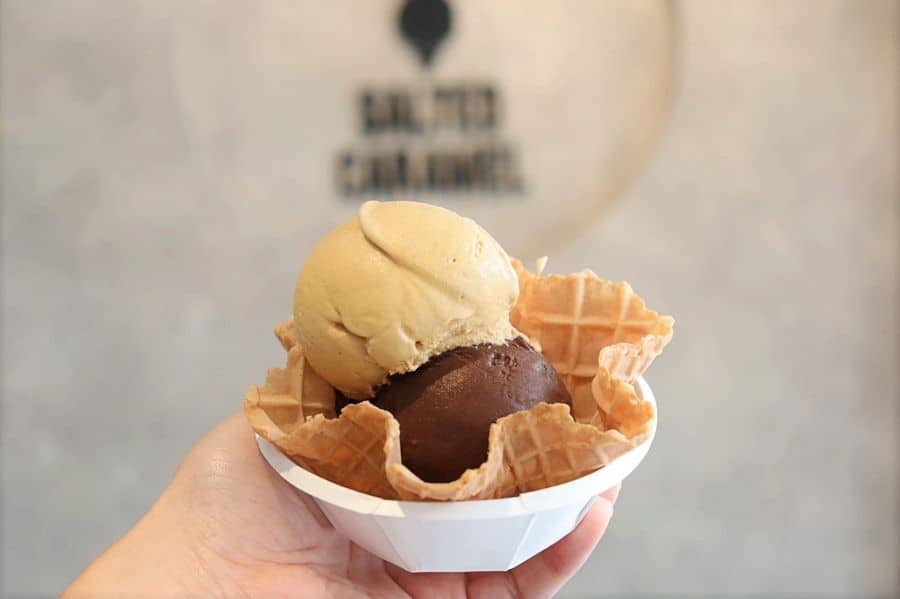 Kickstarting this list will be one of the popular ice cream spots along Upper Thomson Road, Salted Caramel Ice Cream. Its strategic location among other eateries in this bustling F&B spot makes it a convenient place for people to head to for their post-dinner hangouts!
Their specially made handcrafted ice cream goes great either on its own, in a cone or with their Belgium Waffles. Unsurprisingly, salted caramel is definitely one of their must-try flavours, besides other unique options like the Kaya Toast, Peppermint Brownie or Horlicks Tim Tam. Fruitier selections include Acai Sorbet, Lychee and many more.
3. Lickers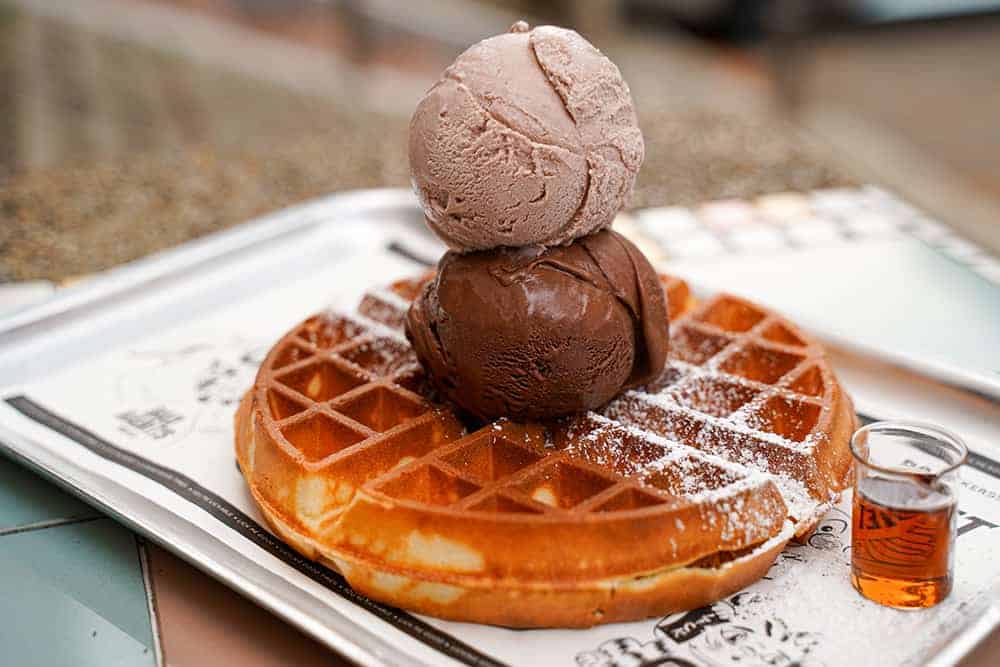 Here's another sweet spot for supper lovers! Nestled in the Kovan area, Lickers is an artisanal ice cream joint that opens till the wee hours of the night.
Of course, they are also known for serving some of the best ice cream in Singapore. Although the variety is slightly compromised compared to other ice cream parlours, the quality of their handmade ice cream makes up for it. Some of their interesting selections include Yakult Oreo, Oolong Lavender, or Coco Melaka.
4. Tom's Palette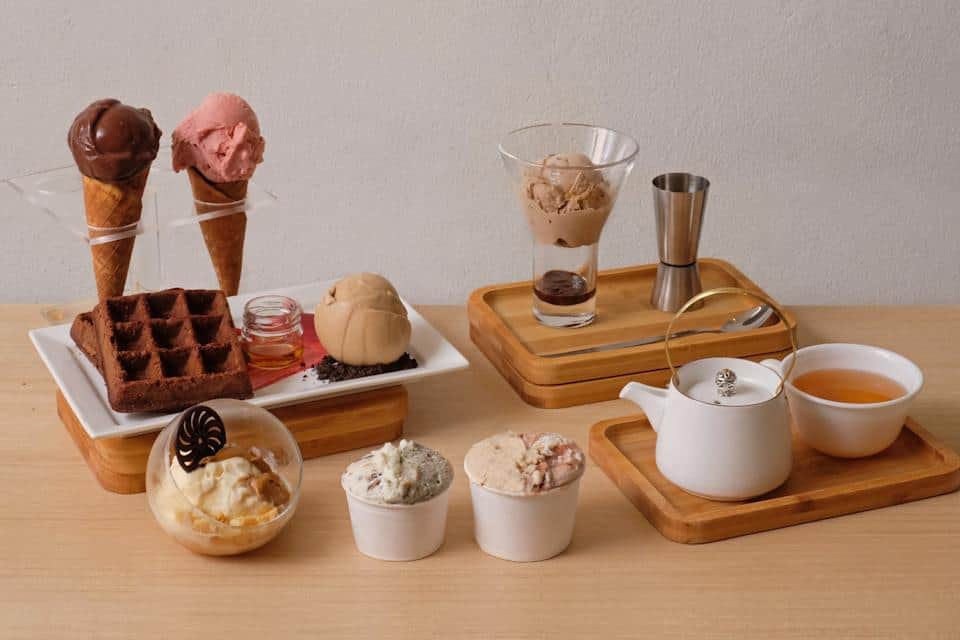 In Singapore's F&B scene, there's always that one brand that serves up local-inspired, quirky flavours that leaves people flabbergasted – Tom's Palette's one of them. Established in 2005, they have created up to a whopping figure of 190 flavours to date. Kudos to them for their dedication and innovation, it sure does sound like an astounding feat! That's why they are one of the best ice cream in Singapore to enjoy.
Bring along your most adventurous food buddy to try the craziest flavours ever heard – imagine your typical hawker favourites like salted egg yolk or nasi lemak, in the form of an icy dessert. In case you're starting to sweat, they do house classic flavours like rum & raisin or chocolate. There are currently 6 classic flavours on the menu and seasonal specials that rotate daily.
5. Momolato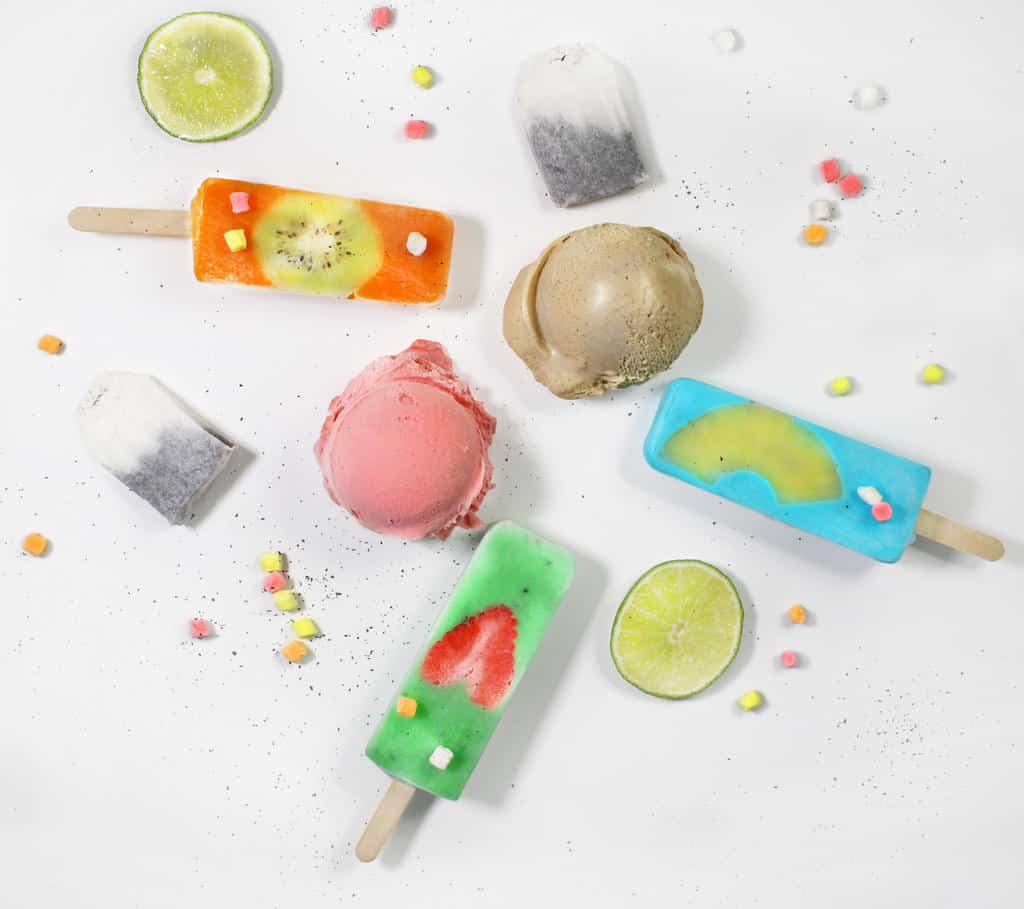 Overwhelm yourselves in this dessert heaven that features colourful fruit popsicles and handmade gelato – made from scratch with fresh, premium ingredients that's lip-smacking and guilt-free!
Momolato is the brainchild of chef Sharon Tay, more widely known as the Asia Gelato World Cup champion for the year 2015. Since then, she has been sticking to her dream to craft the best ice cream in Singapore that is healthy and captures the pure essence of tropical fruits.
This can be seen from her vibrant variety of tropical fruit popsicles, from fruity flavours like mango passionfruit with strawberry slices, coconut water with rose-infused lychee, to even the King of Fruits – Mao Shan Wang Durian (dairy-free)!
6. Kind Kones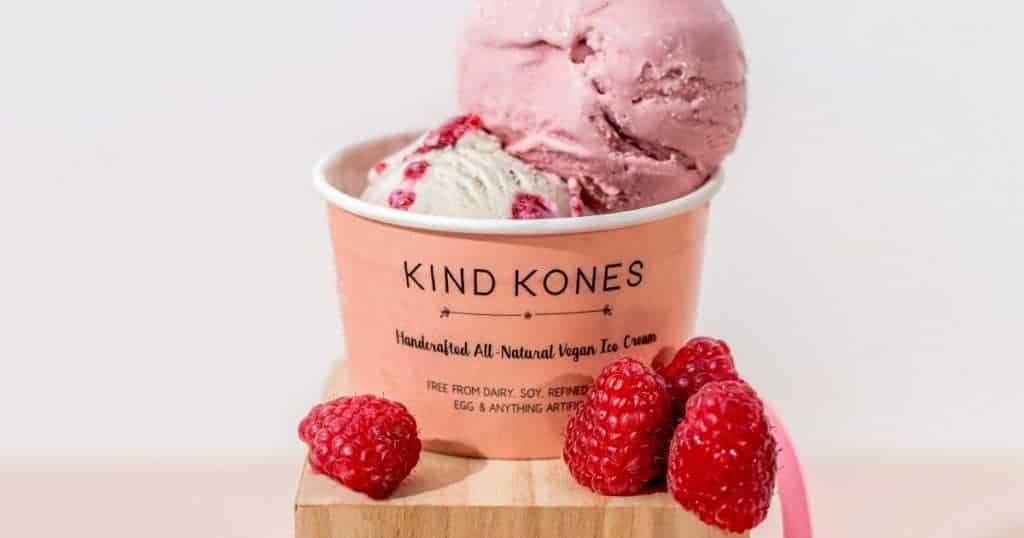 Be kind to yourself and the planet with Kind Kones's all-vegan ice cream and other guilt-free bakes like cakes, bread and spreads!
Although using all-natural and dairy-free ingredients, their ice cream still tastes just as delightful, which earns them the spot for being one of the best ice cream in Singapore! Not only that, they've made ice cream a sweet reality for lactose-intolerant or vegan friends who've had to withstand themselves from enjoying this sweet treat.
Some of the noteworthy flavours at Kind Kones include the Blue Planet (includes matcha cake and butterfly pea flowers), Durian, and Madagascan Vanilla.
7. The Daily Scoop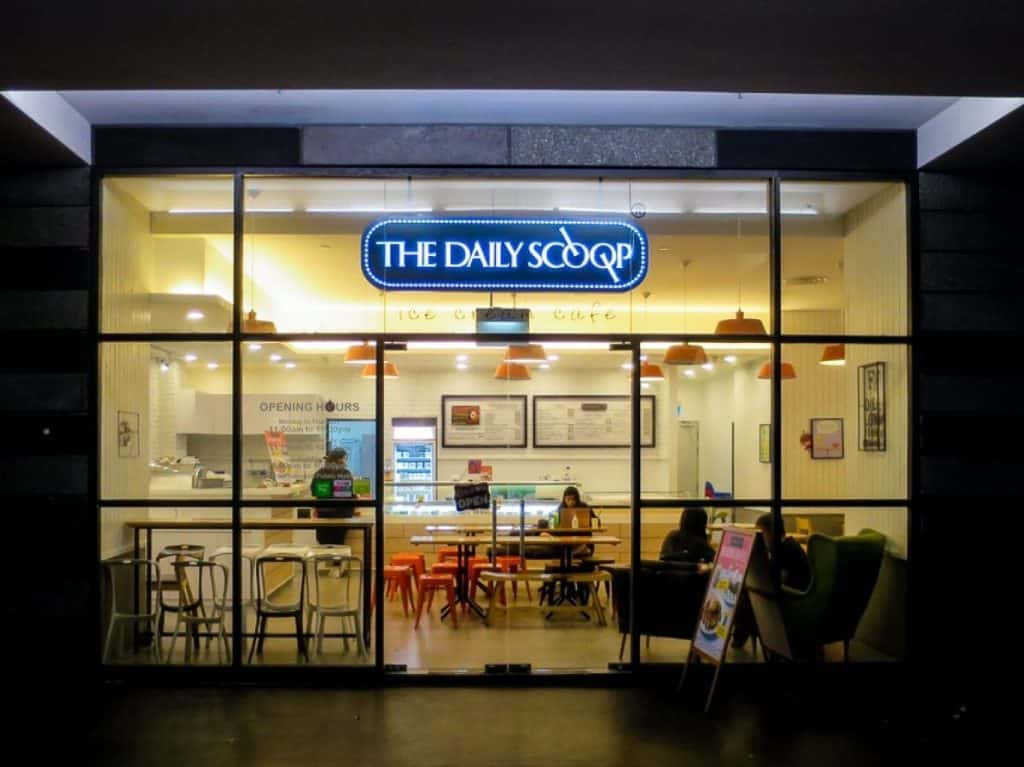 Most of us might have chanced upon a store or two during our teenage years at the Daily Scoop, one of the best ice cream in Singapore that has been around since the start.
The familiar ice cream chain evolved from serving timeless classics to experimenting with unique flavours, such as the Chili Choc, Carrot Cake or even Maple Crisp. For those who prefer something lighter on the palate, they have sorbet ice cream that comes in fruity flavours like Khoyo Grape Sorbet or Mango Sorbet.
8. Geometry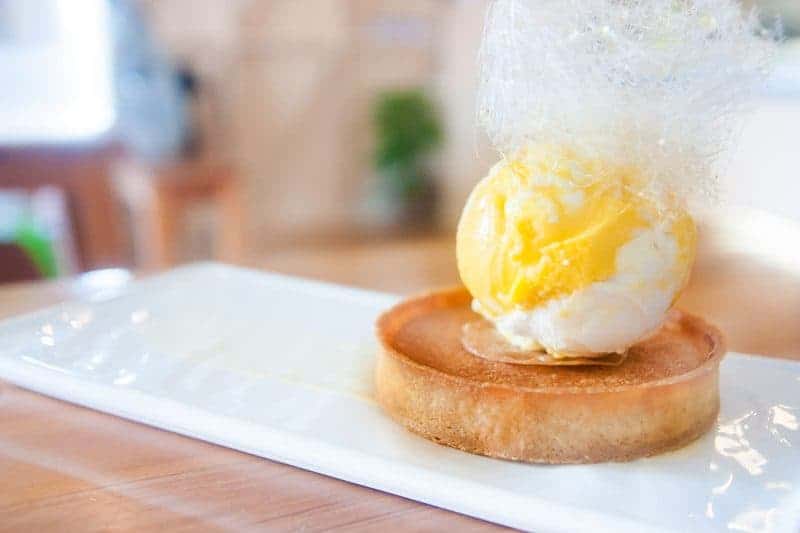 Here at Geometry, they pride themselves on handcrafting their gelato ice cream from scratch with fresh, all-natural ingredients. No artificial preservatives or ingredients are used, so you can bet you're getting some of the best ice cream in Singapore!
The bestselling flavours at this ice cream joint are their Earl Grey Tie Guan Yin, Dark Chocolate Truffle and Goma (organic golden and black sesame). You can choose to have it on its own, or pair it with a sweet base such as waffles, brownies or even their specially handmade almond tart!
9. Mrs Plumps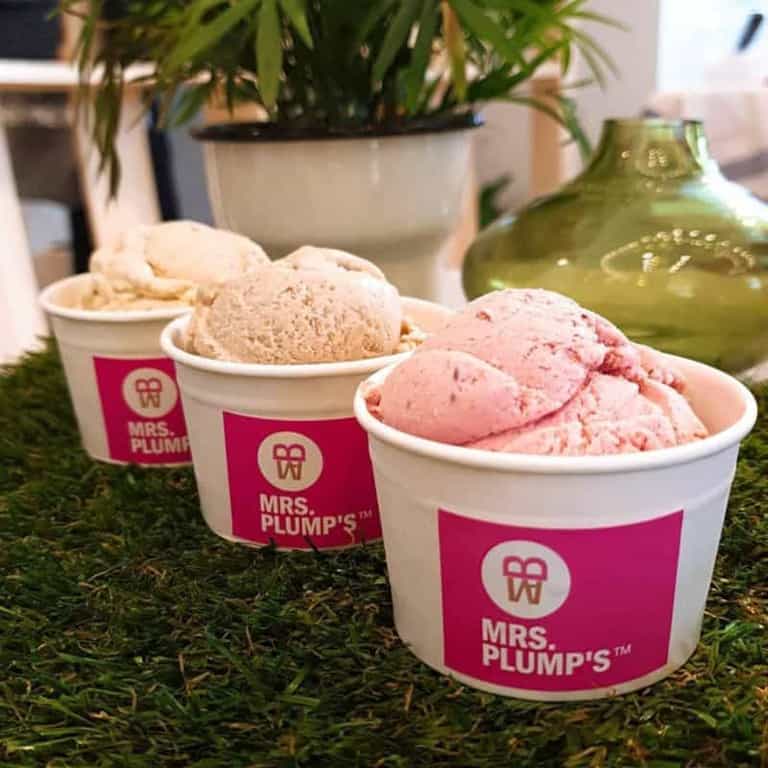 For the health nuts who would probably shun something as sinful as ice cream, Mrs Plumps's all-natural ice cream infused with superfoods, vegetables and fruits should fit in nicely with their strict diet!
Being the first superfoods ice cream brand here, they are well on track to revolutionising the industry with this unique solution that will be a hit among the health-conscious and picky eaters.
Be sure to order their chocolate kale, vanilla chia, banana dates ice cream or popsicles like the raspberry or chocolate kale flavours. For vegan or lactose-intolerant friends, their Keto range will suit you as it comes dairy and vegan friendly.
10. Birds of Paradise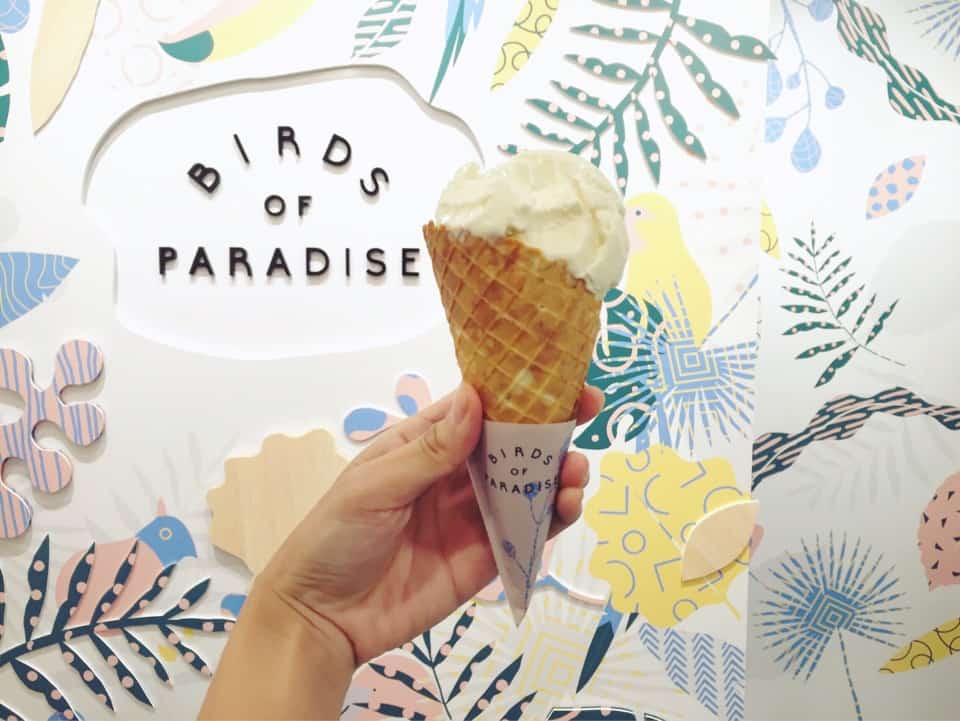 Birds of Paradise brings a feast to both your sights and tastebuds, with their botanical-inspired handmade gelato crafted with premium, natural ingredients. Even their housemade waffle cones are not spared, as they come with a light scent of thyme!
They largely use flowers, herbs, spices and nuts to concoct a beautiful melody of tastes and scents that makes their gelato so special – think unique flavours like spiced pear, strawberry basil or white chrysanthemum. The modern botanical prints at the cafe set the perfect backdrop for an effortlessly aesthetic Instagram story too! Definitely one of the best ice cream in Singapore that is Instagram-approved.
Conclusion
Suffice to say, ice cream is one of our go-to dessert options for its variety of flavours and icy cold texture that makes it a perfect pairing with the weather here.
Before digging into any of the best ice cream in Singapore, you may want to reconsider your options with chocolate desserts in the game. Hear it from us for our recommendations on the best chocolate desserts in Singapore!
Featured Image by Lama Roscu on Unsplash
Explore More Content