10 Best Mookata Delivery In Singapore To Get Your Fix of Comfort Food [2023]
Miss the sizzling sounds and savoury smells of Mookata? Our featured best Mookata Delivery options are here for you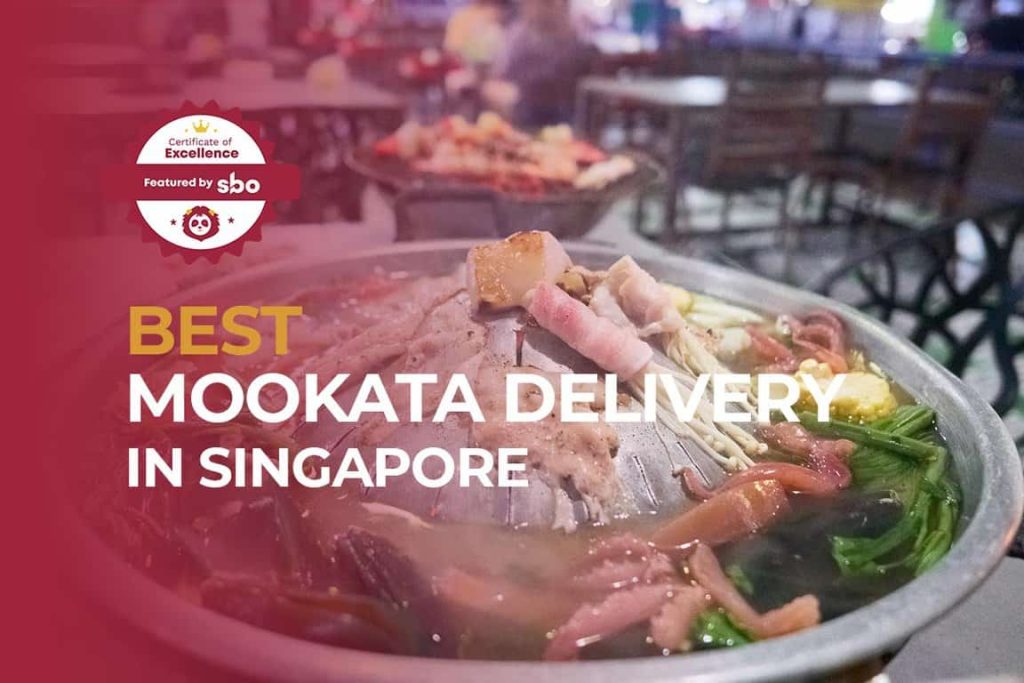 Native to Thailand, moo kra ta or as popularly known as Mookata, has taken the Singapore dining scene by storm. Mookata is an increasingly popular option because the style of cooking provides a very different yet enticing taste that makes us keep coming back for more.
The good news is, you can now have a well-rounded meal of grilled meat, chunky vegetables, chewy noodles, savoury seafood and tasty broth all at the convenience of your home. We've sourced the 10 best Mookata Delivery in Singapore for you. It's fast, It's convenient, It's tasty. So what are you waiting for?
1. Siam Square Mookata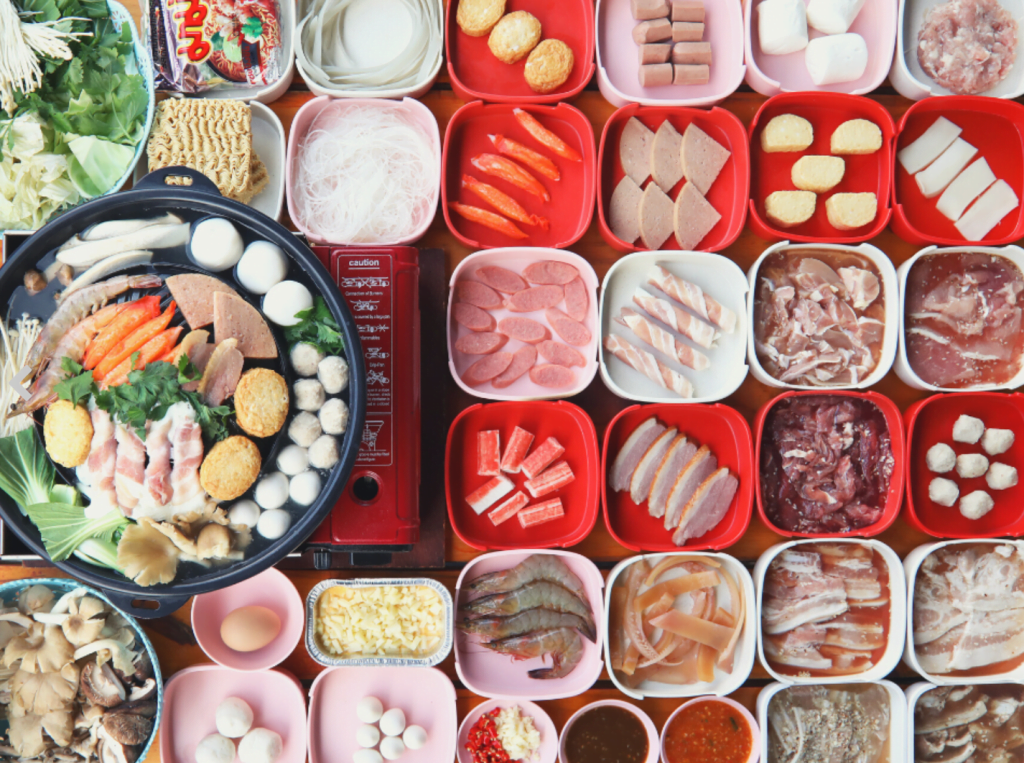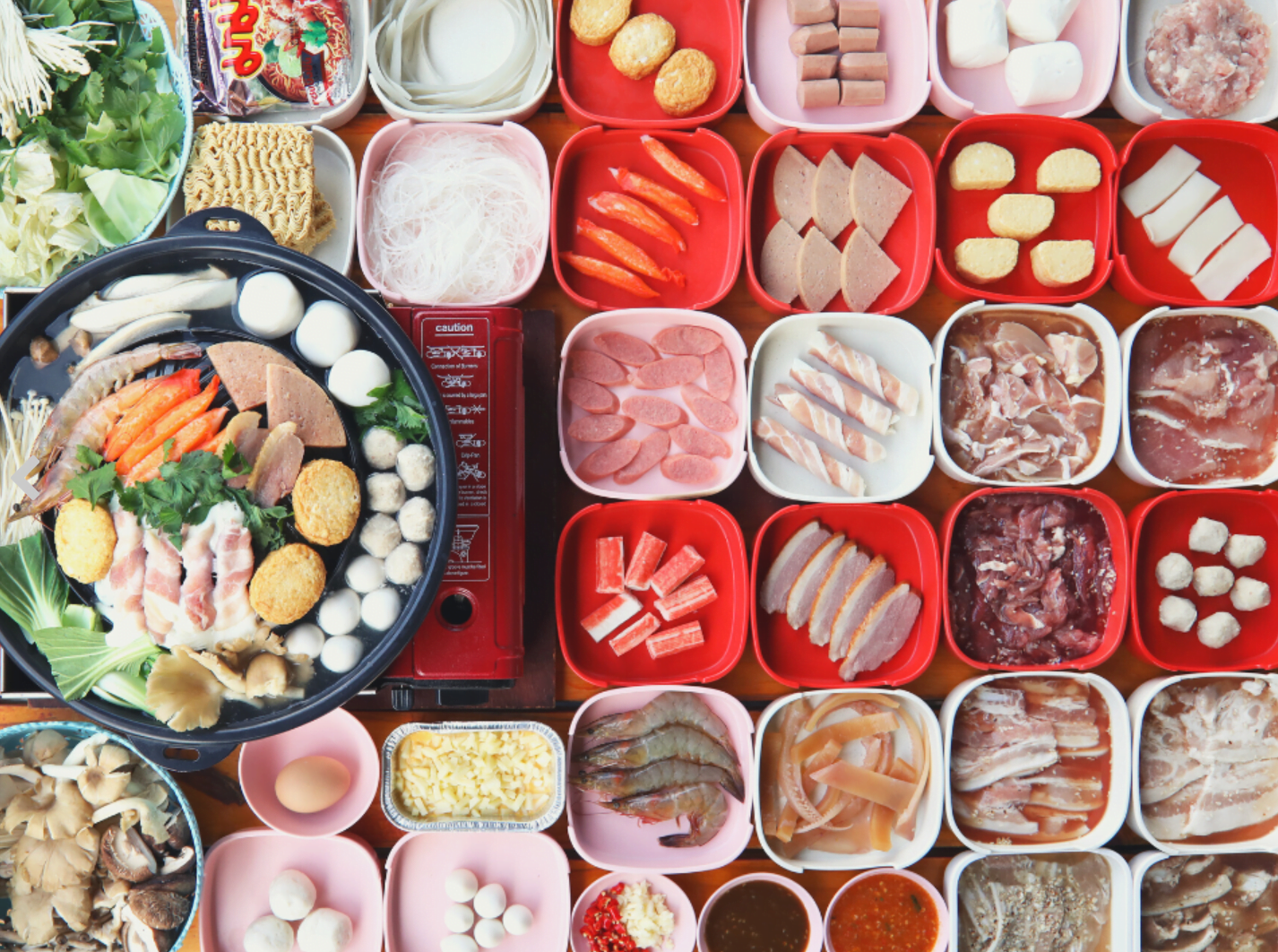 The spread of ingredients available with delivery from Siam Square Mookata will be perfect for you and your family or friends. If you don't have the right equipment, fret not! You can purchase a non-disposable skillet, stove and other components to help you char the meat right.
You also have the option to purchase beer or soju to accompany your meal. Reviews love that the food from here is value for money and portion size is just right.
2. Phuket Town Mookata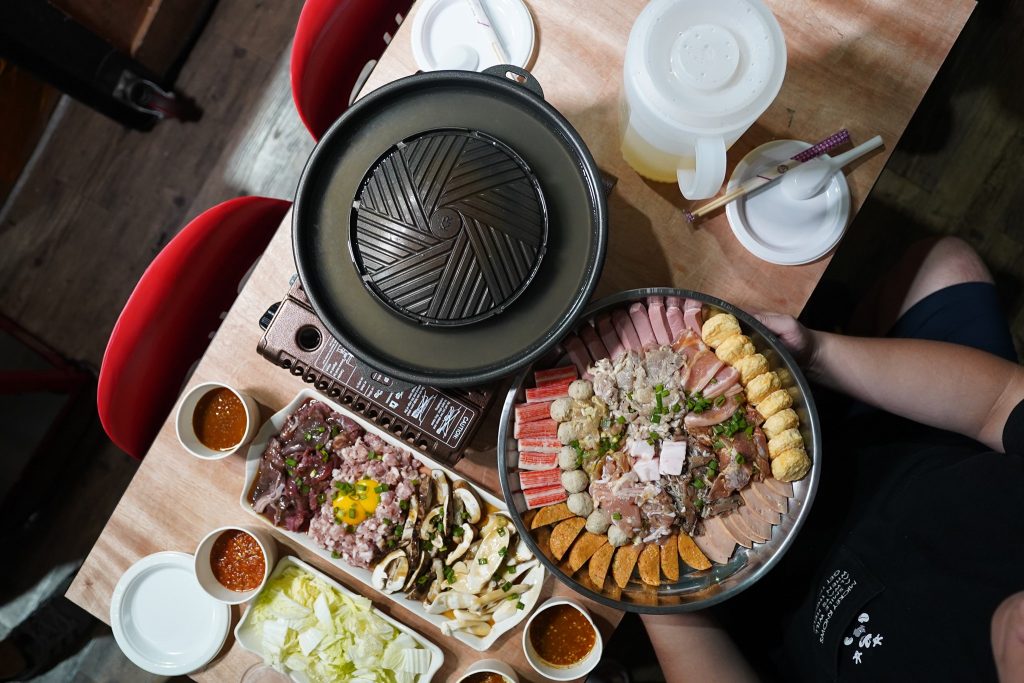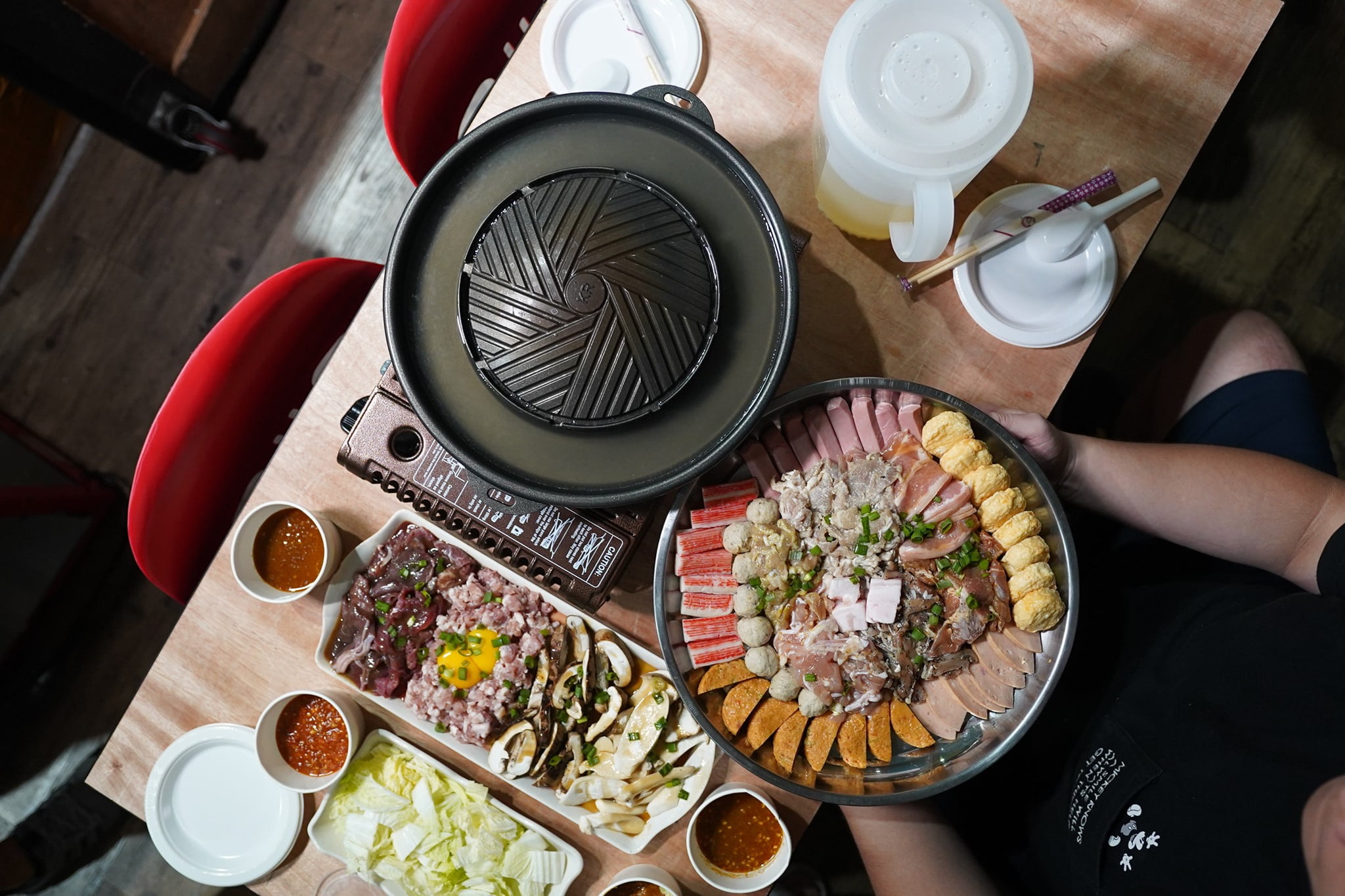 Phuket Town Mookata delivers Mookata right to your doorstep. Expect to receive delicious and fresh ingredients that will satisfy your tastebuds. Do note to place your orders in advance so that you can get your food in time.
If you're looking for other Mookata sets, you'll need to order for a minimum of $50 before you can be entitled to free delivery. Reviews commend the marination and dip to accompany your meal, and love the efficiency of the service. It's time to pick up your phone, talk to them, and place an order!
3. Mr Mookata – Bugis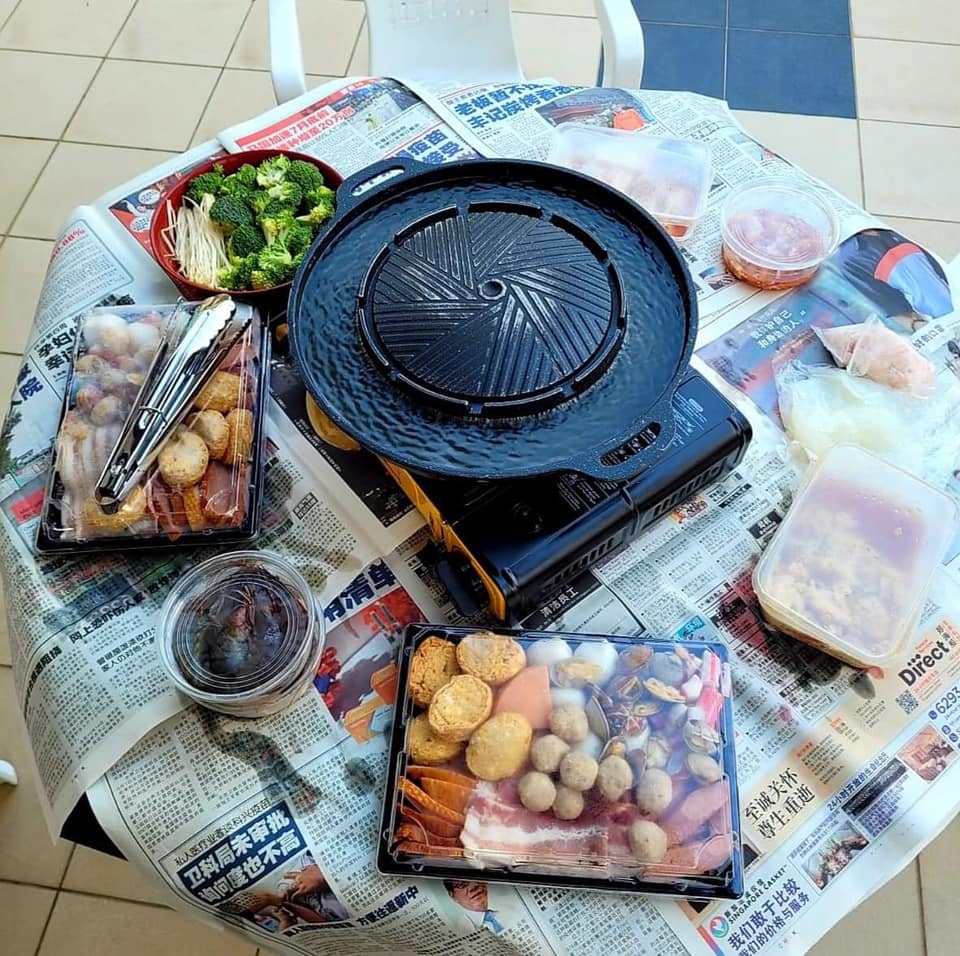 Nothing beats the taste of special homemade chilli sauce, and Mr Mookata has 4 signature sauces for you to jazz up your meal. For those having Mookata for the first time at home, Mr Mookata can also provide the Gas Stove, canisters and grill.
We hope you're planning your meal already because nothing will stop you from ordering from here once you know that their free delivery applies islandwide!
4. Cheese Story Mookata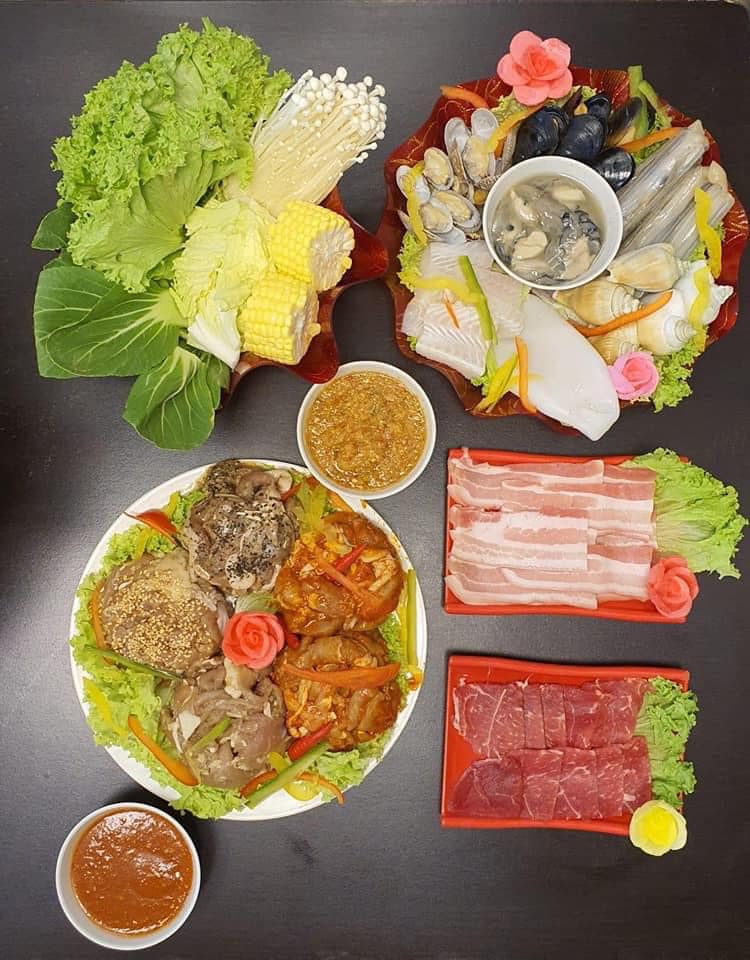 Cheese Story Mookata is praised by reviews for its fresh food and affordable price. You can have high-quality, authentic Mookata at home without the hassle of buying the ingredients or cleaning up.
In fact, Cheese Story Mookata offers free rental of their stove and grill pan and will be able to collect them the following day from you. An added bonus from ordering them is their free delivery service.
5. Aroy Mak Mookata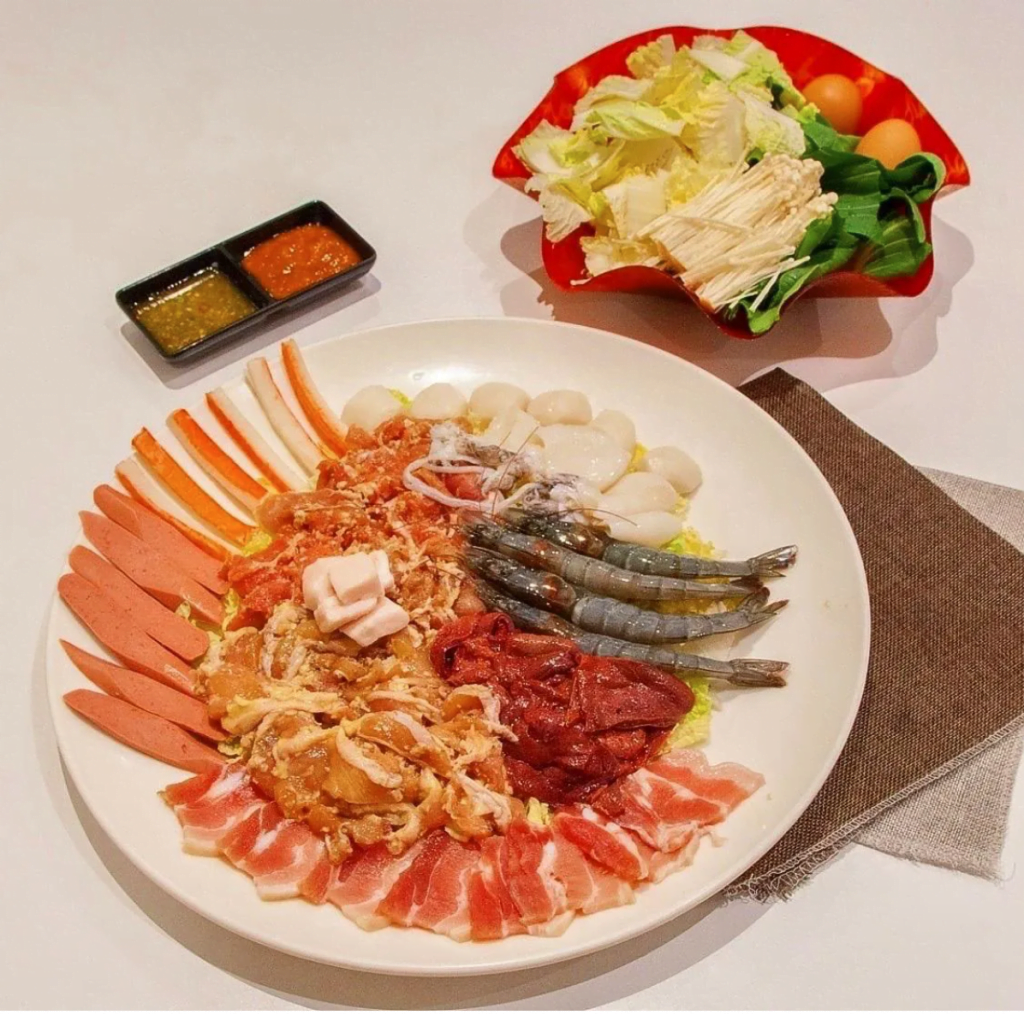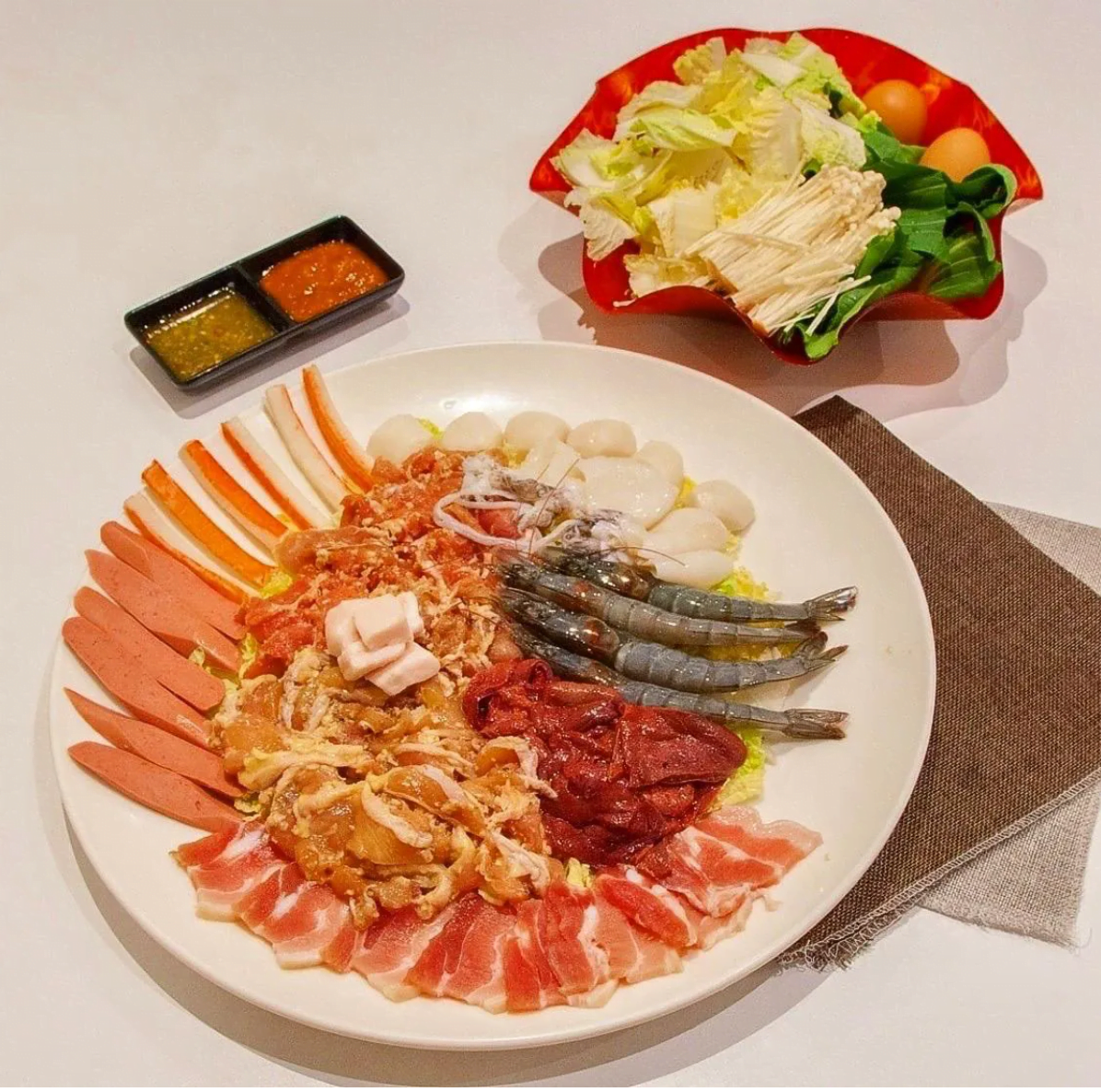 Aroy Mak Mookata offers an extensive menu to satisfy your cravings. Their specialities lie in their Chiang Rai style Mookata marinated pork & chicken sliced meats, non-MSG soup stock and their highly-raved traditional homemade Thai chilli sauces.
You'll be pleasantly surprised that Aroy Mak Mookata provides both a ready-to-eat cooked Mookata set as well as an uncooked Mookata set for you to add a DIY element to your home dining experience. Reviews are delighted that their food options are well-priced for good portions.
6. Bangkok Street Mookata – Upper Thomson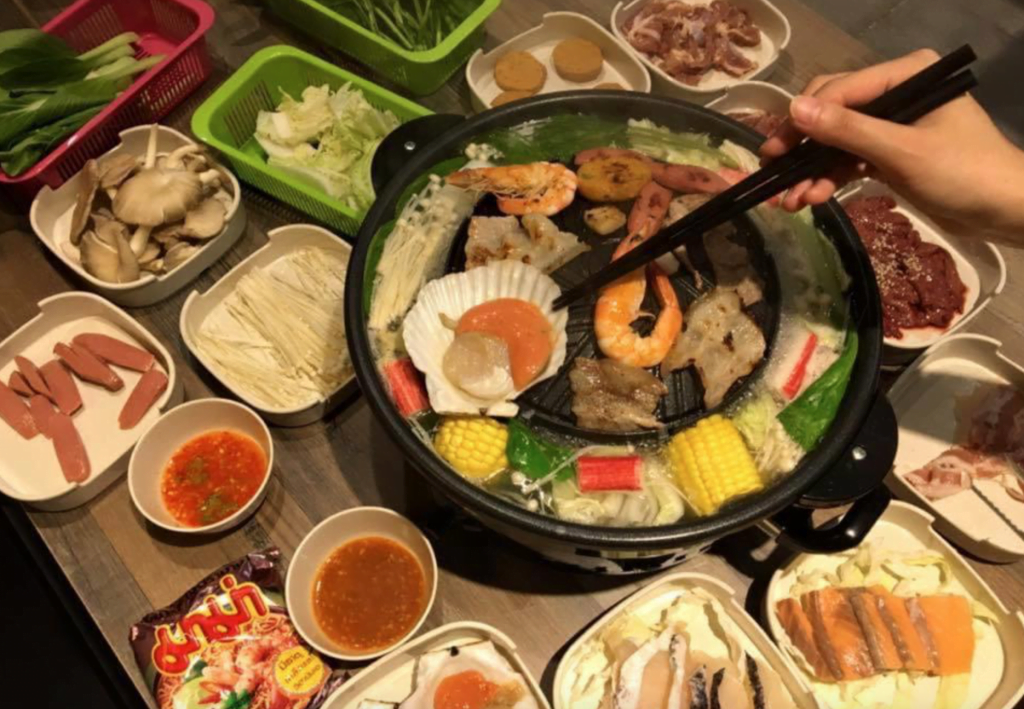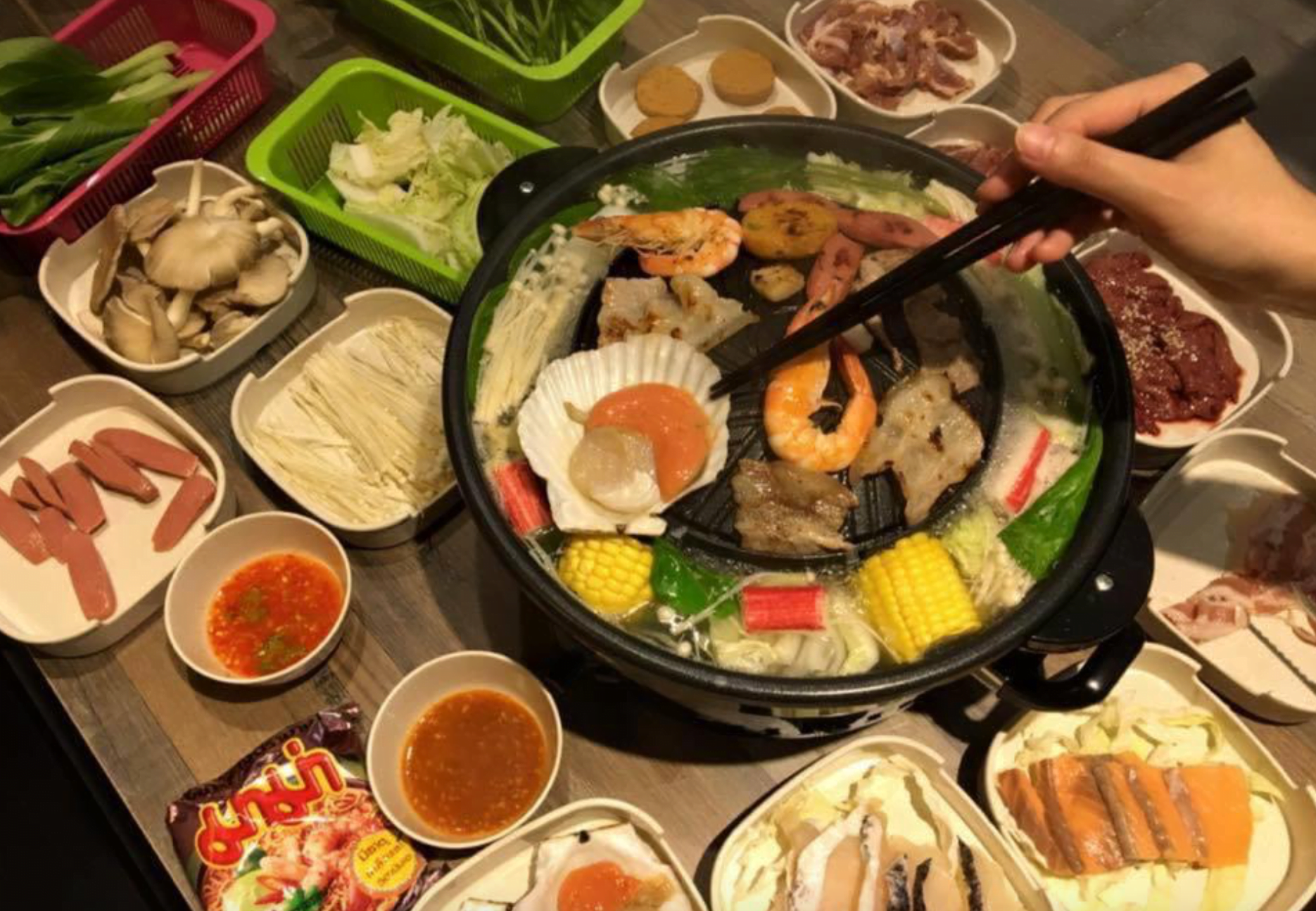 Bangkok Street Mookata – Upper Thomson delivers to you so that you can enjoy Mookata at the comfort of your home. They offer both fixed set meals or À la carte options, so you can be quite flexible with what you want or don't want to add.
If you take a look at their reviews, patrons esteem their Mookata as their favourite comfort food and highly recommend pairing the Mookata with their Thai Milk Tea.
7. 2211 Mookata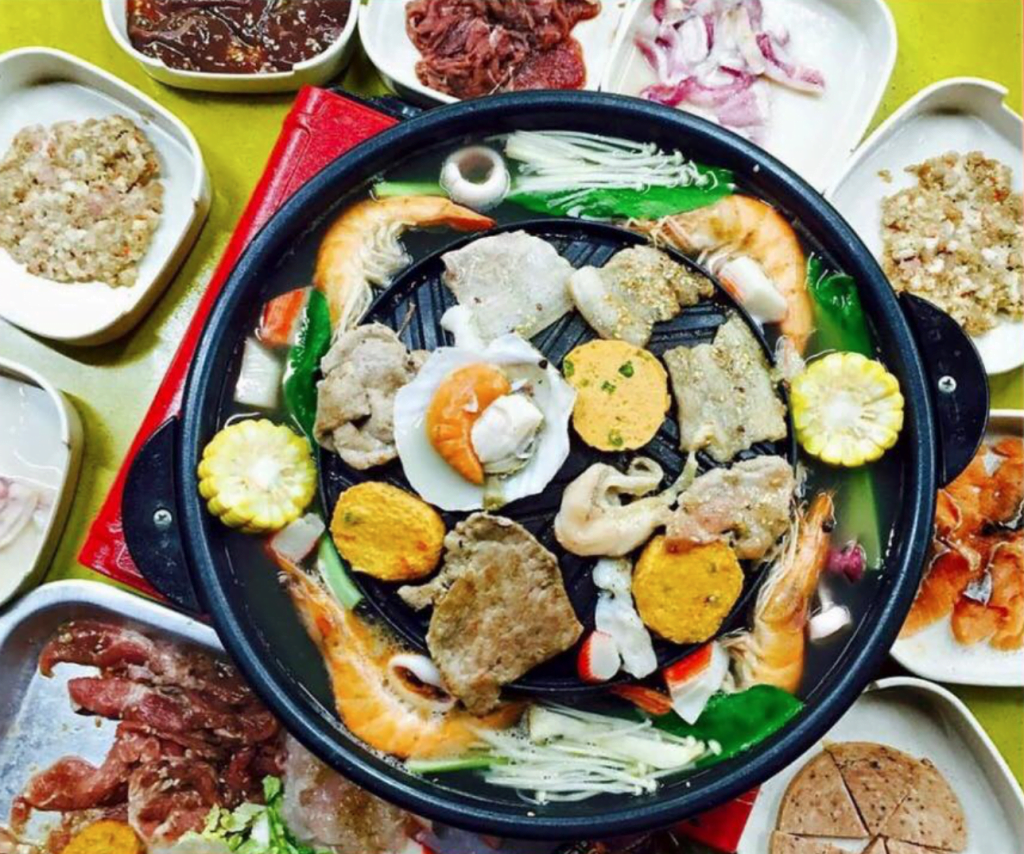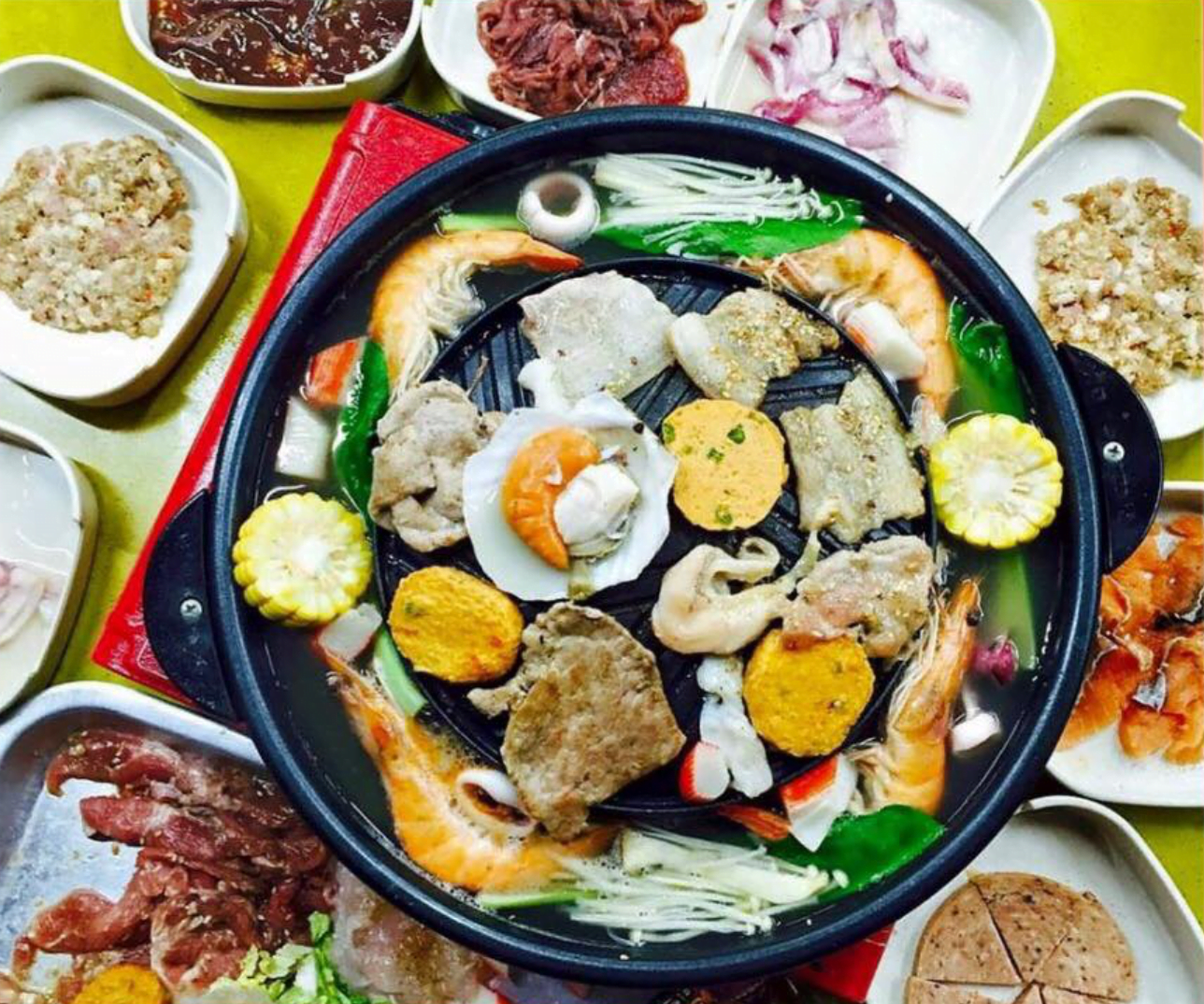 2211 Mookata provides Mookata platters that are meticulously prepared to impress your tastebuds. You will also be spoilt for choice with the condiments available in the add-ons. 2211 Mookata also provides a stove, hotplate and soup base at no additional cost.
For your convenience, you won't even need to clean or wash the stove and hotplate and they'll help to collect them from right outside your doorstep. Reviews commend that the food is so satisfying that you will keep coming back for more.
8. Tom Yum Kungfu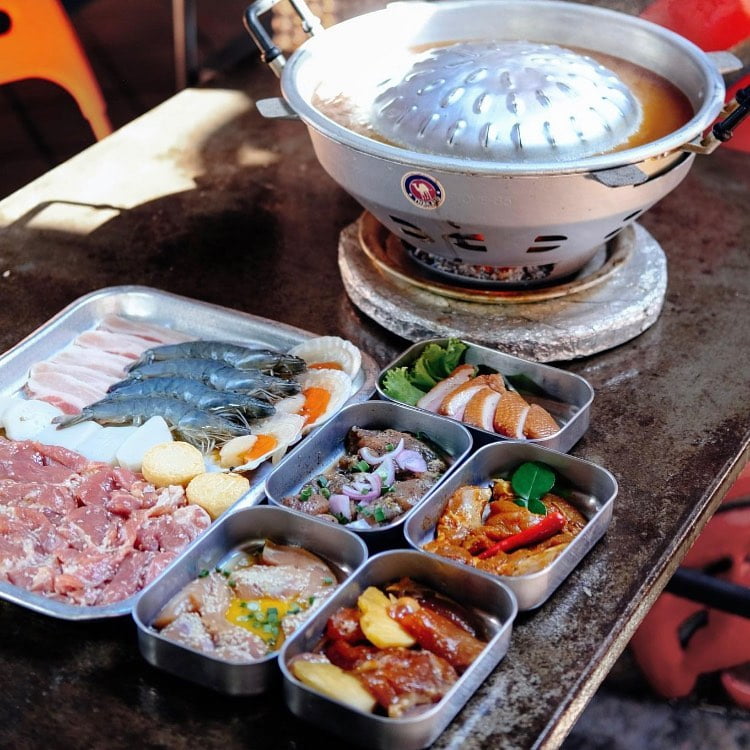 Tom Yum Kungfu prides itself on its Best Marinated Pork Collar, so you should definitely give this a go. You can indicate that you'll require a pot, stove and gas canister to give you the full-fledged Mookata experience.
Stuff your stomach with their wide array of top-notch ingredients as add-ons.
Reviews praise the excellence of their service and the taste of the food. A pro-tip learnt from the reviews is to enquire with the staff what to order depending on your tastes.
9. Jiak Mookata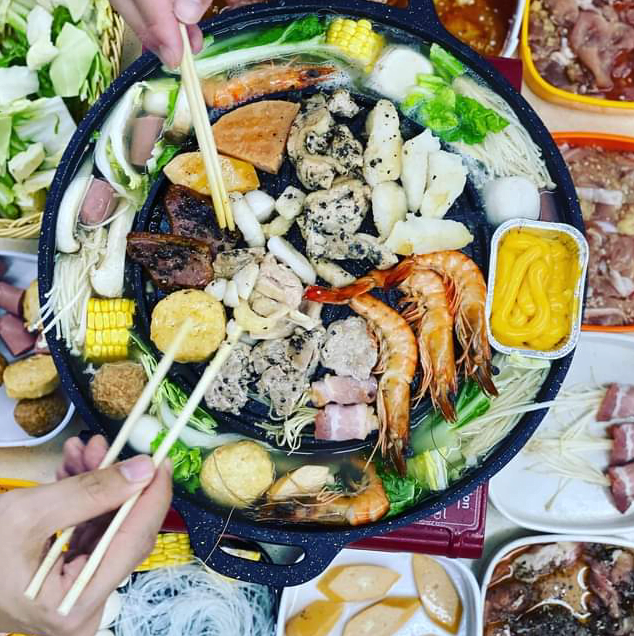 When there are over 200 patrons that rate Jiak Mookata an average of 5 stars, you know that this is a place worth considering. For those hankering for Mookata, you'll be happy to know that Jiak Mookata offers free delivery and a delightful menu of ingredients for À la carte add-ons.
Reviews were amazed by the generous portions and variety of meat, vegetables and sides. Compliments were also given to the homemade chilli that enhances the flavour of the fresh ingredients.
​10. Lethai Mookata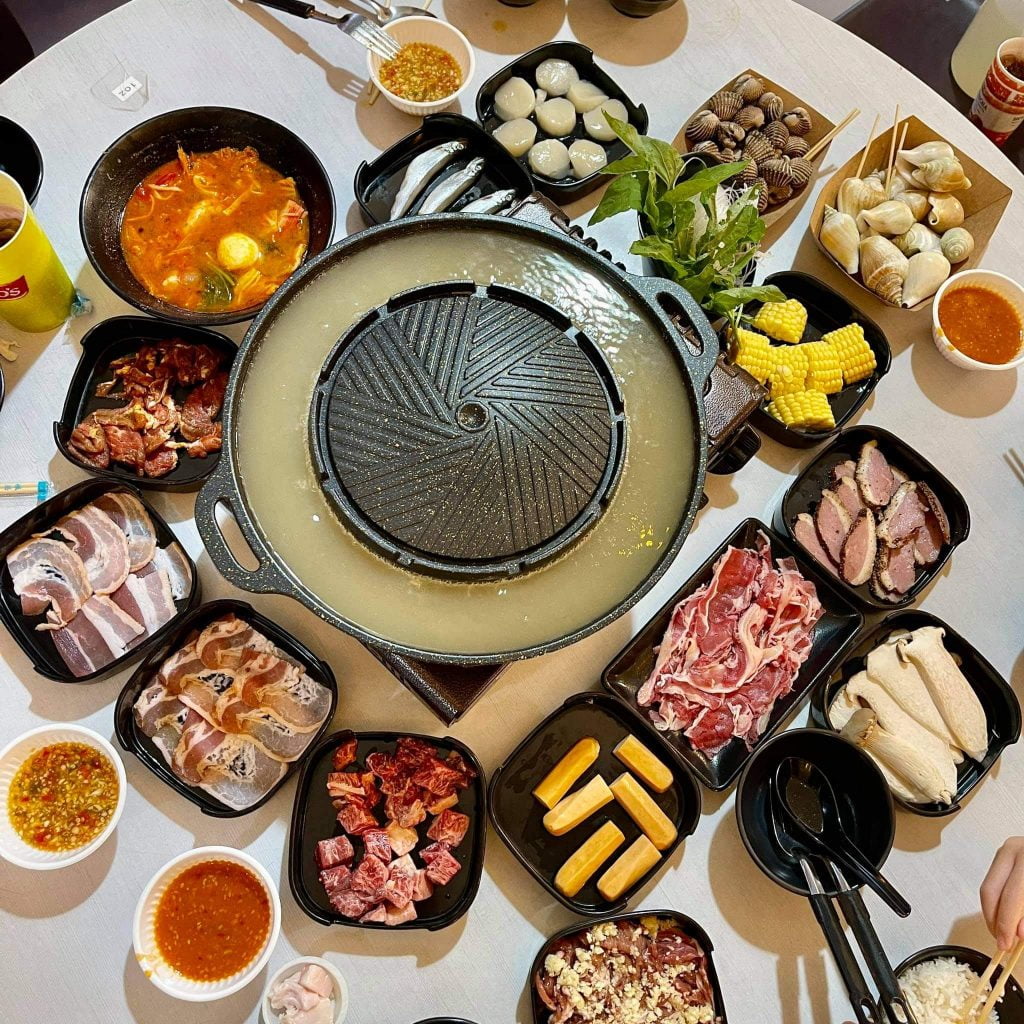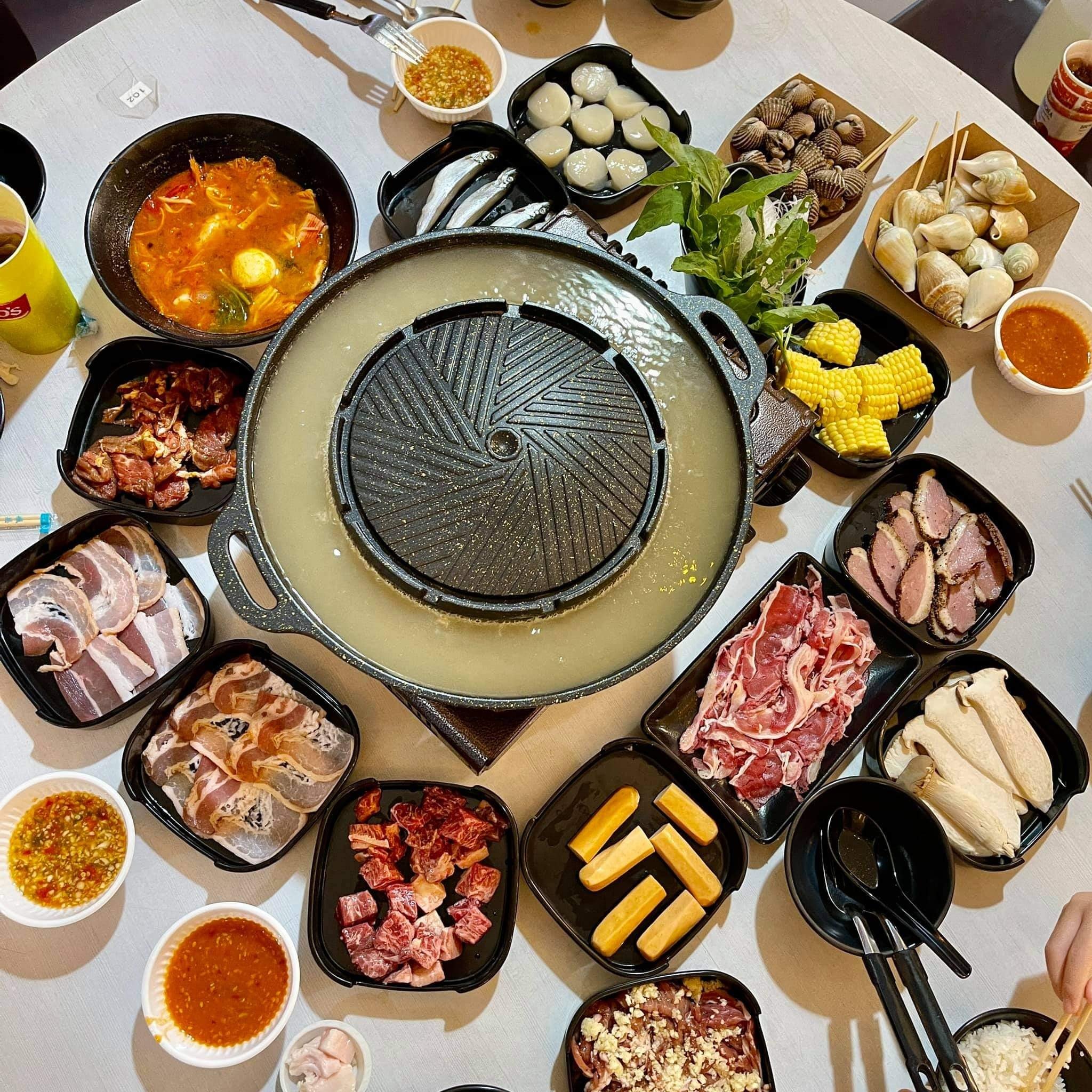 Lethai Mookata selection includes all the usual crowd-pleasers for your meat, vegetable, seafood and condiments options. For those with no equipment at home, they can loan out their stove with gas, which you can return the next day. Reviews mention how the food is so authentic that Lethai Mookata becomes their go-to place for Mookata. Their seasoning is spot-on, so it's recommended you add it in for that spicy or sweet kick!
Conclusion
We all want our Mookata fix from time to time, and there are many delivery options that allow you to have them at reasonably priced fares at home.
We hope that this guide to the 10 Best Mookata Delivery in Singapore has you craving for that sinful sizzling hot meat and flavourful broth you can only get in Mookata-style dining!
While SBO is committed to supporting our local businesses, we welcome any feedback and anonymous sharing regarding your experience with our recommended 10 Best Mookata Delivery in Singapore.
Having Hotpot cravings? Try scrumptious food from the best Steamboat delivery in Singapore at an affordable price!
Explore More Content