10 Best Burger in Singapore that Will give You the Authentic "Western Style" Taste [2023]
Sink your teeth into the burgers from the 10 best burger places in Singapore!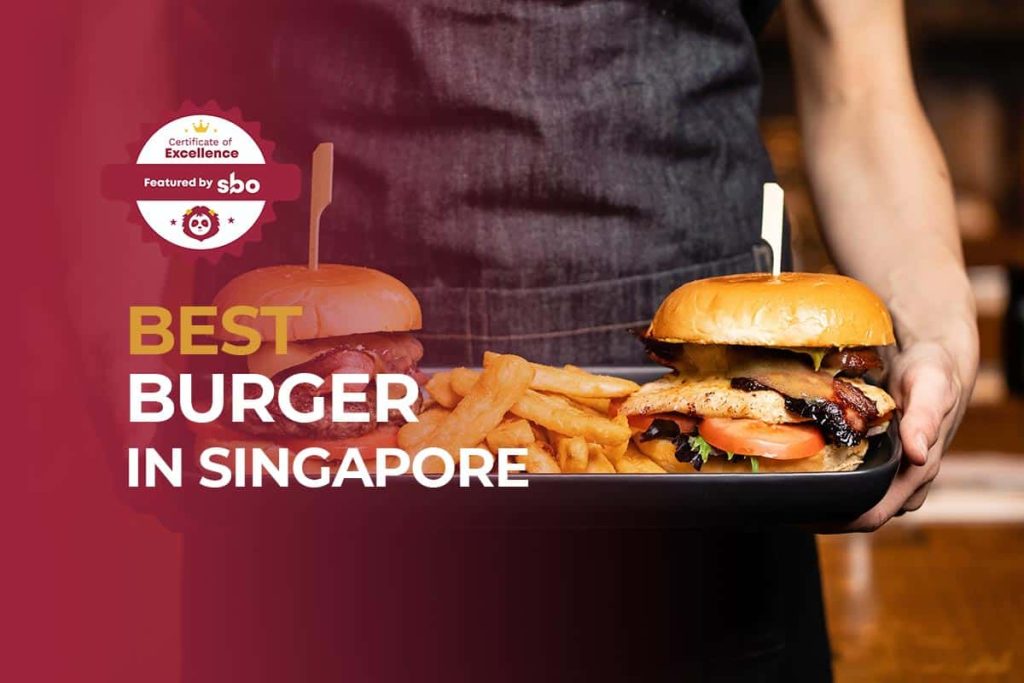 Burger is a kind of sandwich that those from the Western part of the world enjoy. While the standard burgers can be found in McDonalds, KFC or Burger King, burgers in restaurants may have their own unique twist that others may not offer.
Follow us as we introduce you to the 10 Best Burger in Singapore you won't want to miss out on, and treat yourself to a meal that would take you places!
1. Fatboy's The Burger Bar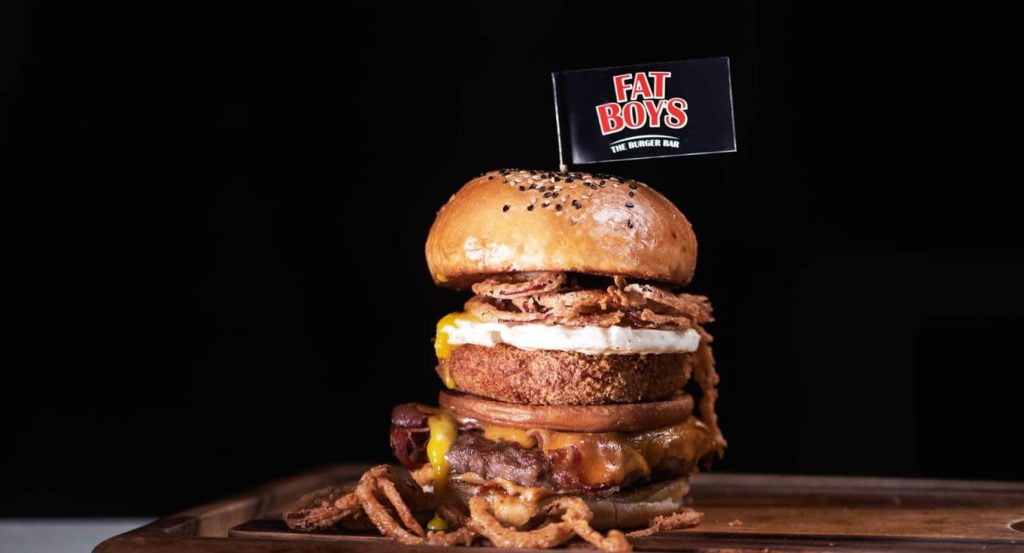 First established on 25th September 2009, Fatboy's goals are to provide burger lovers with a real deal of delicious homemade burgers. With the menu being catered to authenticity and tailored to the restaurant's and customer's personalities, you will definitely find something that will suit your taste buds.
If you ever want to design your very own burger, look no further than Fatboy's The Burger Bar! With their specialties being burgers and the choice to make your own burger, Fatboy's The Burger Bar's menu is a must-try in this list!
2. Burger Frites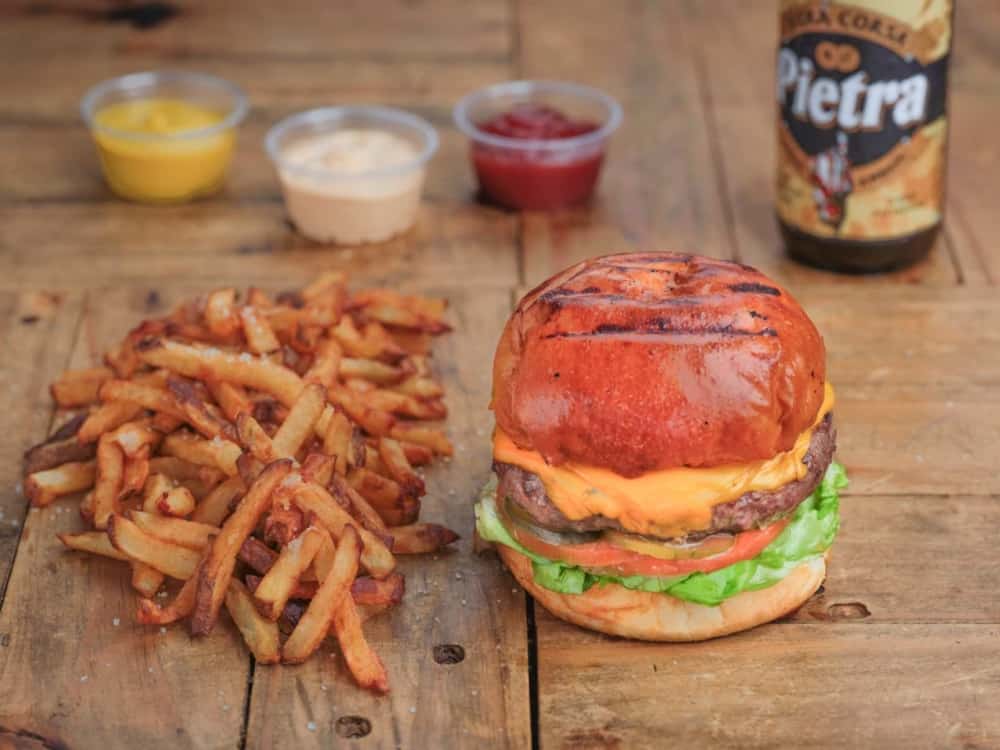 A newly established burger restaurant that opened a few years back in 2019, Burger Frites will impress you with its café-like and well-furnished interior designs, making it a popular hangout place. Founded by the same people behind the steakhouse Braseiro, they provide amazing beef burgers. These burgers are usually accompanied by ingredients such as lettuce, tomatoes or cheese.
It may not be fancy and the choices are limited to a small variety, but they have an impeccable interpretation of a beef burger.
3. Potato Head Singapore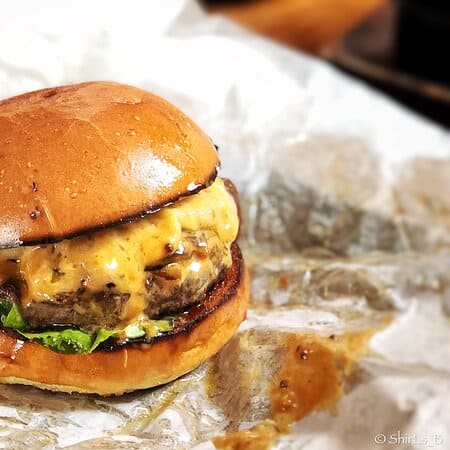 Located in one of the most well-established buildings on Keong Saik Road, this unique restaurant is closer to a private house. It offers four types of environments: the dynamic burger restaurant; a living room, where the atmosphere is a little more relaxed with table service, the third is a private studio, which makes for a great drinking area, and finally the rooftop garden, where it doubles as a open-air bar.
Visitors will have a choice to either mix the drastically distinct restaurants and bars for the ideal combination, or they can visit each one of them separately depending on the mood, occasion or time of day. With a diversity of homemade sauces and pickles, Potato Head Singapore makes clever modern touches to the traditional burgers.
4. HANS IM GLÜCK German Burgergrill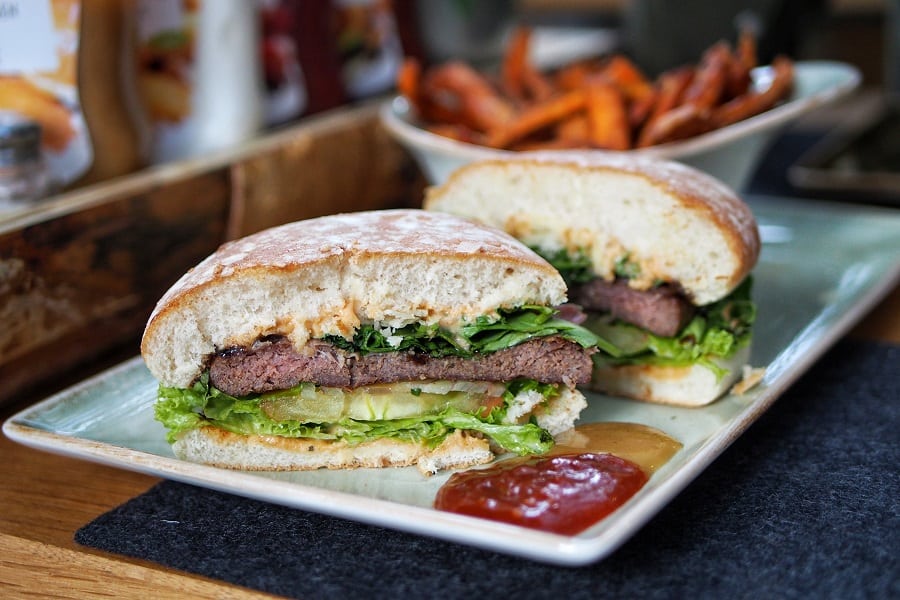 There is always something for everyone out there with HANS IM GLÜCK German Burgergrill. Made from only the freshest ingredients of the best quality, they make the plain old burger into an interesting, yet healthy and tasty meal for all to enjoy. From classic sour doughs to multi-grain bun, there are plenty of buns to compliment your burgers. You can even go for breadless burgers if you so wish to.
There are tons of choices to choose from. Options include tender chicken breast or juicy beef, vegetarian or vegan, addition of ingredients such as grilled vegetables, fig jam & feat cheese, avocado and rocket leaves. There are even options for cheese, such as aged Cheddar Cheese or Italian Parmesan cheese.
5. Lombardo's Burgers Singapore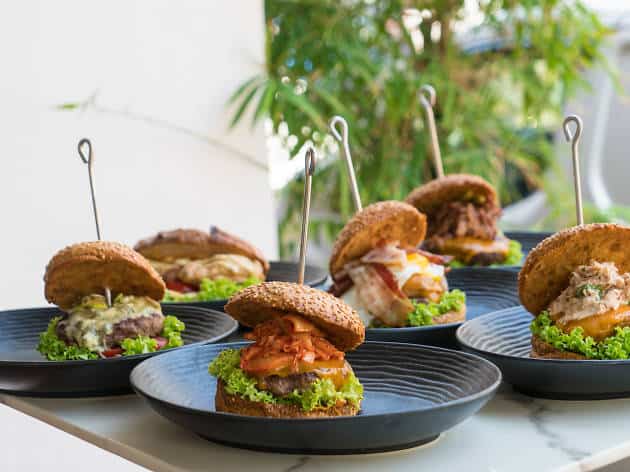 Located near the Buddha Tooth Relic Temple and Museum, Lombardos is founded in 2010 by Chef Martijn Verdonk with a business partner of his. Originating from Amsterdam, this restaurant gives patrons a multi-sensory experience in a homely atmosphere.
By mixing flavours and textures to get something new, the variety of burgers available are also unique. Some of them include the Spicy Kimchi Burger, Singapore Fling Burger, and even Dutch Cheese burger. All burgers are made with the best ingredients available, so it's a go-to place for those who want to indulge a bit.
6. Wildfire Burgers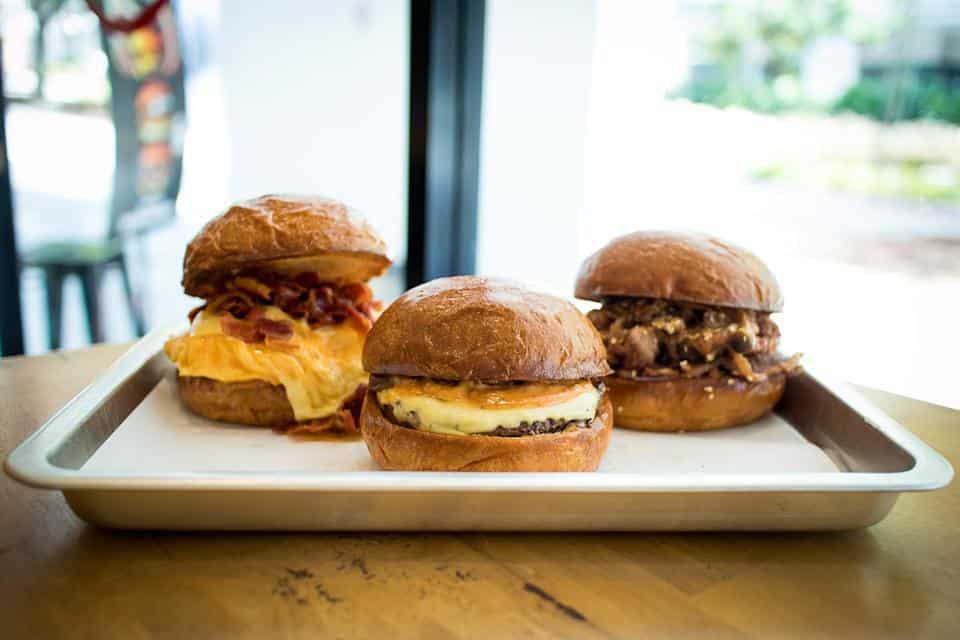 Famous for its flavourful patties grilled over Japanese Binchotan charcoal, this restaurant has won the title of Asia's Best Burger within 12 months of its debut. A burger haven located in the middle of Singapore's arts, heritage and design districts in Bugis/Bras Basah, this is the ideal place if you are craving for a burger while enjoying the finest arts of Singapore.
With the kitchen team having a professional background with one of them being part of a team that opened another restaurant before, this is definitely not just any burger joint in the streets. By combining their skills and the kitchen's Binchotan-charcoal-fired INKA grill, they are able to produce Wildfire Burgers' unique smoky taste in the menu. A unique burger will include the Korean Army Stew Burger.
7. OverEasy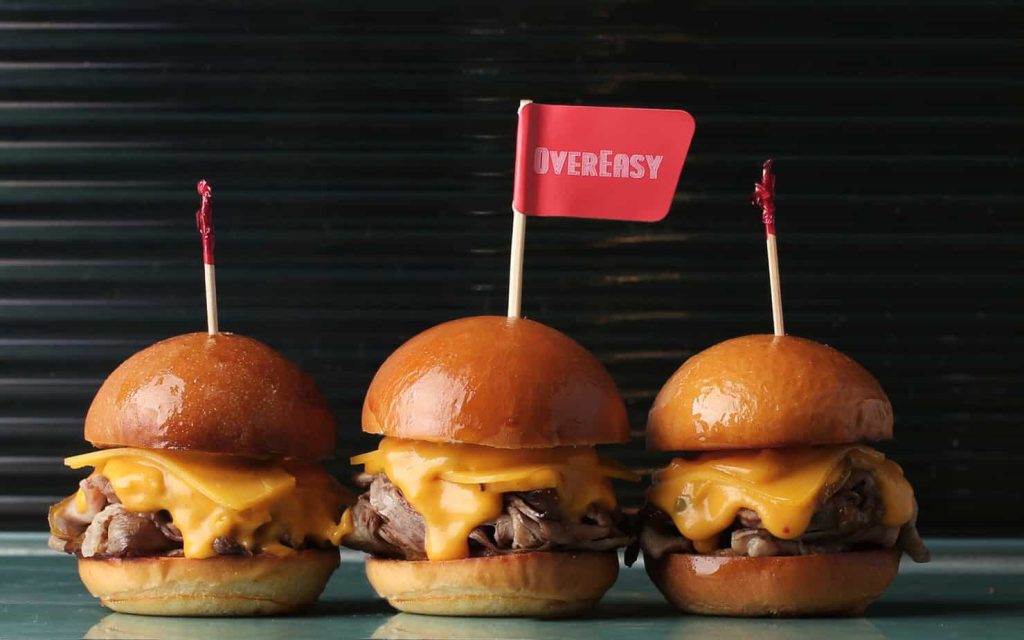 First started in 2009, OverEasy is the place to go for a taste of American lifestyle. OverEasy serves everything American. From the American-style classics, to amazing milkshakes and American-based drinks, this restaurant is the go-to for a fully belly at all hours.
Even better? OverEasy is nearby the bay and provides amazing views of the Marina Bay skyline. It is a great way to wind down after a long day at work. Heavily inspired by the 1960s and 70s edgy, colourful spirit, the interior is the modern interpretation of the typical American diner. It also brings the color to the business atmosphere and add cheer to the otherwise professional district.
8. Ministry of Burgers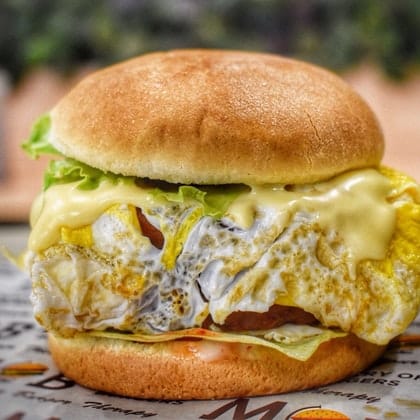 Here is a favourite for those who wants the local twist to the foreign burger. At Ministry of Burger, the burgers are served the the Ramly Style. With this restaurant, those who long for the pasar malam (Night Market) food will not need to crave any longer. Enjoy freshly prepared Halal burgers with an option for customization.
The restaurant's burger patties are usually wrapped with an egg, with loads of seasonings and sauces for the ultimate local twist! Affordable yet scrumptious, it always leaves its customers coming back for more.
9. Burger & Lobster Raffles Hotel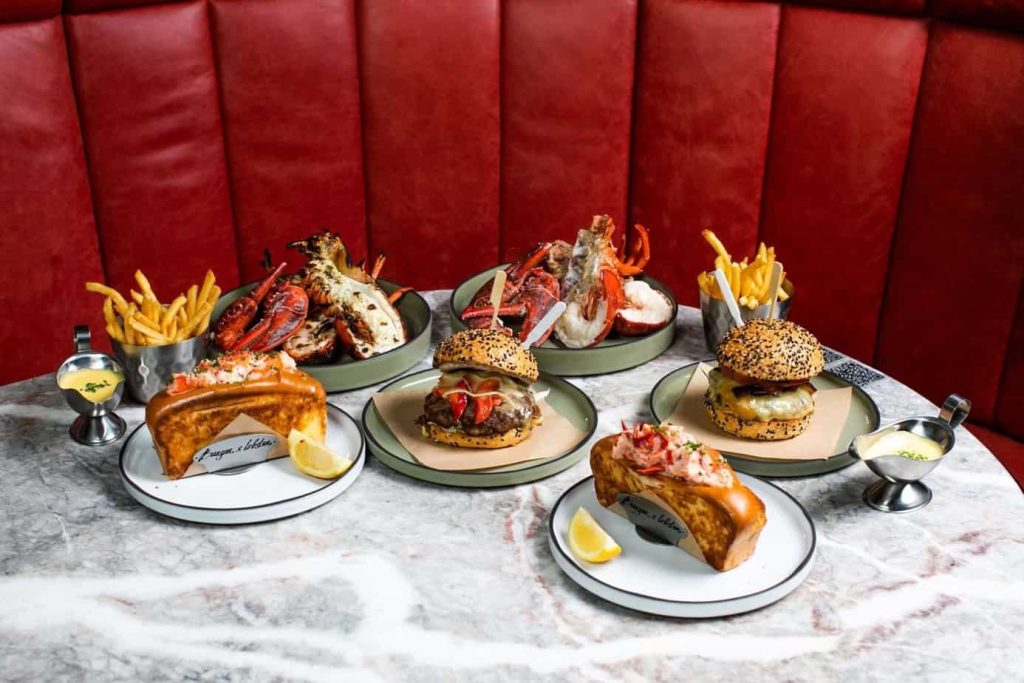 In 2011, an idea on a London rooftop was shared by four schoolmates. The concept of a restaurant where the main ingredients used would be burger and lobster. Starting from a small Irish pub in Mayfair, it now has restaurants across countries such as New York, Bangkok, Dubai Malaysia, Kuwait and Singapore.
Made of the best quality ingredient, from the Nebraskan family-farmed beef to the freshest Atlantic lobsters, you can guarantee that you will leave the restaurant with your belly filled with satisfaction.
Being inside a hotel, this is where customers will be able to enjoy an amazing Burger & Lobster experience in a quaint elegance that Raffles Hotel is known for. Elegant and yet family friendly, it is great for anyone who enjoys a relaxed ambience with their food and drink. With fancy environment and high-class food, is it a wonder why it made it to this list of best burger in Singapore?
10. Burnt Ends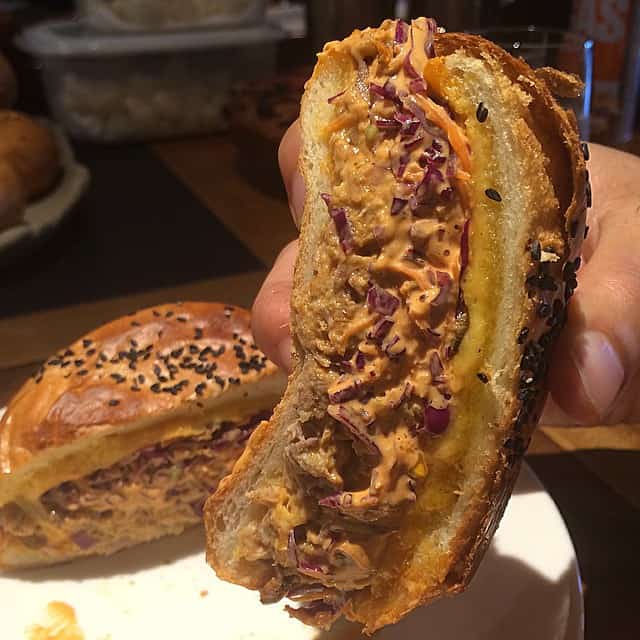 A popular BBQ place for families and friends, Burnt Ends has established itself to be an excellent place to dine. Run by Chef/Owner Dave Pynt, it has an open concept kitchen, complete with equipment such as a four-tonne, dual cavity oven and four elevation grills. This gives customers a chance to watch their food get made while waiting.
The restaurant also comes up with new menus everyday and runs on the belief that cooking in the old-fashioned way yields best results. You can expect a mouth-watering and unpretentious experience with the juicy meats being roasted in red-hot ovens that can go up to 700 Degree Celsius.
Conclusion
What do you think of our choices for the 10 Best Burger in Singapore? Share with us your experiences with the listed burger restaurants in Singapore through feedback or anonymous sharing.
We hope that this guide will be useful in helping you to help you find the best burger in Singapore to satisfy your burger cravings.
If you need something to go with the burgers, why not take a look at a selection of craft beers in Singapore?
Featured Image by Peter Dawn on Unsplash
Explore More Content