10 Best Dog Cafe in Singapore for a Pawsome Time [2023]
Dining out with your dog? Choose from these 10 best dog cafe in Singapore that prove it's more than just puppy love.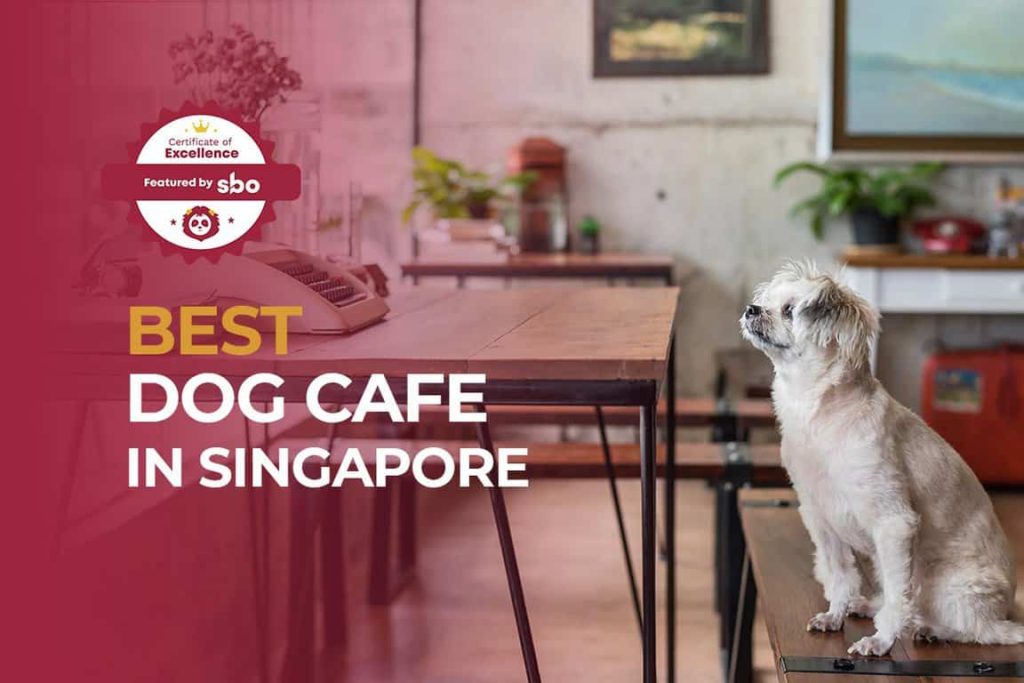 As pawrents, we treat our precious furkids with adoration and fondness that transcends that of a relationship simply between a pet and owner.
To us, they're akin to our own children, and naturally, we'd love to bring them with us wherever we go, whenever possible. This includes taking them out for mealtimes at local dog cafes, where we can share a spot for a peachy time together.
Of course, a great dog cafe should cater to both the pup and human, with divine dishes always worth a return for. Take a look at these 10 best dog cafe in Singapore to visit!
1. Ménage Café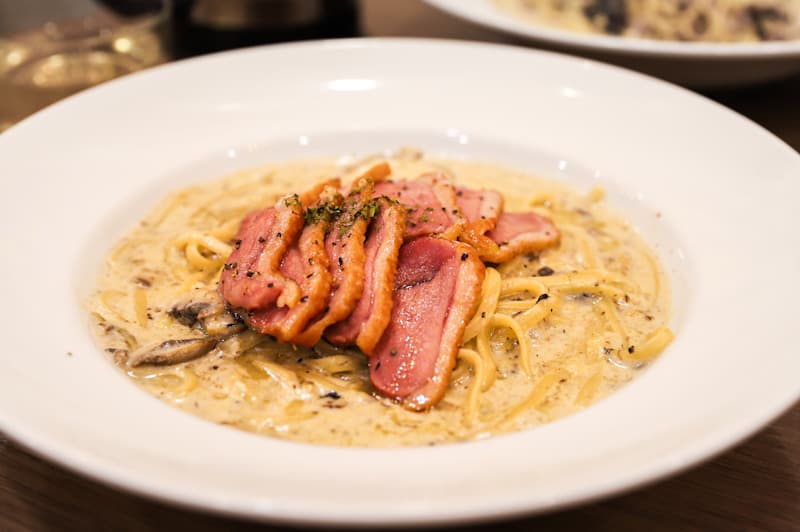 Big, bright and cheery, Ménage Café's decor is awash in colourful and clean elements. This includes pastel chairs, a charming white picket fence, and elegant paneled windows that welcome plenty of natural light.
The cafe is also peppered with a multitude of dog-friendly amenities, like water bowls and pee mops, ready for use.
Dig in to the fan-favourite Beef Cheese Fries ($13), fresh Truffle Crayfish Pasta ($21.90) and luscious Oven Roast Whole Chicken Leg ($15.90). The wide pet menu dishes out tantalising selections like the Sous Vide Wagyu Beef ($12.90) and Cheddar Cheese Beef Ball ($12.90).
Ménage Café permits all pups to be off their leash and roam about freely, as mentioned in most reviews. This helps them socialise and make friends, as well as make unforgettable memories with you!
2. I.N.U Cafe & Boutique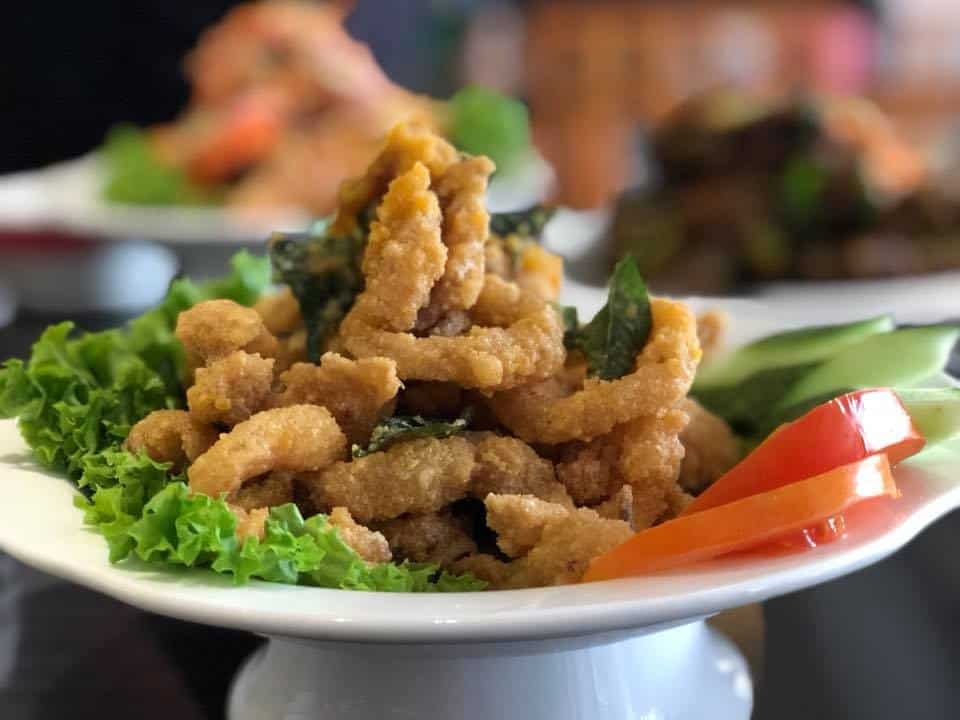 Minimalist and stylish, I.N.U Cafe & Boutique doles out tze char-style dishes for patrons, while your furkids get to relish a specially curated pet menu of Beef Steak ($6.90), Salmon Wooflesburg ($11.90) and decadent Puppy Scoops ($5) ice cream.
Some must-tries include the punchy and peppery Bak Kut Teh ($11.80) with fork-tender meat, Curry Beef Rice ($13.80), and Mee Goreng ($13.80).
Grab your pets, friends and family, and head over with for a sumptuous feast with huge portions and variety! Reviews approve of their frog legs and desserts. Before you leave, remember to take a look around their pet supplies shop just beside the cafe for some tasty treats!
3. Sun Ray Cafe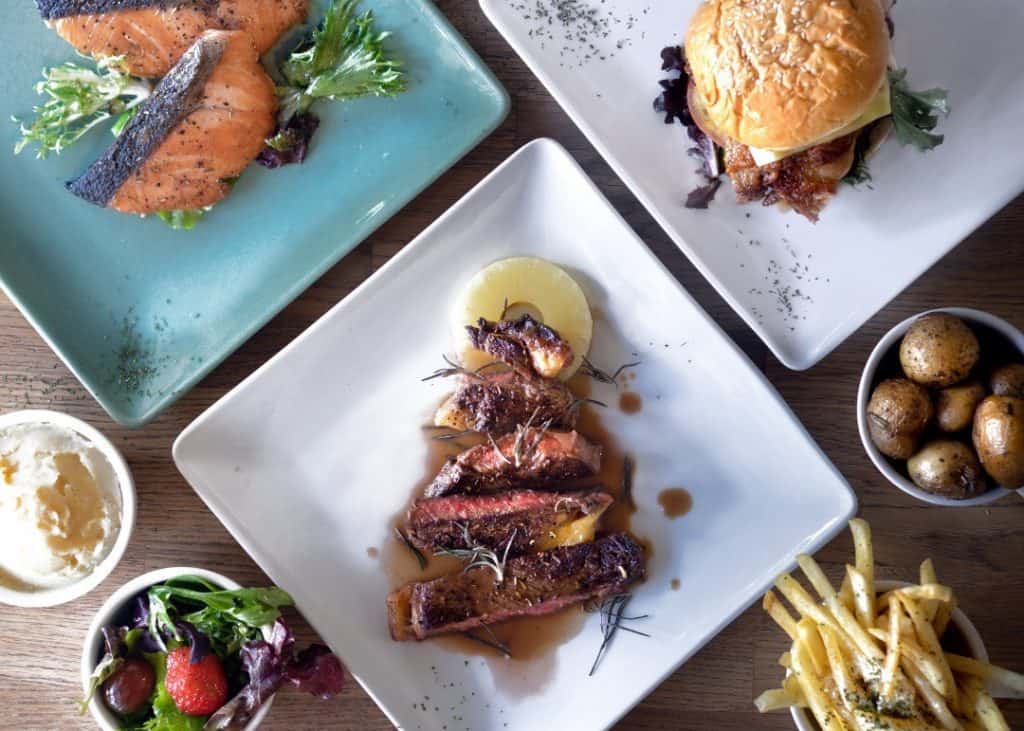 A look at Sun Ray Cafe's website shows a star-studded lineup of awards and certificates in brewing and pairing tea and coffee. Impressive – plus, the fact that they roast their own coffee and brew their own tea shows that they take pride and effort in their craft.
The cafe allows pet owners to dine together with their furbabies with menus that accommodate both. They prepare their pet food with human-grade meats and vegetables, au-naturel, without seasoning.
You won't find ingredients toxic to pets like onions or chocolates even in food served to people as they are thoughtfully restricted from the menu. Enjoy straightforward, simple and heartwarming food options, and affordable prices from $6 for the Royal French Toast to $16 for the Impossible! Burgers.
You'll find positive reviews on the affordable food and awesome ambience. Try the lattes and cakes to complement your meal!
4. The Garden Slug Petite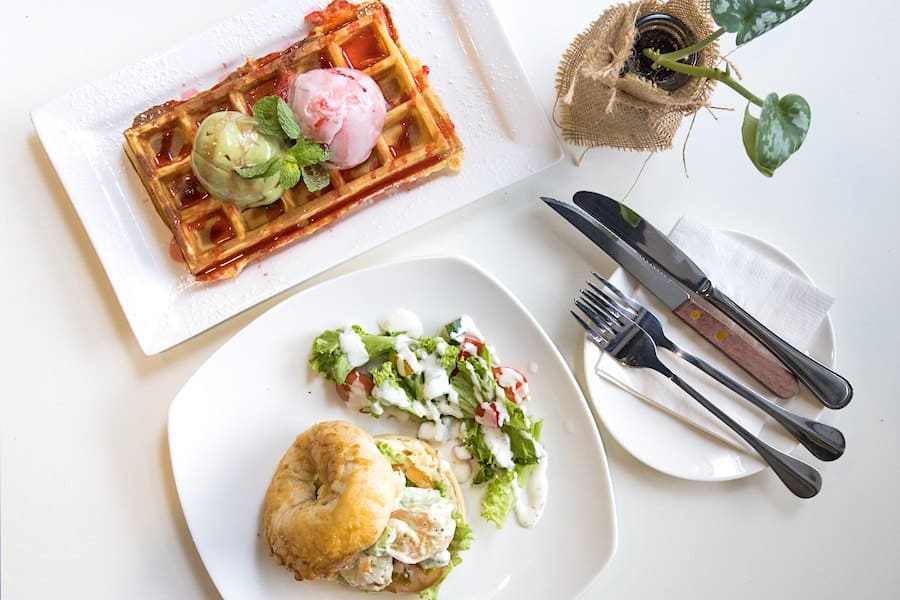 If The Garden Slug Petite sounds oddly familiar, that's probably because they're a newly opened outlet of The Garden Slug Family Restaurant.
Here's where you'll waste no stomach space ordering up a storm to enjoy in the company of your pet doggo. Relax and watch the world go by as you chow down on freshly made bagels and sip your thirst-quenching glass of sparkling soda.
Your furbaby can rove about spontaneously in its spacious confines and return to enjoy a complimentary water bowl lovingly prepared by the amiable staff.
Get the Shrimp Avocado Bagel ($16.90), stuffed with a generous mound of shrimp, avocado and cream cheese, and if you're up for it, go all-out and order the Waffles with 5 creamy scoops of gelato ($23.50). Reviews mention the fantastic service and the quiet neighbourhood, a gem to be in.
5. W39 Bistro & Bakery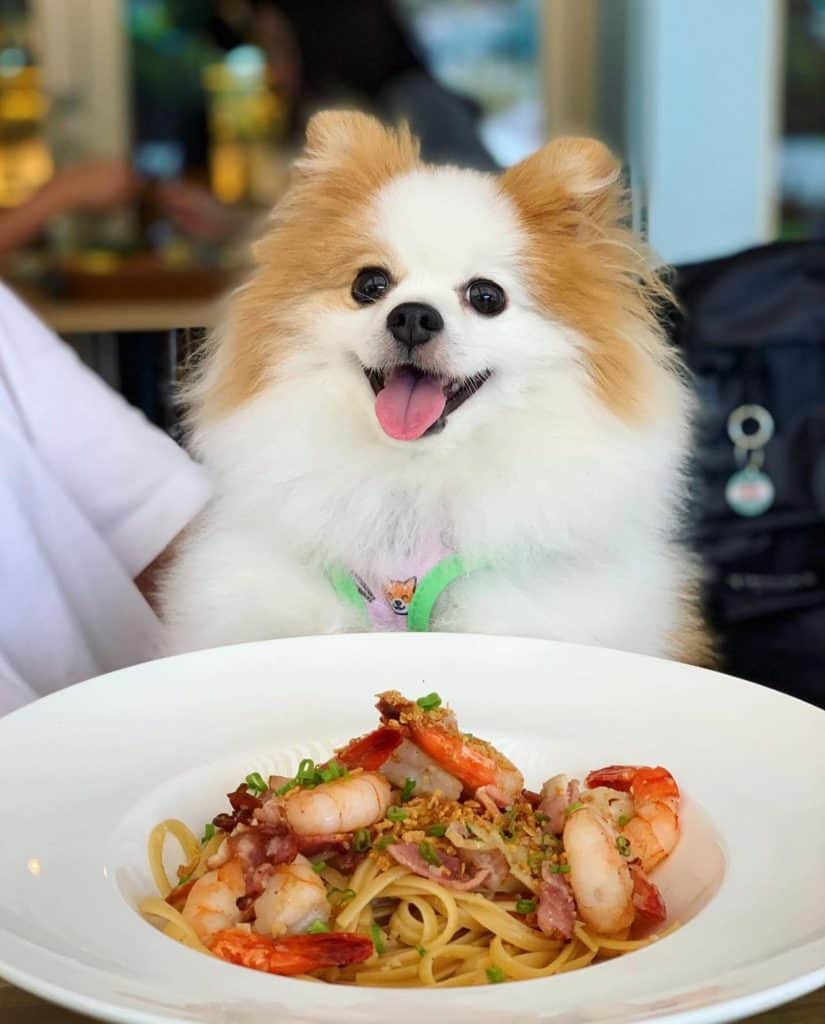 At W39 Bistro & Bakery, the mains aren't the only star of the show – hungry diners also come by for their handmade cakes and sweet treats!
Dive in to a plethora of food options on the menu, spanning gutsy takes on local favourites! Tantalise your tastebuds with the beautifully executed Chicken Roulade ($25), tangy Nyonya Mee Siam ($14), crispy Bread Basket ($8) and al-dente Prawn & Bacon Linguine ($18).
Of course, your furkid is treated equally special with an in-house baked biscuit once you sit down: truly worthy of their place in the 10 best dog friendly cafe in Singapore. From the Ondeh Ondeh ($7.80) to Brownie GAO ($5.80) cakes, reviews assure that they're worth every calorie!
6. Five &2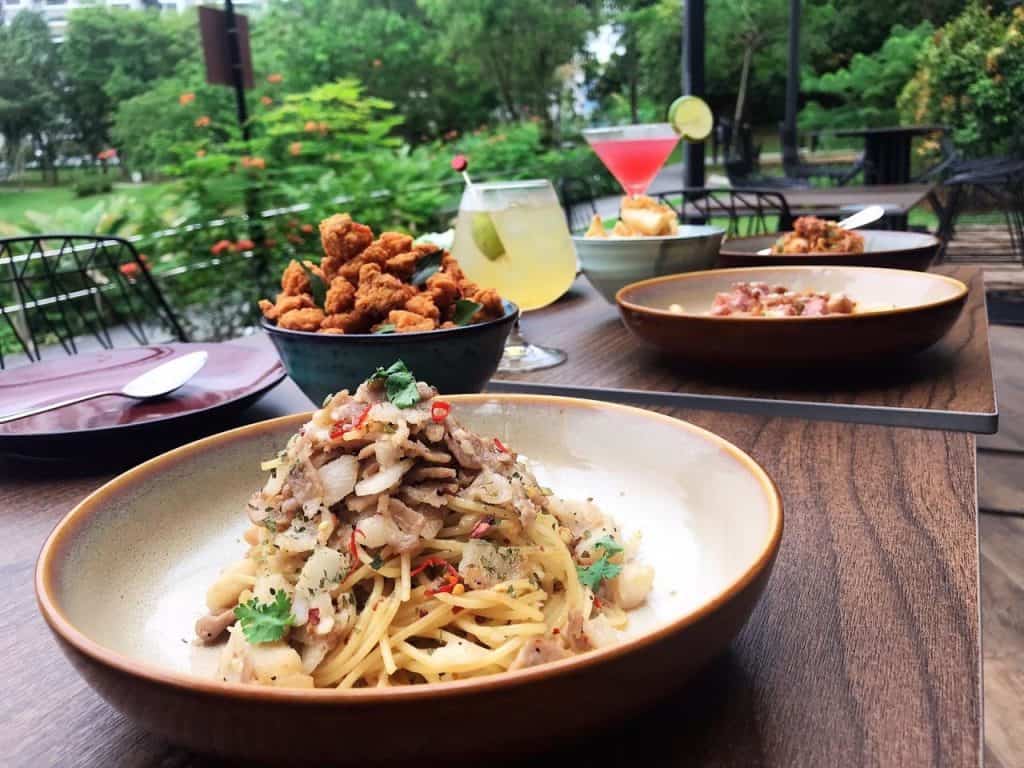 Outdoor dining is particularly pleasant at night, and this rustic bistro at Punggol Park has an alfresco dining area by the lake for those who appreciate dining amongst nature.
Get the Crab Meat Pasta ($18.80), along with the Har Cheong Pork Belly ($10.80). Under the Furkids Menu, your pups can enjoy the Crispy Salmon Cube with Carrot Puree ($15.80) or Pan Seared Beef Cubes with Carrot Puree ($15.80).
From the reviews, Five &2 definitely deserves a spot under the 10 best dog cafe in Singapore! Have a cosy, casual dining experience after a run with your dog and bask in great food, service and atmosphere.
7. Wildseed Cafe at The Alkaff Mansion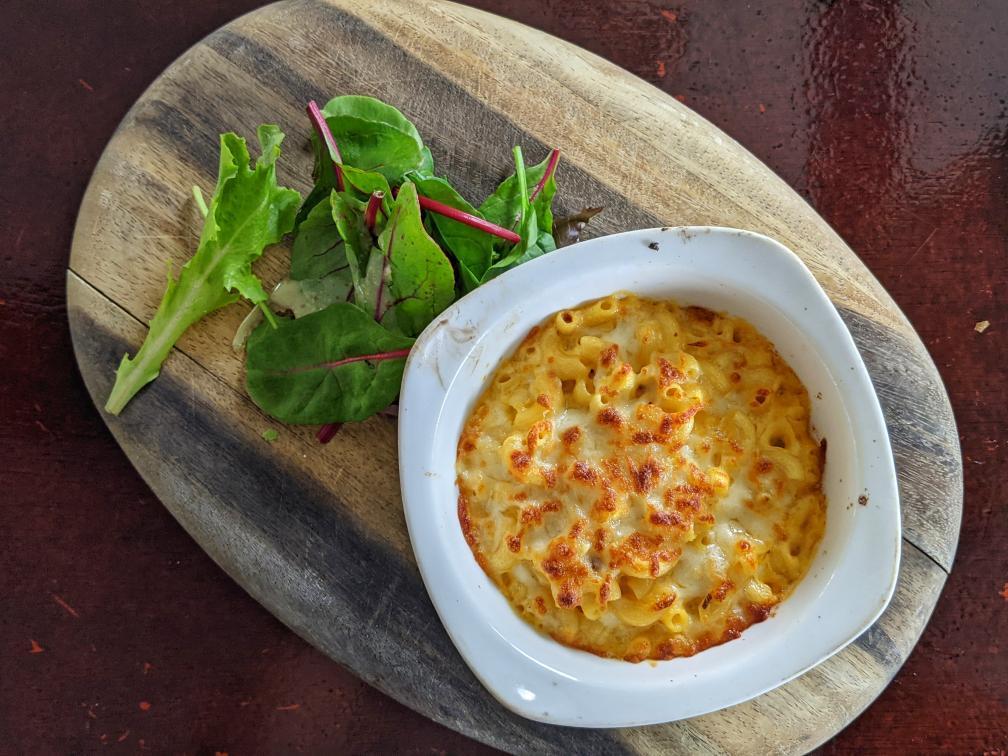 Bask in the beautiful sights of nature surrounded by foliage and fauna at Wildseed Cafe! This dog-friendly floral cafe and patisserie resides on the idyllic ground level of The Alkaff Mansion.
A retreat from the hustle and bustle of the city, it's an inviting space for pet owners, friends and families to mingle, and the ideal spot to celebrate special occasions. Special mention goes to the Soft Shell Chilli Crab Linguine ($28), Coconut Pea Flower Shortcake ($9.50) and Wagyu Beef Burger ($28).
The reviews have some things in common: praise for the setting, staff, and food. Come by for brunch with your loved ones, and have an incredible time in a home away from home!
8. Common Man Coffee Roasters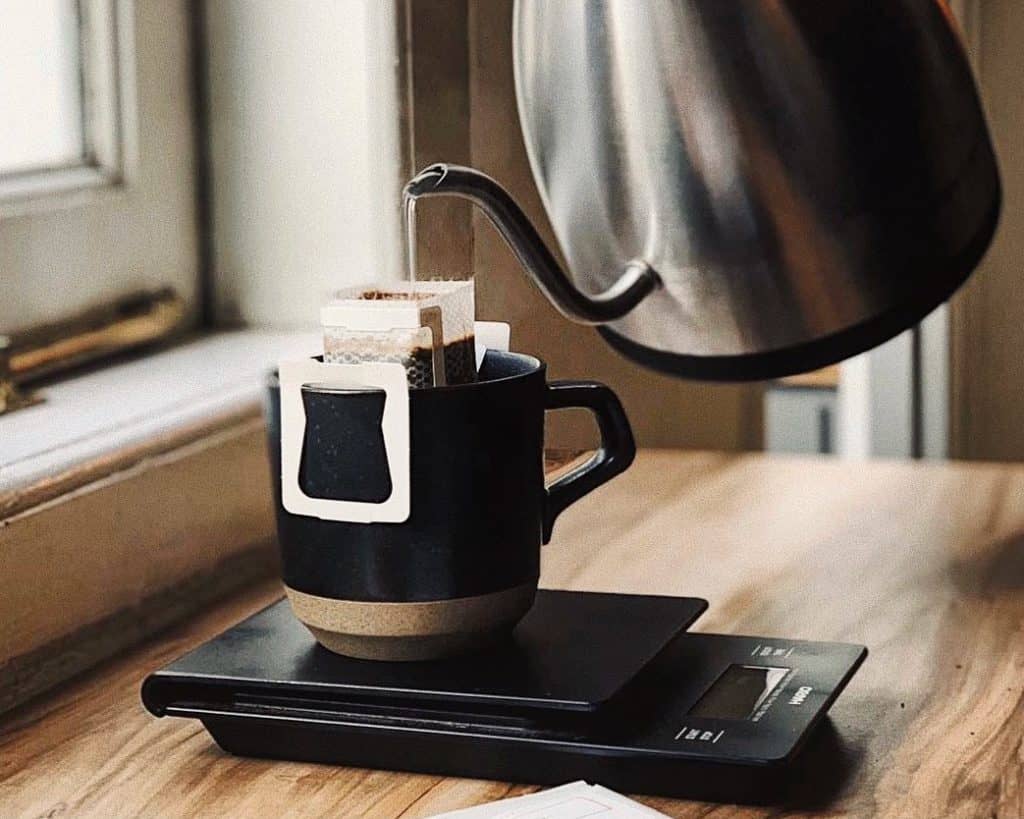 While Common Man Coffee Roasters is no newbie to the cafe scene, not everyone knows that they are dog friendly to boot.
When you arrive to a roaring welcome, make your way to the outdoor seating where you'll be able to dine with your pup. Select from a bellyful of breakfast and brunch dishes, with those sought after being the Common Man Fluffy Pancakes ($23), Turkish Common Man Breakfast ($27) and Common Man Veggie Wonderland ($27).
While you're there, grab a mind-blowing cup of sustainably sourced coffee from their substantial offerings to fuel your day. The majority of reviews show that they clearly can't get enough.
9. Little Part 1 Cafe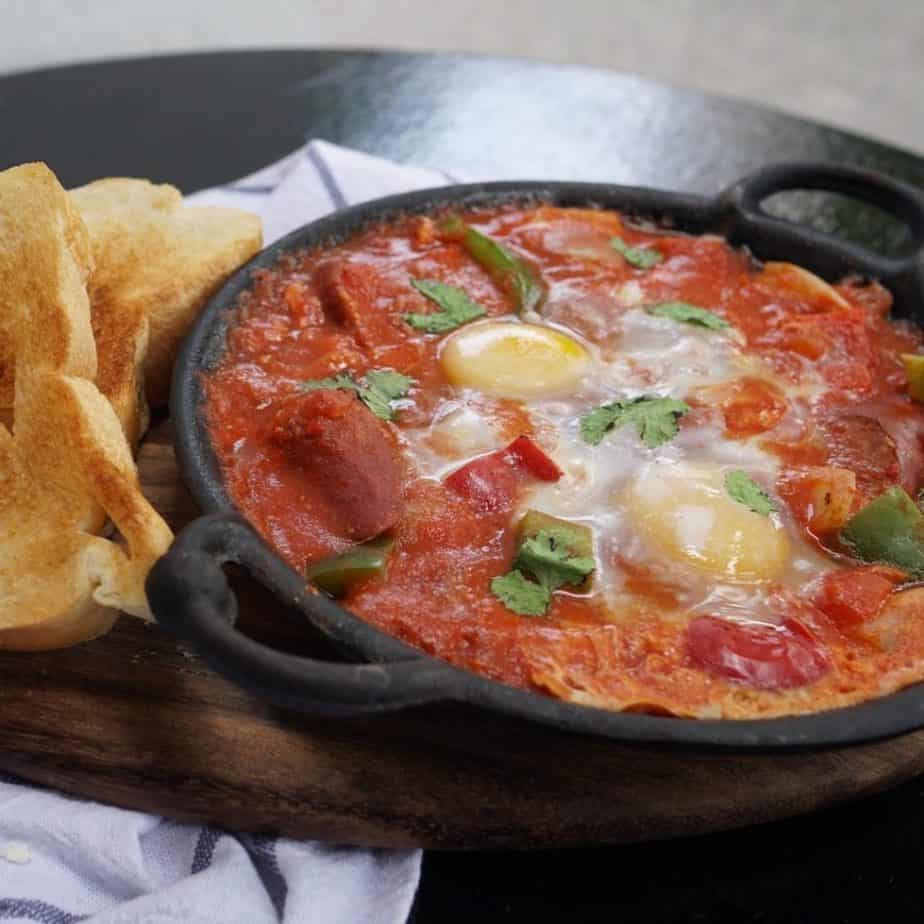 Touted as a hidden gem, Little Part 1 Cafe is tucked away in a cosy corner of Blair Road.
We recommend having the Funghi Bianco Pizza ($26), Garlic Butter Mussels ($18), Sausage Platter ($38) and finishing it off by chugging down some Punchin' Rye (from $14) craft beer.
The pizza, chicken schnitzels and mussels have glowing reviews – so good, that Part 2, 3, and so on, will come along to fill that burning desire in your stomach.
Better still, if you're looking for a place to bring that veggie-hater you know for a life-changing experience, this amazing establishment is it. All in all, this tranquil hideout definitely deserves its spot in the list of the 10 best dog friendly cafe in Singapore.
10. Caffe Cicheti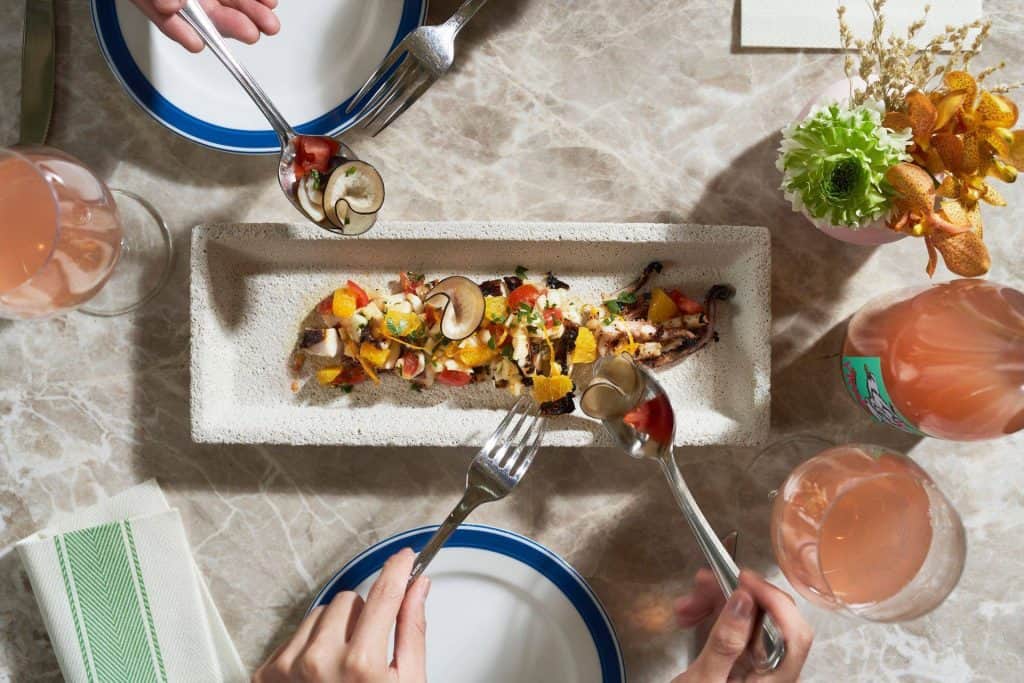 First world problems happen when you're surrounded with so many choices that you can't decide what to get.
When you plan your next meal at Caffe Cicheti, you're spoilt for choice, with plenty of picks to feast on from their menu. This Italian establishment fires up flavours from the streets of Italy that'll leave you exclaiming "Squisito!"
Try the Waffle ($23.50), Ricotta Hotcakes ($19.50), Eggplant Involtini ($19), and sweet Bomboloni ($14), and dine outside where it's airy and breezy with your puppy pals.
They have dine-in, takeaway, and delivery options, so there's always something to enjoy! Reviews say that it's a terrific brunch place, so make your way over with great company.
Conclusion
Do you have any reviews and comments to share regarding our choices for the best dog cafe in Singapore?
While SBO is committed to supporting our local businesses, we welcome any feedback and anonymous sharing regarding your experience with the listed dog cafe in Singapore.
We hope that this guide will be useful in helping you to make an informed decision when it comes to finding the best dog cafe in Singapore.
Explore More Content