10 Best Restaurants for Wagyu Beef in Singapore for Melt-in-the-Mouth Goodness [2023]
Check out the best restaurants for Wagyu beef with an umami taste that will leave you craving for more.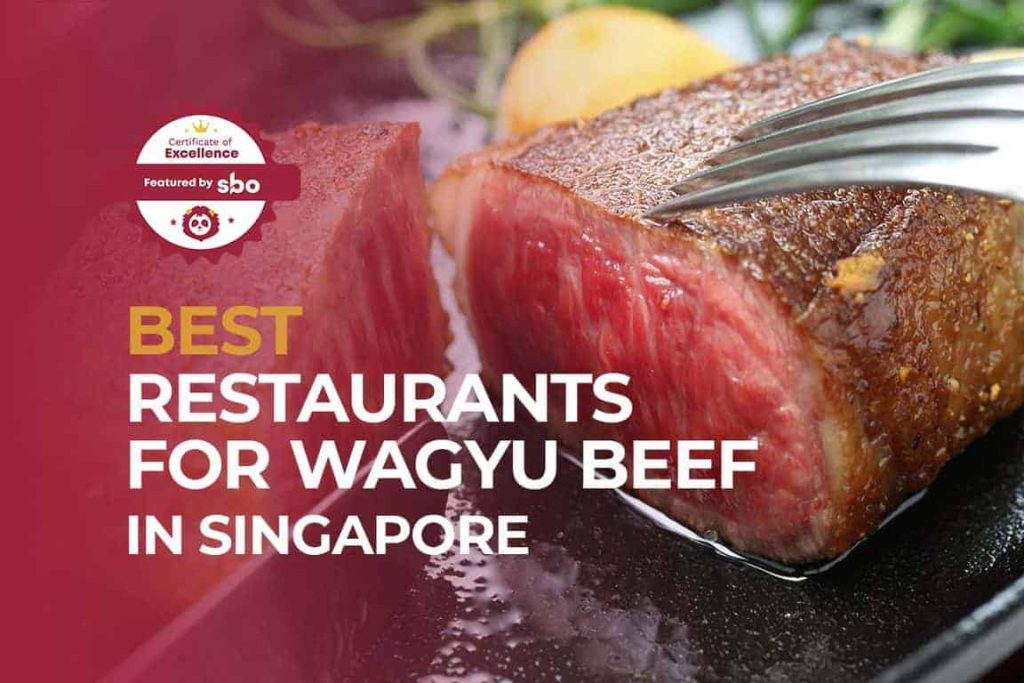 Known for its highly marbled texture that comes from the high percentage of fatty acids found in the muscle, Wagyu beef is one of the most sought after beef in the world.
Found in four different types of Japanese cattle, Wagyu beef originates from Japan with its name meaning "Japanese Cow" (wa = Japanese, gyu = cow).
Due to its highly marbled texture and high percentage of fats, the richly flavoured Wagyu beef is so moist and tender that it literally melts in your mouth like butter.
Think the beef is overrated? Then you ought to try and taste its goodness with the 10 Best Restaurants for Wagyu Beef in Singapore!
1. Fat Cow
First opened in October 2021, Fat Cow serves customised fine wagyu experiences over a variety of Japanese preparation methods: Shabu-Shabu, Sukiyaki, Hobayaki, or the ever-popular Sumibiyaki (Charcoal-grill).
Serving a handpicked selection of some of the best Wagyu from reputable farms around the world, the restaurant has since become one of Singapore's best Japanese restaurants.
2. Bizen Okayama Wagyu Steakhouse (Plaza Singapura)
At Bizen Okayama Wagyu Steakhouse, you can indulge in 20 different prime cuts, butcher cuts and adventure cuts of A3 grade Bizengyu (Wagyu) that are carefully curated and delicately processed by experienced butchers who are trained in Japan – at affordable prices that start from only S$18.90+.
Bringing you the best high-quality and exclusive Bizengyu that are caramelised on high-intensity ceramic charcoal grills imported from the land of the rising sun, you can also upgrade your dining experience with a fine selection of wines, sake, shochu and beer.
3. Niku Katsumata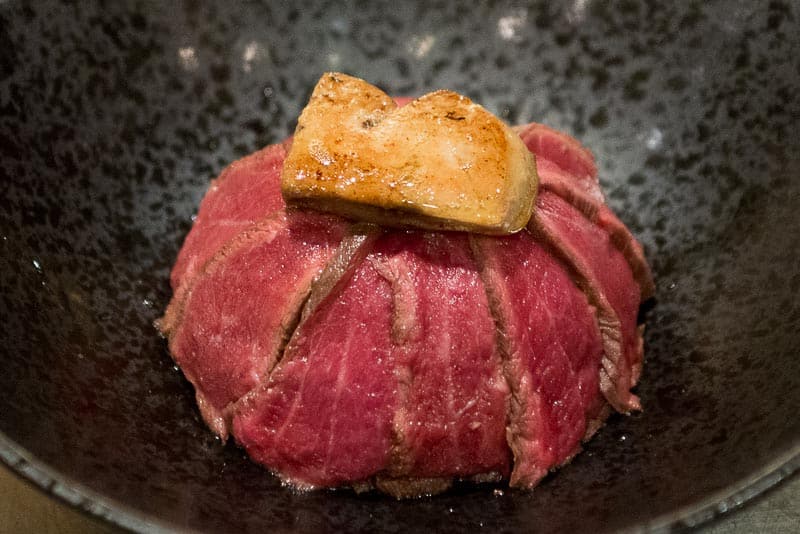 Cooked over a low flame that is evenly spread out through the crystal, Niku Katsumata's Wagyu beef retains its tenderness and full flavour without drying the meat to give you the best Wagyu experience.
Located along Duxton Road, the restaurant is owned by meat sommelier Tsuyoshi Katsumata, the founder of Corporation SAFARI and the Japan Meat Sommelier Association.
4. Aburiya (BoatQuay) Japanese Wagyu Yakiniku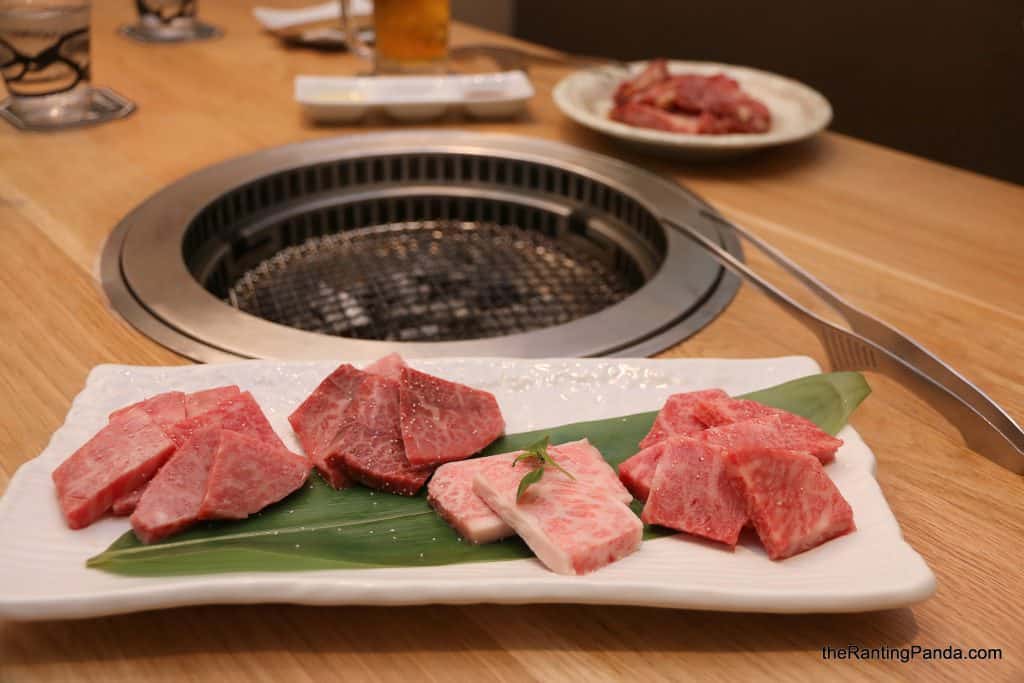 Priding themselves in delivering the perfect Yakiniku experience, Aburiya sources its premium A4 Grade Japanese Wagyu from farmers across Japan.
Besides offering customers a private dining experience in the Aburiya private dining room, the restaurant is also located along the Singapore River to give you a scenic, soothing Wagyu dining experience by the river.
5. Black Cow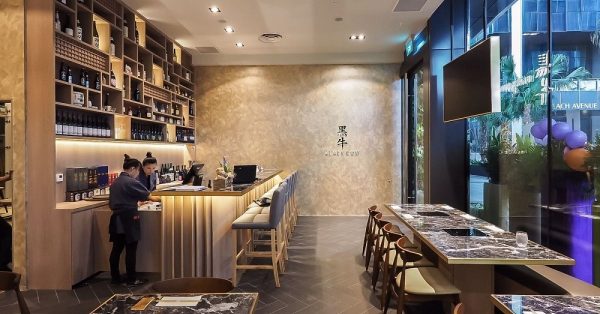 Proudly committed to sustainable cooking and using only natural ingredients for flavouring, Black Cow adopts new techniques to ferment, salt, pickle and preserve their produce while infusing peak seasonal ingredients for the best seasonal flavours.
Using only premium Wagyu from Japanese black cattle or "kuroge wagyu", the restaurant sources its meat from a network of long-trusted farms personally visited by their founders.
6. Wagyu Express by Aburiya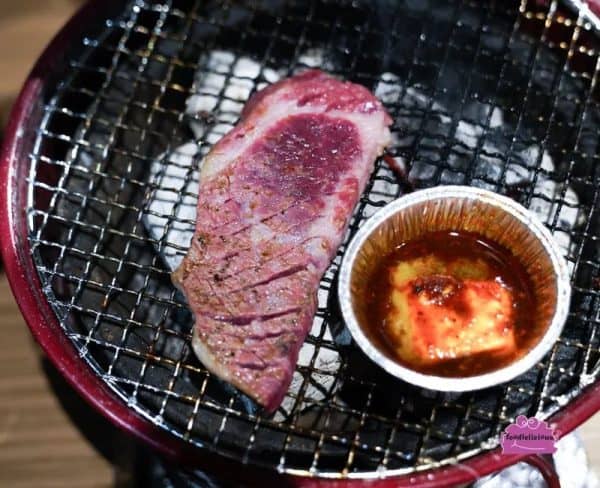 A Yakiniku dining concept along Tanjong Pagar, Wagyu Express offers authentic Wagyu purchased and imported from Japan's whole cattle of Wagyu.
Specially cooked over Shiro Zumi (白炭, Japanese white charcoal), Wagyu Express enables its diners to experience the goodness of Wagyu beef at reasonable prices.
7. Ushidoki Wagyu Kaiseki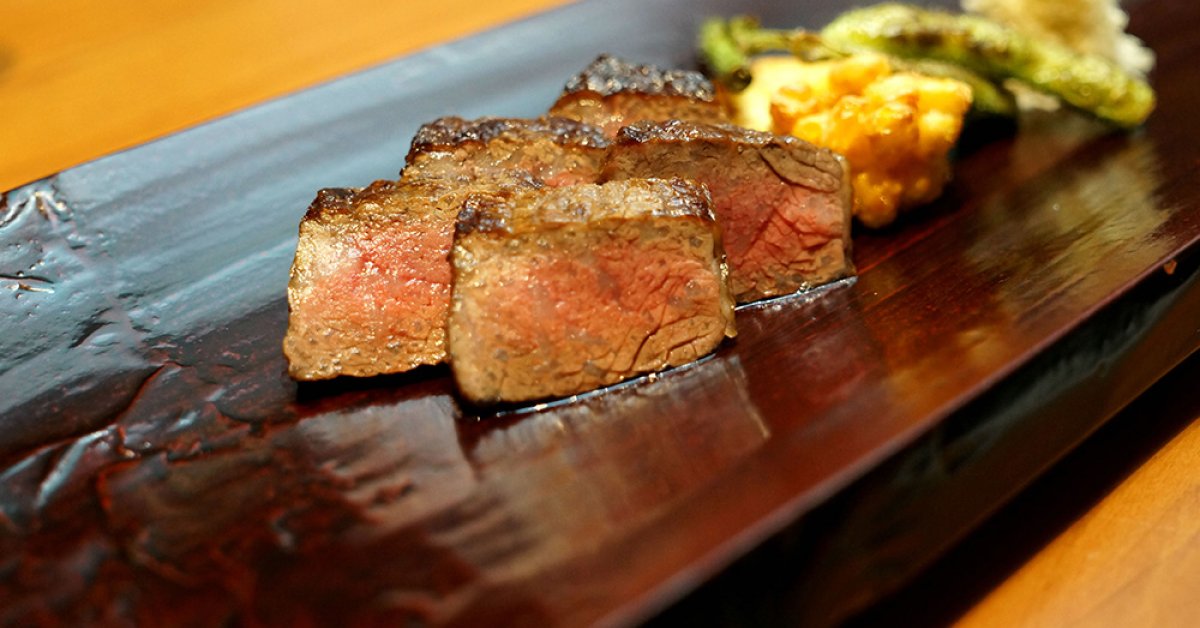 Awarded the "Best Dinner Experience (Asian)" and "Award of Excellence" By The Peak and G Restaurant Award 2018, Ushidoki Wagyu Kaiseki's Executive Chef Hirohashi Nobuaki is highly acclaimed by local media and culinary experts in Osaka where he ran his own restaurant there for 7 years.
In addition, the Wagyu sourced by Ushidoki Wagyu Kaiseki is produced by Mr Muneharu Ozaki in Japan after he studied the most advanced techniques relating to beef cattle production at a farm in the USA.
Slaughtered at 32-34 months (most usually at around 28 months) to allow the meat to mature to improve its flavour, the Ozaki beef is flavoursome and easily digested so that you can eat the whole slab of beef without being overwhelmed by its richness.
8. Magosaburou
Handpicked from the finest selection of Japanese Wagyu, Magosaburou's Wagyu beef is best enjoyed in its exquisite Japanese dining setting in BBQ, Sukiyaki, or Shabu-Shabu.
Besides fulfilling your innermost Wagyu cravings, the restaurant also aims to give you the most sensational dining experience set in their new modern contemporary restaurant ambience.
9. The Gyu Bar
First opened in 2018, The Gyu Bar was co-founded by Chef Tomoo Kimura of the eponymous one-Michelin-starred sushi-ya that specializes in premium wagyu from Japan.
Using only premium wagyu beef sourced from notable brands such as Sanuki Olive from Kagawa Prefecture and Ohmi from Shiga Prefecture, the well marbled and soft Wagyu's signature flavour profile is elevated for its greatest enjoyment through a variety of cooking techniques including Yakiniku, Sukiyaki and Shabu Shabu.
10. Wagyu Jin
Featuring only premium A5 Wagyu from various Japanese prefectures like Gifu, Shiga, Miyazaki, Iwate and Tochigi, Wagyu Jin is a prefecture-focused seasonal Wagyu omakase concept led by Executive Chef Makoto Saito.
Boasting an assortment of A5 Wagyu beef dishes curated to be eaten with just a pair of chopsticks, Executive Chef Saito uses different techniques and sources the finest seasonal ingredients from both the land and sea to pair with and accentuate the flavours of each breed of beef.
Conclusion
Do you have any reviews and comments to share regarding our choices for the best restaurants for Wagyu Beef in Singapore?
While SBO is committed to supporting our local businesses, we welcome any feedback and anonymous sharing regarding your experience with the listed 10 Best Restaurants for Wagyu Beef in Singapore.
We hope that this guide will be useful in helping you to make an informed decision when it comes to finding the best restaurants for Wagyu Beef in Singapore.
Explore More Content