10 Best Wine Bars in Singapore to Taste Excellent Wine [2023]
Wind down on a weekday night or weekend in one of our best wine bar picks!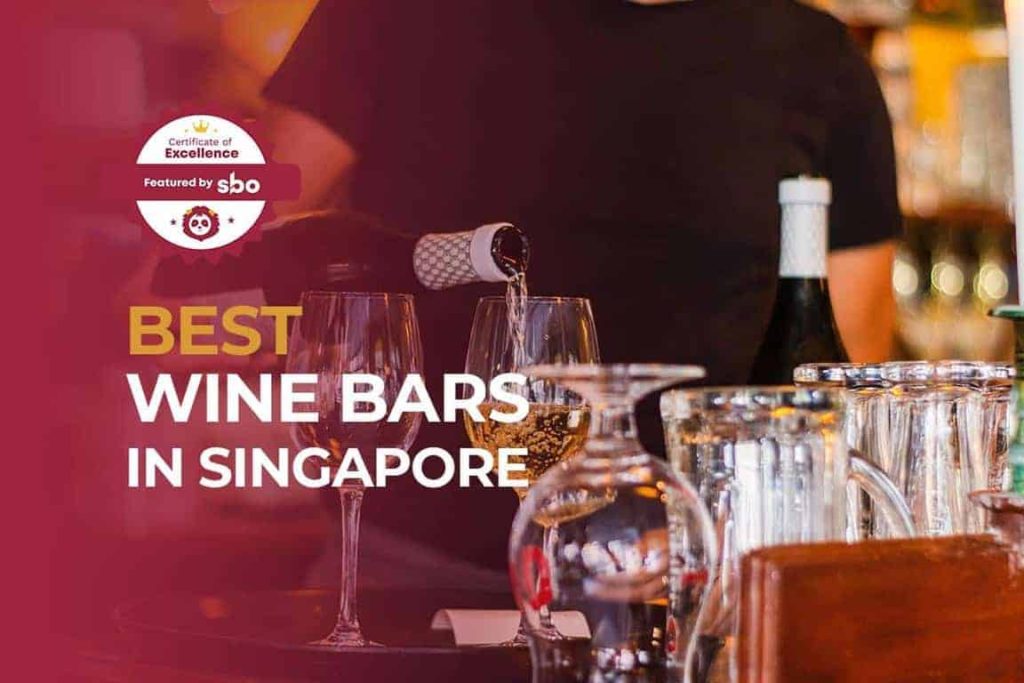 Be it new-world or old-word wines, wine bars in Singapore offer a variety of selection, with wines from different origins, served up by world-class sommeliers.
Also as important is the ambience of the wine bar, we shortlisted the top 10 which passed our ambience check and variety check. Here are our top 10 best wine bar picks!
1. LQV Le Quinze Vins
What We Like About LQV Le Quinze Vins
A wine aficionado paradise on Boon Tat Street, LQV Le Quinze Vins serves up over a thousand labels, often touted to be one of the best wine shops out there. This wine bar was named "Best Wine Shop of the Year" by La Revue des Vins de France in 2013, with carefully sourced wines of the highest qualities from all around the world, making it impossible to find a wine that suits your palate.
If budget is high up your priority list, LQV wines are indeed on the pricier side for the quality and exquisite range they offer. The menu here consists of light snacks that pair perfectly with wine, such as artisanal cheeses and marinated olive mixes. If you are looking for a meal to pair with your wine, their penne arrabbiata and burrata with sicilian tomatoes, salad and sarma ham are bound to be safe choices to go well with your wine too.
2. RVLT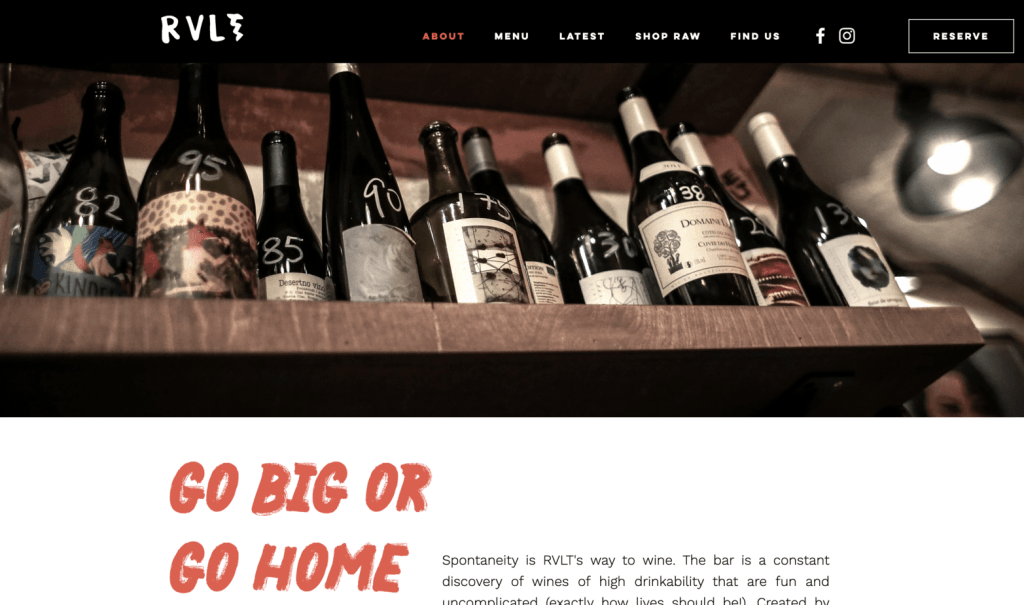 What We Like About RVLT
Created by 2 passionate Singaporean sommeliers Alvin Gho and Ian Lim who work with honest and humble winemakers passionate in their craft, RVLT is the epitome of that hipster and cool kid down the block.
They are more often known as the pioneers of the natural wines revolution in Singapore, RVLT is more often than not known as a gastro wine bar. Pair your natural wine with crowd favourites such as the spaghetti chitarra with monkfish liver or also the chicken nuggets with home made fermented sriracha! With this, it is naturally one of our top picks for one of the best wine bars in Singapore!
3. La Tapería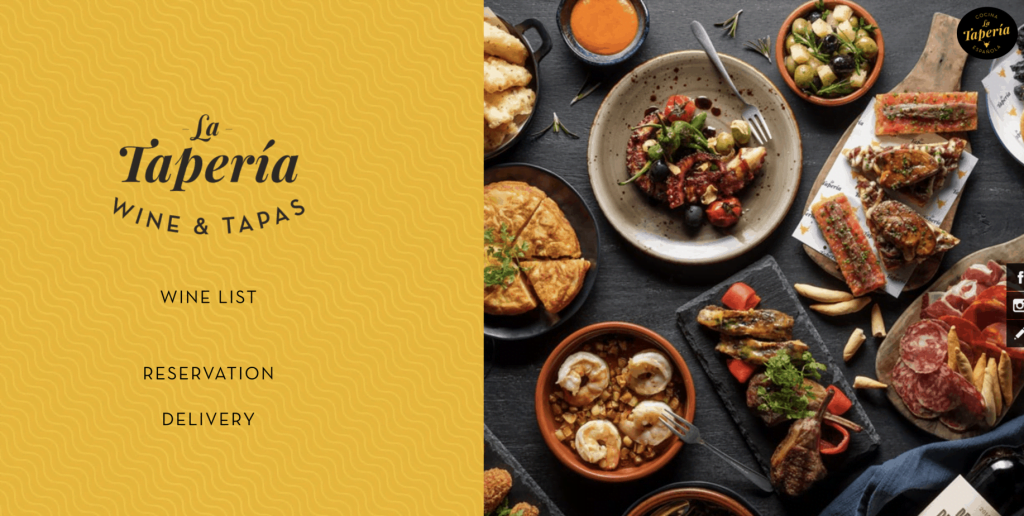 What We Like About La Tapería
In the mood for Spanish wine and food? La Tapería boasts one of the largest Spanish wine collection, with a good mix of old world and new world wines, you're bound to find one that is to your liking. Eat, drink and be merry at one of the best wine bars in Singapore.
Couple this wine selection with a variety of tapas (cold and warm) – Piquillo pepper stuffed with tuna & anchovy remoulade for the cold selection and Charcoal grilled lamb rib confit glazed with honey mustard for the warm selection. Prices are also pretty friendly, making it an even better place for a quiet dinner.
4. Napoleon Food & Wine Bar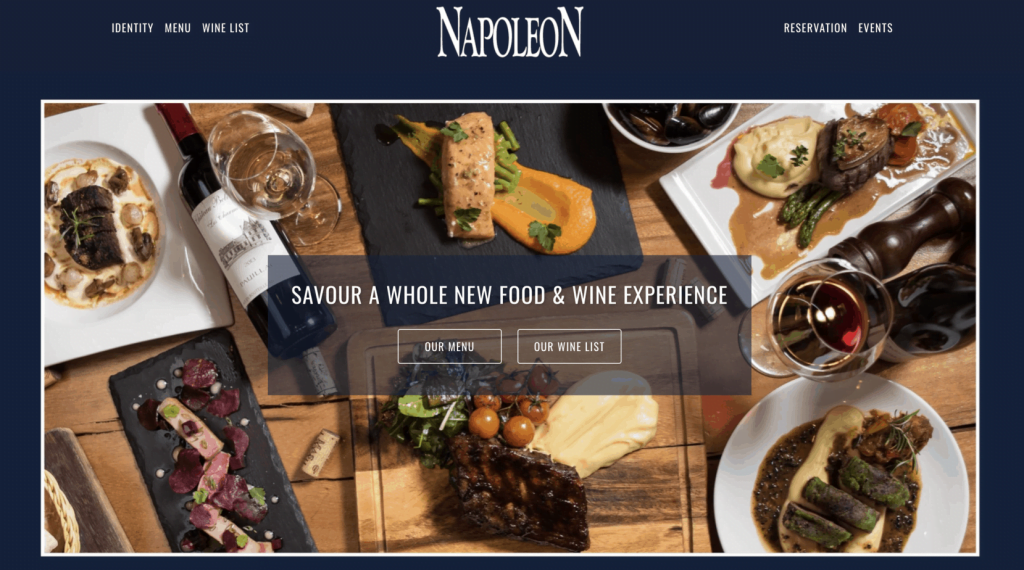 What We Like About Napoleon
Selection leaves us spoilt for choice – Napoleon boasts 32 exclusive French wines (including Grands Crus Classés) They have a taste by the glass selection which is stocked in the shape of a vending machine, with 6 to 7 bottle of wine stocked in the machine where you can select to have it by the glass, half glass and tasting portion, perfect if you just want to try a bit of everything.
Quality assurance – Napoleon is importing French wines of the highest quality, a consistent expression of their varietal and region. Napoleon has a direct relationship with the wineries, ensuring an ever ready supply of authentic wine from the very best France has to offer.
Food Pairings – With a focus on low-temperature cooking, Napoleon offers traditional French brasserie dishes for you to match it up with the French wine selection, allowing customers to experience that wonderful blend of flavours.
5. Ginett Singapore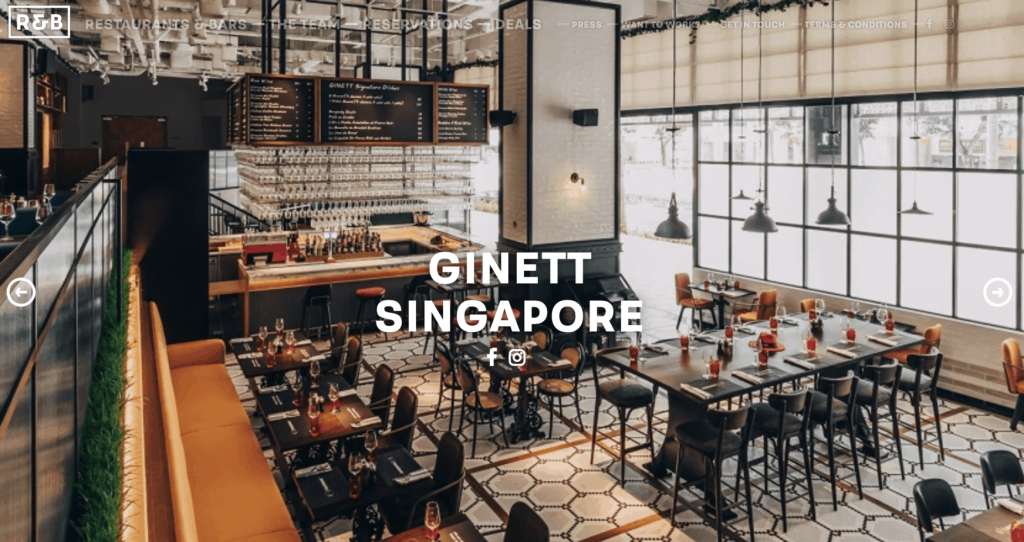 What We Like About Ginett
Ginett Restaurant & Wine Bar is a bistro-style French restaurant in the heart of Singapore's Arts District. A go-to destination for any French food lovers looking for a relaxed dining experience in Singapore, it is the ideal spot to mix, mingle and make new friends in the city.
Conveniently located in Hotel G Singapore, Ginett has a wide range of both red and white wine selections. Sip away on a glass of wine starting from S$6 in the beautifully designed place boasting high ceilings and a well-furnished interior.
6. Le Bon Funk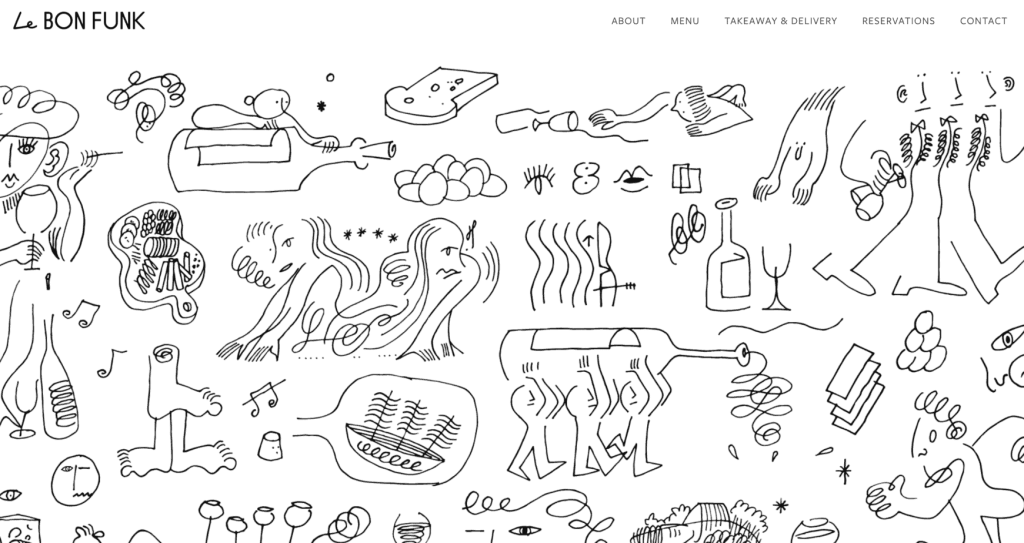 What We Like About Le Bon Funk
Le Bon Funk is definitely one of our best wine bar picks in Singapore. They now offer wines to stock your home cellar, with the options of curated sets perfect for sharing, or à la carte options to level up your WFH dining experience.
Located along Club Street with a splendid chill nightlife experience, Head Sommelier Jos Kjer's wine picks are bound to leave you spoilt for choice, choosing between your favourite versus trying out a new recommended wine. Not to mention, their menu items simply look amazing, from house-cured charcuterie to contemporary fine plates to go along with your glass of wine.
7. 13% Wine Bistro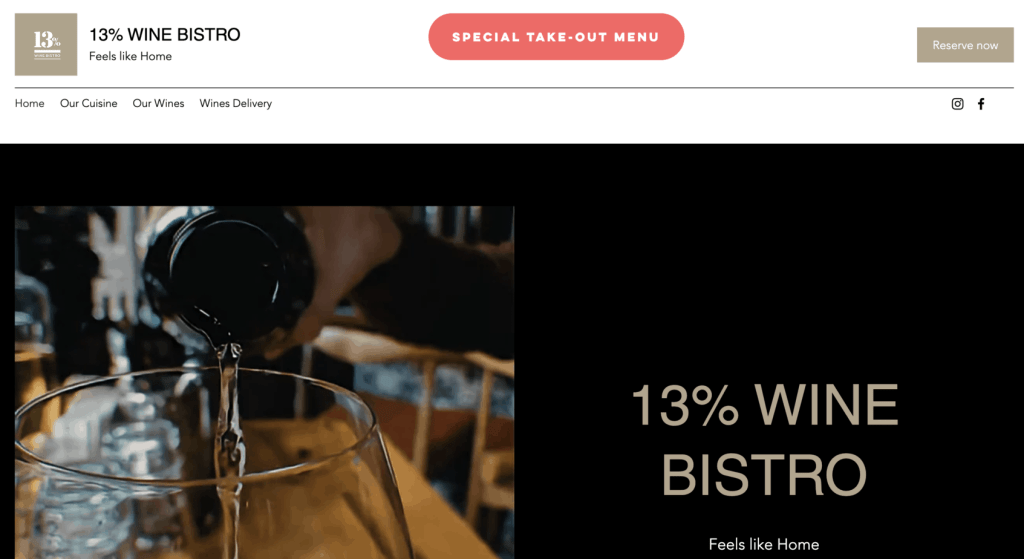 What We Like About 13% Wine Bistro
Feels like home – What 13% Wine Bistro offers is that personal touch where they put their customers at the forefront of the business. They source their wine directly from wine makers in which they can trust (head to their website to personally witness this), only serving up the best wine. Tucked away in a cozy second floor of a historical Peranakan shophouse in the heart of the CBD, you can sip away on a glass of wine along with their food offerings which finds its roots in the Mediterranean sea.
I don't know about you but I'm one big fan of raclette cheese, having it for the first time at the Geylang Serai Baazar totally blew my mind. 13% Wine Bistro is currently offering raclette cheese sets delivered to your doorsteps. Hit them up for a wine recommendation to go with that raclette cheese.
8. Hermitage Quality Wines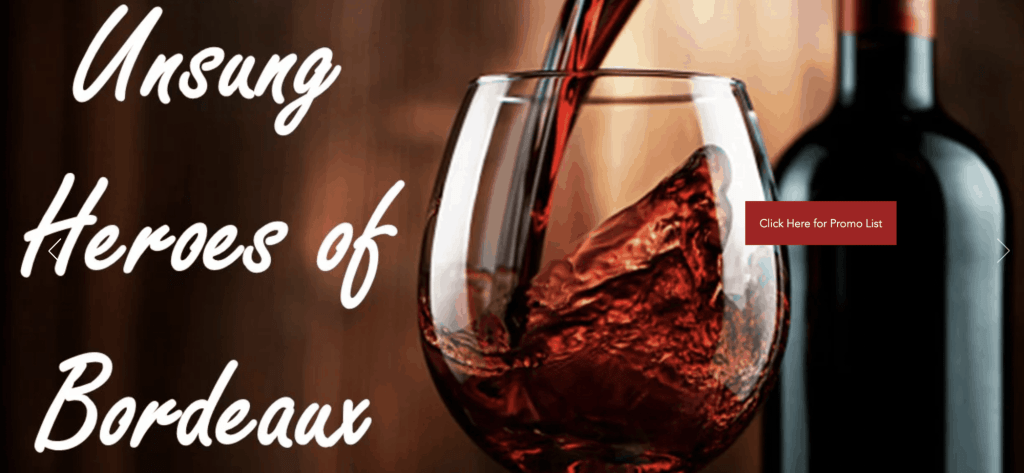 What We Like About Hermitage Quality Wines
Talk about the best wine bars in Singapore, we can't miss out on Hermitage Wine – The small and cozy space radiates that homely feel where one can enjoy a personalised experience sipping wine along with light bites or a hearty meal. Light treats like corn bites start from S$6 while hearty meals like pies start from S$12.
Other than these light bites, their cheese platter (assorted artisan cheese served with hazelnut, cranberries and dried mulberries) and Japanese meal selections (unagi don, soba, yakionigiri) are all available to spice up your wine selections. Perhaps, ask the friendly staff for a recommendation on what pour would go well with your unagi don!
9. TWGF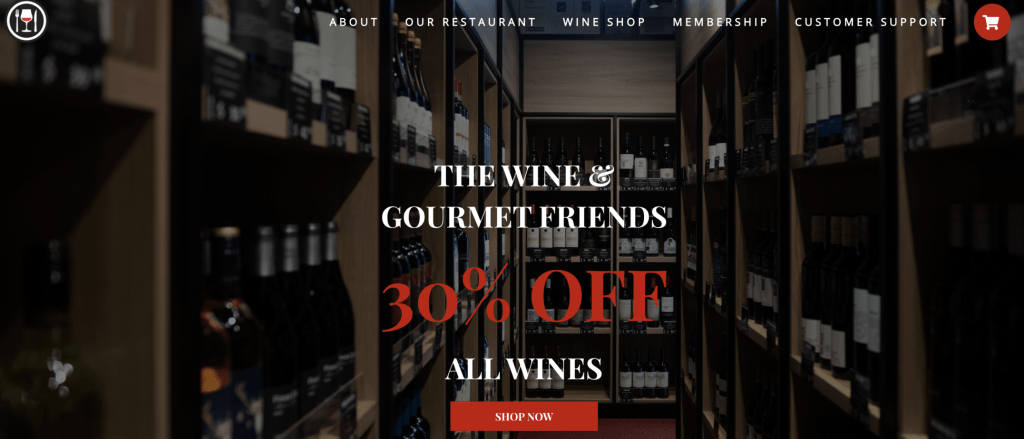 What We Like About TWGF
Has got to be its Asian fusion food which pairs just perfectly with the wines. The price range of the wines are more wallet-friendly – a cabernet sauvignon going at S$35! TWGF has a walk-in wine cellar that holds over 350 different types of wine from over 15 different countries that are specially curated and many of which are exclusive to TWGF.
Perks of its free membership – Not only is the membership free but all members would be entitled to 10% off the total bill, with no minimum spending required, with exclusive deals and special treats on your birthday month!
10. La Terre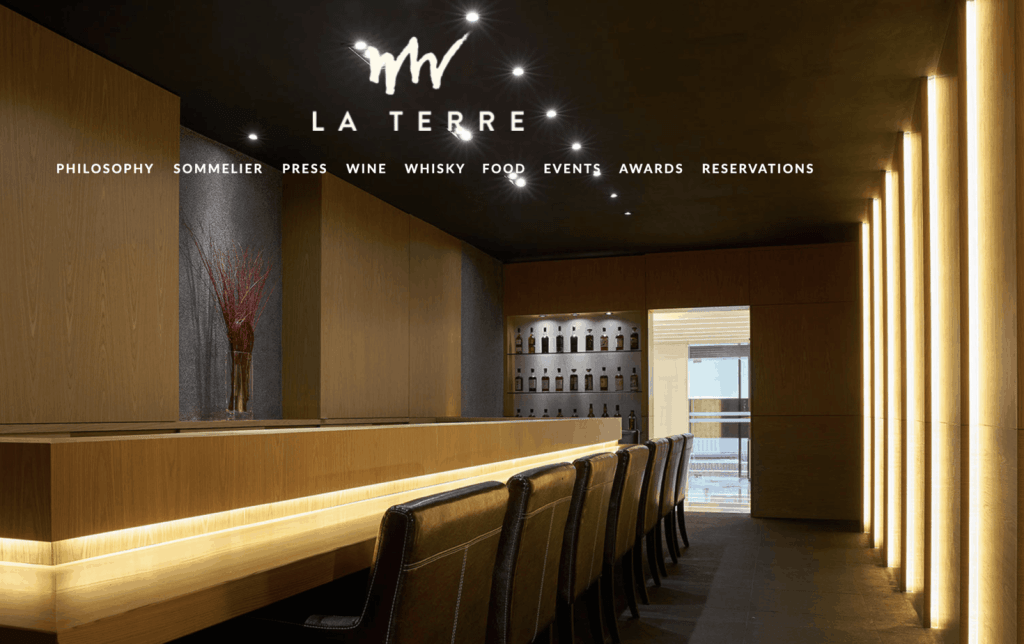 What We Like About La Terre
Typical of our criteria for a place to make it into the "best wine bar" list in Singapore, La Terre meets our ambience check. Enjoy an intimate wine and whisky experience in the cozy and quiet space of La Terre, and get wines served up by Chief sommelier Kawai, a world-class sommelier with many awards under his belt.
La Terre mostly serves up old-world wines, with a range of entry level wines to higher end wines from France, Spain, Italy, Portugal, and unique wine regions such as Lebanon and Greece. With this selection, one is bound to find a glass of wine that best fits their budget and taste.
La Terre is a perfect place to relax and sip a classic Bordeaux, try some novelties from Piemonte and get surprised with the unique wines from Spanish Priorato. They also boast an extensive whisky list with interesting new-world and old-word wines, unique to La Terre.
Conclusion
Do you have any reviews and comments to share regarding our choices for the best wine bars in Singapore?
While SBO is committed to supporting our local businesses, we welcome any feedback and anonymous sharing regarding your experience with the above-listed best wine bar picks in Singapore.
We hope that this guide will be useful in helping you to make a better decision when it comes to finding the best wine bars in Singapore.
Featured Image by Louis Hansel on Unsplash
Explore More Content