10 Best Seafood Restaurant in Singapore For the Freshest and Flavourful Seafood [2021]
Get your seafood cravings fixed by fishing through this list of seafood restaurants!
Food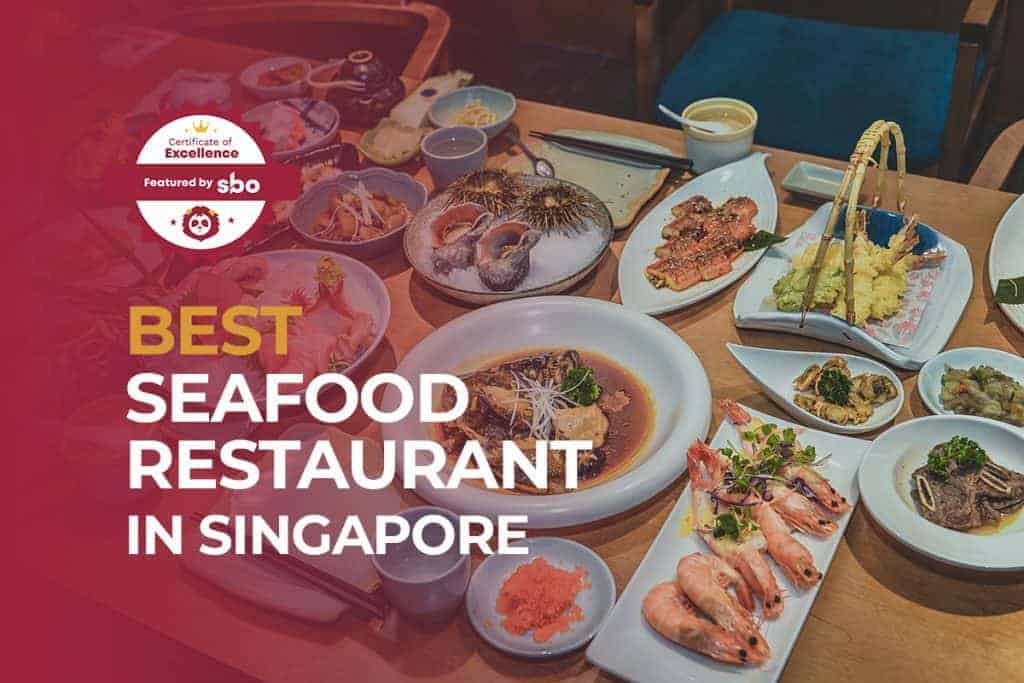 Our team at SBO.sg is committed to being a one-stop avenue to connect local businesses and consumers. We hope that our research efforts can help you save time and money by finding you the best deals without having to search around the vast world-wide-web.
Be it steamed, stir-fried with sauces or served raw, seafood always tastes heavenly and its no wonder that Singaporeans adore it.
One can easily have a taste of the ocean's treasures from your local kopitiam tze char, restaurant chains found in shopping malls or even sumptuous all-you-can-eat buffets! What's not to love?
Looking to feast on fresh seafood but am spoilt for choice? Read on as we swam all across Singapore, to narrow down our top 10 seafood restaurants for you!
1. Dancing Crab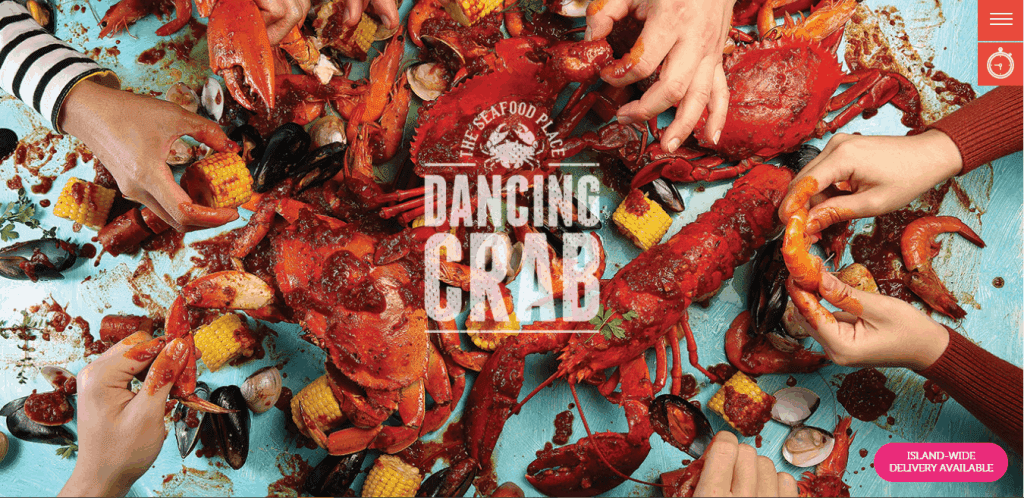 Headed by the infamous Tunglock Seafood Group and a cult favorite amongst Singaporeans, Dancing Crab offers fresh, flavorful seafood that is prepared and served American style.
Be prepared to get dirty, as this seafood restaurant's unique selling point includes their no-frills eating style where diners feast on crustaceans with their bare hands.
Create a customised dining experience with their Build a Combo or you can easily opt for their Recommended Combos. From crabs to prawns, mussels, clams and more, each combo is brimming with value and goodness!
2. Rasa Istimewa Restaurant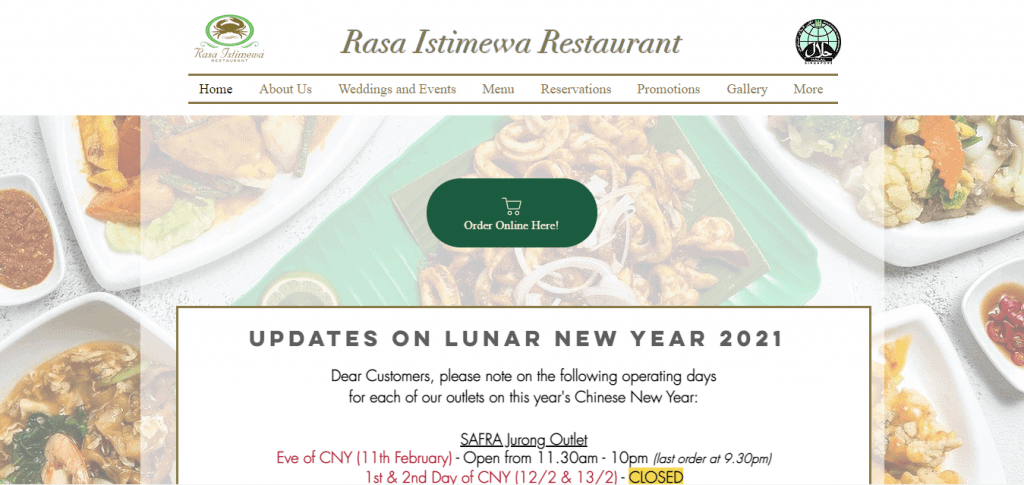 Most Singaporeans who frequent our neighboring country, Malaysia would have been to Johor Bahru often and have caught glimpses of this seafood restaurant situated near the Causeway.
Rasa Istimewa Restaurant has been serving Chinese-style Muslim cuisine, with a strong speciality in seafood dishes.
Apart from their scenic views, head down here to try their seafood signatures which include BBQ seafood or salted-egg dishes such as salted-egg crab and crayfish.
3. Captain K Seafood Tower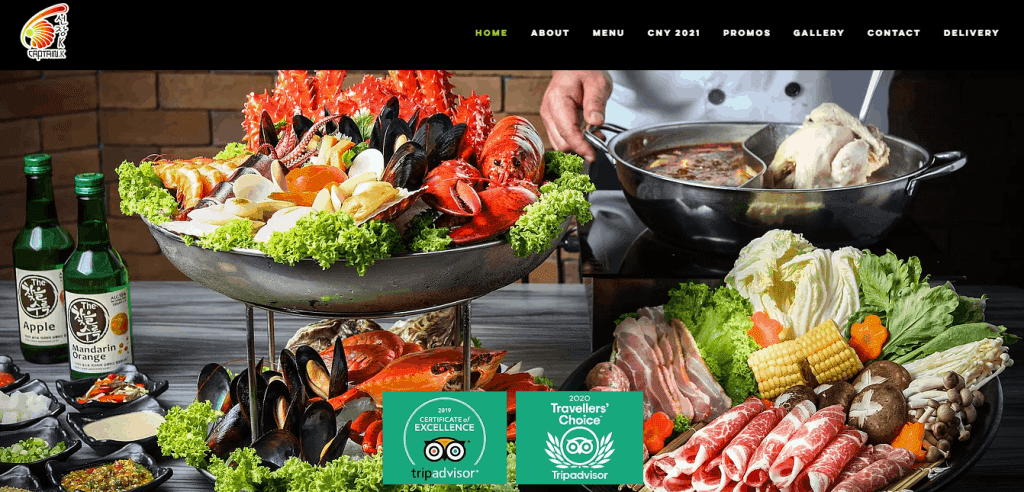 Captain K Seafood Tower's food presentation is certainly an eye to behold, with its unique method of serving steamed seafood in a tower that can go up to 9 tiers.
Not only does it makes one excited to feast, this steaming method helps to consolidate all the savory juices into the soup base at the bottom which makes the broth extra flavorful.
This is the perfect spot for treating family and friends with a plethora of seafood delicacies!
4. Tunglok Seafood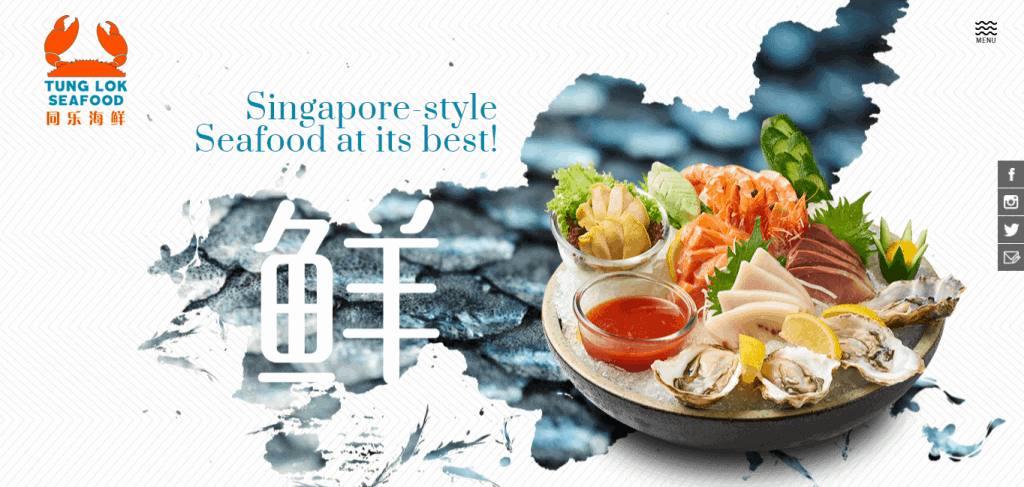 One of the most established food and beverage conglomerates in Singapore housing a variety of seafood concepts, Tunglok Seafood is a household brand that is known to many.
Their continued focus on delivering seafood of premium quality and freshness assures customers to be served with spectacular service with each visit.
If you are here, be sure to order their Tunglok Chili Crab or Black Pepper Crab.
5. Cajun on Wheels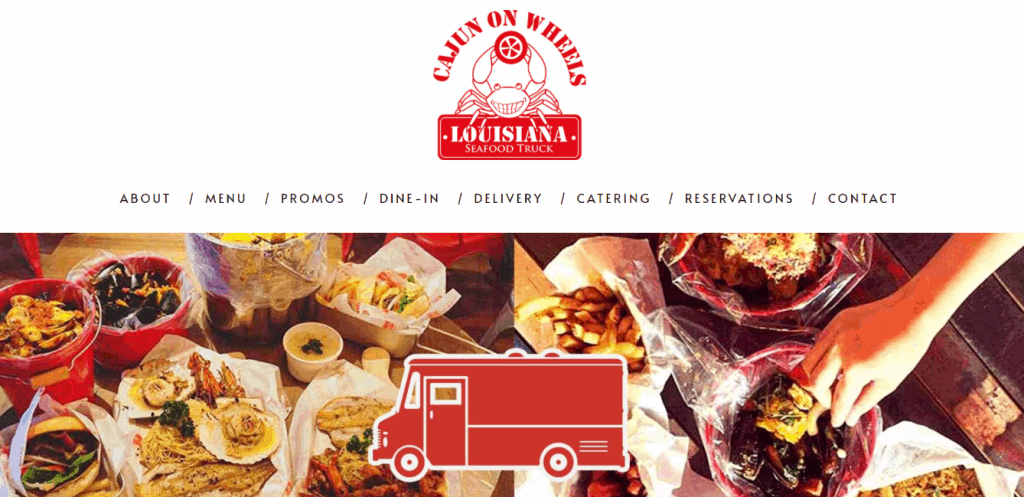 Eat to your heart's content at Cajun on Wheels, boasting sumptuous seafood buckets that are Louisiana-inspired or their Asian charcoal-grilled seafood dishes!
The seafood restaurant's dining style facilitates a great environment for bonding with your dining companions as well.
Get creative and create your own Cajun Boil Bucket with your preferred sauce(s), seafood portions and add-ons.
If your stomach's still screaming for more seafood, consider adding sharing platters such as the Naughty Platter or Mussels Stew.
6. Kelly Jie Seafood (Formerly known as Mellben Seafood)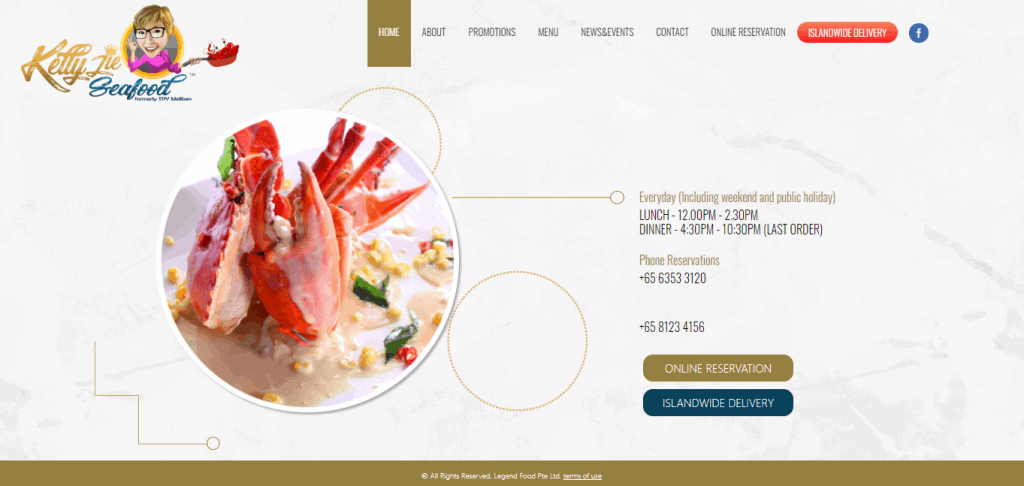 Kelly Jie Seafood, which was previously named Mellben Seafood, is a long-standing seafood restaurant that first opened near Alexandra Road in 1989.
Over the decades, they have expanded their business with their strong reputation for their seafood tze char dishes, especially whipped up using their homegrown recipes.
Their Claypot Crab Vermicelli is one of their seafood bestsellers, known for its aromatic broth that is brimming with flavour.
Another classic Singaporean dish that they have mastered is their Chili Crab, which is also another must-order here.
7. The Boiler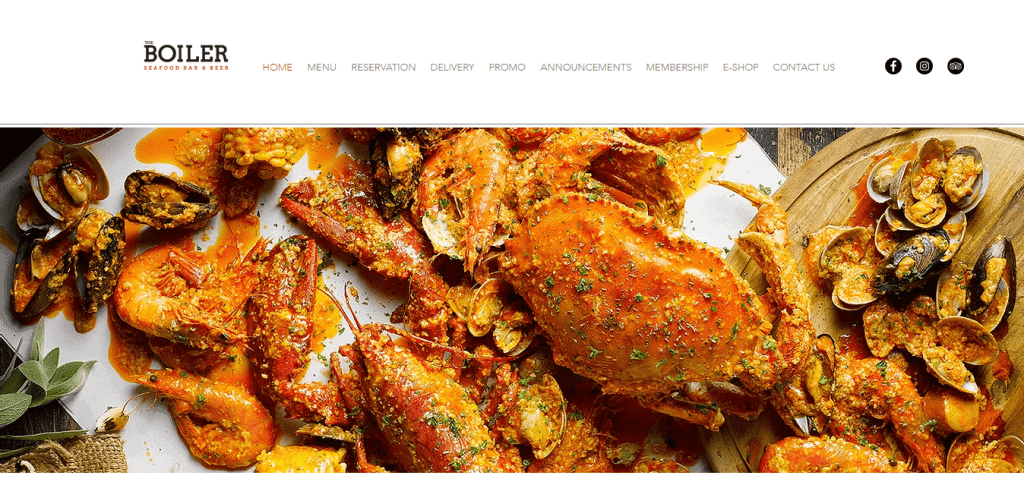 An exciting mix of American-styled dining, Cajun sauces and Asian flavours that can all be found in one seafood heaven.
The Boiler focuses on delivering seafood boils, featuring both Western and Asian sauces.
Set all formalities aside and go wild with your food as you get to eat with your bare hands here!
For all birthday goers, don't miss out on their exclusive birthday promotion where you get 1 Free Boston Lobster with every purchase of a Bombdiggity Bag! One of the best seafood deals in town to get the best bang for your buck.
8. Luke's Lobster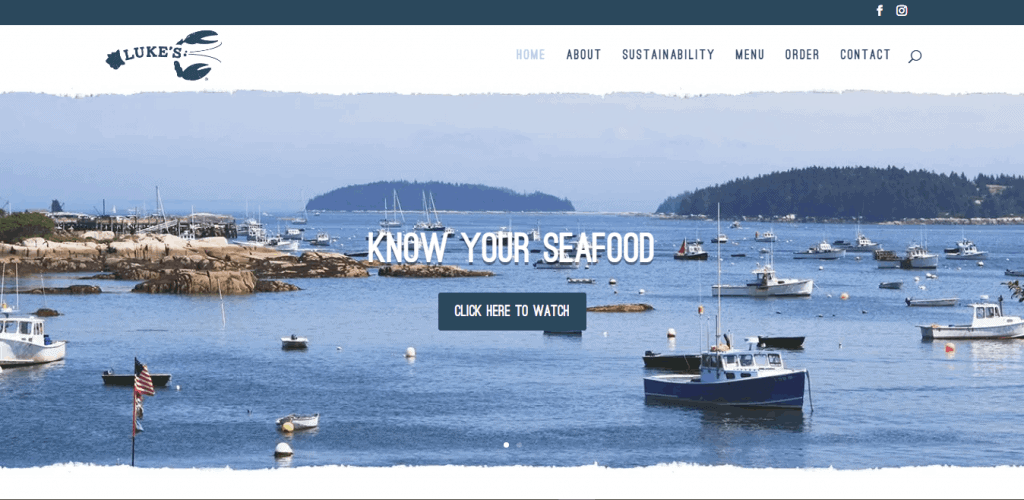 Luke's Lobster is a newly-opened seafood joint that prides themselves on offering seafood that is traceable and sustainable.
Their mission to uphold their ingredients' freshness can be seen from their efforts to source from trusted suppliers, as well as their food preparation which offers clean, fresh flavours.
Their star dish includes their Maine Lobster Rolls that features chilled lobster chunks spread across a buttery roll with their special seasoning. Diners can also opt for Crab or Shrimp Rolls as well.
Their chowders and bisques are also full of umami, giving a hearty ending to this meal.
9. Yaowarat Seafood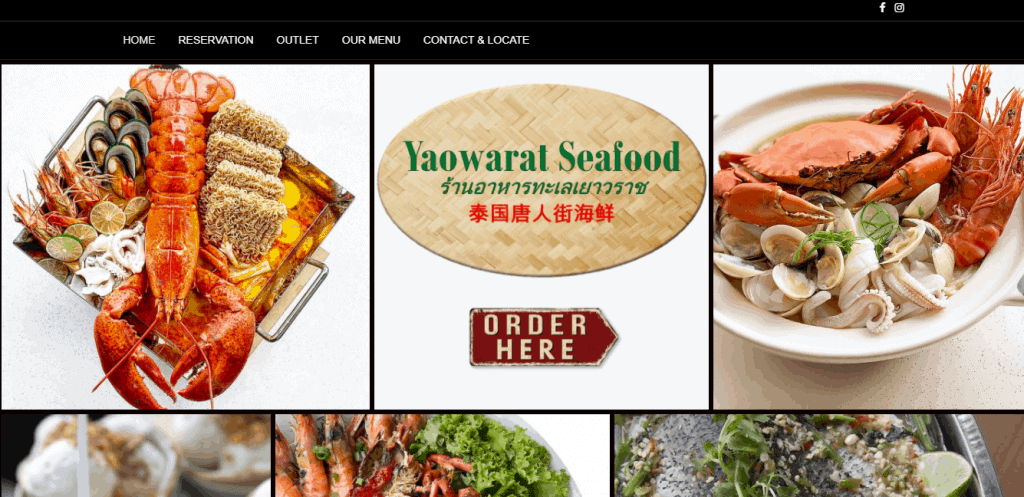 Head to Yaowarat Restaurant for authentic Thai-Chinese cuisine, which brings back tastes and memories of Thailand with a whiff of their amazing food!
Other than the classic Thai dishes such as Tom Yum Soup and Pad Thai, seafood is also their speciality.
Be sure to order their seafood signatures such as their Yaowarat XO Treasure Pot that serves tasty crustaceans such as crabs and lobsters, in a steaming pot of creamy goodness.
Other noteworthy seafood delights include their Thai Yellow Curry Crab / Lobster or their Steamed Thai-Style Squid for a tangy and refreshing taste.
10. Greenwood Fish Market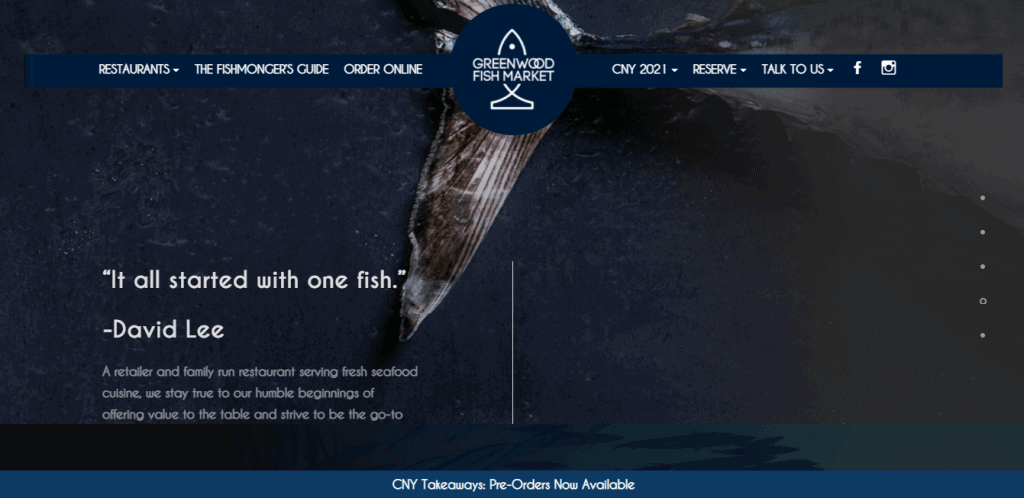 For over a decade, Greenwood Fish Market has been serving fresh, honest seafood that is prepared in a western-style. Its tranquil and elegant restaurant setting makes for the perfect date place, as you indulge in the freshest catches of the day.
With over 30 selections of seafood to choose from daily, one can expect to be swarmed with choices!
However, their daily catches might differ accordingly, so it will be a better bet to call and check or head down personally.
Conclusion
Singapore may be a small country, but the choices for food, especially seafood is simply endless. The juicy, fresh flavours straight out from the ocean just taste unbeatable!
Let us know in the comments if there's a seafood restaurant that we have missed out. If your tummy is still not satisfied, consider reading our article about hotel buffets to stave off your hunger pangs.