10 Best Vegetarian Restaurant in Singapore for the Health-Conscious [2023]
With an increasingly health-conscious population, vegetarian and vegan delicacies have been gaining sufficient traction as we see more food stores specially dishing out these delicacies.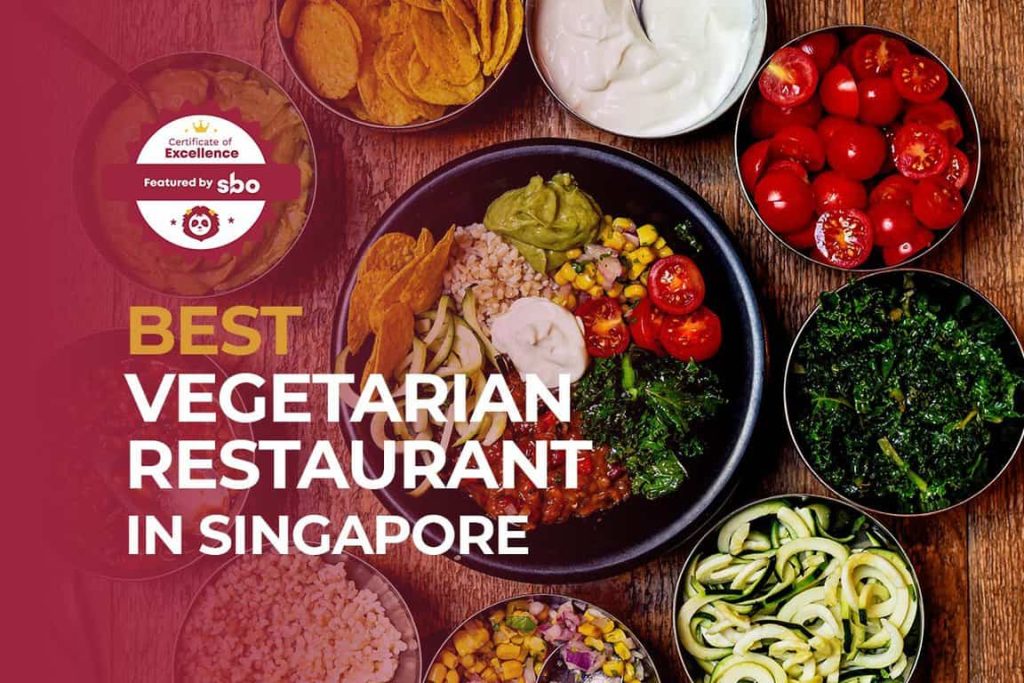 With an increasingly health-conscious population, vegetarian and vegan delicacies have been gaining sufficient traction as we see more food stores specially dishing out these delicacies.
This being said, which are really the top vegetarian restaurant in Singapore that can actually make you reconsider your meat palate? Read on to find out more!
1. Saute San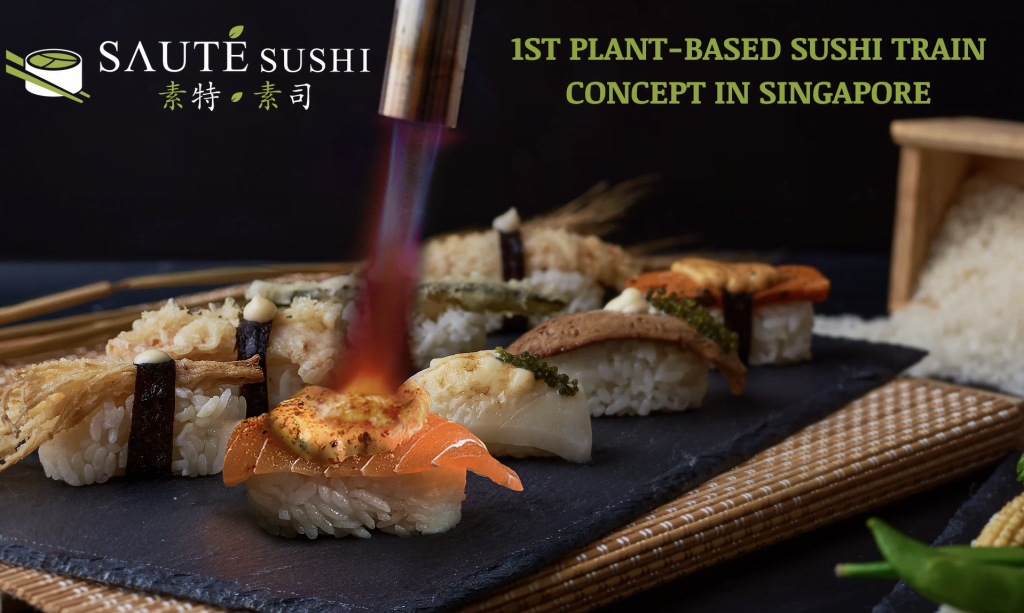 The first thing that struck me about Saute San was its variety in its menu – I was having those Korean and Japanese cuisines cravings and was pleasantly surprised that Saute San offered the best of both worlds. The restaurant is pretty well-furnished and cozy, ideal for families and friends to enjoy a variety of cuisines.
With Korean, Japanese, Western and even Singaporean delights like Orh Luak with straw mushrooms, there's certainly something for everybody! I had tried their kimchi soup and kimbap rolls which were pretty decent for the price points. What's best is the fact that they do not bill you for service charges! Definitely one of our top vegetarian restaurant in Singapore picks!
2. Vegan Burg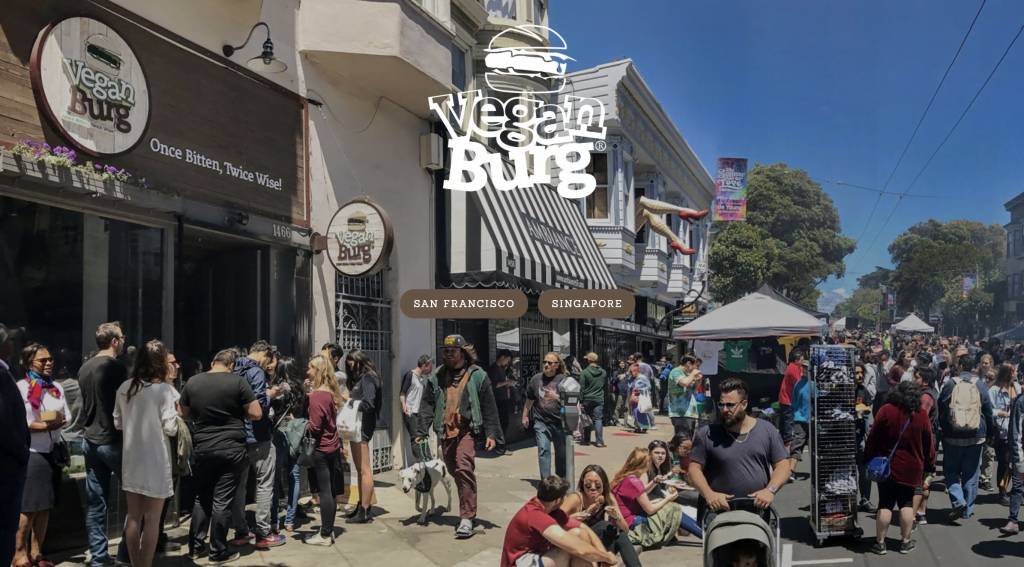 One of the pioneering vegan burger places in Singapore, its popularity soared over the years as Singaporeans became more health-conscious and the explosion of meat substitutes started to make its way into the concepts of many food stores. Vegan Burg is situated in a private housing estate in Eunos, making it hard to miss as you drive down the Eunos area.
One of my favourites has got to be its Satay burger which is absolutely mind-blowing. The fact that it came with juicy broccoli and well-seasoned fries gave this vegan restaurant in Singapore extra points. The only thing to note is to head down early if you do not wish to circle around the area trying to find parking as the parking lots are pretty limited!
3. Nom V Nom
On first look at the menu, it would be hard to believe that Nom V Nom is a vegetarian restaurant in Singapore. Their soy patties, tempeh patties are a hot favourite amongst patrons there for their burgers. If you are not feeling patties, their potato croquette burger is another option for you.
Cuisine options are diverse too, with Western pasta, Japanese Udon and also rice if you are not feeling noodles on that day. Other than their Clarke Quay outlet, they are also conveniently located in Tai Seng and Woodlands.
4. Greendot
I'm sure many of us would have come across or heard of Greendot as it is a popular vegetarian restaurant in Singapore, commonly sighted in heartland malls all across the island. Their bright green signage just makes them hard to go unnoticed.
Upon arrival, they have a counter at the storefront to allow you to choose the ingredients for your rice bento boxes (akin to that of Cai Fan stores) but of course with vegetarian selections.
My all-time favourite at Greendot has got to be their rendang lion mane mushrooms with the right level of spiciness and stir-fried broccoli to top it off!
5. Real Food Grocer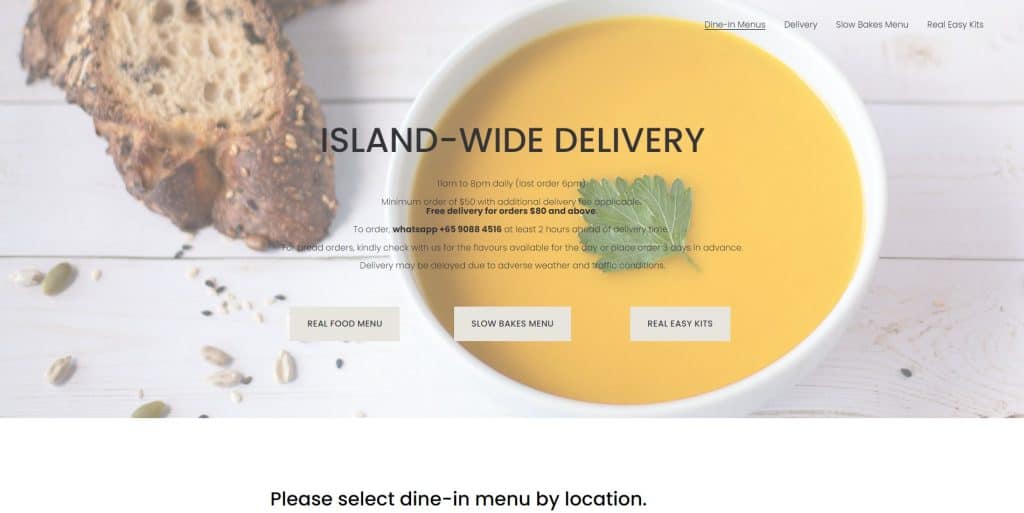 One thing that Real Food Grocer screams have got to be aesthetics! Many may have the perception that vegetarian restaurants in Singapore are not as well furnished and aesthetically pleasing as other food establishments. Real Food Grocer is here to dispel those stereotypes.
Being situated right smack in the middle of Orchard Road, the high ceilings and modern-living interior design caught my eyes. This modern vegetarian cafe serves up their signature bakes too with pumpkin loaves and sourdough baguettes, perfect to take away after your meal!
6. Ling Zhi Vegetarian
If you want to switch up your Western vegetarian diet, the Chinese vegetarian delights offered by Ling Zhi Vegetarian for those that are searching for tasty and healthy options. Ling Zhi Vegetarian is owned by Tung Lok Group.
Enjoy Vegetarian delights such as their signature Firecracker Monkey Head Mushroom and Vegetarian Goose served with crispy beancurd skin! Given that the dining experience is one of that of Chinese restaurants, prices would definitely be on the heftier side.
7. Afterglow
Afterglow by Anglow offers plant-based food free from gluten, preservatives, refined sugar and artificial flavouring, all made from scratch.
Some of their crowd favourites includes that of their teriyaki meatball tacos, lentil flaxseed nuggets and the smoked stack burger patty, all ready to blow your mind that you won't even be conscious of the fact that you're having vegetarian food. We can certainly see why this is our top vegetarian restaurant in Singapore picks.
8. Elemen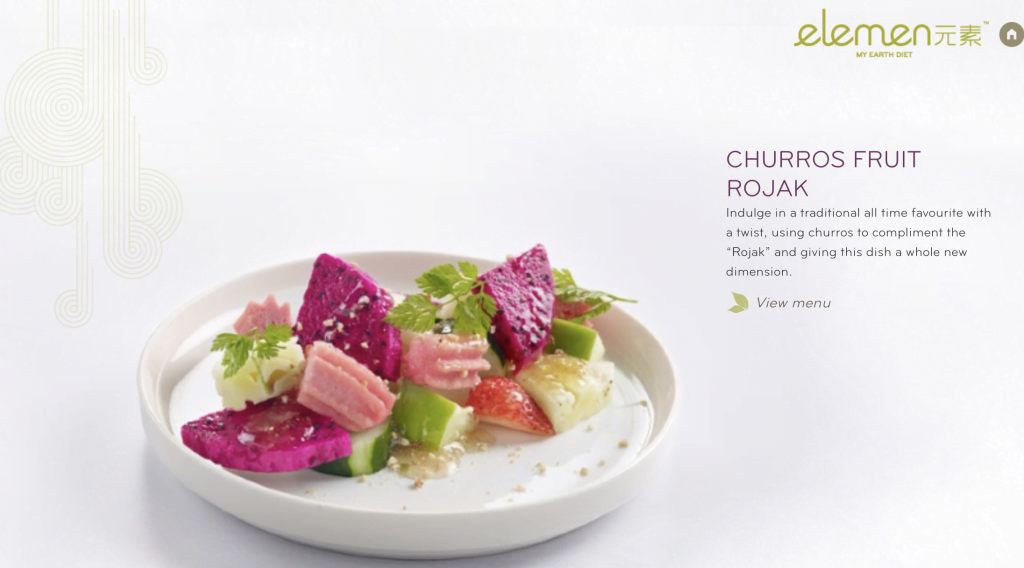 A popular vegetarian dining haunt that offers well prepared 5 and 8-course vegetarian set meals offer you one of a kind vegetarian dining experience. They pride themselves on "Love Self, Love Earth" which is what's behind their serving of healthy and natural food, without compromising the sustainability of the environment.
Featured in the picture above is their signature churros food rojak, just wow, how would that mix of flavours taste? Some of their mains that caught my eye are the fancy looking blue flower tofu with black truffle wild rice and also, how does sea salt coffee sound?
9. Herbivore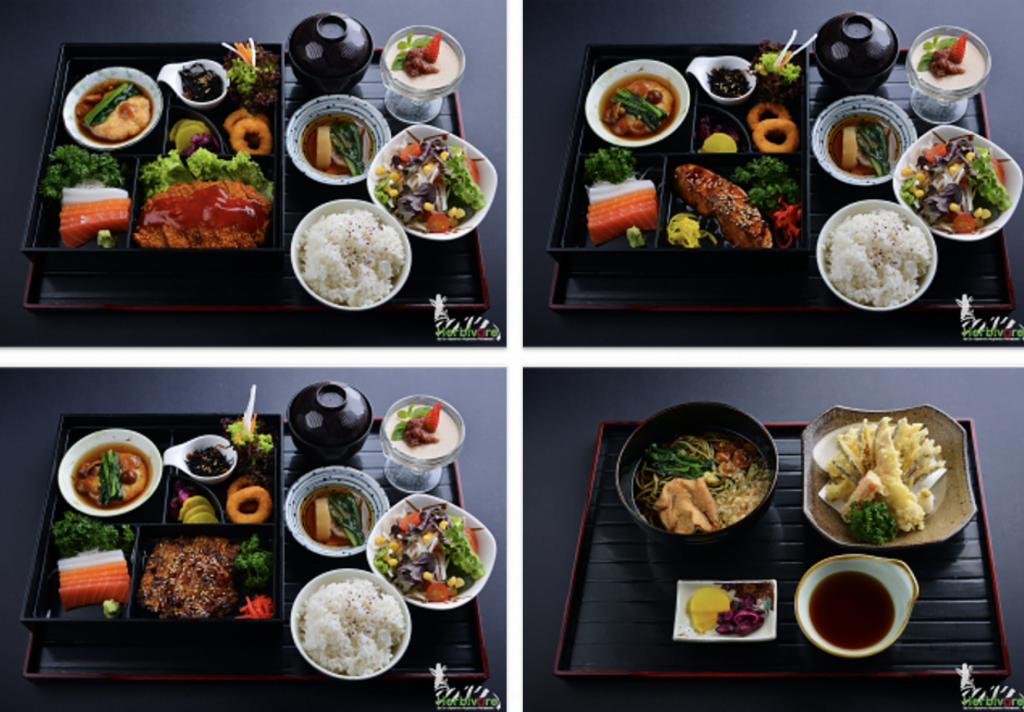 Herbivore is a dining concept by Zen Japanese Vegetarian Restaurant, serving up Japanese and Western-style vegetarian cuisines. This place gets full really quickly on weekends so if you want to avoid the queues, do head down early or make a reservation in advance.
Patrons have provided feedback that the portions are huge, with their vegetarian sushi rolls being a crowd favourite. One quick browse at their bento boxes makes us want to try this vegetarian restaurant in Singapore!
10. Greenleaf Cafe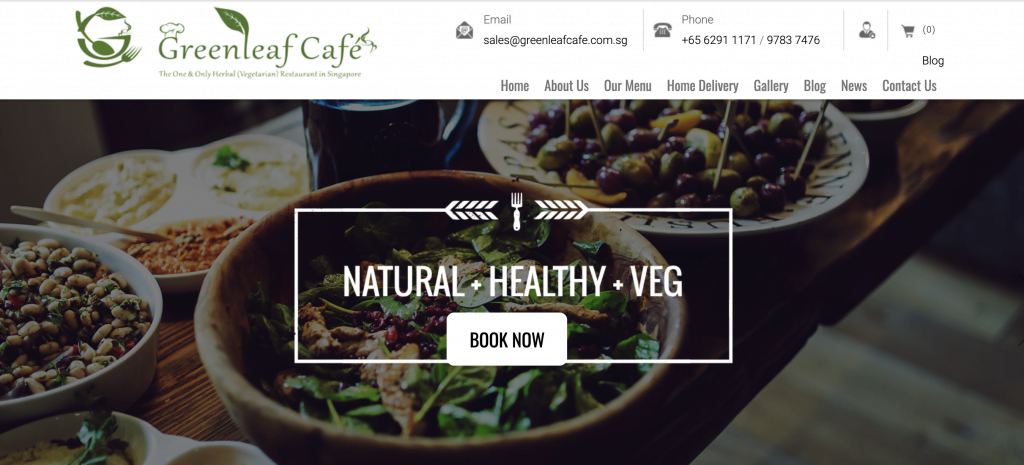 This South Indian vegetarian food is a cut above the rest with a laser focus on customers' health and well-being. A step into Greenleaf cafe radiates a homely feel alongside its healthy vegetarian food.
They offer lunch buffet meals at S$15 and also their unique and nutritious soups (Hummingbird tree leaves soup) to go along with your hearty meal!
Conclusion
Do you have any reviews and comments to share regarding our choices for the best vegetarian restaurant in Singapore to get that craving fix?
While SBO is committed to supporting our local businesses, we welcome any feedback and anonymous sharing regarding your experience with the above-listed best vegetarian restaurant in Singapore.
We hope that this guide will be useful in helping you to make a better decision when it comes to finding the best vegetarian restaurant in Singapore.
Featured Image by Ralph (Ravi) Kayden on Unsplash
Explore More Content