9 Best Restaurants for Fine Dining in Singapore for a Memorable Dining Experience [2023]
Are you in love with fine dining? Check out the 10 best restaurants for fine dining in Singapore that offers high-quality food and exceptional customer service.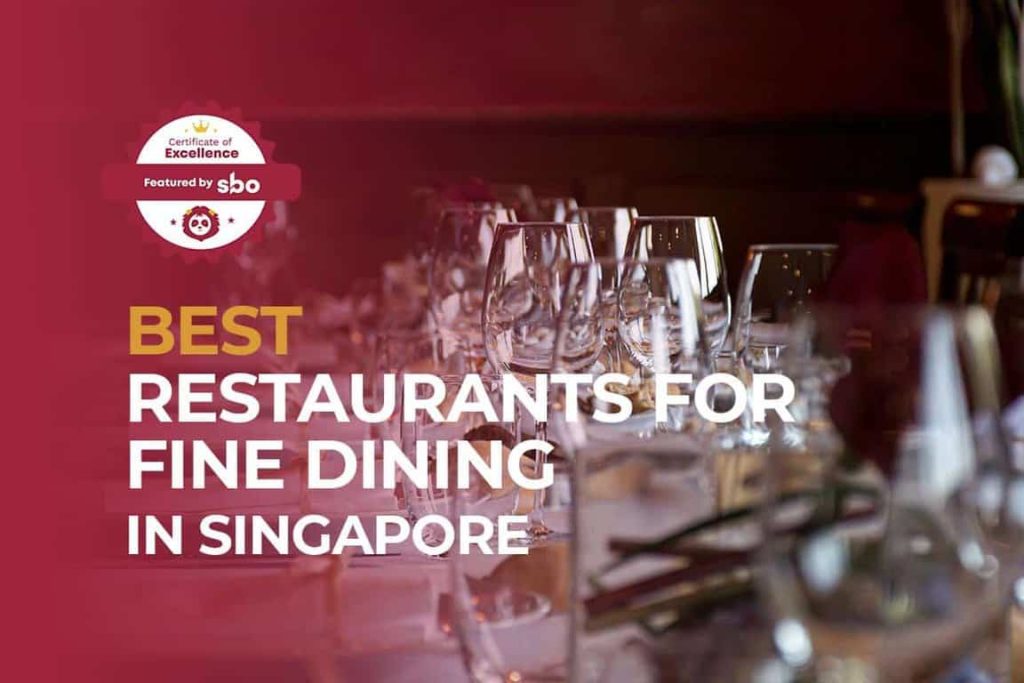 If you are a fan of classy and luxurious meals, fine dining would be a perfect place to go! Patrons of fine dining establishments get to enjoy exquisite meals, exceptional customer service, and a luxurious ambience, providing you with an unforgettable experience.
The dishes are usually curated by their highly talented and experienced chef, and served in small but elegant portions to the customers.
Check out the list of 10 restaurants for fine dining in Singapore that will make your fine dining experience memorable.
1. Les Amis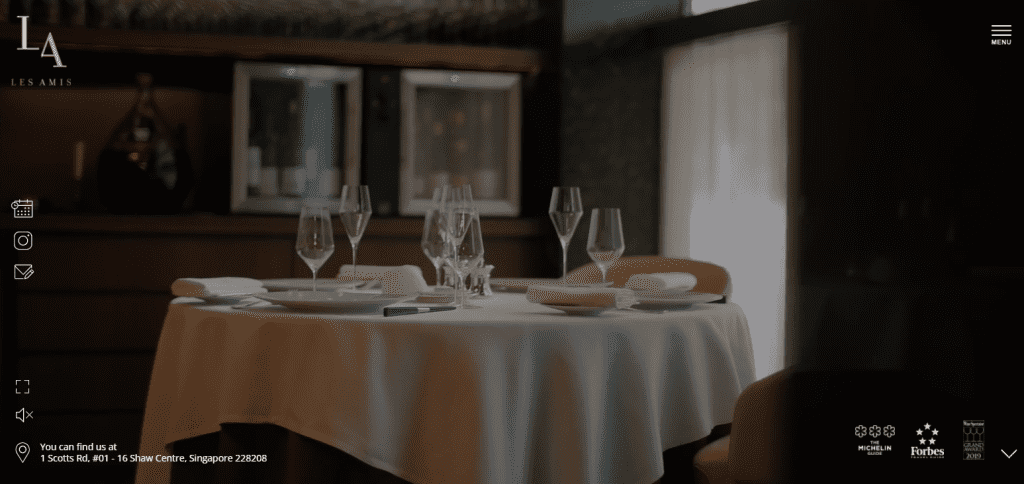 First on the list of the best fine dining in Singapore is 3 Michelin Star Les Amis. The French translation of 'Friends', Les Amis was founded by a few like-minded friends who wish to share their love and appreciation for French culture and cuisine.
Les Amis is committed to delivering a memorable dining experience and has earned numerous awards and recognition from guests and media alike. With a team of in-house Masters, Les Amis hopes to paint an entire picture of France with personal stories about the intricacies of key ingredients.
2. Spago Dining Room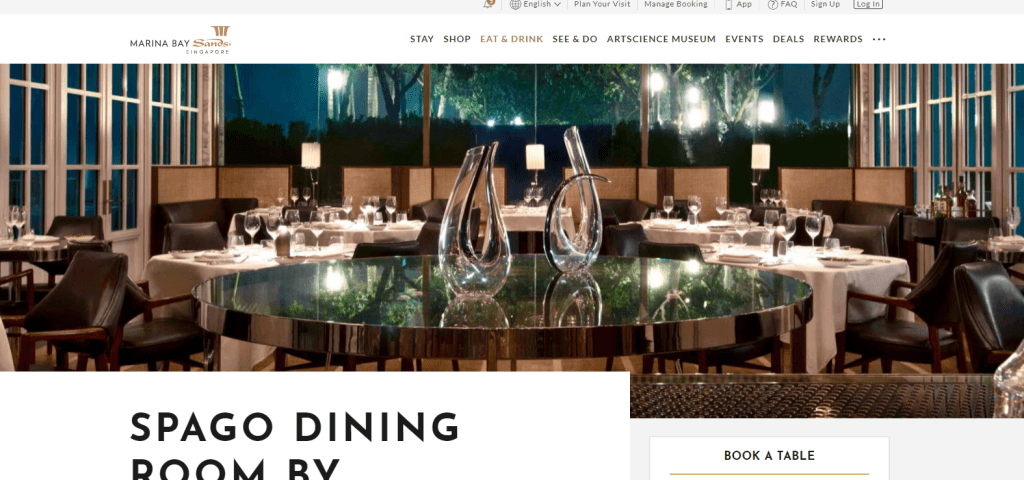 Spago Dining Room is the first international offshoot of Wolfgang Puck's renowned Beverly Hills restaurant. They offer an imaginative and seasonal menu of Californian cuisine with global accents, in a sophisticated and inviting atmosphere.
Enjoy the scenic view of the city skyline and the famous Infinity Pool as you indulge in their exquisite and spectacular fine dining experience.
3. Summer Pavilion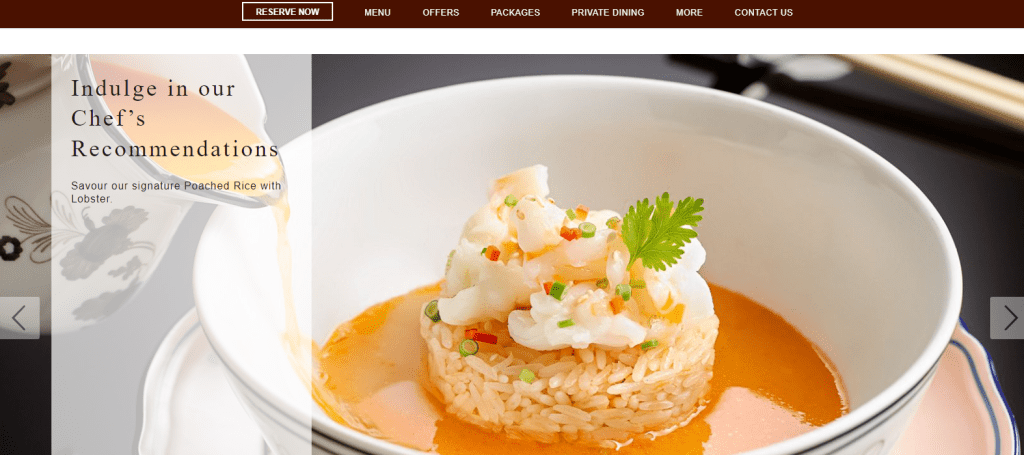 Summer Pavilion is a high-end hotel offering refined Cantonese cuisine that has earned a Michelin star for its fifth consecutive year. The Chinese garden-inspired setting features hand-painted tableware, six private dining rooms and a selection of speciality teas from Tea Bone Zen Mind.
If you are a major fan of dim sum, then you are in for a treat! Their menu also offers delectable dim sum, giving you the full Cantonese experience. Do note that shorts and slippers are not permitted in the restaurant.
4. Akira Back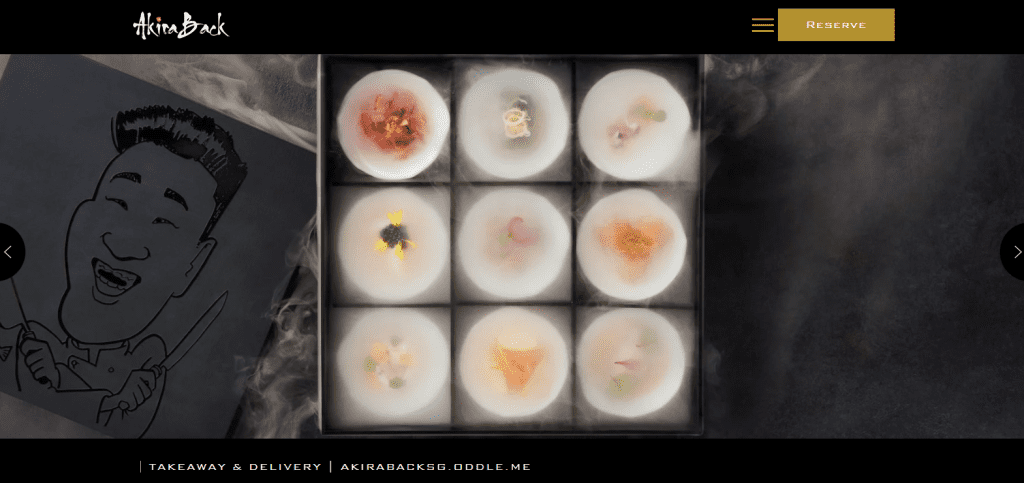 Akira Back offers a creative blend of modern Japanese cuisine with Korean accents and influences from around the world for an immersive dining experience. All their dishes are created with high-quality ingredients and cross-cultural culinary techniques.
They are also internationally recognized with over 15 restaurants in major cities worldwide including Las Vegas, Toronto, Seoul, Dubai, Hanoi, Bangkok, Beverly Hills, North Island Seychelles, San Diego and Singapore.
5. Lawry's The Prime Rib Singapore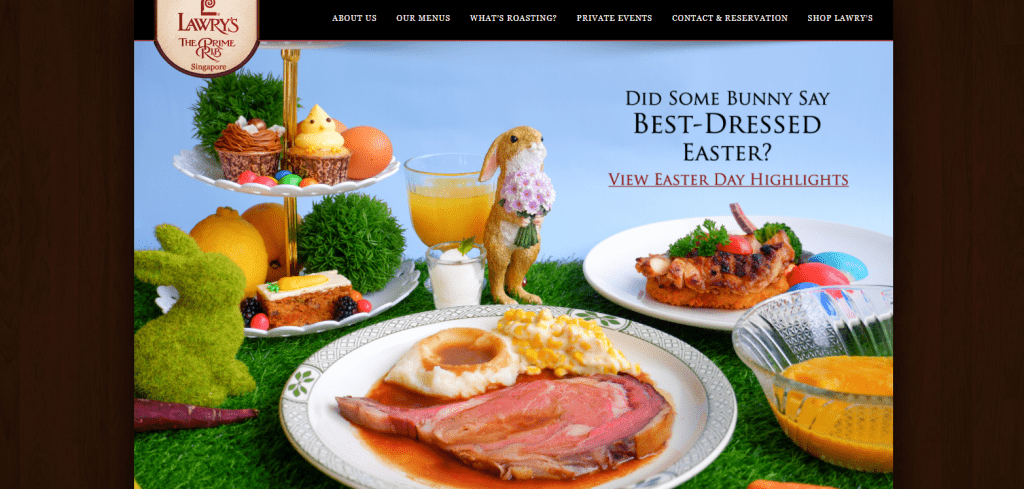 Offering a unique fine dining in Singapore, Lawry's The Prime Rib Singapore features multiple signature attractions at their restaurant. This includes their famous "Silver Carts" so that the beef could be carved tableside.
Another of Lawry's main attraction that you cannot miss out is their renowned Signature USDA Prime Rib of Beef, aged up to 21 days, to enhance flavour and tenderness. Their beef is slowly roasted on beds of rock salt, carved and served from their "Silver Carts" with Yorkshire Pudding.
6. Candlenut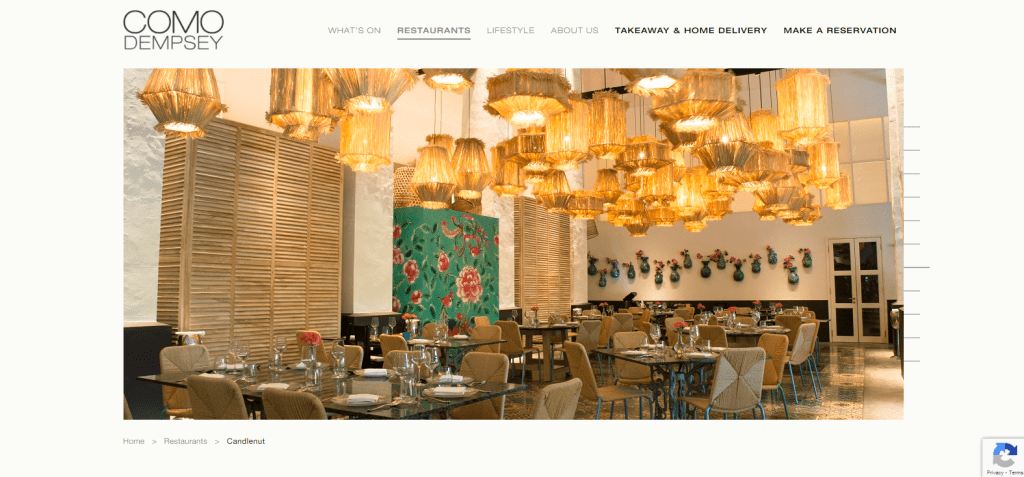 Candlenut is the world's first Michelin-starred Peranakan restaurant, offering a contemporary yet authentic approach to traditional Straits-Chinese cuisine. The restaurant serves up refined Peranakan cuisine that preserves the essence and complexities of traditional food, with astute twists that lift the often rich dishes to a different level.
Candlenut is committed to creating inspired and elevated Peranakan dishes using the freshest seasonal produce. Situated at Dempsey Hill, you can be assured to receive the most luxurious fine dining experience in Singapore.
7. Whitegrass Restaurant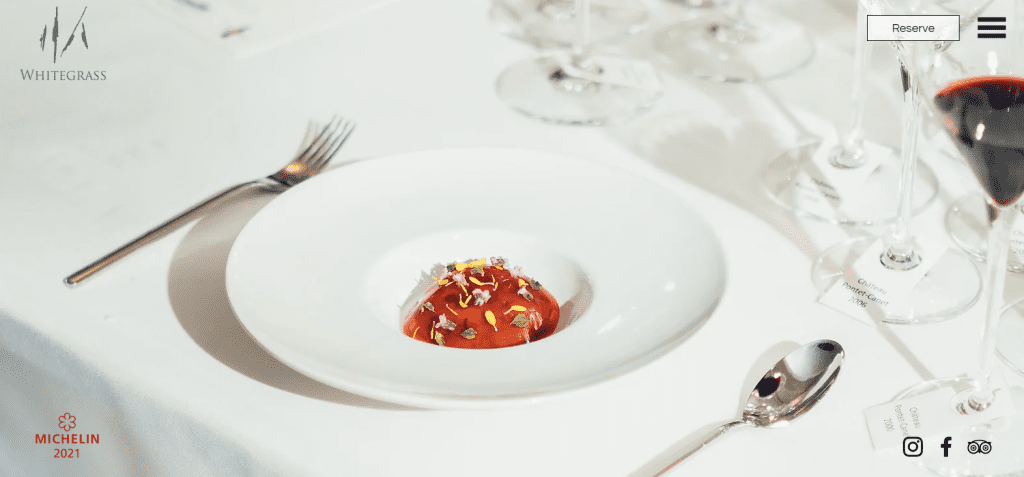 Whitegrass Restaurant is a stylish eatery that offers modern French fare with Japanese techniques and amazing cocktails. The menu at Whitegrass is built around a passion for showcasing nature and sustainability. They focus on using the freshest seasonal produce to create dishes that are thoughtful and respectful of nature while remaining gastronomically refined.
​Located in the historical CHIJMES landmark, the 48-seat restaurant boasts stellar service and a carefully curated beverage list that serves to elevate the experience of dining in this iconic venue further.
8. Le Bistrot du Sommelier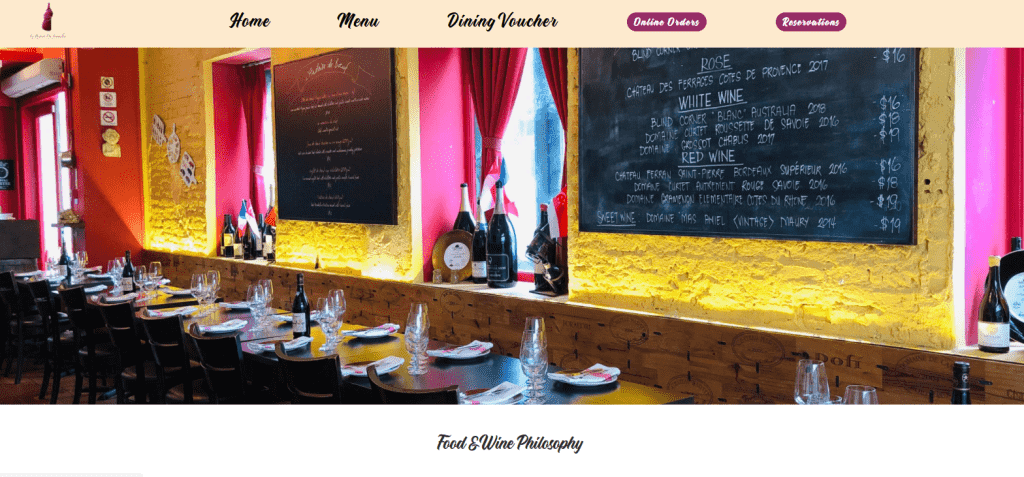 At Le Bistrot Du Sommelier, plates must be generous and slow cooking is a priority. They are the quintessential Cuisine Bourgeoise (Bourgeois Cuisine) and offer amazing French cuisine in a niche comfy location.
Their wine list is extensive and unique, bringing you an unusual selection of wines, even those coming from small producers! Le Bistrot Du Sommelier is the perfect place to introduce the world of natural wines, wines produced from organic or biodynamic grapes with very little intervention from the winemaker.
9. Luke's Oyster Bar & Chop House
Luke's Oyster Bar & Chop House is an inspired dining concept that fuses the old with the new. They revived the perennial classics of yesteryear in a stylishly modern, contemporary setting with a personal touch.
With the commitment of "We only serve what is at its best", Luke's Oyster Bar & Chop House's menu is created to showcase produce from ranchers, fishermen and farmers who toil the land and sea to provide the best possible.
Their Luke's Mobile Oyster Bar – The M.O.B. – is the world's first and one of a kind in Singapore, where they offer a whole new experience when catering your next event at work or from the comfort of your home.
Conclusion
Do you have any reviews and comments to share regarding our choices for the best fine dining in Singapore?
While SBO is committed to supporting our local businesses, we welcome any feedback and anonymous sharing regarding your experience with the listed fine dining in Singapore.
We hope that this guide will be useful in helping you to make an informed decision when it comes to finding the best fine dining in Singapore.
Check out the best lava cake in Singapore for some after-dinner treats!
Featured Image by Fabio Sangregorio on Unsplash
Explore More Content