10 Best Shabu Shabu in Singapore for Instagram-Worthy Hotpot Dips [2023]
Eat your heart out with the 10 Best Shabu Shabu in Singapore!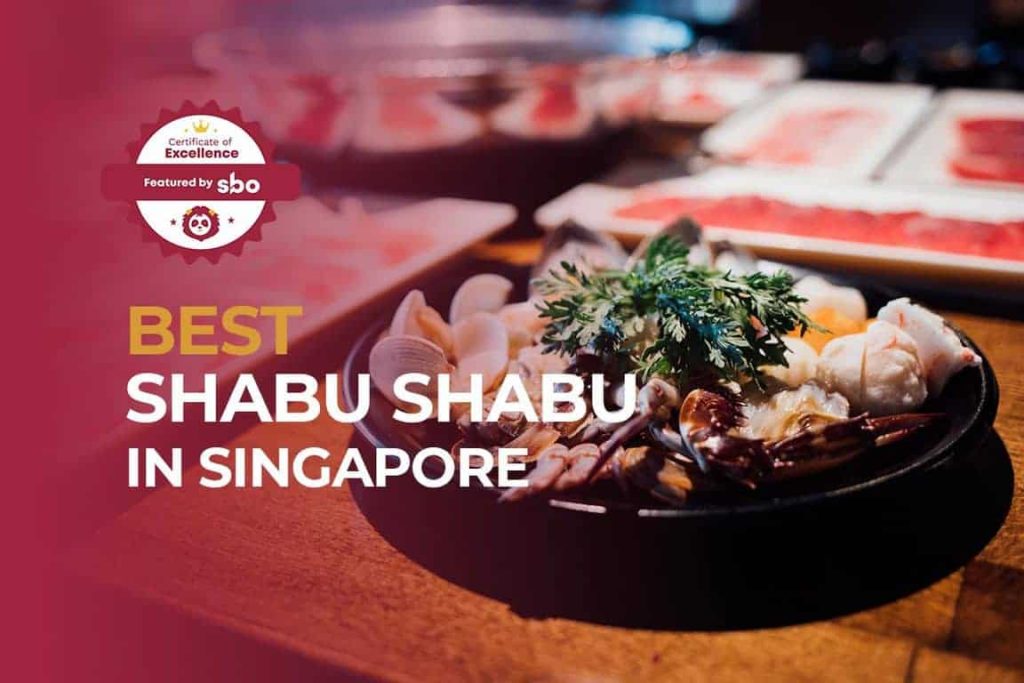 A Japanese hot pot dish that involves dipping skinny slices of meat (usually beef, pork, or chicken) in a pot of boiling soup base for just a few seconds, Shabu-Shabu is a popular dish that was first introduced in Japan in the 20th century.
Said to have originated from the traditional Chinese hot pot, "Shabu-Shabu" directly translates to "swish-swish", the action you make when stirring ingredients around in the broth.
Yummmm.. for someone who loves all kinds of hotpot cuisines, just the thought of it already makes my mouth water!
What are you waiting for? Join me now and treat yourself to a feast with the 10 Best Shabu Shabu in Singapore!
1. SUKI-YA
The usual Shabu Shabu spot that I frequent with my long-time bestie, SUKI-YA, has one of the best promotions for students and senior citizens.
Recommended for their excellent service and heart-warming dining experiences at equally affordable prices, SUKI-YA also offers free dine-ins on your birthday!
2. Shaburi & Kintan Buffet
A favourite place for meat lovers, Shaburi & Kintan Buffet, offers quality and fresh paper-thin sliced meat alongside your own hotpot filled with the soup broth of your choice (Konbu, Chicken Collagen Paitan, Sukiyaki, Beef Pepper and Hot Miso).
What's more, diners are spoilt for a tempting array of Japanese dishes with over 40 mouthwatering cooked dishes at the buffet counter, including Sushi, Karaage, tempura, chawanmushi, curry, and more!
3. Shabu Sai
Set at reasonable prices that have remained affordable over the years with consistent quality, Shabu Sai offers delicious sukiyaki soup like no other and other choices of soup broth that are air-flown from Japan.
A great buffet restaurant with a huge seating area, Shabu Sai is a good place to visit with family and coworkers for excellent shabu-shabu.
4. Shabu Shabu Gyu Jin
Renowned for their must-try Japanese Wagyu A5 buffet, Shabu Shabu Gyu Jin offers premium set menus at the different price ranges and meat types with a free flow of meat available for its diners.
Perfectly value for money, all you need is to pay one price and get unlimited meat (especially the finest beef selection) with an extensive selection of unlimited ingredients as well as great condiments and freshness of everything.
5. Yuzutei
A real hidden gem resembling a Japanese inn that serves Yuzu-inspired foods and drinks, Yuzutei offers tasty beef and pork shabu-shabu sets priced reasonably alongside other scrumptious Japanese food such as their well-known Hokkaido snow beef, gyoza, and chicken wings.
Highly recommended for their Yuzutei shabu-shabu, the citrus yuzu soup base and special yuzu sauce will keep your palate clean and light until the last mouthful!
6. Eno-Oka Japanese Restaurant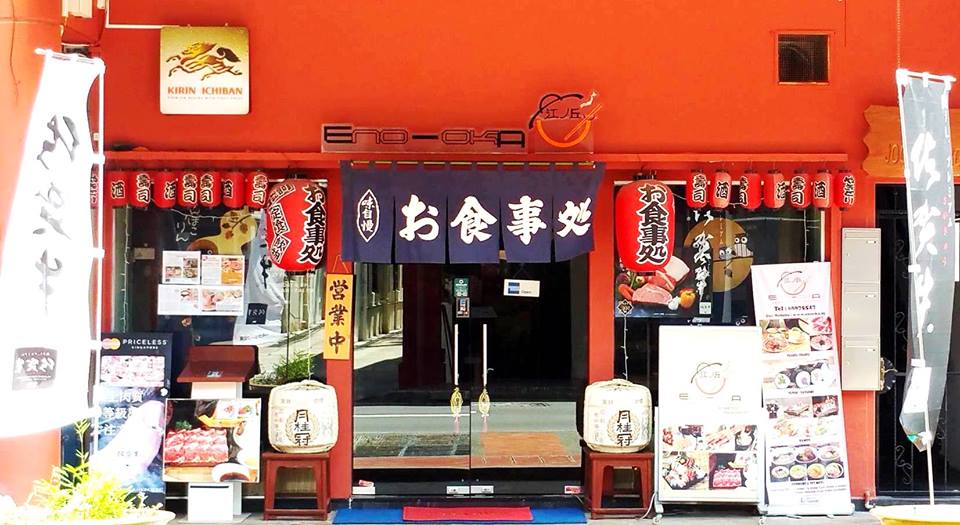 Opened by a boss who spent 10 years honing his craft in Japan, Eno-Oka Japanese Restaurant is highly recommended for its special and flavourful Tonkotsu pork bone soup base prepared for more than 8 hours daily!
Also known for their yum yum gyozas, fresh sashimi, and smooth sake, the restaurant is definitely one of the best shabu-shabu spots with your family or friends!
7. Marusaya
First opened 3 years ago by Futagami Hideaki, whose family specializes in producing top-quality katsuobushi (also known as bonito flakes), Marusaya takes its shabu-shabu to the next level by making their very own dashi stock using their ready supply of top-grade katsuobushi.
A restaurant that prides itself on using only the best and freshest ingredients imported from Japan, Marusaya's shabu-shabu set includes kombu specially acquired from the freezing waters of Rishiri Hokkaido, for use in the all-natural dashi soup.
8. Himawari Japanese Restaurant
A great ala carte buffet with lots of varieties of food options available, Himawari Japanese Restaurant offers shabu-shabu that includes thin-sliced US beef, Pork Belly, Pork, Chicken, Tiger Prawns and Mixed Vegetables cooked in a flavorful broth called kombu dashi.
Praised for its generous portions and superb service, Himawari Japanese Restaurant is your go-to place to eat your heart out!
9. Shabu Shabu Gen
Complimented for its good service staff and quality food items, Shabu Shabu Gen offers a premium selection of meat and amazing broths for the best Japanese shabu-shabu experience.
Set in a cosy restaurant with a nice ambience, Shabu Shabu Gen is another great place for amazing shabu-shabu during gatherings!
10. Tsukada Nojo (Chinatown Point)
A premier and creative Japanese Restaurant that first opened in 2012, Tsukada Nojo is popular for its signature dish Bijin Nabe, also known as "beauty hotpot".
With its collagen sourced from the highly-prized Jidori chicken (the counterpart of Wagyu beef and kurouta pork), Tsukada Nojo's rich and delicious collagen soup is a one-of-a-kind shabu-shabu with extended health benefits.
Conclusion
Do you have any reviews and comments to share regarding our choices for the 10 Best Shabu Shabu in Singapore?
While SBO is committed to supporting our local businesses, we welcome any feedback and anonymous sharing regarding your experience with the listed shabu-shabu restaurants in Singapore.
We hope that this guide will be useful in helping you to help you find the best Shabu Shabu in Singapore.
On a side note, you can also check out the list of the 10 Best Omakase in Singapore for a Michelin Star dining experience!
Featured Image by Frank Zhang on Unsplash
Explore More Content