10 Best Places for Chocolate Desserts in Singapore to Savour in Sweetness [2023]
Bring your date to these places for the best chocolate desserts in Singapore and make her heart melt!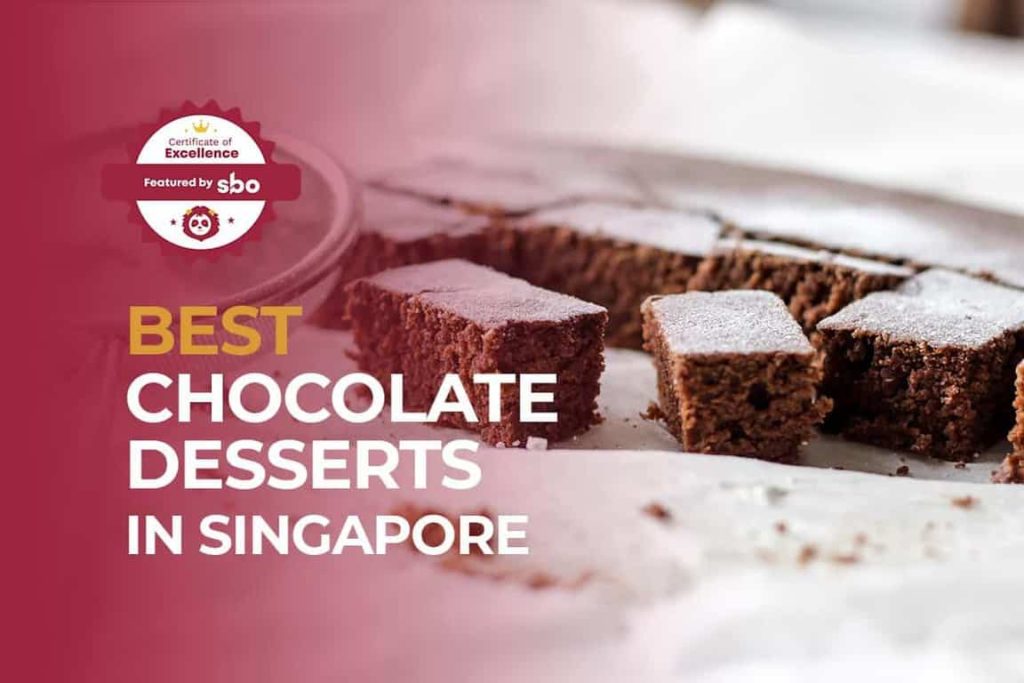 Chocolate lovers, rejoice! World Chocolate Day is happening soon on 7th July, and what better way to commemorate this occasion than with our recommendations on the best places for chocolate desserts in Singapore.
There's sweets, pastries, ice cream and cakes – all infused in the rich, creamy, cocoa taste that we all yearn for when we're feeling blue. Bring your date out to these places for chocolate desserts to make her heart melt even more!
1. Awfully Chocolate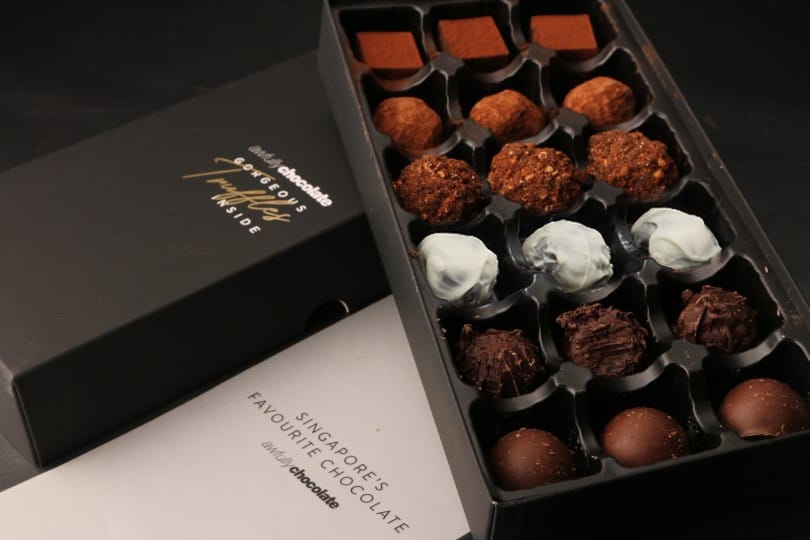 Awfully Chocolate shouldn't come as a surprise to most Singaporeans, having been around since 1998 and with multiple stores well spread around the country.
This dark chocolate connoisseur is mostly famous for its signature All Chocolate Cake which comes in 6-inch and 8-inch sizes, covered in layers of dark chocolate fudge that tastes impeccably delightful.
They also have it in other flavours such as Chocolate Banana or Chocolate Rum and Cherry if you fancy having a bit of fruit mixed with chocolate, giving it a touch of refreshing, fruity taste. Customisation is also available at their store too, making it a great option for birthdays or anniversary celebrations!
2. Chocolate Origin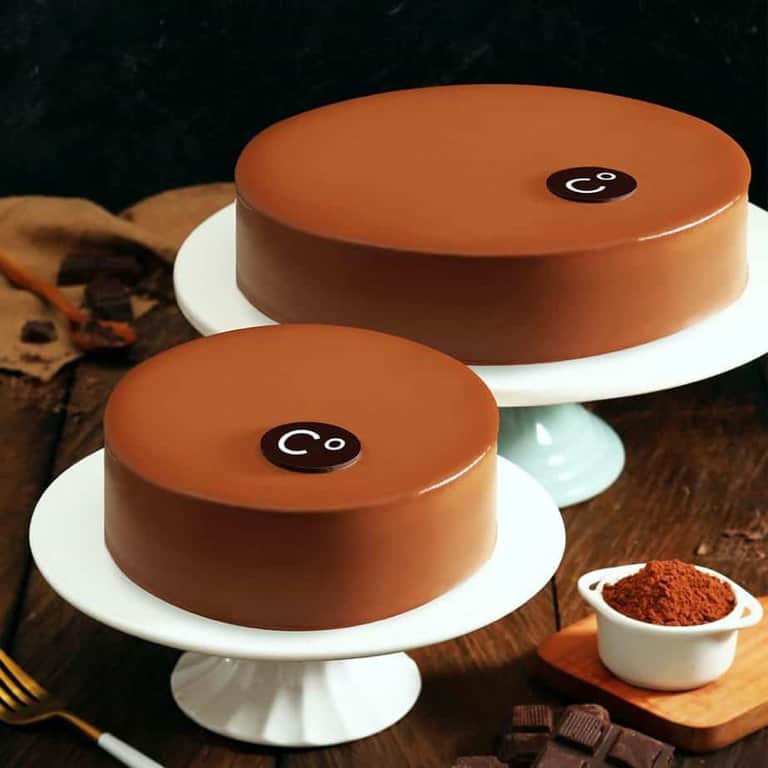 Another chocolate brand that most locals will be familiar with is Chocolate Origin, with a couple of outlets located in heartland malls and busy districts.
The cakes at Chocolate Origin comes in the subtly sweet Original and bitter Dark version. The former features layers of chocolate sponge cake enveloped in luscious chocolate ganache, giving the perfect balance of sweetness and bitterness to make each mouthful addictive and pleasing. As for the latter, it has more hints of bitter tones, which will be great for chocolate lovers who can take the bitterness. Definitely, one of the top brands to visit for chocolate desserts in Singapore!
3. Laurent's Café & Chocolate Bar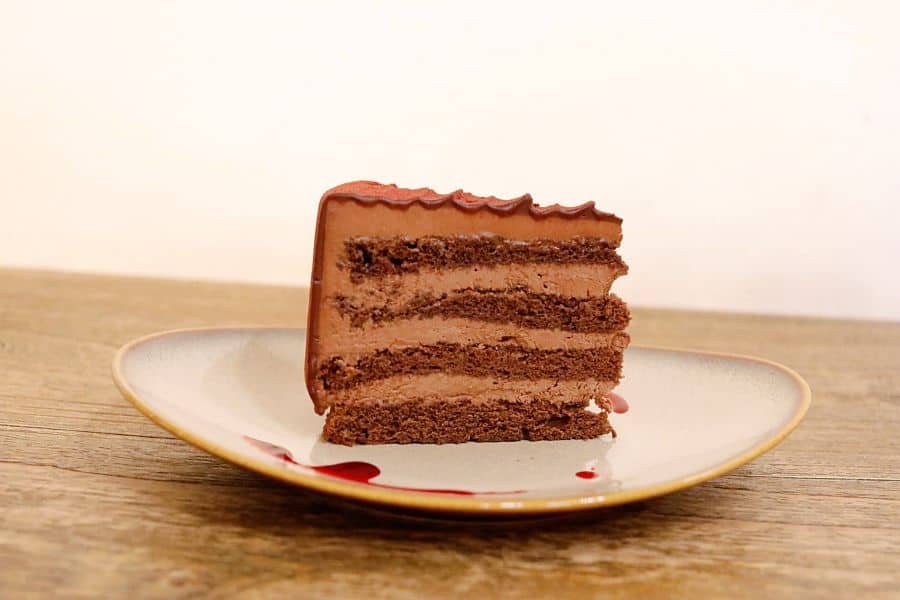 Opened by renowned French artisan chocolatier Laurent Bernard, his first chocolate cafe venture kickstarted in 2006 and has been holding out strong ever since.
The French-inspired chocolate boutique holds an exquisite selection of chocolate desserts in Singapore such as waffles, cakes, soufflés, and even seasonal specials like mooncakes.
Sit back and relax with a cup of hot chocolate as you enjoy the tranquillity, with a good view of Robertson Quay. This is a serene spot for a casual date in the day and romantic by the night!
4. Lemuel Chocolate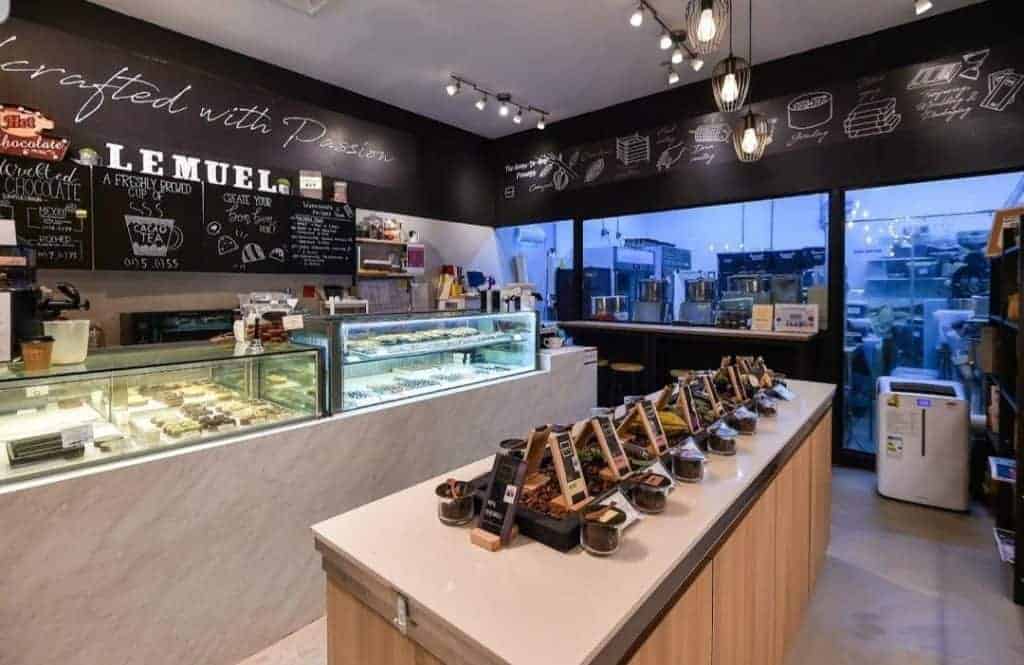 Lemuel Chocolate's unique bean-to-bar concept is one of the first few to be seen here. With their dedication towards simplicity and sustainability, their chocolate desserts in Singapore are made using only cocoa powder and organic cane sugar.
One of the store's must-tries includes their Single Origin Bars, which are all sustainably sourced and lovingly handcrafted. Their bonbons and pastries such as brownies and tarts are also worth a mention.
Albeit a tedious process, they take pride in their bean-to-bar chocolate making process, which has prompted them to kickstart chocolate making workshops. If you're one that doesn't mind getting their hands dirty, their chocolate workshops are bound to be fulfilling (for both your curiosity and stomach, if you're wondering).
5. Obsessive Chocolat Desire (OCD) Cafe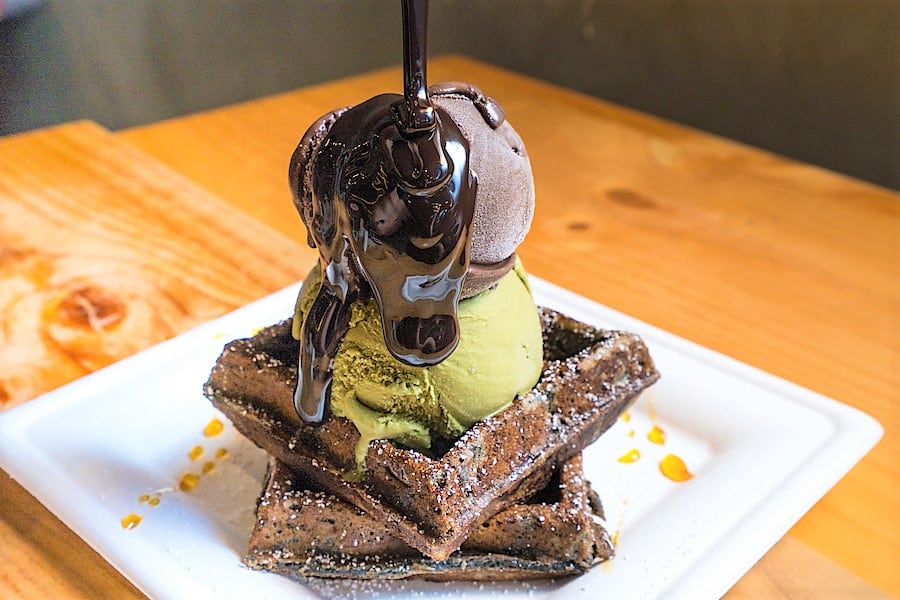 This one's for the foodies with an insatiable desire for anything with chocolate. Obsessive Chocolat Desire (OCD) Cafe, as aptly named, is a wallet-friendly ice cream cafe that is best known for its chocolate ice cream offerings.
With different origins of chocolate available and at varying percentages (indicating the amount of cocoa used), it allows diners to choose their preferred level of bitterness for their chocolate ice cream. Take your pick from Madagascar 33% Milk, Ecuador 40% Milk, Belgium Dark 60%, and Africa 85% Dark!
Fancy other ice cream flavours to balance out the rich cocoa taste? There are other interesting selections here such as Pistachio, Cotton Candy Bubble Gum and more.
6. The Dark Gallery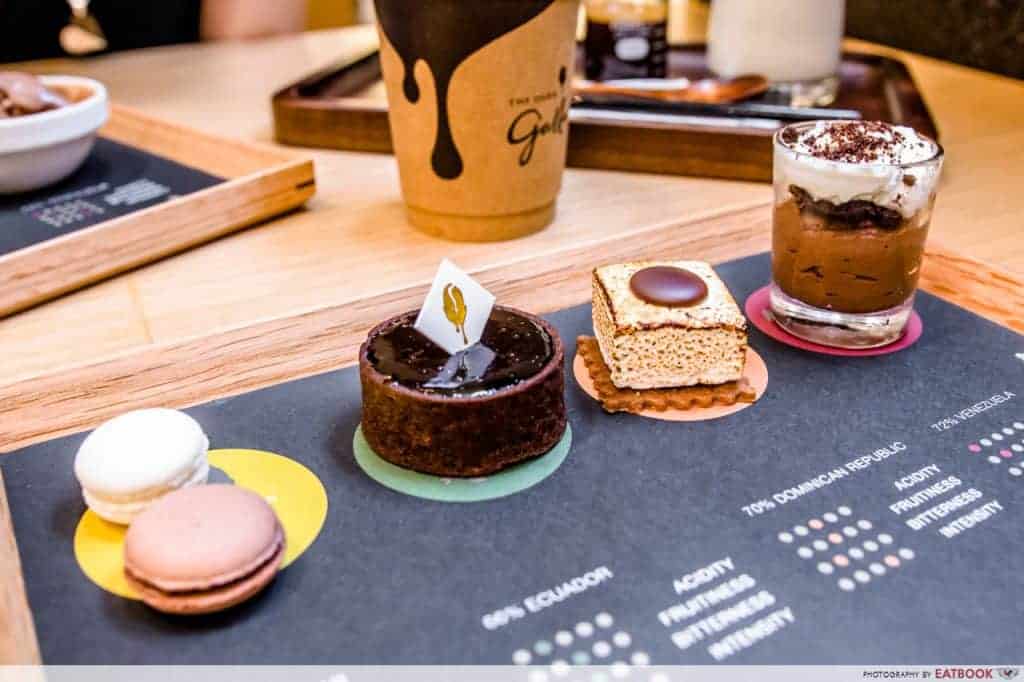 The Dark Gallery broke new ground by being one of the first cafes to specialise in dark chocolate desserts in Singapore.
Their artisanal creations and the use of chocolate with origins from multiple countries result in decadent chocolate offerings all year round.
Chocolate is being curated in a variety of forms here, from cakes to ice cream, tarts and more. For the indecisive eaters, get their Single Origin Chocolate Pastries Platter that features a delicate assortment of miniature chocolate treats.
7. Godiva Chocolatier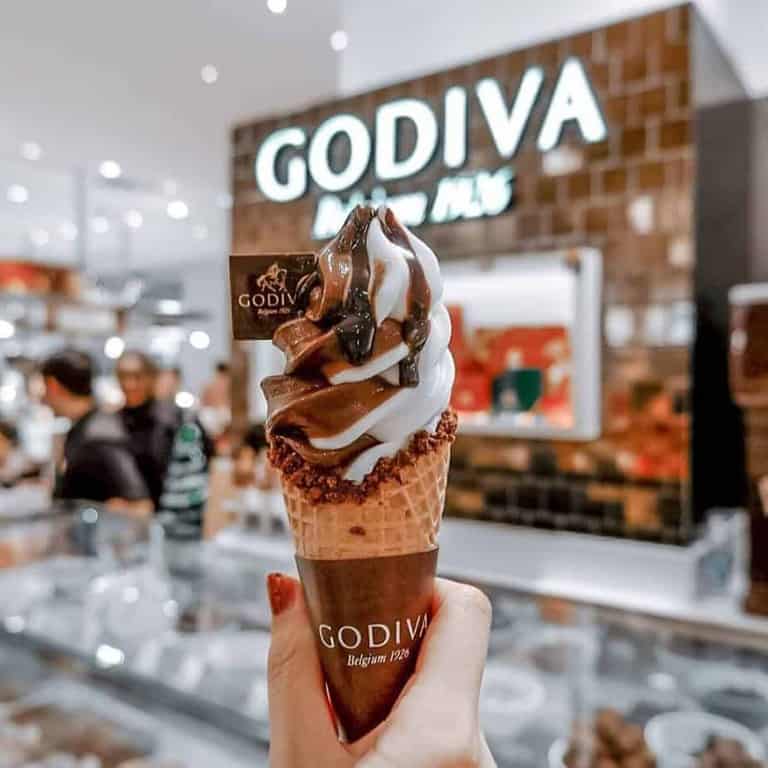 A critically acclaimed chocolatier with over 100 years of history and widespread fame, Godiva Chocolatier is a premium chocolate brand with multiple outlets in Singapore.
Their flagship store in the heart of town is a comfortable spot to savour some of the best chocolate desserts in Singapore. Sip on their Chocolixirs (chocolate drink) and have a bite of their Belgium Waffles or their lip-smacking ice cream cones.
Their website also offers an assortment of chocolate snacks like truffles or pearls that are perfect gifts for loved ones or even for self-indulgence.
8. Mr Bucket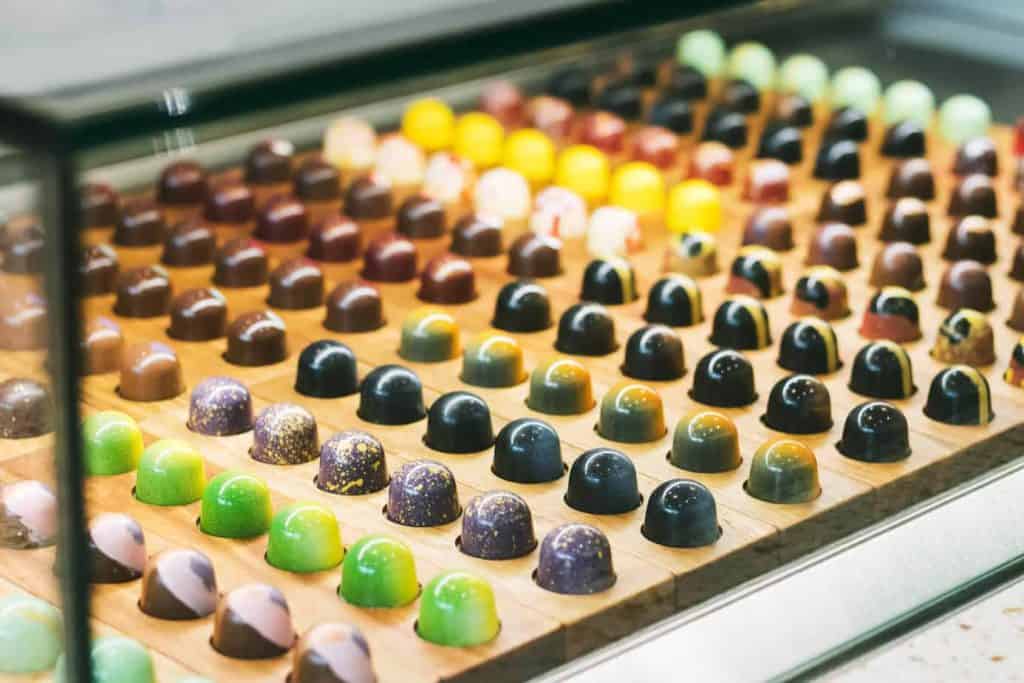 For some of the most interesting and high-quality chocolate desserts in Singapore, look no further than Mr Bucket Chocolate. Their cafe is nestled within the Sin Ming neighbourhood, giving a quaint ambience and comfortable setting for cafe-hoppers to pop by.
Spurred by their desire to make known that Asian chocolates taste just as good, their chocolate bonbons portray just that with their Asian-inspired flavours.
One would not typically think of strong savoury flavours like Salted Egg or Mala to go with chocolate, but they manage to make it work! For the less adventurous, they also have classic chocolate bonbons like Rum & Raisin or Sea Salt Caramel.
9. Lana Cakes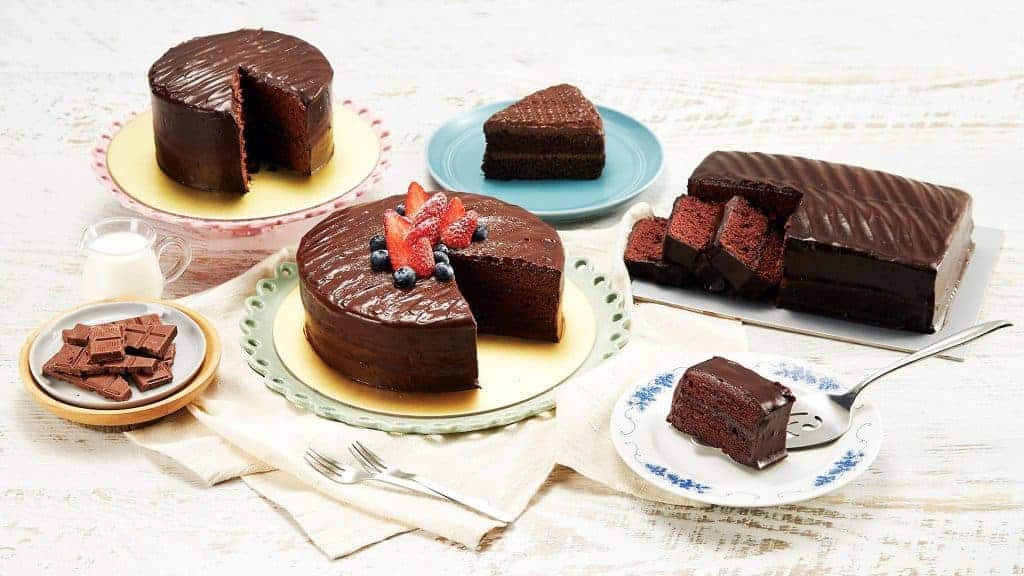 Established in 1964, Lana Cakes is a family-owned bakery business that has been serving delicious cakes for generations, and are especially known for their bestselling Lana's Chocolate Cake.
The soft, pillowy chiffon cake is wrapped in heaps of chocolate fudge. This gives it a dark, velvety chocolate taste with a moist texture to compliment the rich sauce.
Getting a slice is simply not enough, and hence they only sell full-sized cakes at their store. Grab them early by ordering at least a week in advance, as they are usually sold out within seconds in-store!
10. Ninethirty (by Awfully Chocolate)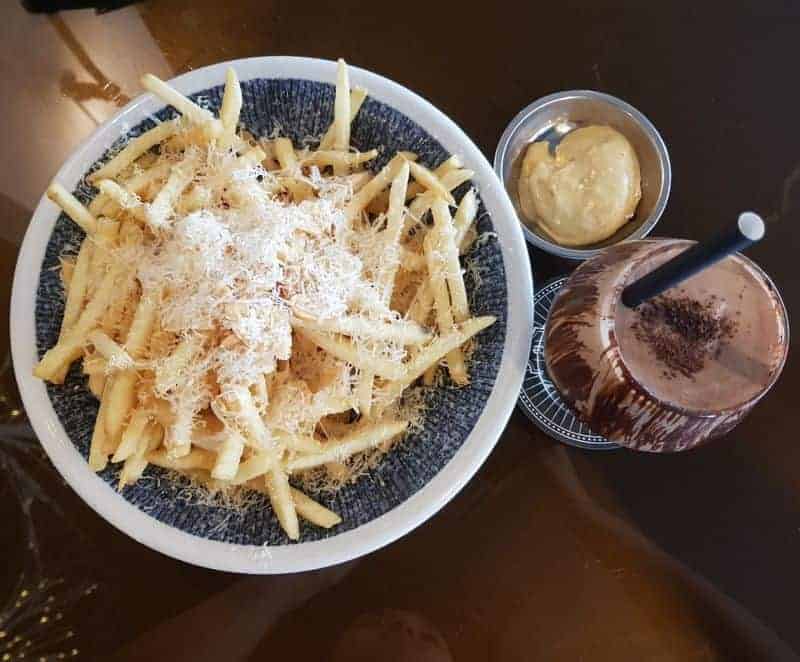 With their widespread success over their dark chocolate desserts in Singapore, Awfully Chocolate has expanded into the bustling local cafe scene and started Ninethirty, with delectable Western mains and their signature chocolate treats under one roof.
The iconic chocolate brand's flagship store features a casual, cosy ambience that ticks the boxes for the perfect brunch aesthetic. They are open till 12 am on Friday and Saturday, making it a good choice for supper if you're craving something chocolatey at night.
From their signature chocolate cakes selection, tiramisu, truffles and chocolate drinks, diners can indulge comfortably in this chocolate haven.
Conclusion
As much as dogs are man's best friends, chocolate can be safe to say man's best snack.
Are you team dark, white or milk chocolate? Let us know in the comments which are your favourite type of chocolate desserts in Singapore!
If you're more inclined towards getting bubble tea for your sweet fix, read on as we have the best bubble tea in Singapore for your indulgence!
Featured Image by NordWood Themes on Unsplash
Explore More Content