10 Best Bak Kut Teh in Singapore That Warms the Soul [2023]
Be it rain or sunshine, a steaming bowl of Bak Kut Teh can never go wrong.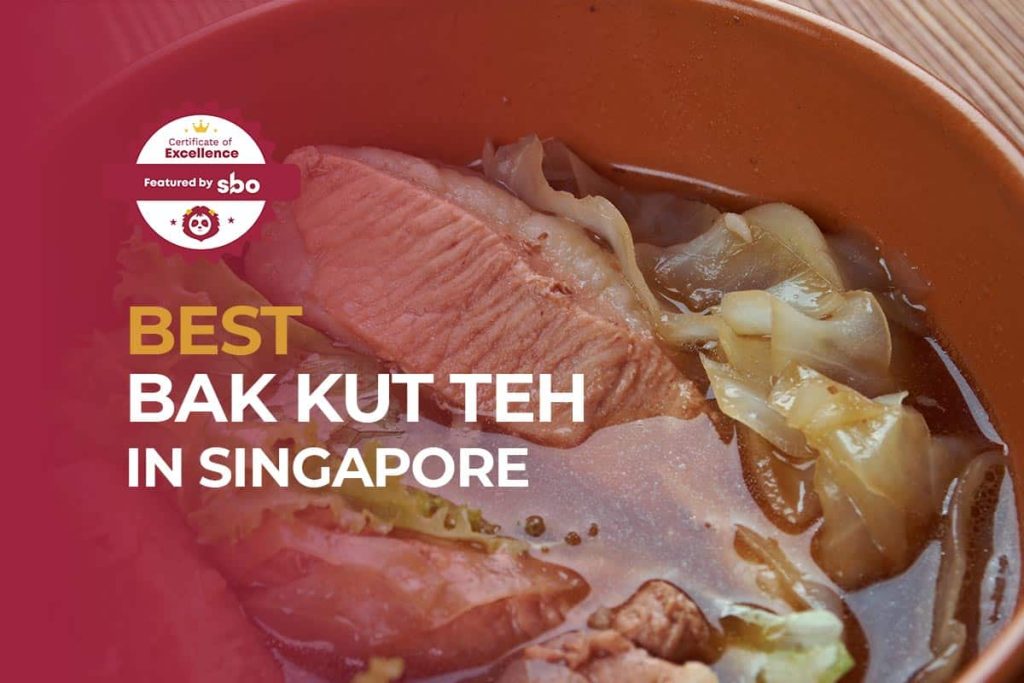 Despite the scorching hot weather that Singapore faces all-year-round, many of us locals do take comfort in a hearty bowl of soup that warms the soul.
With that, most Singaporeans would be familiar with Bak Kut Teh, a Chinese soup dish that is loosely translated to 'meat-bone-tea' in English.
Now don't be fooled, there's no tea in this bowl of soup. It's named as such because this dish is usually served with tea, to cut through the greasiness of the pork fats. This traditional Chinese dish consists of mainly pork ribs that are simmered in a spice-packed broth.
Available in herbaceous, peppery flavours or served dry (mixed with dark soya sauce), these variations have been a hit with many here.
Enjoy as we narrow down the best Bak Kut Teh in Singapore, encompassing the different styles served!
1. Ng Ah Sio Bak Kut Teh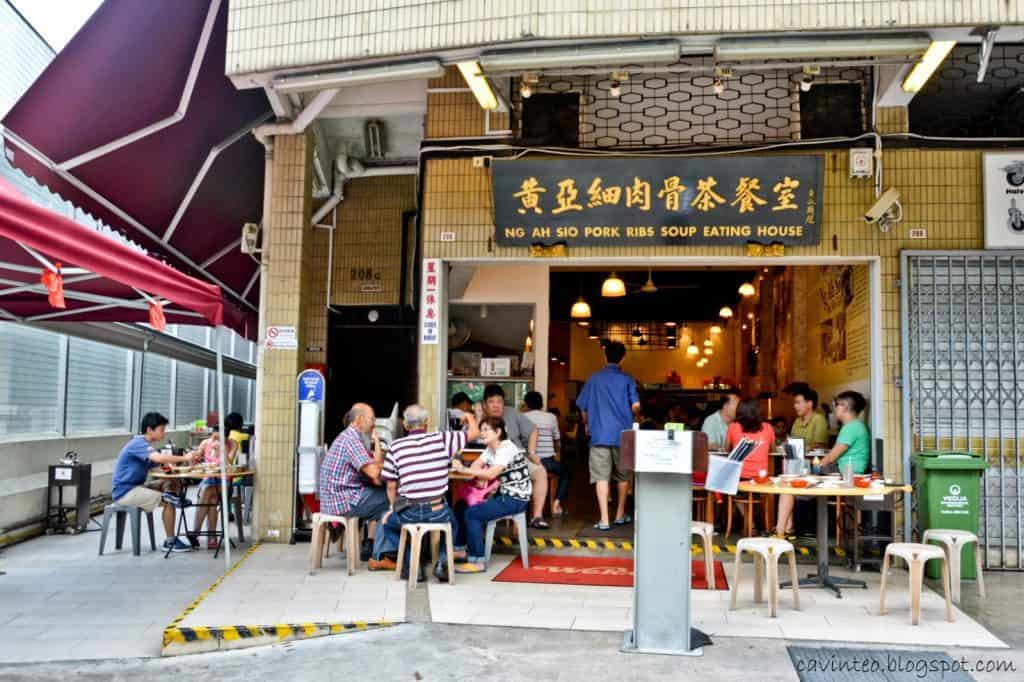 Ng Ah Sio Bak Kut Teh needs no introduction, especially among the older generation who has been visiting them for Bak Kut Teh in Singapore since 1950.
For diners who enjoy a sense of nostalgia, their outlet at Rangoon Road fits the bill for a laid-back, old-school interior that brings one visually back in time.
Like most BKT stalls, they offer the traditional Teochew-style peppery broth. They are known to provide one of the strongest flavours for the pepper-style BKT, along with other noteworthy braised pork dishes such as pork trotters or pork intestines.
2. Hong Ji Claypot Bak Kut Teh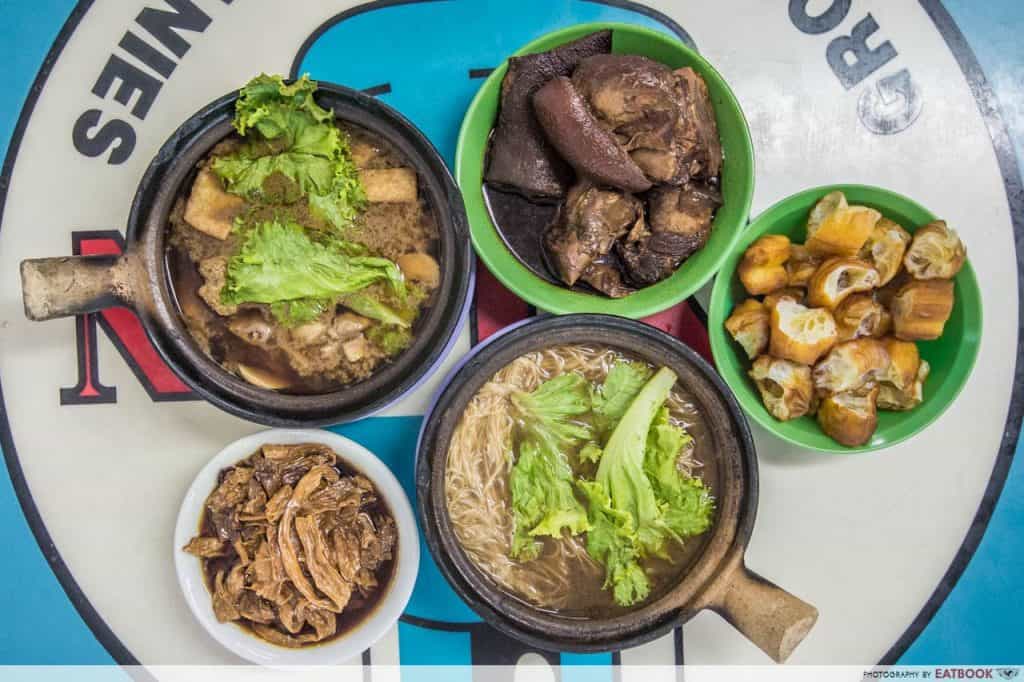 Up next, we have one of the top contenders for the Hokkien-style herbal Bak Kut Teh in Singapore, Hong Ji Claypot Bak Kut Teh.
Starting the business 24 years ago at their main branch, the father and his 4 children has been manning the business and expanded to 2 more outlets in Ang Mo Kio and Upper Thomson Road.
The broth is simmered with Chinese herbs and spices for up to 6 hours to deliver the rich, herbaceous aroma that can be smelt from miles away.
Be sure to order their youtiao (fried dough sticks) with your BKT meal. Dipping them into the soup helps to soak up the essence which gives a flavourful burst of spices with every bite!
3. Legendary Bak Kut Teh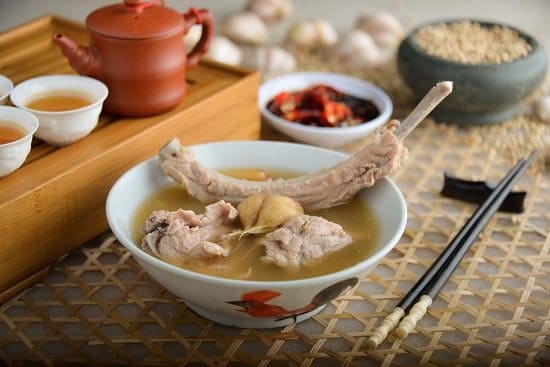 From a family of Bak Kut Teh experts, the owner of Legendary Bak Kut Teh branched out from her father's well-known Founder Bak Kut Teh brand to start out on her own.
At Legendary Bak Kut Teh, they focus more on the usage of quality ingredients, like fresh Indonesian pork and Sarawak peppercorns to concoct a more robust, fragrant broth.
They offer their BKT with different meat combinations: normal, ribs or both. Enjoy the piping hot soup with classic side dishes like salted vegetables, tau kee or their signature ngoh hiang.
4. Balestier Bak Kut Teh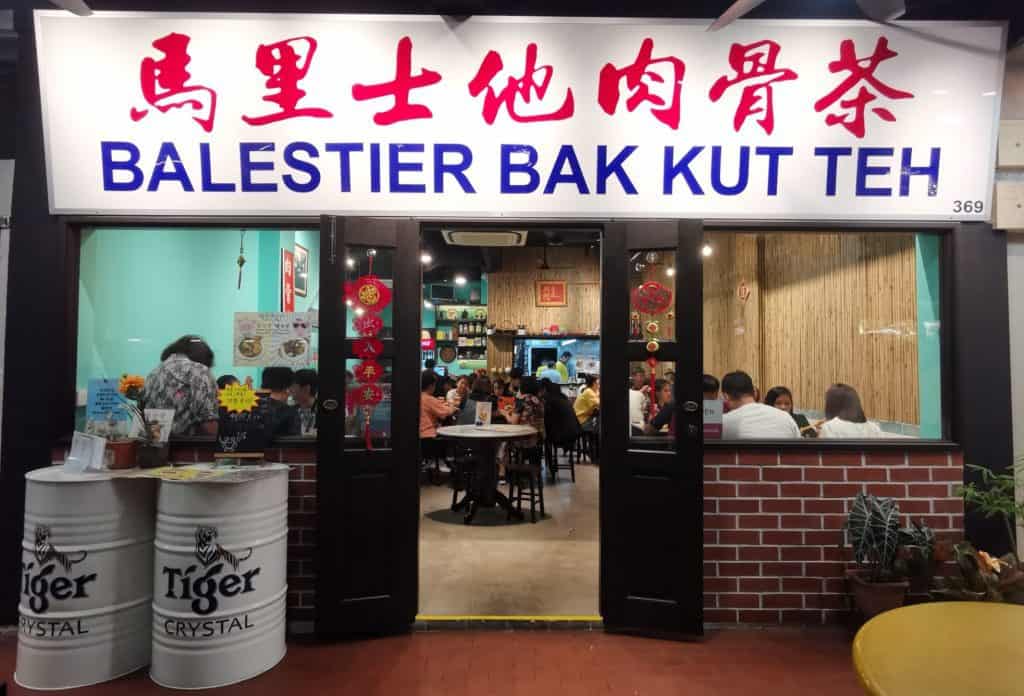 This one's for all the supper goers and night owls craving hot soup in the wee hours of the night!
Balestier Bak Kut Teh, opened over 50 years and managed by 3 generations, has built a reputation for themselves with their traditional Teochew-style Bak Kut Teh.
They definitely serve some of the most authentic Bak Kut Teh in Singapore, but old-school foodies will know to also order a bowl of their Red Wine Glutinous Wine Chicken – a delicacy rarely found in Singapore nowadays.
5. Kota Zheng Zhong Bak Kut Teh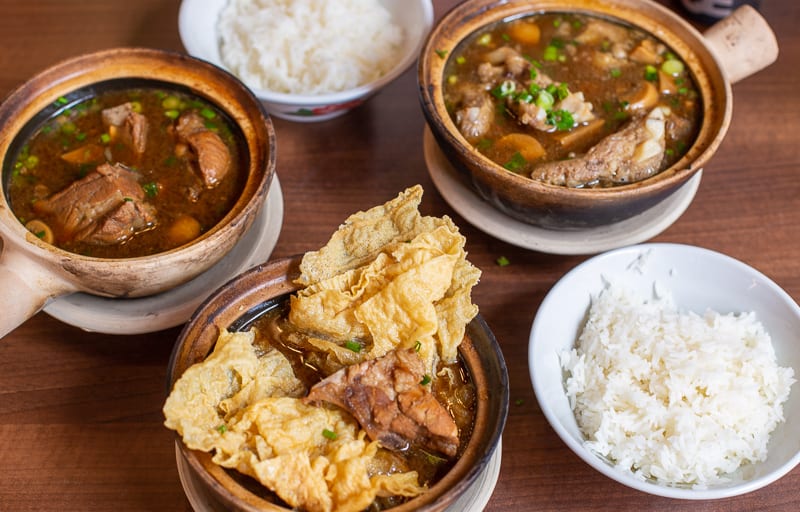 Frequent JB goers might have had their taste of the Malaysian style BKT, which is an aromatic, herbaceous broth of pork meats.
If you're longing for a taste of our neighbouring delicacy, Kota Zheng Zhong Bak Kut Teh serves one of the most authentic herbal Bak Kut Teh in Singapore, with origins traced back to Malaysia in the 1980s.
Their Singapore branch is opened by the son of the Malaysian founder. Despite only being here for about 2 years, they have earned praises from food critics like Seth Lui and Daniel Food Diary.
The eatery stands out with its usage of a wide range of pork parts in its Bak Kut Teh, and the option to add alcoholic shots to the piping hot soup (Hua Tiao Wine, Martell Cordon Bleu and Hennessey VSOP).
6. Jia Bin Klang Bak Kut Teh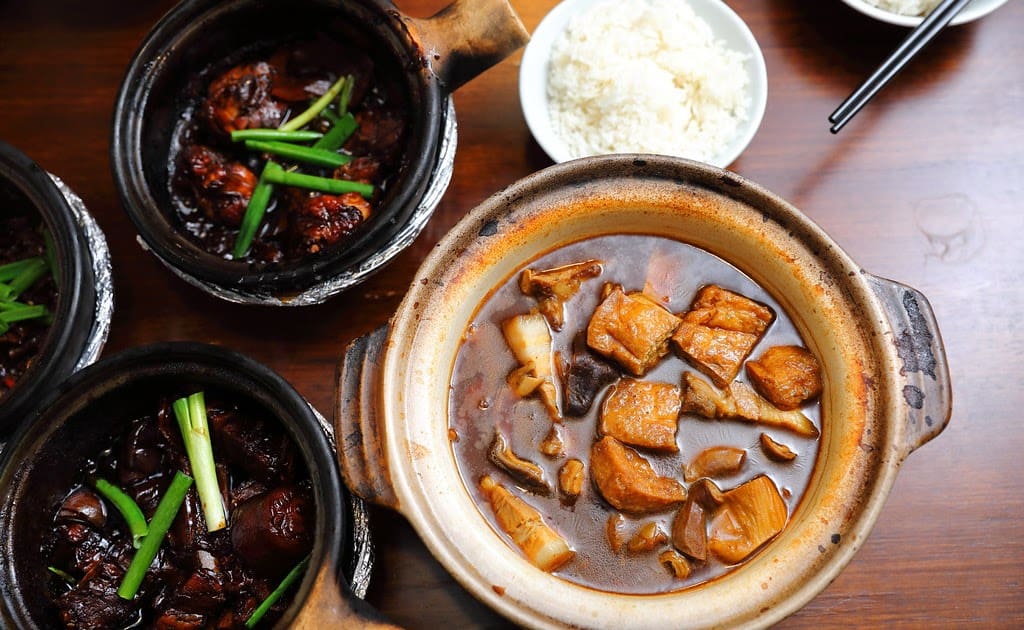 Lastly, we have another commendable herbal-style Bak Kut Teh in Singapore with origins from Malaysia as well, Jia Bin Klang Bak Kut Teh.
Aside from their signature herbal Bak Kut Teh that many adore, another must-try at their store is their Klang-style dry Bak Kut Teh. Tossed in a dark, savoury sauce and dried chillis, every bite is packed with tenderness and flavour.
Wash it all down with a brewing pot of tea, to cut through the greasiness when the taste gets overpowering.
7. Outram Park Ya Hua Rou Gu Cha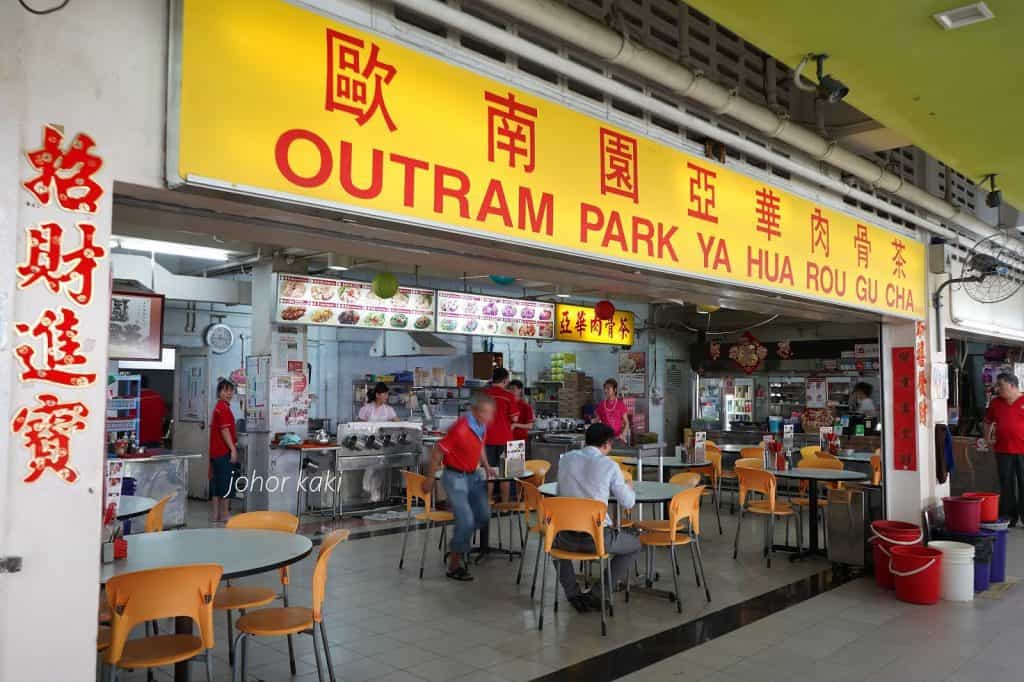 Opened since 1973, this is one of the most established Bak Kut Teh in Singapore that has amassed a loyal following since their early days.
This brand is actually started by a former employee of Ng Ah Sio, who came out to offer her take on the classic Teochew dish with her sister, and has expanded to 3 outlets since.
They specialize in the traditional Teochew-style BKT that involves clear, peppery broths. Their pork ribs are the star of the show, with fresh and fall-of-the-bone tender meat.
8. Soon Huat Bak Kut Teh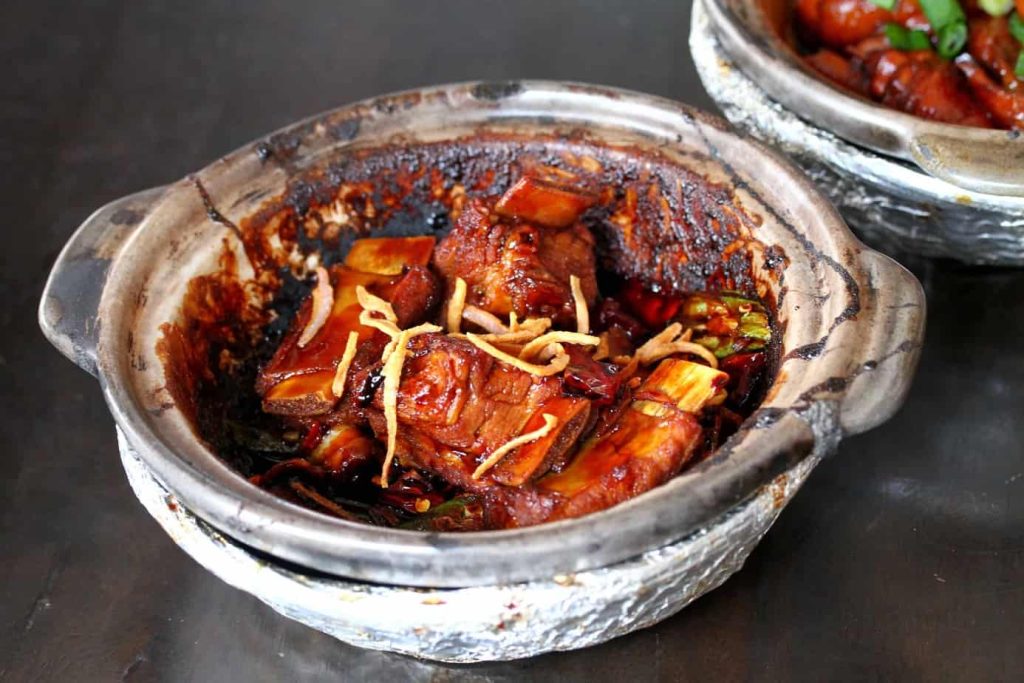 Not only do diners get to savour the traditional Malaysian Bak Kut Teh in both dry and soup versions, but they are also supporting a positive social cause here at Soon Huat Bak Kut Teh.
The owner who was an ex-offender himself set his mind to turn himself over a new leaf. He began to pick up culinary skills during his prison term, formulated his own recipe of Malaysian Bak Kut Teh that is catered towards Singaporeans' palate, and the rest was history.
With the belief that everyone deserves a second chance, most of his employees are ex-offenders as well. Despite their tainted backgrounds, they worked towards a common purpose – to start over with a new, better life.
With their team's dedication and hard work, it showed through their delectable herbal Bak Kut Teh that is brimming with flavour.
9. Tuan Yuan Pork Ribs Soup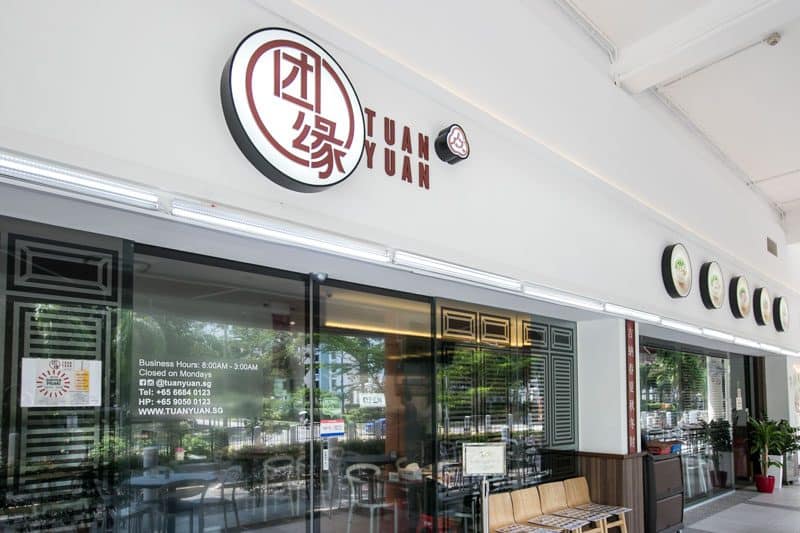 Source: Seth Lui
Continuing from above, we will be delving into the second Bak Kut Teh brand opened by the same family behind Outram Park Ya Hua Rou Gu Cha.
Upon achieving widespread success from their pioneer brand, the descendants proceeded to establishing Tuan Yuan Pork Ribs Soup.
Translated to 'Reunion' in Mandarin, this establishment takes on the simple purpose of allowing friends, families and companions to reunite over a warm bowl of BKT.
Their pork ribs broth is a slightly lighter version of their father's brand, which is less heavy on the palate. Other non-BKT signature offerings available here include their Steamed Threadfin Body and Braised Pork Belly Bun.
10. Old World Bak Kut Teh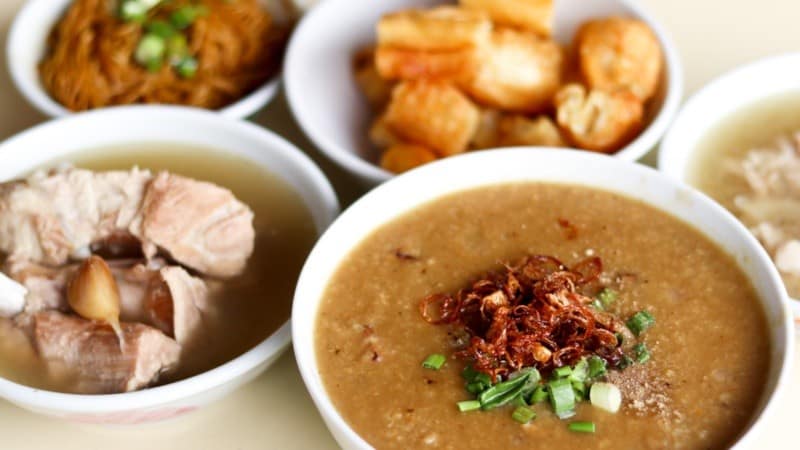 Source: Seth Lui
Nestled within a quaint coffee shop in Yishun lies a Bak Kut Teh gem, known as Old World Bak Kut Teh.
Despite opening its doors to the public only last year, they have gathered some buzz on social media for its unique fried porridge, with a generous serving of pork and wok-hei.
Giving thanks to this star dish, it has brought to diners the attention of their main offering, Bak Kut Teh as well. The iconic Teochew-style peppery broth is easy on the palate, and affordable as well with large chunks of pork ribs.
Conclusion
With all that being shared about the various Bak Kut Teh gems in Singapore, this begs the question – are you team pepper or team herbal?
Share with us which side you stand on, or both!
If you're more of a seafood-broth lover, consider reading about our go-to recommendations for prawn noodles in Singapore!
Do you have any reviews and comments to share regarding our choices for the best Bak Kut Teh in Singapore?
While SBO is committed to supporting our local businesses, we welcome any feedback and anonymous sharing regarding your experience with the listed Bak Kut Teh in Singapore.
We hope that this guide will be useful in helping you to make an informed decision when it comes to finding the best Bak Kut Teh in Singapore.
Explore More Content