9 Best Greek Restaurant in Singapore to Feel like You're by the Mediterranean Sea [2023]
Be it for a special dinner occasion or just to shake things up, we're going to help you out with our top picks for Greek restaurants in Singapore.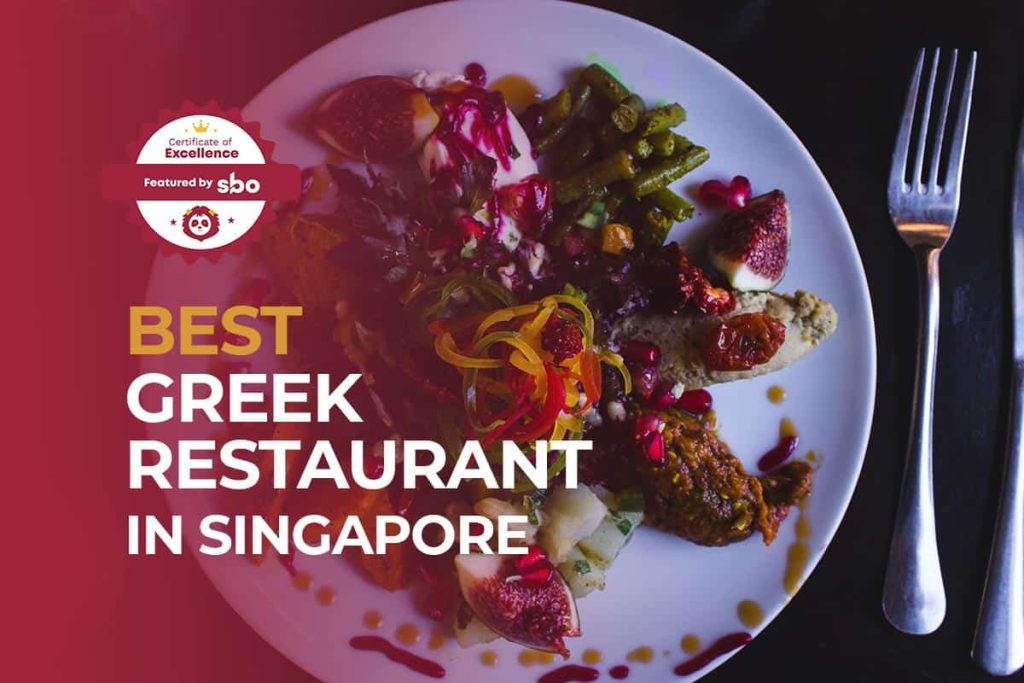 With the re-opening of dine-in options in Singapore, many of us have been harbouring loads of cravings that just didn't seem right to satisfy at home. Add that to the travel-less fatigue brought about by COVID-19 and you know for certain that you could use something a little bit more exotic than your every day (but also great) local delights.
Be it for a date, a corporate meeting or just to get the best ambience, we're going to help you out with our top picks for the 10 best Greek restaurant in Singapore!
1. Alati Divine Greek Cuisine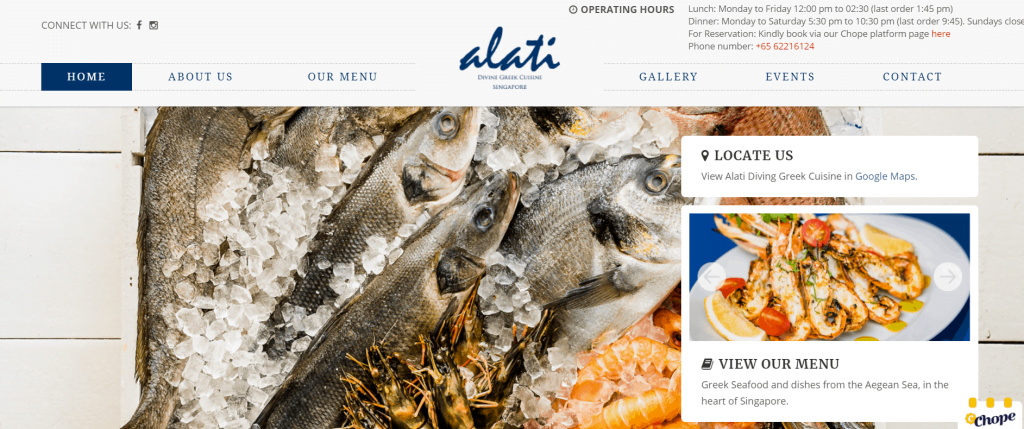 While every restaurant on this list rightfully prides itself in Greek authenticity, I think the targeted efforts of Alati take things to another level with its conscious recreation of an ambience that, as its main site aptly points out, is highly reminiscent of The Cyclades. Promising a rich array of dishes hand-made with the freshest ingredients, you can't go wrong with a reservation here.
2. Blu Kouzina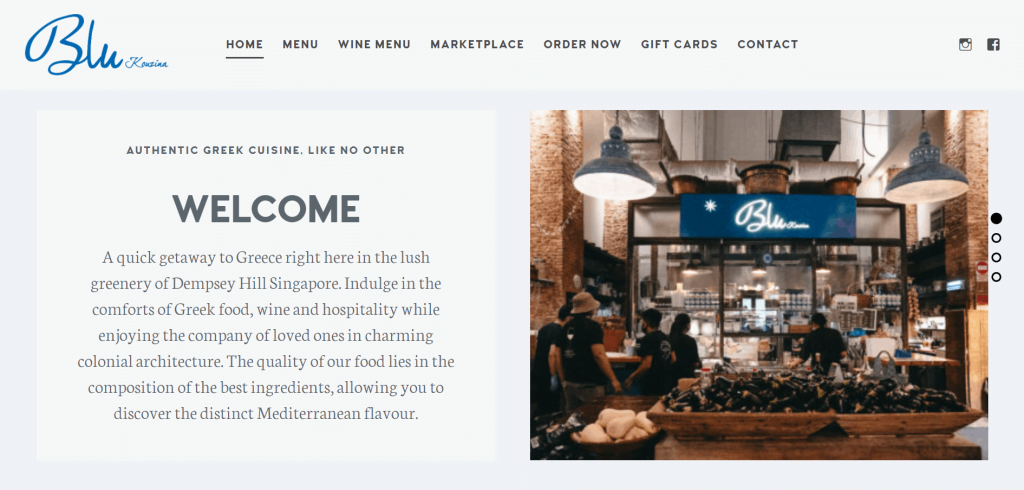 Originating from a Greek couple's love of home-cooked dishes and sharing these with their friends, Blu Kouzina stands as proof to the fact that passion fuels wonders. With growing demand for their food, Blu Kouzina's much-necessary shift to its current location in Dempsey Road (5 times as large as its old space) is testament to its impressive menu.
3. Pistachio Middle Eastern & Mediterranean Grill
If you're a seeker of tradition with a modern twist, this restaurant is perfect for you. While pampering yourself gastronomically often comes with abandoning your diet, this restaurant also reduces that trade-off with its commitment to serving you healthier versions of classic dishes.
Although every restaurant on this list offers a great selection of food, Roots' merging of three distinct cuisines in their menu makes them a natural choice for those who love variety or simply haven't quite figured out what they want to have yet. Don't worry because once you do, you won't be disappointed regardless of what you pick here!
4. Mykonos On The Bay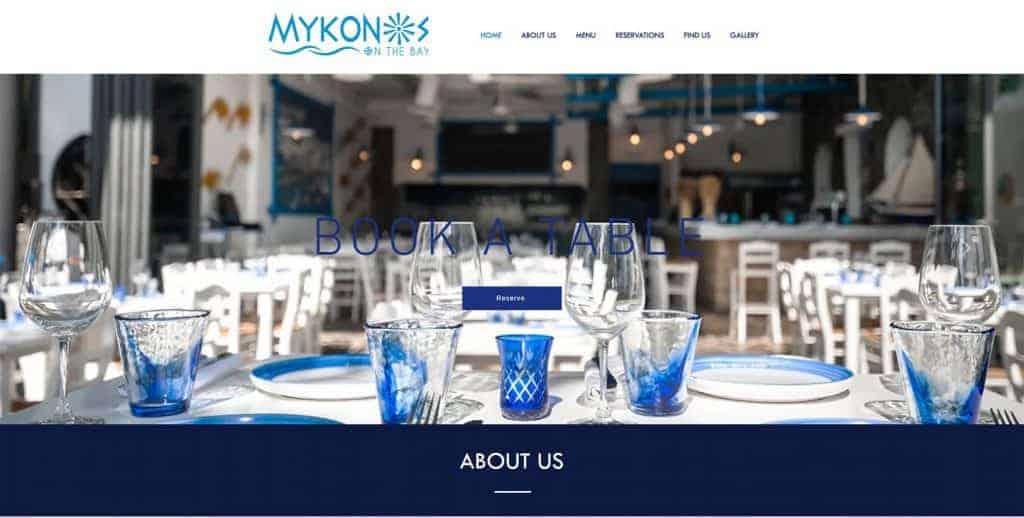 Few things beat having Mediterranean seafood by the sea. While the pandemic may have put a halt to your travel plans, don't let it stop you from being able to pamper yourself with this experience! Located in Sentosa Cove, Mykonos guarantees great food with an exquisite view that is sure to make you feel like you're on vacation.
5. Alaturka Mediterranean & Turkish Restaurant
Located in the hub of Mediterranean and Middle Eastern food in Singapore, both indoor and outdoor seating allow for an immersive cultural experience while promising a meal to remember. If you're vegetarian, fret not! This restaurant has got you covered with a range of vegetarian-friendly dishes ranging from appetizers to mains.
6. Bakalaki Green Tavern
A passion for Greece emanates from the name itself – 'Bakaliko' which means a traditional neighbourhood store full of scents and flavours and 'Meraki' which refers to love, spirit and soul. Along with this spirit, the authentic atmosphere of Bakalaki and its rich, aromatic array of dishes definitely make it one of the best Greek restaurants in Singapore. Have a tantalizing meal here to feel like you're being transported right into the heart of Greece for a while.
7. Fotia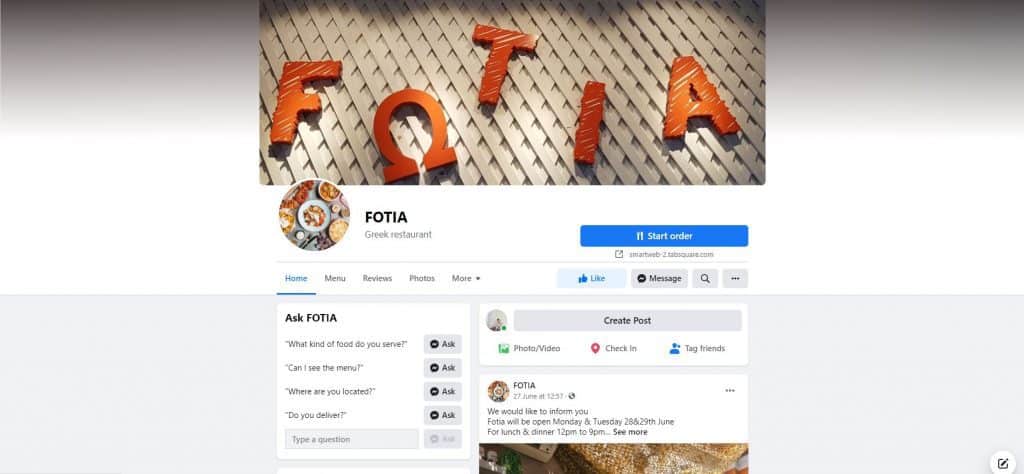 With its chic decor and chill atmosphere, this restaurant provides a versatile setting to suit almost any sort of rendezvous. Add that to its competitively delectable menu and very reasonable prices, and I think we've found the perfect place for your next hangout.
8. Pita Tree Mediterranean Grilled Kebabs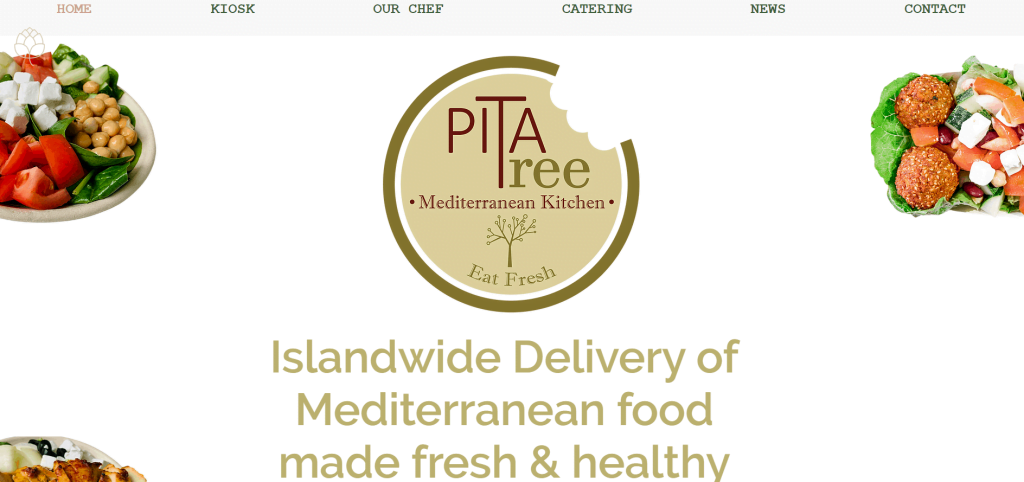 While most of the entries here focus on dine-in service, Pita Tree is an excellent choice for those who want a taste of Greece on the go. With large portions, great prices and amazing flavours, their wraps, pita pockets and salads are truly a must-try. If you do want to enjoy your meal on-site, that's an option too with outdoor seating available by the kiosk!
9. Le Rida
Few eateries receive all-encompassing praise – Le Rida is one of them. Offering generous portions, wonderfully cooked dishes, excellent service and great deals, this restaurant has it all. With a track record of turning initial skeptics into return-customers, your virgin trip here is most likely not going to be your last.
Conclusion
With Singapore increasingly turning into a global gastronomical hub, travel limitations shouldn't stop you from being able to access the best of Greek dining. We hope this list will help you kickstart or complement your Greek food adventures!
Do you have any reviews and comments to share regarding our choices for the best Greek restaurants in Singapore?
While SBO is committed to supporting our local businesses, we welcome any feedback regarding your experience with Greek restaurants in Singapore.
We hope that this guide will be useful in helping you to make an informed decision when it comes to finding the best Greek restaurants in Singapore.
Featured Image by Louis Hansel on Unsplash
Explore More Content