10 Best Vietnamese Food in Singapore Pho You [2023]
From beefy broth to crispy crusts, explore the 10 best Vietnamese food in Singapore!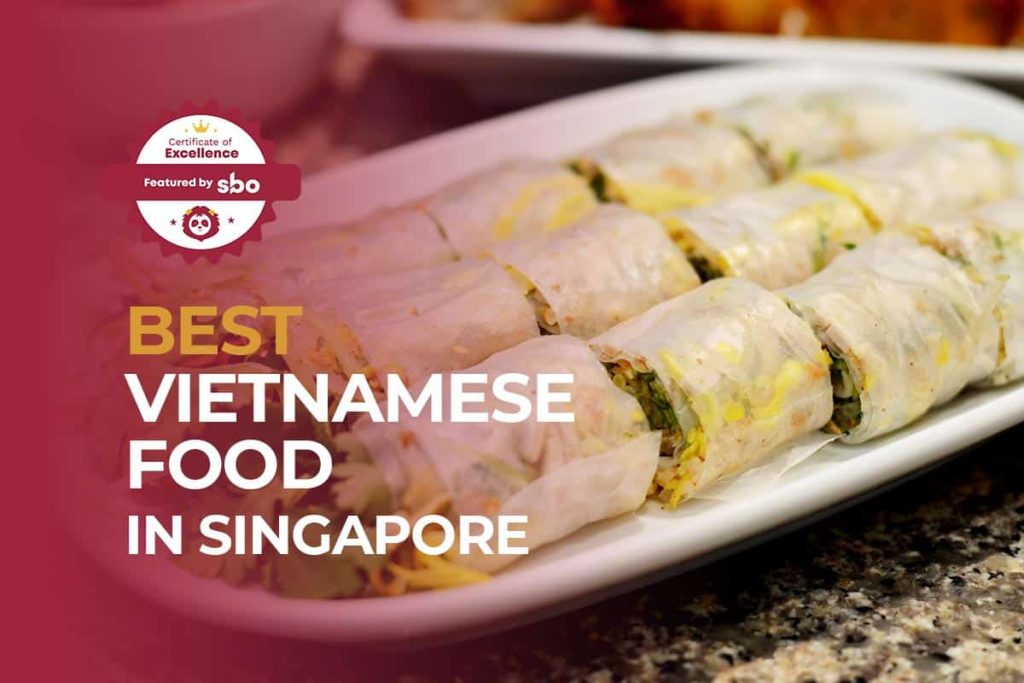 A bold beefy broth that embraces silky rice noodles, fresh spring rolls stuffed with meat and herbs, enclosed within translucent rice paper wrappers, and world-famous coffee: Vietnamese food truly knows its way to your stomach.
Its beauty lies in its earthy, wholesome dishes, each of the food from the heart. Simple, refreshing, and invigorating, it's no wonder that Vietnamese food is highly sought after in Singapore, whether by ex-pats or locals.
In this post, we'll take you on a journey through the 10 best Vietnamese food in Singapore you must add to your bucket list. Let's go!
1. Super Ngon Vietnamese Noodle Cafe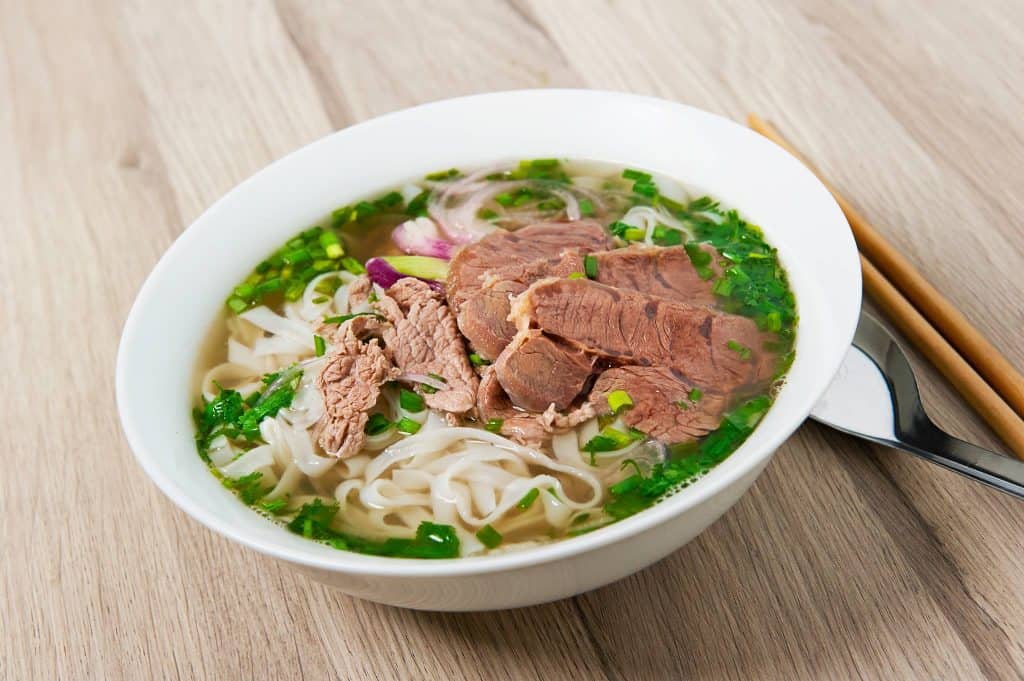 How do you know when you've stepped into a legit Vietnamese joint?
Excited chatter in distinct Vietnamese, together with the intense scent of fish sauce and fresh herbs – that's how.
Step inside Super Ngon Vietnamese Noodle Cafe to find yourself transported to Hanoi with its cosy, authentic decor and atmosphere. This quaint little establishment focuses on staple Vietnamese dishes, like the Beef Noodle Soup (from $6.90), Vietnamese Fresh Spring Rolls ($4) and Vietnamese Drip Coffee ($3.50).
Add an extra kick to your bowl of noodles with their chilli and depth with their savoury pickled garlic, both homemade.
Reviews rave about their deliciously smooth and velvety coffee, one-of-a-kind fried dough sticks, silky rice noodles, and rich broth. If a good bowl of noodles mixed with plenty of sincerity is up to your alley, make this your next lunch spot.
2. Mrs Pho – Beach Road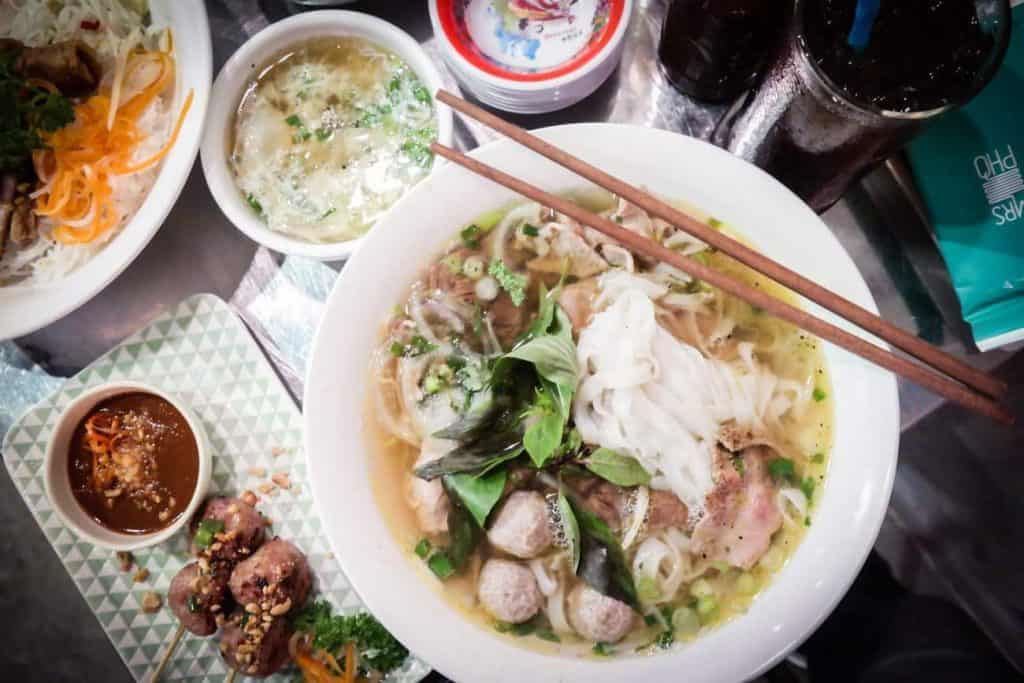 When it comes to food, what our mothers make often take up a special place in our hearts.
Mrs Pho honours all Vietnamese mothers, grandmothers and aunties, and "Feeds You Like Family", just like how a mother would.
Indulge in comfort food, including their Special Beef Combo Pho ($13.10), Mrs Pho Dry Noodle Combo ($13.10), and Banh Xeo ($16.40). Let's not forget Mamma's "Lucky" Meat Balls as well, succulent and bursting with flavour.
Reviews praise the hipster-style ambience, fresh ingredients, and exceptional service. Certain dishes, like the crispy fried spring rolls and Vietnamese milk coffee, are selected as perfect picks for a first date to share!
3. Little Vietnam Restaurant & Cafe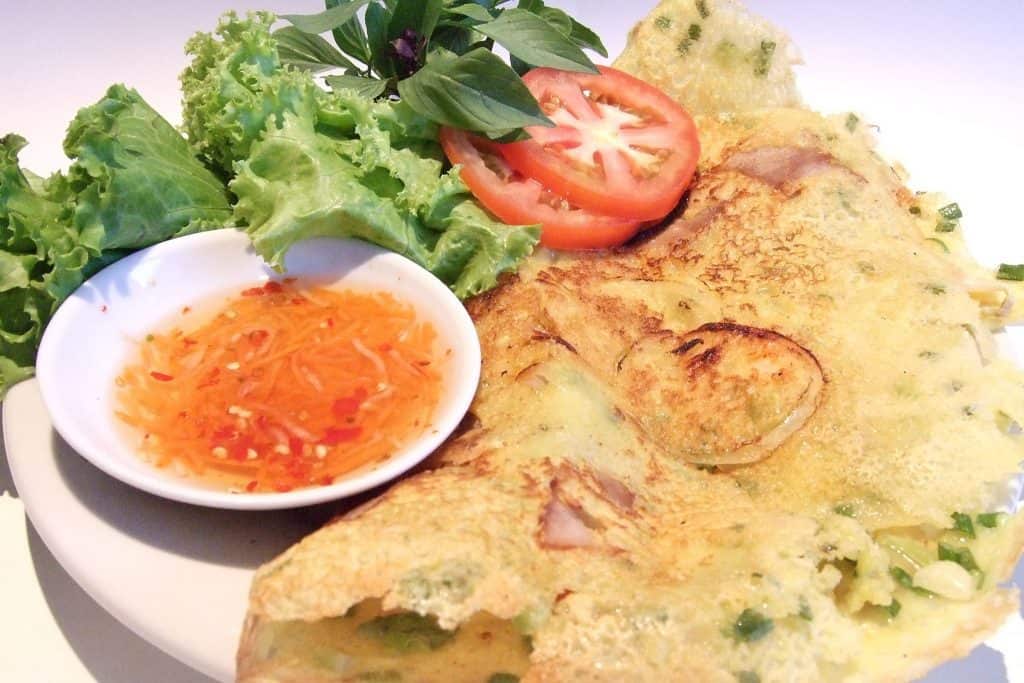 The best Vietnamese food in Singapore has a few common attributes – they hail from homely, intimate little shops, the owners are Vietnamese, and the prices are pocket friendly.
Little Vietnam Restaurant & Cafe checks all the boxes and is a smashing choice to satisfy that niggling craving for authentic Southern Vietnamese cuisine.
Top picks are the Com Suon ($7), Cha Gio ($5.50), Bun Ga Nuong Xa ($7.50), Tom Nuong Muoi Ot ($17), and Ngheu Hap Xa ($8.50). Complete your meal with a refreshingly cold glass of Cafe Sua (from $3.50) and homemade Banh Flan ($2.80).
Many satisfied customers left reviews about their authentic and value-for-money dishes, as well as the lovely option of dining outside, especially at night. Watch out for the long queues and go early to secure your seats!
4. Signs A Taste of Vietnam Pho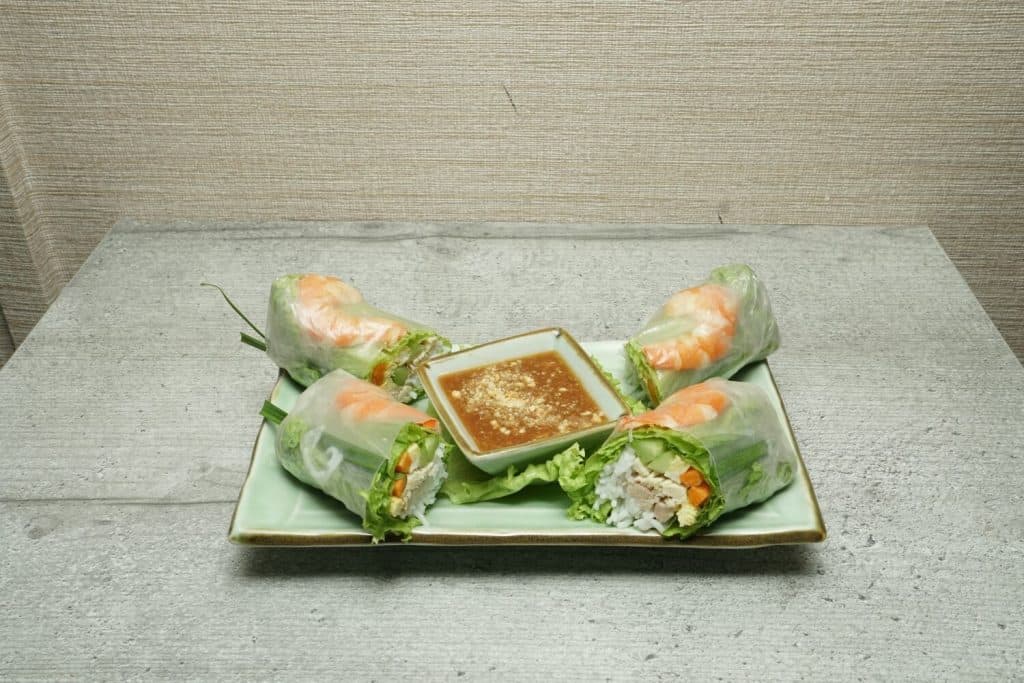 Signs A Taste of Vietnam Pho holds a deep meaning behind its unusual name.
The couple who runs the place are both deaf – but clearly, this disability has not deterred them from pursuing their passion of cooking for people.
Despite being situated in the heart of town, this brightly coloured eatery prices its dishes affordably, evident from their Sliced Beef Ribeye Pho ($6), Pork Fresh Spring Rolls ($6), and Banh Mi (from $6), all of which are nett prices.
A quick glance at their reviews shows that their hearty beef pho, devoid of any MSG and packed with tender beef slices, is a refreshing choice. Another crowd favorite is their bouncy beef balls and fresh milkshakes!
5. Sandwich Saigon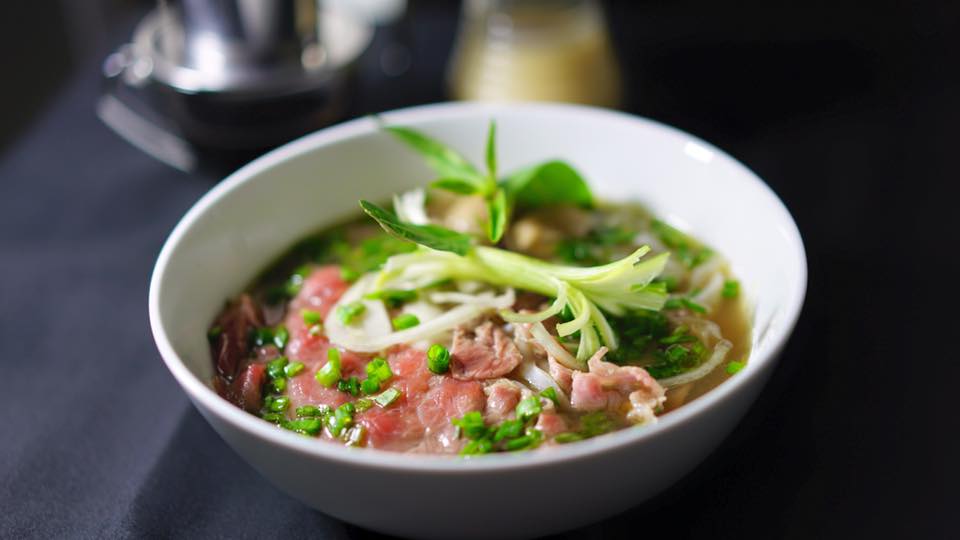 Since it was first invented in the 1950s, banh mi has become an iconic, quintessential dish for Vietnamese. This sandwich comes packed with plenty of herbs, vegetables and meat, and serves as a healthy and balanced meal for many.
You'll find stellar banh mi reminiscent of those in Ho Chi Minh City at Sandwich Saigon, which doles out sandwich after sandwich like newspapers off a hot press on a daily basis.
Run by owners who are Taiwanese and Vietnamese, the couple started this business from scratch in order to fulfill their long-time dream. Prices start from $8 for their banh mi, such as the Saigon Special, and $12.90 onwards for their rice dishes, like the Viet Bibimbap Rice with Egg – Pork. Vegetarians can also feast on vegetarian options like the Mushroom & Tofu Sandwich ($8).
The reviews commend their outstanding sandwiches and rice sets, as well as the juicy and well-marinated pork chop.
6. Ăn Là Ghiền – Lẩu Nướng Tự Chọn – Vietnamese Barbeque & Hotpot
When you're on the hunt for the best Vietnamese food in Singapore, Vietnamese BBQ has to make the list.
Ăn Là Ghiền – Lẩu Nướng Tự Chọn – Vietnamese Barbeque & Hotpot's extensive menu features an extensive selection of food, ranging from grilled items like BBQ Prawns in Chilli Salt ($9.90) and Spicy Grilled Squid with Salt ($14.90) to popular Vietnamese fare like Grilled Pork Chop and Vegetables with Rice Vermicelli ($7.90) – just in case you feel like having a bowl of beef pho together with your barbecued dishes.
Don't be surprised to find half the tables graced with their signature charcoal BBQ stove, as per the reviews! It's the ideal spot for a relaxing evening chatting over authentic Vietnamese cuisine with friends and family.
7. La Saigon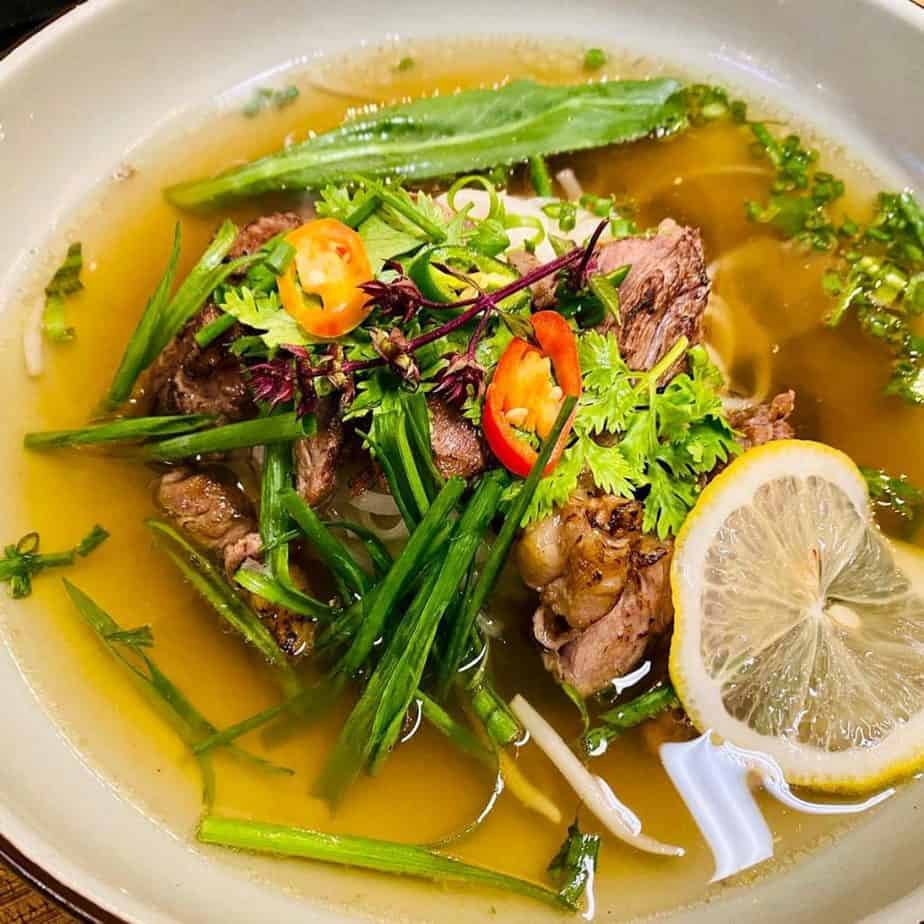 What is the best Vietnamese food in Singapore if it isn't accompanied by phenomenal Vietnamese coffee?
Drop by La Saigon, a cool cafe that aims to promote the wonders of good ol' Vietnamese coffee and traditional fare with the international communities in Singapore.
They import coffee beans directly from Vietnam to be roasted locally in small batches every few weeks to preserve their freshness. All-time favourites like the Egg Omelette Banh Mi (from $8.90) and Roast Pork Banh Mi (from $11.90) are handcrafted from premium quality Italian flour.
Parents can also bring their little critters along for a memorable meal with extensive choices under their kids' menu, which includes homemade yogurt and Babycinos. Remember to try the dry vermicelli and Vietnamese drip coffee, as attested by the reviews!
8. The Kind Bowl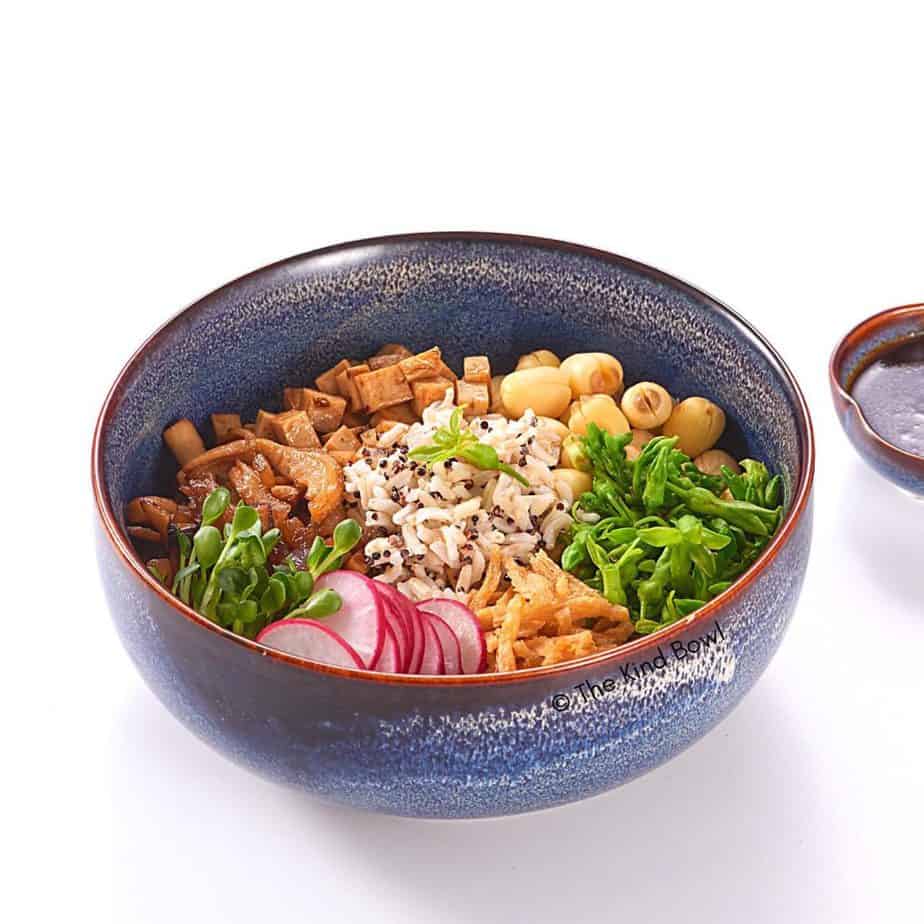 This vegan restaurant goes by its motto: "In a world where we can be anything, be Kind."
Testament to that, it uses 100% nourishing plant-based ingredients, making it kinder to Mother Earth and your health.
The Kind Pho ($9.80) is their own unique rendition on conventional pho that uses seitan as a meat replacement. While the name raises eyebrows, the Crazy Baguette ($9.80) is certainly a novel spin on traditional banh mi.
If you value making environmentally conscious food choices, grab some scrumptious summer rolls and pho that reviews mention and savour them in the restaurant's intimate and quaint ambience!
9. 233 Banh Mi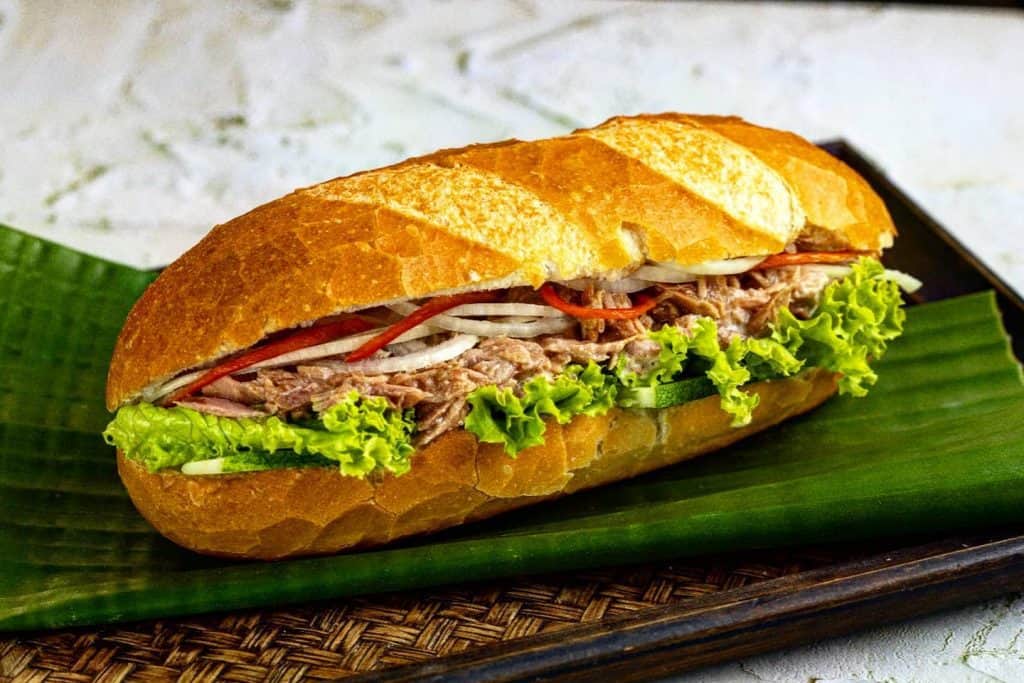 Been searching far and wide for Vietnamese banh mi that lives up to its hype?
Look no further; swing by 233 Banh Mi, a hole-in-the-wall Banh Mi specialty shop! Pick from 4 different types of fillings: Chicken, Tuna, BBQ Beef, and Pork ($5.50), and scarf down a crispy toasted baguette encasing a medley of fresh herbs and vegetables.
According to reviews, the Banh Mi and iced coffee make a lovely combination for a quick and fuss-free meal. Have your order to go and watch out for the spice if you can't handle it without ice!
10. MOC Cottage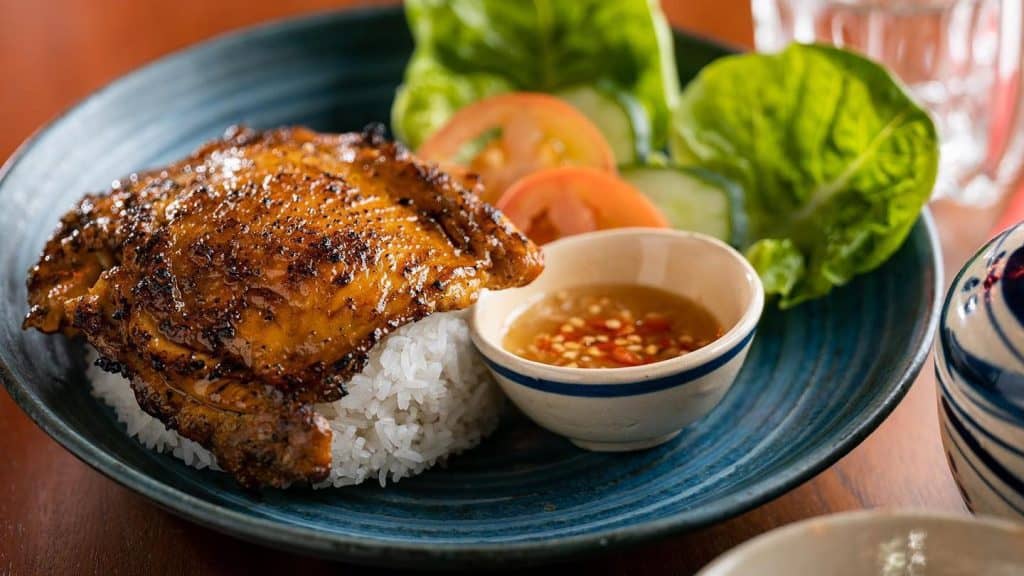 Bountiful portions, considerate wait staff and beautifully garnished food and drinks make MOC Cottage a strong contender for the best Vietnamese food in Singapore.
Despite having their own local adaptations, they retain the authenticity for their food and stay true to genuine Vietnamese cuisine from the various regions.
In particular, dishes like the Bun Cha Ha Noi ($17), Banh Xeo ($15), Tom Nuong Moi ($25) and Pho Bo (from $14) sound especially exciting.
Add on a glass of invigorating cocktail as a lovely tipple to end your meal. If you're feeling adventurous, give their salads a shot – a quirky menu addition as per reviews!
Conclusion
Do you have any reviews and comments to share regarding our choices for the best Vietnamese food in Singapore?
While SBO is committed to supporting our local businesses, we welcome any feedback and anonymous sharing regarding your experience with the listed Vietnamese eateries in Singapore.
We hope that this guide will be useful in helping you to make an informed decision when it comes to finding the best Vietnamese food in Singapore.
Explore More Content