9 Best Mexican Food in Singapore for a Taste of Mexico [2023]
Indulge in a taste of Mexico with the 10 Best Mexican Food in Singapore right now!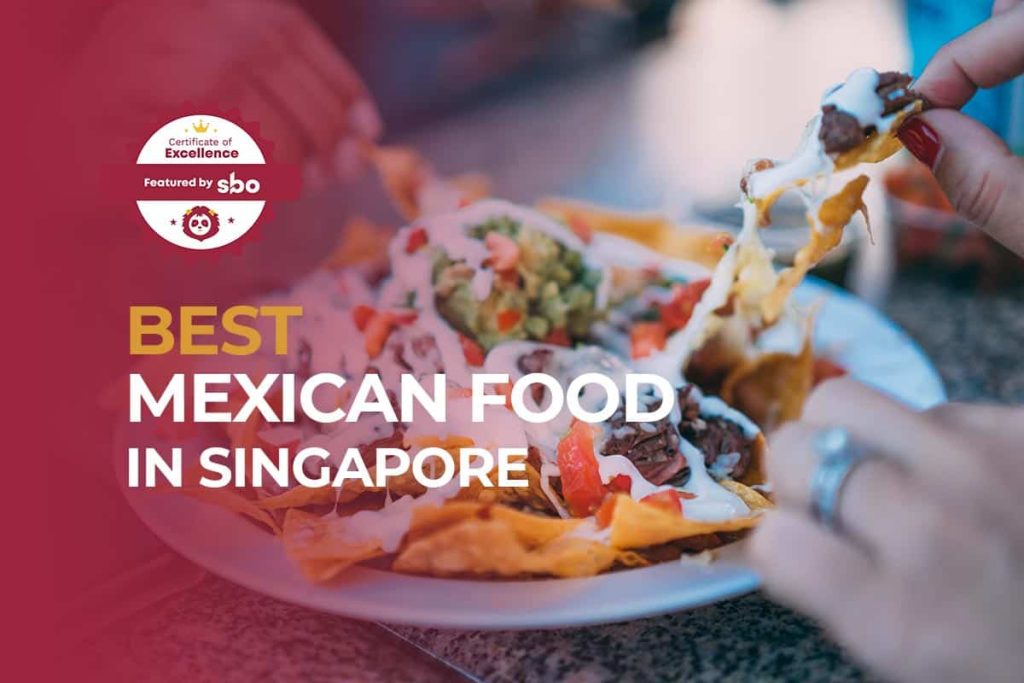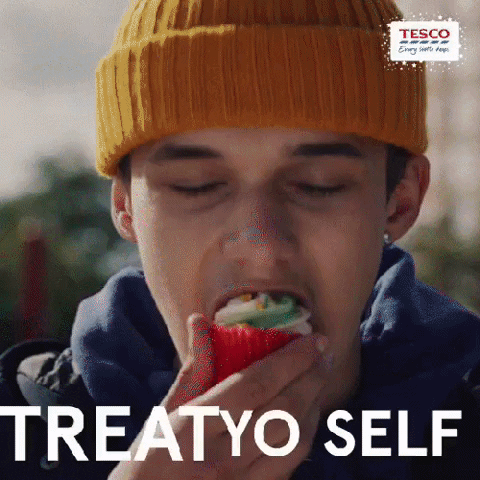 From the meaty Tacos that are seen everywhere on the streets of Mexico to the perfectly-seasoned mashed avocado Guacamole dish, Mexican food is not only nutritious and balanced but also irresistibly good.
While Mexican food in Singapore isn't as popular as the Japanese Sushi, Korean Army Stew, China's Ma La Xiang Guo or even our timeless favourite Nasi Lemak, it is definitely gaining more popularity in recent years with an increasing number of Mexican restaurants finding their way into the heartland of Singapore.
Can't travel to Mexico for some real authentic Mexican food? No worries, we'll bring the true Mexican taste to you instead with the 10 Best Mexican Food in Singapore.
1. Vatos Urban Tacos
First made fame in Seoul, Korea before its opening in Singapore 9 years ago, Vatos Urban Tacos has been serving real authentic good Mexican food with a mixed Korean concept in Singapore for almost 5 years.
From its crispy fresh Bacon and Blue Cheese Guacamole to its juicy chicken wings tossed in Suka Suka Jerk marinade and of course not forgetting its awesome burrito bowls and its unique menus like the galbi taco with Korean sauce Ssamjang, Vatos Urban Tacos is a great place to chill out with your friends for its scrumptious KoMex (Korean-Mexican) cuisine and nice ambience!
2. Papi's Tacos
A cosy Mexican eatery located on the bustling Seah Street of Singapore, Papi's Tacos serves mouthwatering tacos, amazing burritos & quesadillas, high-quality tequilas and refreshing margaritas during lunch, dinner and happy hours.
Welcomed by a convivial atmosphere with heartfelt hospitality by the staff at Papi's Tacos, diners will get to experience the informal street dining culture of Central Mexico for a true Mexican dining experience.
3. Guzman y Gomez (Orchard Gateway)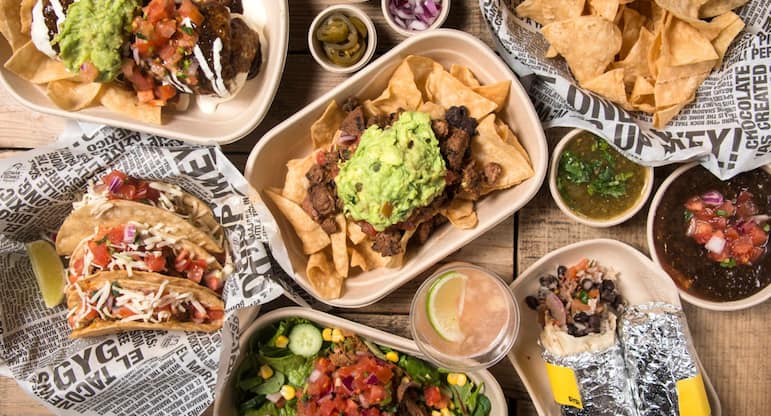 A lively counter-serve chain that serves scrumptious classic tacos and burritos, frozen margaritas and Mexican beer, Guzman y Gomez (GYG) is a go-to eatery for many Mexican food lovers.
Highly recommended for its awesome customer service and consistent good menus, the GYG outlet at Orchard gateway also offers various sizes that you can choose from based on your appetite for the day.
4. El Cocinero
Recommended for its Barbacoa Tacos, which consists of an 8hrs oven-roasted lamb shoulder wrapped in banana leaves for maximum tenderness and flavour, and also its Carnitas Quesadilla filled with melted cheese and rich flavourful meltingly tender pork shoulder, El Cocinero serves you good and authentic Mexican food with generous meat portions.
If you are looking for some meatless Mexican cuisine, El Cocinero also offers patrons healthy and tasty vegetarian options.
5. Super Loco Robertson Quay
A riverside Mexican-inspired 'Cocina-Y Bar' started by The Loco Group, Super Loco Robertson Quay is loved by café lovers and families for its fun, festive and casual vibes.
Recommended for its fantastic service, beautiful views, and lively, great vibes, Super Loco Robertson Quay is the perfect Mexican eatery for a family dinner, friends get together, or a date with your loved one!
6. Chimichanga Little India
First opened in 2016 in the heart of Little India, Chimichanga offers great Mexican food and refreshing tipples at an affordable and reasonable price set in a cosy restaurant filled with funky cool vibes.
Authentic food and drinks accompanied by top-notch service, a dining experience at Chimichanga will be sure to bring you back to the streets of Mexico City. What's more, the restaurant also offers islandwide delivery right to your doorstep!
7. Muchos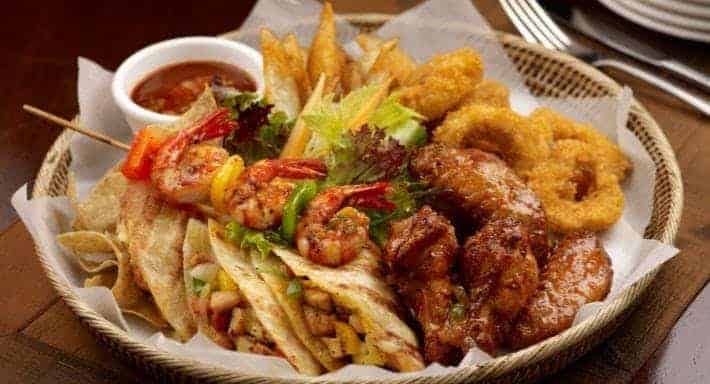 A Mexican restaurant worth returning to, Muchos at Clarke Quay offers you one of the best jalapenos for spicy lovers in Singapore. The restaurant is also highly recommended by customers for its generous portions of the fajitas and its delicious burritos that offers you the true Mexican taste.
Located alongside one of the landmarks of Singapore, a dining experience with a beautiful riverside view and scrumptious authentic Mexican cuisine will bring you closer to a unique Mexican fine dining experience.
8. Lucha Loco
A casual and vibrant Mexican cocina and garden bar that serves contemporary Mexican food, Lucha Loco was set up in October 2012 by a group of three friends after they were inspired by their personal travels through Mexico.
With its menu developed by Executive Chef Mario Malvaez in collaboration with Chef Jason Jones, co-founder of the widely popular Mexican restaurant Mamasita in Melbourne, Lucha Loco will be sure to bring you the true authentic Mexican taste.
9. Margarita's Dempsey Hill
Founder and owner and chef-to-date, Andy Yap, is the brainchild behind Singapore's first Margarita's restaurant and the oldest Mexican restaurant, Margarita's Dempsey Hill.
They serve amazing and authentic Mexican food with special Tacos recommendations. Look forward to their chirpy and upbeat ambience as well as their excellent service.
Conclusion
Do you have any reviews and comments to share regarding our choices for the 10 Best Mexican Food in Singapore?
While SBO is committed to supporting our local businesses, we welcome any feedback and anonymous sharing regarding your experience with the listed Mexican restaurants in Singapore.
We hope that this guide will be useful in helping you to help you find the best Mexican food in Singapore to satisfy your cravings.
Craving for some Dim Sum dishes to have for your afternoon tea? We've got your back too.
Featured Image by Herson Rodriguez on Unsplash
Explore More Content