10 Best Hong Kong Food in Singapore that You Must Try! [2023]
Are you an avid fan of Hong Kong food? If yes, check out the 10 best Hong Kong food in Singapore that you definitely have to try!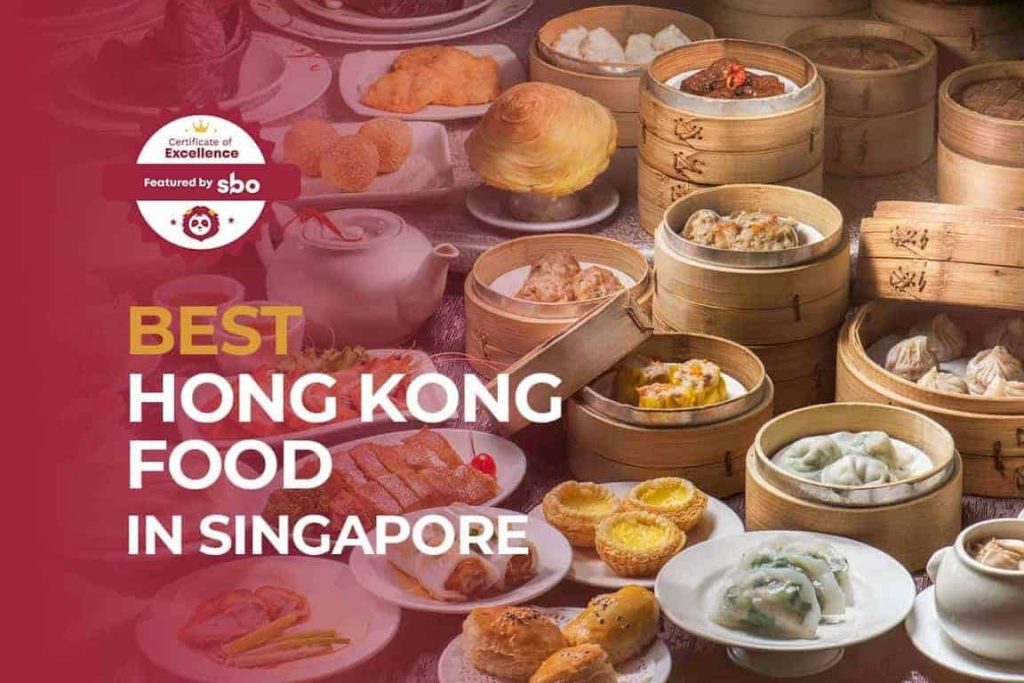 Upset that the travel bubble to Hong Kong is delayed again? While travelling to Hong Kong is still not possible for now due to the pandemic, you can still enjoy fun Hong Kong related things that will bring you back to Hong Kong. One best way to do so would definitely be through food!
We have compiled a list of the 10 best Hong Kong food in Singapore that can satisfy your food cravings and bring you closer to Hong Kong.
1. Legendary Hong Kong Restaurant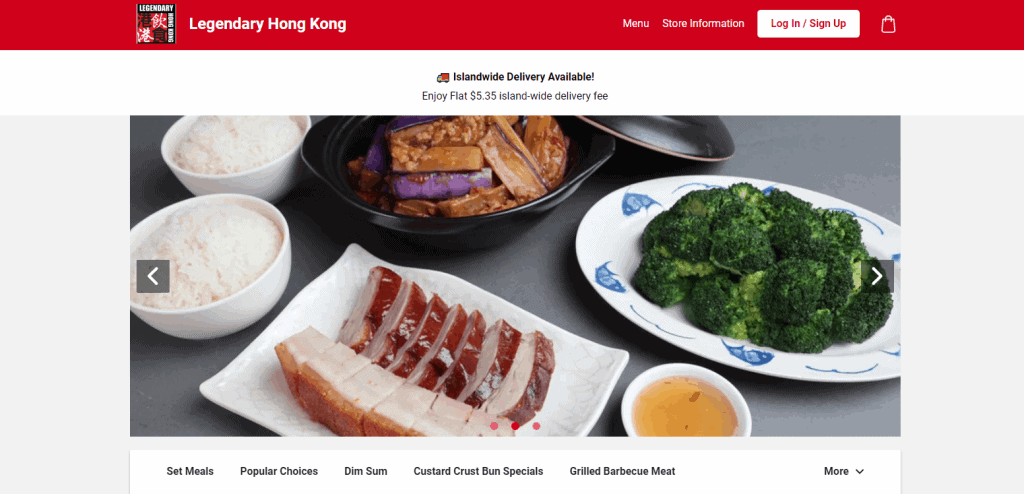 Located along the vibrant "Mongkok" (旺角) district in Jurong Point, Singapore's first Hong Kong themed shopping and dining street, Legendary Hong Kong seeks to give diners the most authentic Hong Kong cuisine experience one can find in Singapore.
The restaurant has an old Hong Kong ambience with the use of warm tones, mosaic flooring and old-fashioned dining booths and chairs. It has four entrances, each corresponding to 4 of the sub-themes that make up the restaurant, which are namely Roasted Meats, Noodles and Congee, Dim Sum, and "Bing Sut". This place is a must to visit if you wish to feel closer to Hong Kong!
2. Mui Kee Congee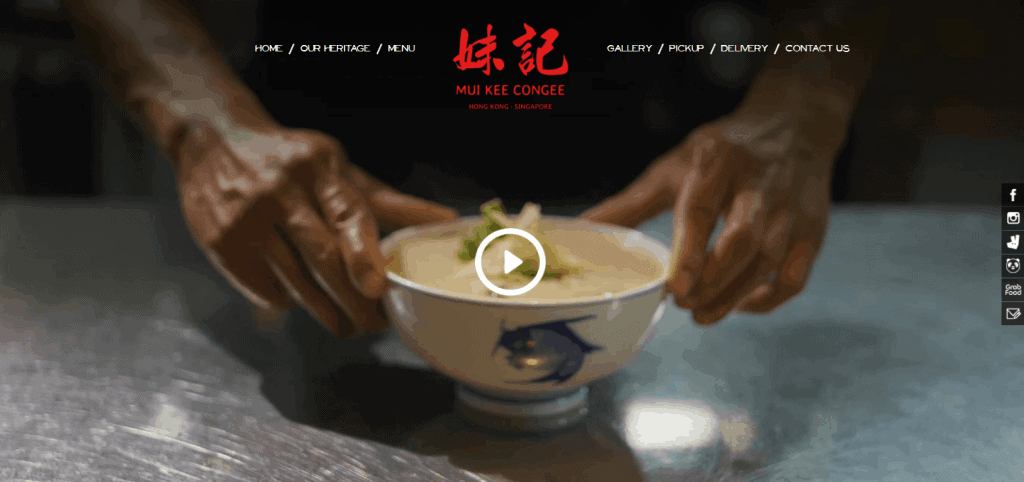 Mui Kee congee has its humble origins dated back to 1979 where founder Mak Mui opened Mui Kee in a small corner stall in Mong Kok, Hong Kong. Today, Mui Kee Congee is helmed by her grandson, Ah Tung. Perfected over three generations, every scoop of silky smooth congee is filled with old school ingenuity.
Mui Kee serves up a menu of mainly congee, with the signatures being Congee with Sliced Beef, Congee with Pork Meatballs, Congee with Shredded Salted Pork and Preserved Egg, and Congee with Fish Belly. Prepared from scratch, with over a five-hour-long process, it is no wonder each bowl of congee taste like divine heaven, and it would be a pity to not try it at least once in your life.
3. Forbidden Duck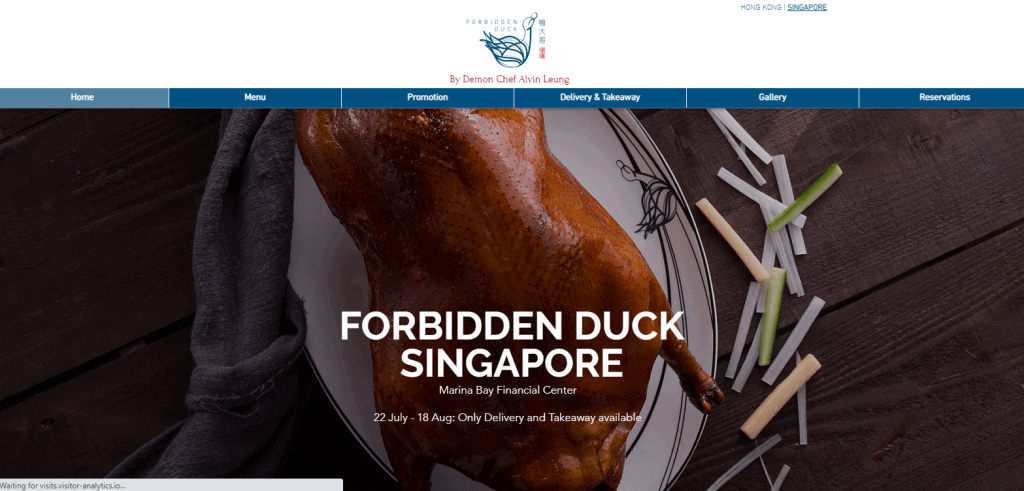 Forbidden Duck is a Hong Kong-based Cantonese Restaurant, located at Marina Bay Financial Centre (MBFC) in Singapore. Headed by 3 Michelin Stars Demon Chef Alvin Leung, known for Bo Innovation's "X-Treme Chinese Cuisine" in Hong Kong, Forbidden Duck serves classic Cantonese dishes and dim sum.
The marquee items that you should definitely try are the star chef's back-to-basics Peking Duck as well as a signature slow-cooked Roast Duck and it's forbidden not to order those when you are there!
4. Kam's Roast Singapore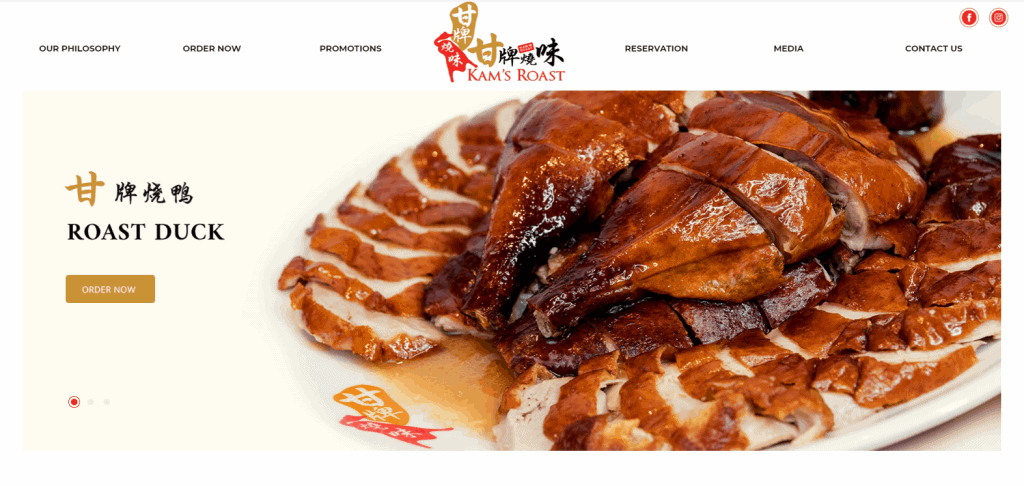 Kam's Roast Singapore honours a family legacy that began with father and son, Mr. Kam Shui Fai and Mr. Kam Kinsen Kwan Sing. The family's proud culinary tradition began in 1942, when Mr. Kam Shui Fai opened the Yung Kee Restaurant on Wellington Street in Hong Kong which soon became a destination for discerning diners from around the world.
Kam's Roast has been taste-tested for generations. Now, as a third-generation restauranteur, Kam's Roast's mission is to provide a memorable dining experience to every guest, each and every time by serving impeccable food in the warmth of a family-oriented environment. Utilizing only the freshest premium ingredients, detailed care and attention is paid into making each dish to serve only the best to their diners.
5. Tim Ho Wan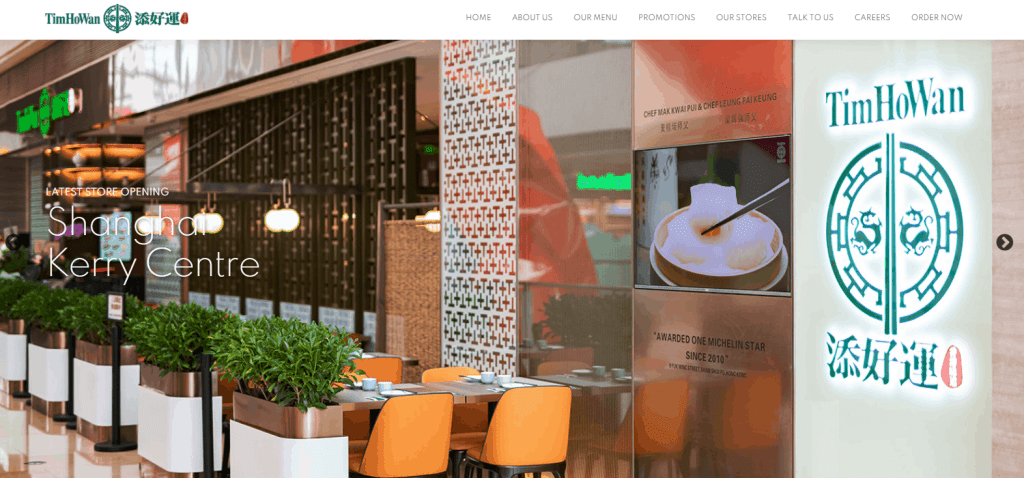 You can't list the 10 best Hong Kong Food in Singapore without Tim Ho Wan! Often known as the "most affordable Michelin-starred restaurant in the world", Tim Ho Wan has over 10 outlets all over Singapore and offers island-wide delivery so you can order from anywhere around Singapore!
Tim Ho Wan was started by Chef Mak Kwai Pui, formerly of the prestigious three Michelin starred Lung King Heen restaurant in Hong Kong's Four Seasons Hotel, alongside Chef Leung Fai Keung. They earned their first Michelin star just slightly a year later. If you are at Tim Ho Wan, you should definitely try their baked pork buns and sesame balls with molten salted egg.
6. Tai Cheong Bakery (泰昌餅家)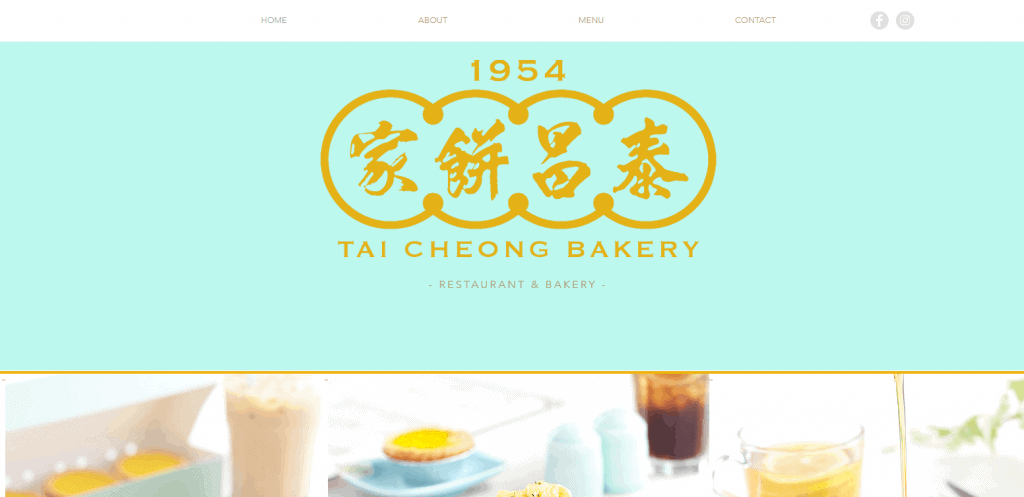 Started in 1954 by egg tart Master Au Yeung's uncle, Tai Cheong Bakery gained popularity with locals and foreigners alike. They offer a delectable selection of baked goodies for takeaway only, with pastries like Bolo Buns and Chicken Pies. Of course, the famous egg tarts are available for purchase as well.
Tai Cheong Bakery at Holland Village features a variety of dishes at their only Cha Chaan Teng (Cafe) outlet. These dishes have been inspired by old Hong Kong classics and have been reinvented for a fresh, modern twist. Besides egg tarts, the full menu includes dishes like Three Coloured Silky Egg with Rice and Scrambled Egg Toast Stack with Chicken Chop.
7. Mott 32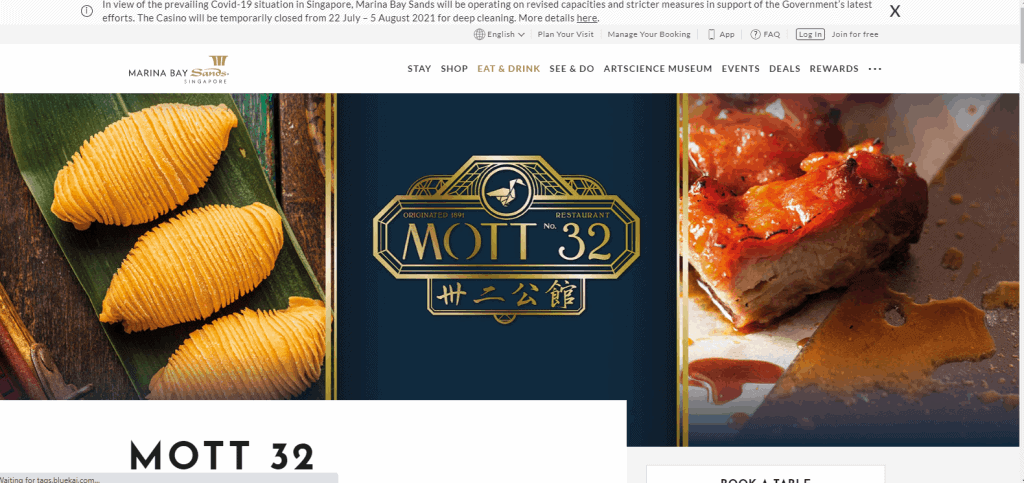 Get to experience the award-winning taste of Mott 32, lauded for both their gourmet grub and the stunning interior design. The name "Mott 32" pays homage to 32 Mott Street in New York, where the city's first Chinese convenience store opened in 1891.
It is no wonder that Mott 32 is one of the best Hong Kong food in Singapore, seeing how the chefs utilize only the latest in modern and innovative cooking techniques from around the world, to bring the best out of time-honoured recipes that have been passed down from generation to generation.
Their signature dishes include the Apple-Wood Roasted Peking Duck, Barbecue Pluma Iberico Pork Glazed with Yellow Mountain Honey, Iberico Pork with Soft Quail Egg and Black Truffle Siu Mai, and Crispy Triple Cooked Wagyu Beef Short Rib.
8. Jenny Bakery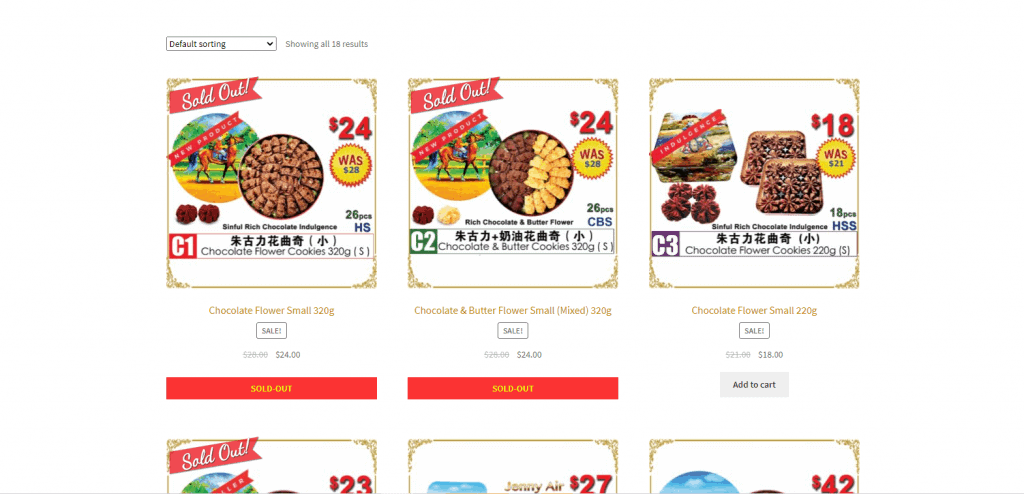 Fun fact – Jenny Bakery is started by a real Auntie Jenny in 2005, and she is in her early 70s this year. Her first shop is at the famous "Stanley Market" as she stays near there. Jenny Bakery is famous for its butter cookies, which are full of flavour, yet made with natural ingredients and without artificial flavouring or preservatives.
To maintain its extreme freshness, Singapore imports the butter cookies frequently direct from their factory. The cookies are so popular that they get sold out from time to time. However, now you no longer have to worry about them being sold out when you arrived at their store as you can order them online now.
9. The Coffee Academics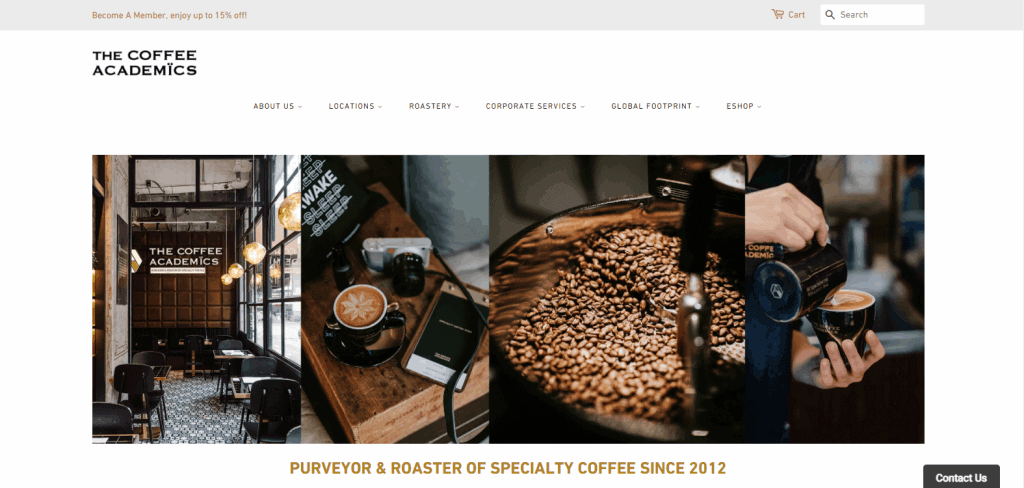 "Coffee Academy and Roasting Studio" was first founded on Haven Street, Causeway Bay, dedicated to technical exchanges and sharing idealism for the coffee industry. They are inspired by the vibrancy of Hong Kong's culture, and their specialty coffees are made up of a balanced blend that is filled with a fragrant aroma to awaken your senses.
The Coffee Academics has been a constant recipient of many important international awards and accolades in the professional coffee industry. They are named the top 3 working cafes around the world under "Top 10 For Coffee Life" by Blue Wings, Finnair, ranked 1st in specialty coffee in 2017, Hong Kong by the Frost and Sullivan report, and many more.
10. Tsui Wah – Clarke Quay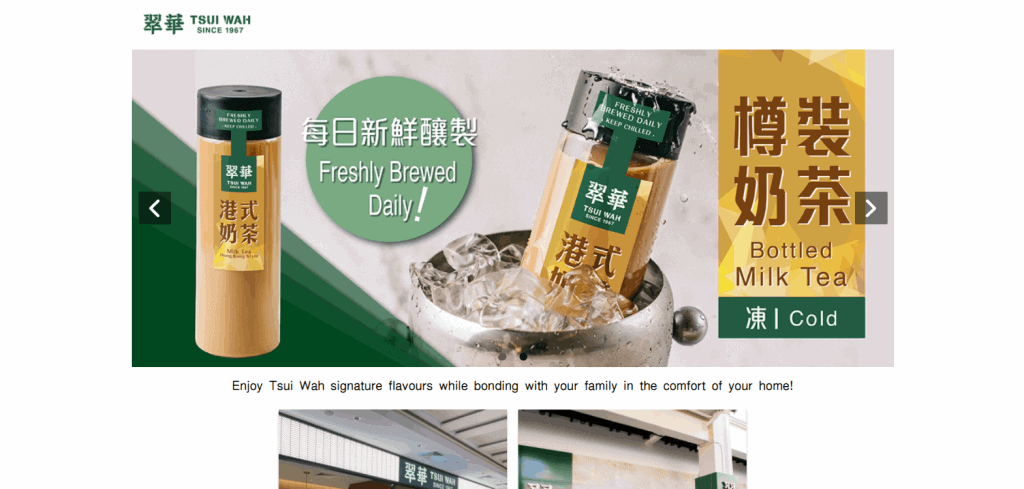 Many would agree that Tsui Wah would be a perfect dish for late-night suppers after dancing all night at the club, especially since it is conveniently located at Clarke Quay. However, given the pandemic, clubs are not allowed to operate and the queue at Tsui Wah may have possibly dwindled.
But this does not dismiss its ever so popular Hong Kong dishes, which are a huge fan favourite among many. Apart from their location at Clarke Quay, they have opened two other outlets at Jem and The Heeren. Head down there and enjoy their ever so delicious Tsui Wah Signature Pork Chop Bun and King Prawns in XO Sauce with Tossed Noodles at this cosy Cha Chaan Taang!
Conclusion
Do you have any reviews and comments to share regarding our choices for the best Hong Kong food in Singapore that you must try?
While SBO is committed to supporting our local businesses, we welcome any feedback and anonymous sharing regarding your experience with the listed outdoor furniture in Singapore.
We hope that this guide will be useful in helping you to make an informed decision when it comes to finding the best Hong Kong food in Singapore.
Explore More Content