10 Best Suppliers for Vinyl Flooring in Singapore for You to Be Floored [2023]
Affordable, easy to install, and stunning, these are the 10 best suppliers for vinyl flooring in Singapore you can trust!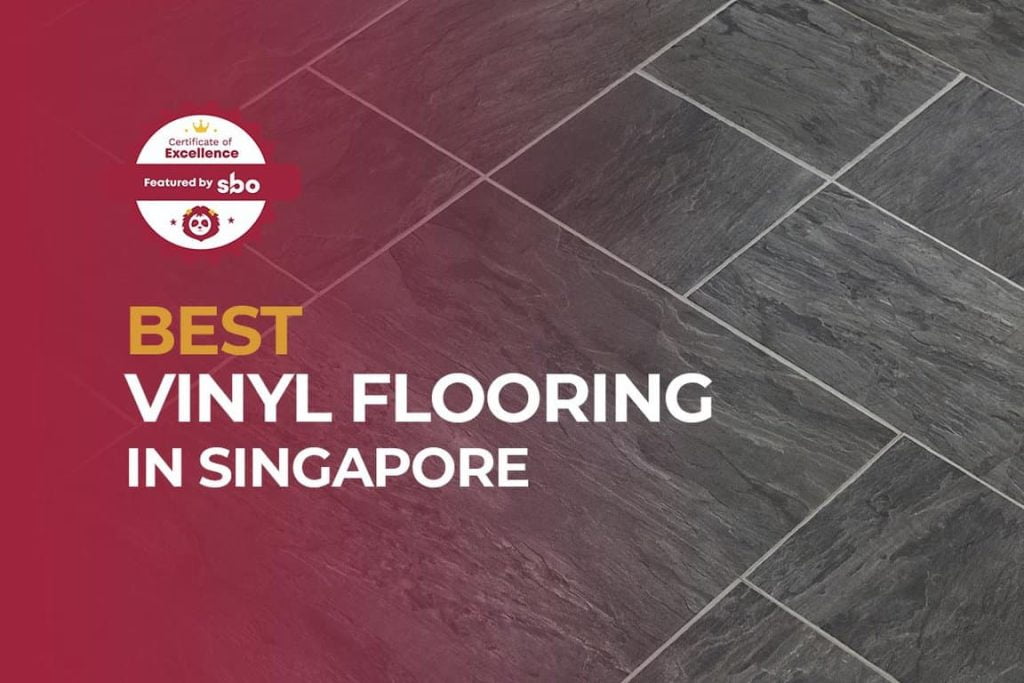 Vinyl flooring has been incredibly popular because of many factors:
Cost
Ease of installation
Aesthetics (many people opt for natural, wooden and Scandinavian-themed interior designs, which complements vinyl flooring)
Unlike other types of flooring that require invasive installation, modern vinyl tiles make use of a "click" system that simply interlocks with one another to secure them.
These vinyl tiles are also made to replicate a variety of wooden textures, so don't be surprised if you cannot tell them apart from real wood!
If you're looking to revamp your home or office space, here are the 10 best suppliers for vinyl flooring in Singapore to check out!
1. KIM Korea Luxury Vinyl Tile Flooring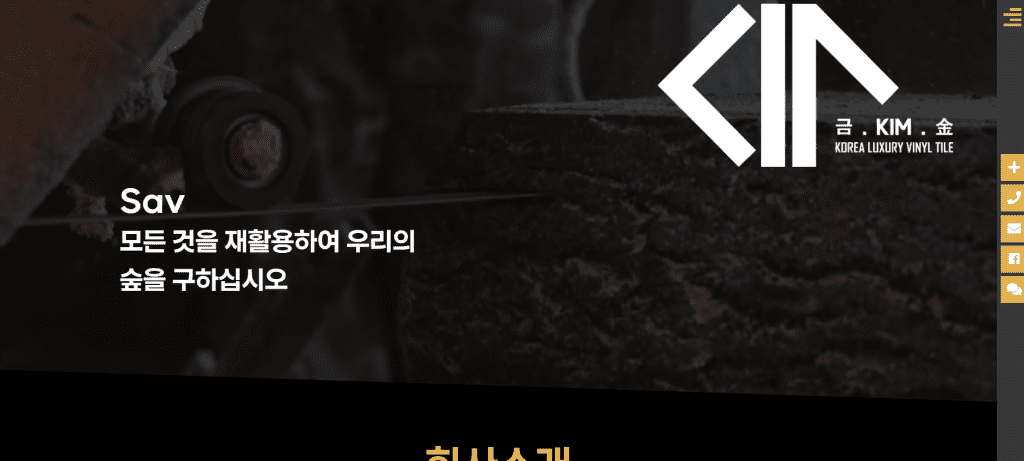 KIM Korea Luxury Vinyl Tiles specialises in manufacturing luxury and premium tiles to create stunning floors that are built to last.
Choose from a wide selection of flooring styles ranging from traditional to modern. It assembles its luxury vinyl tiles entirely in South Korea with a unique product structure.
Every tile consists of these layers:
UV protection layer (to resist colour deterioriation caused by sunlight exposure)
Reinforced micro-ceramic 0.55m thick wear layer (for added durability to weather through high footfall)
High-definition decorative film
Fibreglass sheet (for stability)
Patented angle click and lock
Non-toxic material
PVC backing
Plus, they are also pet-friendly tiles that are ideal for pawrents!
2. Floor Xpert Pte Ltd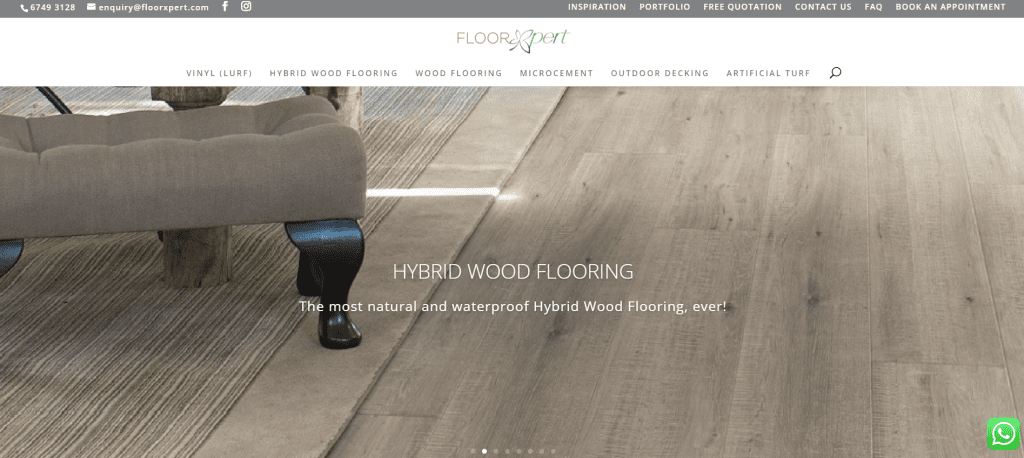 Floor Xpert began its journey back in 2010 as a family-owned business.
Armed with one aim in mind – to deliver world-class flooring solutions to their customers, they set out to achieve their goal. Fast forward to today, they've since become one of the leading luxury flooring companies in Singapore.
Despite its success, it continues to stay true to its initial mission, pairing amazing customer service with even better products. Floor Xpert uses Luxurious Resilient Flooring (LURF) vinyl tiles, which combines style with function.
These tiles boast superior stain protection, robust stability, and excellent quality.
3. The Floor Gallery Singapore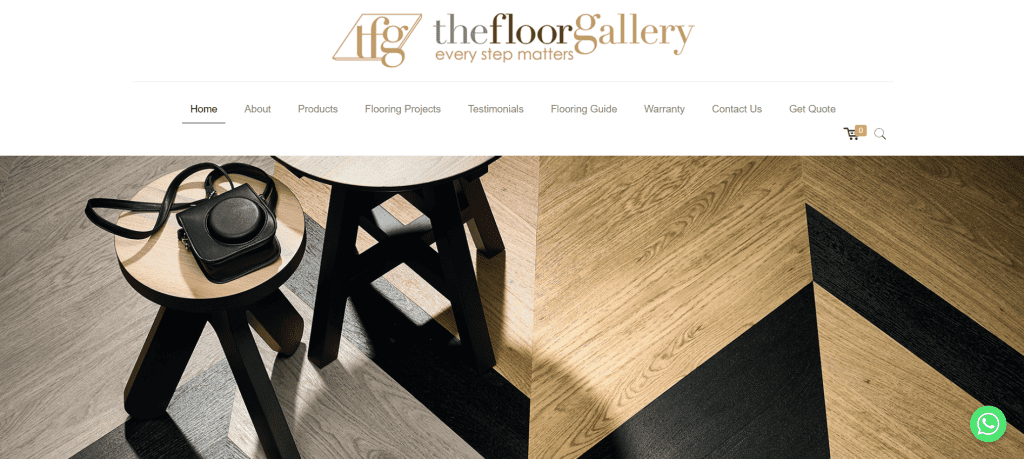 Established in 2014, The Floor Gallery was set up with the goal to supply high-quality eco flooring to every living and working space. It aims to be the leading flooring solution for customers' needs.
Browse through a wide selection of indoor and outdoor flooring, from laminates to vinyl, wood and even outdoor decking.
It has 4 different types of vinyl flooring options:
Eco Resilient Flooring II
Eco Protect Resilient Flooring (EPRF)
Eco Protect Resilient Flooring+ (EPRF+)
Woven Vinyl
Find out more by contacting their flooring experts to understand which makes the best choice for you!
4. Vohringer Laminate & Vinyl Flooring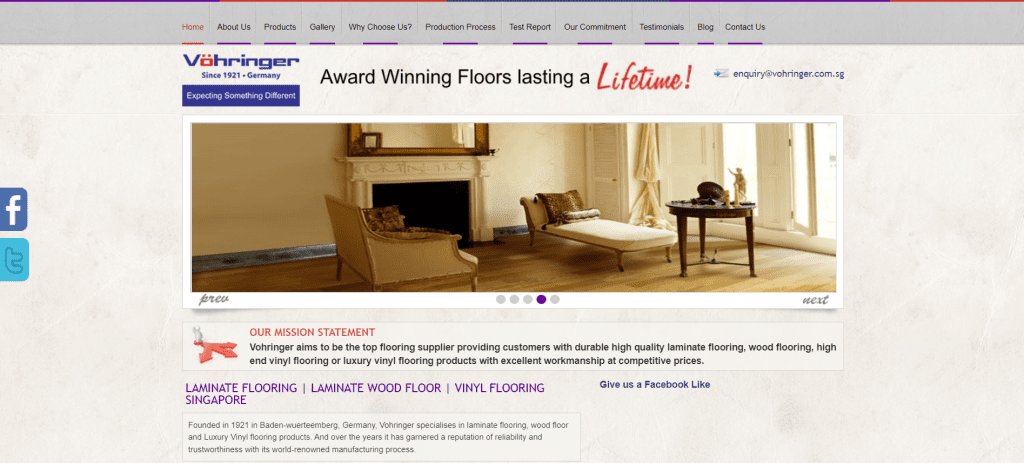 Vohringer was founded in Germany in 1921. It specialises in laminate flooring, luxury vinyl flooring, and wood flooring products.
It is armed with its world-class manufacturing process that has helped it grow into a reputable and reliable supplier of these flooring products globally, including in Singapore.
Over the years, it has also won multiple awards for its flooring products. It uses the High End Resistant Flooring (HERF) or High End Vinyl Flooring (HEVF), a modern option that delivers a wood-like look and touch.
Not only is it water resistant and scratch resistant, but it also comes with lifetime warranty against wear, stains, and colour fading.
5. Wallhub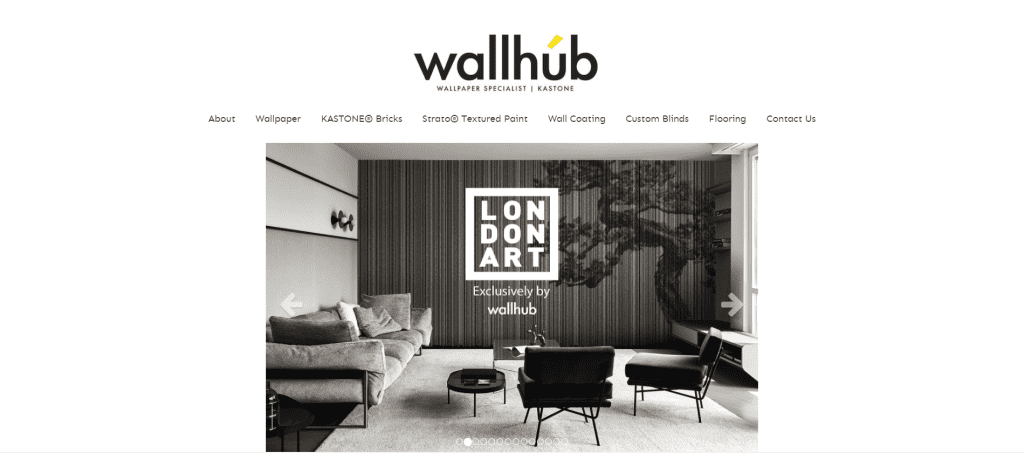 Wallhub is an established wallpaper company that houses more than 10,000 embellishing wallpaper designs from design houses in Europe, Japan, the USA, and Korea.
It enjoys numerous media features in Singapore's media outlets like The Straits Times, Qanvast, and more. You will also find a team of expert in-house installers who can install your luxury vinyl tiles for you.
The luxury vinyl tiles come in a variety of colours and designs to complement your unique home.
6. Jotterwood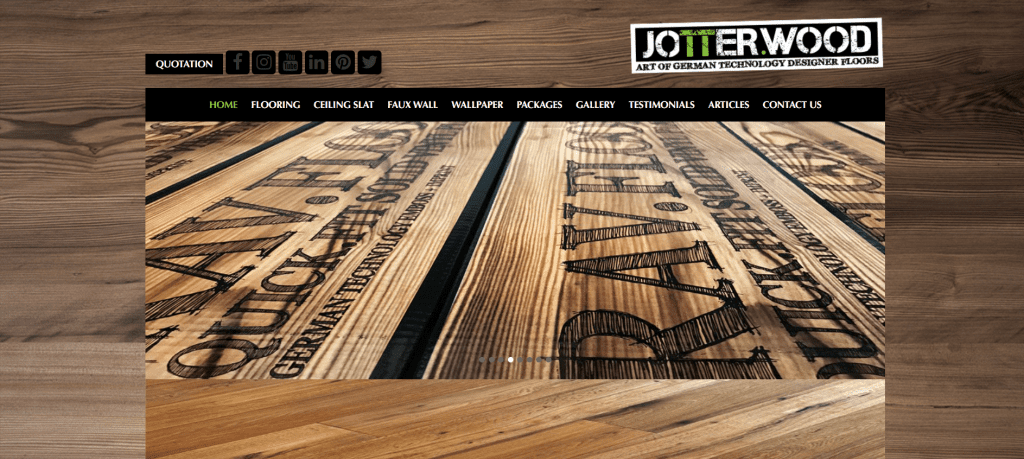 Jotterwood is the exclusive distributor and stockist of Germany RAV vinyl flooring in Singapore and the Asia Pacific region.
The RAV.FLOOR Series includes a few of the most versatile and innovative flooring systems you can find in the market today. There are over 30 robust and visually attractive designs for you to choose from, all of which are carefully tested by international certified labs to deliver only the best of the best.
The vinyl tiles are:
Waterproof
Highly resistant to heat, stains, termites, chemicals, and impact
Easy to maintain
Robust insulation
Highly durable
7. Floorrich Global Pte Ltd
Floorrich is a wood and vinyl flooring supplier in Singapore that has been offering professional flooring services for more than a decade.
It has been maintaining its credibility by delivering some of the best flooring solutions. The company prioritises your health and safety, and hence offers flooring products that are eco-friendly and non-toxic.
Floorrich's team of flooring installation specialists are experts who have been in the industry for over 20 years. They deliver leading workmanship for vinyl and hardwood floorings in residential and commercial properties in Singapore.
8. XingFloors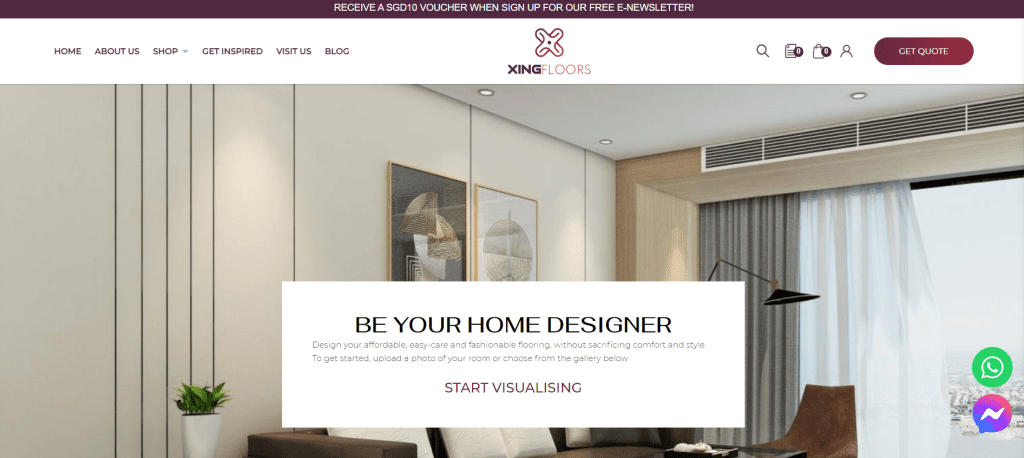 Founded in 2007, XINGFLOORS is a leading specialty seller of interior material with all-round varieties of wall panels, vinyl, WPC decking, and carpet.
It emphasises on quality and comfortable flooring, whether at home or at the office.
Every flooring product is uniquely made with green electricity, virgin material-based, 100% phthalate-free and formaldehyde-free. XINGFLOORS aims to deliver high-quality and innovative flooring solutions coupled with world-class customer service.
Enjoy the service of a dedicated expert who is interested in helping you find the product, advice, and unique deals.
9. SNG Furnishing(S) Pte Ltd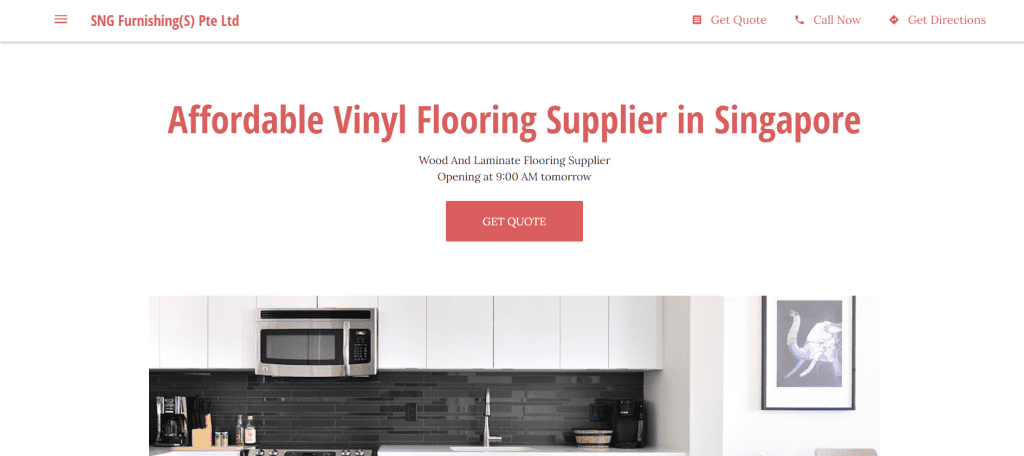 SNG Furnishing (S) first started out as a carpet flooring and laminated wood supplier. Eventually, it became one of the leading providers after popularising a new market trend, the vinyl and stone-plastic composite (SPC) click system.
SNG advocates delivering excellent value for its flooring materials together with high-quality workmanship.
Today, it specialises in vinyl flooring, laminated wood, carpet tiles, rugs, and other accessories. It also carries the famous TM VISTA brand name, and its vinyl products are also Green Label-certified.
Choose from these vinyl selections:
Vinyl Vista
Vinyl Vista Marble Series
Vista Deluxe
Vista Plus
10. Moods Pte Ltd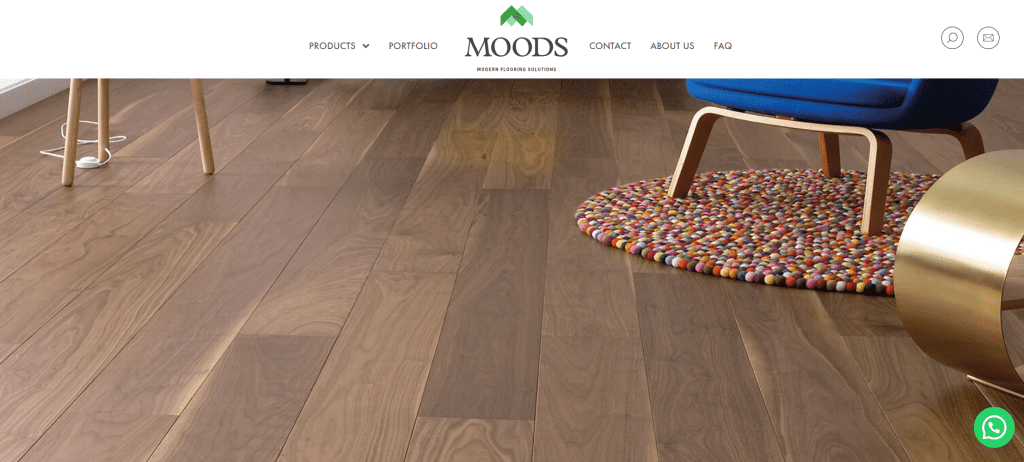 Moods Pte Ltd supplies and installs vinyl flooring tiles, working closely together with interior designers, contractors, and homeowners to deliver suitable products and magnify the style you want.
The brand was brought to life back in 2017 after 2 underwater lovers witnessed the impact of climate change on marine life. Since then, it has been on a mission to walk the sustainable way of beautifying modern homes.
Its flooring solutions are made with thoughtful quality, stunning designs, and environmental sustainability in mind. You can choose from these flooring options:
Wood
Vinyl plants and tiles (LVT)
Sheet vinyl
Decking (outdoor)
Conclusion
Do you have any reviews and comments to share regarding our choices for the best vinyl flooring in Singapore?
While SBO is committed to supporting our local businesses, we welcome any feedback and anonymous sharing regarding your experience with the above-listed best vinyl flooring in Singapore.
We hope that this guide will be useful in helping you to make a better decision when it comes to finding the best vinyl flooring in Singapore.
Explore More Content