10 Best Sofa Bed in Singapore for a "Sofa", so Good Relaxation [2023]
Want to know which places sell the best quality sofa? Then check out this list!
Each home should always have a nice, comfy sofa bed. After all, that is where guests would sit, or the whole family will snuggle when watching movies together. Alternatively, you can even sleep in them if you so desire. However, deciding on the ideal sofa bed lies on a few factors. Aside from it being comfortable, it also has to complement your taste and the interior décor of your home.
Fret not, however. In this article, we shortlisted the 10 Best Sofa Bed in Singapore to get that furniture to complete your dream living room!
1. HipVan – Online Furniture Shop Singapore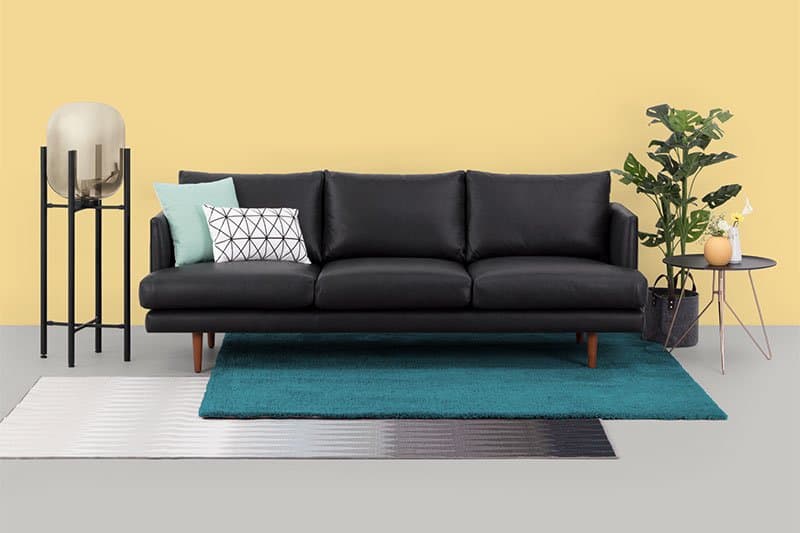 For those with a more stylish taste, this brand will be perfect. Their wide range of sofa bed designs have some thoughts put into it, for function and appearance. Whether you want a modern, industrial, simple, or vacation resort-style, this brand has got you covered with over 5,000 unique designs to choose from.
With the affordable prices, it allows anyone to create a home of their own design no matter the budget. There is also free delivery and assembly for purchases that exceeds $250. They also have other collections such as coffee tables, dining tables, beds, and mattresses to add to your living space.
2. Spaceman – Space Saving Furniture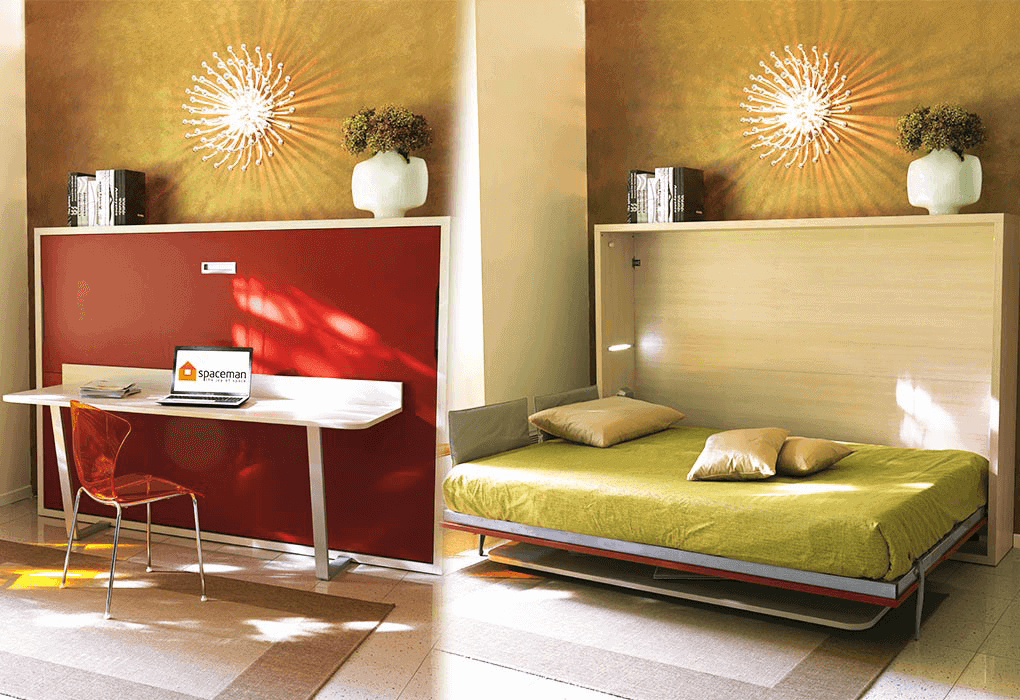 If you have an innovative mindset and want your bed to function as more than just a simple bed to save space, Spaceman has got you covered. It offers a wide range of furniture, such as sofa beds, wall beds, folding beds, beds that doubles as a desk or shelve, and bunk beds.
This brand's products work especially well in small living spaces, and their merchandise is fairly priced as the products are compact yet stylish. Spaceman represents the industry of space-saving furniture, as it is a niche market. As evidence to being part of this list of best sofa bed in Singapore, it has made an appearance in famous prints such as Home Décor, Expat Living and The Straits Times.
3. BedandBasics.sg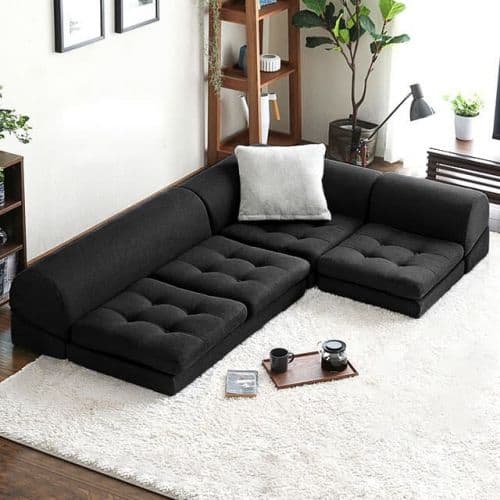 Want more than one variation to your sofa bed? Then check out this brand! BedandBasics.sg Singapore has sofa beds that can have up to four layout configurations for maximum space and comfort. Some parts of the sofa, such as the ottoman, can even double up as a side table depending on the form you choose. With the sofa bed being made of soft fabric, it is guaranteed to be comfortable.
In addition, you can mix and match with the sofa beds you buy for the ultimate dream home through the wide collection of well-designed furniture available on the website. Shopping is only just a click away with this store.
4. Danish Design Co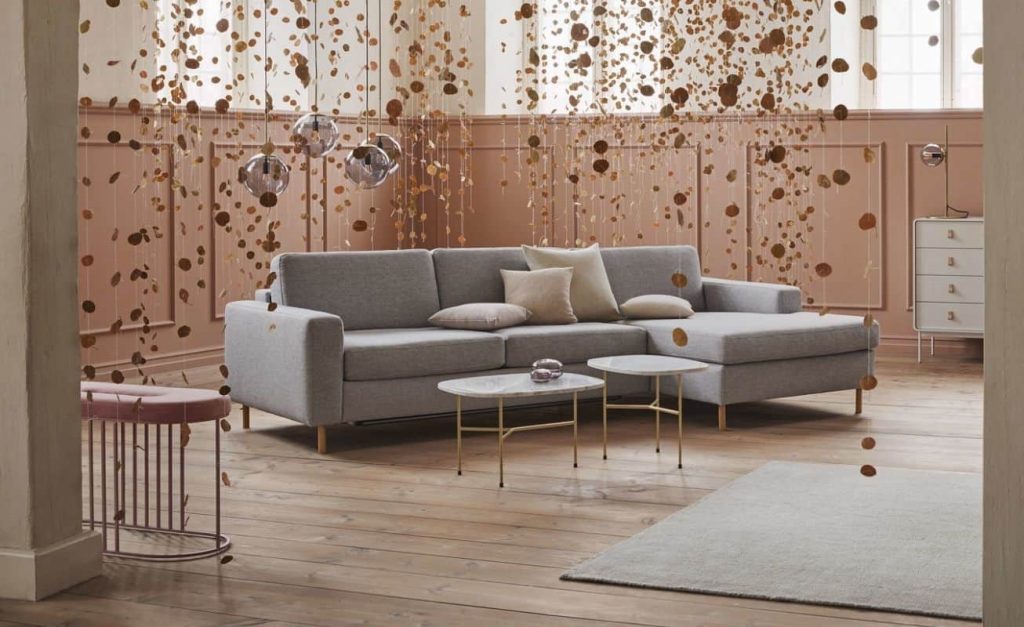 Danish Design Co's style lies in the Danish and Scandinavian area. With the ability to transform that kind of sofa into a comfortable bed, this essentially allows the brand to be known for comfort, quality and luxury at the same time. It also makes their designer sofa beds ideal for tight spaces, which makes it worth the price.
One of their products include the The Fluffy Sofa Bed by Bolia, which can reveal the bed with a single pull. This saves the hassle of unfolding the sofa unlike some other sofa beds. With the mattress being queen-sized, it can easily sleep two people. It is also great to accommodate multiple sitting guests.
What makes the Fluffy Sofa Bed stand out as a design is that, it does not even look like a sofa bed. Hence, when left closed, the sofa bed will not stick out like a sore thumb in the living room.
5. Choice Furniture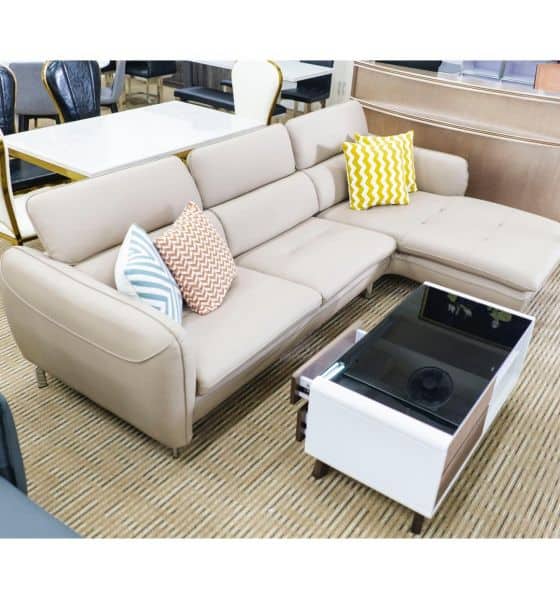 Starting off as a modest shop in Bukit Panjang, this store has served more than 10,000 customers. Over the years, this store has become a seasoned choice for Singaporean's furniture needs for everyone from all backgrounds. As one of the top choices, this store offers a collection of products of all types of furniture.
The store also sets up furniture showrooms for the opportunity to look at certain pieces up close in person. This allows you to look at the product of your choice to make sure it is what you want before buying it. With 20 years in the furniture industry, they also have the experience and expertise to advise you on the best quality furniture and service based on your budget.
6. Castlery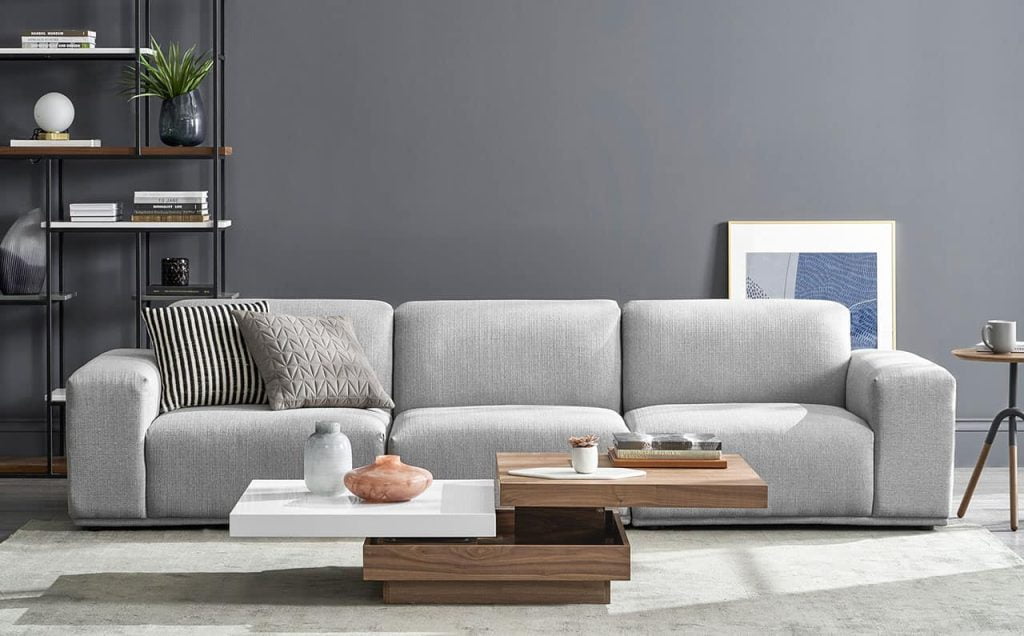 If you want a sofa bed that stands out in terms of materials, consider this brand. Castlery brings a love for a variety of design for your home. Unlike older sofa beds, the brand designs their own sofa beds with appearance in mind, and not just practicality. This allows for style and function that will enhance the appearance of your living room.
If you have a taste for the unconventional such as the uncluttered, sleek lines and the contrast of materials in mid-century modern or even Scandinavian designs, then this brand is also for you! Its style is attuned in a way that it is fit for a king, but the understated tone doesn't make it look out of place in your typical, modern living room.
7. Blafink – Custom Made Beds & Sofas
Have a taste in a bed, sofa or sofa bed that shops do not sell? Then look no further than Blafink, where they provide a walkthrough of hand crafted furniture! They will consider factors such as the style, dimensions and layout of your requirements and guide you accordingly. With them accounting for your budget and living space needs in their guidance, you can have the ideal furniture, all made by you!
What is more, the colorful fabrics designed by Kitty McCall, a UK graphic designer, is also available. Her unique style of colors, patterns and shape is sure to catch the attention of guests in your home.
8. FortyTwo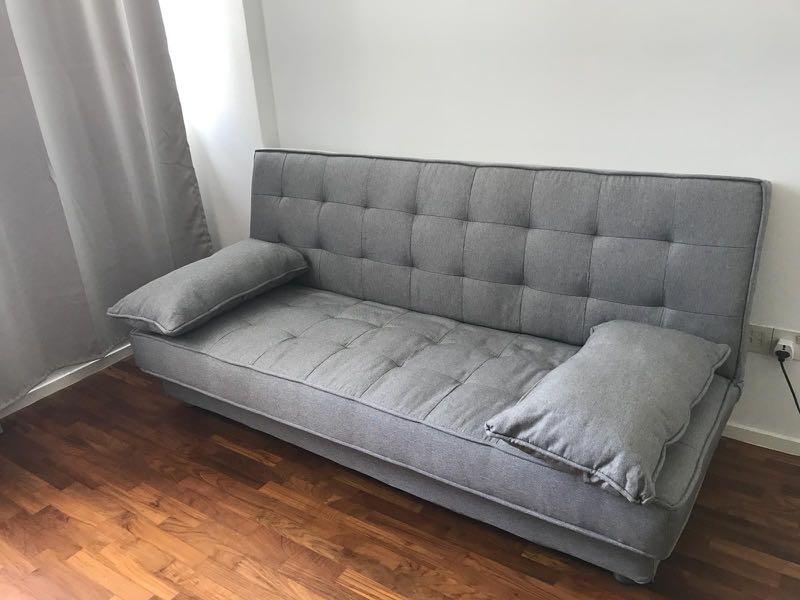 The biggest e-furniture store in Singapore, FortyTwo offers over 20,000 items across furniture and accessories. This includes things such as sofa beds, bed frames, and mattresses. Not to mention, they also sell decorations such as mirrors, carpets, ornaments and even lighting! With the sheer amount of products they have, there is sure to be something in store for you!
The best part of it? You can shop for the furniture at the comfort of your own home, and because delivery is available, you can receive it at your doorstep! They even offer value-added service such as no deposit required, cash upon delivery, free delivery for orders above a certain price, etc.
9. The Tatami Shop Pte Ltd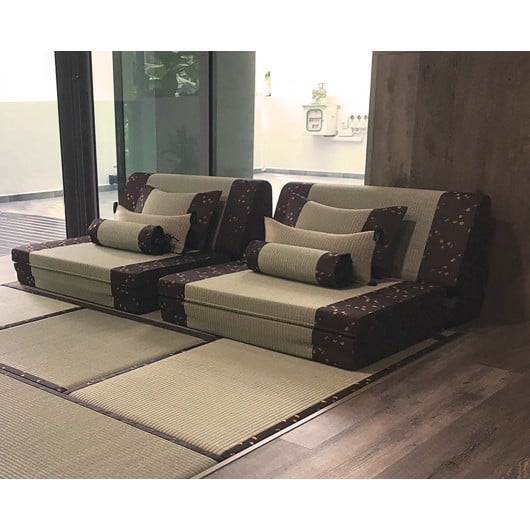 If you like a Japanese touch to your home and like luxury, comfort and durability, then The Tatami Shop is the brand for you! Handcrafted from natural Igusa (material that is used in tatami mats in Japan), this makes their tatami-based products last longer and have innate cooling perks.
The tatami beds also bring floor sleeping to a whole new level, as floor sleeping is good for one's back due to the firm surfaces giving better support to the back, as opposed to soft surfaces from mattresses. Sleeping on the floor helps to straighten the body to the natural posture, allowing better oxygen flow. With these tatami beds, you also do not need to worry about inconveniences such as crumpled bedsheets, heavy mattresses or hot cushion surfaces.
10. Comfort Design Pte Ltd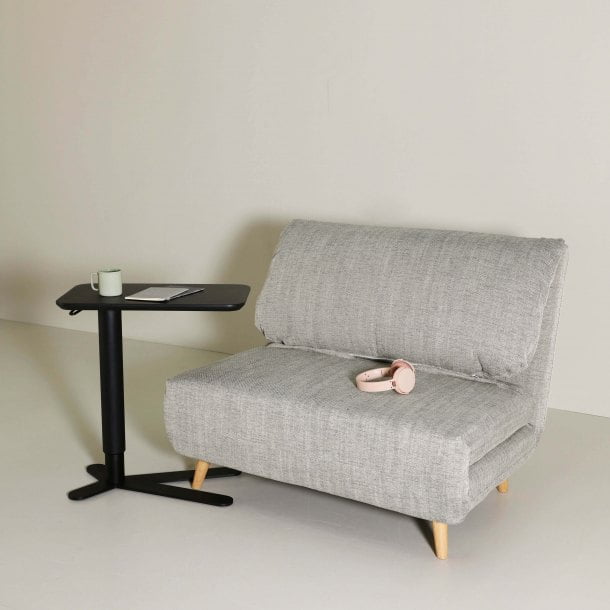 Comfort Design has made a name for themselves among design firms and F&B companies thanks to their range of chairs and tables for over 40 years. This allows them to then expand their market to other types of furniture such as sofa beds. Their sofa beds are considered simple in style, but functional and comfortable enough for a good movie night or a gaming session.
The brand takes on a customer-oriented approach, catering to their criteria and having an equity for design and comfort. With them having other departments such as Carpentry, Welding, Spraying and Upholstery, Comfort Design extends their services to customised items and after-sale service. This all-roundedness allows clients and customers alike to come back for more, and attest to the company's services, leading to their current success.
Conclusion
Do you have any reviews or comments to share regarding our choices for the best places to buy sofa bed in Singapore? We welcome any experience sharing or feedback on the listed places to buy sofa bed in Singapore.
We hope that this guide will be useful in helping you to make an informed decision when it comes to finding the best places to buy sofa bed in Singapore.
If your living room needs a complete makeover, or any room in your home for that matter, do take a look at some of the best interior designers in Singapore.
Explore More Content