10 Best Foldable Mattresses in Singapore for a Goodnight Sleep [2023]
Here are our top picks for foldable mattresses in Singapore and the retailers which carry these mattresses for your convenience when making your next purchase!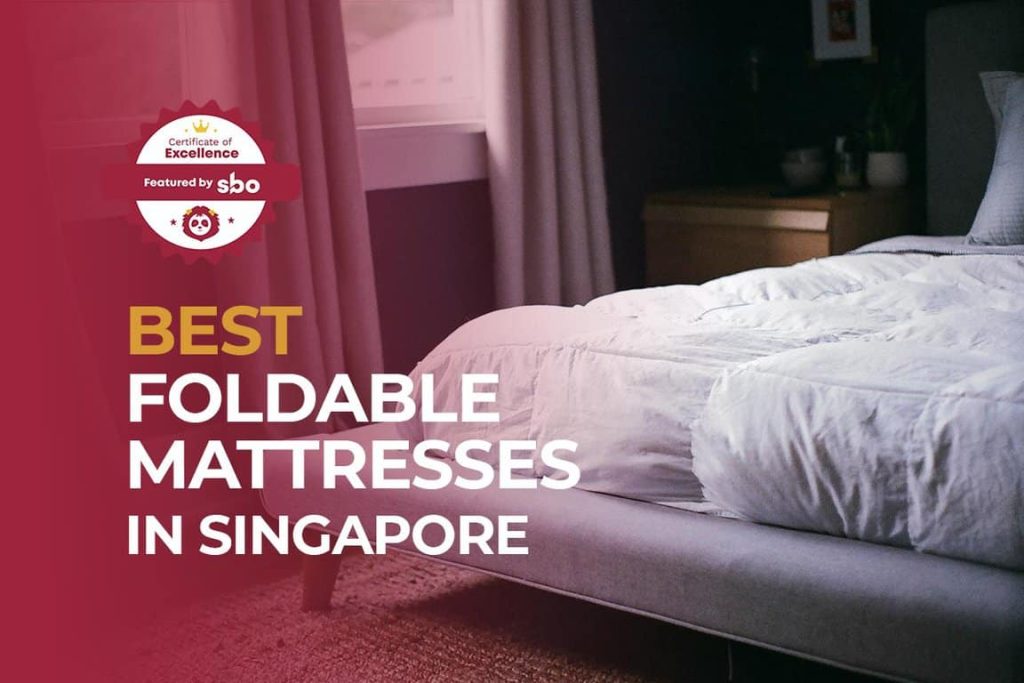 Getting a foldable mattress is not hard but getting the right one for your sleeping needs may get a little tricky.
How much sleep the average individual requires to be able to function well can range from seven to nine hours (or more!), so just like with regular mattresses, there are a few aspects to consider before place an order for a foldable mattress:
environment of your room, like humidity, air flow and circulation, if you prefer sleeping with a fan or air-conditioning on, etc
your bed base, like a flat platform base, sprung slatted base, etc
pros and cons of various mattress types, like latex, memory foam, innerspring, hybrid, etc
your body type, and natural (starting) sleeping position
whether you have existing body aches and pains
your desired comfort level determines the level of mattress firmness and thickness
whether you share the bed with a partner (as they might have their own sleeping preferences), how heavy a sleeper you (both) are, and even your work/study schedule
warranty length
and also, your budget
The Sleep Foundation shares a more in-depth look on what to look out for when you choose a mattress.
While established brands might be able to offer long warranty periods, they naturally tend to cost more too, what with rental costs due to storefronts, salaries of numerous sales personnel in respective stores, large advertising and marketing budgets, it wouldn't hurt to check out smaller niche brands that implement possibly newer or updated technologies.
Additionally, because this list is of foldable mattresses, for their convenience and easy-to-stow-away-in-the-day, these mattresses might actually be more for your friends or your family members staying the night, or crashing your place for any number of reasons.
Here are some of suggestions for foldable mattresses in Singapore and the retailers which carry these mattresses for your convenience when making your next purchase!
1. IKEA SLÄKT Mattress
When we want to shop for furniture, IKEA may be on the top of the list for many due to their chic designs and relatively affordable prices.
Unknown to many, IKEA actually has foldable mattresses too which screams chic and at an affordable price. This mattress fits perfectly under SLÄKT bed so if you're looking to replace your entire bed, this mattress would come in handy too.
2. MaxCoil Super Foam Foldable Mattress (Super Single)
Type of Information
Details
Website
https://www.fortytwo.sg/super-foam-foldable-mattress-super-single.html
Key Features
– 3-Fold Mattress
– Space-saving design
– Washable Cover with Zip
– Anti-bacterial, Anti-fungal, Anti-dustmite
– Firmness scale: 5/10
Delivery
Free delivery from at least S$300 onwards
Price
S$149
Online Reviews
137 Shopee reviews (Average rating: 4.8/5.0)
135 Lazada reviews (Average rating: 4.8/5.0)
With a firmness level of 5/10, this medium firm super single mattress comes with a 10 year warranty and also 3 different sizes for you to choose from.
This mattress by MaxCoil can be easily can be folded up and kept away in a corner to save space when not in use. This mattress is retailed in FortyTwo, the largest homegrown e-furniture site in Singapore which allows you to pay in instalments using PayLater by Grab!
3. Milliard Memory Foam Tri-fold Mattress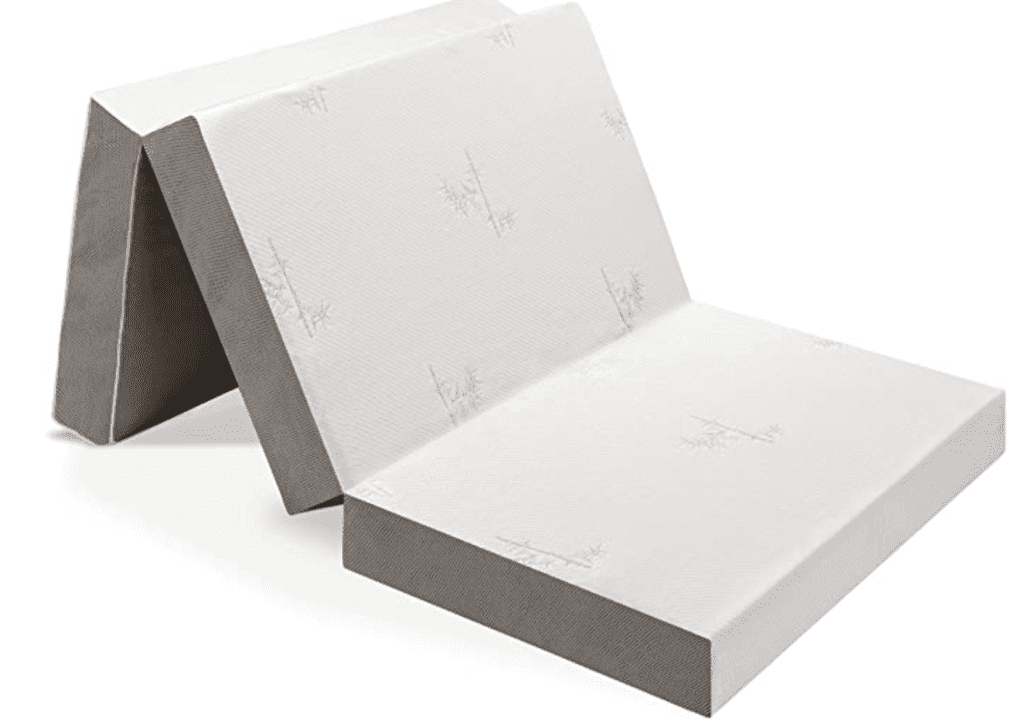 Though not the most common bedding brand in Singapore, Milliard products have earned themselves quite the reputation over the years serving customers from all over the world.
This Tri-Fold mattress is ventilated for air flow to help regulate sleep temperature for maximum support and comfort, making it an ideal temporary fixture when you're having guests over, allowing them to feel at home!
4. Sea Horse Healthy Mattress (3-Folded)
Type of Information
Details
Website
Lazada
Key Features
– Moderate in hardness and softness
– Made from compress foam
– Weight: about 8-9 kg
Delivery
Free Shipping (or up to $1.49 off) to Collection Point
Price
S$75.90
Online Reviews
368 Shopee reviews (Average rating: 4.9/5.0)
150 Lazada reviews (Average rating: 4.8/5.0)
Many of us would have came across the Sea Horse brand at least once, with it being a common sight in many heartland malls.
This brand's mattresses are one of the best selling ones in Hong Kong, serving as a testament to the quality of their products.
For this 3-fold mattress, the high density and ultimate hard foam layers provides firm support during your sleep, making it especially suitable for those who have back conditions and need more backbone support.
5. Princebed Pegasus 3-Fold Foldable Mattress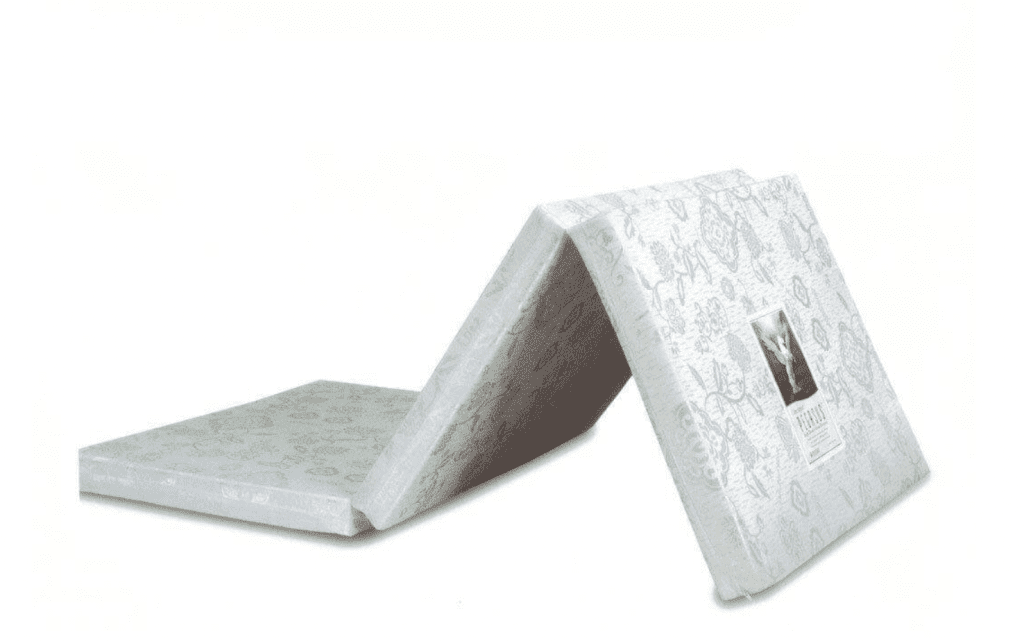 For those who are looking for a mattress with a more firm back support, the Pegasus mattress might just do the trick here with a firmness level of 7/10.
It also comes in 3 different sizes, depending on the available space you have or just how big of a mattress you would want.
If you purchase this with Mega Furniture, there are several buy now pay later options such as the likes of Grab, Hoolah and Rely!
6. Stylemaster 3-fold Rebond Mattress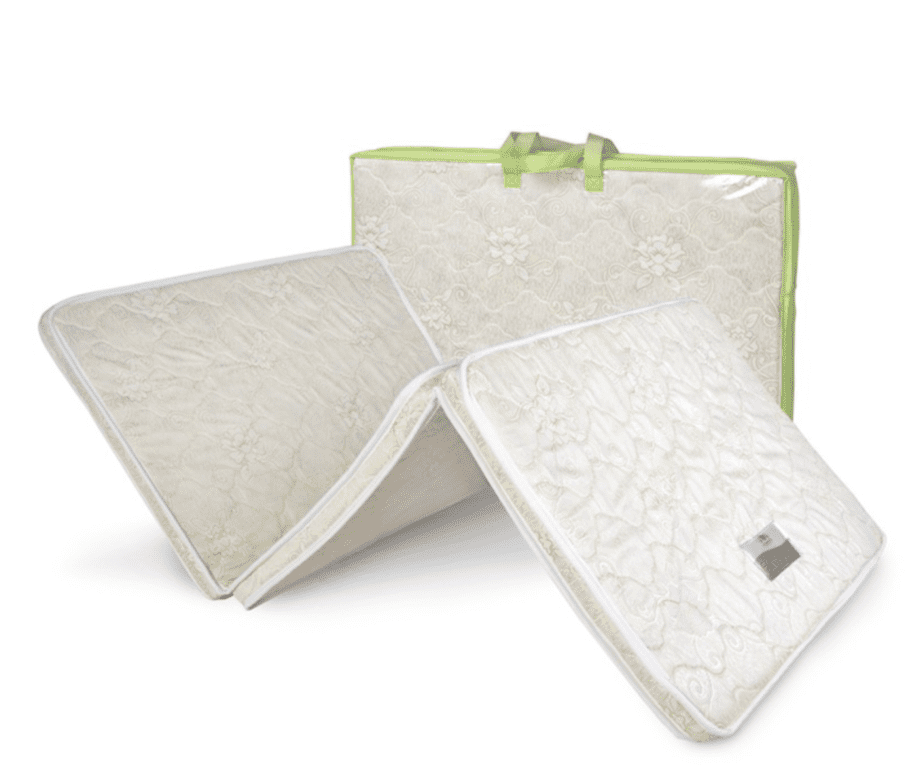 The 3-fold Rebond Mattress by Stylemaster features resilient foam for body support and also comes in two different measurements.
The firmness level varies by sizes so do opt for the bigger one (4″) if you're looking for one with medium-firm support! This mattress also comes in 2 different designs, with a basic white one or even a pink rose one!
7. Magic Koil 3 Fold Foam Mattress
Another product that can be found on online e-furniture site FortyTwo is that of Magic Koil's 3 Fold Foam Mattress which is a light and convenient piece, ideal for use during stay overs.
With a firmness level of 7/10, this extra firm mattress would be suitable for those who prefer more back support!
8. Dunlopillo 3 Fold Away Mattress
The Dunlopillo 3 Fold Away Mattress is definitely a top pick and the Dunlopillo brand is well-known for their comfortable products.
This medium firm mattress's quality pocketed spring interior provides Dunlopillo's signature contoured support comfort, akin to sleeping on an actual bed! If you have a little more budget for a foldable mattress, this product might be one of your top considerations!
9. VIRO Lion Foam Single 3" Foldable Mattress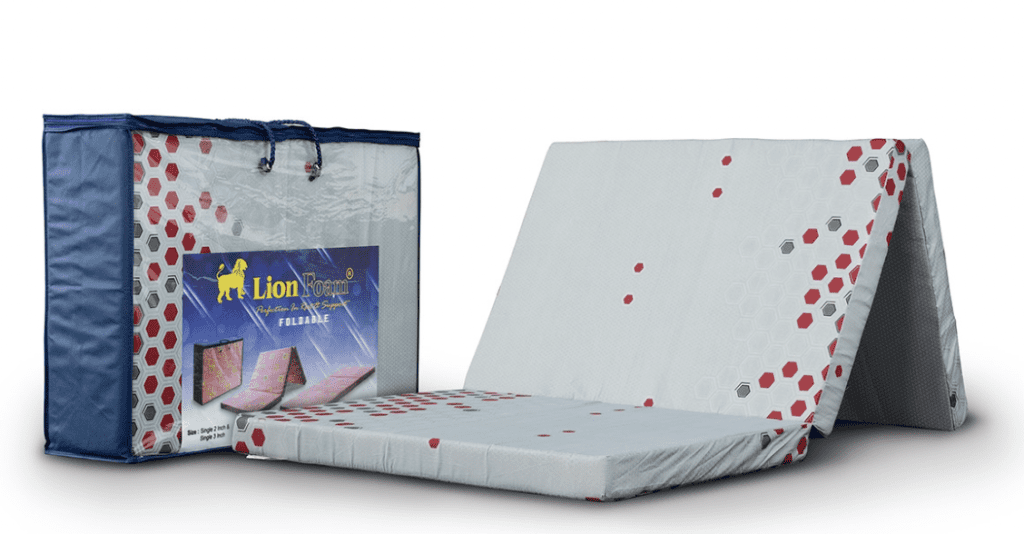 If you have a preference for soft mattresses, the VIRO Lion Foam Single 3" Foldable Mattress has a firmness level of 2/10, perfect for those that sleeps on their sides.
This mattress also comes in 4 different colours and is definitely a budget friendly one! There is also the option of paying in instalments with Hoolah, Grab and Rely when you buy through Mega Furniture.
10. Sleepynight Orthopaedic Foldable Mattress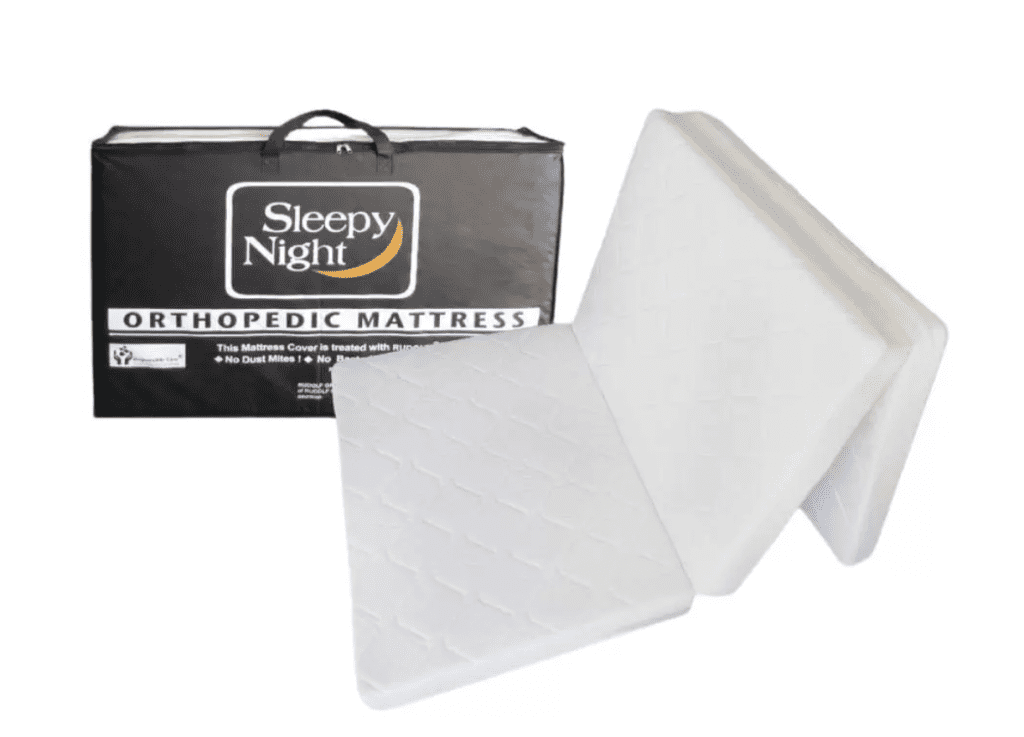 This mattress comes in various thickness and provides the necessary comfort with its high density foam. This medium firm mattress has a 100 nights free trial if you're unsatisfied.
JiJi Singapore retails this mattress and allows you to pay in monthly instalments when you use Atome.
Conclusion
Do you have any reviews and comments to share regarding our choices for the best foldable mattress in Singapore to save space in the house? While SBO is committed to supporting our local businesses, we welcome any feedback and anonymous sharing regarding your experience with the above-listed.
Just like with most other things, after getting the right mattress for you, you should clean and maintain it well, so that you'll be able to get the most number of years out of it. Check out our suggestions for local companies that offer mattress cleaning.
We hope that this guide will be useful in helping you to make a better decision when it comes to having a well supported back and contribute towards a restful.
Featured Image by Ty Carlson on Unsplash
Explore More Content