10 Best Carpenters in Singapore for Quality and Affordable Furniture [2023]
Find the best carpenters in Singapore to get quality and affordable furniture for your home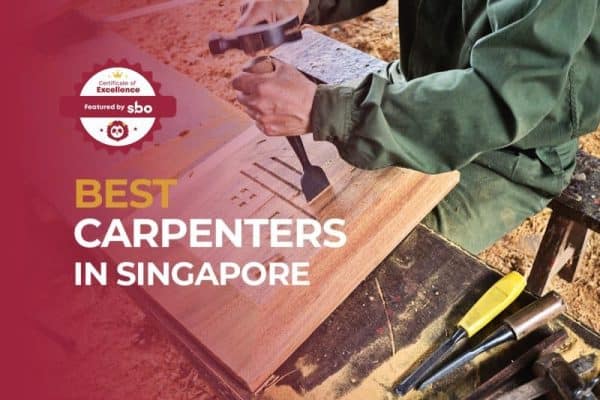 Want to get furnitures for your home that is affordable and long-lasting? If your answer is yes, then you can get help from the best carpenters in Singapore.
With the best carpenters in Singapore, you have the full autonomy to decide how you want your furniture to be made. They have the expertise to fulfill your every need and delivering the finished product at the fastest time possible.
In this post, we've gathered all the necessary details including unravelling reviews and testimonials to derive a list of the 10 best carpenters in Singapore for quality and affordable furnitures.
1. Tan Carpenters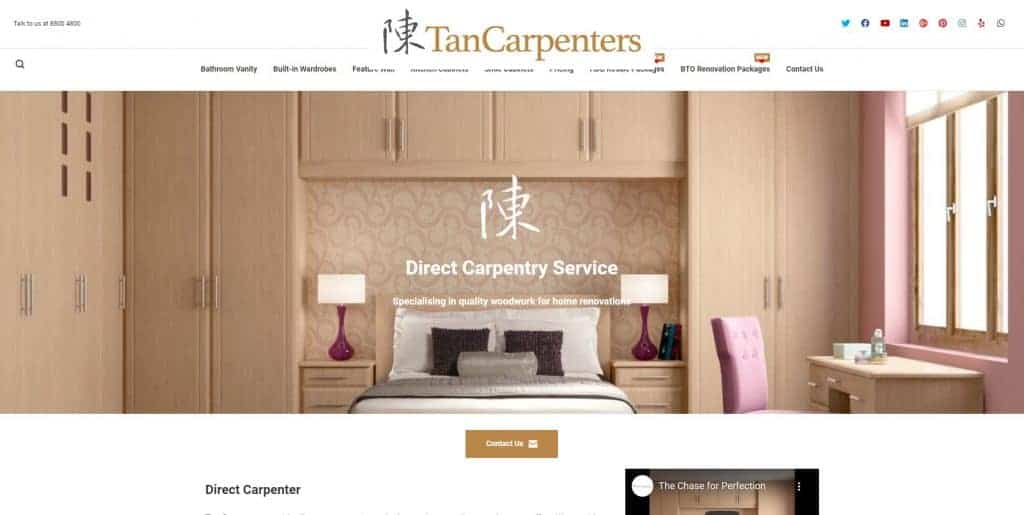 Tan Carpenters provide all forms of carpentry services for home and office. They take ownership of your full renovation needs by helping your design and renovate your space based on your request. Customers can be assured that carpenters have all necessary tools to produce quality work for them.
Tan Carpenters help customers to design and manufacture their ideal furniture for their dream home. These include bathroom vanity, platform bed, shoe cabinet, built-in wardrobe, feature wall and kitchen cabinet.
If you are looking to meet your renovation needs, Tan Carpenter offers full renovation packages for both HDB resale and BTO.
Carpentry works begin at S$20 either per foot run or square feet.
2. Singapore Carpentry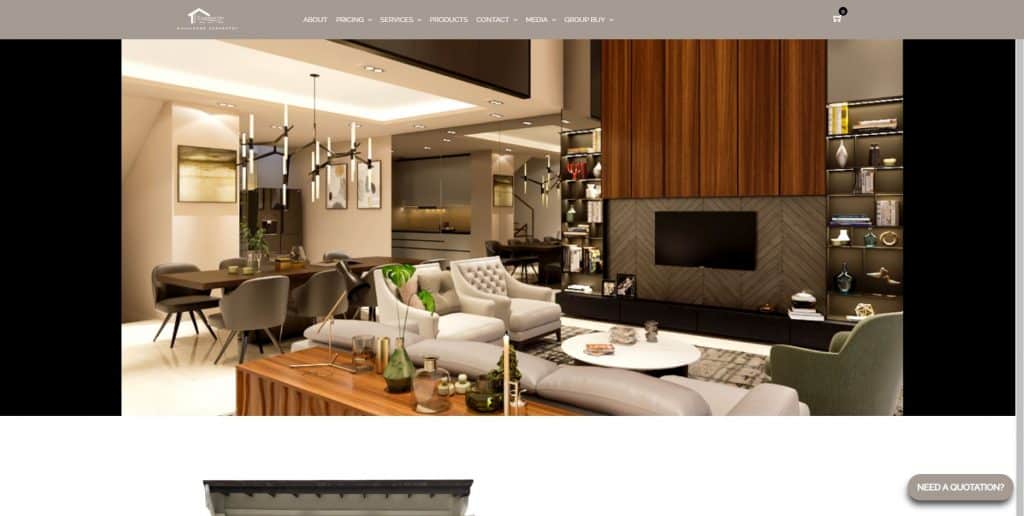 Singapore Carpentry is one of Singapore's leading carpentry companies. With a combined factory, office and showroom space of more than 50,000 square feet that is filled with over 30 experienced carpenters, you can be assured that your need for quality and affordable custom-made carpentry will be met with efficiency.
Other than the standard carpentry service, Singapore Carpentry offers an extensive range of services such as interior design as well as Design & Build.
Their commitment to quality, efficiency and cost-effectiveness has earned them a number of awards such as Hometrust in 2020.
3. JS Carpentry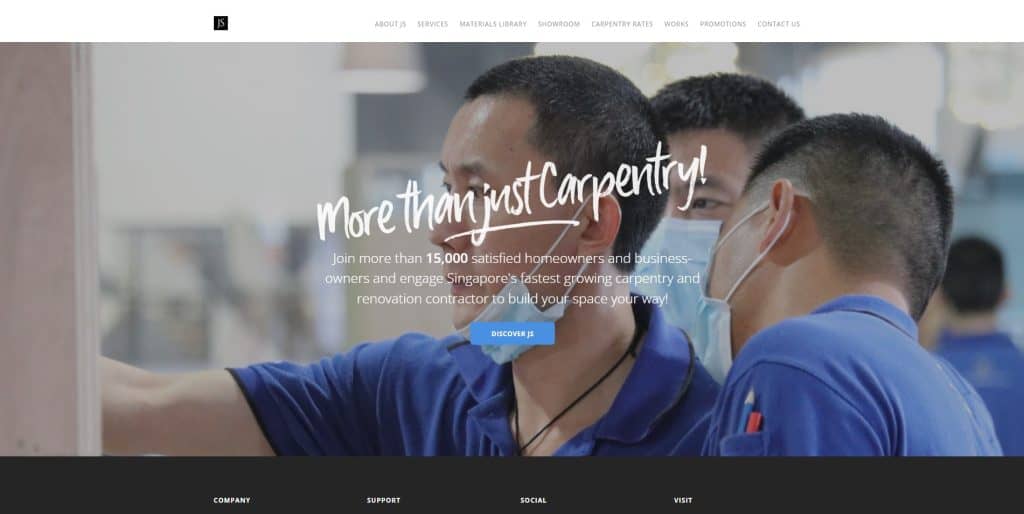 With over 70 years of experience, JS Carpentry has provided services based on their customers' desire for good workmanship, sincere service, fair pricing, and respect for your home, time and money. They are also an HDB Licensed Renovation Contractor.
Besides providing carpentry services, they also provide renovation works for their customers such as haulage, demolition, false ceiling, electrical, tiling, laminated flooring, timber flooring and painting.
With every work done by them, you get a 3 year warranty that will have you covered.
4. Cheong Cheng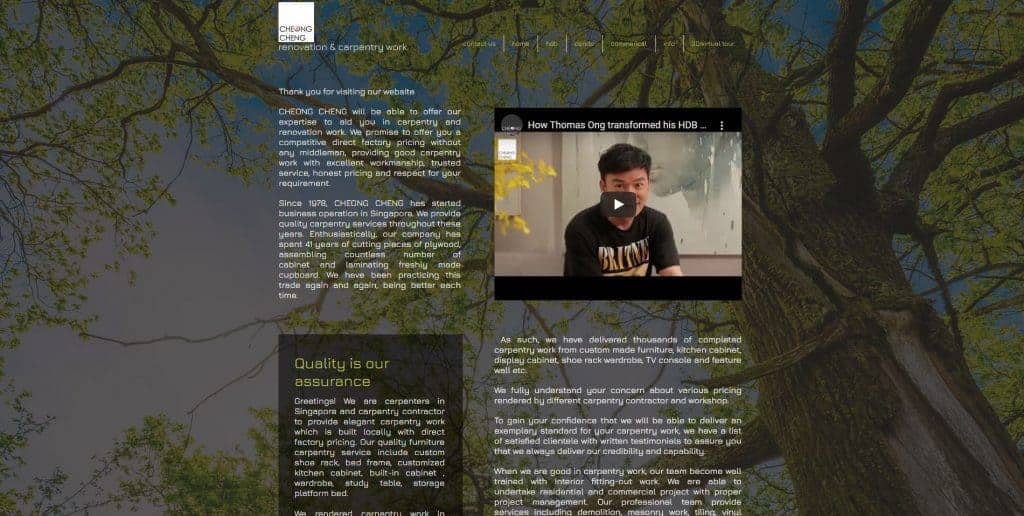 Founded in 1978, Cheong Cheng provides quality and elegant carpentry work which is built locally with direct factory pricing.
Quality furniture built by them include custom shoe rack, bed frame, customised kitchen cabinet, built-in cabinet, wardrobe, study table and storage platform bed.
They offer a full range of services which allow them to walk through with their clients the journey of building their dream home. This includes furniture layout plan, 3D perspective drawings, designer concepts & colour theme with a material proposal, design consultation & project management as well as site management & inspection.
Cheong Cheng also offers interior design and renovation works for commercial and residential (HDB and Condo) settings.
5. Heng Lai Carpentry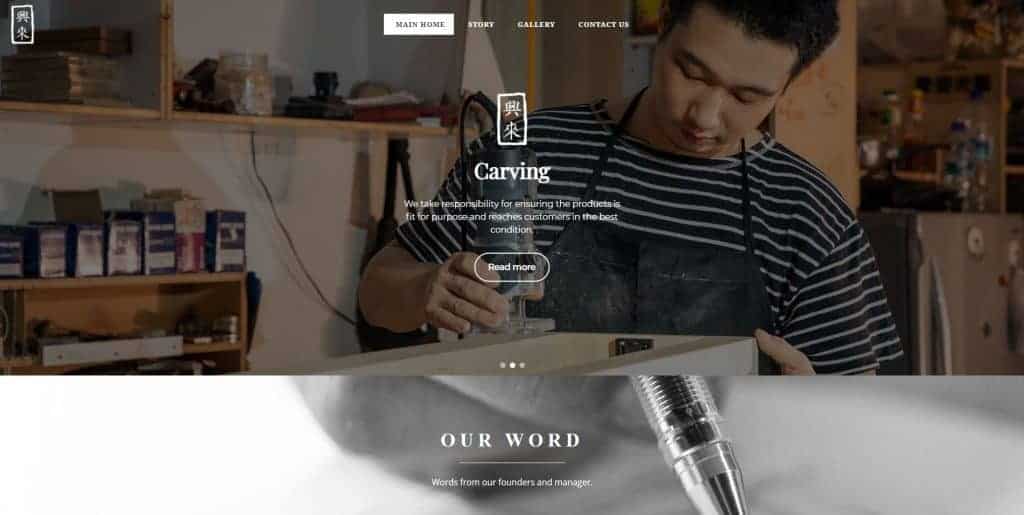 Established in 1997, Heng Lai Carpentry has gained greater reliability across residential and commercial sectors. Their endless commitment to provide the best service by turning their customers' requirement into quality products have contributed to that.
They specialize in making customised furniture such as kitchen cabinets, wardrobes, shoe cabinets, bookshelves, TV consoles and study tables that can fit in with the space and design concepts of residential and commercial spaces.
All these are done with an integrated design and manufacturing process.
6. Soon Teck Woodworks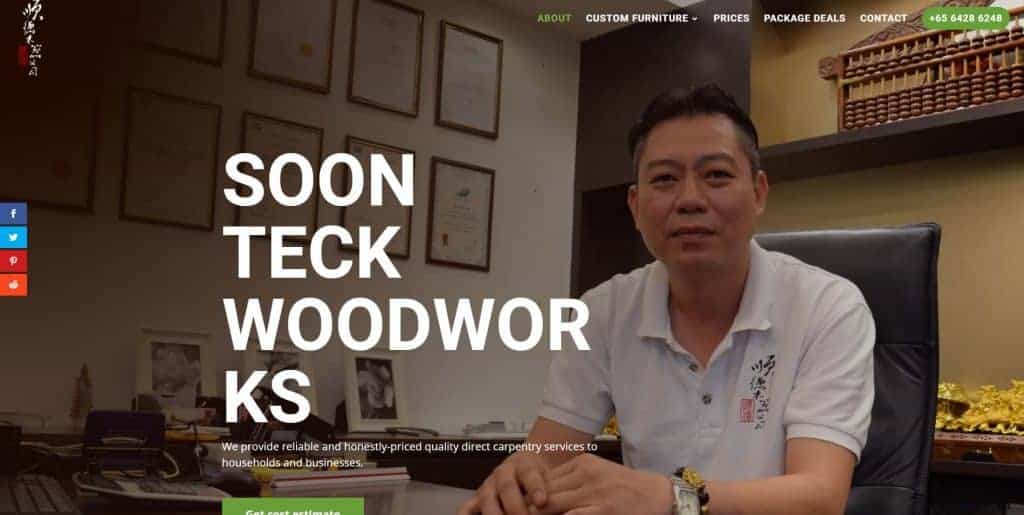 Founded by Lwi Thong Yik, with experience in the renovation business and the specialisation of carpentry services for over 30 years, Soon Teck Woodworks seeks to provide reliable and quality direct carpentry services that are priced transparently to residential and commercial clients.
They make quality customised furnitures such as counters, kitchen cabinets, TV consoles, beds, feature walls and wardrobes. These furnitures are offered at direct-factory pricing which can help their clients to save money. Not to mention that their products come with a 1-year warranty.
Don't miss out the promotional packages they offer as well!
7. Renovaid Team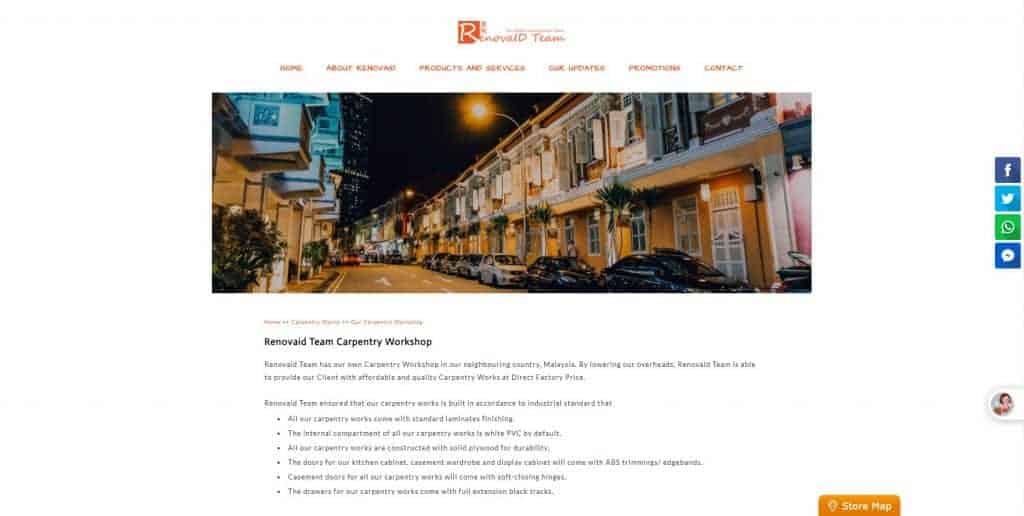 Established in 2014, Renovaid Team has emerged as one of Singapore's leading doors and windows specialist and home improvement team.
They have their very own carpentry workshop that provides you with quality and affordable carpentry works. All of their carpenters have at least 15 years of carpentry works and installation. Their completed carpentry works include kitchen cabinets, feature wall and TV console as well as shoe/display cabinets in HDB BTO and Resale Flats.
8. A1 Handyman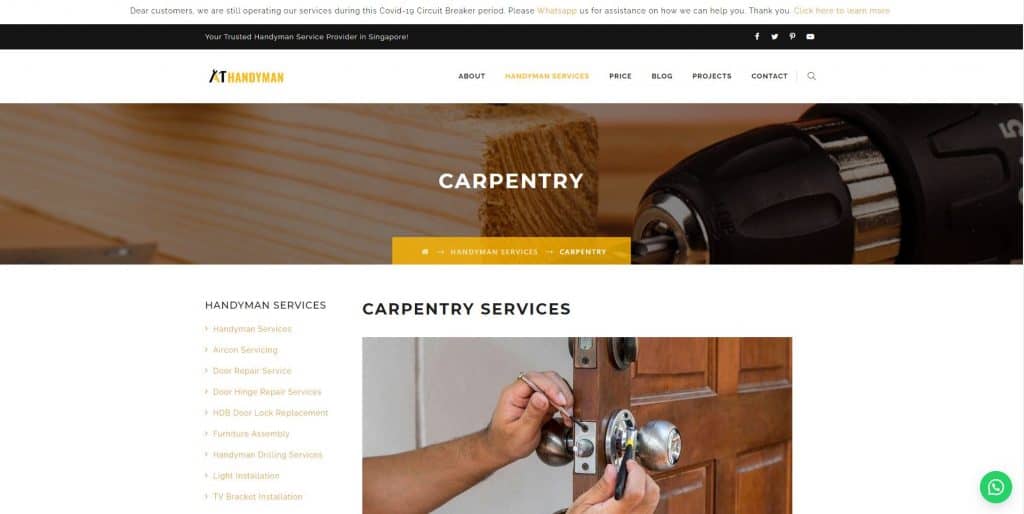 With over 10 years of experience, A1 Handyman Singapore provides quality and reliable handyman services that is assured to deliver satisfactory and durable solutions to tackle any household issues.
With their carpentry services, you can be assured of a satisfactory and pleasant experience. All carpentry works are carried out by licensed and experienced carpentry. No hidden costs are included when you pay for the service.
They provide carpentry services such as door installation/repair/replacement works, furniture varnishing and repairs as well as shelf installation works at reasonable prices.
9. Joydom Engineering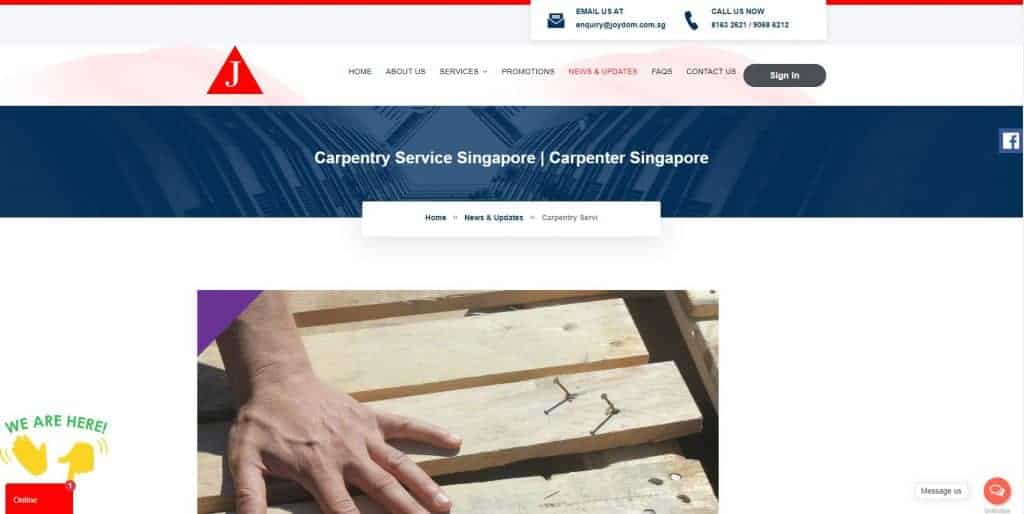 Joydom Engineering is your trusted one-stop solution for a wide range of handyman services including carpentry works.
With a vast experience of handling numerous projects from small to large carpentry needs, our skilled carpenters in Singapore can handle bulk carpentry works and complete them at the quickest time possible.
Carpentry services that they provide include supplying, installation, assemble and replacement of furniture, wood varnishing as well shelf and furniture customisation.
10. Teck Lee Carpenters
Teck Lee Carpenters provide carpentry services for residential and commercial customers with a meticulous approach to their woodwork designs.
All furnitures and cabinetry produced by them are made using high-quality plywood and hardware. Having over 30 years of experience in carpentry, Teck Lee is able to provide the expertise to make long-lasting furnitures that suit the requirements of their clients.
Conclusion
Do you have any reviews and comments to share regarding our choices for the best carpenters in Singapore?
While SBO is committed to supporting our local businesses, we welcome any feedback and anonymous sharing regarding your experience with the listed carpenters in Singapore.
We hope that this guide will be useful in helping you to make an informed decision when it comes to finding the best carpenters in Singapore.
Explore More Content