9 Best Rubber Stamp Makers in Singapore For Companies [2023]
If you're considering where to get good quality rubber stamps, we've compiled a list of the 10 Best Rubber Stamp Maker in Singapore for you!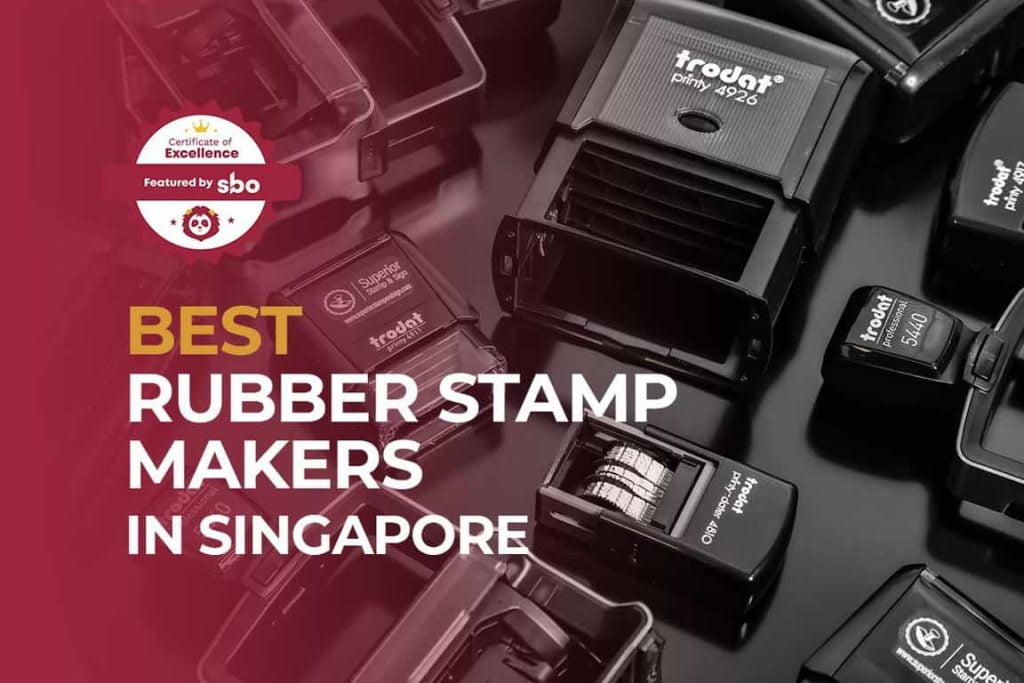 After setting up your own company, the next thing you have to think about is probably the need to get a company stamp or commonly known as a rubber stamp/chop.
If you're considering where to get good quality rubber stamps, we've compiled a list of the 10 Best Rubber Stamp Makers in Singapore for you!
Uses of Rubber Stamps for Companies
Rubber stamps for business commonly show an address, corporate logo and business registration number. Some stamps also have movable parts that allow the user to adjust the date or the wording of the stamp. They are used to date incoming mail, as well as to denote special handling for documents.
In some countries, it is common practice for formal documents such as contracts to be rubber-stamped over the signature as additional evidence of authenticity. The objective is to authenticate the contracts, prevent forging, and increase efficiency as company executives do not have to sign individual company documents separately.
1. HWP Stamps & Printing

HWP Stamps & Printing specialize in Pre-Inked Stamps, Self-Inking Rubber Stamps, Non-Inked Rubber Stamps, Dater Stamps, and many other related products. In addition, they provide "Express Service" for Pre-Inked Stamps!
With their latest development in making rubber stamps suitable for stamping ceramic items, they can satisfy all your requirements for stamps.
With a perfect rating, customers thank them for their prompt delivery and friendly service regardless of the amount spent. Check out some designs of their stamps here!
2. City Rubber Stamp Maker

Established in 1993, City Rubber Stamp Maker has close to 30 years of experience in stamp making. They provide various services, from rubber stamp making to big format posters and customized labels stickers.
Located just opposite our Singapore National Library, spotting the shop is not a problem! If you happen to be in its vicinity, do head over to check out their beautifully crafted stamps that could help to seal the deals of your company!
3. Singapore Rubber Stamp Maker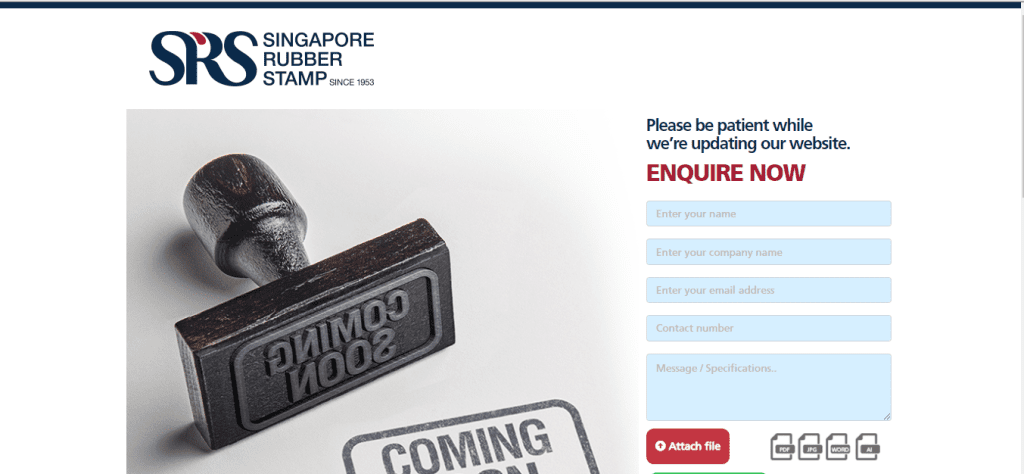 Singapore Rubber Stamp Maker is a one-stop stamp maker that provides easy online ordering of stamps. With a variety of rectangle text stamps, round text stamps, self-inking stamps, pocket-size stamps, clothing stamps, company seals, give them a call or fax them to place your orders!
Reviews have also complimented their responsive customer service via email, making their transactions a smooth and pleasant one.
4. Rubber Stamps Online Singapore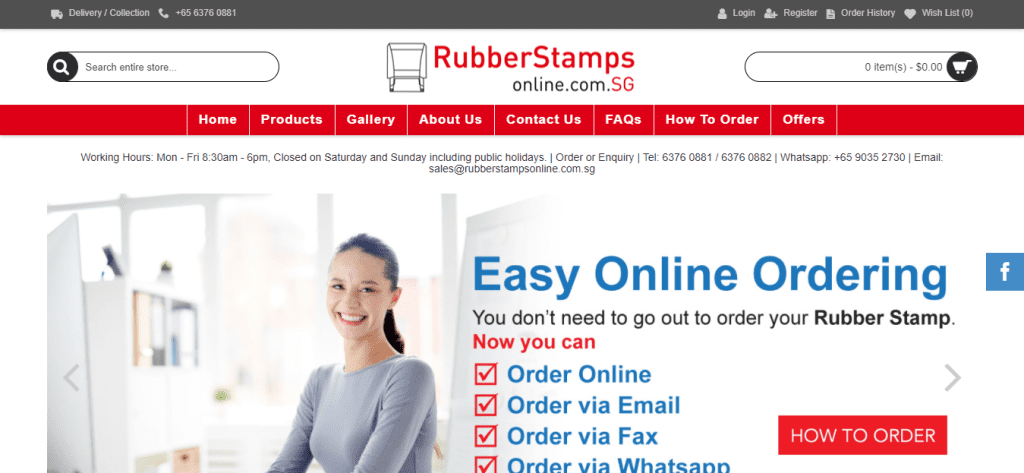 "We Only Use The Best Material For Our Rubber Stamps"
At Rubber Stamps Online, their mission is to leverage the latest technology and machinery to provide you with the highest quality custom-made self-inking stamps. Using materials imported from Austria and being the only company in Singapore that produces the rubber die using cutting-edge laser technology, they provide a lifetime guarantee for all our rubbers' die.
Instead of gel rubber stamps that are vulnerable to high temperatures (which may cause the stamps to dry out and warp, resulting in unclear impressions after slight usage), Rubber Stamps Online Singapore produces laser engraved rubber stamps that are extremely accurate and durable, regardless of its size. The imprints do not change even after using them for a long while.
5. Kiasu Printing & Rubber Stamp Maker (Singapore) Pte Ltd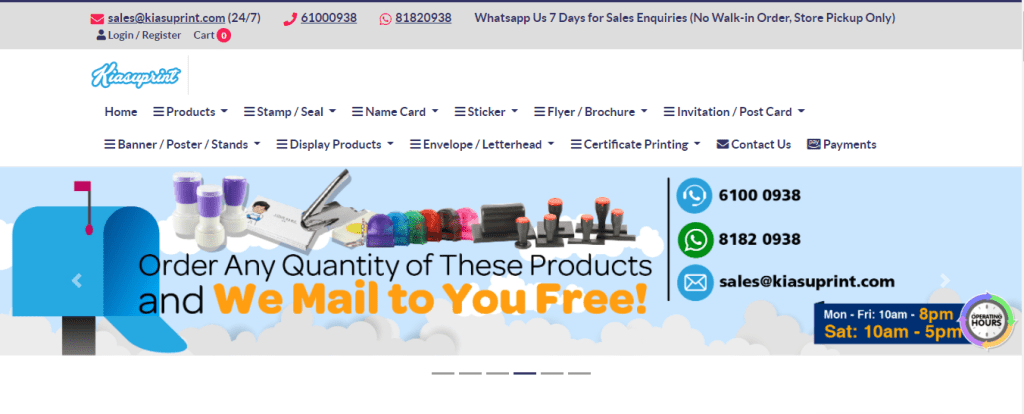 Get business necessities like letterhead, envelope printing, name card, sticker printing, flyer printing, and more with the help of Kiasu Printing & Rubber Stamp Maker (Singapore) Pte Ltd, which offers quality printing services in Singapore at budget-friendly pricing rates such as business card.
You can expect quite a sizable range of printable material options to choose from, flexible shipping delivery options, and short turnaround times when you choose to customize them here. It is no surprise that their service earned over a hundred positive reviews online!
6. Express Rubber Stamp & Print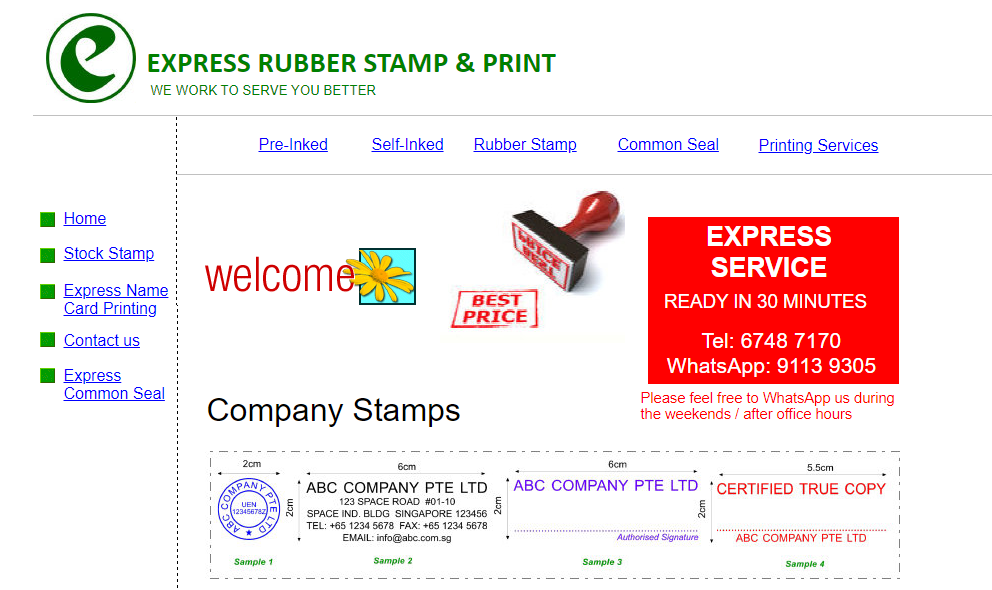 Express Rubber Stamp & Print has been in the stamp-making and printing business since 2000. They are a specialist manufacturer of pre-Inked and self-Inked stamps, rubber stamps, and common seals.
Printing name cards, forms, letterheads, vouchers, and official receipts on digital and offset platforms, they provide a wide range of high-quality stamps to cater to business and personal users.
Check them out and consider them for your subsequent stamp making!
7. Excellent Stamp Pte Ltd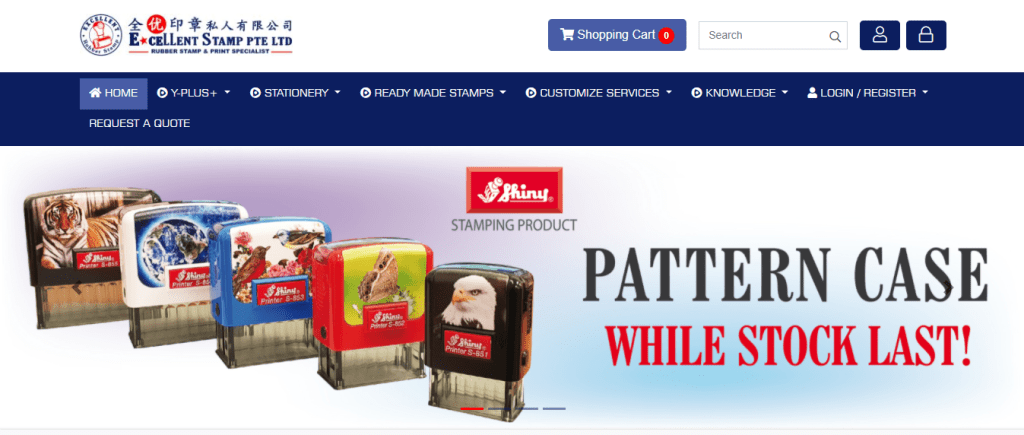 Excellent Stamp Pte Ltd provide ready-made stamps of different shapes and sizes. Customised stamps are also available and they are customisable down to their cases!
Wanting to get some cute stationeries for your child, Excellent Stamp got you covered too! Besides satisfying all your stamp needs, they also have sell stationeries such as colour pencils, colour pens, crayons, etc.
8. Dura Chops Pte Ltd (Geylang East Blk 1014)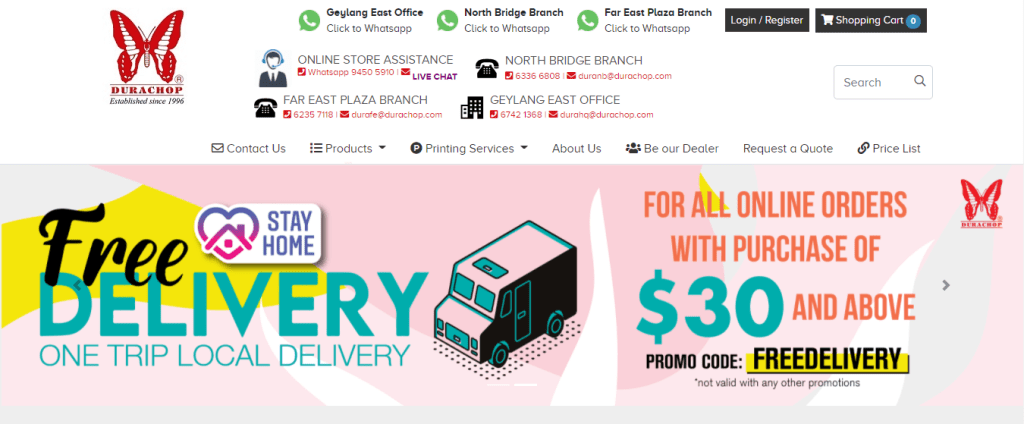 Established in 1996, Dura Chops Pte Ltd opened its first retail branch in Singapore at Far East Plaza and continued to grow with the grand opening of the North Bridge Rd branch in early 2001. Since 2004, Dura Chops is actively participating in Trade Shows & Exhibitions to showcase innovation & work-efficient products to meet today's demands.
Today with over 20 years of experience, Dura Chops is the region's leading customized rubber stamps maker with 3 offices and over 250 dealers islandwide in Singapore.
Their strive for excellence goes beyond being a supplier of all kinds of customized rubber stamps, common seals, and many other stamping-related products.
They invested in high-tech equipment to provide on-demand digital printing with fast turnaround time and a goal to provide the best product & friendliest service to serve their customer better.
9. A E Stamp Pte Ltd
A E Stamp is the biggest custom-made rubber stamp maker and distributor in ASEAN. They sell standard rubber stamps as well as custom-made rubber stamps, offering a wide variety of ink colours, sizes & rubber stamp types for selection. Emphasizing the quality of their rubber stamp, they ensure that all of their rubber stamps create a super sharp impression.
Being the pioneer in pre-inked gel stamps, they offer a wide range of products such as rubber stamps, pre-inked stamps, self-inking stamps, gel stamps, wax seal stamps, name cards, name tags, button badges, die-cut stickers, and door sign in Singapore.
Conclusion
We hope that this article would be useful for those who are looking for quality rubber stamps and SBO welcomes any feedback that you have with regards to our articles!
Looking for ways to increase exposure for your businesses? Check out the 10 Best Advertising Agency in Singapore to attract more customers.
Featured Image by Taylor R on Unsplash
Explore More Content