11 Best Idea for Corporate Gifts in Singapore to Improve "Present" Work Relationships [2023]
Here are some ideas for corporate gifts in Singapore to have a better impression.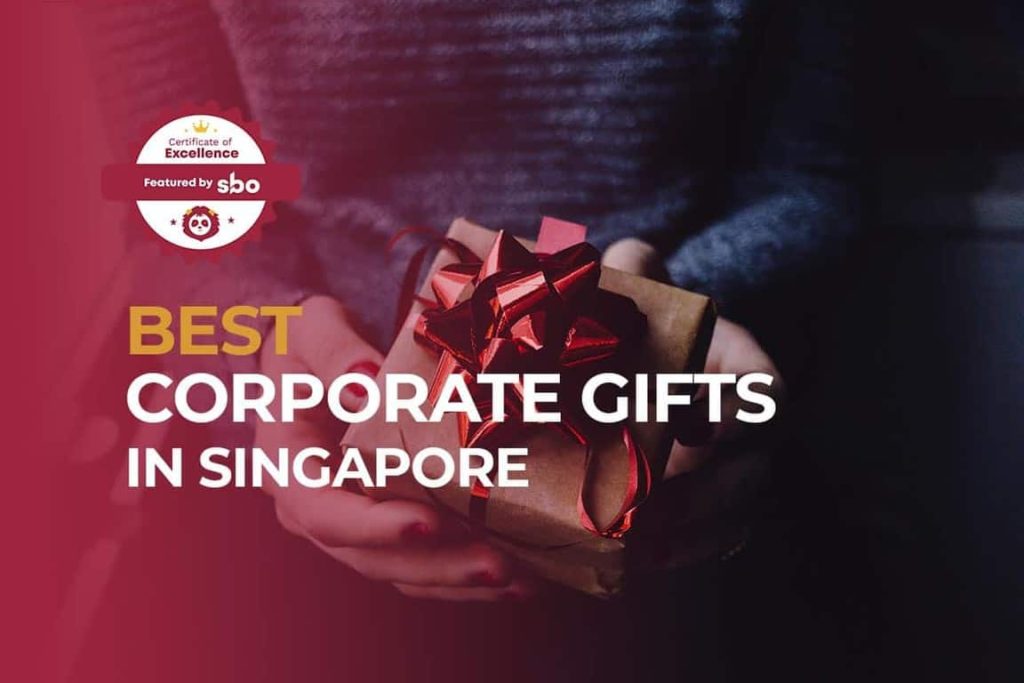 When we talk about the working world, it can be described as tiring, boring, cynical or bleak. Or maybe more than one of the above. After all, it teaches us the hard way that sometimes things don't go our way, and all we can do is move on. But there is something that can cheer us up even in the gloomiest of times, even if it is temporary: a gift.
When it comes to special occasions, some companies do give gifts to customers and employees. For employees, it's to up their morals and for customers, it's a great marketing strategy, thanks to the opportunities for a new patron and how cost-effective it is.
Corporate gifting is a reliable method for businesses to run in Singapore. Because of this, many corporate gift suppliers benefit because they are relied upon for quality gifts. A few questions remain: Where should they get the best corporate gifts? Which gifts are the best to give? Fear not, we will cover these questions in 11 Best Idea for Corporate Gifts in Singapore.
1. Amphasis Design Pte. Ltd.

An established gift company in Singapore, Amphasis Design Pte Ltd introduces a collection of different types of gifts. Whether you are looking for the trendy and expensive gift, premium gifts, promotional gift or gifts for huge giveaways accompanied with renowned services, they have it all. Unlike some suppliers, they have the full set of facilities. This includes sourcing, printing and designing.
They have also devoted their time to developing their website in order to give you the full list of what they have to offer. Whether you want something simple and affordable or something that is branded and done by the best printing services, there is sure to be something that will accommodate your taste and budget perfectly. Otherwise, you can tell them your requirements and they will take care of it.
2. Nanyang Gifts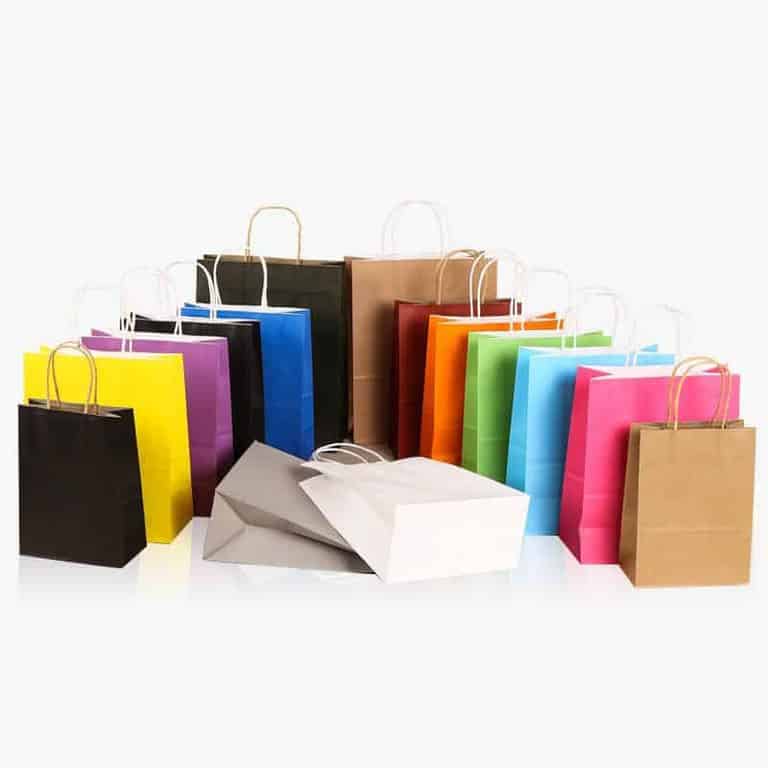 Nanyang Gifts is a possible one-stop supplier for every single one of your promotional and corporate gifting need. Whether it's for a marketing campaign or just a gift to say thanks, finding the ideal gift will be a walk in the park with Nanyang Gifts. They are known to respond to clients' requirements with high-quality products, based on the latest trends and ideas. Nanyang Gifts even offers customisation services, allowing you to add your own brand and company logo to the gift to personalise it.
Nanyang gifts offers a unique selection of personalised gifts and merchandises that are carefully crafted with purpose. As they make sure that their products do meet the international standards before selling, it not only will create a lasting great impression to those who receive a gift from their brand, it also means you as the buyer will get more than what you have paid for. If you wish to go the extra mile, they also offer gifts packing and delivery services.
3. Aquaholic Gifts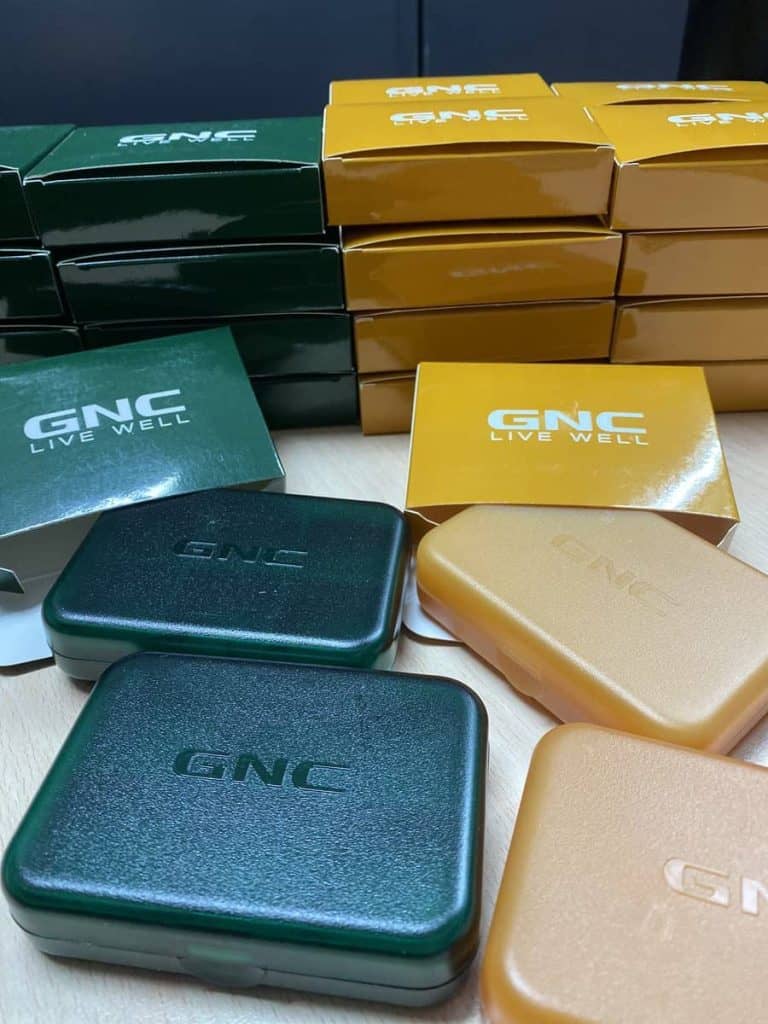 Tired of the conventional, bought off the shelves gifts? Want something that goes beyond the normal in Singapore? Well, Aquaholic Gifts may just be the answer to that dilemma of yours. Nothing beats something that will constantly remind clients of your company or brand when it comes to advertising your brand. Aquaholic Gifts will help in choosing the correct promotional item for your chosen target audience to ensure your gifts will be kept.
With experience in merchandise products towards brands such as Resorts World Sentosa, their corporate products have been proven to be one of the best in Singapore. Whether you aim for brand awareness, new sales or get people curious about the brand, they have just the promotional gift for the best impact. They may even have the unique gift idea for the minority requests. Some of their products include lifestyle-related gifts, gadgets, travel gifts, funky gifts, bags and even leather gifts.
4. TJ Products and Technology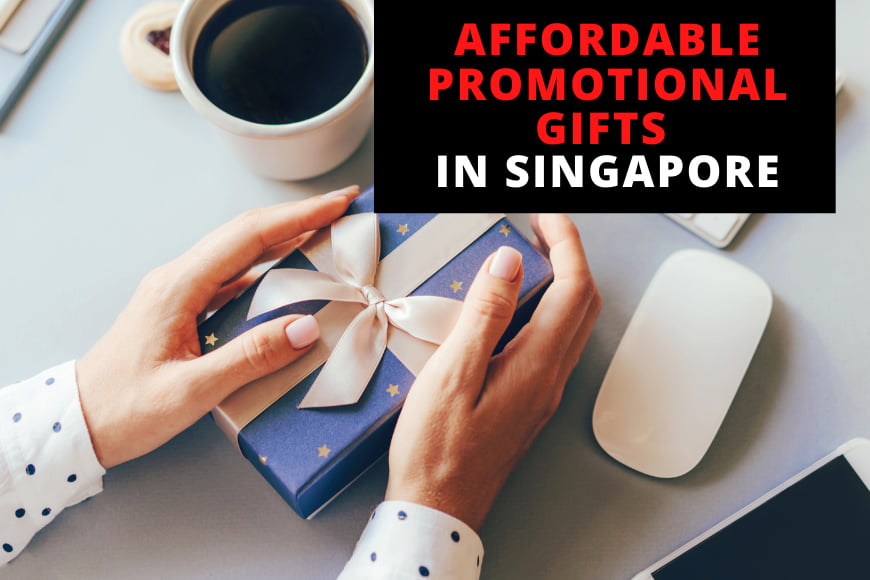 TJ Products and Technology has over 15 years of experience with a stellar reputation based on our affordability, reliability and service quality. When it comes to customized gifts, we are the undisputed leader. Our company has worked with large MNCs as well as SMEs. We provide cheap, promotional presents that are ideal for your advertising campaign, seminar or corporate dinner.

No matter what kind of promotional gift you seek to support your business, we have a premium array to serve your every need. We have an exclusive collection of specialty products such as awards, apparel, lifestyle and travel items, as well as leather accessories.

We also offer IT gadgets that are indispensable in the modern digital age. Be it writing instruments or desktop tools, we have a wide range of corporate gifts to choose from.

If you would like to find out more about our latest products, feel free to get in touch. Please don't hesitate to give us a call on (65) 6538 0331 today. Alternatively, you can email our company at [email protected] or fill out our online contact forms, and we will get back to you as soon as possible.
5. Global Asia Printings: Singapore Corporate Gifts Supplier | Lanyard & T-Shirt Printing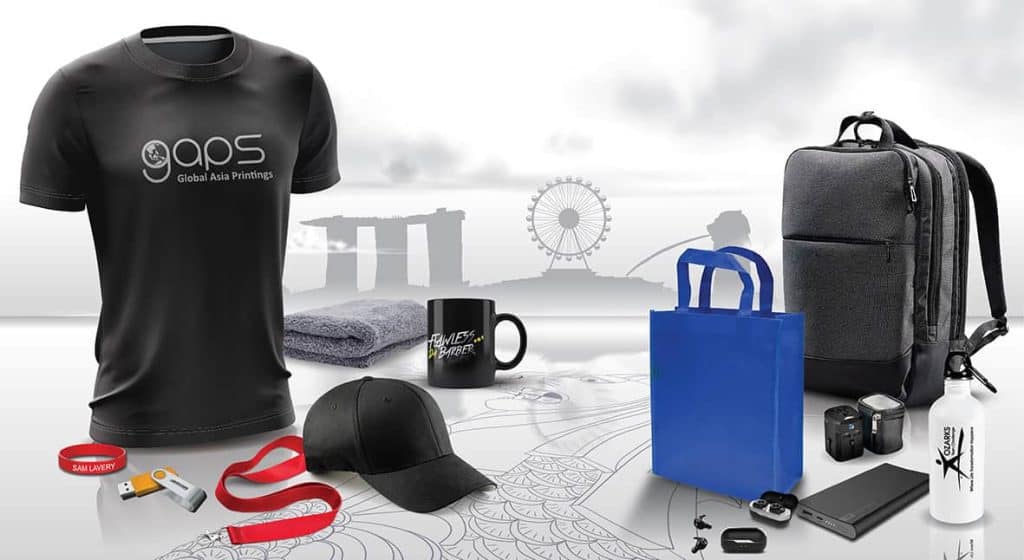 If you are looking for customised items such as print T-shirts to show the company spirit, this is the perfect corporate gift shop for you! While Global Asia Printings (GAPS) do have several gift products on sale such as stationery, lanyard
keychain, USB Thumb drive, and many more, their specialisation lies in helping customers to source, design, and customise their very own T-shirts!
So why buy the shirts off the rack when you can get the others something interesting, and out of your own imagination? Why not make something where you can be the mastermind behind the design and art that the others would wear? You can even choose a thing such as the type of fabric, the colours of the design, and the type of printing method for a masterpiece.
6. DC9 Gifts Pte Ltd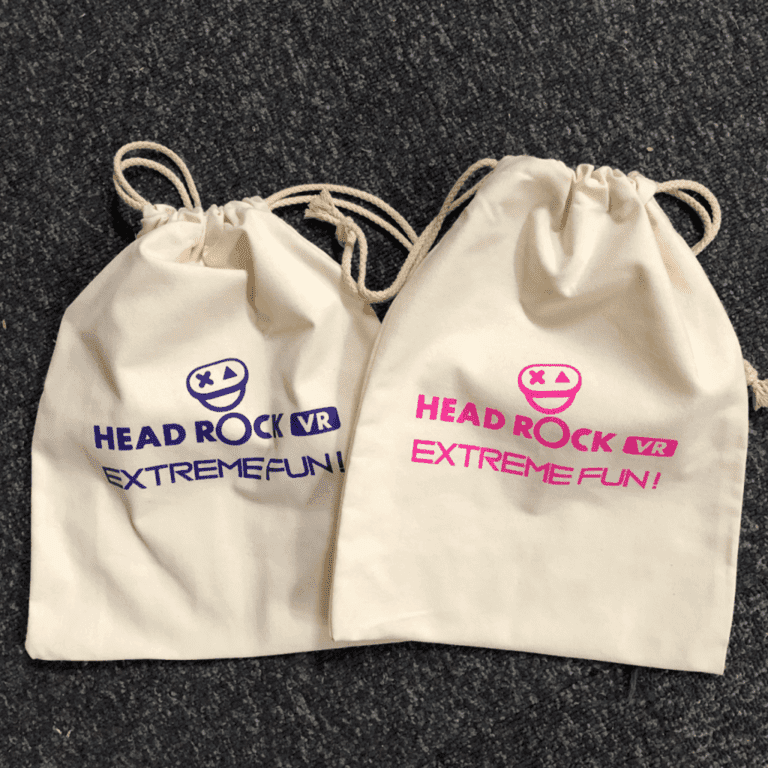 Whether you want USB flash drives, personalised water bottles, custom printing for T-Shirts, notebooks, or recycled bags, DC9 Gifts Pte Ltd has it all. They have a strong commitment towards delivering innovative products promptly and managing effective costs. They take customers' interests and goals as their own, motivated by the feedback given by customers regarding their products.
They believe in working together with the customers as a team when it comes to their products as a long-term objective in order to achieve new heights and benefit from each other. So if you want a gift that is personally tailored to you or are in need of a gift that will meet even the tiniest requirement, you may want to consider checking out their stock.
7. VivoPress Corporation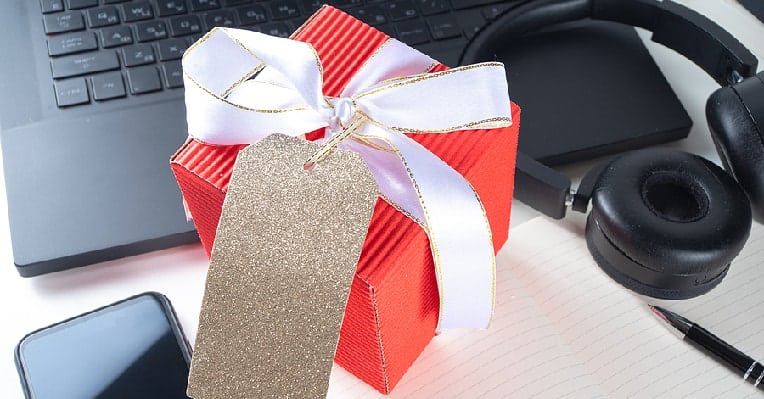 Do you ever wish for a unique packaging to contain the awesome gift you may have? Well, Vivopress has got you covered! Not only do they specialise in producing unique customised gift products at reasonable prices, but they also handle the design for the packaging in order to make that impression to the customers when it comes to gifting. Their aim? They want to help customers to give the right vibes they had in mind, whether it is for a business partner, client, or an employee.
Best part, they can tailor it to align with your brand easily. Fundamentally speaking, the packaging they tailor to your brand can be used to advertise and create brand awareness, if you so wish to. As the supplier, they are more than happy to help out through realistic and creative ideas.
8. Corporate Gifts Singapore – Switts Group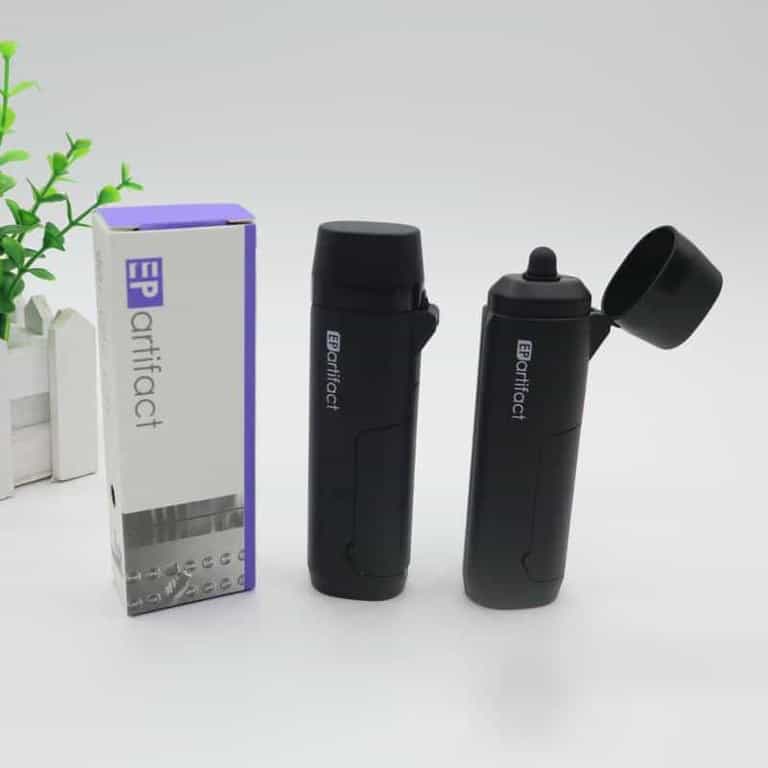 Offers a wide selection of over a thousand customisable products, Switts Group offers anything that will meet functional and aesthetic requirements or the goal of enhancing your company image. Having products such as customised notebooks among their stock, they will work with you to create unique corporate gift ideas to maximise your company investment's returns that is spent towards the gifts.
Besides corporate gifting, Switts Group is also good at event planning, conceptualisation, creating and giving solutions. So, if you want to host unique and interesting event and have giveaways, then this company is more than happy to work with you to execute a quality event based on your wants. They'll also bring along creative gifts that will meet your need and works.
9. Gift Market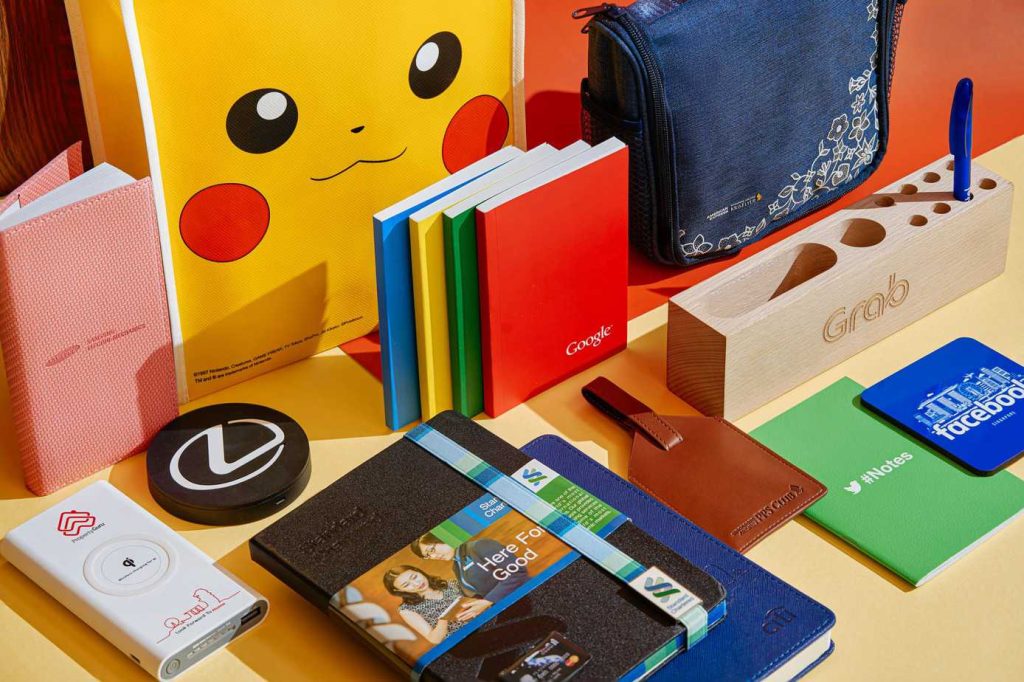 If you are looking to gift something non-perishable such as shirts, notebooks or pens, then Gift Market is the store to go to! Established in 2013 by three co-founders, Gift Market's area of specialisation is to source for branded corporate gifts for clients all around Singapore. Their aim for doing so is to help businesses establish a relationship of sorts with customers and partners through meaningful gifts.
Believing that they should fulfill customer's constantly changing needs with creative products and solutions, they have provided many clients with a personalised and efficient experience in corporate gifting. Some of the clients include Singapore Airlines, Facebook (Singapore), Google Inc, autonomous universities such as NUS & NTU, and many more.
10. Axxel Marketing Pte Ltd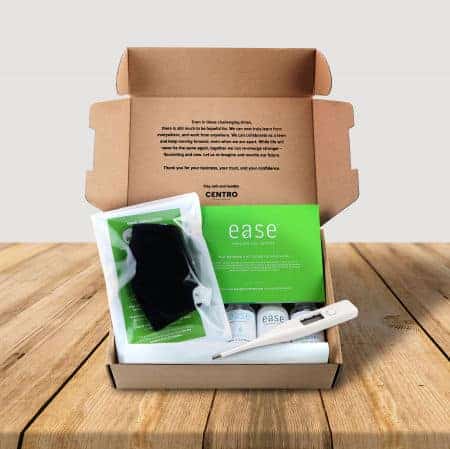 Established in 1993, Axxel Marketing Pte Ltd is an award-winning corporate gifts and premiums company who offers the full set of services when it comes to corporate gifting. While they are located in Singapore, they have offices and distribution hubs in Malaysia and China. They even have connections in other Asian countries such as Philippines, Vietnam, Hong Kong, Thailand and Indonesia.
Consisting of the most accomplished professionals in the gifting industry, they have provided solutions that help develop emotional connections with clients and give results to over 3,000 brands all over the world. If you want something that will make a lasting, emotional impression on your customers, then consider the expertise that Axxel Marketing Pte Ltd can offer.
11. ILoveGifts.sg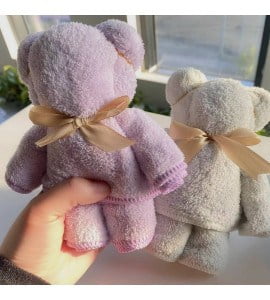 Whether you need a corporate gift for marketing, promotion, commemorative event or some other occasion, ilovegifts.sg has the perfect solution to them. They are known to provide an effective solution quickly when it comes to promotional item supply chain management. They are very hands-on when it comes to each of their projects, from product design and development to quality control and logistic.
They also offer a diversity of high-quality products for promotional purposes at a wholesale price, creating a solid reputation for themselves over time through their consistency. Having achieved their reputation as one of the best corporate gifts supplier in Singapore. they aim to maintain it by continuing to give better solutions for those looking for quality corporate gifts in Singapore.
Conclusion
What do you think of our choices regarding where to go for the best idea for corporate gifts in Singapore?
While SBO is committed to supporting our local businesses, that doesn't mean you cannot share any feedback or anonymous sharing with the listed corporate gift companies in Singapore. In fact, we welcome them!
We hope that this guide will be useful in helping you to make an informed decision when it comes to finding the best idea for corporate gifts.
Featured Image by freestocks on Unsplash
Explore More Content