10 Best Video Production Company in Singapore to Shoot Snazzy Videos [2023]
Time to make videos.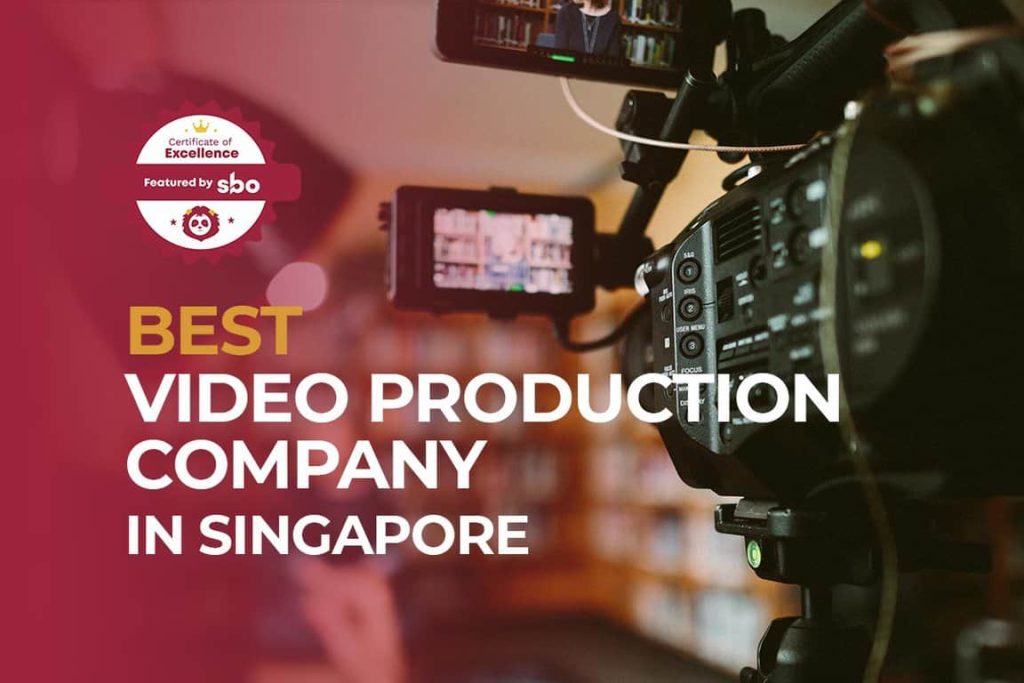 Online video is more popular than ever with Singaporeans watching eight hours, 42 minutes per week on average, higher than the global average of seven hours, 55 minutes per week.
With consumers homebound during the COVID-19 pandemic, video viewing in Singapore increased 14% compared to last year.
This is according to the "State of Online Video 2020," a report commissioned by Limelight Networks, Inc., to understand consumer perceptions and behaviors around online video.
Well, it looks like video consumption is here to stay.
Looking for a video production company in Singapore? In this post, we've compiled a list of the 10 best video production companies.
1. Big 3 Media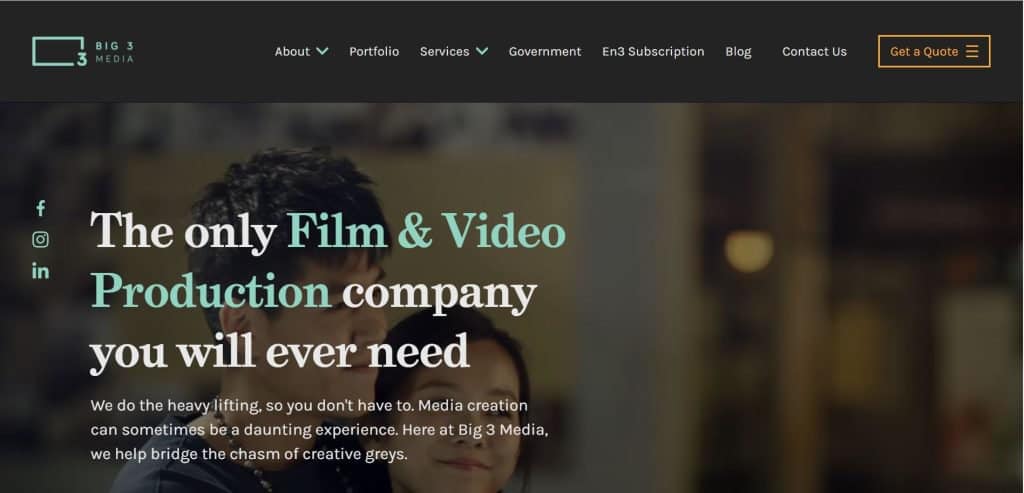 Big 3 Media was founded in 2008 in a bedroom primarily as a video production business.
Today, the video production company in Singapore comprises a group of media companies spanning across multiple media disciplines. They now have over 150 staff to date, spanning across four offices in Singapore, Malaysia, China and India.
They specialise in film and corporate video production. Here at Big 3 Media, they ensure that you are guided through every single step of the video production process.
From getting your storyboards and concepts ready to setting the foundation in pre-production, you can rest easy knowing that you're taken care of.
Whether you're looking for a corporate video, explainer video, branding video, animation video, web-series production, media post production or live streaming, the video production company in Singapore has got it all covered.
Reviews praise the video production company for their passionate employees who are very good at what they do. They constantly reinvent their production process keep in touch with latest media trends and technologies.
2. Aww Media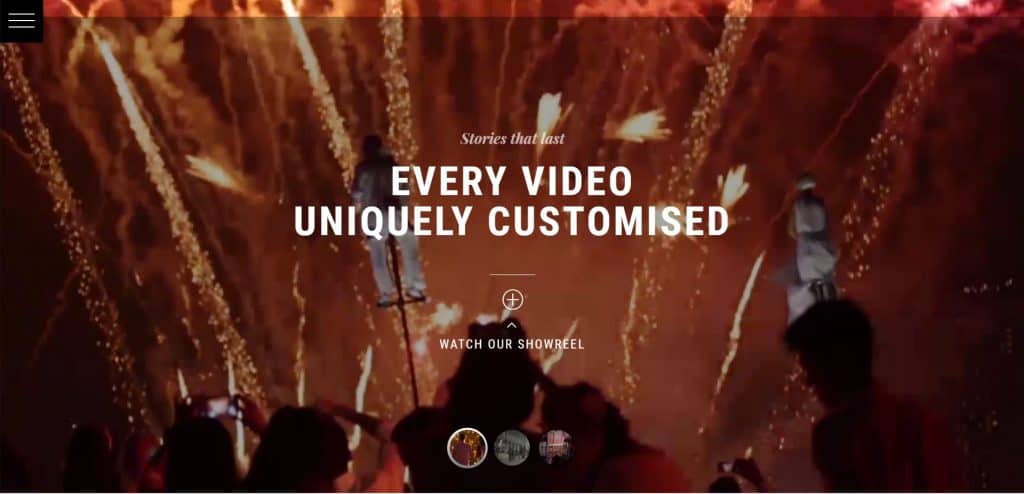 Aww Media is a boutique Singapore social media video production company that specialises in musically driven social media videos.
They help your brand reach out to your customers and achieve your business goals through aww-someness!
With more than eight years of experience in the industry, their clients include Disney, UNIQLO, A*STAR, American Express, Government Ministries, universities and more!
They are capable of handling the full range of production services from pre-production (storyboarding, scripting, talent management, location scouting) to production and post-production (video editing, transcribing, and colouring).
Their services span event videography, social media videos, corporate videos, 2D animation/motion graphics, customer testimonial/interview videos and more!
Reviews praise Aww Media for delivering the video within such a tight timeline. The whole videography project was smooth, and communication was clear right from the very beginning, say customers.
3. Rockstagvid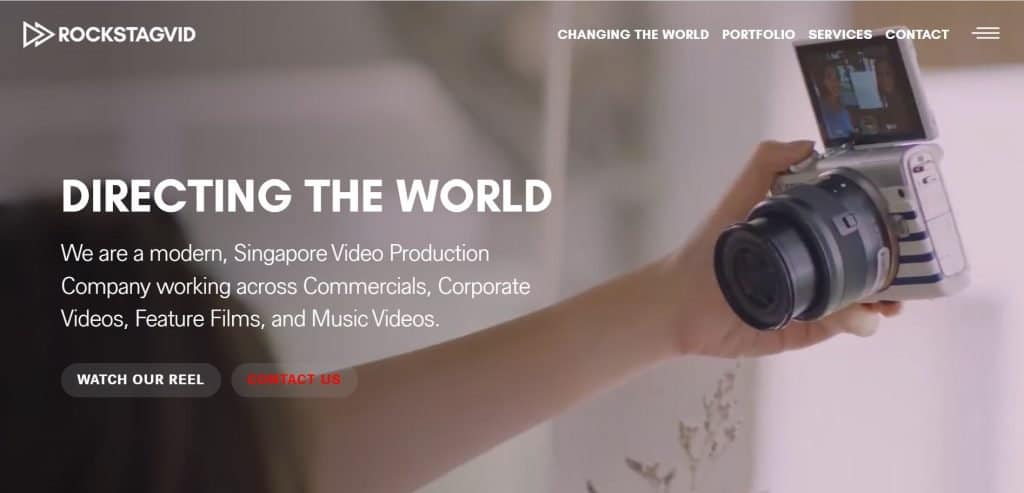 Rockstagvid is a Singaporean video production company that specialises in the production of music videos, advertisements, corporate videos and short films.
The production company's vision has always been to to create cinematography with vivid visuals and film-like storytelling, regardless of the choice of medium.
The company's diverse Video Production Services cover the entire Pre to Post Production process, and they are well-versed with producing content for today's media landscape – from Short Films, Commercials to Branded Web Content.
Reviews praise them for their team's professionalism. They delivered quality work from pre to post-production. Communication was seamless, deadlines were met, and no corners were cut.
4. Reckn Studios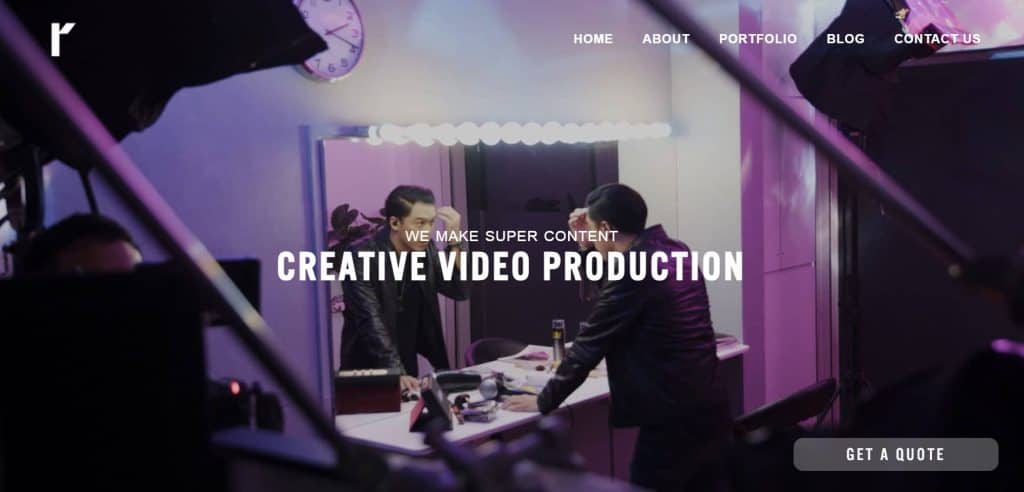 RECKN is Singapore's leading Creative Video Production Company that focuses on commercials, corporate videos and brand videos. From Adidas to Singtel, they help a variety of clients craft brand videos and tell their stories in unique ways.
RECKN's versatile portfolio consists of projects with a myriad of companies that range from telecommunications to sportswear and even supermarket chains.
Their broad spectrum of videos creation services include works for commercials, brand videos, social media productions, corporate videos, interviews, and also event videos.
The production costs for their videos vary over a flexible range.
Reviews praise the video production company for spending time to understand the brand's Unique Selling Proposition. The videos were well-executed.
5. Emergent Films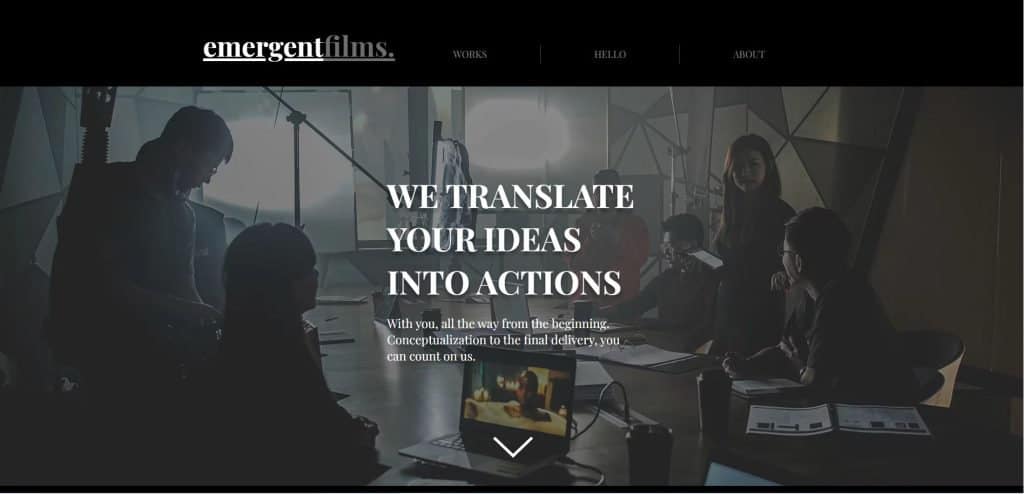 Emergent Films is a boutique video production company offering commercial video production services.
They will guide you through every step of the video production process, from conceptualisation to the final delivery.
Their clientele spans a wide range, from SMRT to National Parks Board and Arts House Limited.
Just take a look at the Aliwal Arts Centre promotional video they produced for Arts House Limited to know how insanely talented their guys are!
6. Offing Media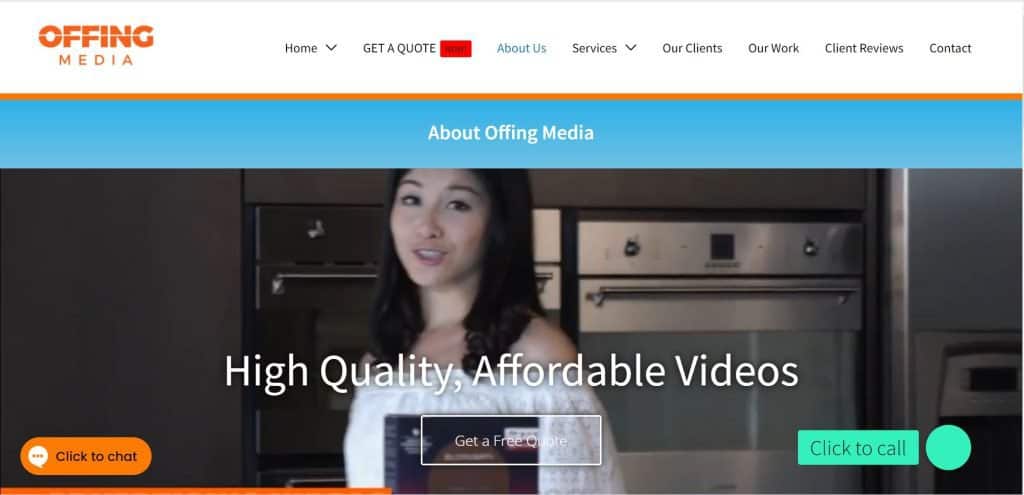 Offing Media Pte Ltd is a Singapore-based company offering video production services. They create compelling videos that build brands communicate better.
The video production company in Singapore produces a wide array of creative video products, including television commercials, corporate videos, short films, event videos, training videos, e-learning videos, testimonial videos, maritime videos, safety videos, event videos, documentaries, as well as product videos.
As a full-service production house, their team guides you through concept development and pre-production to filming, post-production and beyond.
Reviews praise Offing Media for providing a smooth production experience. They had a very responsible and patient team who handled hiccups professionally. They were pro-active in communication.
7. Back Button Media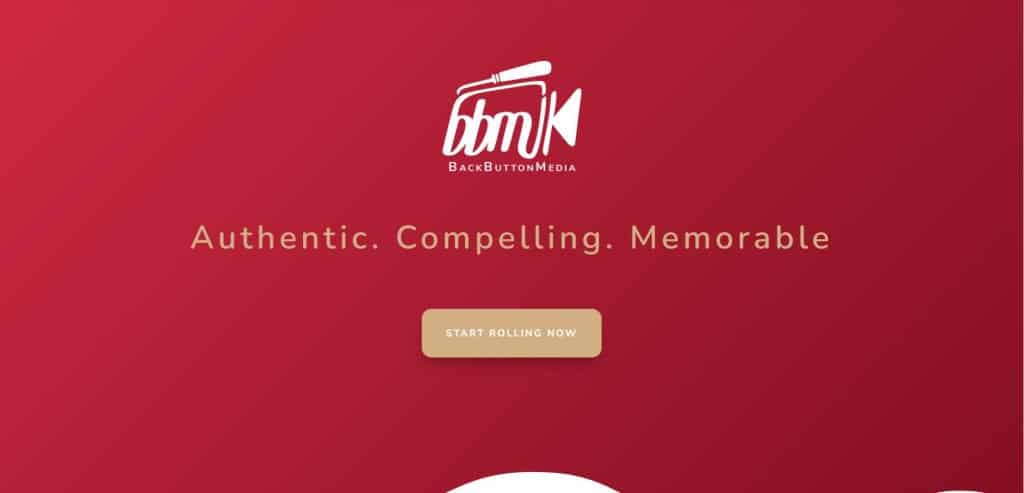 Back Button Media is a creative video agency made up of passionate and experienced creatives. They eternalise precious moments and their videos serve as 'back buttons' in life for people to remember and reminiscence.
Be it a corporate promotional video or a documentary, the video production company in Singapore strives to deliver your message in a genuine manner.
Reviews praise the video production company for being professional, energetic, and enthusiastic every step of the way.
8. Somerville Media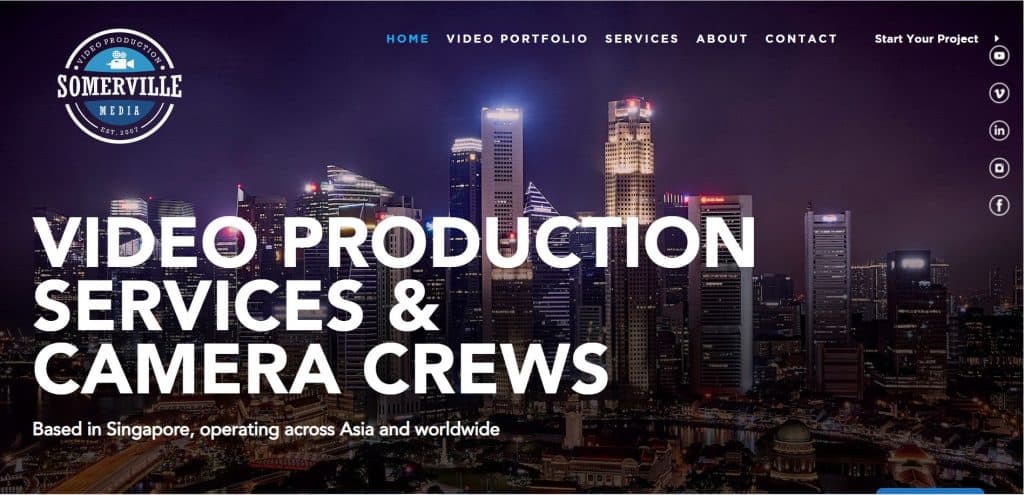 Founded in 2007, Somerville Media has grown to become a leading provider of corporate video production services and camera crew here in Singapore.
Somerville Media is open to all types of videography projects, including corporate interviews, case studies, client testimonials, thought leadership interviews, event and tradeshow highlights videos, Corporate Social Responsibility projects, media junkets, red carpet events, Electronic Press Kits as well as live streaming services.
They provide HD or 4K camera crews, cameraman and videographers, directors, producers, soundmen, grips and full video editing and post-production services.
Reviews praise them for their uncanny ability to marry ability with creative expertise. They never fail to deliver results.
9. fewStones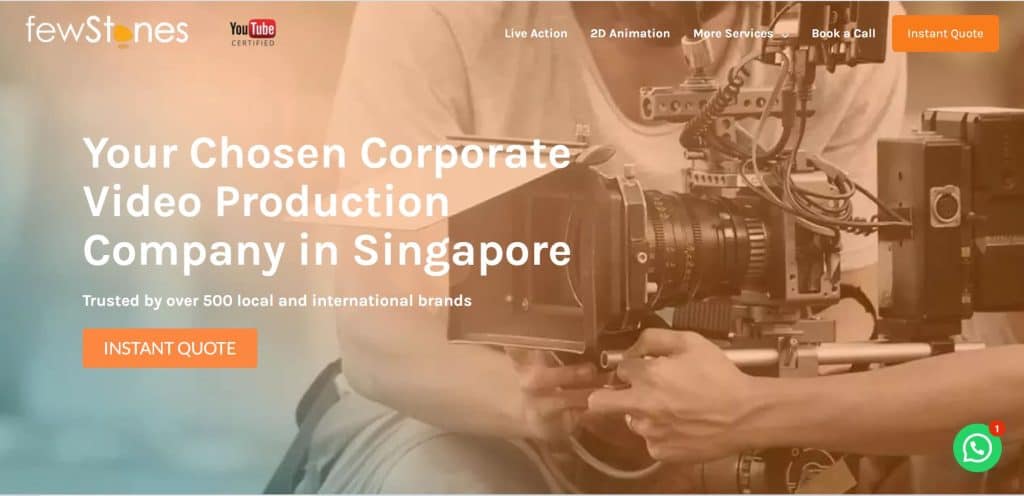 Founded in 2011, fewStones has become a leading corporate video production company. Their mission is to produce budget-friendly videos.
They provide a range of types of video production, from 2D and 3D animated videos to live action videos, live streaming as well as corporate photography.
Their services include conceptualisation, filming, scripting, storyboarding and editing. They can also train you and your team to shoot your videos in-house.
Reviews praise fewStones for being able to effectively capture the essence and vision of customers' videography projects.
10. Zeetrope Productions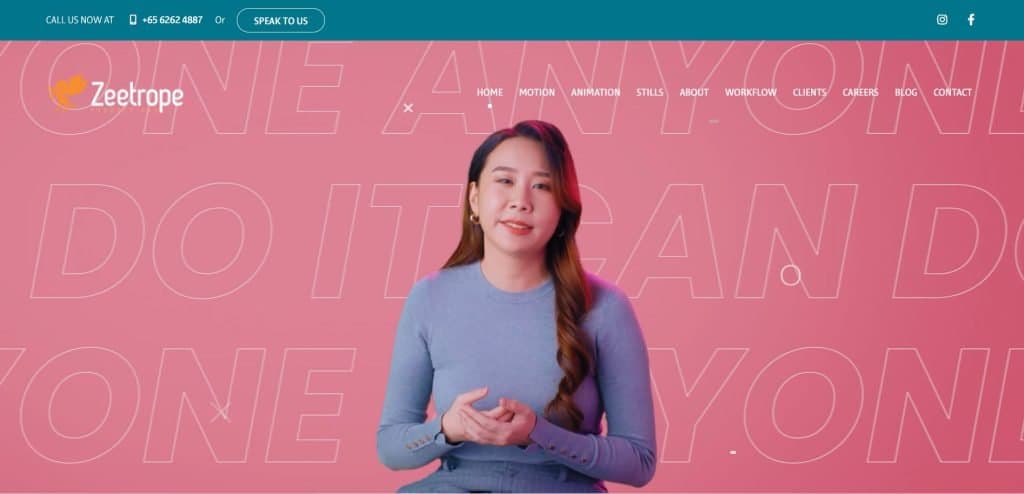 Zeetrope is a renowned video production and animation company specialising in story-driven media solutions to turn your ideas from concept into visual reality.
They strive to help your stories, brand or products stand out through creative narrative concepts pieced together by visual specialists showcasing kick-ass cinematography, motion graphics, as well as top-notch 2D and 3D animation.
When crafting a video project with Zeetrope, they will walk with you through every step of the production process – from brainstorming ideas for content creation to impeccable film production, videography as well as the post-production process.
Reviews praise the video production company for their cooperative team, who will go out of their way to create engaging videos for their clients.
Conclusion
Do you have any reviews and comments to share regarding our choices for the best video production company in Singapore to shoot snazzy videos? While SBO is committed to supporting our local businesses, we welcome any feedback and anonymous sharing regarding your experience with the above-listed video production companes.
Featured Image by Sam McGhee on Unsplash
Explore More Content