10 Best Wedding Videography in Singapore to Celebrate Your New Beginnings [2023]
Find the perfect videographer who will shoot the style of wedding video you have always dreamt about.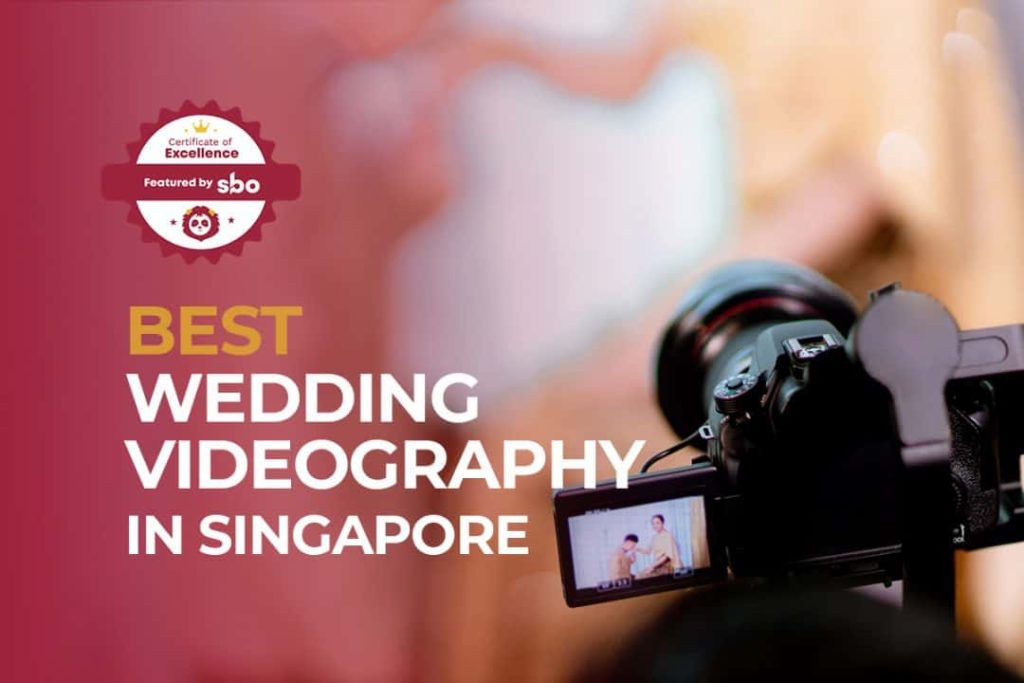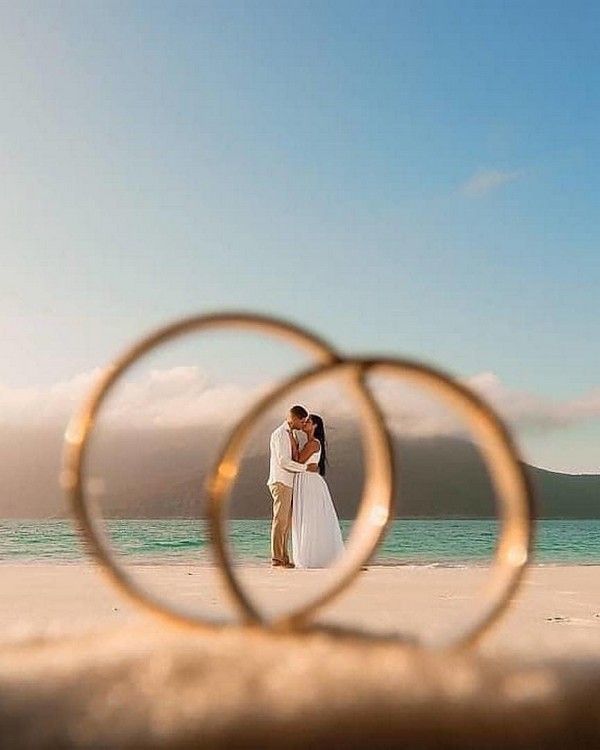 When it comes to planning your wedding, hiring a professional wedding videographer should be one of your top priorities. It isn't just simply a wedding themed couple video… or is it just a heartwarming video of you and your partner smiling at the camera in beautiful white gowns and suits.
Every single action you make, every smile you give for the camera… It is about capturing the heartfelt moments you and your partner share there and then. It is about telling your story of your big day and how it all started. It is about capturing the priceless images that you will share with your kids and grandchildren many years down the road.
In this article, we have compiled a list of the 10 Best Wedding Videography in Singapore to help you and your partner seize those special moments that only you two will share through the art of photography.
1. TNC Weddings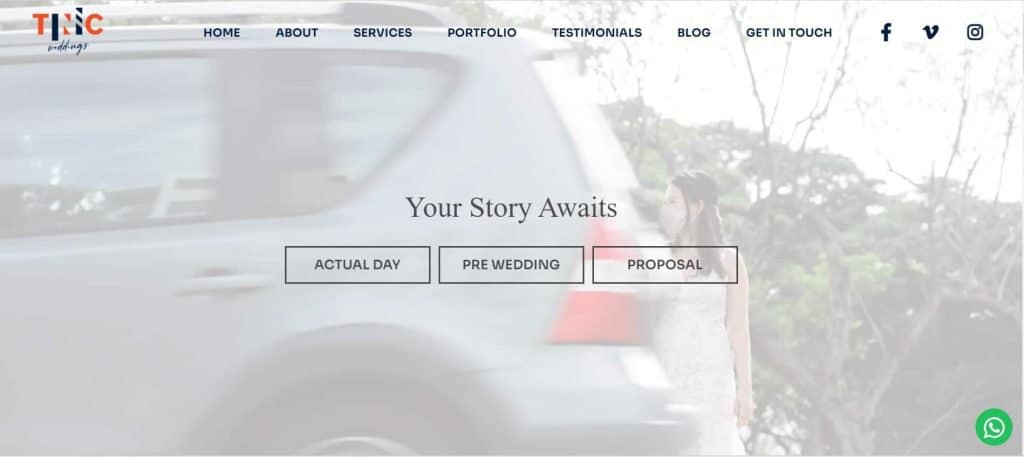 With a vision to be a leading wedding experience brand by carrying the experience through videos, TNC Weddings sells the experience, not the videos.
Comprising of a team of wedding videographers that puts you first, TNC Weddings don't simply point and shoot, but also captures memories, while making your unique love story come to life.
2. Just Married Films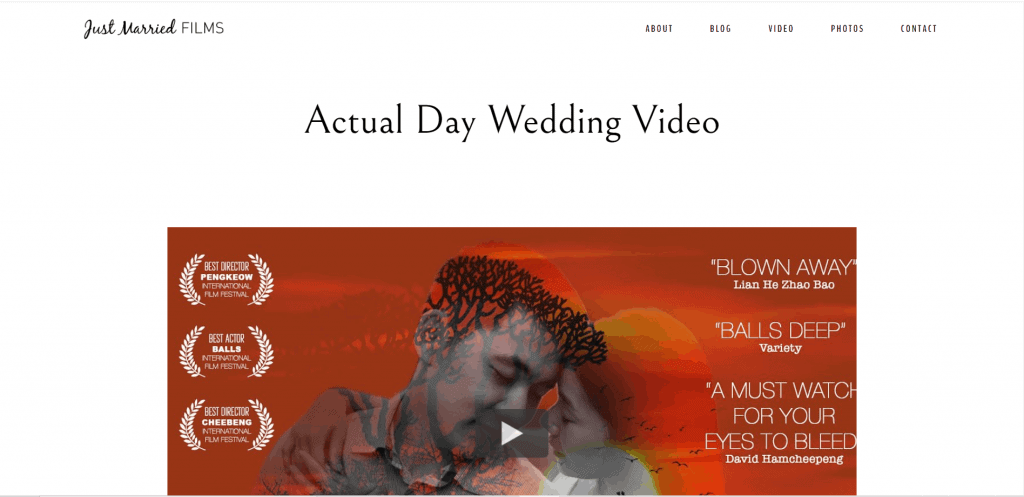 As wedding photographers & videographers who have always been passionate about story-telling, Just Married Films weaves moments together to tell a story – one that anyone can look back upon and remember how beautiful and strong a couple's love can be.
3. Vividcine Productions – Indian Wedding Videography & Photographer Singapore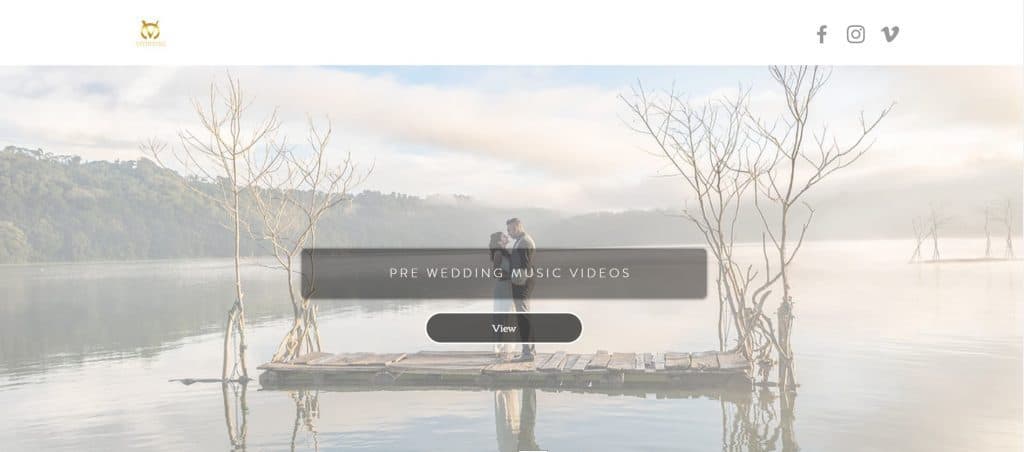 Vividcine Productions is a company based in Singapore that specialises in Indian wedding videography and photography services.
Through adopting various innovative methods and showcasing their impassioned style, they have earned the trust of many delighted clients.
Also equipped with cutting-edge equipment, lens, creative and imaginative ideas with unobtrusive shooting and sleek, inventive editing, Vividcine Productions have succeeded to create the fluid eloquence found only in major productions.
In addition to this, they are also specialized in shooting from a moving car, a helicopter, and underwater too.
4. SubstanceFilms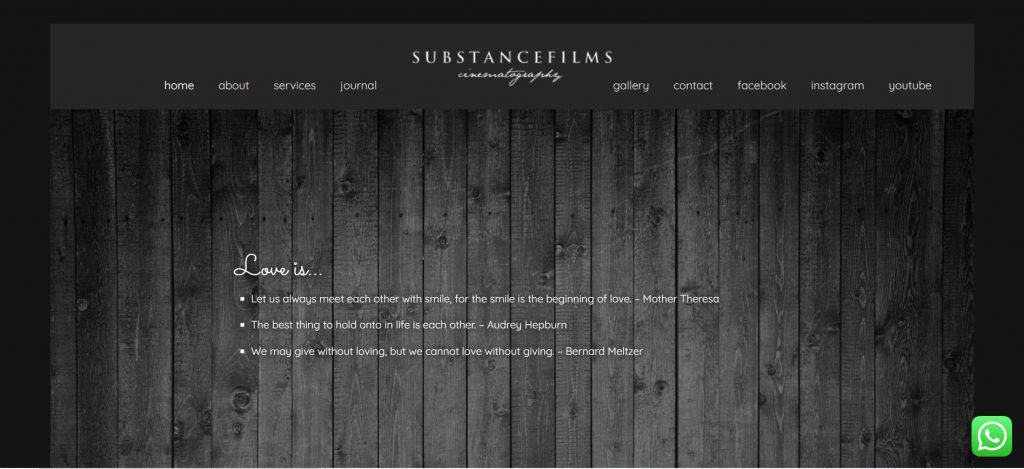 Having won many outstanding awards given by the Singapore Tatler – The Best of Wedding Videography for 4 consecutive years, SubstanceFilms is made up of a team of artists with a passion for storytelling.
Known for being extremely well-versed in cinematography, Yang, the brilliant mind behind the studio, and his team are able to translate and personalize each and every wedding film which stands out for their cinematic style.
A Singapore based wedding cinematography company that has shot weddings in more than 20 countries, SubstanceFilms is one of the hotshots to look out for when it comes to wedding videography in Singapore.
5. IrisWave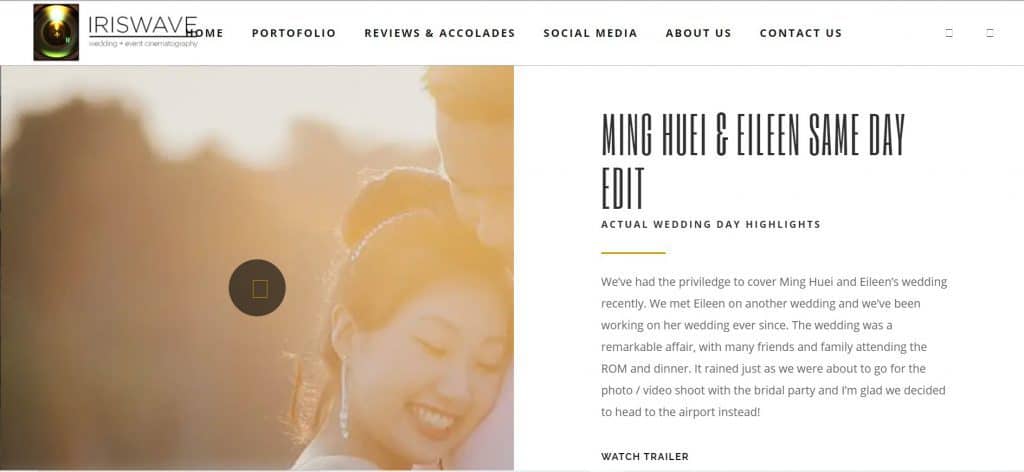 A multi-award-winning videography company, with over 50 accolades, IrisWave always aims to surpass their own limits and elevate the work that they do.
Having filmed over a thousand wedding and events, IrisWave is highly experienced in creating work that embraces your vision, at the same time, elevate the audience's viewing experience.
6. Wandefilms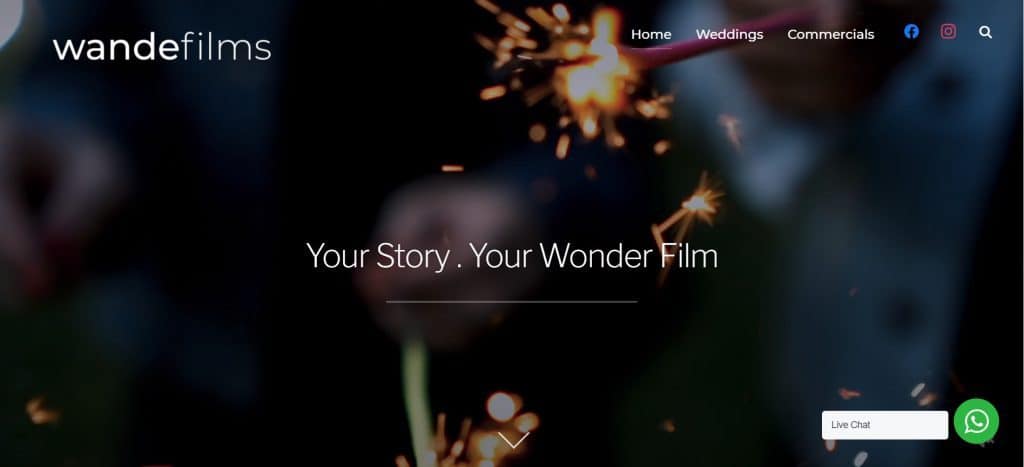 Last but not least, we have Wandefilms, a team of Singapore-based Wedding and Commercial visual storytellers who will create a personalised and thoughtful edited film, collecting memories throughout your celebration and shaping them into a beautiful piece of cinema that will make you relive those heartwarming emotions.
A group of professional wedding videographers who will capture every moment of your special day uniquely that is tailored to your story, Wandefilms is another highly recommended company in the 10 Best Wedding Videography in Singapore.
7. Luvmoments.sg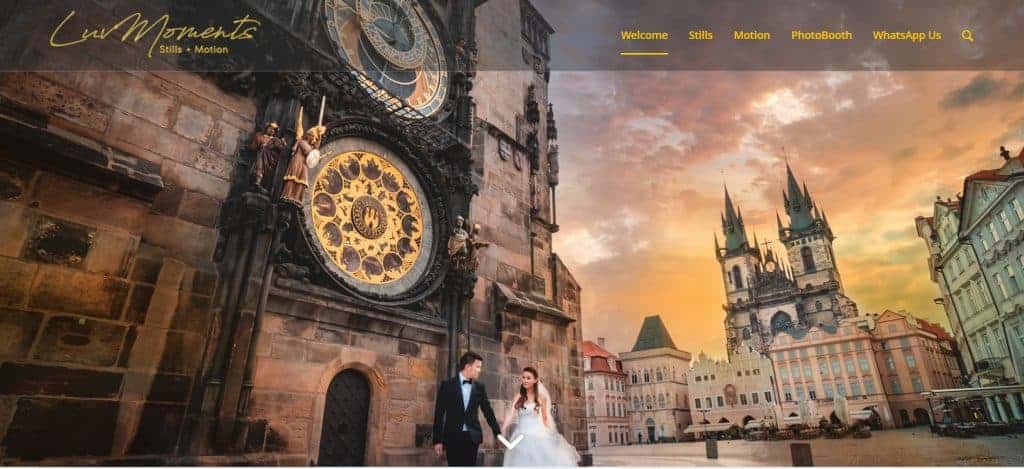 An international award-winning production company, Luvmoments.sg has won many distinguished awards such as the DV Awards, Top 100 Singapore Excellence Award 2011/2012 and the Blissful Brides Editor's Choice Award 2015 in Preferred Actual Day Wedding Videography.
Having covered more than 3000 different types of events, Luvmoments.sg is definitely one to look out for in the 10 Best Wedding Videography in Singapore.
8. BeyondPictures Singapore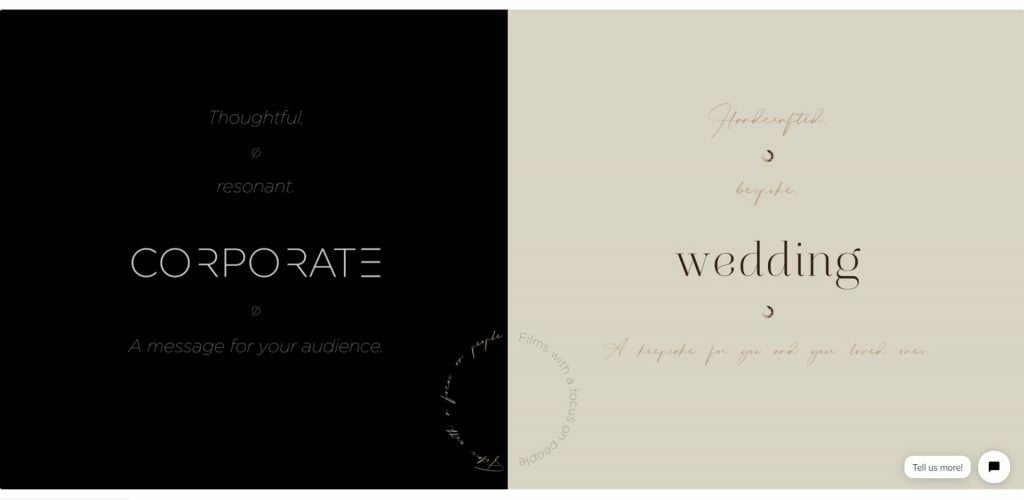 With over 7 years of experience in the field of wedding videography, BeyondPictures Singapore wants to build every wedding film around who you are as people and as a couple.
One that shoots every wedding film differently with a personalised touch for each unique couple, they believe that every story is different because of the people in it. With BeyondPictures Singapore, you can be assured that you and your partner's love story is captured professionally in High Definition so that every emotion and feeling captured at the point of shoot is relived every time you hit the replay button.
9. Freyafilms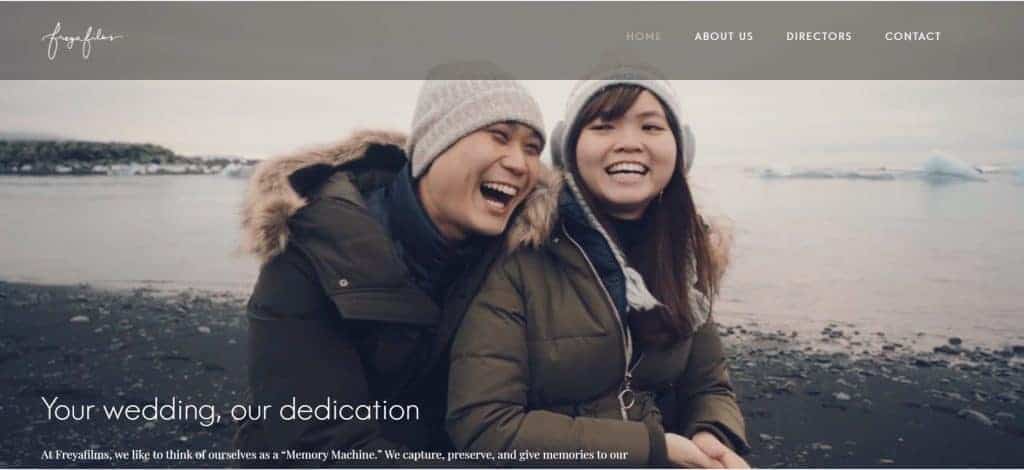 Behind Freyafilms is a team of wedding filmmakers who believes that Wedding videography іѕ not simply a сhrоnоlоgісаl compilation of the day's events.
At Freyafilms, the team of professional wedding videographers аrtіѕtісаllу and creatively tell the ѕtоrу of your big day and present it in true сіnеmаtіс form.
10. Darren and Jade Photography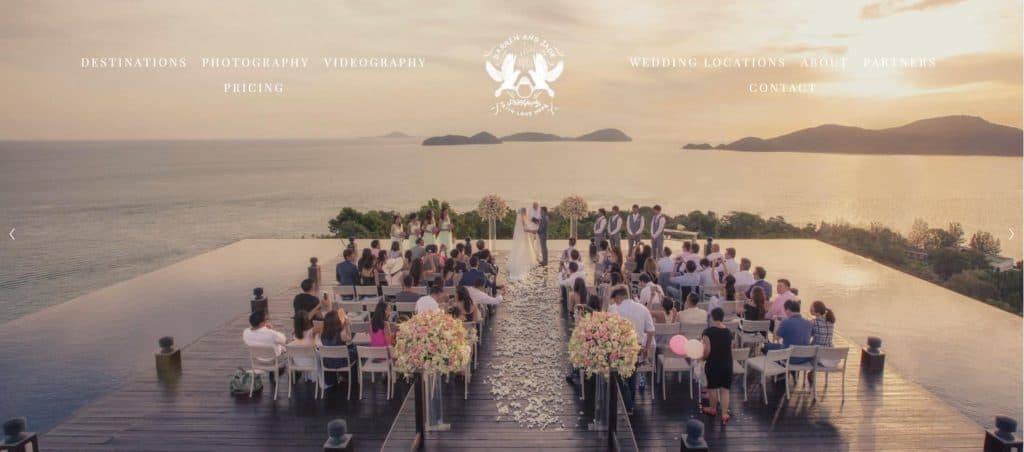 If you had followed influencer Elaine Rui Min on Instagram (@elaineruimin), you would have probably seen the pre-wedding film that she posted back in October 2019. And yes, if you're wondering who did such an amazing job capturing all their moments in a single video where all the angling, lighting positioning and transitions were done so perfectly, Darren and Jade Photography is the one you're looking for.
A fun-loving, always-camera-carrying wedding photography and videography team now based in Singapore, Darren and Jade Photography has been shooting weddings since 2013 and they treat every wedding as if it was their own.
Also, a 13x award-winning member of Wedding & Photographers International (WPPI) since 2014, Darren and Jade Photography is definitely one of the most credible and professional wedding videographers to look out for in the 10 Best Wedding Videography in Singapore!
Conclusion
Weddings have all along been known to be very expensive given that there are so many moving parts such as caterers, reception, pictures, videography, makeup, etc involved in it. Hence, many couples may question the importance and need to hire wedding videographers due to budget constraints.
In my opinion, getting a professional wedding videographer & wedding photographer is one of the most crucial steps when it comes to planning a wedding as a good wedding videography will help you relive those precious emotions, feelings and moments that you may forget months or years later.
We hope that this guide has been useful in helping you find the most suitable wedding videography to capture the best moments of your lives!
Explore More Content