10 Best Yacht Rental in Singapore to Rent a Yacht From [2023]
Hopefully this listicle floats your boat.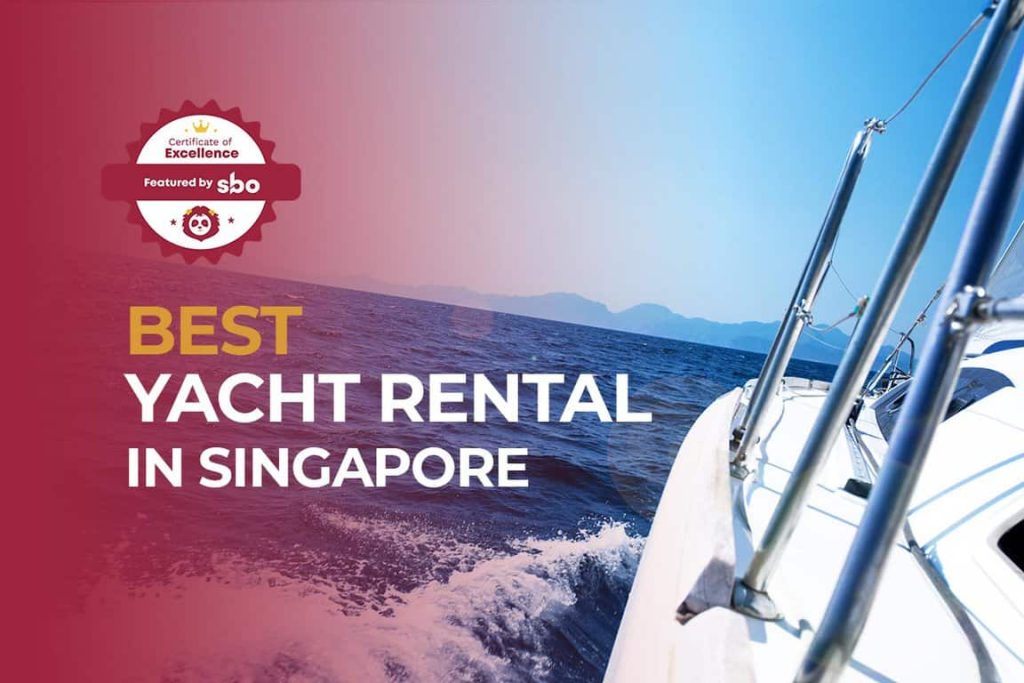 According to The Straits Times, yacht rentals in Singapore have been gaining popularity amidst a travel drought brought about by the COVID-19 pandemic.
Indeed, with so many islands to explore around Singapore and the appeal of having the freedom to sail further away, a yacht rental in Singapore can be a luxurious way for Singaporeans to relax from the hustle and bustle of life amidst these times.
Looking for a yacht rental in Singapore? In this post, we've gathered all the details to compile a list of the 10 best yacht rental in Singapore to rent a yacht from.
1. Yachtly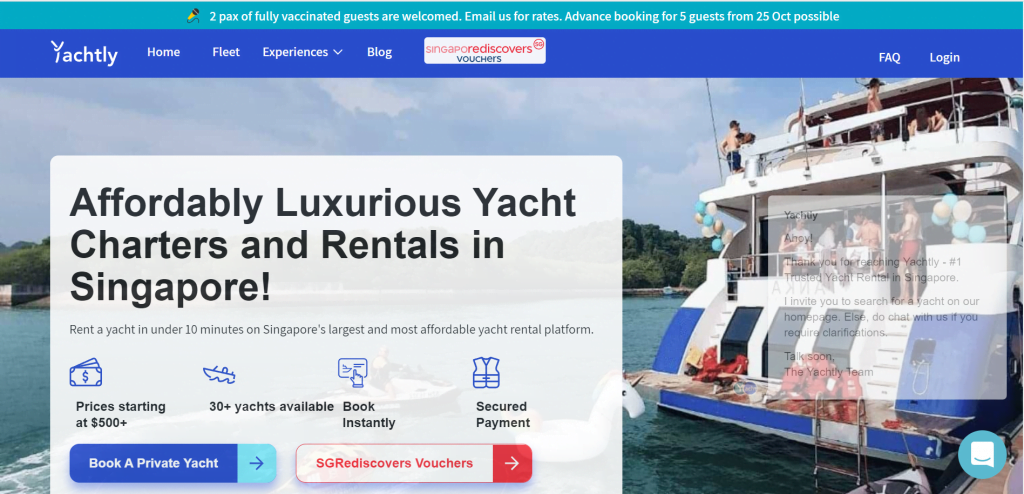 Yachtly is Singapore's largest and most affordable yacht rental platform, which allows you to rent a yacht in under 10 minutes.
The yacht rental in Singapore has over 30 yachts in its fleet and rentals start from an affordable price tag of S$500.
If you can't decide on how you want your trip to go, they provide recommended itineraries.
You can also choose to customise your itinerary.
For the latter, you are advised to share the plan with your Yacht Captain to see if the itinerary is suitable.
That's not all: you can enhance your experience with the yacht rental in Singapore by picking from a range of amenities such as BBQ services, jet-skis and water toys!
Reviews laud the yacht rental in Singapore for being efficient and accommodating.
Everything was arranged to perfection, and even their food was surprisingly good.
2. The Epicurean State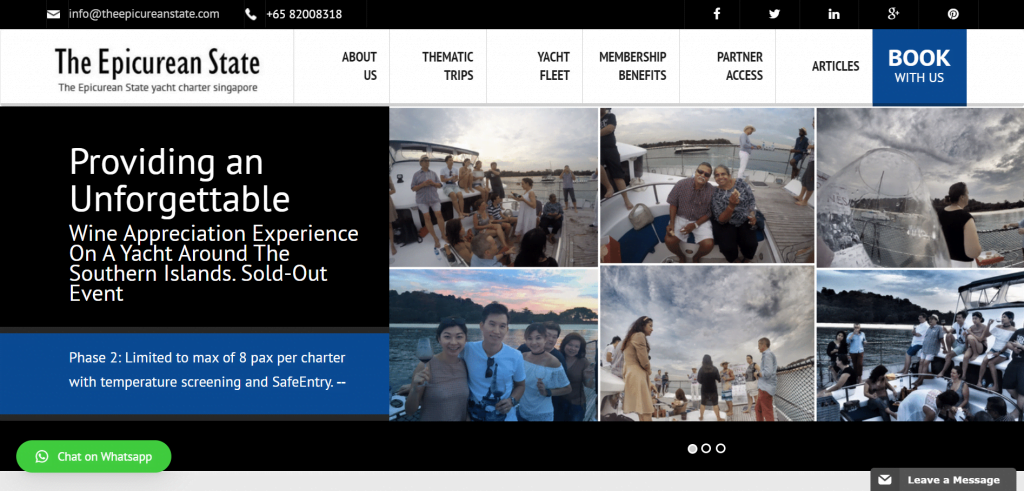 The Epicurean State provides a one-stop service solution to ensure that their yachts meet the unique needs of each client when it comes to renting them.
Services that they provide include a diverse range of luxury Singapore yacht rental services, management services ashore and afloat, and event management services.
Our recommendation is to rent their 50ft Luxury Cabin Cruiser Yacht with FlyBridge if you're looking for a spacious yacht.
A karaoke system is available onboard the yacht with audio system and outdoor speakers connectable via Bluetooth or audio. 
Reviews laud the yacht rental in Singapore for being accommodating to customers' schedules despite last-minute changes.
Their yachts are also very well-maintained.
3. Seek Sophie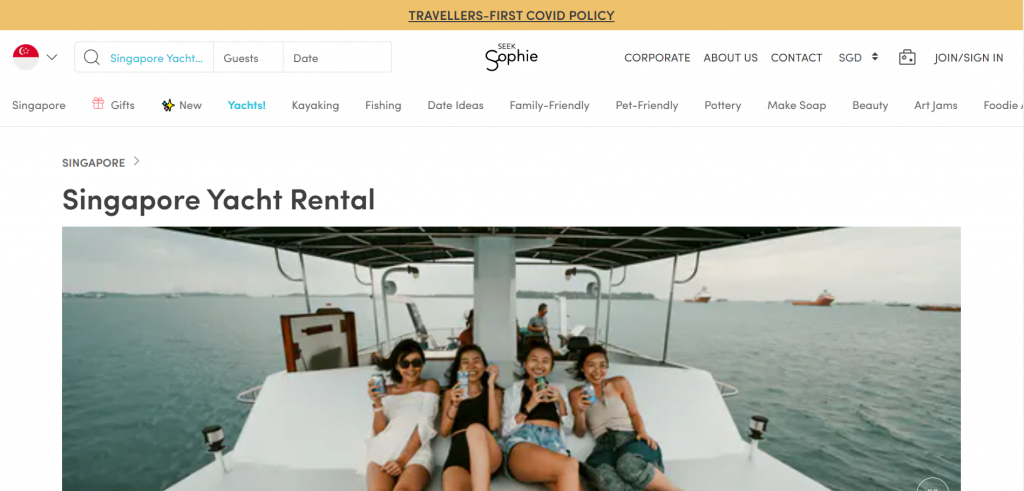 Yearning for a yachting experience where you don't have to choose between your bucket list and what's good for the planet?
Meet Seek Sophie, a platform where you can book outdoors, wildlife and ecotourism activities from local businesses.
Our advice is to rent their [email protected] Yacht, which is a 35 footer cabin cruiser with an extended platform to house guests at the stern.
The yacht can fit 8 guests and 2 crew. 
The yacht rental in Singapore costs S$629.16 for a group of 5 for 4 hours.
Reviews laud the yacht rental in Singapore for being reliable and professional with a highly curated set of activities for their customers.
Booking was also effortless.
4. ONE15 Luxury Yachting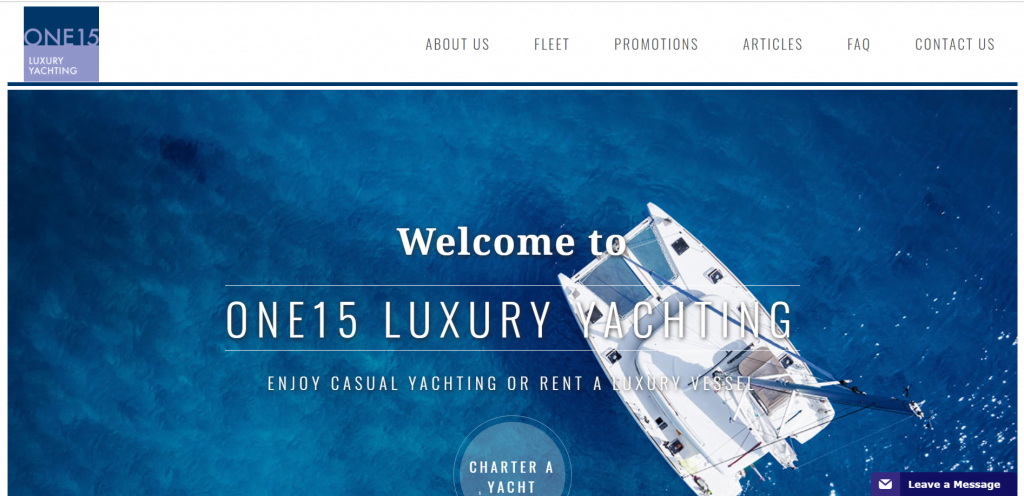 With the most comprehensive fleet of charter vessels available, there is definitely something in the range of Singapore's largest yacht charter company to suit your needs — from comfy fishing boats to luxury boats that can fit up to 50 people.
When it comes to the services of One15 Luxury Yachting, they place an emphasis on excellence and will go above and beyond to ensure all your needs are duly met.
Our advice is to go with their Hye Seas II, one of Asia's top 50 superyachts.
You will get the chance to be enchanted by the elegance and grandeur of the main saloon while indulging in fine wine and dining.
Designed to create a contemporary and elegant ambiance, she is an ideal outdoor living experience for a cozy sail at sea.
Reviews laud the yacht rental in Singapore for providing a wide range of high-class yachts selection for customers and their impeccable customer service in general.
5. The Yacht Club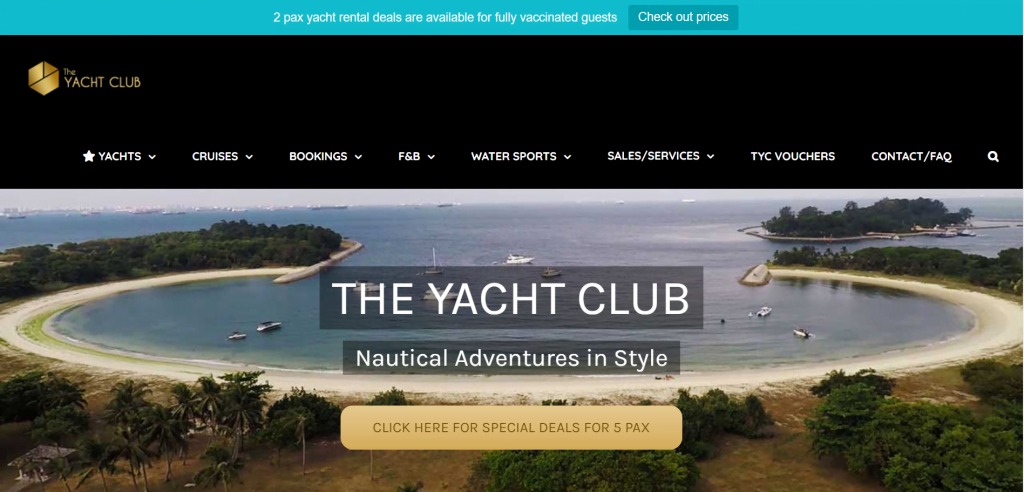 The Yacht Club was founded with the aim of dispelling the misconception that yachting is out of reach to the common folk.
The Yacht Club brings you to explore Singapore's cluster of Southern Islands, such as St. John's Island, Pulau Seringat and Lazarus Island.
The last of the trio is an island accessible by private yachts only! 
Our recommendation is to rent the Achates, a 2012 Sealine flybridge cruiser that features a lush wooden interior and a well-equipped kitchen.
Offering a spacious cockpit and a large saloon, this beauty is perfect for an intimate social gathering.
Reviews laud the yacht rental in Singapore for providing fast and detailed follow-ups for all requests and questions that customers had.
The yacht itself was as described, and the overall yachting experience was fantastic, noted customers.
6. Zenith Yacht Charters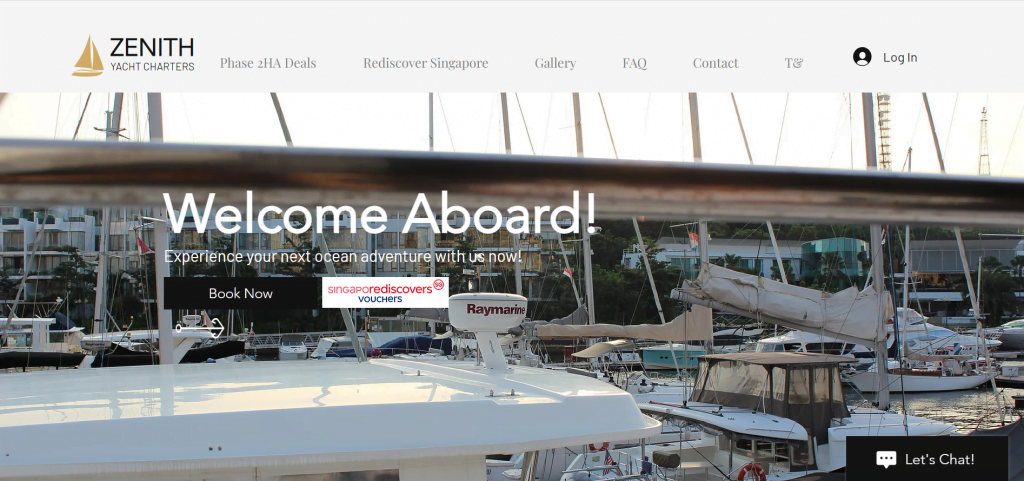 At Zenith Yacht Charters, they strive to deliver unique yachting adventures and experiences to their clients via their suite of yacht rental services in Singapore.
Looking for a roomy yacht?
Our advice is to go with their 68ft Sunreef Supreme Sailing Catamaran from EagleWings, which can fit a maximum of 50 persons.
The yacht rental in Singapore begins from a cost of S$3156.50 for 5 guests for 4 hours.
The best part of it all: you can use your SingapoRediscover vouchers with them.
Reviews laud the yacht rental in Singapore for their responsive staff, who answered their customers' questions promptly via WhatsApp.
Their skipper was also patient.
7. Le Tera Yacht
Le Tara Yacht is a yacht charter company based in Singapore and they have been a certified Singapore Tourism Board Travel Agent (STB) since August 2018. 
Le Tara Yacht is an inexpensive yet luxurious option for a fun day out at sea.
Whether you're looking for an elegant sailboat for a gathering with friends and family, filming/photoshoot or corporate related events, Le Tara is the yacht for you.
Le Tara boasts an Italian design with soft furnishings, warm-coloured fabrics and elegant teak decks.
Its cherry wood veneer gives it a touch of sophistication, while its carpeted floorings dampen sound for a tad more privacy and feeling of coziness.
The huge windows and bi-fold saloon doors allow plenty of natural light and ventilation into the cabin, giving the yacht a feel of spaciousness and comfort.
Reviews laud the yacht rental in Singapore for providing a superb experience.
They handled all arrangements so booking the yacht rental in Singapore was hassle-free.
8. Valencia Yachts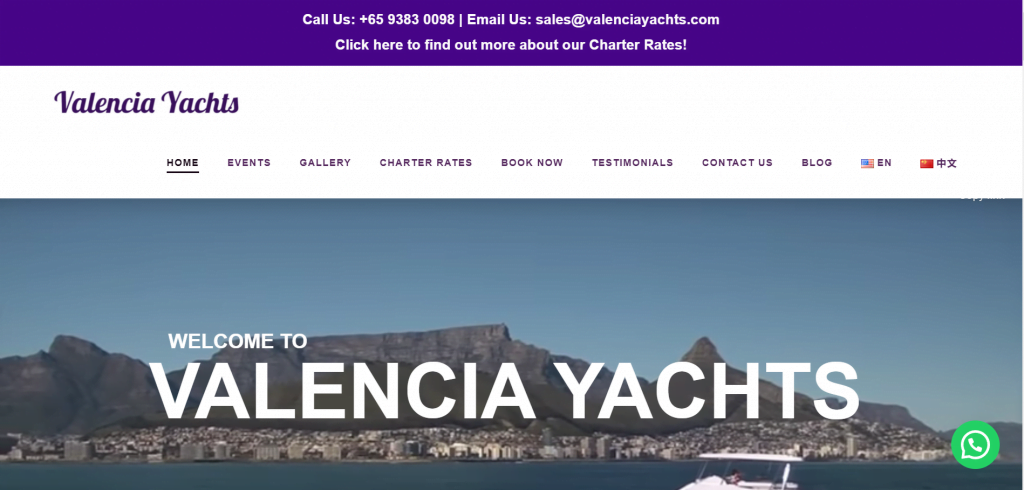 Valencia Yachts is a luxury yacht charter company based in Singapore. 
When it comes to delivering exceptional customer service and satisfaction, you can count on them to be your one-stop yacht charter company for renting an exquisite boat.
Our recommendation is to rent their Leopard 51ft yacht, which is the epitome of elegance and gracefulness.
The yacht is perfect for day charters, evening cruises, extended or overnight trips.
Ideal for short and long cruises, it can comfortably make room for 30 guests during a day cruise or 6 guests on an overnight trip.
Reviews praise the yacht rental in Singapore for their hospitable skippers.
They were friendly, extremely helpful, and were accommodating towards the group.
9. Trident Marine Asia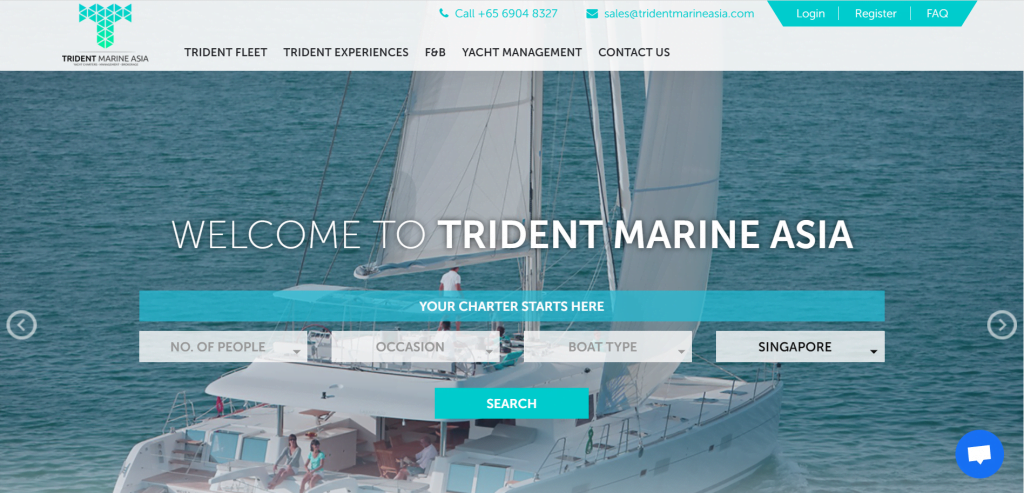 With over 400 yachts to choose from around the world, be spoilt for choice with Trident Marine Asia.
If you're looking for a weekend getaway, their yachts can bring you to nearby islands such as Bintan, Batam, Langkawi, Anambas, Nikoi, and more.
The yacht rental in Singapore also offers dockside solemnisation packages for you to say "I do" in style.
The company provides a one-stop solution for yacht venue, decorations, entertainment, and F&B.
Starting from S$3000 for 30 guests, you will be able to customise a dockside solemnisation package to suit your requirements.
Reviews laud the yacht rental in Singapore for their helpful crew, who ensured that the event ran smoothly from start to finish.
Their yachts are gorgeous and clean.
10. Ximula Sail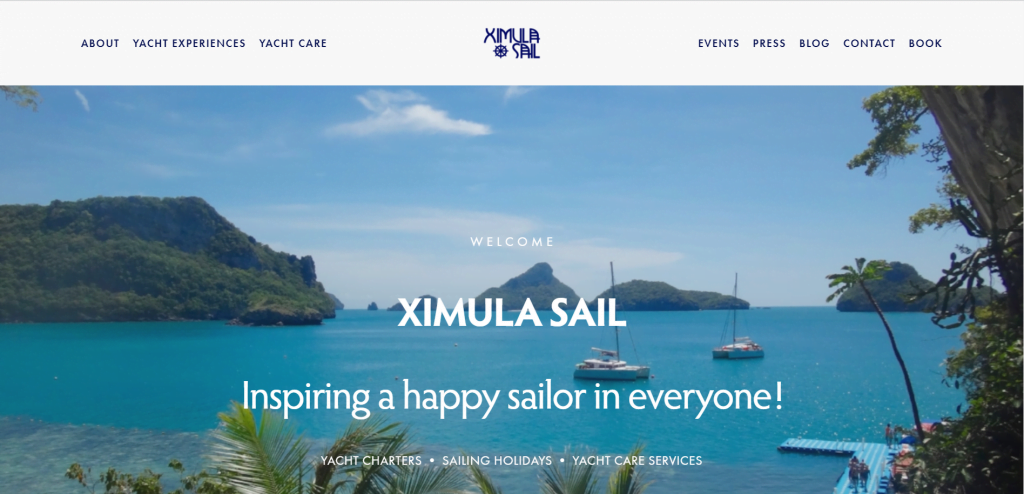 Ximula Sail offers half-day yacht charters in Singapore and island-hopping adventures to Indonesia, Malaysia and Thailand.
At Ximula Sail, they pride themselves on providing the most exceptional experience for all their guests through friendly and attentive service, whilst sharing their passion for sailing.
The yacht rental in Singapore offers two yachts in Singapore for rental: Ximula and Gracefully.
Having arrived together in Singapore on 6 September 2013, Ximula and Gracefully are two beautiful 40ft Lagoon 400S2 sailing catamarans.
Renowned for their elegant and practical design, the Lagoon 400S2 model delivers comfort and space more than any other similar-sized catamarans, making it a sought-after boat.
With a spacious interior and wide sun deck, each can comfortably accommodate up to 18 guests, providing an ideal setting for a get-together with your loved ones.
Reviews laud the yacht rental in Singapore for their experienced, ultra-friendly and knowledgeable crew who will go out of their way to ensure customers' enjoyment.
Conclusion
Do you have any reviews and comments to share regarding our choices for the best yacht rental in Singapore?
While SBO is committed to supporting our local businesses, we welcome any feedback and anonymous sharing regarding your experience with the best yacht rental in Singapore.
We hope that this guide will be useful in helping you to make an informed decision when it comes to finding the best yacht rental in Singapore.
Explore More Content
Are you featured in this?
Display this exclusive SBO badge proudly on your website and get more sales!