16 Best Engagement Ring in Singapore To Nail Your Proposal [2023]
Get an engagement ring worthy of your beloved by browsing through our top selections for the best engagement rings in Singapore.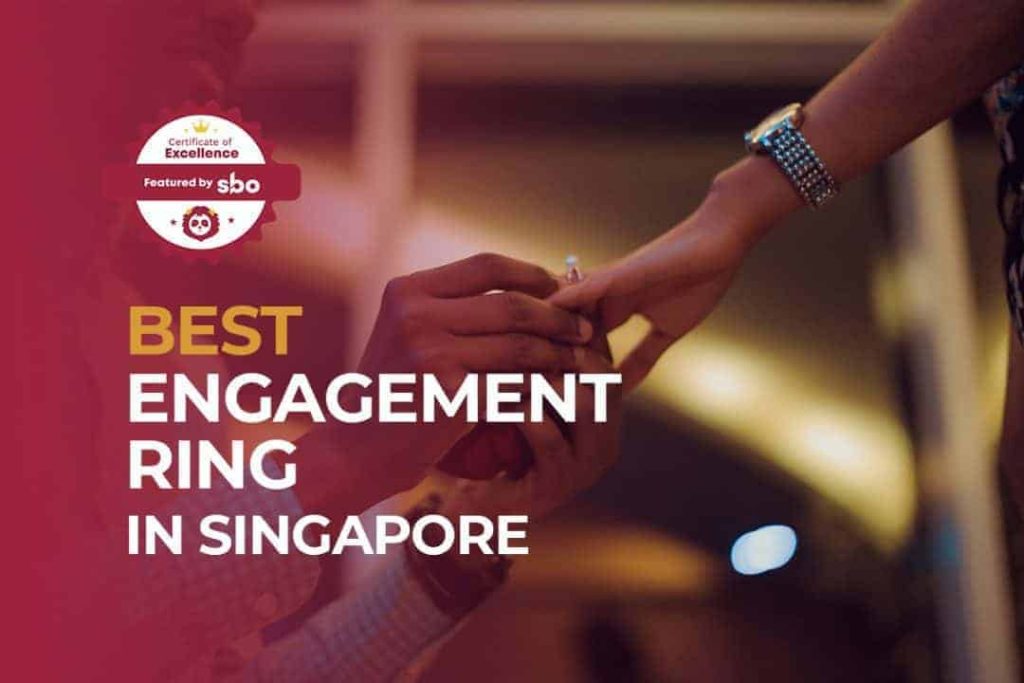 A wedding proposal is an especially nerve-wracking, tear-jerking, hectic event, with potentially weeks or even months of careful planning, logistical preparations, and coordinating with typically multiple people from family, friends, and service providers like photography, videography, location, etc… all in pursuit that crucial response of 'Yes, I do!'
And, apart from being certain of your choice of a partner for life, the most definitive part to a proposal – the engagement ring!
It's the icing on the cake that makes this occasion complete and symbolises the love and commitment to your special one.
Getting an engagement ring worthy of your beau is no easy task. Nevertheless, let us help you with some legwork with our top selections for the best engagement ring in Singapore!
1. JannPaul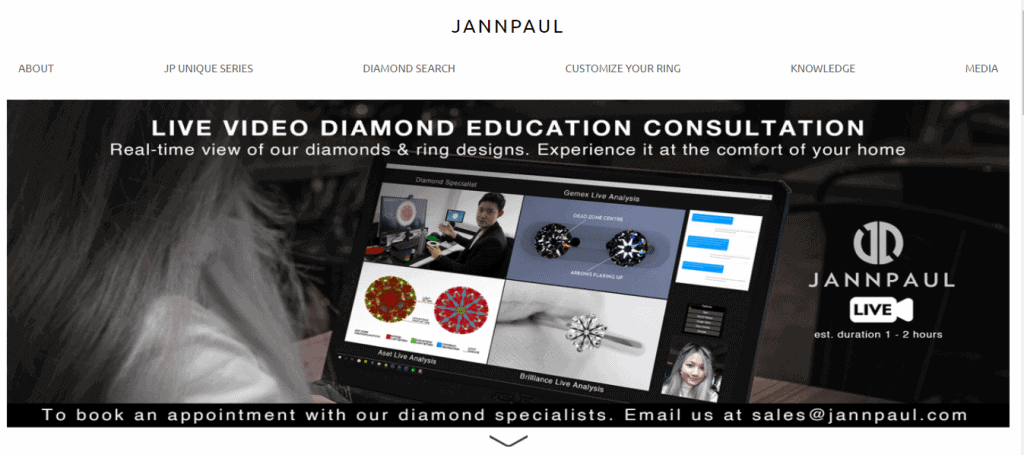 Jannpaul is a jewellery retailer with consumers' wallet interests at heart, as they strive to provide bespoke engagement rings in Singapore that are affordable and of good quality.
They offer complimentary ring customisation and lifetime warranty for maximum assurance and guarantee!
On top of that, they also have live educational videos with their in-house diamond experts (on an appointment basis). This is incredibly convenient for customers, nowadays, especially with the current pandemic situation!
2. Michael Trio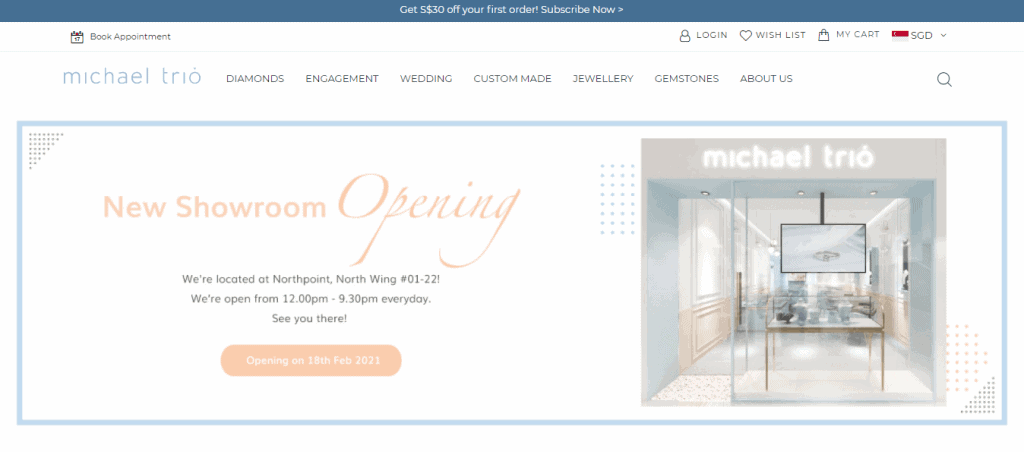 An established jewellery brand based locally, Michael Trio has made a name for themselves through their modern, simplistic designs that made them one of the best places to get an engagement ring in Singapore.
Not only do they have a wide array of pre-made jewellery designs, but you can also choose to customise according to your preferred diamond (by cut, clarity and carat) or setting.
Their Si Dian Jin designs are also worth a mention, as they are designed to be more modern and dainty as compared to the traditional designs.
3. Venus Tears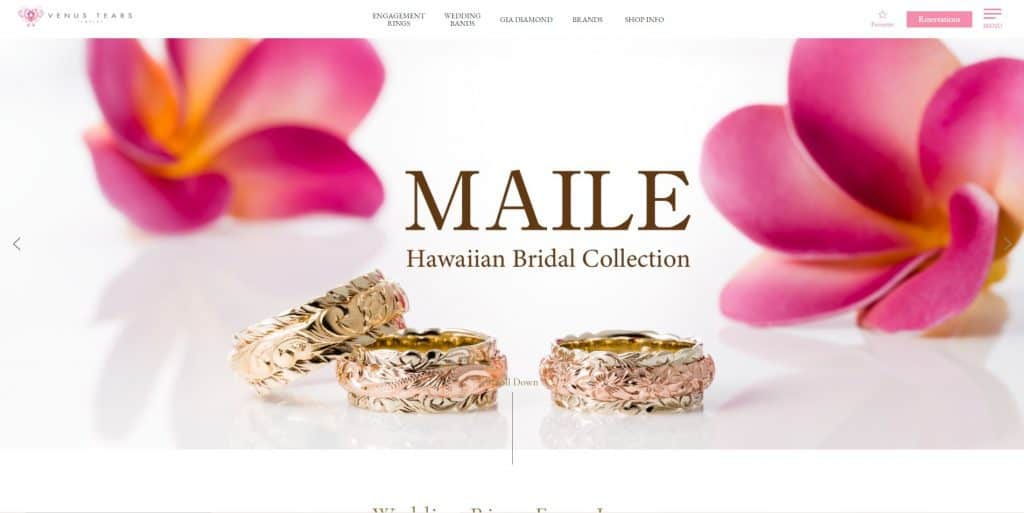 Founded in 2005, Venus Tears offers one of the most popular engagement rings from Japan. Rings made in Japan are known for their durability, delicately crafted details and beautiful designs that will look marvellous on your finger.
They offer various collections of wonderfully designed engagement rings, not just their house brand but other popular Japanese brands as well such as U-Treasure, Milk & Strawberry, Amour Amulet, Maile and Paleo Chcolat.
Customers have the option to customize their engagement rings, choosing from their ideal diamond and materials, for example, to fit their preferences.
4. Love & Co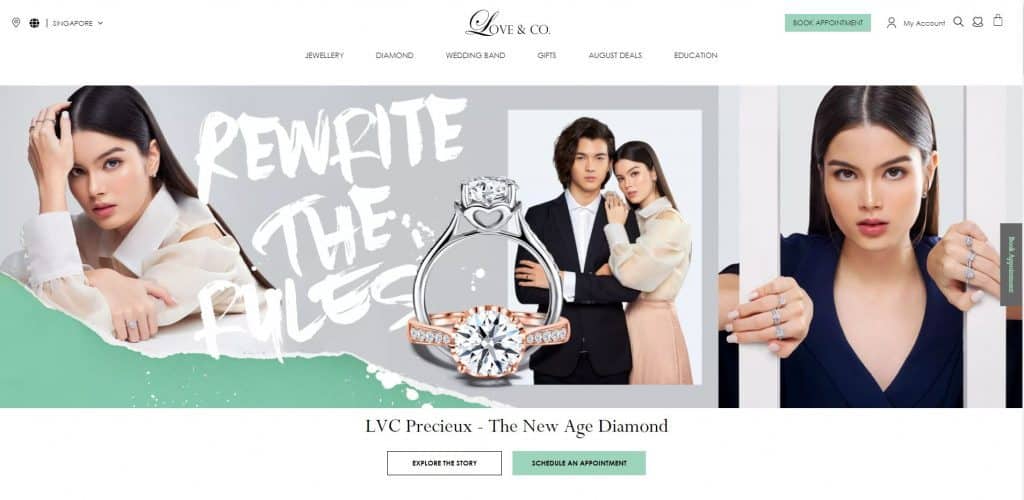 Love & Co was founded with an aim to redefine jewellery traditions by allowing their customers to have a stake in design whether it is from ground zero or a touch of personalization for their ring.
The benefits that customers can enjoy whilst engaging the services of Love & Co are certified conflict-free diamonds, lifetime complimentary cleaning services, personalization services and bespoke design services.
5. Vivo Diamonds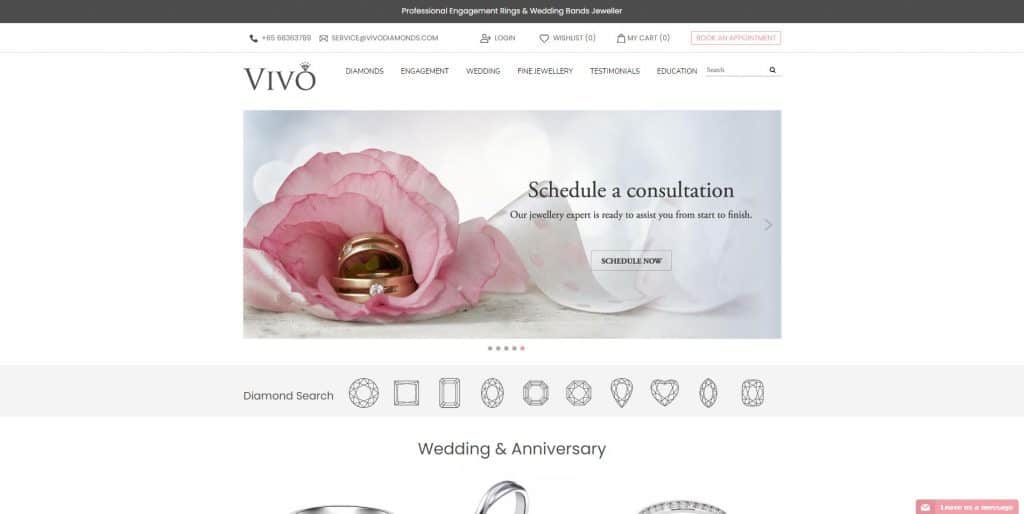 Vivo Diamonds has grown significantly over the years to become one of the few companies in Singapore that runs a full e-commerce website in the jewellery industry. They are known for their high quality, extensive selection and great value.
Customers have the option to design their customized engagement rings whether it is the ring style, design and completing it. They provide a 30-day money-back guarantee for the return of all unsatisfied products.
6. Les Precieux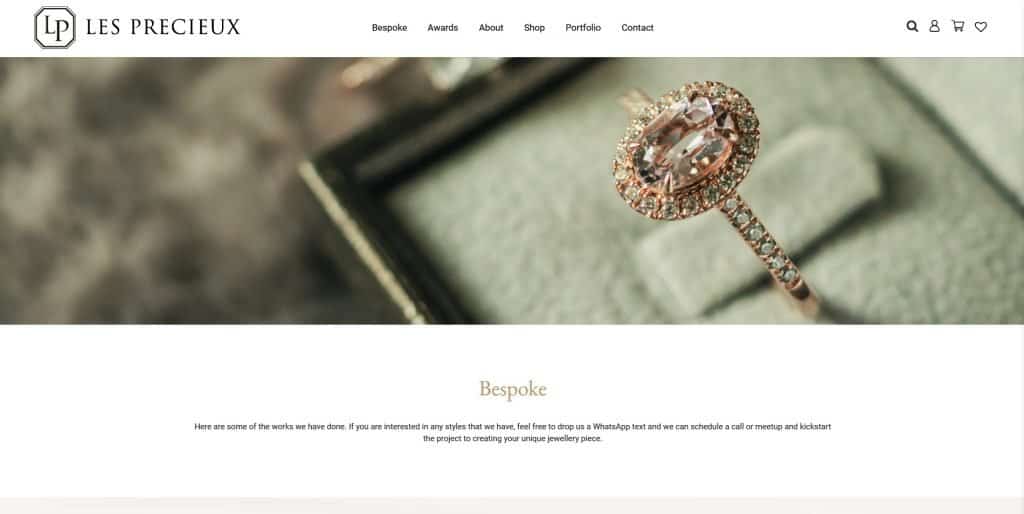 Les Precieux is a leading private bespoke jeweller that specializes in creating exceptional sapphire, precious/semi-precious gemstone, diamond engagement and celebration rings. They dedicate themselves to providing customers with the highest standard of service by doing their utmost best to ensure that they meet or exceed the needs of their customers.
Les Precieux offers a wide collection of engagement rings such as solitaires, micropave halo, gemstone and fancy-shaped diamond engagement rings.
7. GIOIA Fine Jewellery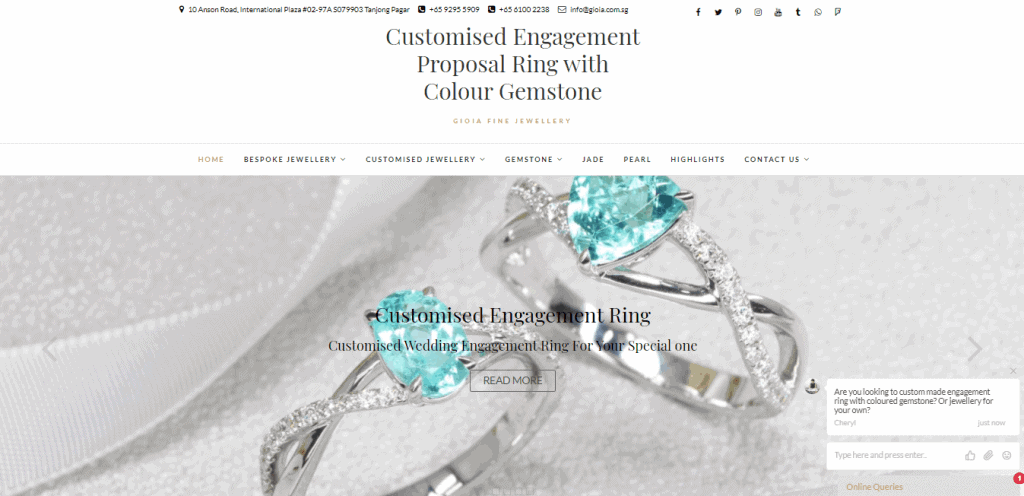 It's no wonder why this local jewellery brand represents joy, with their exquisite selection of gemstones and diamonds that are specially designed to each customer's preference.
GIOIA Fine Jewellery offers bespoke engagement rings and wedding bands, with a 24/7 online advisory to serve customers throughout the clock.
Their dedication to their customers and high-quality workmanship definitely shone through, with their full star ratings on Google!
8. Ling Jewellery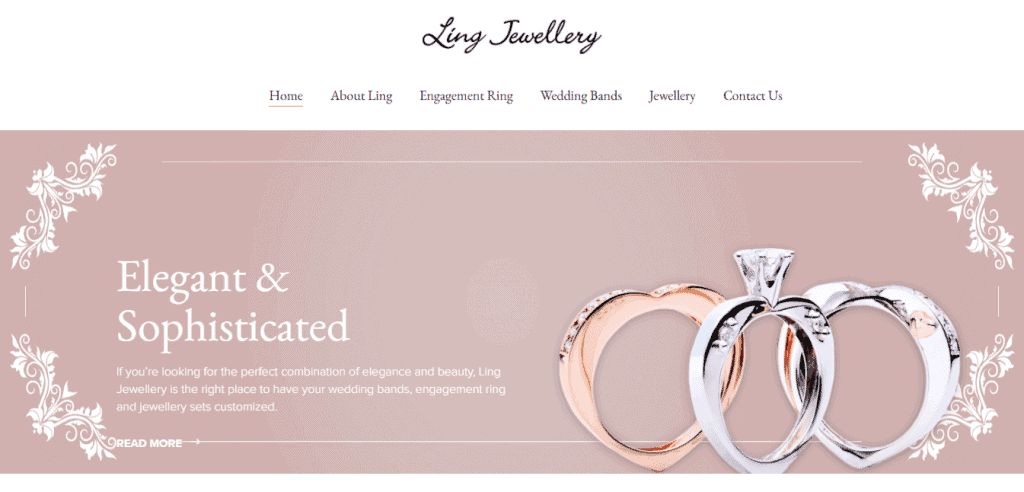 Ling Jewellery is all about timeless, sophisticated personalised jewellery with tip-top customer service.
A graduate of Gemological Institute of America (GIA) in California, the owner of Ling Jewellery is armed with both the knowledge and skills to craft exquisite jewellery designs over the years.
For the clueless couples looking to get an engagement ring in Singapore for the first time, do check out their handy guide on their website for some clarity!
9. Princess Gem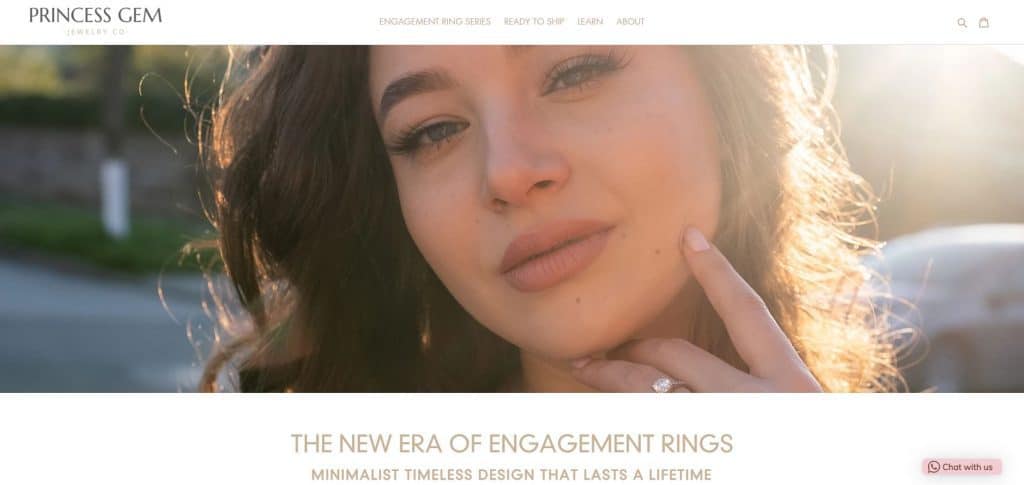 Princess Gem is founded by a visionary Singaporean Millennial who aims to offer sophisticated (Whether they are moissanite and diamond) engagement rings at revolutionary prices, never to compromise on exceptional quality and to uphold ethical standards by offering exclusively conflict-free jewellery.
Princess Gem's rings come with a lifetime warranty, polishing and cleaning service so that you can be worry-free about its condition.
10. LeCaine Gems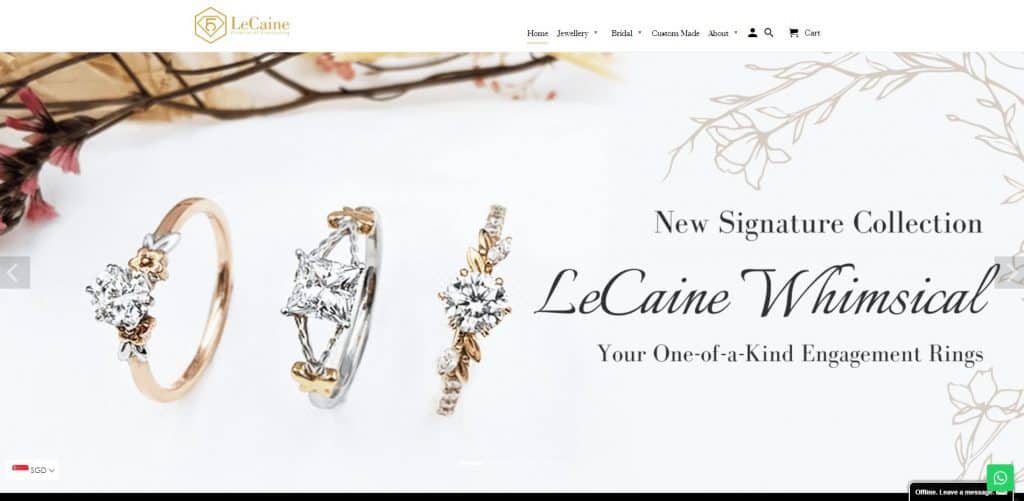 LeCaine Gems is a family-owned business with several years of experience in the jewellery industry. Their jewelleries are certified as authentic and made with high-quality stones and real gold. They believe in ethical trades, fair pricing and a dedication in providing a excellent service.
Their engagement rings are moissanite rings that are popular in various parts of the world which makes them perfect for many occasions such as weddings, engagements and birthdays. They also provide complimentary engraving done on your ring for greater commemorative value for their customers.
11. Carrie K.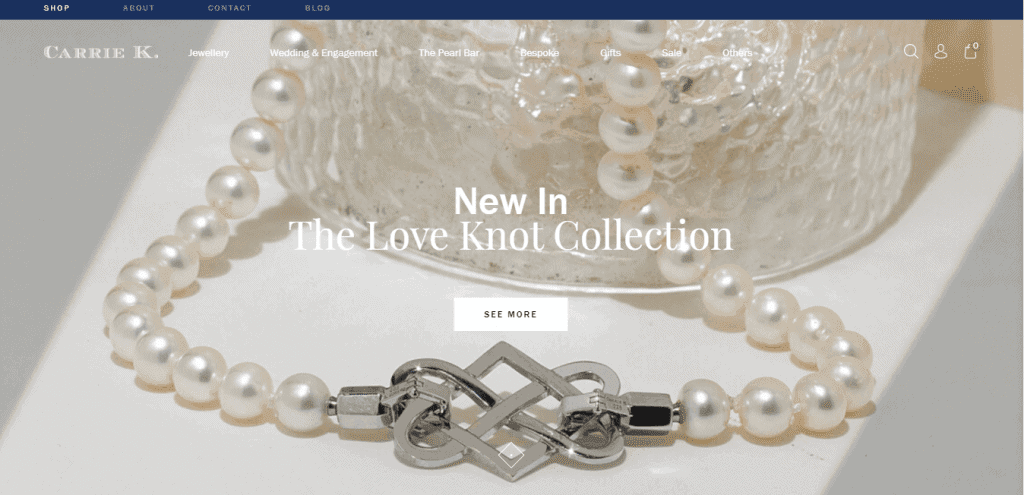 If you and your partner enjoy an element of mystery in your relationship, take it up a notch with Carrie K.'s Milgrain Morse Solitaire Ring.
Instead of the usual alphabet letters, it allows the initials of both you and your partner to be set in Morse code! Definitely a perfect choice for lovebirds who'd love to have one aspect of their love sacred and secret – just to themselves.
If you're feeling unsure, they even offer a complimentary workshop that teaches you all the tips and tricks behind choosing the perfect diamond!
12. The Canary Diamond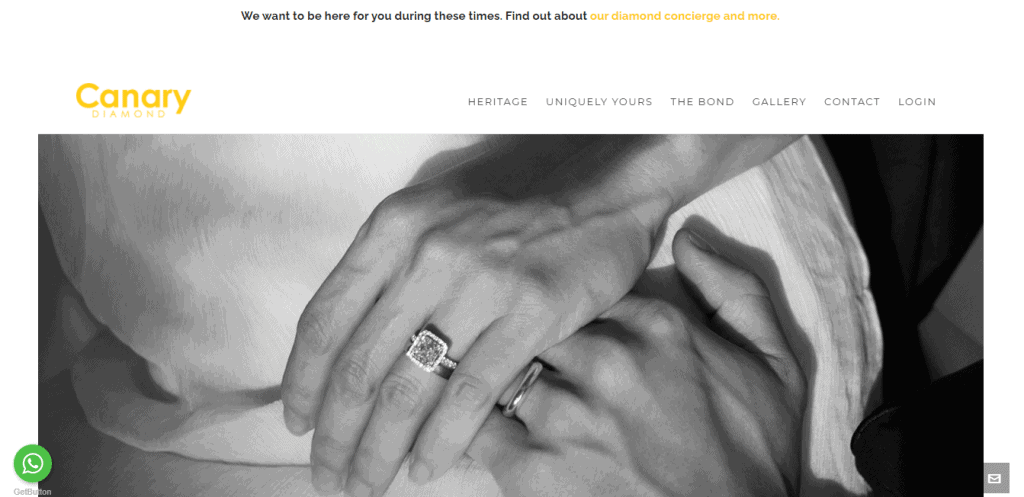 This homegrown jewellery brand has been in operation for close to 3 generations, so you can be sure that their workmanship and quality is of a certain standard.
The Canary Diamond houses one of the largest selections of Ideal Cut GIA Certified Diamonds in Singapore, ranging from Columbian emeralds to Burmese rubies and more.
Their dedication to customers can be seen from their detailed approach to engagement ring customisation. From choosing the gemstone, material and design right to the finishing touches, they are at every step of the way to ensure a smooth-sailing process.
13. Carat 55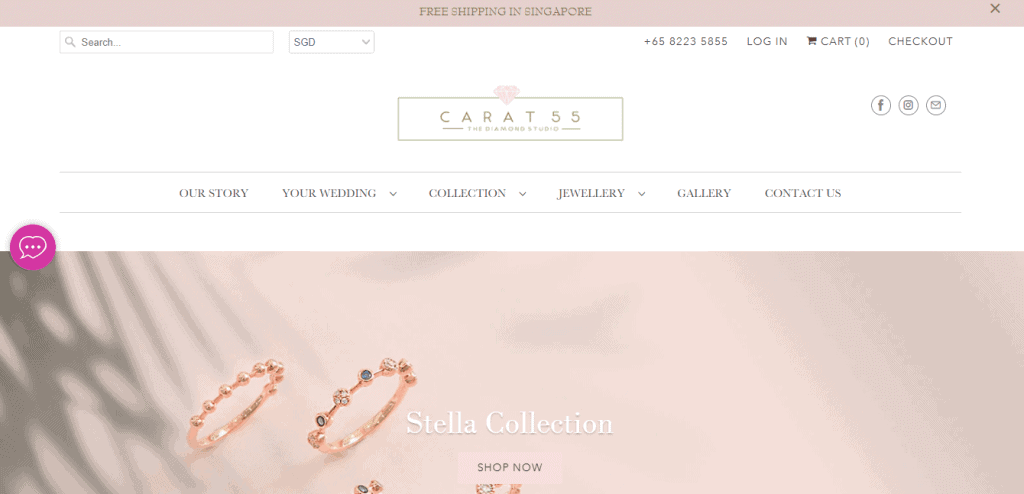 Carat 55 emphasises crafting elegant, timeless jewellery pieces to commemorate special milestones.
They believe that relationships with clients go beyond their purchase, therefore their consultation services are sought after as they provide impeccable service to their customers.
Their wedding-related jewellery such as engagement rings, wedding bands and Si Dian Jin bridal sets are intricately designed to exude simplicity with elegance. Very fitting for the modern brides-to-be who are all about minimalism!
14. Gem By Gems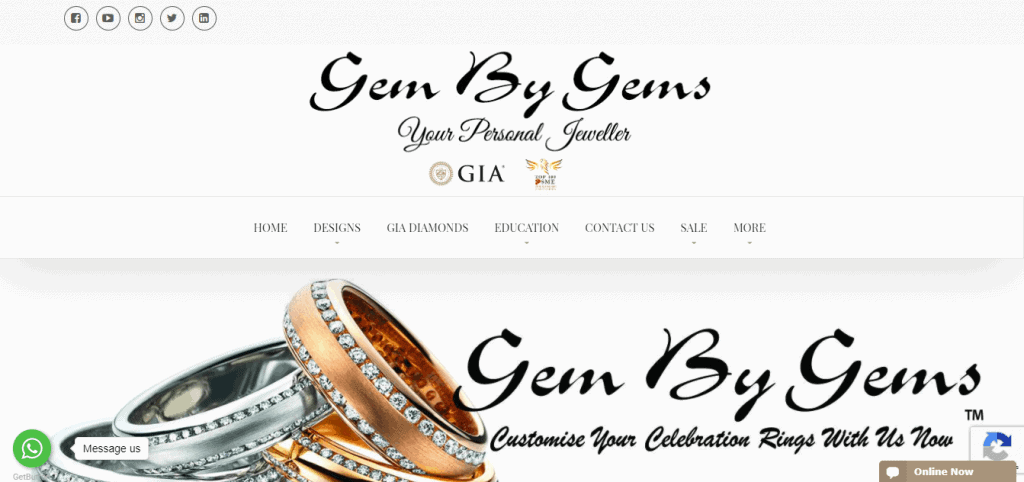 This one's specially for the budget-conscious, as Gem By Gems is considerably one of the most affordable places to get an engagement ring in Singapore.
Gem By Gems vouches for their unbeatable prices with their price-beat guarantee. If any customer were to find rings of the exact diamond specification priced lower than theirs, they are willing to offer a 5% discount on the other brand's selling price.
They made it possible to keep costs low by having everything in-house, from design to manufacturing. Although cheaper than the market price, rest assured that their jewellery quality has not been compromised which is backed by their high online ratings.
15. Madly Gems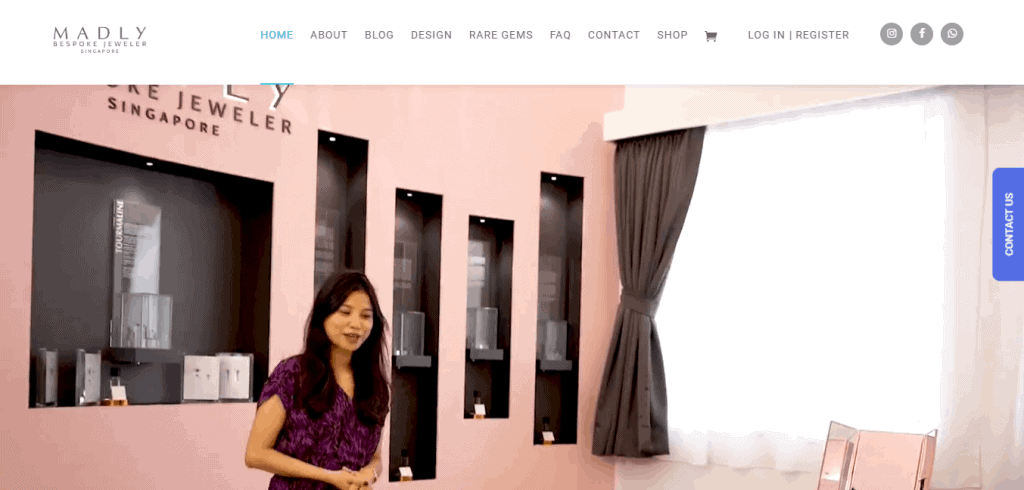 Madly Gems truly go mad with their colours, as their gemstone selection features a wide array of shades that are specially sourced from Tanzania.
Their bold colours and unconventional designs stand out from the cookie-cutter designs commonly seen in the industry. Definitely one of the more unique places to get an engagement ring in Singapore!
Their quirky jewellery will be a great complement to your partner if she's one that loves being decked in vibrant colours.
16. Gen K. Jewellery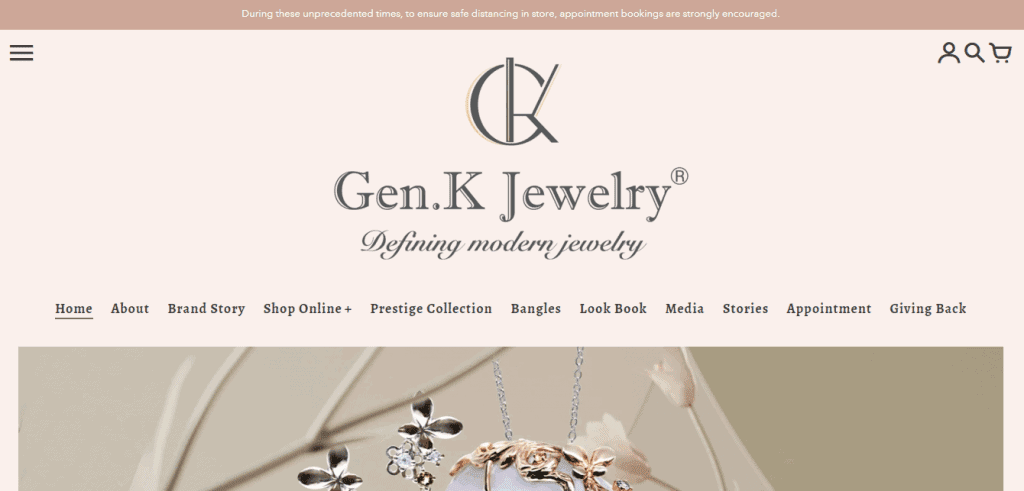 When one thinks of getting engagement rings in Singapore nowadays, jade will probably fall far at the back of peoples' minds with them seemingly ancient and traditional looking.
However, let Gen K Jewellery break this negative stereotype with their elegant and modern jade jewellery designs.
They not only offer jade jewellery but other precious gemstones such as Sapphire, Quartz, Spinel and more that may have fallen through the cracks through consumers' pursuit for diamonds.
For engagement rings, some of their designs are made to order to ensure it fits you to a tee!
Conclusion
As they say, "Diamonds are a girl's best friend" and it's only right to make conscientious effort to chase after the best rings that will make your beau swoon.
Apart from researching beforehand all about diamonds and the like, it is equally important to know in advance what is her ring size (discreetly, if you want it to be a successful surprise).
Combine that with a sincere, loving speech and you should be on your way to planning the wedding next.
You would definitely need some memorable marriage proposal ideas to make your other half swoon!
How timely, we have an article specially about that – take a look at our picks for the best wedding planners in Singapore!
Explore More Content