13 Best Bridal Shop in Singapore for Effortlessly Beautiful Gowns [2023]
Stressing over finding the perfect gown for your big day? Try these 13 best bridal shops in Singapore!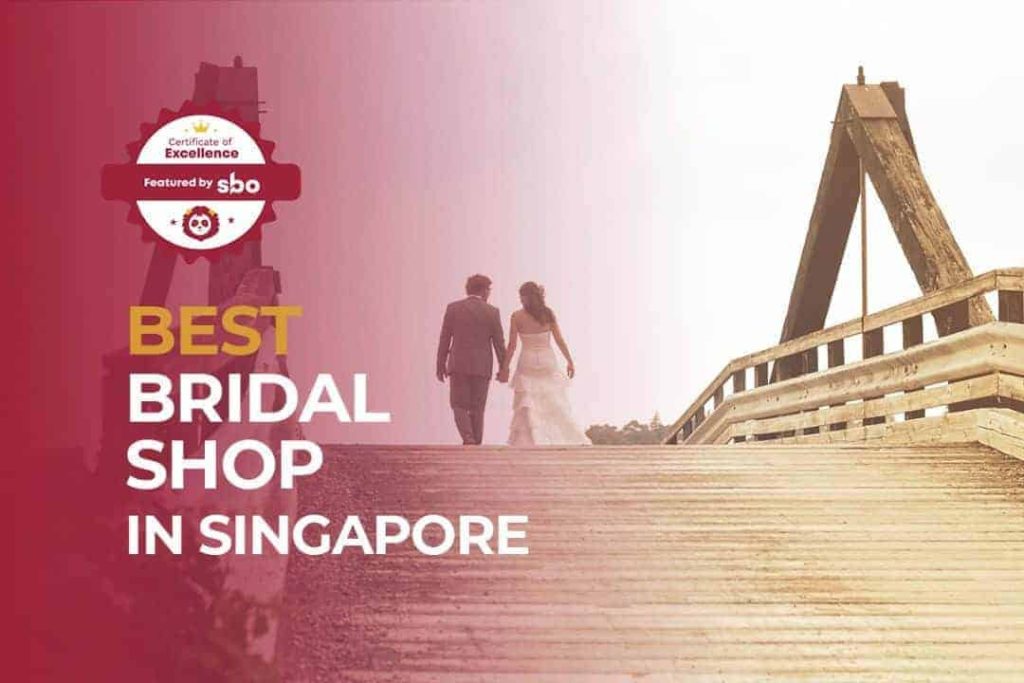 The wedding gown is undoubtedly one of the most important elements for any bride-to-be.
While it is often one of the most exciting experiences of the wedding planning process, it can also be an arduous task to pick the perfect one—at least, not with some assistance.
To hopefully make your dress search a little easier, we have curated a list of the 13 best bridal shop in Singapore covering a variety of styles and packages to match your budget!
1. Odelia Bridal Studio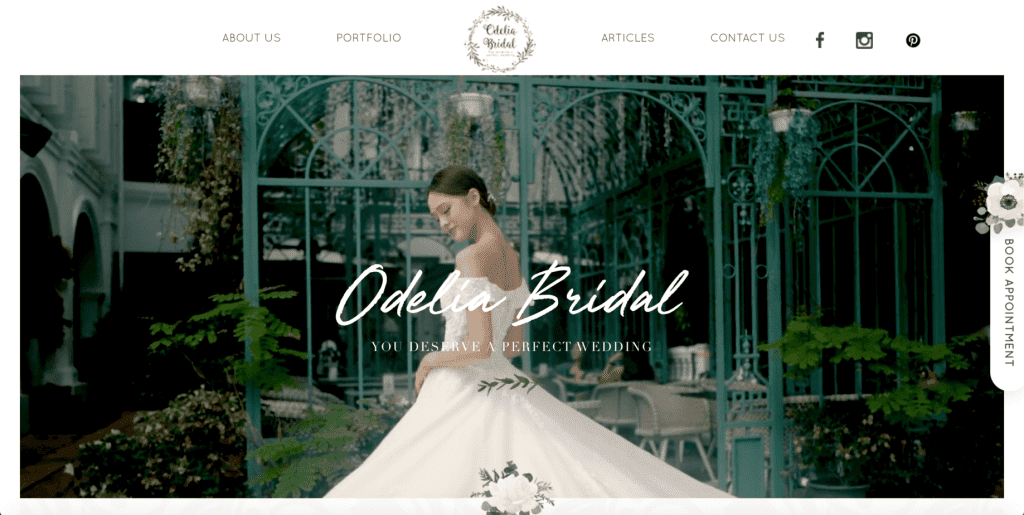 Odelia Bridal Studio believes that every bride deserves a perfect wedding.
Offering world-class and personalized service, Odelia is managed by an award-winning photographer and established bridal gown designer, Rex and Jovin.
Paying close attention to each couple's preferences and personalities, each outfit is carefully tailored to the bride and groom. Many couples choose to get a pre-wedding photoshoot with them that includes a photo album, canvas frame, rental of gowns and suits, and make-up and hairstyling.
Reviews talk about the homely service and talented duo that were extremely encouraging and patient every step of the way. Couples also appreciated their proactiveness in quickly resolving issues when they occurred.
2. Luna Bianca Bridal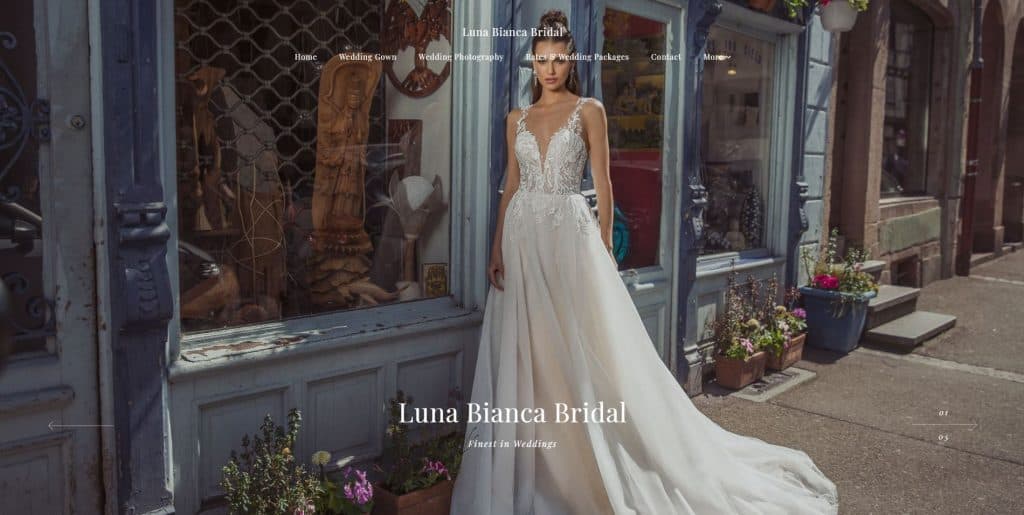 Luna Bianca Bridal consists of a humble and focused team that provides unparalleled quality in every detail for your wedding. They strive to provide wed couples with the best experience.
They offer an extensive range of wedding gowns to choose from (HERA, Grenada, Franics and Ella). 80% of their off-the-rack gowns are from Europe while the remainder is made-to-measure pieces.
Luna Bianca Bridal also offers various wedding packages (ROM, Pre-Wedding and Wedding Gown packages) starting from S$1280 to fulfil your desire for a dream wedding.
3. Z Wedding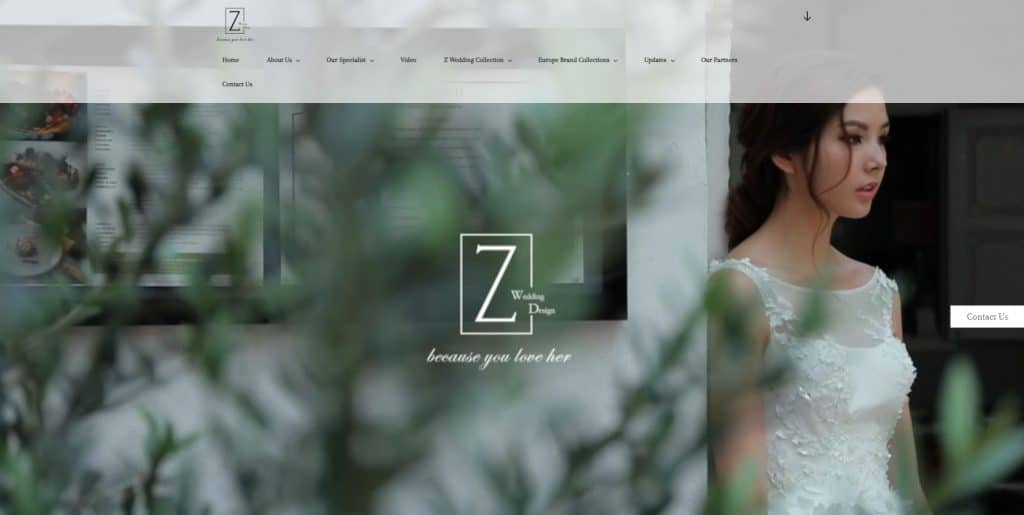 Z Wedding is a contemporary wedding boutique founded in 2007 by Joey Ling that offers a collection of opulent and intricately designed wedding gowns underlined by their aesthetic philosophy of sincerity in quality strength and creative product.
This luxury wedding boutique's collection of wedding gowns are designed by their esteemed team of in-house designers.
4. Frieda Brides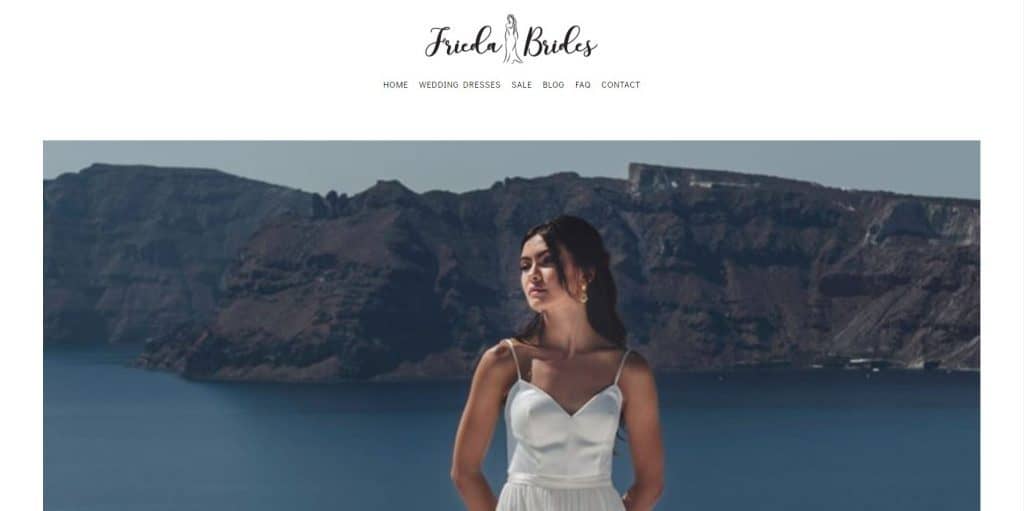 Frieda Brides is a bridal shop in Singapore that carries unique and high-quality wedding gowns made by international designers.
They specialize in simple, modern bridal gown styles including bohemian and minimalist wedding dresses.
5. Wedding Crafters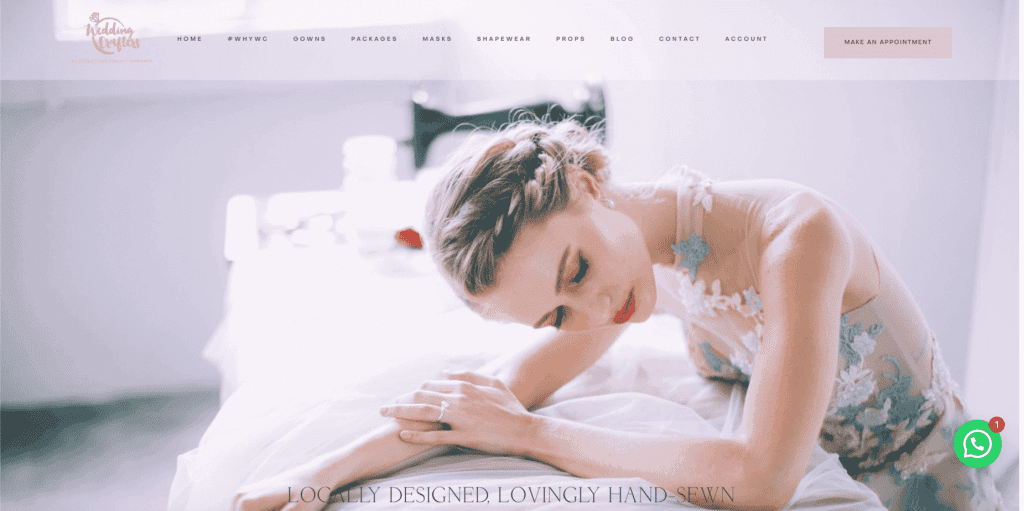 The team at Wedding Crafters strives to offer alternative designs for the modern, trendsetter bride.
Going above and beyond to redefine the boundaries of traditional wedding gowns, their focus is on A-line and fit and flare shapes with an array of fabric types and colours.
Each dress is lovingly designed and hand-sewn by the team that is not only their pride and soul, but also an extension of the personality of their designers. While their focus is on creating unique gowns for rental, they do work on bespoke projects as well.
Their gown packages are easily customizable using their online Package Calculator to match your needs and budget. Their ala-carte rental starts from $990 nett for 1 gown.
Brides can pick from over 160 wedding and evening gowns and modern cheongsams and also purchase additional body shapers and wedding props via their online store.
Reviews talk about the beautiful selection of gowns and the team's excellent skills in alterations for the most flattering results!
6. Giorgia Couture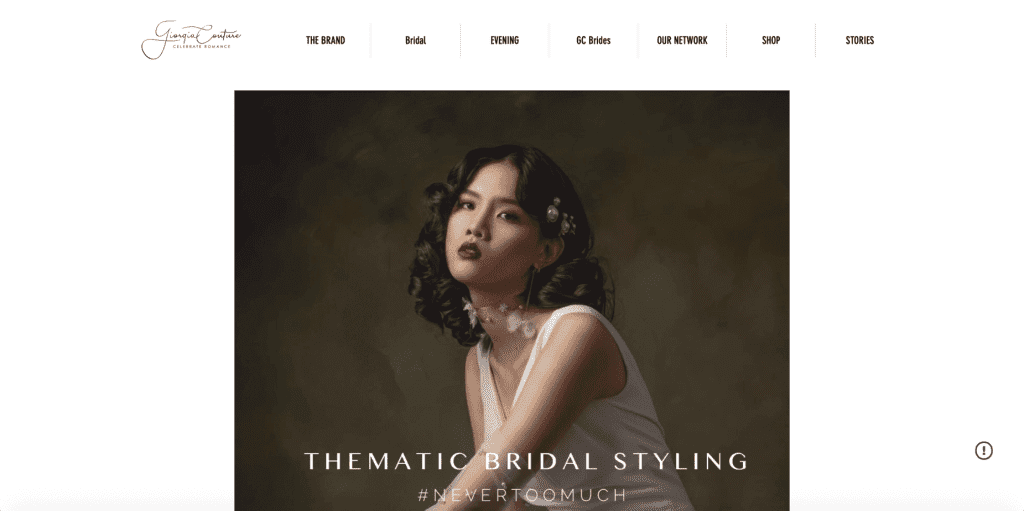 Giorgia Couture is a sustainable bridal label that offers a diverse and competitive range of dresses for brides who wish to stand out on their special day.
Brides who are looking for dreamy, whimsical designs that are also stylish and modern will love their collections.
Each dress incorporates lightweight, airy and luxe elements to help brides feel comfortable while featuring bold accents like 3D floral appliqués or hand embroidery for that extra wow-factor.
Brides can choose from stunning collections like the Elysian Bridal Collection that was designed in collaboration with veteran bridal designer Kelliopi Peraki; or the Signature Collection featuring 6 designs in mermaid and A-line silhouettes. Each wedding dress is available for rent or can be made-on-order with minor customization.
Reviews talk about Founder Vienna's passion for her craft and attention to detail in bringing their ideas to life.
7. The Red Wedding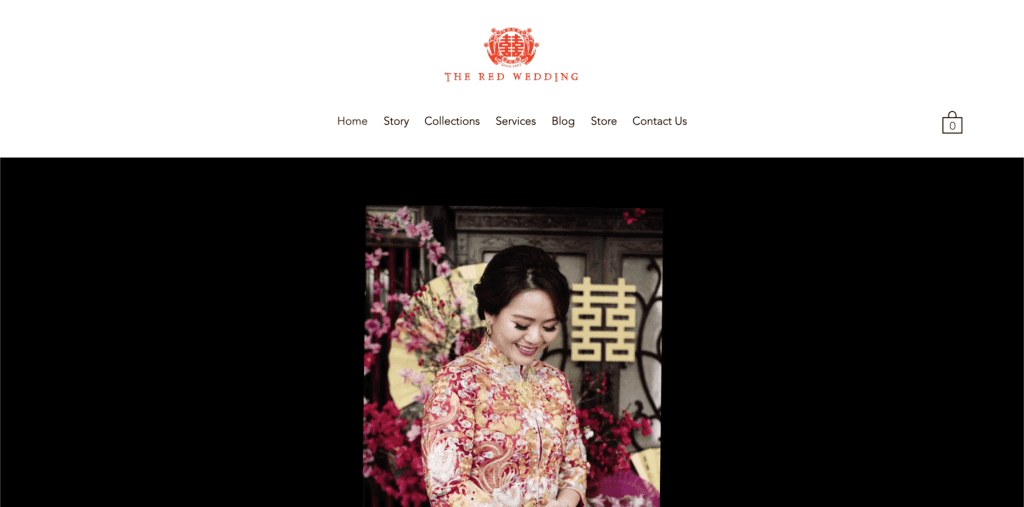 Having just celebrated their 13th year in the business, The Red Wedding is well-known for their exquisite collection of traditional Qun Kua and Ma Kua for modern brides and grooms.
Handmade using the finest materials and finished mostly with a tapered fit to accentuate and enhance the bride's figure, the shop also offers matching accessories and complementing traditional attires like Tang jackets for the groom.
Janet, the founder of The Red Wedding decided to set up the business as a way to preserve and showcase the unique and beautiful traditions of the Chinese culture and bring joy to those around her.
Couples can choose from different categories according to the intensity of the embroidery; and brides also have the option of the Xiu He Fu range that is made using a different embroidery technique alongside diversified colours and motifs.
Reviews talk about the great range of high-quality traditional Chinese gowns that feel and look amazing both in photos and in-person! Couples also praise Janet for her cheerful disposition and valuable guidance for a fuss-free and memorable experience.
8. Grace Atelier Weddings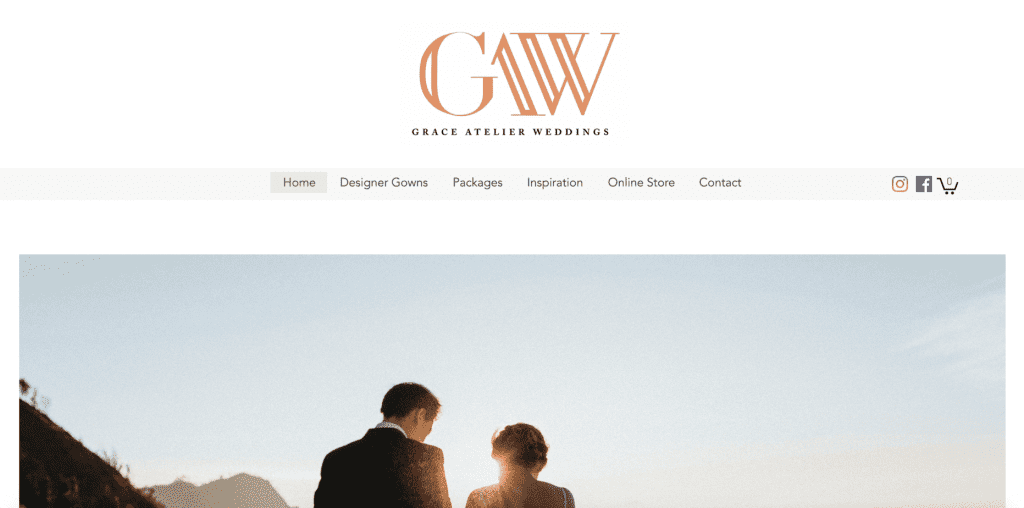 Grace Atelier Weddings is the go-to boutique for brides that are looking for modern and fashion-forward designer couture gowns with a focus on design, embellishments, fabrics and a cut that flatters the Asian bride.
Lovingly handpicked by a team of stylists, the selection of bridal and evening gowns features some of the finest craftsmen and highly sought after designers around the world.
Offering a range of flexible packages in partnership with local designers, stylists, photographers, make-up artists and more, bridal gown rental start from $800 and bespoke rentals start from $2,100.
The team believes in offering personal service to all customers and keeps appointments to a maximum of three per day.
Reviews can vouch for the highly personal service from the team and their patience with attending to requests and getting to know the brides' preferences. Couples were also impressed with the variety of designs and service provided by their partners.
9. Korean Artiz Studio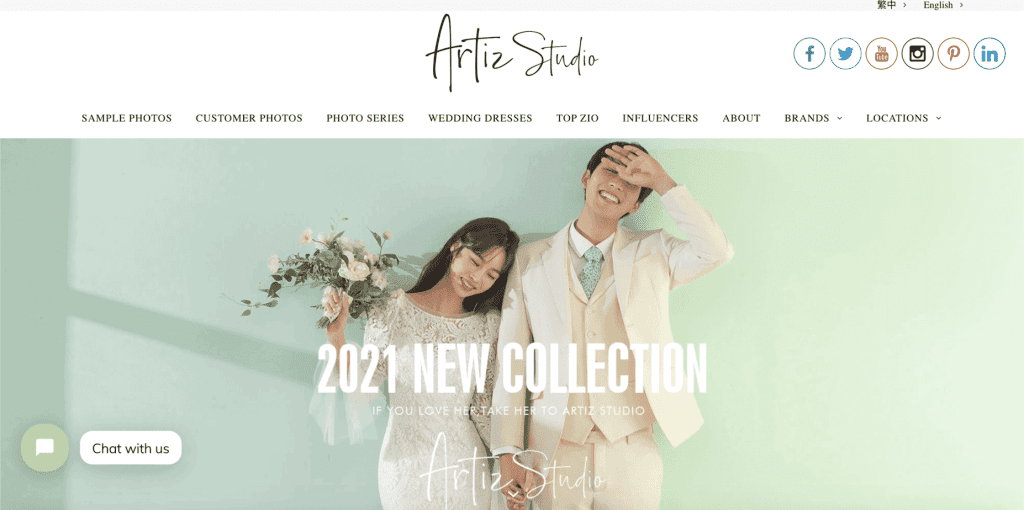 Founded in Busan, South Korea in 2008, Korean Artiz Studio is one of the most fashionable and trendy Korean style wedding photography brands around the world.
As Singapore's first and only authentic Korean luxury indoor wedding studio and bridal boutique, their boutique features Grace Kelly Korea for its elegant and whimsical gowns and Top Zio for its minimalistic yet stylish suits and tuxedos.
Reviews from couples talk about the fun and seamless fitting experience with the team, from providing advice and recommendations to clearly explaining the packages for them.
10. The Ivory Bridal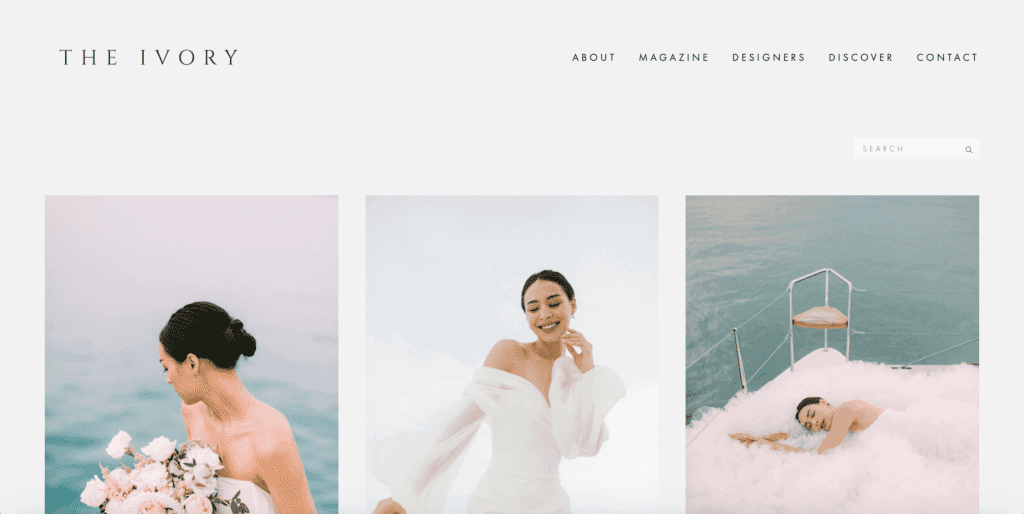 The Ivory Bridal is founded by expert stylist, Jin Yuan, who specially curates a list of international designer gowns that caters to modern romantics.
Their vow is to provide high quality and unique gowns that encompasses both established brands and highly coveted labels from different designers worldwide, all of which are available for rent or purchase.
Reviews talk about Jin Yuan's great eye for gowns and the exquisite range of designers and styles to choose from. Many brides complimented the pre and post-sale service as well as the hospitality of the team that instantly made them feel at ease.
11. Rico-A-Mona Bridal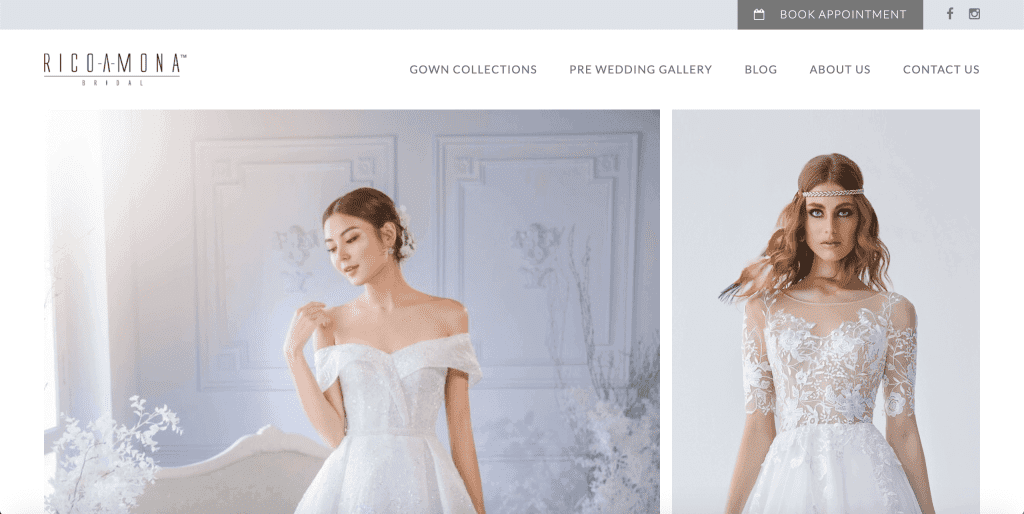 Established in 2009, Rico-A-Mona Bridal specializes in custom-made and wedding gown rental services that is equal parts chic and romantic.
The boutique carries an eclectic mix of European designs that celebrates fine workmanship; using only specially imported luxurious fabrics and materials.
Choose a gown from over 30 collections with names such as Goddess, Oriental Cheongsam, Cherry Blossom, Pastel Ocean, Bohemian Love and Forest Fairy that are available for purchase or rental.
Their team of in-house coordinators and dressers are trained to help you along your journey from booking appointments to liaising with make-up artists, photographers and videographers.
Reviews talk about the fuss-free and seamless experience with the team and friendly coordinators who were attentive to their needs. Brides also appreciate the valuable ideas and advice provided by the team.
12. Vivian Gown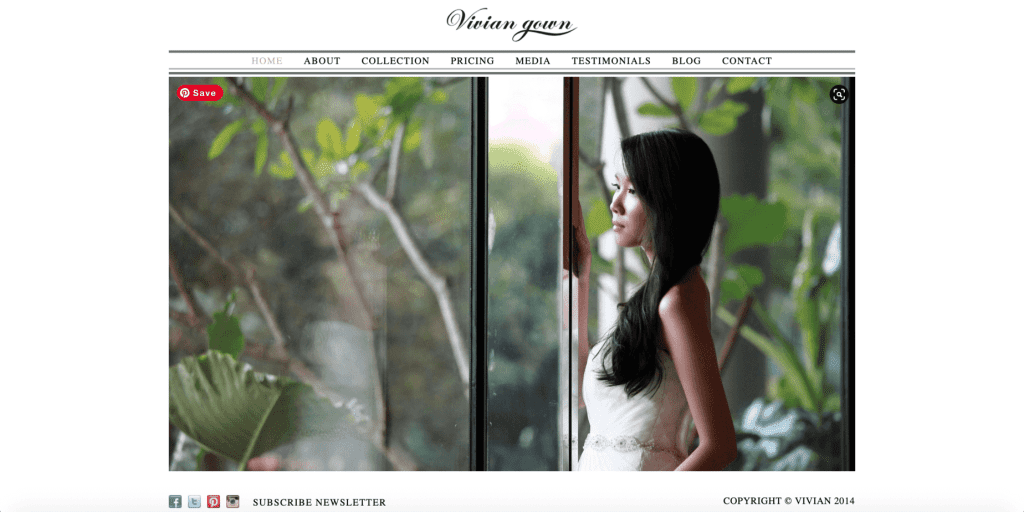 Vivian has been designing and making wedding dresses since 2007 and has quickly earned a reputation as an affordable gown provider.
Her goal is to make wedding gowns boasting cutting-edge design and quality finishes accessible for every bride, regardless of their budget. A ready made wedding dress starts from $800 while a bespoke wedding dress starts from $900.
Reviews talk about Vivian's passion and sincerity in helping them find their dream dress. Many of them also felt reassured by her knowledge and experience and were impressed by her ability to work even in tight deadlines.
13. Divine Couture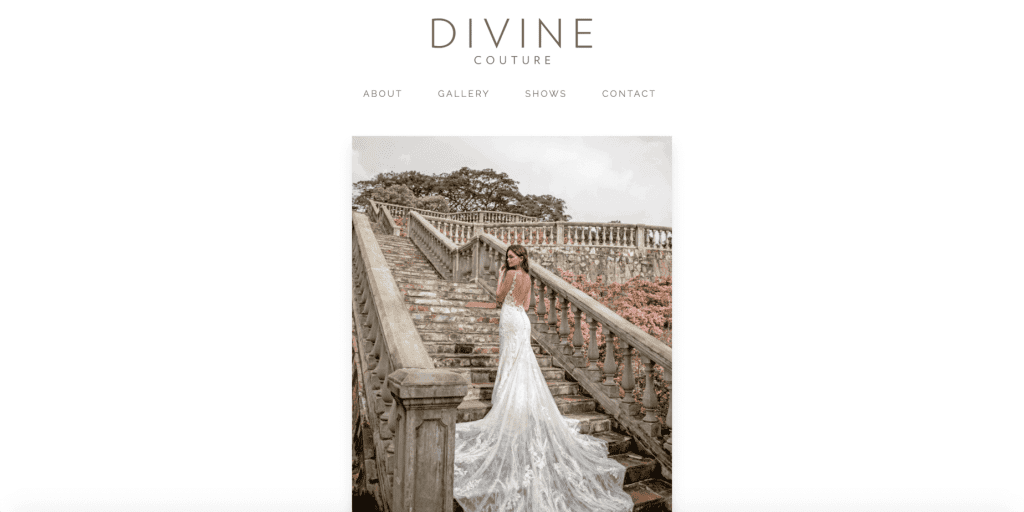 Founder of Divine Couture, Kim Tay possesses more than 20 years of experience in designing and curating elegant and timeless self-designed pieces that are tailored to fit the bride perfectly.
Offering a wide range of bespoke wedding and evening dresses, cheongsams and suits, reviews talk about the intricate details and workmanship of Kim and her dedication to ensuring each couple receives her utmost attention.
Conclusion
Do you have any reviews and comments to share regarding our choices for the best bridal shop in Singapore?
While SBO is committed to supporting our local businesses, we welcome any feedback and anonymous sharing regarding your experience with the listed bridal shop in Singapore.
We hope that this guide will be useful in helping you to make an informed decision when it comes to finding the best bridal shop in Singapore.
Featured Image by Scott Webb on Unsplash
Explore More Content