10 Best Event Planner in Singapore to Land Your Plan [2023]
With a professional event planner's help, planning your next event's easier than ever. Check out these 10 best event planner in Singapore!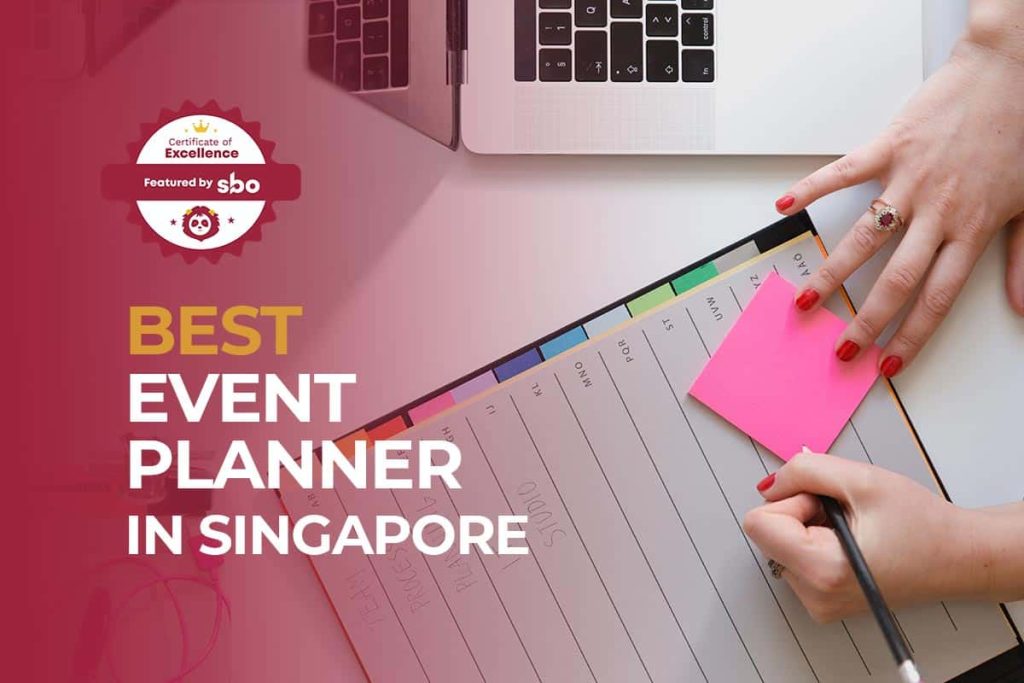 Planning to pull off your next big event?
Whether that's a smashing carnival, dreamy wedding or kids' party, the easiest way to save yourself a lot of hassle is getting an experienced event planner to help you throughout the process. An event planner takes care of the planning and nitty gritty details so that you and your guests will have a blast.
Now, let's get down to choosing from the 10 best event planner in Singapore we've compiled just for you!
1. JNR Entertainment Pte Ltd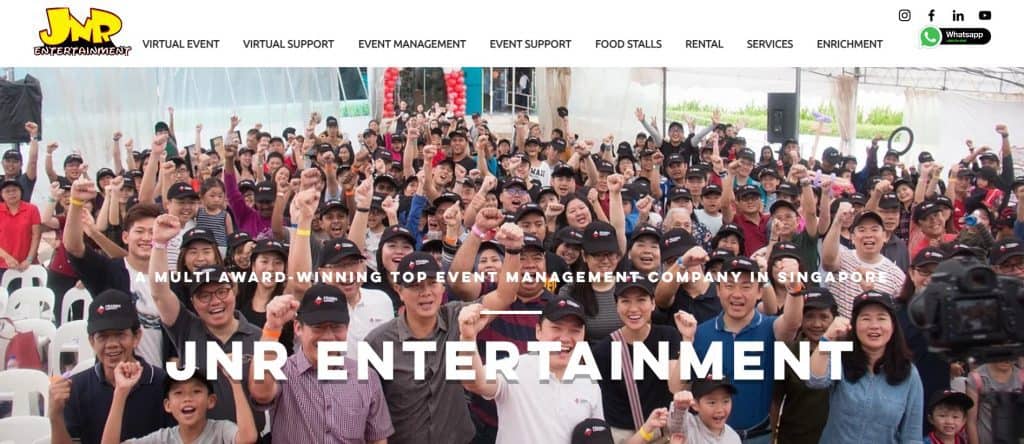 Need an event planner for your child's party, corporate or virtual event? With a smorgasbord of choices up for choosing, JNR Entertainment's your best bet! Having started out providing kids' magic shows and services, it has since branched out into different specialisations and captured the hearts of its many clients.
They have collected majority of their equipment to provide affordable rates and value-added services to customers. The procedure begins from event conceptualisation to program flow planning, logistics coordination and actual-day execution.
All you need to do is relax and let them run the show for you! The reviews mention their responsive team, professionalism and well-devised games, making them a leading choice for event planning.
2. PartyMojo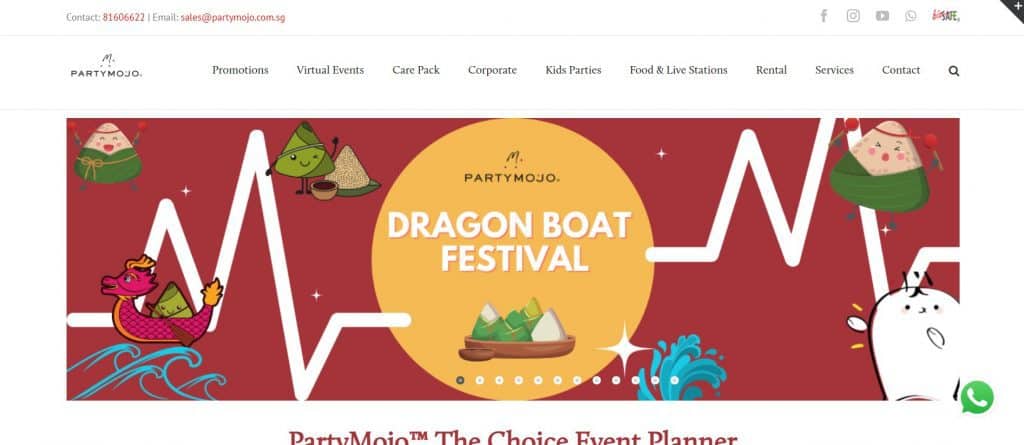 What's your mojo?
We're guessing that it's full-fledged event planning provider PartyMojo! Experienced with plenty of successful event executions under its belt, this event planner specialises in kids' events, having delighted children of all ages via over 4,000 events conducted throughout Singapore.
Using its own proprietary protocol, Mojo Formula, Party Mojo weaves magic and amazement into its planning process to turn every event into a mystical experience. Armed with an extensive range of in-house party equipment and materials, it's capable of creating magnificent moments you'll always remember.
Having been in the industry for many years, it has amassed numerous positive reviews from established clientele. To top it off, it's an active sponsor for various NGOs like Make-A-Wish Singapore, Children's Cancer Foundation and more. Reviews mention its quick turnaround and professionalism, making it an ideal choice for last-minute events.
3. Unearthed Productions Events Management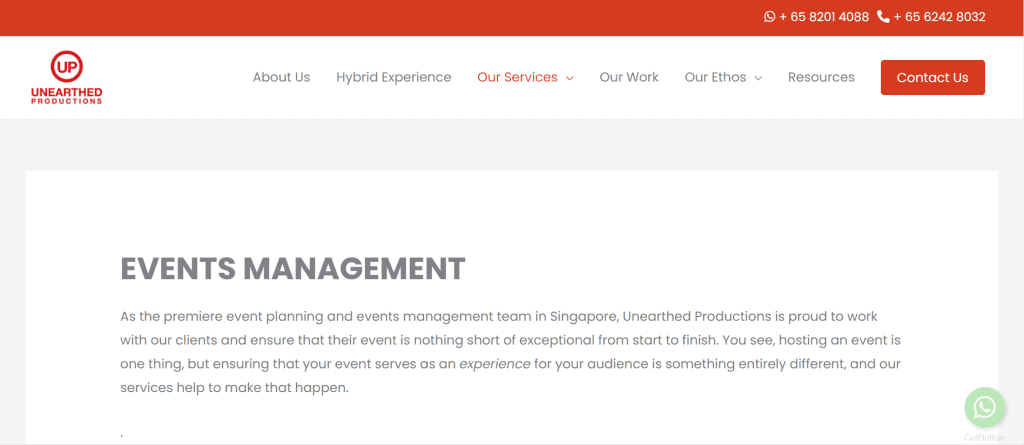 Unearthed Productions doesn't just create events – it creates mind-blowing experiences. It goes above and beyond to connect with its clients on a profound level in order to make hybrid and virtual events a reality.
Know that you're truly in great hands with its team of highly qualified professionals, each experts in their own niche. It doesn't just stop at creating, but goes further to redefine the possibilities that event planning holds. Work hand-in-hand together to ideate inspirational and inventive concepts to keep your audience on their toes.
Conferences, webinars, novel experiences for gala dinners and celebrations – watch the team behind Unearthed Productions handle it like a pro. Plan, program, source and let them do many more while you watch your grand plans unfold in spectacular fashion.
Reviews highlight its wealth of experience, leadership, cutting-edge results and professionalism!
4. Vynella Events
Vynella Events has come a long way since its tiffany chair rentals back almost a decade ago. Over the years, the immense outpouring of support has helped it develop and progress into a full-service event planner. Now, it handles event planning, decorations, entertainment, favours, food and more, easily!
Amidst traditions, cultures, opinions and all the hoo-ha, Vynella Events understands that the entire planning process can be difficult. This is why it's committed to offer affordable services that go beyond expectations as they build lasting relationships with you.
Reviews praise its stunning setups, responsive team and exceptional food, delivered a la covid style.
5. Chère: Weddings & Events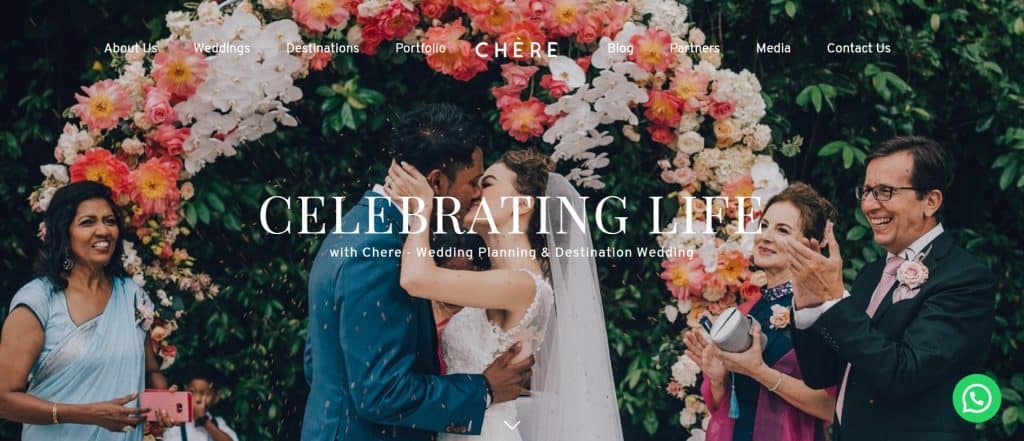 Chère promises to offer you their full attention for your event as it rightly deserves. Helmed by a team of dynamic wedding planners full of zeal and zest, they're ready to take you on a whirlwind ride where the end product is a beautifully executed event made memorable.
For weddings in particular, Chère holds dear every celebration that they curate. After all, it's one of the most significant, once-in-a-lifetime experiences that they're immensely proud to play a part in. Your journey starts from a chat to determine the concept design, all the way to event management.
Plus, it also delivers destination weddings of your wildest dreams, whether that's in the lush landscapes of Ubud, or along the shores of Asia's most happening nightlife. Reviews show customers pleased as punch as they enthuse about the impressive and creative team that goes all out to make sure your celebration is complete.
6. Mariko Venture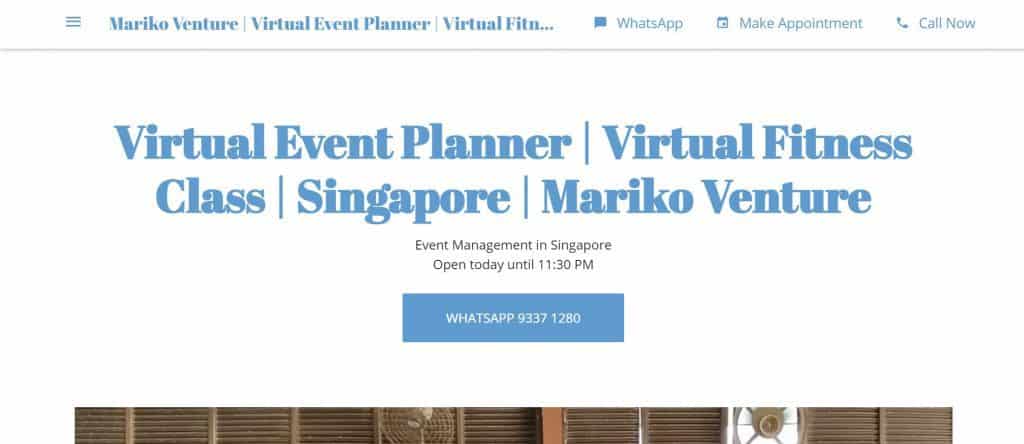 Mariko Venture throws in the entire works as an all-in-one answer to your event planning needs. Whether you're having a small or big event, you can look forward to a customised solution where premium quality services and affordable costs take priority.
Some events they plan for are D&Ds, team bonding, team building, community events, parties and more. Services offered include flower delivery, virtual zumba lessons, artiste management and website design! The team at Mariko Venture collaborates with a vast range of partners and are constantly on the hunt for fresh new ideas, venues and innovative programmes for to always stay on-the-ball.
As the reviews say, customers had an enjoyable experience and loved the family-friendly fun. Let them manage your virtual event and sign up for the engaging fitness classes, something you don't usually find elsewhere!
7. Big Top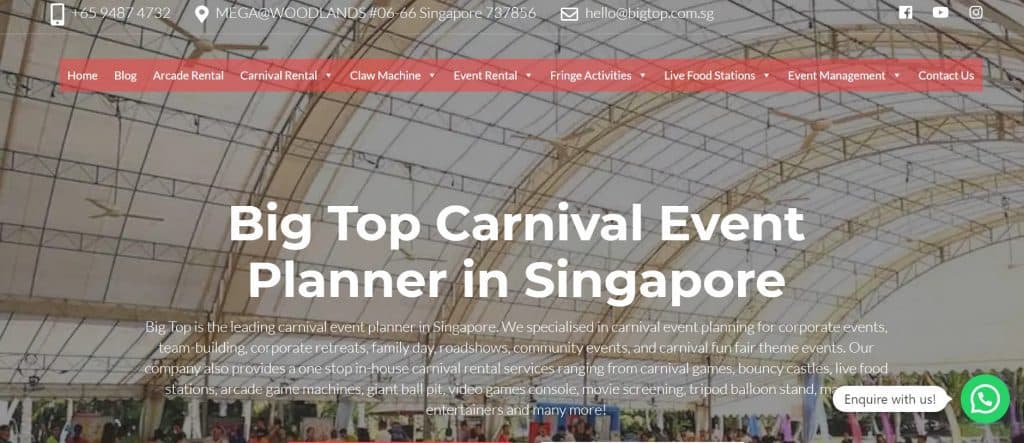 Where carnivals are involved, it's go big or go home! Big Top is a carnival event planner that focuses on carnival-themed event planning and management. Some events they've organised before include D&Ds, Family Day, brand activations and road shows.
When you sign up for its services, you get the whole works, where the professional event managers at Big Top will source the venue and equipment, coming up with a theme, coordination, customising carnival games, and booking the relevant emcees or artistes. Simply contact the team for a customised quote!
If responsiveness and reasonable prices are important to you, you'll be glad to know that the reviews attest that and more. They've also received praise for their service and quality as well!
8. The Events Artery Pte Ltd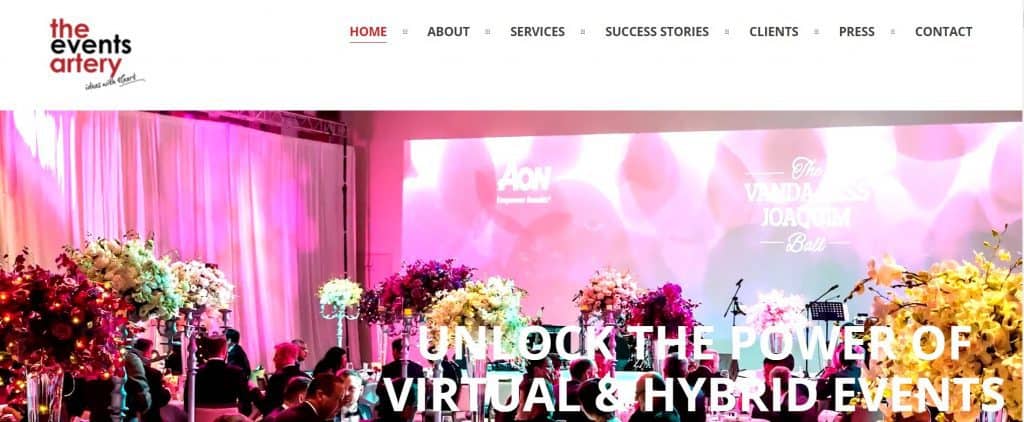 Every day is a new day to inspire, challenge, and make events mind-blowing at The Events Artery. Having been in the scene since 2006, it's been tirelessly helping businesses connect with their audiences via live and virtual experiences.
It partners together with you to revolutionise your event strategy, allowing you to reach international audiences and link up meaningfully through hybrid events, remote meetings and virtual conferences. It has cinched multiple awards, earning it the reputation of a trusted partner in the industry.
Some events they do include conferences, seminars, workshops, trade shows, product launches and brand activations. Its clients come from distinguished brand names well-recognised both locally and worldwide.
9. eZvent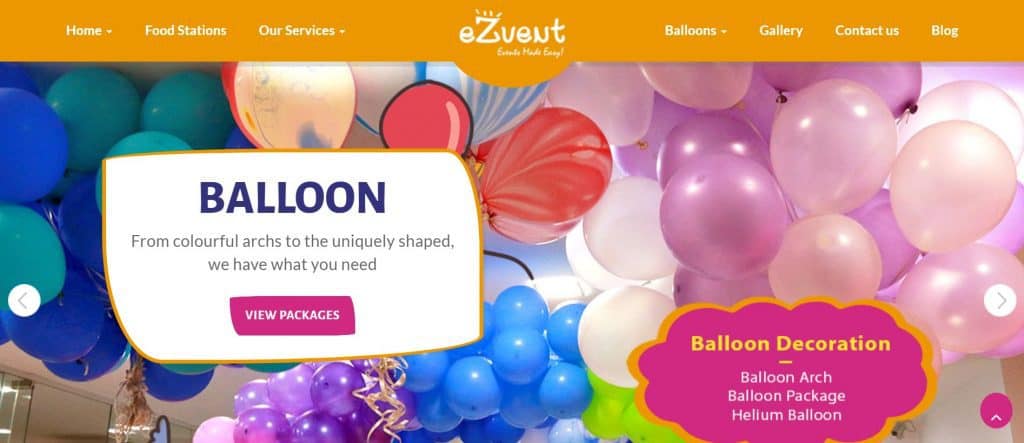 A witty play on words, eZvent wants to show that it helps to make planning events easy! It caters to all types of events and occasions with a slew of services, entertainment options and equipment. Rates are affordable and reasonable as well.
You can find balloon decor, photo booth setup services, magic show packages, balloon sculpting, and live food stations at eZvent. The DIY Candy Floss Machine Rental begins from a pocket-friendly $150 for two hours. Maximise your budget and do away with the unnecessary expenses while making sure that quality's kept in check!
10. GP Events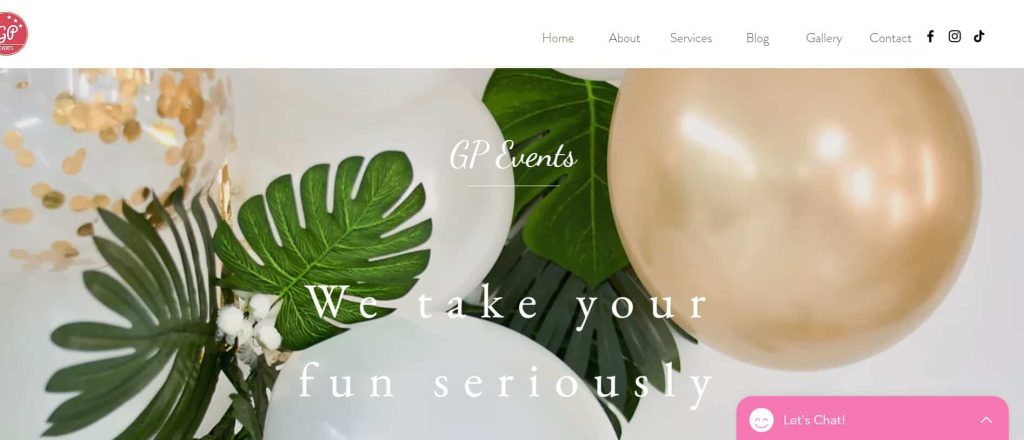 The dessert table is without doubt, the centrepiece of many celebratory events. Using its artistic expression, experience and talent, GP Events reimagines spaces and dessert tables. In addition, it also provides customised artworks, face painting and other services to brighten up your event.
It goes by its belief that good design is powerful, and when coupled with hard work and adopting a serious manner towards your fun, it can turn your wildest dreams in reality. Pick from different packages for their services according to your budget and requirements. You can also get great gifts, hampers and desserts made!
Conclusion
Do you have any reviews and comments to share regarding our choices for the best event planner in Singapore?
While SBO is committed to supporting our local businesses, we welcome any feedback and anonymous sharing regarding your experience with the listed event planner in Singapore.
We hope that this guide will be useful in helping you to make an informed decision when it comes to finding the best event planner in Singapore.
What's an event without a venue? Searching for a suitable event space is a key aspect of your event planning process. Glean through these recommended event spaces to find the one that best fits your requirements today!
Featured Image by Marten Bjork on Unsplash
Explore More Content