10 Best Bridal Makeup Artists in Singapore For The Happiness Day of Your Life [2023]
Get married with the works of the 10 Best Bridal Makeup Artists in Singapore to celebrate the happiest day of your life.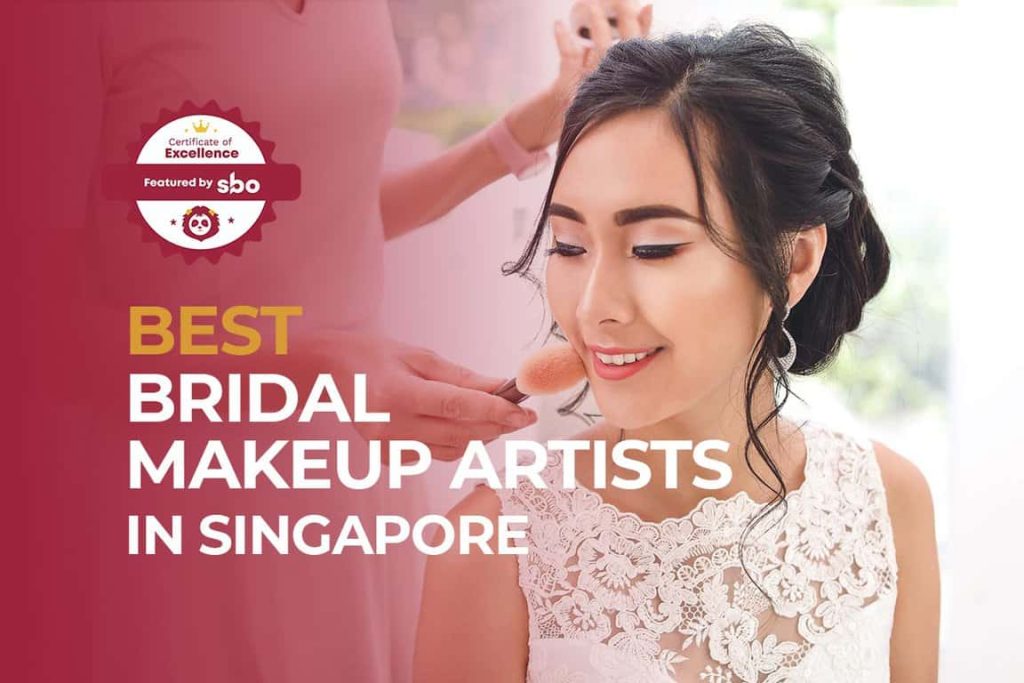 Weddings are once-in-a-lifetime events and it has to be as close to perfect as possible since it celebrates the love of you and your partner.
As a girl, I've always envisioned myself in the prettiest wedding dress, receiving all the well-wishes from all my loved ones and getting married to my soulmate.
On the happiest day of my life, I better be the most beautiful person there. Giving all soon-to-be brides (and myself) a head start, here's a compilation of the 10 Best Bridal Makeup Artists in Singapore!
1. AESTA Makeup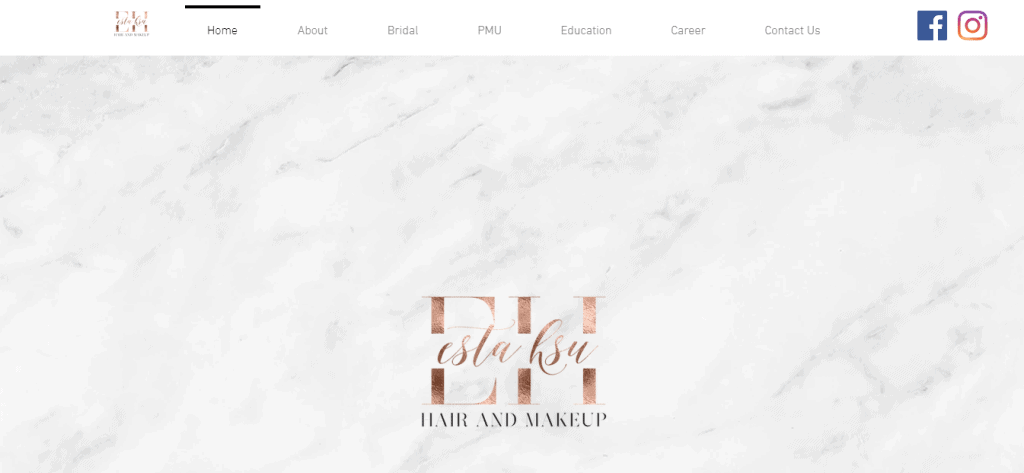 ESTA HSU's quest for perfect beauty started in her university days when she usually found herself picking up subtle imperfections and rooms for improvement on her friend's faces during their minor and major events.
She always thought her friends deserved more. Since then she has helped her friends achieve their birthright- a true beauty.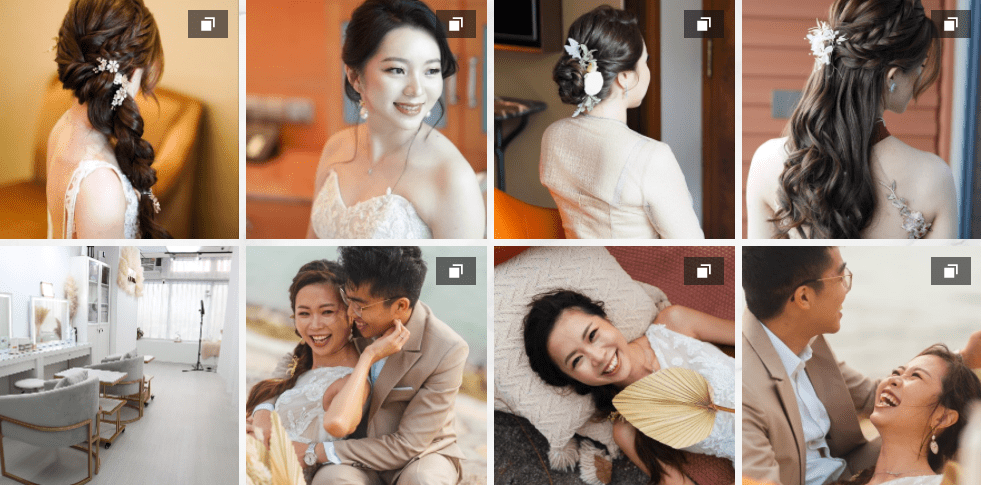 ​This quest for perfect beauty serves as fuel for her already growing passion to be a professional bridal hair and make-up artist.
Coupled with that with the support from her friends and their acknowledgement of her eyes for details, ultimately their confidence in her ESTA HSU decided to embark on a journey as a professional bridal hair and make-up artist based in Singapore.
She has since gained popularity as a makeup artist in Singapore. Check out her portfolio above for a taste of her skills!
2. Joyce Yeo Makeup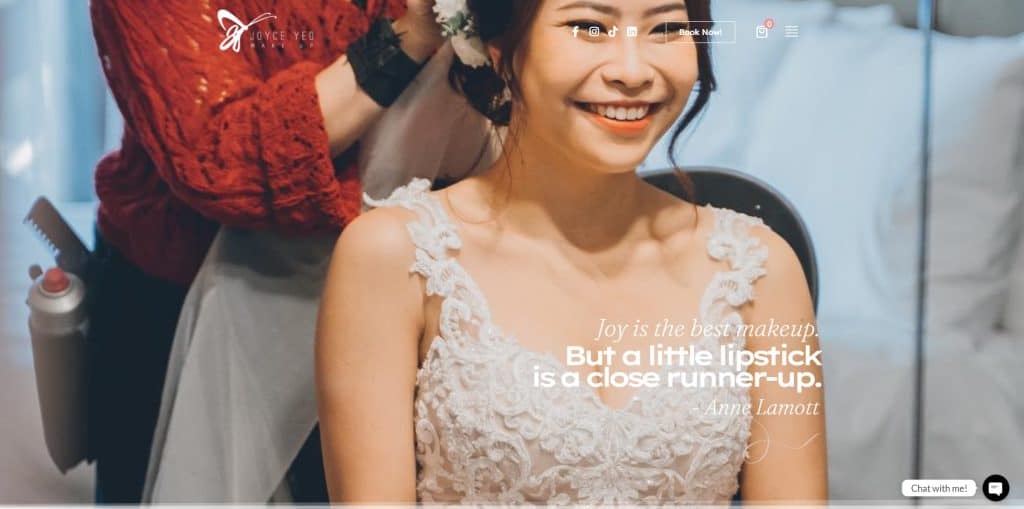 In 2014, Joyce left her corporate job to pursue her passion in makeup and hairstyling and has been engaged in various makeup projects ranging from corporate shoots to Mediacorp programmes to local short film productions.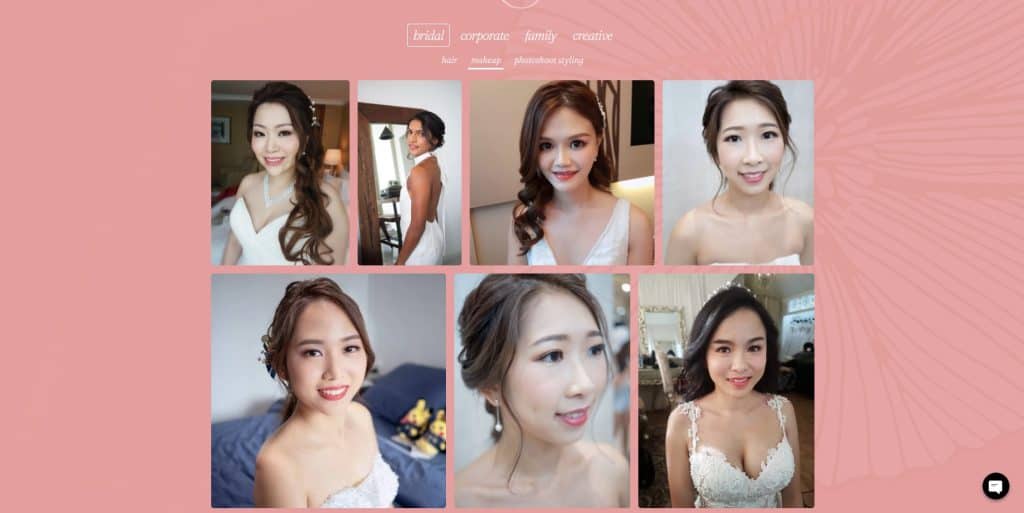 She is trained in both soft bridal looks (Korean, Japanese style) as well as the bold makeup looks for runway and fashion photoshoots. She is also experienced in stage hair and makeup, being a dance performer herself.
​​Today, she has partnered with Terra Headshots to offer not just her signature makeover services that bring out the best from every client she comes across, but also to capture that best, most confident moment of them as their professional headshot. To value-add in their career pursuit and journey in self-investment.
3. Makeup Maestro

Makeup Maestro provides makeup artist services for marketing campaigns, filming & production, workshops and business events. They represent the most passionate makeup artists in the Singapore industry. Specialising in both male and female styling for prints and advertisement, they provide the fastest and easiest way to browse, contact, and hire makeup artists to make any marketing project a success.
With over 200 perfect ratings, it is of no surprise that returning customers are back for their professionalism, skills and attention to detail in curating the most suitable makeup for them. The team's knowledge certainly gave their customers sufficient trust in engaging them for various occasions.
4. Gayathri Menon Makeovers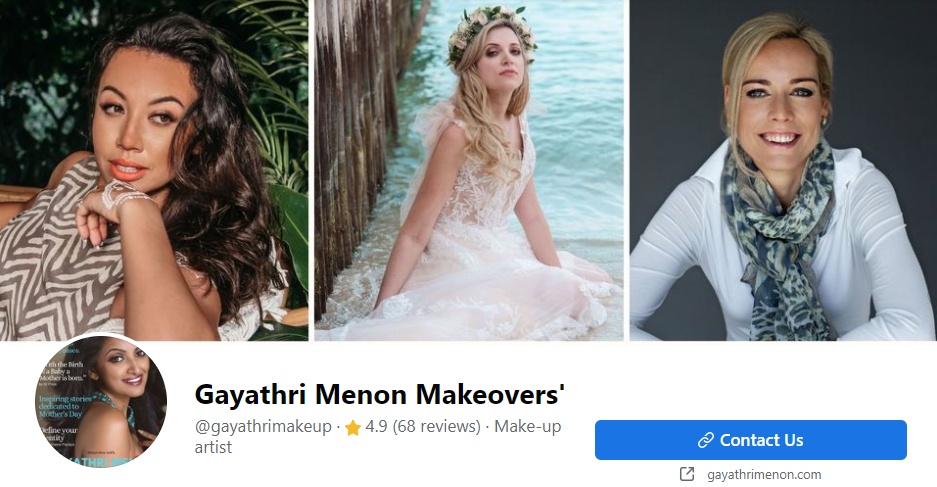 Professionally trained in Make-Up, Hair and Wardrobe Styling, Gayathri Menon frequently travels around for Destination weddings, shoots, workshops and other work.​ She has been awarded on multiple occasions, in recognition of her skills and was also featured in many articles.
Other than that, she has been holding makeup classes for beginners. She has also been invited as a mentor or judge for television programs, passionate about giving tips to amateurs and nurturing the next generation of makeup artists.
5. Makeup Works Sg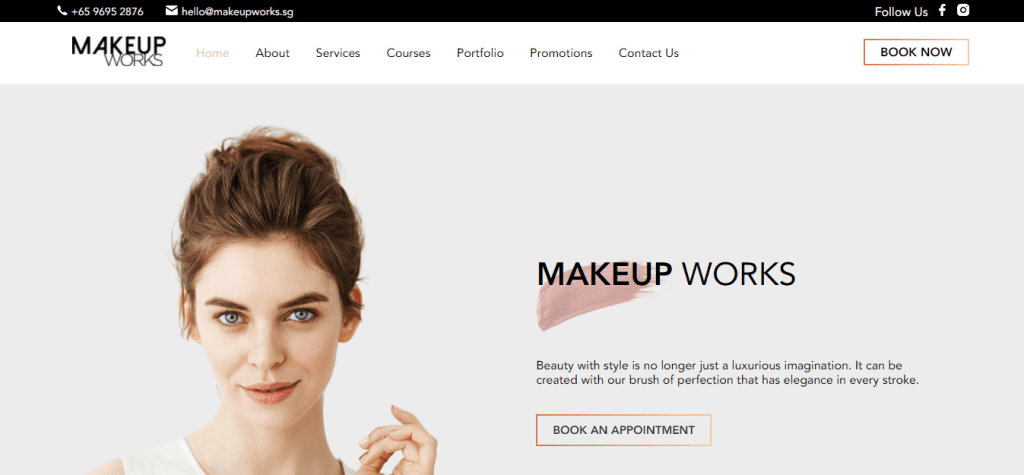 Sophia started her career as makeup and cosmetic consultant. She was inspired by her mentor who brought her into the industry to do makeup for wedding and fashion commercials. Currently, with 20 years in the makeup industry, she continues to find joy in doing makeup as she can see the happy faces of her clients.
Sophia constantly upgrades herself in the field of makeup to offer more beauty services such as semi-permanent embroideries and eyelash extensions. She is professionally certified by Phi brow Academy, specialising in 6D microblading techniques.
Besides that, she believes in sharing makeup tips and knowledge by conducting makeup courses to groom and inspire the younger generations of makeup artists.
6. AUTELIER MAKEUP

Firmly amongst the leading bridal makeup companies in Singapore, Autelier Makeup's team of artists are some of the industry's finest and continue to set the benchmark for bridal designs and trends in Singapore. Mentored and managed by acclaimed makeup artist Cherry Au, the company has come from humble beginnings to being the preferred partner to the finest photographers and aesthetic brands.
Autelier continues to pave the way to greatness by working only in tandem with industry-leading vendors including the biggest names in photography, gown design and event planning to ensure that their brides go through a seamless level of service and quality.
It is this distinction that makes Autelier and why their brides can walk down the aisle knowing everything is in place to be perfect.
7. Jennis Wong Makeup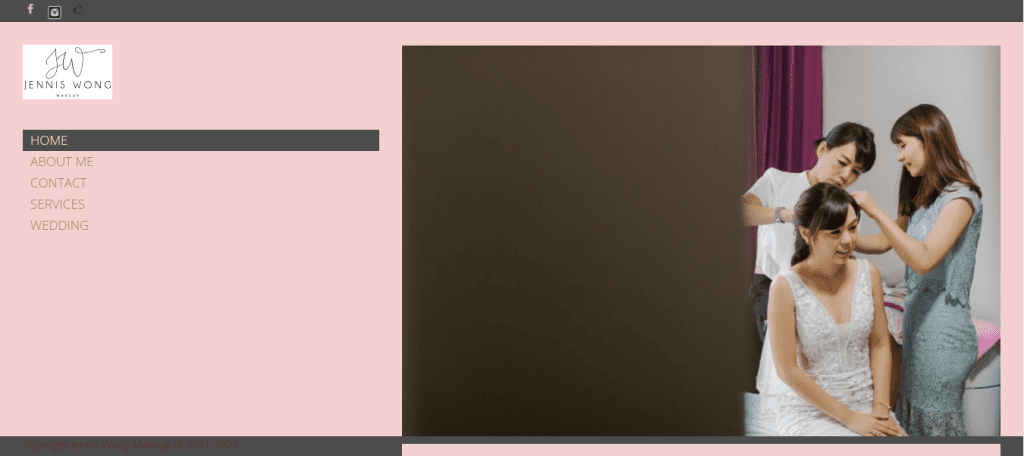 Planning the "perfect wedding" can be stressful and Jennis' goal is to make you feel relaxed and pampered, giving you the peace of mind in knowing that you'll look eye-tearingly beautiful on your big day. Choosing her as your stylist means there's one (important) thing you've got covered. She will work around your schedule and plan the perfect hair and makeup styles to match your vision.
Jennis always tries to introduce new methods and work for her client's goals. Her styles include anything from elegant styling to simple, soft, and rustled loose hairstyles. She offers simplicity, westernized makeup styles, as well as the latest in dewy Korean trends.
Engage her service to work together and she'll give both you and your betrothed the most amazing insight into the rest of your lives!
8. Makeup Doyennes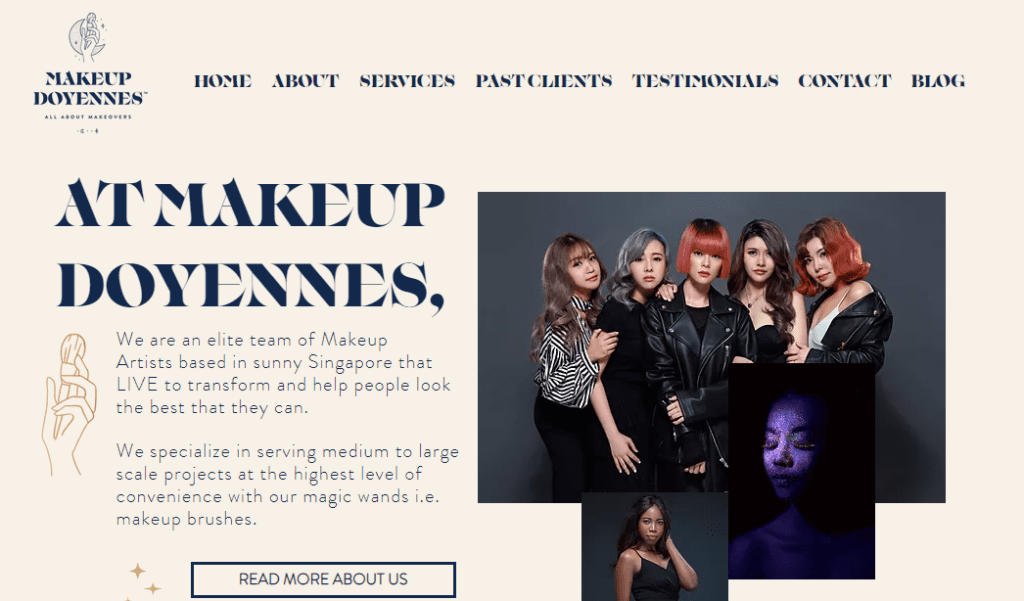 Makeup Doyennes is an elite team of Makeup Artists based in sunny Singapore that lives to transform and help people look the best that they can. They are specialized in serving medium to large scale projects at the highest level of convenience with their magic wands i.e. makeup brushes.
Ranging from Commercial Events to Weddings, Makeup Doyennes got you covered for all occasions and allows you to look your best! Read on for one of their reviews to check out their service!
"Yueqi was very professional & helpful. She took care of all my requirements from makeup to model to photographer to studio. Everything under 1 roof. Her skills as an artist is incredibly remarkable and she was able to create beautiful looks, exceeding my expectations. She is affordable and very accommodating. Thanks to her i was able to see my vision come to life. This is my second time working with her and I will 100% work with her again and i highly recommend her."
9. Canvaseety | Hair & Makeup Artist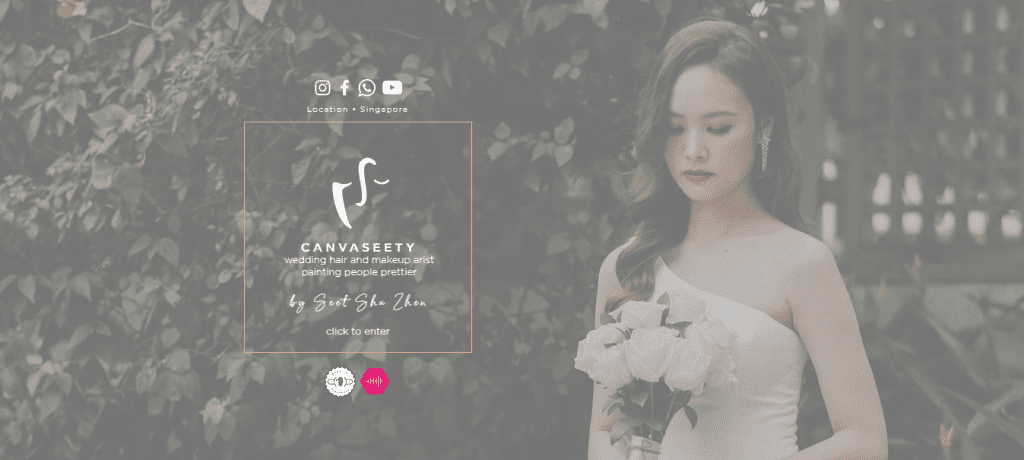 "I believe that everyone has their own sense of style and a feature that makes them unique; be it a really nice nose, flawless skin, luscious lips or a pair of beautiful eyes. I want to empower them to embrace their own beauty and make them feel good about themselves.
– Artist, Seet Shu Zhen

Here at Canvaseety, they believe that getting a makeover is not just a physical transformation, it should be a therapeutic experience.
With over 6 years of industry experience and 800+ canvases painted, Shu Zhen is confident in her skills to beautify all brides for the happiest day of their lives.
10. Dear Muse Makeup & Hairstyling

They know how heart fluttering it is when you talk about the moment he dropped on one knee. They will gossip about boys who know nothing about wedding planning. Maybe they will even brainstorm for your future baby girl's name together!
Picturing all these little stories of you, the artists at Dear Muse will make you the most beautiful version of yourself that you can be. With the amount of passion they have for your bridal makeup, you can be assured that you're in good hands with them!
Conclusion
We hope that this article has been helpful to you in deciding where to get the best bridal makeup artist and do share with us your experience with your bridal makeup!
Explore More Content