10 Best Wedding Gift Shop in Singapore for Every Type of Couple [2023]
Send love and blessings to the newlyweds by shopping at these 10 best wedding gift shops in Singapore!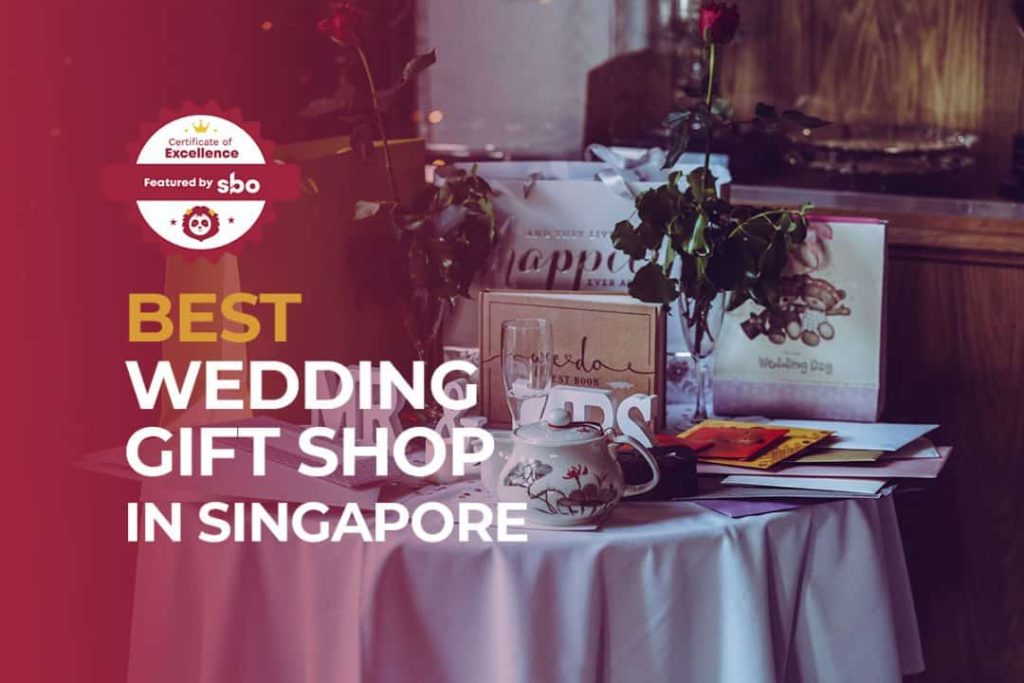 While it's safe to say that everyone loves receiving Ang Paos, sometimes we want to splurge a little to express our love and happiness for a couple embarking on the next chapter of their lives.
So, to that we say forget about picking out something off the registry or sending cash their way; instead, pick out something a little more unique and meaningful at these 10 best wedding gift shop in Singapore.
Doesn't matter if they are hosting a wedding banquet or Zoom ceremony—you are bound to find something fitting for the one-of-a-kind couple!
1. Hush Candle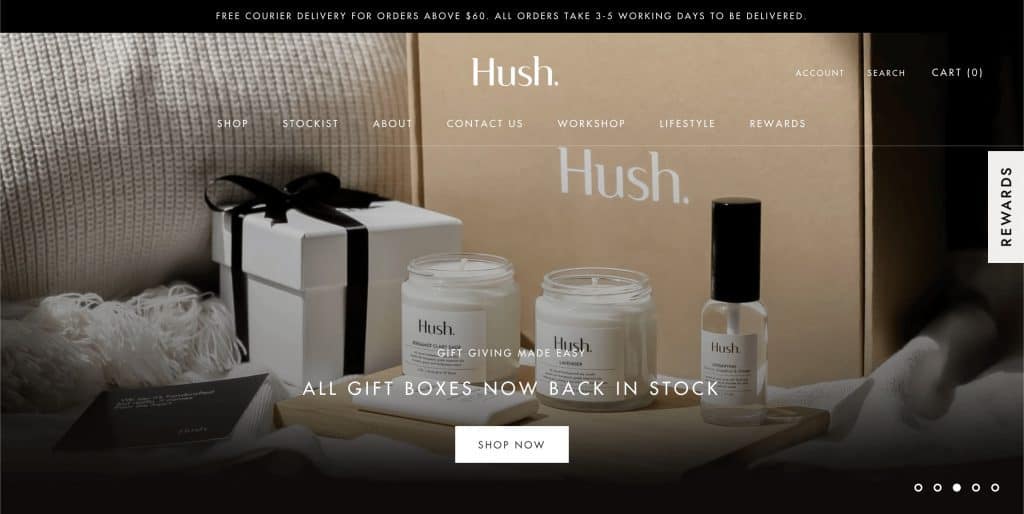 Spruce up the couples' new home with some hand-poured candles from Hush Candle!
The women-led boutique home fragrance studio believes in developing products that help to improve our mental and emotional wellness, whether it be to uplift, detoxify, purify or calm the senses.
Made in small batches using natural soy wax and therapeutic grade essential oils, the local brand focuses on producing quality candles at a friendly price tag.
Shop from a range of essential oil candles, hand sanitizers, roll-ons and room sprays; and select from fragrances such as grapefruit, rose nutmet, bergamot and ylang ylang.
The store allows you to build your own gift set when you can pick and choose from a range of products including their 4oz candles, room sprays, essential oils, hand sanitizer and repellent. Popular fragrances include lavender, lemongrass and peppermint orange.
With various stockists around the island, you can head on down to one of them to get a better idea of the products and feel.
Reviews talk about the lovely, minimalistic packaging and well-curated gift boxes, as well as the reliable and speedy customer service by this gift shop.
2. Mandy T Handcrafted Skincare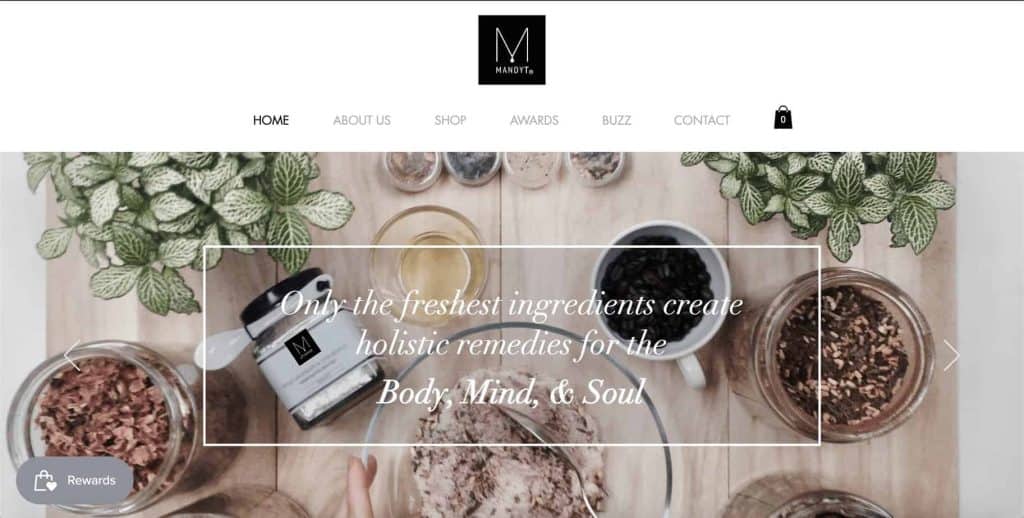 An award-winning botanical and handcrafted skincare brand that has been featured in Vogue Paris, Condé Nast and CNA Luxury, Mandy T currently offers more than 20 varieties of bath and bodycare products.
Pamper the couple and take your pick from body scrubs, creams and bath salts to home aromatherapy products. What makes Mandy T different is that they only use the freshest and most premium ingredients that you can actually pronounce.
The artisanal brand also offers gift sets for you to pamper the couple from head-to-toe, and other signature products include the Serenity Lavender + Chamomile + Bergamot Body Cream, Detox Lemongrass + Lemon Body Scrub and Caffeine Arabic Coffee + Coconut Body Scrub.
Reviews talk about the slick and thoughtful packaging and quality scrubs that feels and smells good!
3. A.muse Projects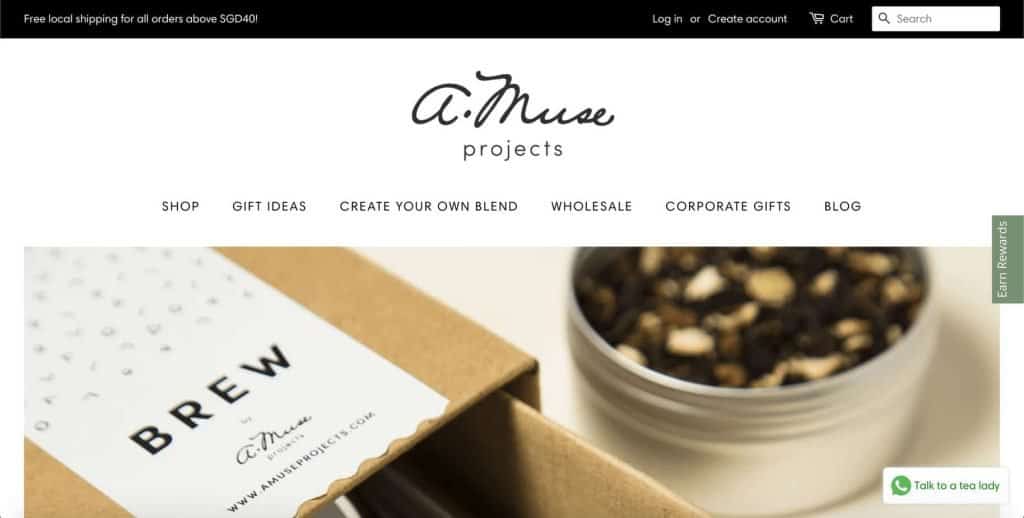 Established in 2013, A.Muse Projects is a homegrown tea company and online store offering a wide range of handcrafted and unique tea blends.
From gift sets under $50 to 100% natural, handmade tea soaps and merchandise, you can even create your own unique blend or gift an experience to the couple with their DIY Tea & Botanical Blending Box!
Create the perfect combination based on the type of tea, flowers, herbs and spices that resonates with the couple and the significance of their union.
Reviews talk about the excellent service and innovative tea blends that taste great. Many have found out about their tea from their partners and ended up making a purchase with them!
4. Magic Box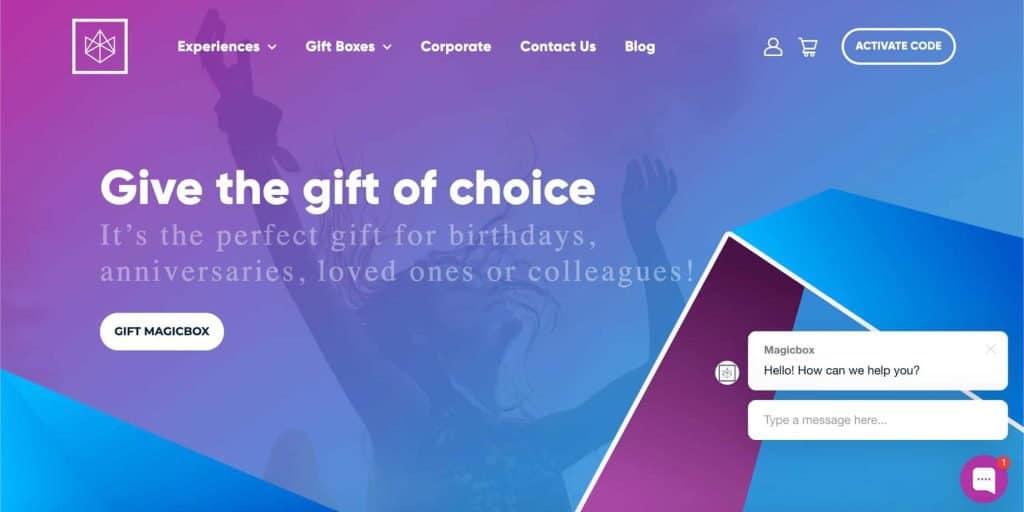 Sometimes, the best gifts are experiences. Magic Box is a wedding gift shop where you can give the gift of choice and treat the newlyweds to something special!
All you have to do is pick your magicbox and write a personal message and they will proceed to send an eGift or physical gift box to the couple. The newlyweds will then have 12 months to activate and book their experience.
With over 75 curated experiences to choose from such as bungy jumping, wakeboarding, samba dance classes, fine dining and body massages—this is a great option for those who aren't sure what to get for the couple and yet want to gift something memorable and meaningful.
Reviews talk about the great selection of choices available and value-for-money experiences.
5. NOST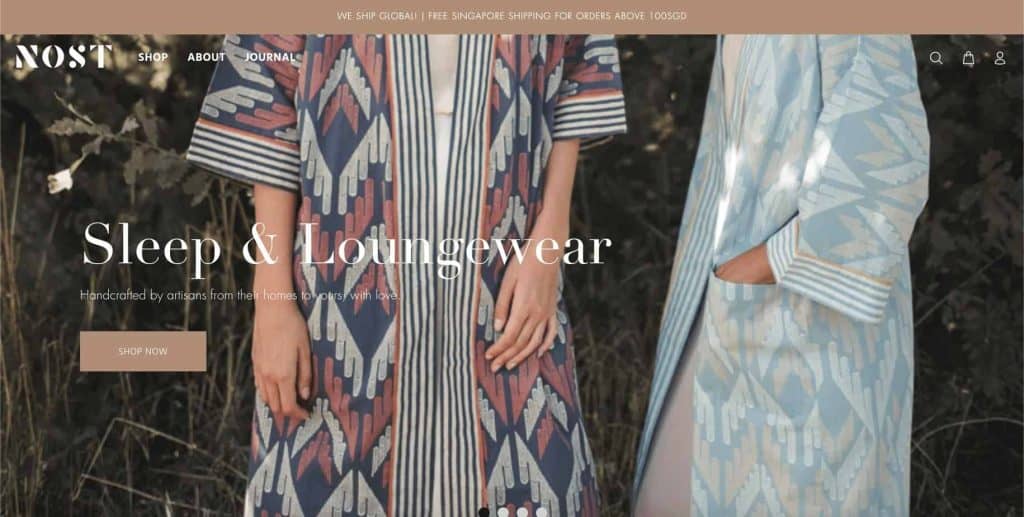 NOST is a sustainable loungewear and homeware studio based in Singapore that creates heritage textiles using only natural dyes and soft, breathable natural fibres.
Designed by architects and hand-crafted by artisans, their collection includes robes, dresses, bottoms and home goods that are produced and sourced sustainably from various parts of Asia including India and Indonesia.
Get their soft and comfy cushions or pick out from one of their gift sets for the couple to cuddle up and de-stress after all that wedding planning.
6. Oh Glorious Clay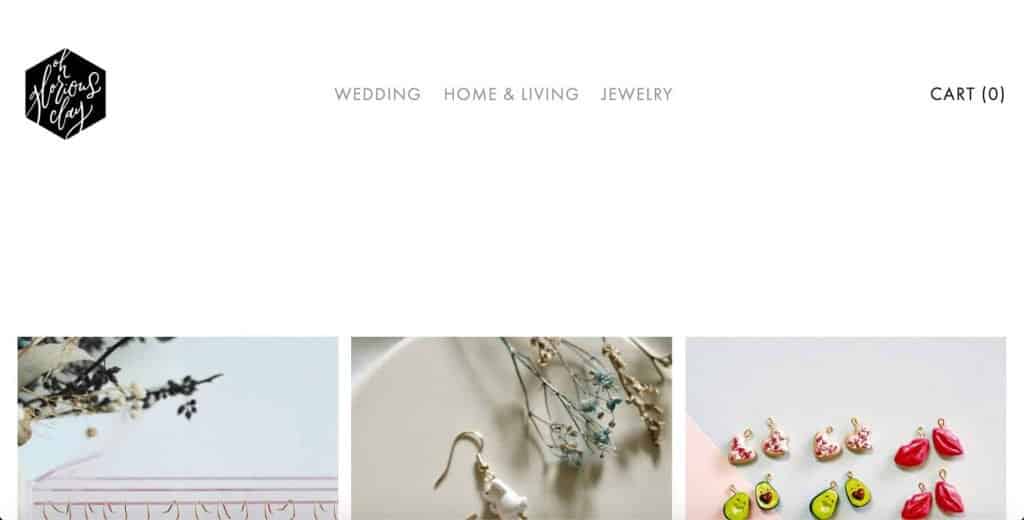 Oh Glorious Clay is well-known on social media for its distinctive and exquisitely crafted clay dishes that can be customized to feature mini figurines of the couple in a wide range of colours and styles.
The store also offers engraved lid tumblers, teapot sets and jewellery boxes that are intricately made using oven-baked polymer clay, wood sanded by hand and quality resin for a beautiful finish. You can customise the gifts to your liking as well.
Reviews talk about the great attention-to-detail and quality of the products. A small and humble local gift shop worth supporting!
7. Bloomback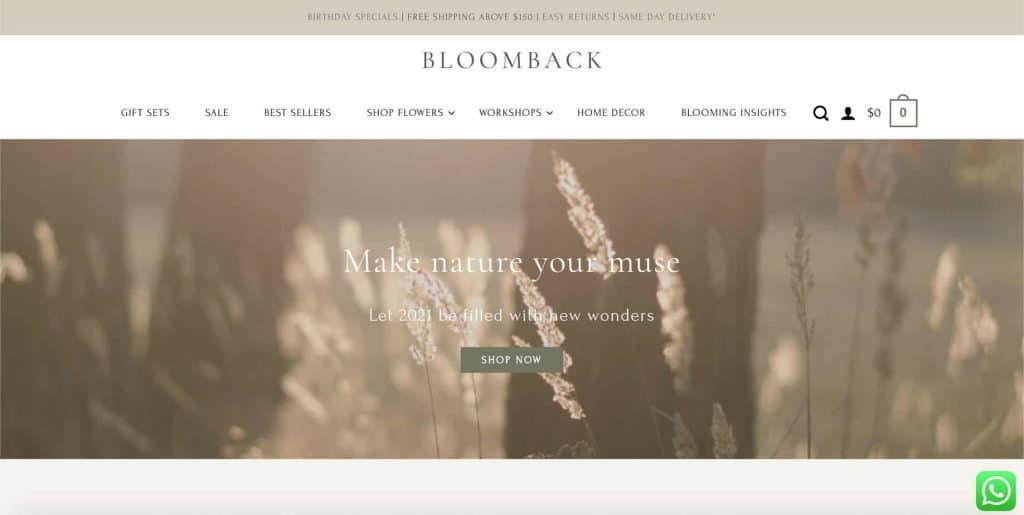 Bloomback is a local online florist that aims to produce stylish, thoughtful and therapeutic floral designs to transform any space into a sanctuary.
All their products are sustainably made and made using eco-friendly preserved flowers that are built to last and encased in a gorgeous glass dome that can be personalized for the couple.
The LED & Bluetooth Speakers make the perfect housewarming gift for the newlyweds as they will be able to enjoy their favourite tunes for up to 8 hours with a single charge.
Reviews talk about the gorgeous flower domes that look better than they do online, and the quality workmanship and customer service from start to finish.
8. Cat Socrates (Various Outlets)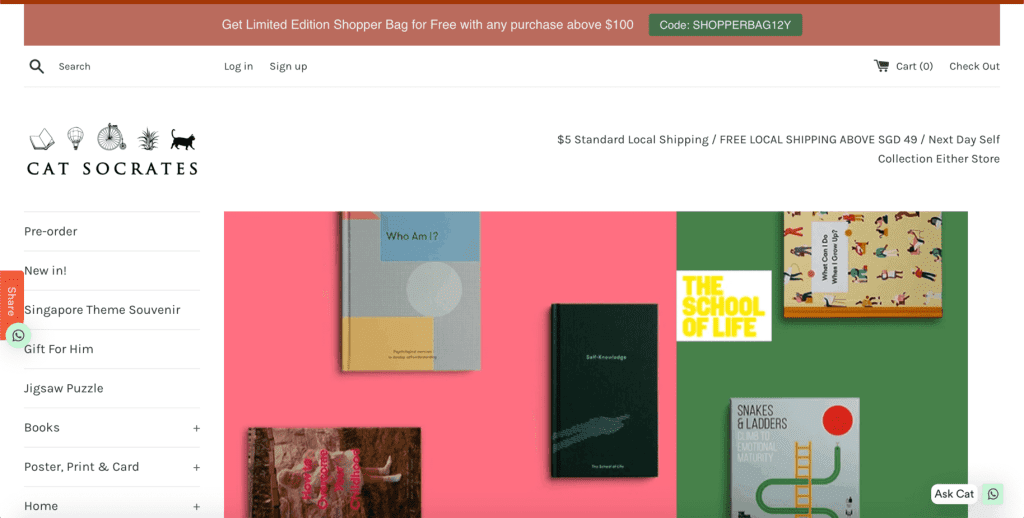 Cat Socrates is an independent lifestyle shop offering a variety of products such as books and paper paraphernalia, pots and plants, home decor, vintage memorabilia, kitchenware and even homemade jams.
Constantly updating their catalogue, their products are imported from various local and international brands and designers.
The indie treasure trove is hidden with adorable posters, cups, tea towels and home ornaments that make it a perfect wedding gift shop for newlyweds. (If you are lucky, you might just spot the resident cat on your visit too!)
Reviews talk about the great selection of items that are unique and many couldn't resist leaving the gift shop without bringing something home!
9. KLOSH (Various Outlets)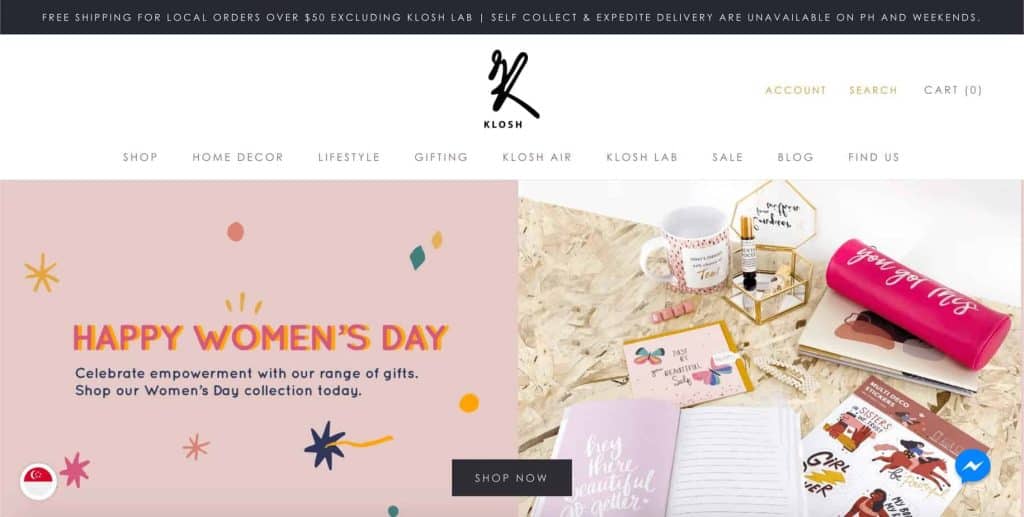 For the unique and quirky couple, try KLOSH—a one-stop gift shop in Singapore that believes that gifting is the art of giving!
Their online catalogue carries an extensive range of items from cushions, gift boxes, plant decor to soft toys that aren't just perfect for weddings but other special occasions. In fact, you can even find items below $15 if you are on a tight budget.
For those who are willing to splurge, the SQAIR Air Purifier ($189) is KLOSH's very own cost-effective air purifier that claims to efficiently clean the air without being too noisy, making it a great choice for the couple's new home.
The store also has a bunch of LED neon signs that add a pop of colour to any space and other home organisation, kitchenware and wall decor items such as photo frames, aprons, bowls and bean bags.
Reviews talk about the great selection of quality, aesthetically pleasing products and equally beautiful wrapping.
10. The Jomu Co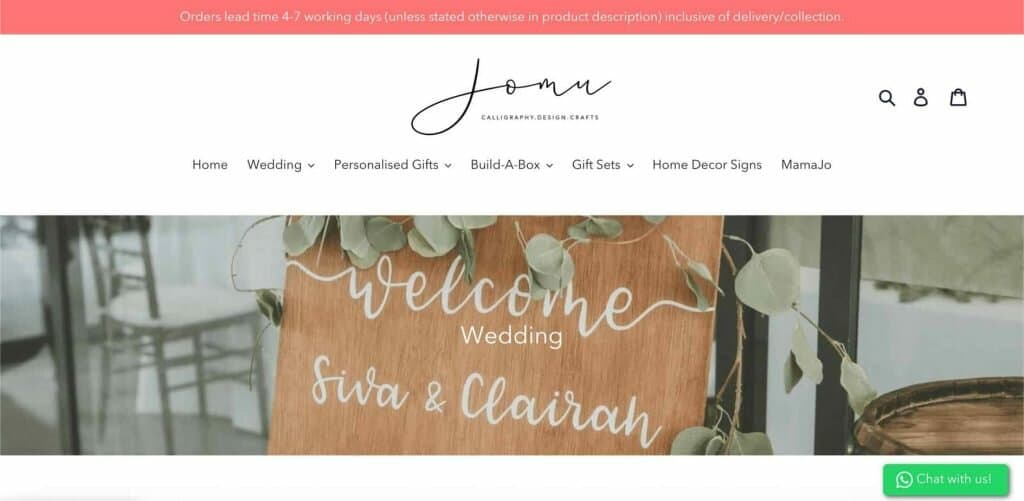 The Jomu Co aims to redefine the way people gift by adding their unique touch to otherwise plain and boring everyday essentials.
The founder Jo is known for her awesome calligraphy skills and personally works on every order so that you get a purposeful, one-of-a-kind gift.
Get a pair of personalised mugs, succulent pots, coasters or trinket dishes, or purchase one of their specially curated gift sets that are in collaboration with other local brands like The Tea Crafters and Botanicals and Bees. At this gift shop, you can even customise your own gift set (with a minimum of 3 items).
Conclusion
Do you have any reviews and comments to share regarding our choices for the best wedding gift shop in Singapore? While SBO is committed to supporting our local businesses, we welcome any feedback and anonymous sharing regarding your experience with the listed brands.
We hope that this guide will be useful in helping you to make an informed decision when it comes to finding the best wedding gift shop in Singapore.
If you're looking for gifts not specifically limited to weddings, take a look at some other suggestions for other special occasions.
Featured Image by Yomex Owo on Unsplash
Explore More Content