10 Best Wedding Photography in Singapore to Take Your Wedding Photos [2021]
Find the best wedding photography in Singapore to capture the most beautiful moments on your special day.
Wedding & Events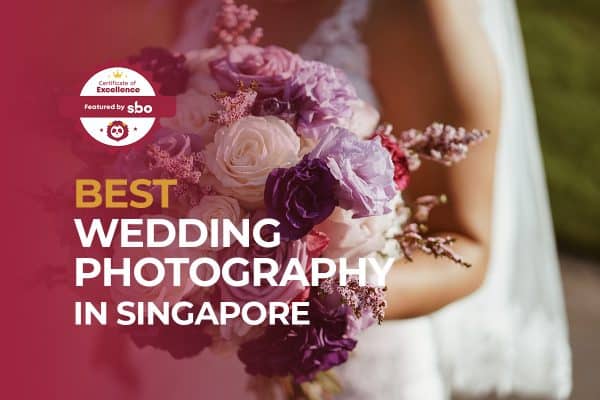 Our team at SBO.sg is committed to being a one-stop avenue to connect local businesses and consumers. We hope that our research efforts can help you save time and money by finding you the best deals without having to search around the vast world-wide-web.
A wedding is a once-in-a-lifetime occasion. It symbolises the union between two individuals and represents an eternal promise of commitment. Hence, it is no surprise why couples want to take photos to remember this momentous day.
Looking to employ wedding photography in Singapore for an upcoming wedding? In this post, we've gathered all the necessary details and testimonials to derive a list of the 10 best wedding photography in Singapore to take your wedding photos.
1. Korean Artiz Studio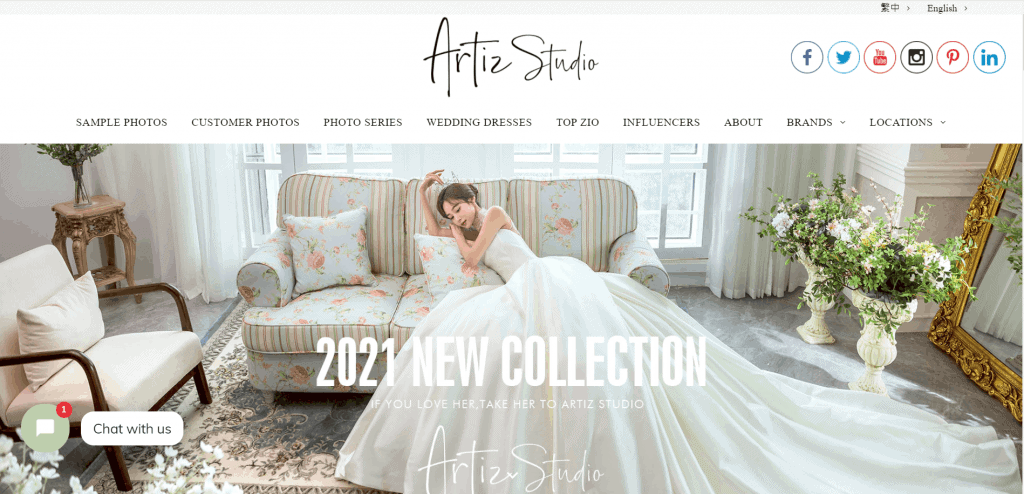 Korea Artiz Studio was founded in Busan, South Korea in 2008 and has since become the most fashionable and popular Korean style wedding photography brand around the world, with 45 branches in 7 countries worldwide.
Specialising in high-end Korean themed wedding photography, Artiz Studio has worked on projects together with over 200 of the world's most renowned celebrities and has taken the lead in developing partnerships with star designers.
Each of their photographers, also known as "teachers" (or "songsaenim" in Korean), has been carefully selected and rigorously trained for their roles, amassing at least 4 years of theory study and an additional 3 years of practical attachment to a professional studio in Korea.
Thanks to these strict standards of professionalism, couples can expect to have their most beautiful moments captured in the most ethereal and genuine frames, and of course, look their very best in every angle on their special day.
2. Colossal Weddings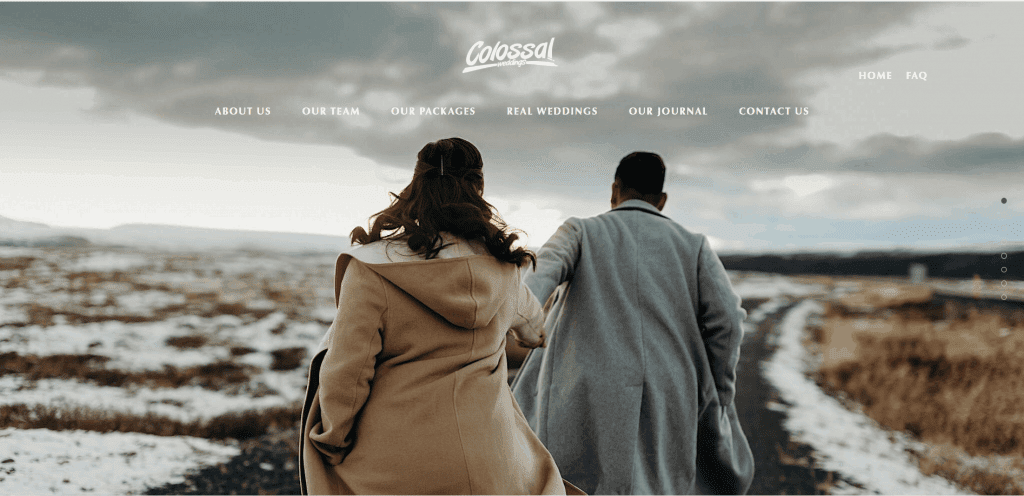 Founded in December 2012, Colossal Photos is one of the biggest photography collectives in Singapore. Apart from the 13 photographers on their weddings team (always growing), they are also supported by a team of full-time editors, dedicated account managers from two other photography departments under their brand.
They differentiate themselves by offering fully customisable wedding photography packages, which allow you to have a shoot without the bells and whistles and have digital images only if you are working on a tight budget.
Their base wedding photography packages begin from SGD$1488, and you'll be able to choose from four options: 1) 1-3 hours (perfect for intimate solemnizations), 2) 4-8 hours (perfect for one-day weddings), 3) 9-12 hours (perfect for weddings split into two days), and 4) 13-16 hours (perfect for 2 or 3-day weddings).
3. BV Wedding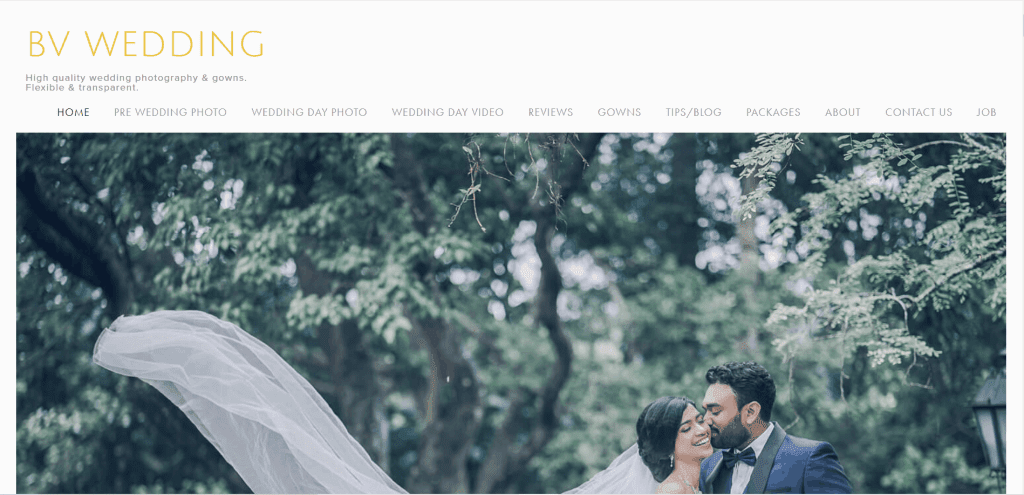 BV Wedding is a Singapore bridal studio that specialises in pre-wedding & wedding photography in local and overseas destinations. The team covers destinations such as Singapore, Paris, Bali and Santorini.
The company differentiates itself from its competitors by providing its services at a transparent price with completely zero hidden costs. Their pricing structure is also flexible and their services can be catered to your specific needs.
They provide gowns, pre-wedding and actual wedding day photography services. Their pre-wedding photography package starts from an affordable price of SGD$999.
4. Luma Film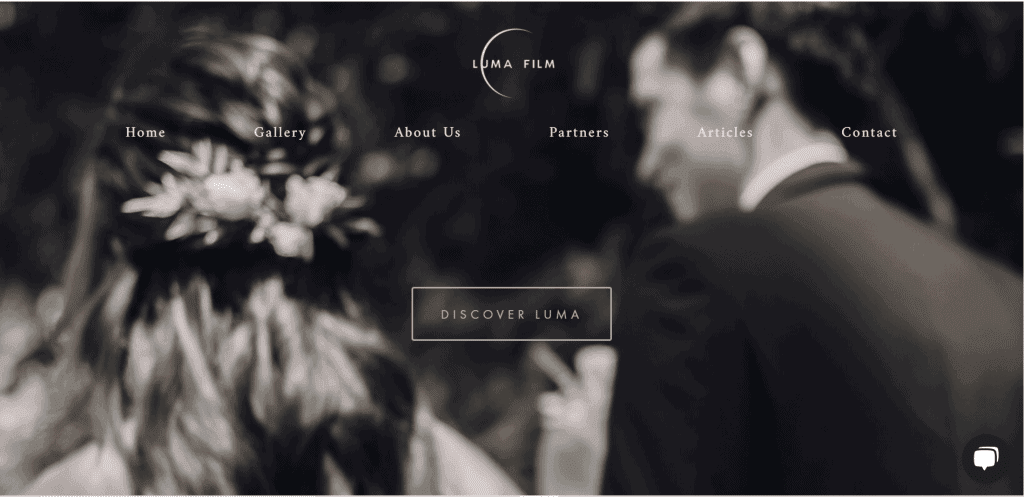 The choice for Luma Film's name was derived from the word luminance, which refers to the the brightness of an image in film terms. Furthermore, there are two origins in Latin and Hawaiian which meant "Light" and "The Future and Light".
They specialise in film and photography production for weddings — their film embodies the depth of special connections and authenticity of intimate moments.
Their wedding photography services span a gamut of themes, from pre-wedding photography to solemnisation and even maternity shoots.
5. Just Married Films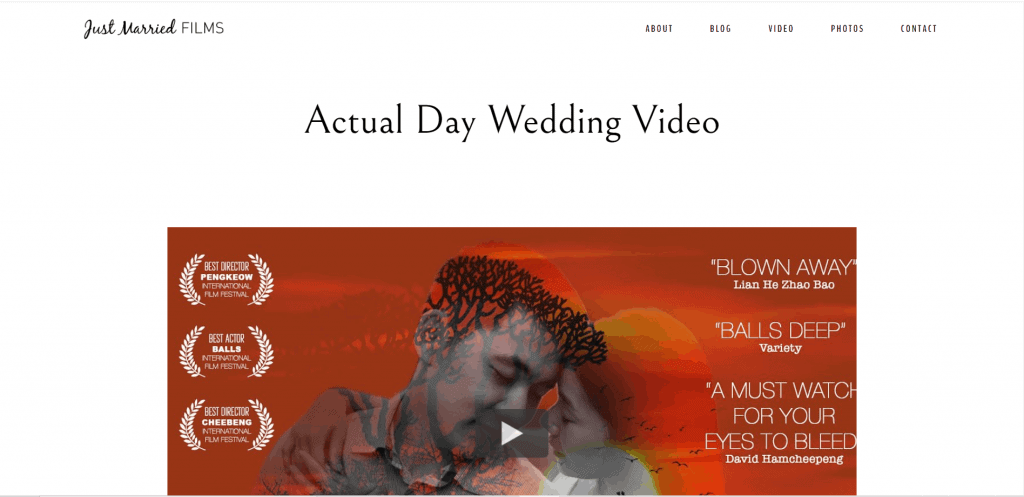 Just Married Film specialises in both wedding photography and videography services. Their services cover both pre-wedding and the actual day.
If you're looking to shoot a pre-wedding video, Just Married Films is the go-to wedding photography in Singapore. They will help you with the conceptualisation. It will be a 3-4 minutes edited video and a HD shoot with creative directions.
Photography services on the actual day comes with 10 hours of HD video coverage, 1-2 videographers to cover every detail, and edited soft copies of 500-900 photos.
Express highlights will contain highlights of morning activities, including couple's morning preparations, gatecrashing and pre-wedding shots. These segments will be put into a 5-8 minute video to be featured at the wedding dinner. A minimum of 6 hours of editing time is required.
6. Odelia Bridal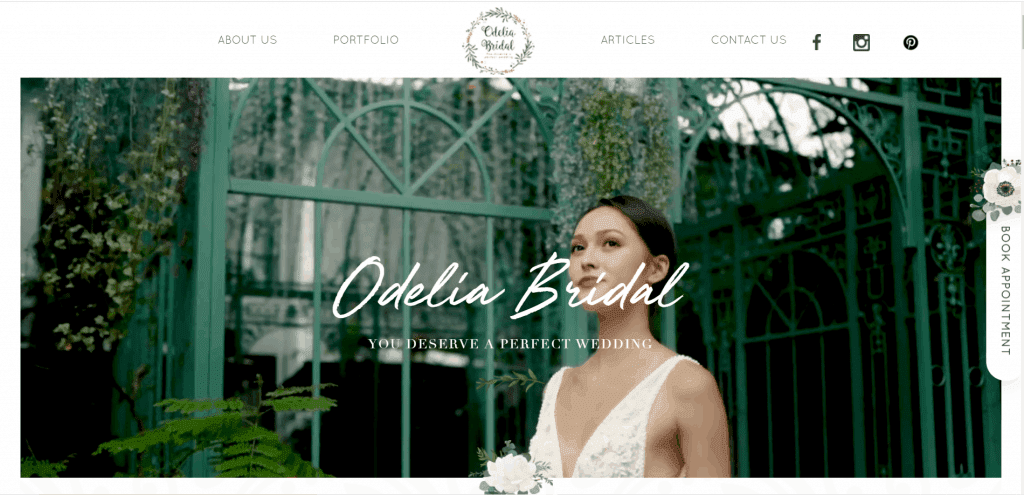 Managed by an award-winning Singapore wedding photographer and an established gown designer, Odelia Bridal Studio is one of Singapore's best bridal boutiques dedicated to providing memorable wedding experiences for newlywed couples.
Through the talent and expertise of their gown designer, they offer an exquisite collection of gowns in every size range, each radiating beauty and elegance.
For those looking to hold your wedding photography shoot overseas, Odelia Bridal Studio can also make your wanderlust dream come true.
7. Forever Pixels Arts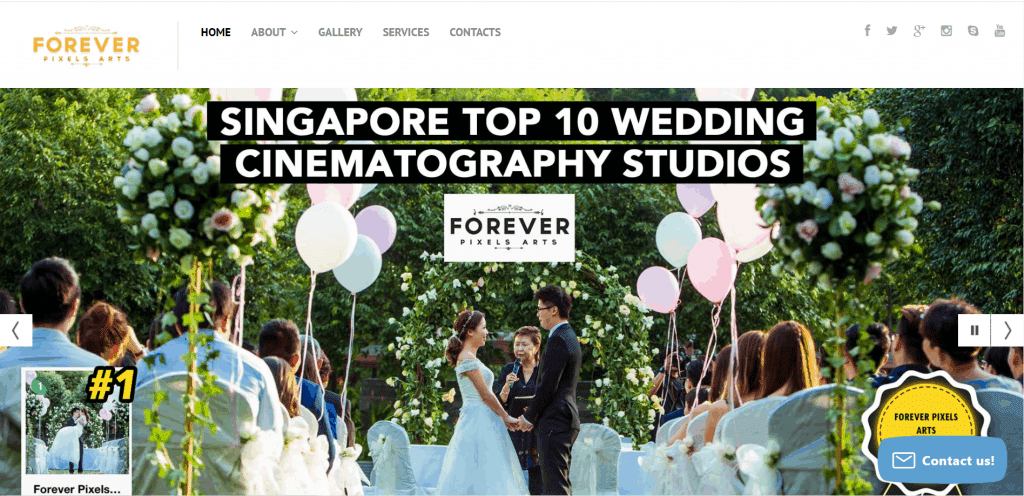 Forever Pixel Arts is a one-stop place for pre-wedding photography, cinematography, make up as well as actual day services & instant print photobooth.
For pre-wedding photography shoots, they will shoot at 3-4 locations (indoor & outdoor), while providing a make-up artist for 6 hours. All photos will be delivered to you with professional enhancements and edits by the company.
For actual day wedding photography in Singapore, you can look forward to 8 hours of professional service with one photographer. You will be given over 500 professionally enhanced and edited images and unlimited shots.
8. Cang Ai Wedding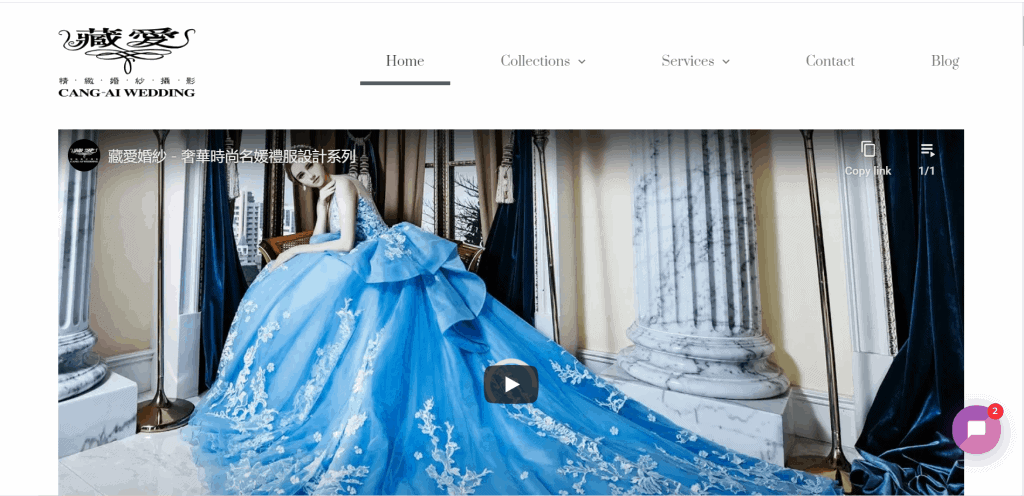 Cang Ai Wedding started in Taipei and has since expanded to Singapore. Their experienced gown designer, wedding coordinator, makeup artist, photographer and seamstress will be there to help you along each step of the way.
They are known for their high-quality wedding gowns. Cang Ai Wedding has a team of gown designers working on designs with high-grade material and current fashion. From the initial design to the eventual sewing, everything is done by hand.
If you're looking to hold your wedding shoot in Taiwan, Cang Ai Wedding even has its own exclusive shooting base at Kenting. You will be able to enjoy the tranquility of your pre-wedding shoot, away from the bustling crowd, for a change of mood.
9. La Belle Couture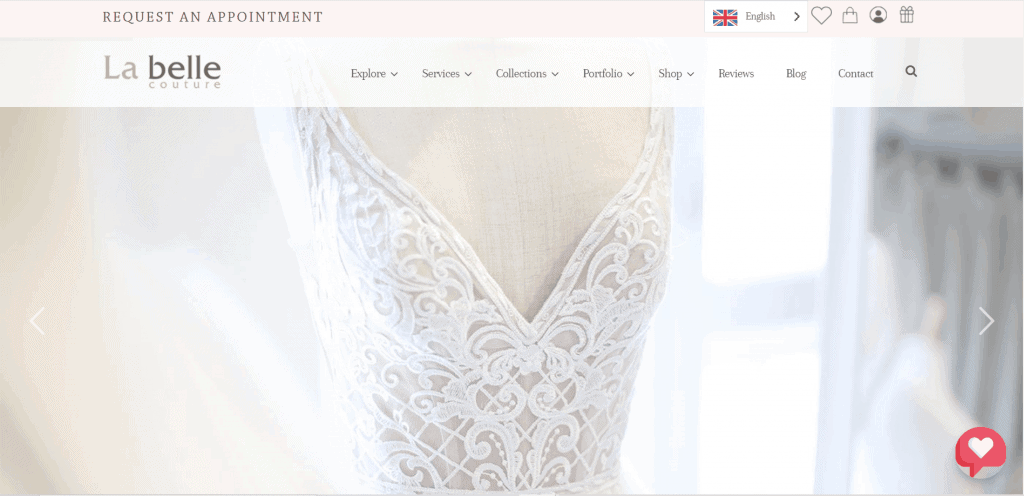 Focusing on weddings, La Belle Couture is your one-stop shop for a complete bridal solution. With their affiliate company Rosette Designs & Co, they are here for every aspect of your big day. Our service includes wedding dresses, suits, wedding photography & videography, wedding decor, bridal makeup, and even flowers.
They offer a curated assortment of weddings gowns including their latest line of Simplicity wedding dresses as well as their Signature premium designer couture gowns. Since 2006, they have helped more than 5000 brides plan their weddings.
They are the first and only bridal boutique in Singapore that offers clients 'Build Your Own' Wedding packages. Unlike the traditional 'one size fits all' packages, couples do not need to pay for services which they may not require.
The first step is to choose your wedding dress, which begins from $1000. The second step is to pick your bridal essentials from their provided list of items, which begins from $100. The third step is to complete your wedding package with photography/videography services, which begin from $550.
10. Bottled Groove Photography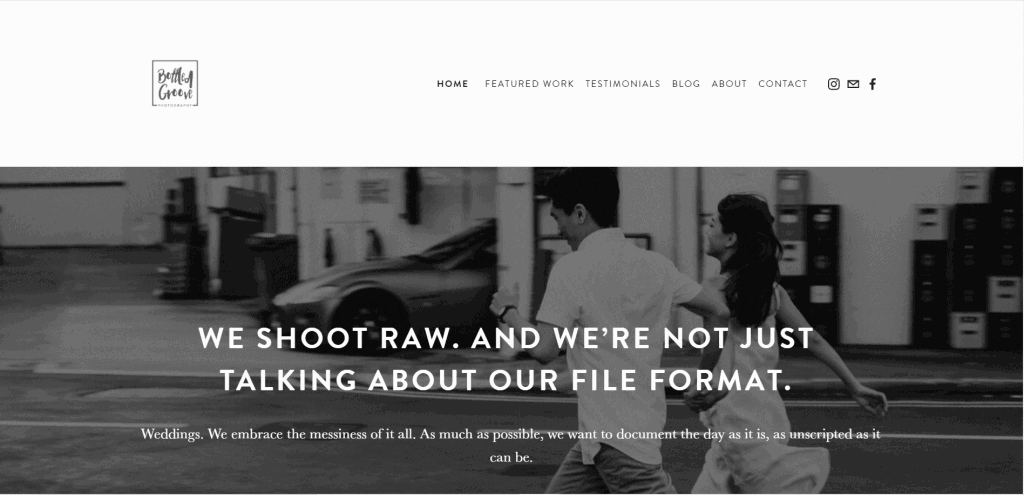 A wedding photography in Singapore, Bottled Groove's overall artistic direction stems from elements of street photography, with a touch of intimacy.
Started by a husband-wife team in 2016, the company's focus is on capturing the raw feelings between a couple with less focus placed on the backdrop.
Locations for their wedding shoots include BrewHouse @ Dempsey Hill, Lighthouse Fullerton, Coney Island, Jewel at Changi Airport, and the heartlands of Ang Mo Kio.
If you're looking for an organic, authentic and sentimental wedding shoot, Bottled Groove is the wedding photography service provider Singapore for you.
Conclusion
Do you have any reviews and comments to share regarding our choices for the best wedding photography in Singapore?
While SBO is committed to supporting our local businesses, we welcome any feedback and anonymous sharing regarding your experience with the listed wedding photography in Singapore.
We hope that this guide will be useful in helping you to make an informed decision when it comes to finding the best wedding photography in Singapore.
For some suggestions on wedding videography in Singapore, you can check out our article.
In this article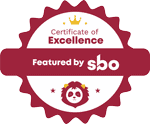 Are you featured in this?
Display this exclusive SBO badge proudly on your website!