10 Best Bus Charter Services in Singapore Because Mobility Should Not Stop at Five [2023]
Stressed over transport arrangements for your upcoming event? Ease your journey with the best bus charter services in Singapore!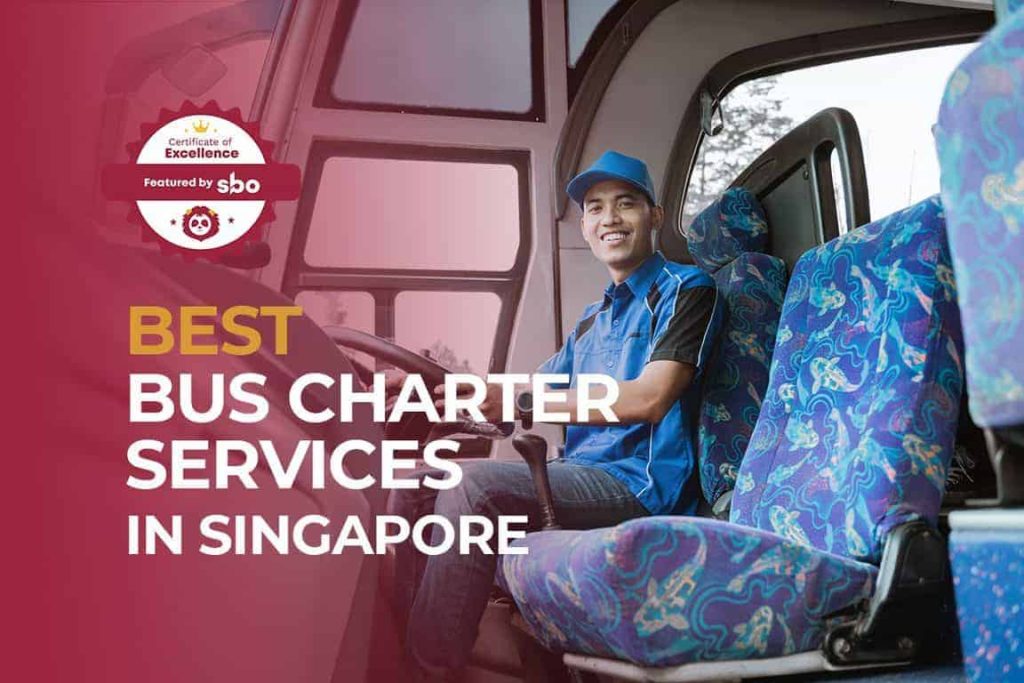 With the resumption of activities involving larger groups, one factor that often becomes a hassle is transportation.
Be it one-way transfers, daily shuttle services or tours, you and your crew deserve to move with ease.
Give yourself a smoother ride with the best bus charter services in Singapore!
1. Bookabus Pte Ltd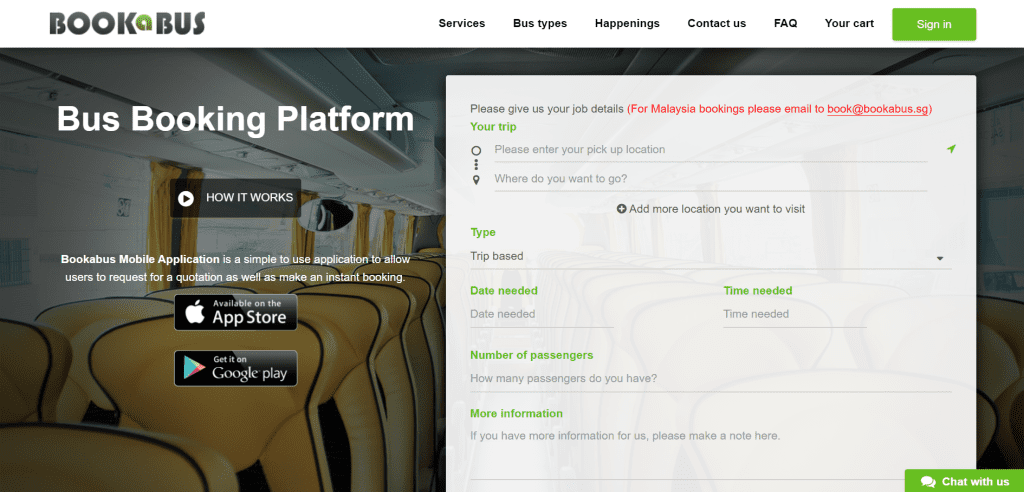 With its wide range of options both in terms of bus sizes and services, this bus charter company should be a natural choice for your transportation needs.
What's more, you can have access to more economical options with their present Discover Singapore promotions!
2. RL Transport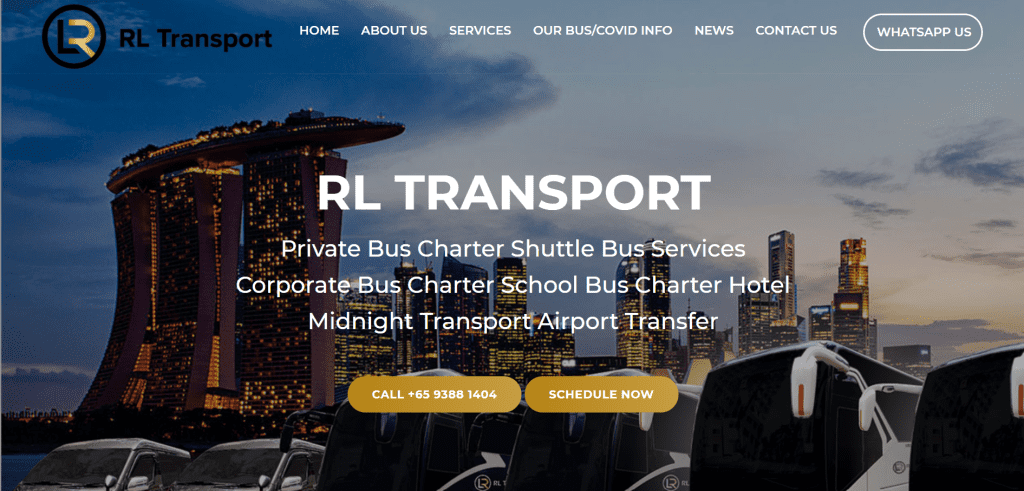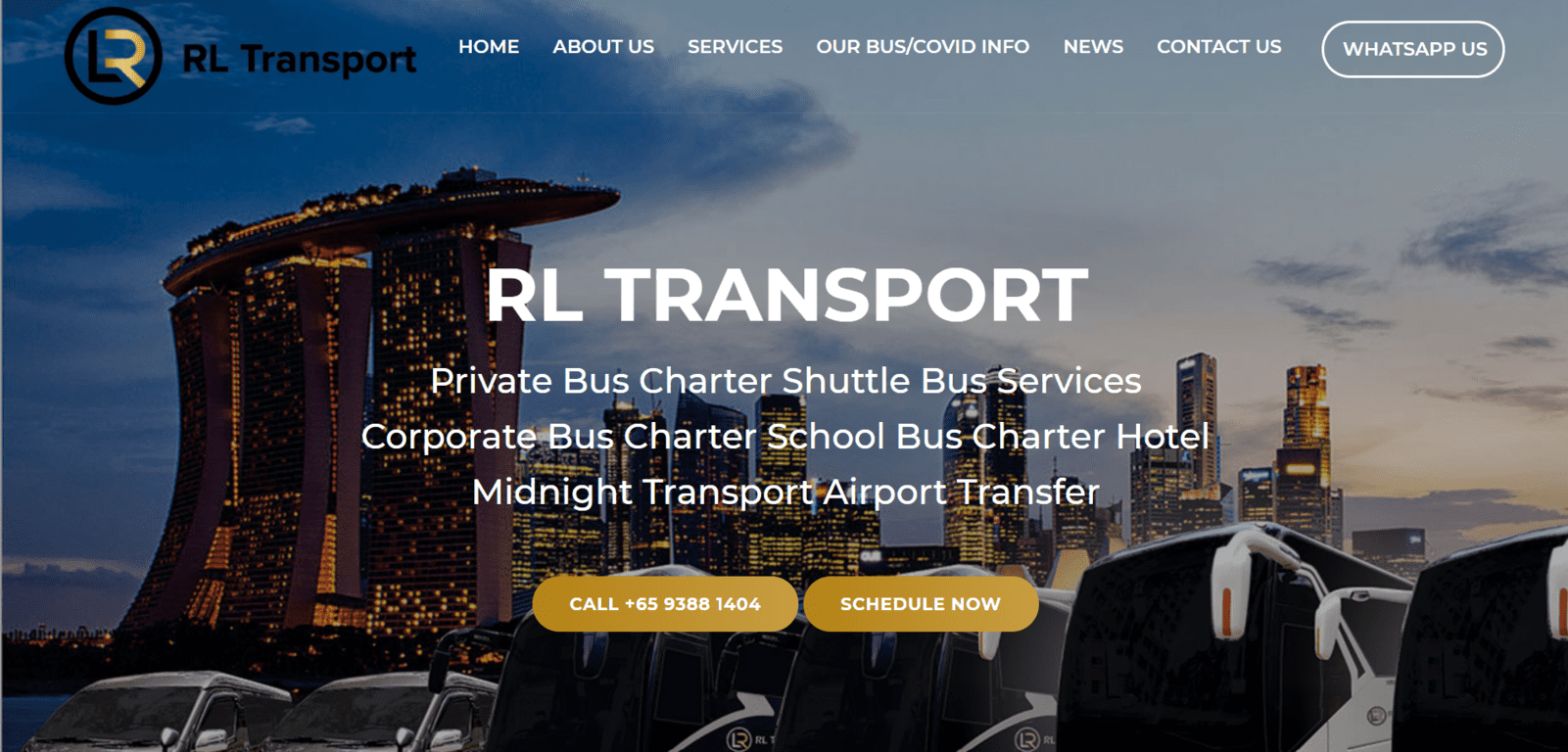 Rather than providing services that cater to single trips and events, this bus charter company also serves long-term needs, such as transporting staff or students conveniently to and from MRT stations to ease the burden of personal daily commute.
3. 3S Transport Pte Ltd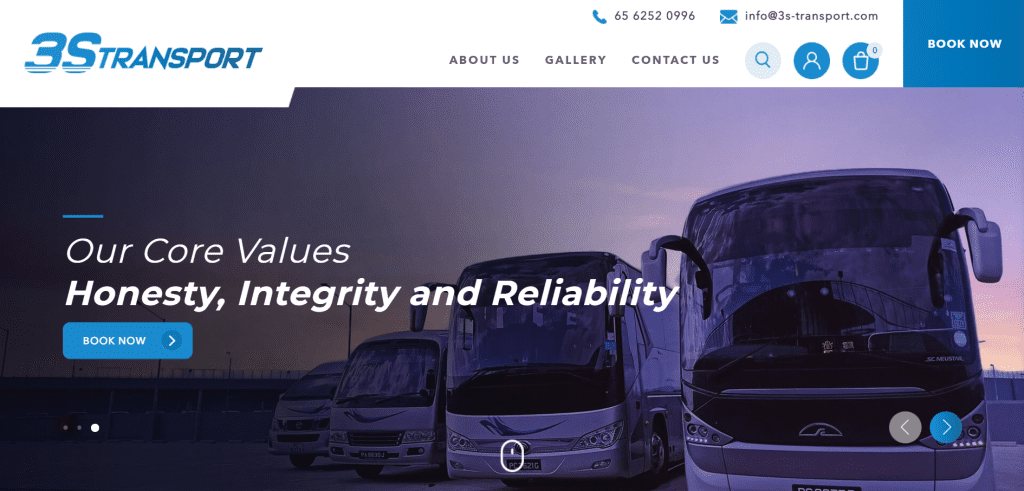 When it comes to transportation, risks should always be kept to a minimum as far as possible. This bus charter company's dedication to replacing older buses and ramping up the technology offered to clients means that you can be assured of efficiency as well as safety.
4. Chitson Transport Service Co Pte Ltd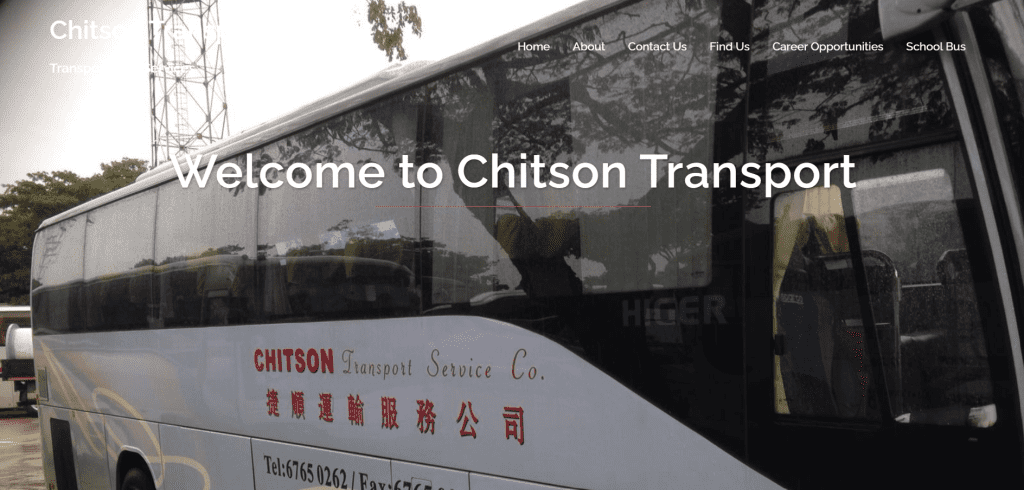 With its experience in serving commuters dating all the way back to 1980, this bus charter service has managed to persevere amidst the entrance of new competitors thanks to its dedication to providing customers with excellence, comfort and punctuality.
If time-tested reliability is what you're looking for, look no further!
5. JNB Travel Pte Ltd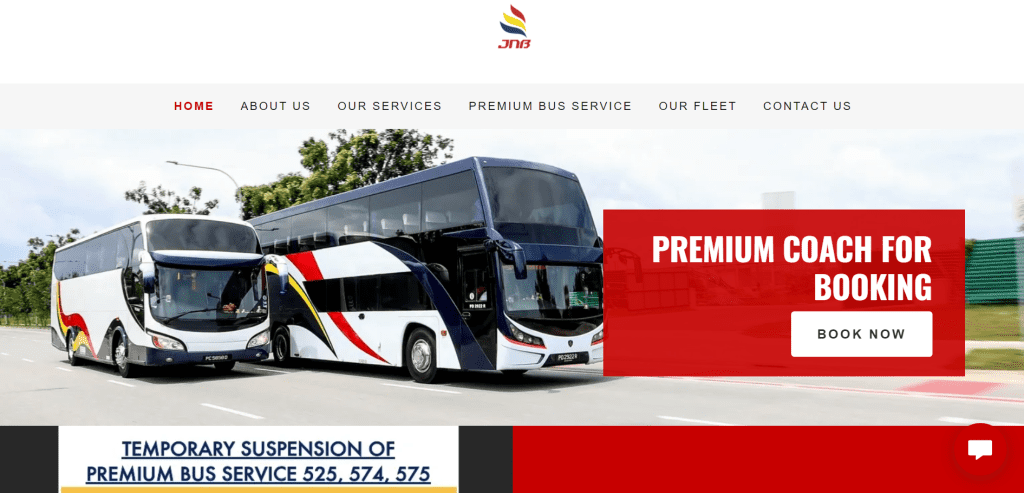 While overseas travel may be highly limited at present, this is no reason to avoid being on holiday. Rediscover Singapore through this bus charter company whose services include taking you and your crew to the island's best attractions so you can explore them through the lens of a tourist!
6. Bedok Transport Pte Ltd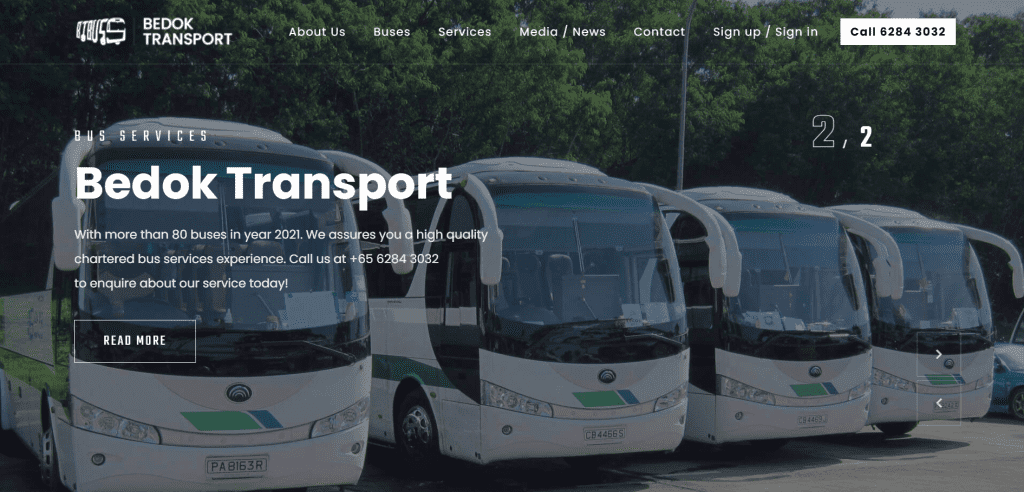 Besides providing a wide range of conventional bus services, this bus charter company also offers the more intimate option of mini-buses for a sizeable but smaller group so you don't have to continuously face the hassle of splitting cabs throughout your day together.
7. Westpoint Transit Pte Ltd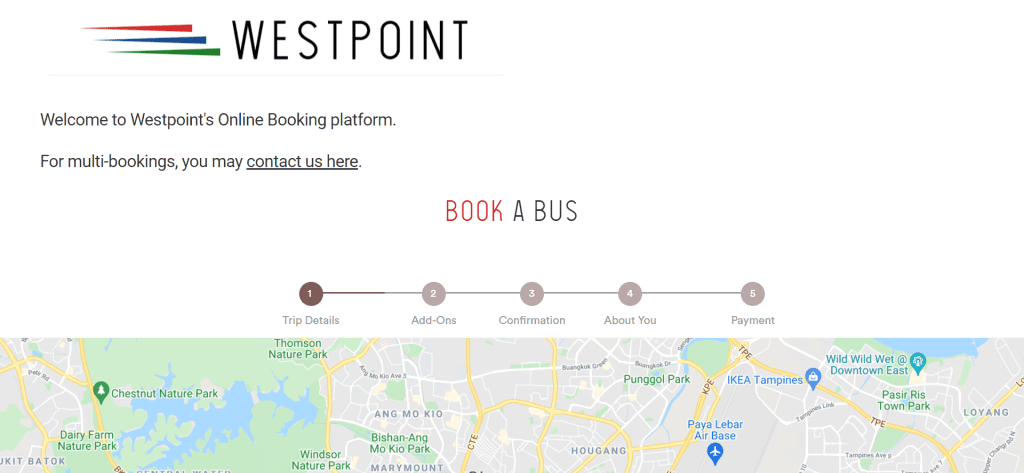 If you want a reliable service that meets your need for cleanliness, punctuality and professionalism, this bus charter company is your answer.
With their highly reasonable rates and experienced staff, you'll be left wondering how your arrangements went that smoothly!
8. A&S Transit Pte Ltd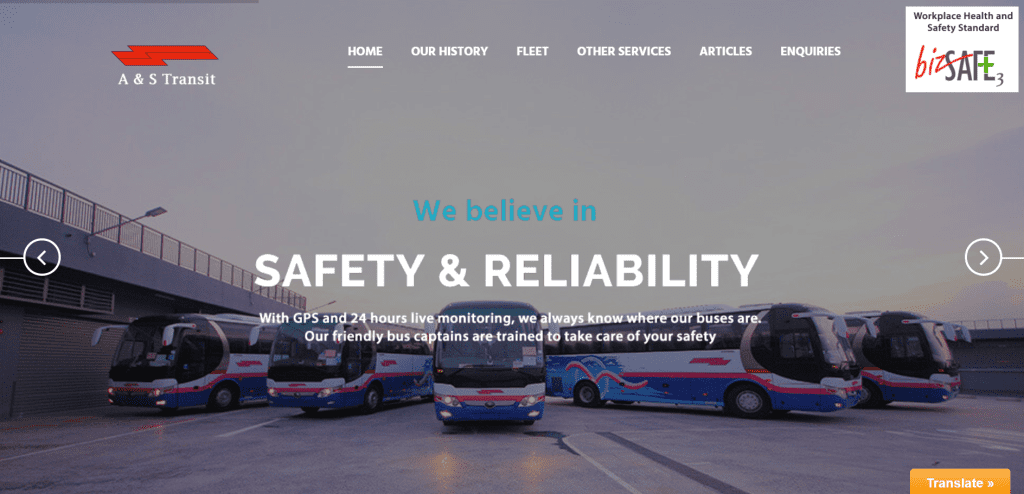 Be it a corporate team getaway or a personal celebratory event requiring transportation, this bus charter company should definitely be considered.
Its commitment to keeping things simple for you and providing high-quality service for a reasonable price are sure to make your special plans all the more fulfilling.
9. San's Tours & Car Rentals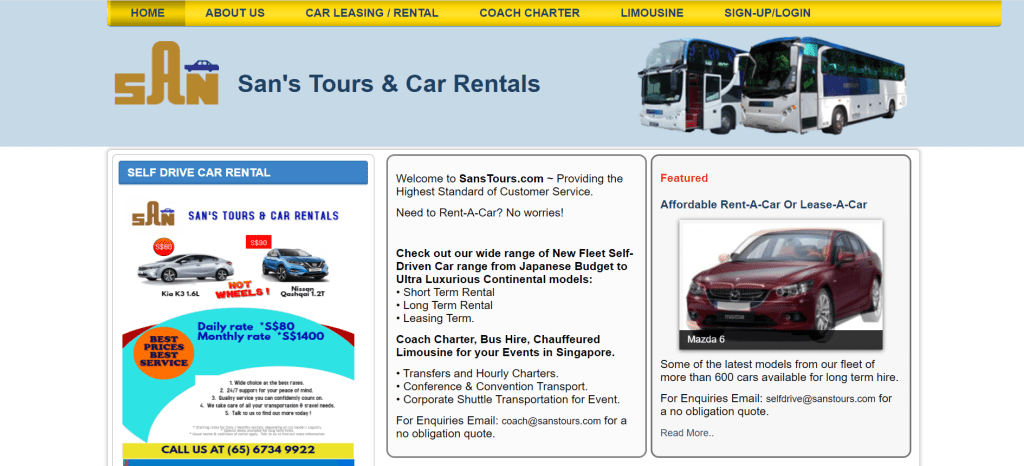 This bus charter company recognizes the varying needs of its wide range of customers. As such, it allows you to fully customize your experience with options ranging from simple car rental services to the arrangement of tour itineraries for association events involving hundreds of people.
10. Friend of Bus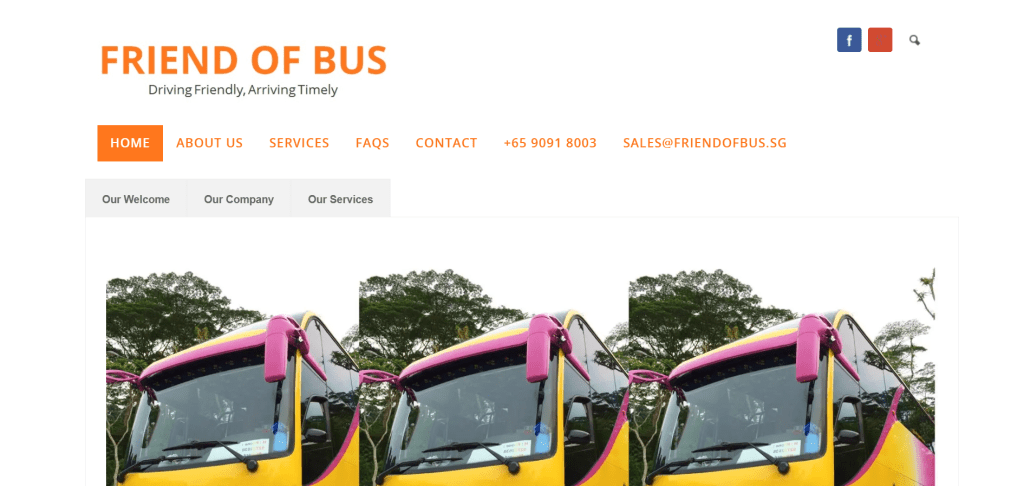 This bus charter company promises to go the extra mile by not just delivering high-quality, punctual services, but also guiding you through the planning process and suggesting better alternatives to the intended routes for a more comfortable experience.
Conclusion
Do you have any reviews and comments to share regarding our choices for the best bus charter services in Singapore?
While SBO is committed to supporting our local businesses, we welcome any feedback and anonymous sharing regarding your experience with the listed bus charter services in Singapore.
We hope that this guide will be useful in helping you to make an informed decision when it comes to finding the best bus charter services in Singapore.
Explore More Content